Fri Dec 08, 2017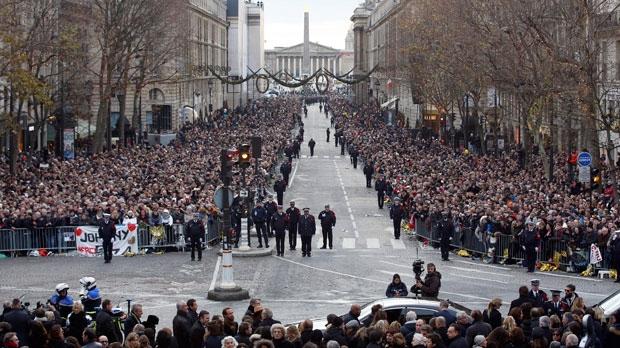 France is bidding farewell to its biggest rock star, honoring Johnny Hallyday with an exceptional funeral procession down the Champs-Elysees, a presidential speech and a parade of motorcyclists -- all under intense security.
Few figures in French history have earned a send-off as elaborate as the one Saturday for the man sometimes dubbed the French Elvis. It was ordered by President Emmanuel Macron -- a Hallyday fan himself, like generations of others across the French-speaking world.
Hallyday's death Wednesday at age 74 after fighting lung cancer unleashed emotion across the country, where the man known to the public simply as Johnny had been an icon for more than half a century.
Johnny HalladayFans chanting "Johnny! Johnny!" massed in Paris as the funeral cortege headed past his home in a Paris suburb near Versailles to Napoleon's Arc de Triomphe monument. The procession will then head down the Champs-Elysees, through the Place de la Concorde plaza on the Seine River, and then to the columned Madeleine Church.