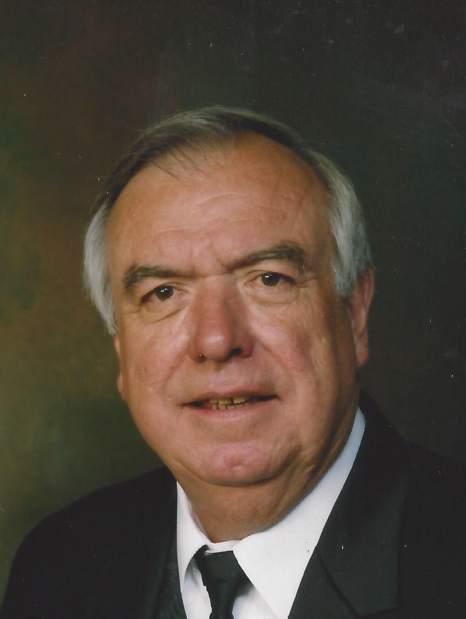 Fri Mar 02, 2018
Bill Burkette, the original lead singer of The Vogues passed away on March 1, 2018.
According to his wife of 54 years Elaine, Burke was 75 and had lymphoma, according to his wife of 54 years, Elaine. "He was always singing," his wife said. "The singing was a great part of his life. That's what he loved to do."
The Vogues, were known for the hit songs "Five O'Clock World," "You're the One" and "Turn Around, Look at Me."
"You're the One" reached No. 4 on Billboard's Top 100.
The original lineup comprised of Burkette, the lead singer, Don Miller, Hugh Geyer and Chuck Blasko. They were together as a musical act for about eight years, Elaine Burkette said.
"It was a lot of fun," she said. "We traveled and we saw quite a bit of the entire country. We took the kids with us. It certainly was interesting."
When the group formed in high school, it was known as the Val-Aires. Members briefly split up after high school as they joined the military or attended college. They reformed in 1965 as The Vogues.
"Things took off from there," Elaine Burkette said.
• The group was named for the Vogue Terrace, a McKeesport
nightclub run by their manager Elmer Willett. They evolved from
the Val-Aires, whose records "Launie My Love"/Which One Will
It Be" had received local airplay in 1960.
• The original Vogues from Turtle Creek, comprised of Chuck
Blasko, Bill Burkette, Hugh Geyer and Don Miller, were one of
the few American acts to establish themselves in the wake of the
"British Invasion" of the Beatles and other English artists in the
mid-60s.
• The group earned gold and platinum records, with 14 nationally
charting singles, including four Top-10 records. "You're The One,"
'Five O'clock World," "Magic Town," and "The Land of Milk And
Honey," were among their hits on Pittsburgh's Co & Ce label.
These early hits were co-produced by Nick Cenci and Jack Hakim,
and many were recorded in Pittsburgh.
• The Vogues appeared frequently on TV shows, including
American Bandstand, The Ed Sullivan Show, Shindig, Hullabaloo,
The Red Skelton Show, The Glen Campbell Goodtime Hour,
The Tonight Show and The Mike Douglas Show.
• In 1968, they signed with Reprise records and recorded the RIAA
certified million-seller, "Turn Around, Look at Me."
The band's commercial success lasted until the early 1970s. After that, Burkette told his wife, "I guess it's time for me to get a regular job," she said, laughing.
He worked as a sales manager for a home improvement company, living in Murrysville.
"Bill taught people how to sell various products," she said. "It was a good living. It got our children through school."
He never fully stopped singing, sometimes performing with another version of The Vogues.
"He had such a great voice," his wife said.
Burkette, born William Burkette III, is survived by two daughters, Lori (Greg) Cinna and Sheri (Scott) Good, and a son William W. (Julie) Burkette, IV; and three grandchildren.
In lieu of flowers, donations may be made to American Cancer Society.
You're The One The Vogues
https://youtu.be/v0OZ2_IZgVs