Fri Sep 27, 2019
Submitted to Cashbox Canada
Century Surfers is an exciting brand new rock project out of Toronto featuring vocalist Roddy Colmer and guitarist Jamie Gutfreund.
After forming a fast friendship and bonding over their love of 90s rock artists such as Pearl Jam, Alice in Chains, and Soundgarden, Colmer and Gutfreund started to write songs together. 
What initially started as a collaboration for Colmer's upcoming solo record "Afterglow", quickly spiraled into a different direction, pushing Colmer and Gutfreund to revisit the sounds of the 90s, with a modern approach, using current production techniques.
After a musically inspiring trip to Nashville, Gutfreund worked on a guitar riff that Colmer would later add his melodic muscles to and compose what would later become their debut single "The Storm".
In order to bring "The Storm" to life, Century Surfers teamed up with veteran producer and current bass player for the multi platinum selling progressive rock group Saga, Dusty Chesterfield. Wearing their 90s grunge influences on their sleeves, "The Storm" has a darkly melodic verse, leading into a crushing chorus reminiscent of peak Stone Temple Pilots. 
Prior to Century Surfers, Colmer spent 10 years as the lead singer and songwriter in the successful rock/reggae band Rebel Emergency, and after that released 2 albums with Electro-Rock band Most Non Heinous. He has most recently pursued a solo career, with his latest album "Afterglow" reaching #2 on the Canadian singer/songwriter charts.
Whether he's hosting the #1 breakfast news program in Canada, or reporting breaking news from the CP24 anchor desk or on the streets of Toronto, Jamie Gutfreund has become of one of the most recognizable faces in Canadian television news. But don't let the suit and tie fool you, when he's not on tv he's been moonlighting playing guitar in various bands, and rocking stages across the Toronto music scene for well over a decade. 
With the release of "The Storm" in September 2019, Century Surfers are poised to make their mark on the Canadian and global rock scene.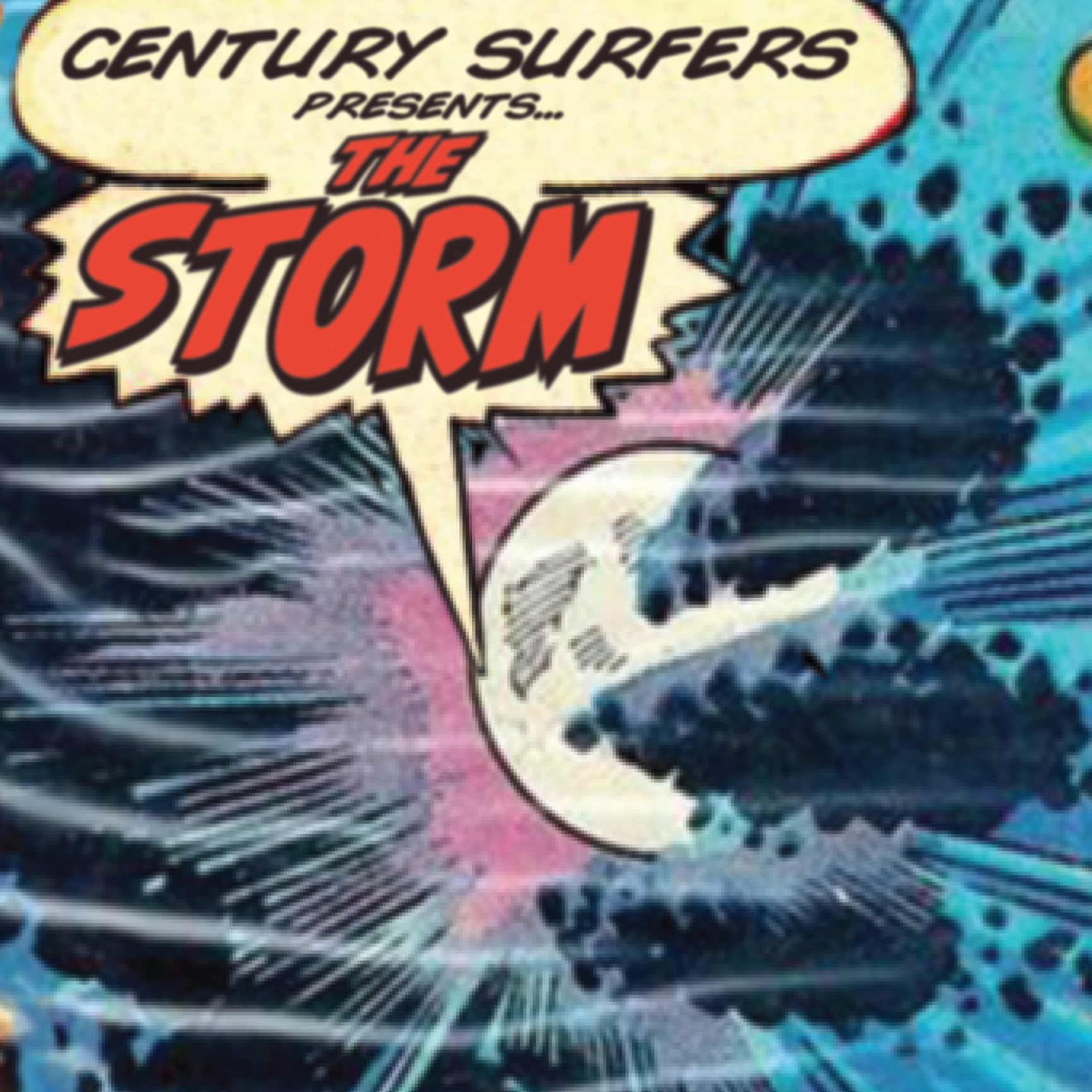 The Storm - Lyrics
Can't believe that you had to leave
Just turned around and you were gone
What a bitch of a magic trick
Your unexplained phenomenon
Broken hearts and broken plans
Maybe I'm not made to understand
Love and war tear you apart 
Yeah if you don't protect your heart
I counted roses but you counted thorns
I opened windows but you closed the doors
I calmed the ocean but you brought the storm
I bought the ocean you sold me the storm
You were the breeze moving through my leaves
But then you turned into a storm
Led the way into the light
Then blacked me out like chloroform
And in my mind I can picture times
When you showed me how to feel alive
What a bitch of a magic trick
Got lost in your illusions
I counted roses but you counted thorns
I opened windows but you closed the doors
I calmed the ocean but you brought the storm
I bought the ocean you sold me the storm
You'll never find a way out
Can't believe that you had to leave
Just turned around and you were gone
Your unexplained phenomenon
Your unexplained phenomenon
I counted roses but you counted thorns
I opened windows but you closed the doors
I calmed the ocean but you brought the storm
I bought the ocean you sold me the storm
I was the ocean but you were the storm
Watch 'The Storm' here:
https://youtu.be/RVZ2DU8x8sc
'For more on Century Surfers visit:
https://www.facebook.com/centurysurfers-108048223894380/
https://twitter.com/CenturySurfers
https://www.instagram.com/centurysurfers/