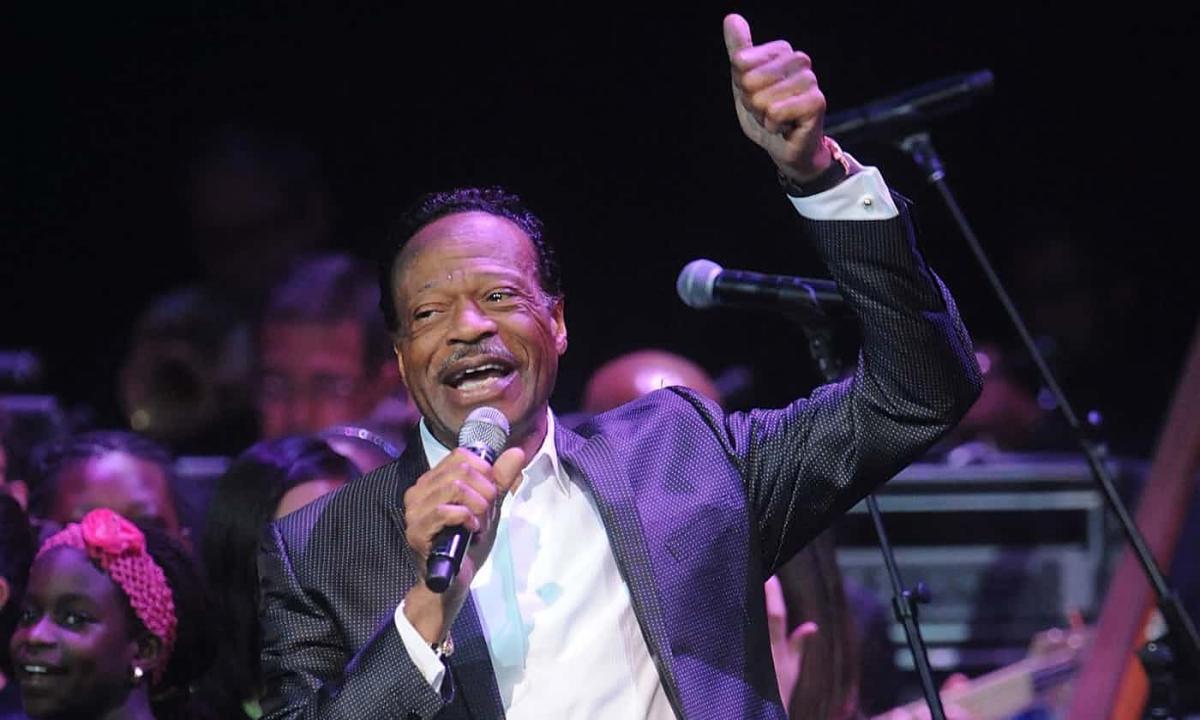 Fri Jan 19, 2018
In 1960's, when music had become immersed in drug related songs (Magic Carpet Ride, Itchycoo Park, Kicks, Inna Gadda Da Vida) Edwin Hawkins hit the charts with 'Oh Happy Day'. An unlikely hit  for 1969.
"Oh Happy Day" paved the way for seismic changes in gospel music. An exuberant paean to the spiritually cleansing powers of Jesus.  It was a hymn written in the mid-18th century, but it was Edwin Hawkins  who popularized it and turned it into a global standard.
The song became a hit in 1969, credited to the Edwin Hawkins Singers, and reached No 2 in the UK and No 1 in France and Germany, as well as No 4 on the US's Billboard Hot 100 chart. It sold more than a million copies in two months, and would eventually sell 7m internationally.
Fans of Motown or soul singers such as Sam Cooke or Aretha Franklin could identify with the sound immediately, but instead of pop lyrics, Oh Happy Day was an unabashed celebration of religious faith. In 1970 it won a Grammy award for best soul gospel performance. Also that year the Four Seasons covered it on their album Half and Half, and it would be recorded by Glen Campbell, Johnny Mathis, Elvis Presley, Ladysmith Black Mambazo, and Franklin and Mavis Staples, not to mention Robson and Jerome, and Susan Boyle. George Harrison cited it as an inspiration for his hit My Sweet Lord.
Hawkins was born in Oakland, California, to Daniel and Mamie Hawkins. Daniel was a longshoreman who played the Hawaiian guitar, and Mamie was a pianist who accompanied Edwin and his numerous siblings in a family church singing group. By the time he was seven, Edwin had replaced his mother as piano player, and on most Sunday afternoons the group would sing in a church somewhere.
In later years he would tour regularly with assorted family members as the Hawkins Family, and often performed with his brother Walter, a singer and composer. Edwin and Walter were involved in developing the Love Center Ministries mission in Oakland. Walter died in 2010, also from pancreatic cancer.
The Edwin Hawkins Singers were back on the Billboard Hot 100 chart in 1970 when they appeared on Melanie's single Lay Down (Candles in the Rain), which reached No 6, but that was their last mainstream success, although they released albums consistently throughout the 1970s. In 1971 their recording of Every Man Wants to Be Free won the Grammy for best soul gospel performance. In 1978 they did it again with Wonderful!
During the 80s and 90s Edwin recorded frequently with the Music and Arts Seminar mass choir, and in 1993 he won the Grammy for best gospel choir or chorus album for Recorded Live in Los Angeles. In 2007, Edwin was voted into the Christian Music Hall of Fame.
Edwin Reuben Hawkins, singer, songwriter and producer passed on January 15, 2018 of pancreatic cancer. He is survived by his siblings Freddie, Daniel, Carol and Lynette.
And now the deacon of gospel music has gone home.
Oh happy day 

Oh happy day 

When Jesus washed 

When Jesus washed

When Jesus washed 

He washed my sins away 

Oh happy day (Oh happy day)
Oh Happy Day Edwin Hawkins Singers