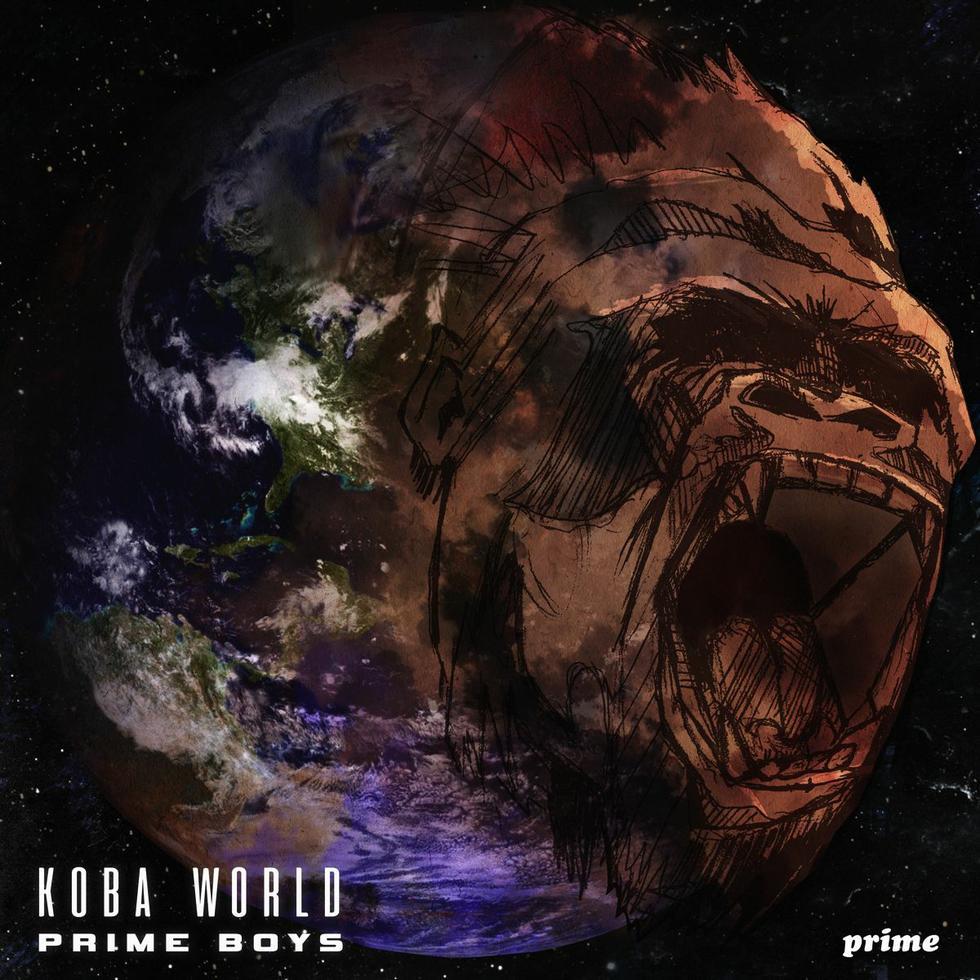 Fri Aug 03, 2018
Prolific Toronto Hip Hop trio, Prime Boys, announce their debut album, Koba World, set for release on Friday, July 27 via Entertainment One Music. The 12-track project features the group's prominent singles that have been on heavy rotation throughout the last year, in addition to new cuts. Listen to a sample of the title track, Koba World, ahead of the album release, in this exclusive visual preview. Koba World will be available on all DSPs on July 27. Pre-order the album now.
The album title honours the group's late friend and Assistant Manager, Kosi, (affectionately known as Koba), who was the "glue" that held the brotherhood of Prime Boys together.
"We dedicate this album to our brother, our best friend, Kosi Modekwe, aka Koba. Without him, there wouldn't of been a Prime, and we thank him for that," the group says. "He believed in us like no other, and now everything we do is for him. We have been working on this album for quite some time, long days, and long nights. At the end of the day, the music speaks for itself..."
Prime Boys teamed up with esteemed Canadian producer, Murda Beatz (Drake, Migos, Travis Scott) to craft the sound of Koba World. The title track follows the group's previously released Sopranos, Hold Me Down, Tinted, and Come Wit It. See below for a complete list of songs.
Comprised of Jimmy Prime, Jay Whiss and Donnie, Prime Boys are on the rise, as they have made an impact on the Hip Hop scene both locally and globally, consistently releasing projects together over the last three years. The group has gained momentum through individual tracks and collective cuts that celebrate their unique styles and the creativity being fostered in Toronto, highlighted in the VICELAND documentary, 6IX RISING, and garnering widespread support from Drake's OVO Sound Radio, Apple Music and Spotify.
ABOUT PRIME BOYS
Toronto's Prime Boys are no strangers to putting on for their city. Together, the trio has made an impact on the hip-hop scene both locally and globally, by consistently releasing projects that speak directly to the urban culture that they are a part of. In the three years since they began releasing music to the public, the Prime Boys have made waves in both the local and global music scenes. As a collective, Jimmy Prime, Donnie, and Jay Whiss have been gaining momentum with individual projects as well as posse cuts that celebrate the creativity being fostered in Toronto. From contributing to the culture of the rap game and Toronto, to co-signs from some of music's most powerful voices, Jimmy, Donnie, and Jay Whiss have amassed a sizable following of hip-hop fans who anxiously await each release. With close to millions of views on their music videos and millions of streams of their music collectively, it doesn't look like the Prime Boys will be slowing down anytime soon. A string of live performances and high-profile collaborations secured for the coming year are sure to propel the Prime Boys to the all-star status that they've been working hard to achieve.
Pre-order Koba World: smarturl.it/kobaworld
Prime Boys on Spotify: spoti.fi/2zQ0d3H
Prime Boys on Soundcloud: soundcloud.com/primeforever