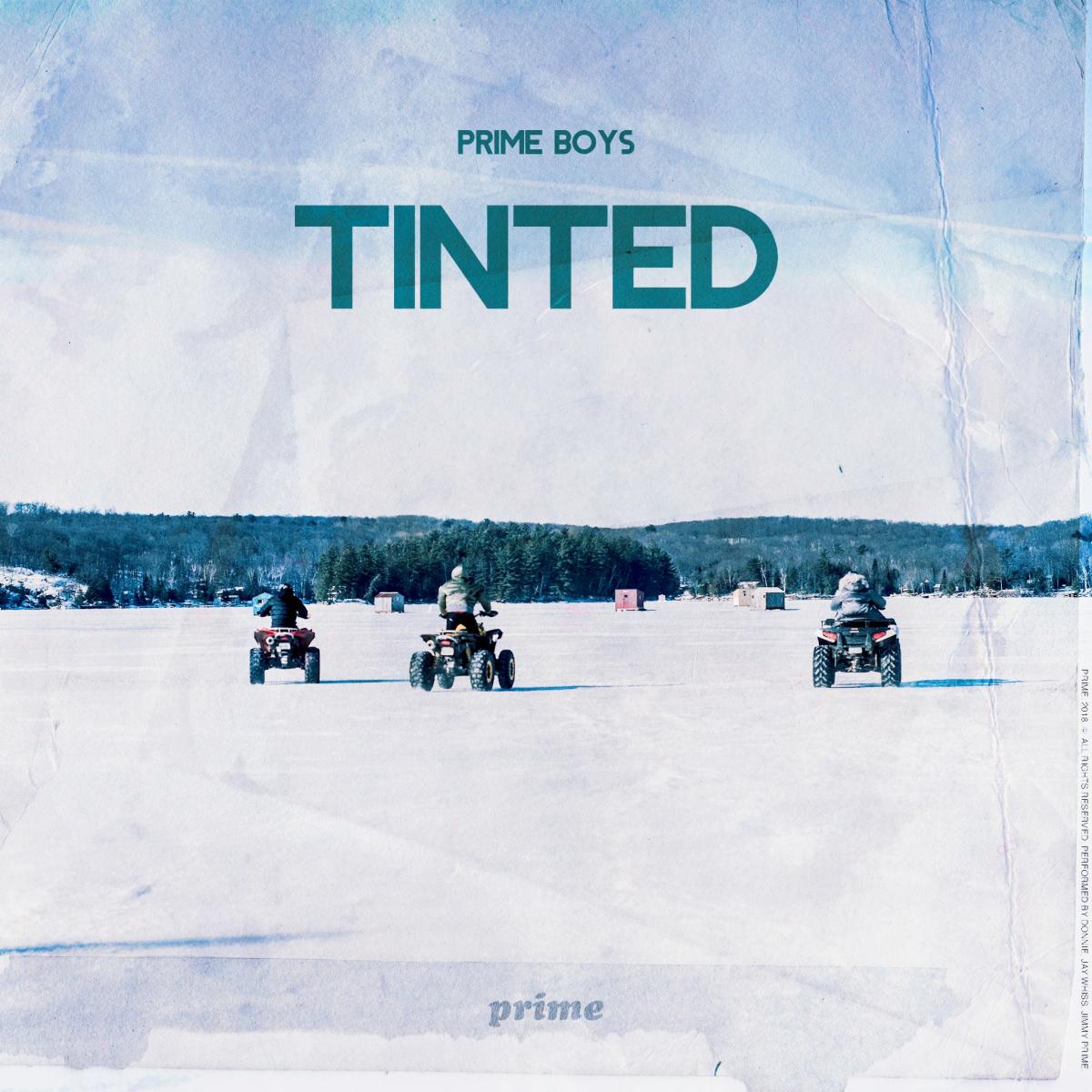 Fri Mar 02, 2018
On March 1, 2018, Toronto trio, Prime Boys, serve up the cinematic music video for their new single, Tinted —produced by Murda Beatz [Drake, Gucci Mane].
In the visual directed by Elliot Clancy Osberg [Roy Woods], the group — Jimmy Prime, Donnie, and Jay Whiss — take over an icy landscape. Cruising on four wheelers through this snowbound expanse, they drop autotuned hooks and rhymes that are as chilly as the climate is. For the uninitiated, it's the perfect introduction to their ice-cold flows. Complex exclusively premiered the clip, fittingly describing it as "memorable."
They've recently been making waves by dropping the music video and single for Come Wit It, starring in the Viceland documentary 6ix Rising, and garnering widespread support from Drake's OVO Sound Radio.
About Prime Boys
Toronto's Prime Boys are no strangers to putting on for their city. Together, the trio has made an impact on the hip-hop scene both locally and globally, by consistently releasing projects that speak directly to the urban culture that they are a part of. In the three years since they began releasing music to the public, the Prime Boys have made waves in both the local and global music scenes. As a collective, Jimmy Prime, Donnie, and Jay Whiss have been gaining momentum with individual projects as well as posse cuts that celebrate the creativity being fostered in Toronto. From contributing to the culture of the rap game and Toronto, to co-signs from some of music's most powerful voices, Jimmy, Donnie, and Jay Whiss have amassed a sizable following of hip-hop fans who anxiously await each release. With close to millions of views on their music videos and millions of streams on their music collectively, it doesn't look like the Prime Boys will be slowing down anytime soon. A string of live performances and high-profile collaborations secured for the coming year are sure to propel the Prime Boys to the all-star status that they've been working hard to achieve.
Prime Boys on Spotify: http://spoti.fi/2zQ0d3H
soundcloud.com/primeforever