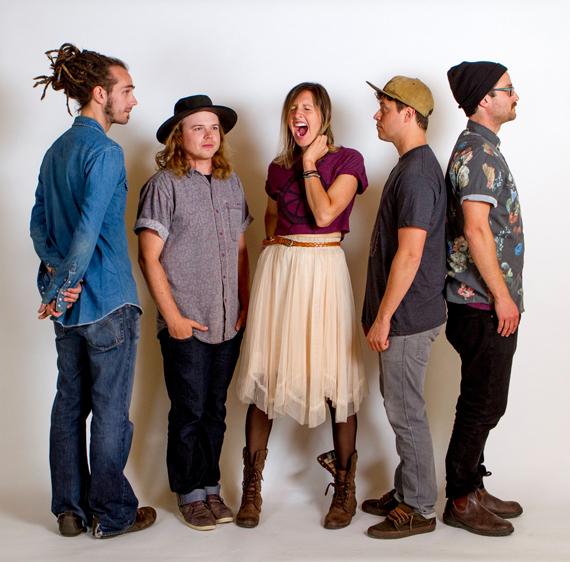 Fri Aug 10, 2018
Shred Kelly has released their latest music video for the track, Jupiter (Any Other Way), off their fourth album, Archipelago, which was released earlier this year via Devil Duck Records. Shot at Island Lodge in Fernie, BC, the video was filmed by Aere Films and Nick Nault Photography. Have a look here, and catch the band on tour as they travel across western Canada and Europe in the coming months.
"It was a pretty phenomenal opportunity to film this video at Island Lake Lodge in our hometown of Fernie, BC," the band comments. "It is surreal that all of this beauty is in our backyard, and we were so excited to explore parts of the property we'd never even imagined, and create something within it." The video was made possible by Island Lake Lodge and Tourism Fernie.
Archipelago was produced by Howard Redekopp (The New Pornographers, Tegan and Sara), and Josh Rob Gwilliam (Cowpuncher, Michael Bernard Fitzgerald), as well as co-production by Colin Stewart (Yukon Blonde, Dan Mangan) on Don't Ever Look Back.  The collaborative songwriting of Tim Newton, Sage McBride, Jordan Vlasschaert and Ty West pulled inspiration through individual experiences and musical influences. The result is a dynamic and cohesive collection of dreamy, yet explosively exciting songs dipped in themes of relationships and the world in the modern age. Using traditional instrumentation at the base of the songwriting, the album explodes into a symphony of sounds incorporating banjos, ukuleles, synthesizers, guitar hooks, harmonies and pulsing beats.
UPCOMING TOUR DATES:
August 1 – Thunder Bay, ON – Marina Park
August 4 – Kaslo, BC – Kaslo Jazz Festival
August 5 – Kaslo, BC – Kaslo Jazz Festival
August 10 – Fernie, BC – Wapiti Music Festival
August 23 – Ucluelet, BC – Black Rock Oceanfront Resort
August 24 – Gibsons, BC – Rogue Arts Festival
August 25 – Agassiz, BC - Abundance Harvest Festival
August 27 – Quesnel, BC – The Occidental
August 28 – Prince George, BC – Prince George Legion
August 29 – Jasper, BC – Jasper Legion
August 30 – Blind Bay, BC – Music in the Bay
September 1 – Lake Cowichan, BC – Laketown Shakedowns
September 2 – Sandpoint, ID – Fall Fest
September 7 – Vancouver, BC – Skookum Festival
October 5 – Calgary, AB – The Gateway
October 25 – Guildford, UK – The Star Inn
October 26 – Bideford, UK – Brideford The Palladium Club
October 27 – Exeter, UK – Exeter Phoenix
October 28 – Plymouth, UK – The Junction
October 29 – Bristol, UK – Crofters Rights
October 31 – Southampton, UK – 1865
November 2 – Salford, UK – The Eagle Inn
November 3 – Glasgow, UK – Nice N Sleazy
For more visit www.shredkelly.com