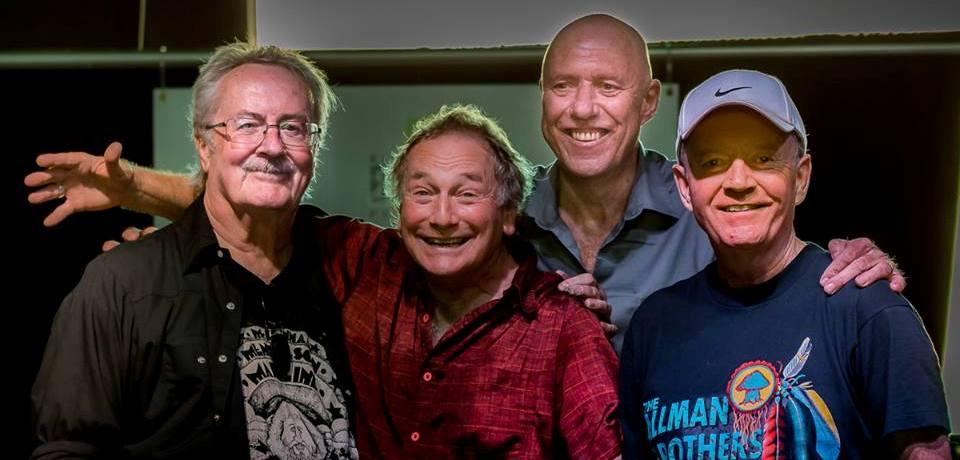 Fri May 17, 2019
Fifty years in, Mike McKenna is continuing to raise a big Stink. Initially released in 1969 on Liberty United Artists Records by Toronto's McKenna Mendelson Mainline, Stink has carved its own legacy and remained a consistently-selling blues classic throughout its lifespan. Now, the album is being played in its entirety in concert by guitarist McKenna's current outfit the Slidewinders Blues Band.
"It's nice to have the longevity," says McKenna, a veteran of Luke & The Apostles, The Ugly Ducklings and many other legendary Toronto bands throughout the years.
"And it's great to still be playing the music and having people enjoying it. It's cool that Stink is still relevant and means something to so many people out there today. It's a classic album and we're a classic band and I'll admit to it," he laughs.
Accompanied by Rob Kirkpatrick (Luke & The Apostles) on drums, Hap Roderman (Rough Trade) on bass and Tom Robertson on vocals, guitar, harmonica and slide guitar, McKenna and his own slide will recreate such favourites as "Better Watch Out," "Beltmaker" and "T.B. Blues" authentically.
"We do the Stink album as true to the album as possible, "McKenna admits." It isn't McKenna Mendelson Mainline, but it's as close as you're gonna hear it."
But Mainline fans don't only have the Stink album performance to look forward to McKenna's Slidewinders also perform selections from the band's two follow-up albums, 1971's Our Home and Native Land and 1972's Bump and Grind Revue.
"It's not really a tribute," McKenna insists. "I'm just bringing the music alive again. I also play tribute to some of my blues heroes like Muddy Waters and Sleepy John Estes, Paul Butterfield – lots of different people that still enjoy. It's a mish-mash of everything but Stink is really a celebration of the music."
The original Mainline – McKenna, singer Joe Mendelson (later branding himself Mendelson Joe), bassist Mike Harrison and drummer Tony Nolasco – formed in 1968, following an ad that McKenna placed in the Toronto Star.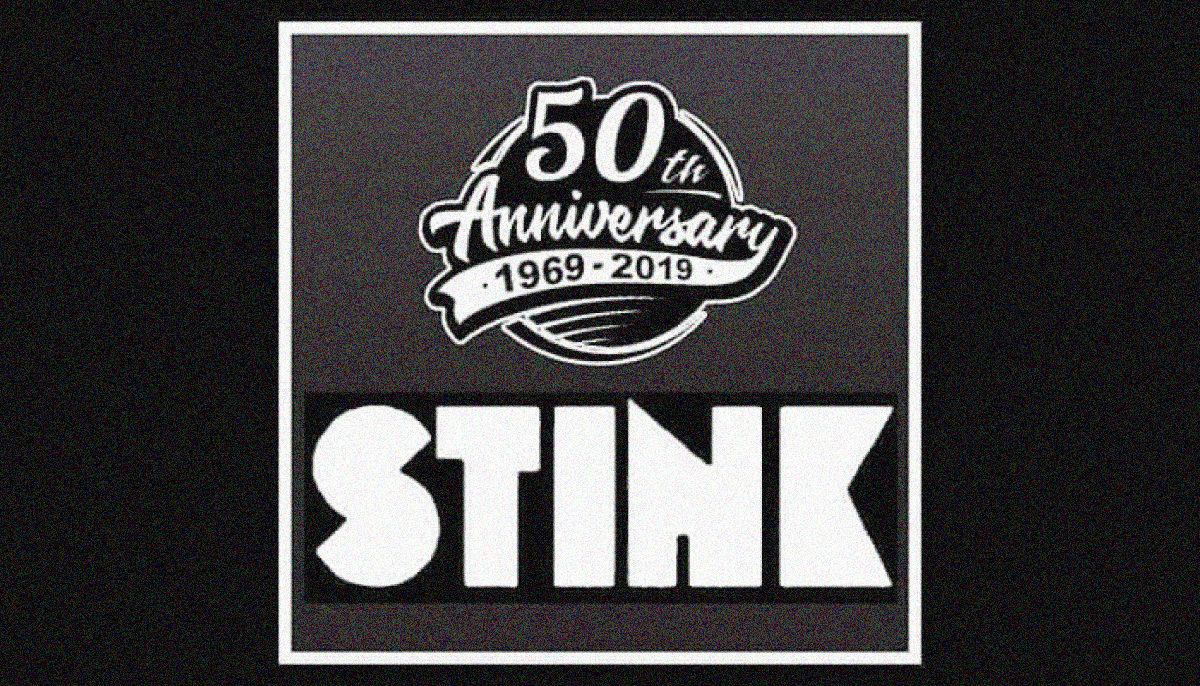 "The Apostles had broken up and I played with the Ugly Ducklings during the Gaslight period for about a year, toured with them." McKenna recalls. "I was such a blues hound at the time that I wanted to form a blues band. I put an ad in the newspaper and Joe, among other people called me and said, 'Don't you think you're a little naïve for putting your name in the paper?' Those were his first words to me and I thought, "I gotta meet this guy.' The deal was that whatever we did play, we recorded as McKenna Mendelson Blues – and that was done as a bootleg eventually."
The quartet came to the quick realization that sticking around Canada wouldn't be the most prudent of career moves.
"We looked at each other and said, 'If we end up staying in Canada, we're going to die a musical death here,'" McKenna remembers. "I was all for it – I wanted to go play somewhere. We originally were going to go to LA just like Neil Young and Bruce Palmer did, but we decided to go to England. There was a huge blues boom there and because we were British subjects we could work over there on six-month visas.
"It was quite a culture shock."
Within a few months of landing, Mainline obtained an agent, signed with Liberty United Artists Records and made an immediate impact as a live act in a scene that included John Mayall, Keef Hartley and the Chicken Shack and Fleetwood Mac.
With the astute and humorous pen of Mendelson, Stink was recorded, released and an instant worldwide hit.
"I think we could have all been stand-up comedians at one point, "McKenna admits. "We had great humour in the album – Joe's writing encompassed lots of humour and lots of human statements. I think the thing was that the music was honest. We didn't try to put a lot of flash to it, although everybody had their own unique sound. People from Florida to Canada to the UK to Europe always tell me that they like to play the album and just dance around with it."
The 10-hours of daily rehearsal paid off as Mainline thrilled audiences on the UK club circuit (once opening for Howlin' Wolf), a festival in Utrecht, Holland (sharing the bill with The Who and Traffic) and eventually headlining in Australia (Frijid Pink fired them for getting too much applause from concert audiences) and America (getting a standing ovation for their opening slot and impressing The Jeff Beck Group which included singer Rod Stewart).
"When they saw Joe up there screamin' and yellin' and jumpin' at them, they just loved it," McKenna recalls. "We were very lucky very fortunate and we worked very hard."
McKenna was also working on developing his own slide technique, one informed by the old blues greats and one that would eventually win admiration from the great Duane Allman.
"The slide guitar was something that I loved more than anything," McKenna states, "Listening in my early days to Elmore James and Robert Johnson. And in those Stink songs, you can hear some ragtime, a little bit of Howlin' Wolf, some Muddy Waters- and then you hear Mainline, the accumulation of all these different bands."
Today, Mike McKenna and the Slidewinders Blues Band are keeping the Stink flame alive, whether it's playing locally around Toronto or appearing at the Kitchener or Wasaga Beach blues fests.
"I love playing 'One Way Ticket ' – one of my absolute favourites because I get to smoke away on the slide guitar – and of course our signature song, 'Mainline,' 'I Think I'm Losing my Marbles' and 'T.B. Blues' – it just keeps going!
"I love them all and I love playing them – even at my current age of 100 years old," he quips.
Hugh's Room Live
2261 Dundas Street West
Toronto, ON
416.533.5483