Thu Oct 01, 2020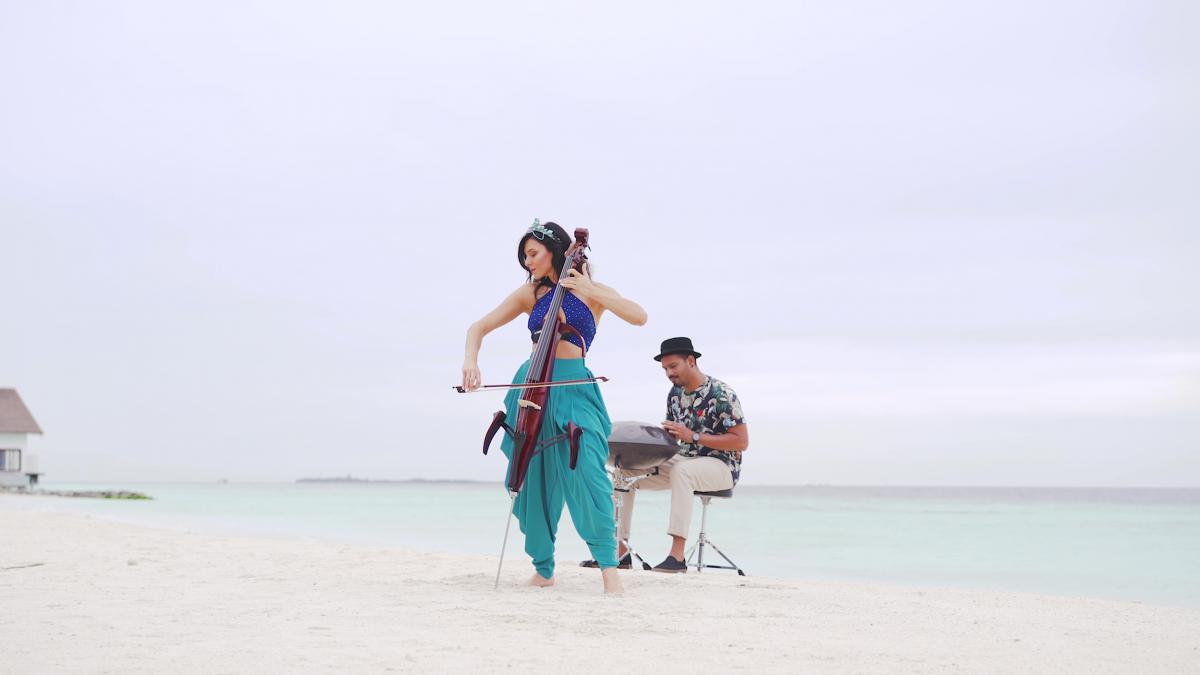 Romanian act Amadeus has come forward with the new release "Aehter", with a story that perfectly reflects music's universal character and global appeal.
"Aehter" is a collaboration with an artist that is 6.468 km away from Bucharest, the girls' hometown: Faizan. He plays handpan, a versatile and delicate percussion instrument, with a very interesting and beautiful story.
The collab began online, between Faizan and Xenti Runceanu, composer and producer for Amadeus, when they co-wrote the song together. After the song was ready, the artists met and filmed the video in some of the most beautiful areas of the Maldives, Faizan's home. The shooting of the video took place before the pandemic and it unfortunately was one of the last trips abroad for Amadeus, as travel bans ensued shortly thereafter.