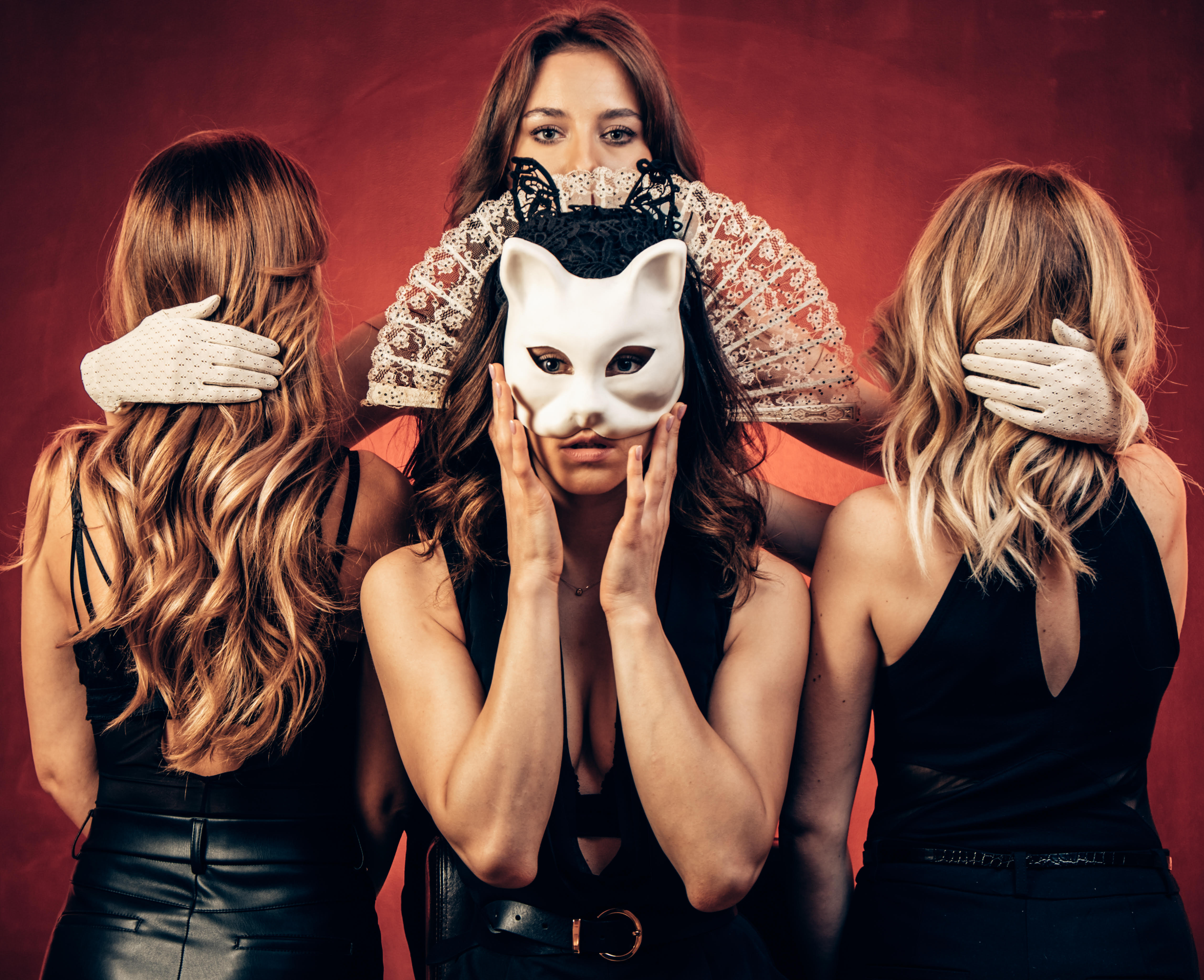 Fri Mar 20, 2020
This week was supposed to be a busy one for Amadeus. They were booked to play in front of music business professionals from around the world at the Mastering the Music Business Conference and Showcase Festival. Like almost all other events, it got cancelled. So Amadeus decided to have their concert online, from their rehearsal room, for the whole world to enjoy. 
Amadeus has been working hard for more than a month. Xenti Runceanu, the band's composer, and producer finished writing and arranging the songs. Andreea, Patricia, Bianca, and Laura rehearsed daily. Amadeus' showcase at MMB was supposed to be a big step in the quartet's artistic evolution. They were ready to showcase their brand new, never heard before songs from their future album.
These are songs that express the current personalities of the four Amadeus members like no other songs have done it before: strong, independent women in love with playing music together, on their instruments.
In its nineteen years of existence, Amadeus has been through a lot. And if there's one thing its members learned, that's to never quit. A virus may be able to cancel shows and shut down venues, but it will never stop the music. Andreea, Patricia, Bianca, and Laura decided to have the showcase anyway, streamed live from their rehearsal room appropriately called "the living room." So it turned into a concert for the whole world to see and enjoy.
We're living times when togetherness is the only way to overcome hardship and there never was a better way of bringing people together than through music. Proof for that is the fact that, less than 24 hours after being announced, the Amadeus concert had people from eight countries on four continents ready to attend.
Amadeus is one of the most appreciated all-female electric quartets worldwide. Their constant and ingenious combining of classical and modern elements has certified this group as one of the most loved bands in the realm of crossover music. 
All four artists are professional instrumentalists, graduates of the National University of Music in Bucharest, Romania, with great achievements in classical music performing. Amadeus has been performing on stage, as a group, for 19 years. Their mission has always been bringing the youth close to classical music, inspiring them to start learning how to play an instrument. In all these years, Amadeus never stopped bringing people of all backgrounds closer to the joys and wonders of classical music.
The concert will be on:
YouTube: youtube.com/AmadeusMusicRO
Facebook: facebook.com/TrupaAmadeus/
Instagram: instagram.com/amadeus_quartet/