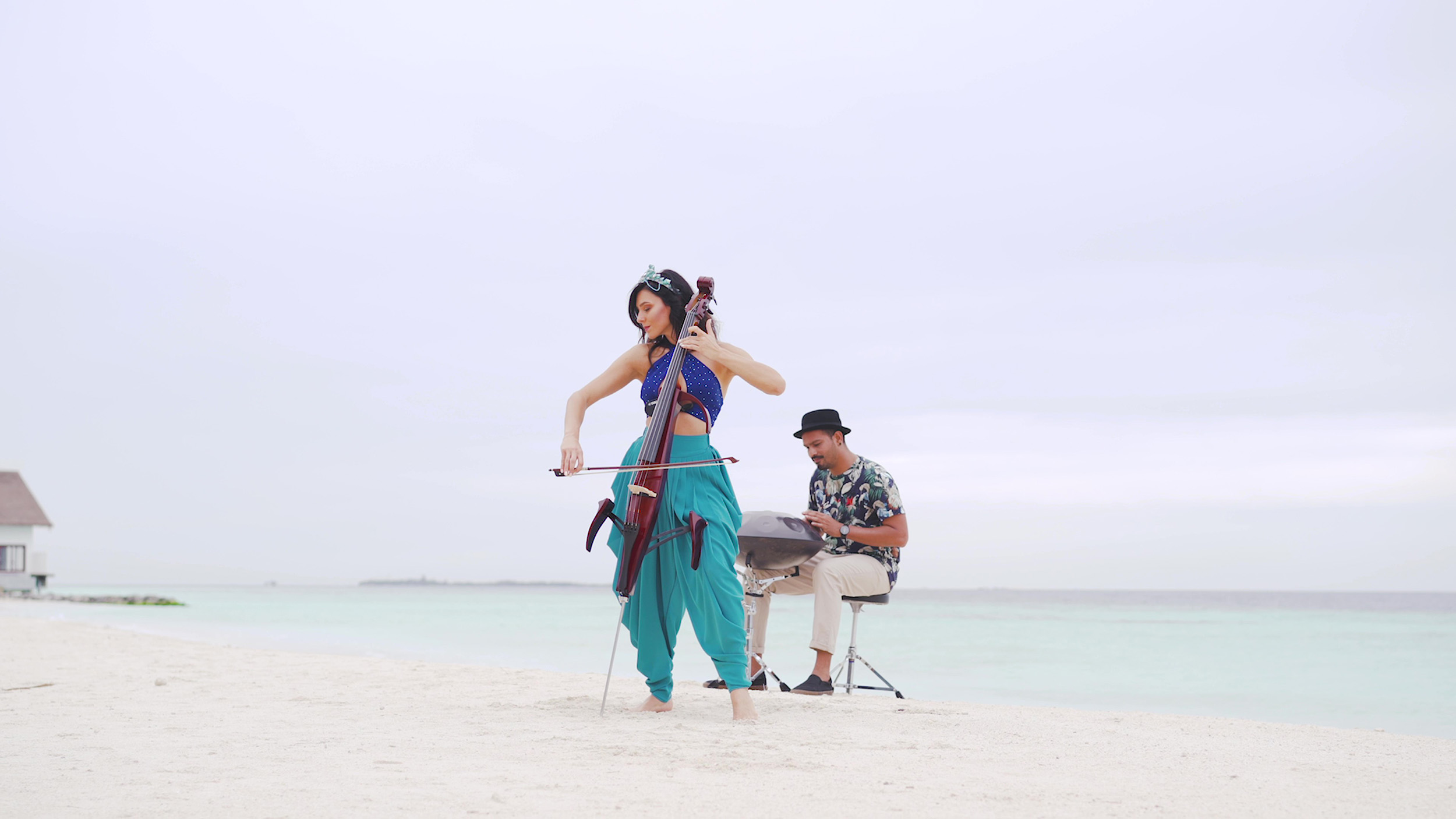 Thu Oct 01, 2020
Romanian act Amadeus has come forward with the new release "Aehter", with a story that perfectly reflects music's universal character and global appeal.
"Aehter" is a collaboration with an artist that is 6.468 km away from Bucharest, the girls' hometown: Faizan. He plays handpan, a versatile and delicate percussion instrument, with a very interesting and beautiful story.
The collab began online, between Faizan and Xenti Runceanu, composer and producer for Amadeus, when they co-wrote the song together. After the song was ready, the artists met and filmed the video in some of the most beautiful areas of the Maldives, Faizan's home. The shooting of the video took place before the pandemic and it unfortunately was one of the last trips abroad for Amadeus, as travel bans ensued shortly thereafter.
Amadeus has previously had a lot of collabs with foreign artists. An example is the "Wind of Change" project in Bangladesh, initiated by Taposh, where the girls worked with musicians from 24 countries. Among them - Bumblefoot (Guns N' Roses), Kailash Kher, Sivamani, Papon. Amadeus shared the stage with some of the world's greatest artists: Mika, Pussycat Dolls, Lara Fabian, Gypsy Kings, Il Divo, Alessandro Safina, Richard Clayderman.
Andreea: "Our music has had world music influences since the very beginning. When Faizan told us he wanted to do a collab we were very attracted by three things: the magical sound of the handpan, the Asian music influence - which is a never ending source of expressivity, and the idea of shooting this video in the Maldvies paradise."
Watch and listen to  Aether - Faizan feat Amadeus (original) here:
Patricia: "It's been an unforgettable experience on more than one level. First of all, we fell in love with the Maldives so hard that we actually wrote a song that will be included on our next LP. Then we were very impressed by the locals' hospitality and by the professionalism of the entire team that worked on this video with us."
The autumn of 2020 finds Amadeus with big plans: the release of the first original music LP after a break that lasted far too long.
This is an act to keep a look-out for with their diversified collabs, talent and energy we are sure to hear more from them in the very near future. Their recordings once again prove that music has no borders.
For more visit:
Facebook - facebook.com/TrupaAmadeus
Instagram - instagram.com/amadeus_quartet/
YouTube - youtube.com/user/AmadeusMusicRO
Management and Representation:
Dan Fintescu / Eventer Agency
https://www.danfintescu.ro/