Fri Nov 26, 2021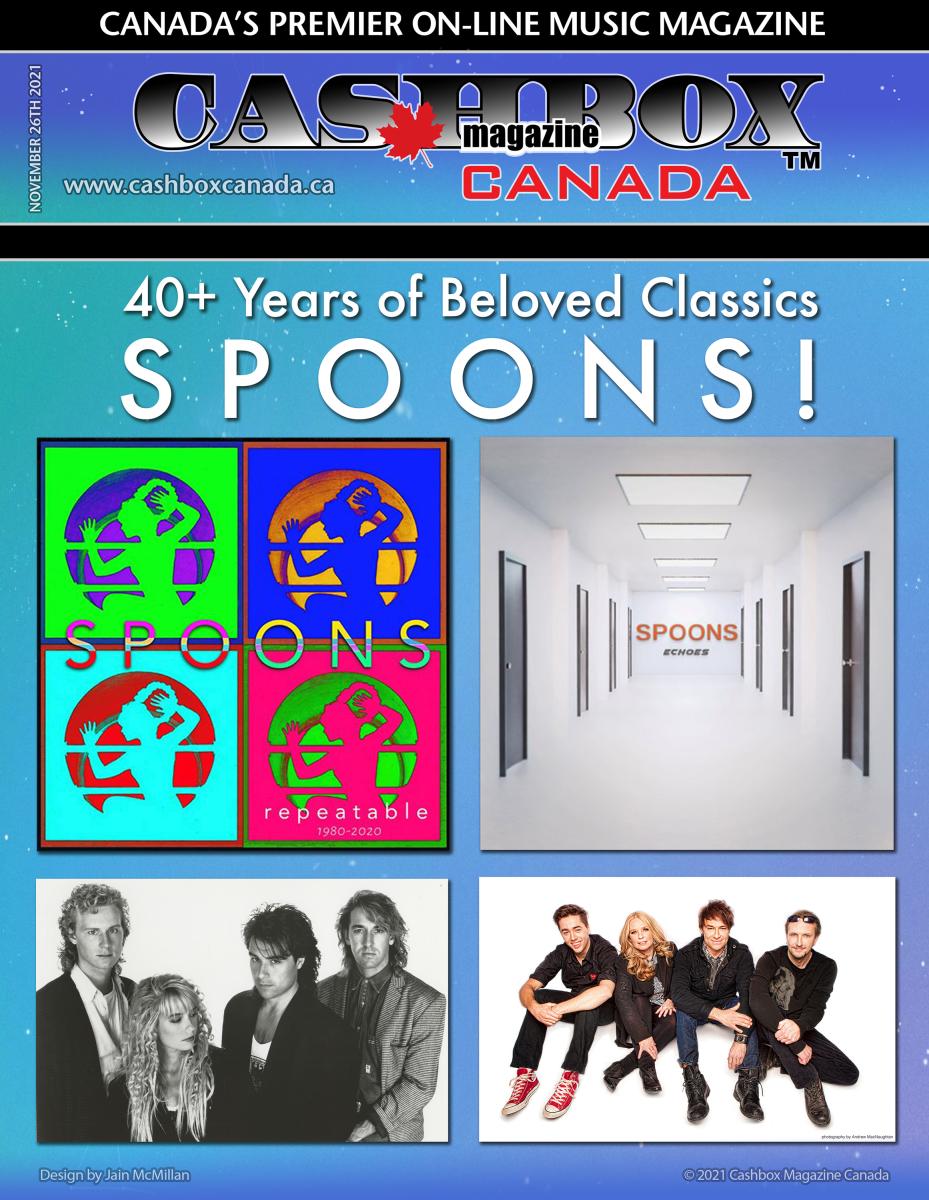 Available now, legendary 80s-electro new-wave Canadian outfit Spoons are back with two new epic releases: their coveted greatest hits album spanning 1980-2020 in Repeatable, and Echoes — a love letter of Spoons music recreated by artists the world over.
Spanning four decades of their beloved classics remastered, Repeatable cross-examines Spoons' earliest successes and tracklists them alongside later works to create the ultimate testament to one of the country's most beloved synth-pop groups.
In an initial run of CDs — also set to be accompanied by a double vinyl release — Spoons have carefully curated an incomparable walk down memory lane: From their big-haired licks like "Nova Heart," "Romantic Traffic," and "Old Emotions," to their 2000s offerings in "You Light Up," and "Escape With You," Repeatable is a history lesson in the power and prowess of a few kids from a small city hamlet turned into remarkable staples of an entire generation of music fans.