Fri Sep 04, 2020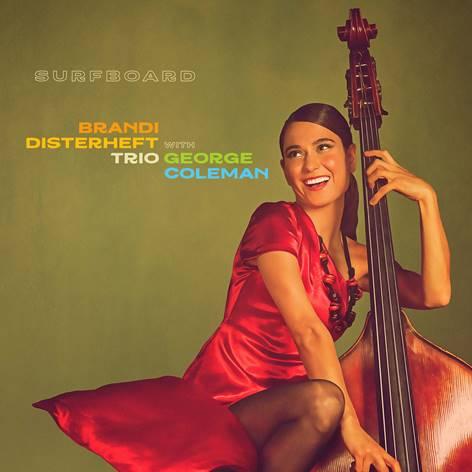 Award-winning Canadian jazz contrabassist, singer and composer Brandi Disterheft and her Trio ride the wave of exploring bossa nova in a contemporary light with the release of her new single and video "Surfboard".
Watch and listen to "Surfboard" here:
The title track from her forthcoming album, Surfboard — set for release October 2020 via Justin Time Records — the single and its surrounding body of work are touted among Disterheft's most accomplished yet. Joined by two octogenarian masters — virtuoso tenor saxophonist George Coleman and the definitive Brazilian drummer Portinho — and world-class pianist Klaus Mueller, Disterheft authoritatively and organically guides the flow on a varied program that reflects her capacious interests.