Thu Oct 01, 2020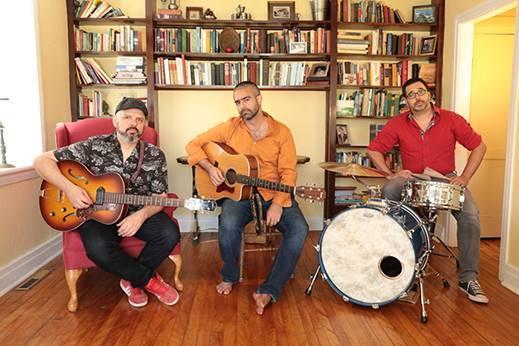 Ottawa, ON-based folk-rock Americana band HemlockHotel are singing of "America" in this, their new single.
Watch and listen to "America" here:
Arriving on the precipice of the trio's forthcoming self-titled album set for release this October, "America" is about growing up and wondering if you're bound to repeat the life of your ancestors.
"Some critics wondered why a Canadian band wrote a song that focused on the USA and there are a few reasons," band member Rod Leggett offers. "Though I was listening to a bunch of protest music, the muse did visit so I listened before she escaped.
"A lot of us want to see political change, but how do you go about that when you no longer have role models? There's a line in the song about 'what can be done, of fathers and sons?'; the boy in the song wants a better world, and a country that can stand on its feet, but he's clearly unsure of himself and what to do.