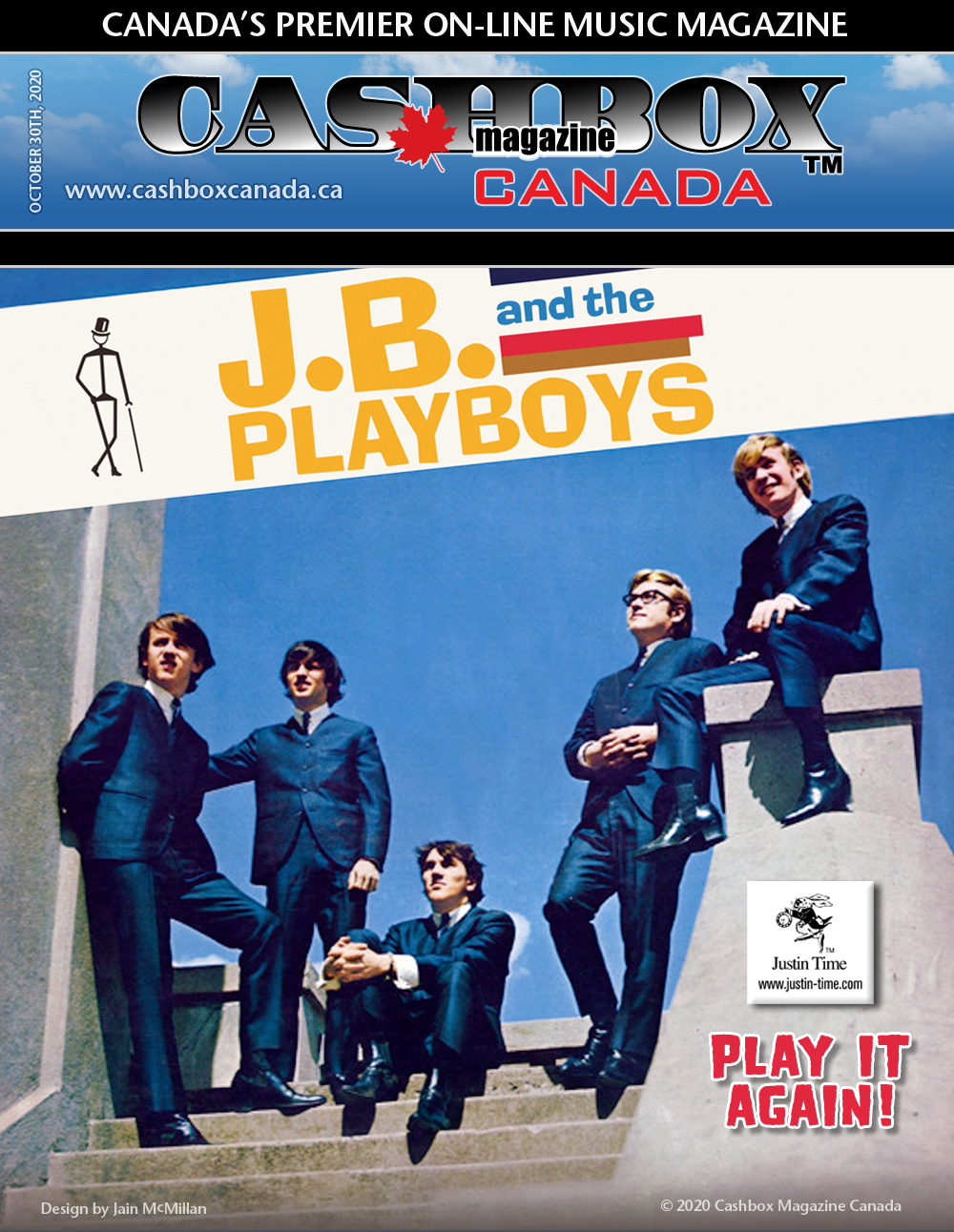 Fri Oct 30, 2020
Photo Credits John Rowland
In 1965, at the onset of the British Invasion, the kids were ready for a shift in the music they could  all their own. The 1950's had changed the culture and the music with the advent of  rock 'n' roll with Elvis, Buddy and Jerry Lee Lewis. There was a rebellious attitude that seeped into the mindset of the youth of the day. After Elvis joined the Army and around 1960 the trend softened with the Bobbys, Frankies and Johnnies singing more love ballads. So in 1964 the timing was right for a new kind of music, a new style and attitude.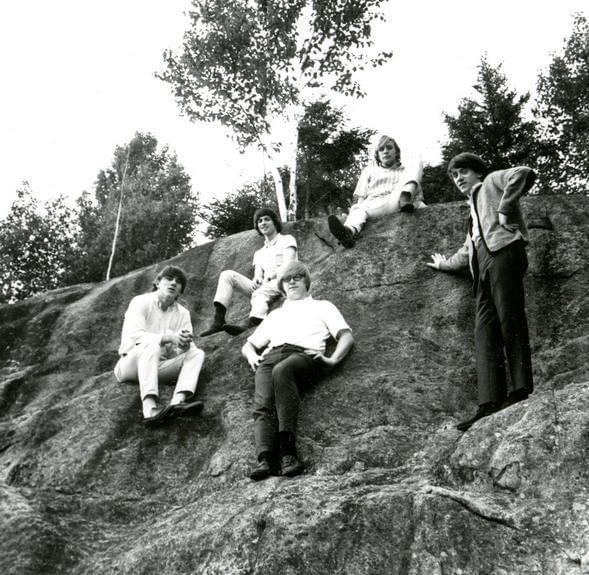 And so the stage was set for five Montreal musicians to get together  and forge a sound of their own. Guitarists Bill Hill and Andy Kaye along with bassist Louie Atkins and drummer Doug West teamed up with front man and singer Allan Nicholls to form a dance band they called JB and The Playboys. It was 1964 and the band was playing local sock hops and gatherings for the kids with a repetoire of the hits of the day. Drummer Doug West had a relative in England who had sent over some music by a new band called The Beatles. The boys learned a couple of songs off the album, " All My Loving" and " It Won't Be Long", then included them in their show. " The kids really seemed to like The Beatles songs we did so when we went to make a record with a guy named Jack Tepley who owned a local music store, we decided to do an original of Allan's called "Cheryl" and one of the Beatle's tunes " All My Loving", said Bill Hill from his home in Montreal.
JB and The Playboys performed on a local Montreal TV show, 'Like Young' , a show that featured Canadian acts lip-synching their latest record. The boys decided they wanted to play live, which no one had done before on that show, and they somehow talked the technical crew into allowing them to do so. The result of the performances proved to be a game changer as George Harrison (ironic name coincidence) of RCA Records was taken by the band and invited them  to his home where he promptly signed them to a recording contract. So off they went to do their album at RCA's Mutual Street facilities in Toronto. It's important to note that at that time most bands were recording and releasing singles to see if there was a market for their sound but RCA saw enough potential in The Playboys to invest in an album deal. The fans and disc jockeys accepted the band with open arms and a new kind of hysteria was unfolding. Not since 1962 when Curtolamania , fans of pop idol Bobby Curtola, gripped the nation had such excitement followed a Canadian musical act. Said Bill Hill, "We were riding this big wave and it was all new to us. Suddenly we were opening for The Rolling Stones, The Dave Clark 5 and The Beach Boys. We were doing Coca Cola commercials and even did the American TV show Hullabaloo. I think it really hit us when played up at Beaver Lake in Montreal and the kids broke through the police barriers to get to us. It was one of scariest things I've ever been through. They were ripping our clothes and grabbing our hair. It's mildly amusing now but at the time I remember being terrified."
Once the album was completed RCA was very aggressive with the release of singles leading off with 'Chances' b/w 'Tears of Woe'  'One Love, Your Love' b/w 'I'm Not Satisfied'  and  'My Delight' b/w Don't Ask Me To Be True' putting out a new song every few weeks. The results was JB and The Playboys having three songs on the charts simultaneously not unlike The Beatles were doing. 'My Delight ' was probably the most successful of the singles featuring a hooky signature guitar intro by Bill Hill  and powerful vocals by Allan Nicholls.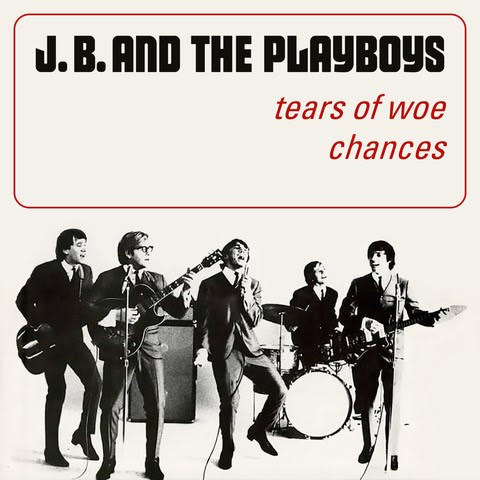 The band itself was a tight self -contained unit, comfortable on any stage and any setting with their stage show and overall look leading to movie appearances in "Footprints In The Snow" and a Neil Sedaka movie " Playboy Killer."
When Gary Lewis and the Playboys came on the scene JB changed their name to the JayBees and later the Carnival Connection as well as changing a couple of members.  But the magic was in that original lineup.
They all continued on after the band split, Bill Hill owned and operated his own successful recording studio, Son Montreal Sound, produced hit acts including April Wine's debut album and numerous gold and platinum French acts, Allan Nicholls starred in the original cast of Hair in NYC , as well as fronting Montreal band Mashmakhan and made some solo records . He also became a respected actor with roles in the movie 'Nashville', 'Buffalo Bill and the Indians or Sitting Bull's History Lesson'and played Captain Johnny Upton in the hockey classic 'Slapshot.'
Louie Atkins played bass with Tommy Graham and The Big Town Boys and Lighthouse, Drummer Doug West had a stint with Canada's  Ocean and Andy Kaye pursued other musical avenues.
A couple of years ago founding member Nicholls came to Montreal and met up with Bill Hill. They discussed putting the band back together and reliving those golden years. The plan came to fruition with the formation of JB and the Playboys 2.0 with Allan and Billy being the only original members available. They worked up the old songs with a new lineup and put on a live show to an enthusiastic crowd in Montreal.
They talked about re-recording the old songs but after listening to the tracks from 1965 it was clear that they still stood up , 50 plus years later.  The entire album was re-mastered and brought up to today's sonic standards. Jim West and Justin Time Records will release three consecutive singles beginning November 6th with 'Tears of Woe ' and 'Chances'.
Bill Hill summed it up best, "JB and the Playboys was a magical band at a magical time in the music business. Since the disbanding of the group I've had a full and rich career in music, but the Playboys, aside from being the launching pad always held a special place in my heart. I am extremely proud of the records we made and am thrilled that Jim West and Justin Time Records have re-mastered these classics and are making them available to a whole new generation. I hope people enjoy listening to them as much as we enjoyed making them."
So boys and girls get ready to rock 'n' roll with your favourite Montreal band JB and the Playboys. And here is the chance for a whole new generation to experience this legendary band. It's time to Play It Again.
JB and the Playboys is available on November 6, 2020 on Justin Time Records.
To purchase visit Justin Time Records: http://justin-time.com/en/profilArtist/428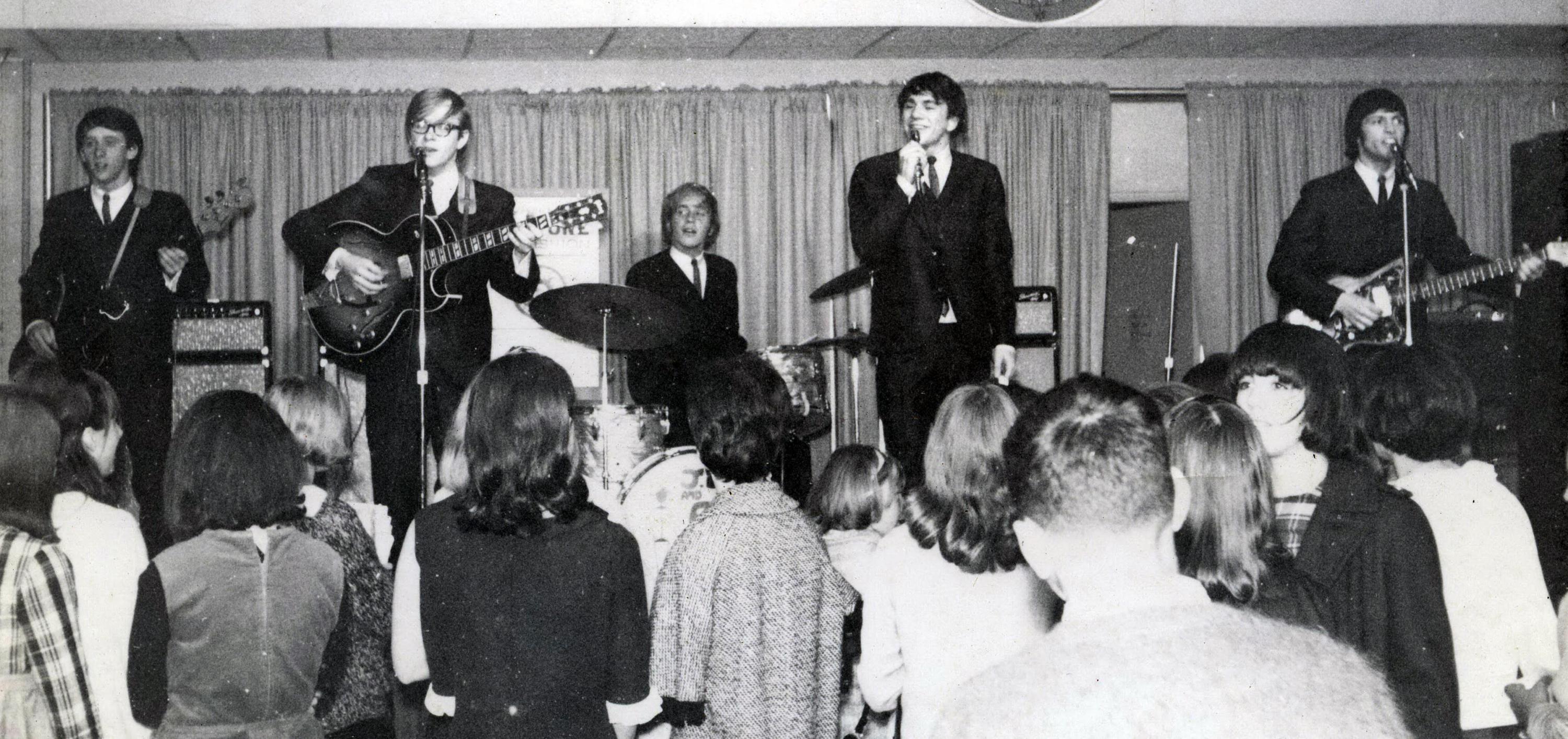 Editor's Note: As I am originally from Montreal, Quebec I remember JB and the Playboys and the impact they had on the fans. The band had a Pick Hit in Cashbox Magazine in 1965 and now grace our cover in 2020, once again proving that the legendary music still reigns in today's market. If you remember them buy the new re-mastered album. If you don't check them out – you will be glad you did.
Sandy Graham