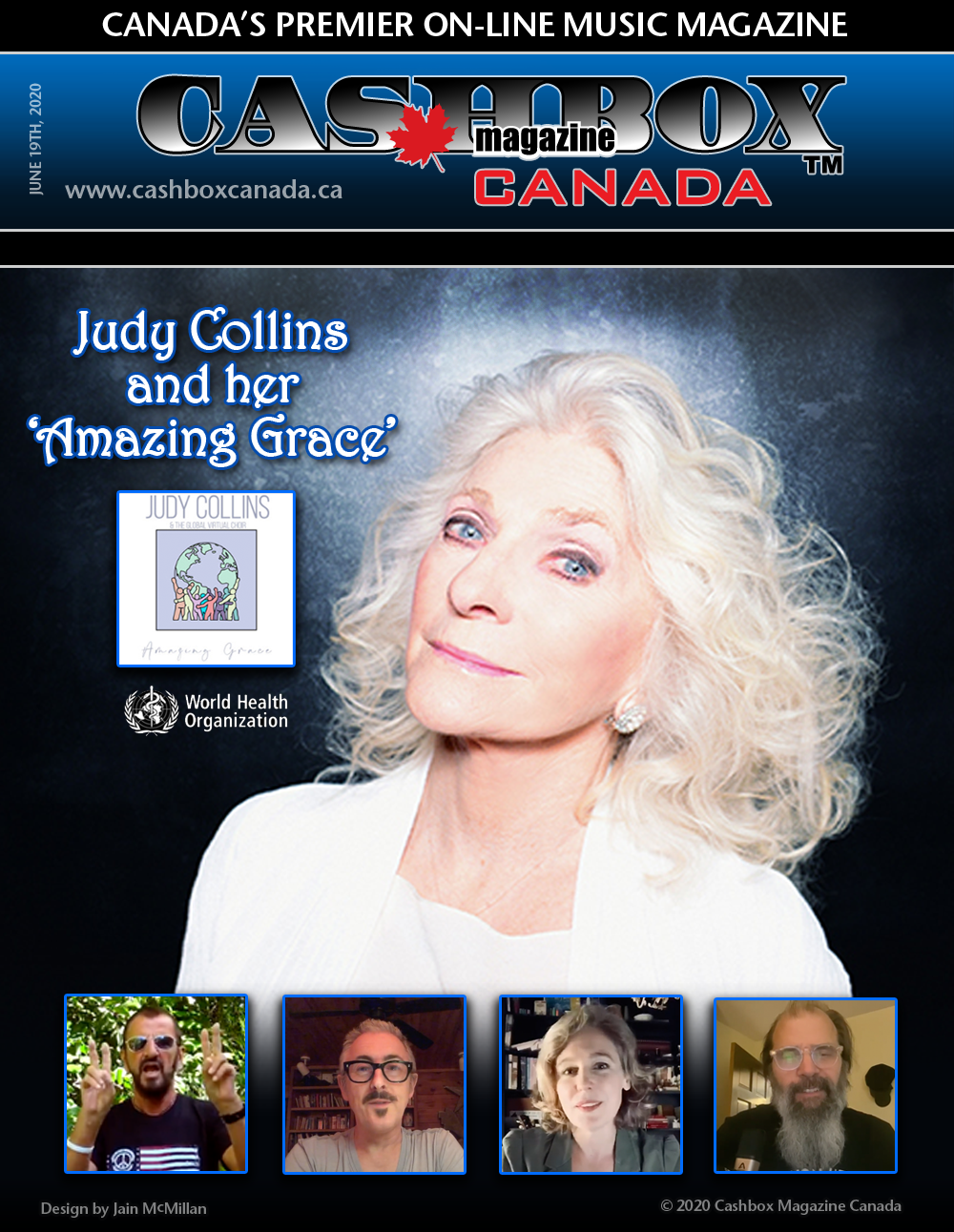 Fri Jun 19, 2020
On the 50th Anniversary: Judy Collins & The Global Virtual Choir Re-Release Her Version of "Amazing Grace" in Aid of the WHO Solidarity Response Fund, a much needed monetary initiative in the current state of the world crisis.
Over the past few weeks, 1000 singers from across the globe — professional and amateur, alike — answered Judy Collins' call to sing "Amazing Grace" with her as a sign of solidarity in this unprecedented time.
This new version of Judy's historic recording is out now, and Ringo Starr, Alan Cumming, Judith Owen, Steve Earle, Madeleine Peyroux, Mandolin Orange, and Tift Merritt — plus internationally known choirs like The Sixteen, New York Choral Society, Voices International, and GOA University Choirare — are just some of the singers who participated in this Global Virtual Chorus event.
All proceeds raised from this single will be going to the World Health Organization Solidarity Response Fund: covid19responsefund.org/
"Amazing Grace" has become a source of comfort during these unprecedented times, and Judy's version has been played to Charing Cross Hospital, which received a swell of emotional outpouring on social media and over five million views (view via Facebook here); the now-famed priest of Notting Hill — Pat Allerton AKA @theportablepriest on Instagram — also played Judy's version of the song for his sermons on the streets (view the Independent here)
"I recorded 'Amazing Grace' with a group of friends at Saint Paul's Chapel on the Columbia University campus in New York City," Collins recalls. "When my recording was released, it became enormously popular all over the world.
Celebrity videos are now live and featured on YouTube:
Ringo Starr
Gabriel Bryne
Alan Cumming
Steve Earle
Tift Merritt
Arturo O'Farrill
"Amazing Grace was written by John Newton in 1772 — a man who evolved from a slave ship captain to a writer of powerful hymns, changing his entire life, and becoming a model for spiritual transformation."
"That's what we need today once again. Stay safe, help others, and pray for the planet."
"I am sending this song out to all the doctors, nurses and patients. We will survive this with love and music and amazing grace."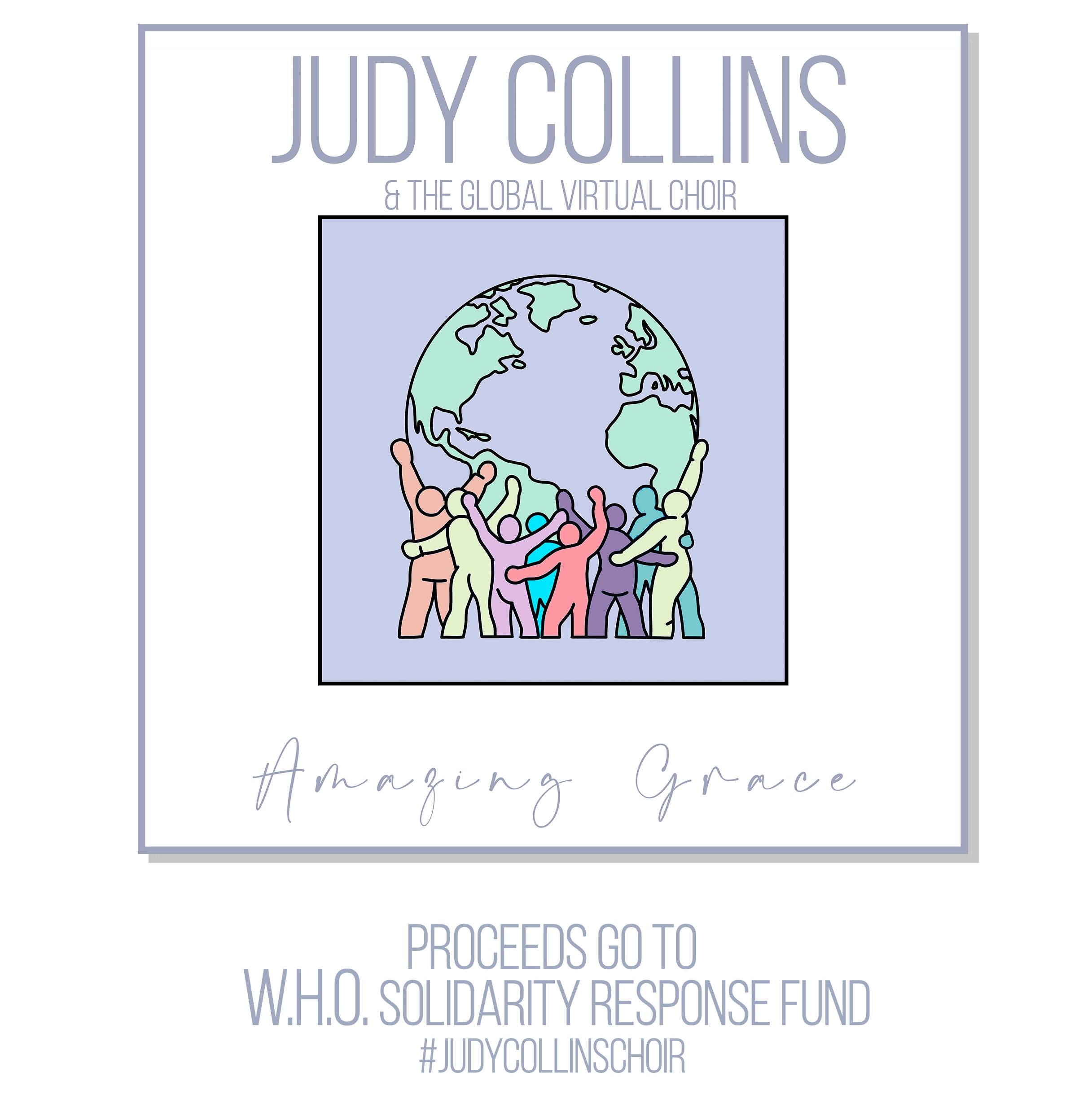 Judy Collins embraced "Amazing Grace" in 1964 after witnessing marchers singing the hymn and being led by voting and women's rights activist Fannie Lou Hamer; she saw its equal emotional impact on the marchers, witnesses, and law enforcement who opposed the civil rights demonstrators. Considering it as a talisman of sorts for peace, she started to perform the song in her sets from that point on, and it soon became one of her most requested songs when she played live.
Judy recorded "Amazing Grace" for her 1970 album Whales & Nightingales, and connected the recording to the Vietnam War, to which she objected; when asked why, she explained, "I didn't know what else to do about the war in Vietnam. I had marched, I had voted, I had gone to jail on political actions and worked for the candidates I believed in. The war was still raging. There was nothing left to do, I thought, but sing 'Amazing Grace.'"
A sentiment that will ring true with many today.
Judy's version of the song became a global hit finding chart success repeatedly.  It remained on the charts in the US for 70 straight weeks after it was released. In the UK, the song charted five different times between 1970 and 1972, and has also already made history and was registered with the Library of Congress.
Judy Collins' 50th anniversary re-release of "Amazing Grace" is available now and you can support this musical effort by visiting covid19responsefund.org/.
Watch the Judy Collins & The Global Virtual Choir - Amazing Grace Official Video here:
For more on Judy Collins visit:
judycollins.com/
facebook.com/judycollinsofficial/
instagram.com/judycollinsofficial/
twitter.com/thejudycollins
open.spotify.com/album/7t4QGMZqufLZDcky2gl5gE?si=Lh3A9oncSdydBfPgLou05Q