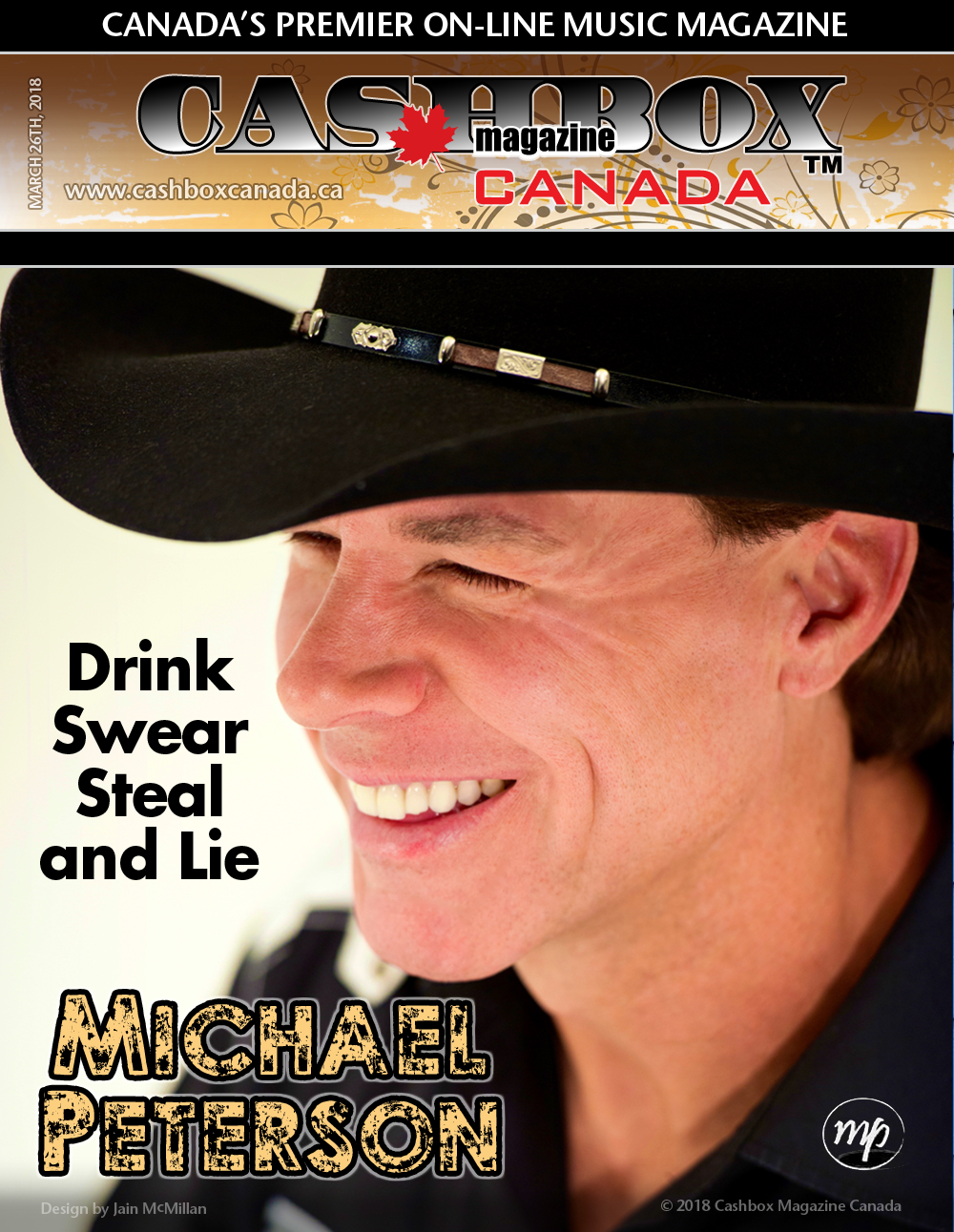 Fri Mar 24, 2017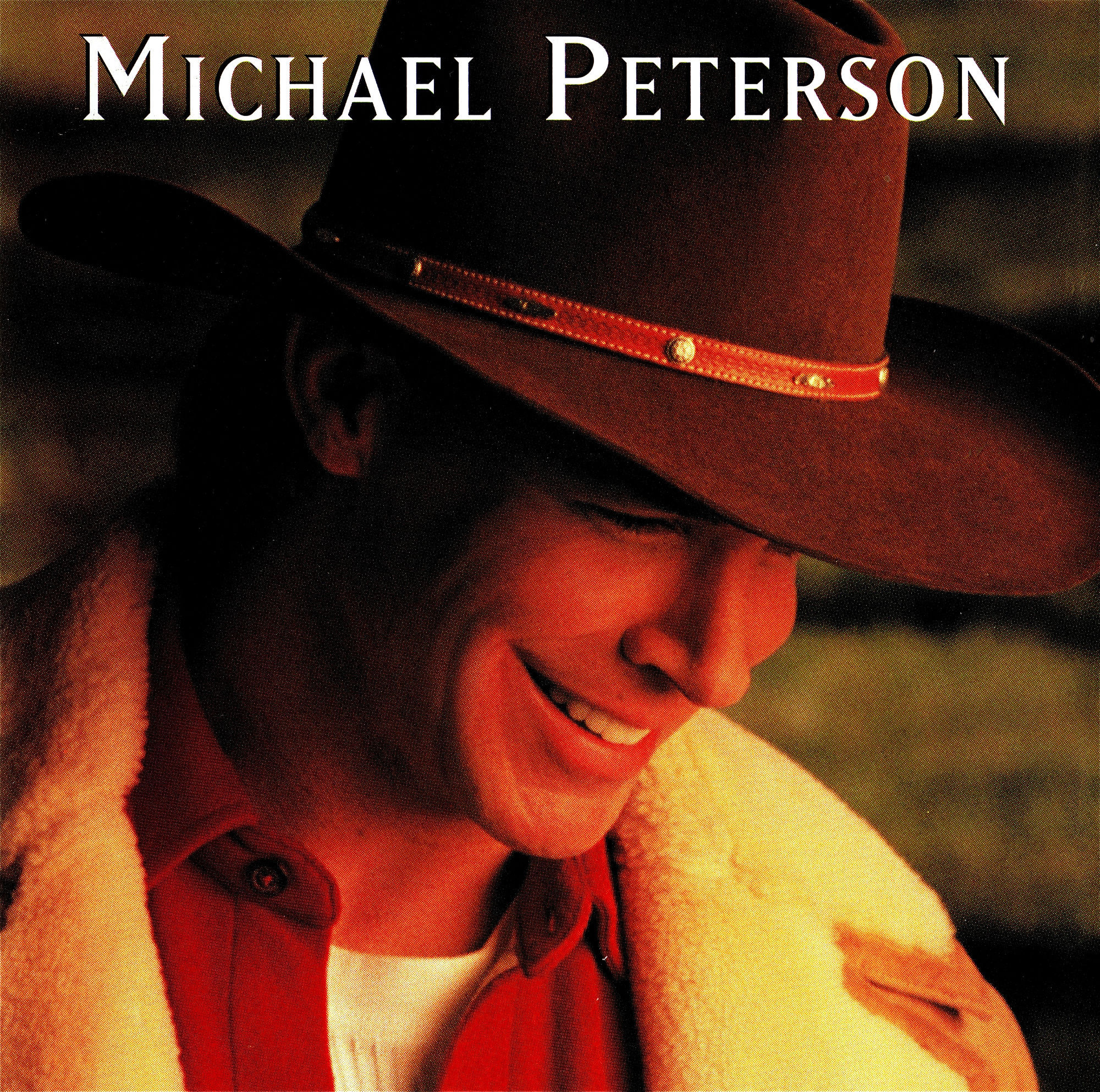 Michael Peterson has a list of accomplishments in country music as long as your arm. Beginning in 1998 he has sold over a million records, been nominated for a Grammy, had  songs on the charts with 'Drink, Swear, Steal and Lie' hitting #3 and From Here to Eternity being his first #1 as well as being listed as  the fourth most popular Country wedding song of all time and in the top forty of all time country love songs. He has written songs for Travis Tritt, Timothy B. Schmitt of The Eagles and Pop Superstar Deniece Williams, to name a few. Heck, he even contributed to the #1 New York Times bestselling "Chicken Soup For The Soul" series. He has also received numerous distinguished public service awards including the prestigious Bob Hope "Spirit of Hope" medal from the USO following his 11 tours and over 150 performances for Service men and women deployed to Iraq, Afghanistan and South Korea.
It was twenty years ago that Michael was riding high on the charts with 'Drink, Swear. Steal and Lie' and a lot has happened since then. But let's start at the beginning, in Michael's words, "
I came to Nashville with a publishing deal and was all set to settle in and start working at the craft. But when I got to town, the president of the publishing company that signed me had moved on and on the advice of my attorney, I decided to pass on the deal. The reason was I didn't want to be old business guy to the new guy. So I took a job at the BP station working the midnight til 6 am shift, I brought a guitar with me and it being slow between three and six am I would write songs. I told myself I had a songwriting deal, BP was paying me $7.50 an hour to write songs."  And it was during one of those "songwriting shifts" that Michael wrote 'Drink, Swear, Steal and Lie'.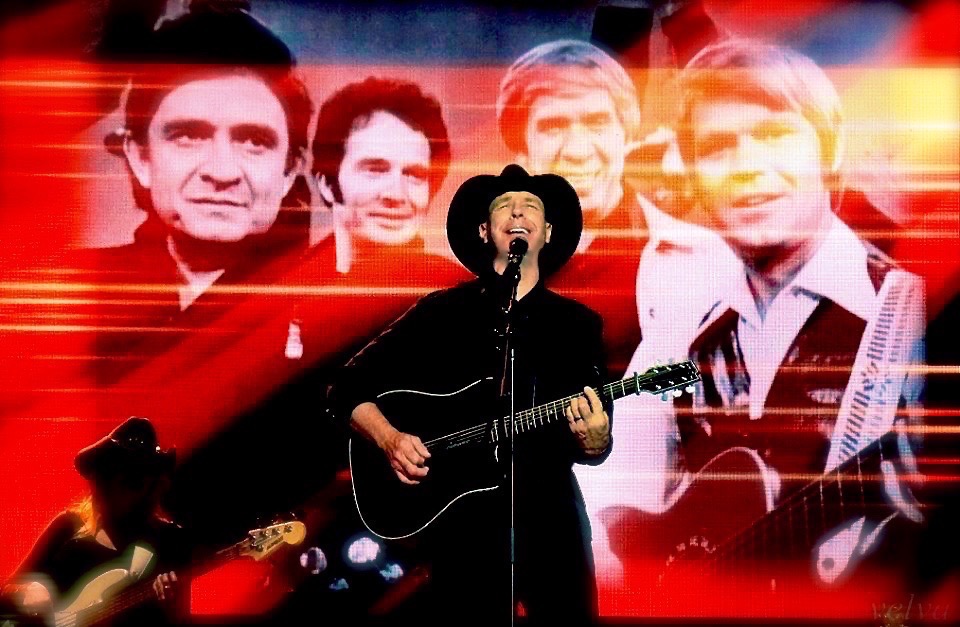 That song was a song he took to the studio to record on his debut album and eventually reached as high as #3 on the charts. Another tune on the album was 'From Here To Eternity' which was ranked as the #4 all-time favourite wedding songs and #16 on the all-time best country love songs. "I am so humbled by those numbers and consider it a great blessing and receive it with gratitude."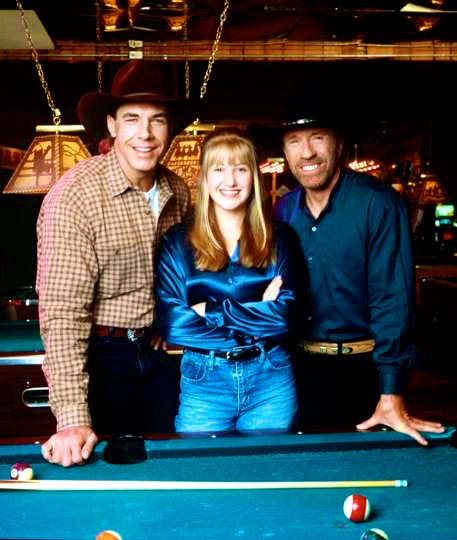 Michael ended up in Branson, Missouri where he put together a show called "Raiding The Country Vaults" which featured country gold done by Michael. "I got to thinking with the demand and interest in the tribute acts covering these great artists and impersonating them what if I just put together a show that featured all the classics from that era but did them as myself in my own style."  Michael started recording these songs as well as some his own big hits and ended up with what is now his new album 'Drink Swear Steal and Lie'. The album turned out great and Michael had to make a decision. "I knew I couldn't stay in Branson and give this record the attention it was going to need." So he resigned from the Branson show and is now living with the love his life, retired Army Colonel Jill Chambers who is also a member of the U.S. Army Women's Hall of Fame. When asked why he would do an album of cover tunes when he had so many great songs of his own and is still writing every day he said, "I had people say to me, 'have you ever thought about recording some of these old classics?' and I would say 'why would you want me to do that?' and then the deal was sealed when a fan said 'what could be better than having my favourite country singer singing my favourite country songs? That's all I needed to hear.
So this album is Michael's tribute to these great artists and songs. The album includes Johnny Lee's 'Lookin' For Love', Glen Campbell's 'Wichita Lineman', Jonny Cash's 'A Boy Named Sue', Garth Brooks' 'Friends In Low Places', Waylon and Willie's 'Mama's Don't Let Your Babies Grow Up To Be Cowboys', a duet with Billy Yates, as well as his own 'Drink,Swear. Steal and Lie', 'From Here To Eternity', 'Too Good To Be True' and 'Borderline'. The bonus track is the old chestnut 'I'm My Own Grandpa'. The production value on this album is first class with superb work by Steve McClintock and Billy Yates along with Michael himself.
The album is scheduled for release on March 31st with a CD release planned for April 9 that The Commodore in Nashville, Tennessee.
And the future looks great for Michael Peterson as well with a new album being planned with legendary producer Norbert Putnam who told me a couple of months ago in Muscle Shoals, "Michael Peterson is one of the best country voices I've ever heard."  So get yourself a copy of Michael Peterson's new album and we are sure will agree.
michaelpetersononline.com
37records.com