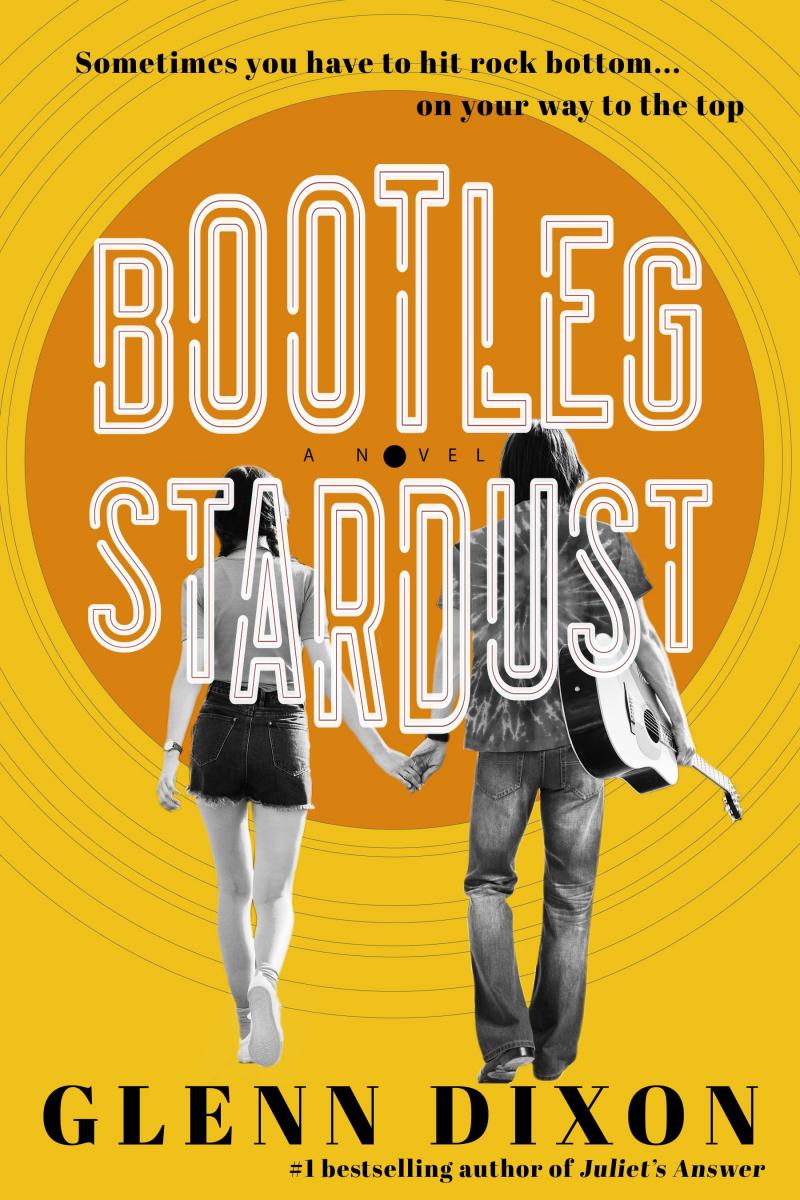 Fri Jun 04, 2021
#1 best selling author Glenn Dixon takes on the whirlwind life of a rock star in his fourth and latest book, Bootleg Stardust — available now via Simon & Schuster!
It's 1974 and Levi Jaxon is about to become very famous. He's a young guitarist from nowhere, and he's been dutifully sending out demo tapes to record companies when, miracle of miracles, he gets a call to audition for an already famous band called Downtown Exit. They're recording their second album at Abbey Road Studios and are about to embark on a European tour.
Nothing is as it seems, though, and when things start to go wrong, Levi has to escape before he loses everything; the love of his life, the rights to his songs, and about a hundred thousand dollars worth of Greek Drachma. 
And although the band (and Levi) are entirely fictional, the songs are very much real; the Vancouver-born, Calgary-based author, Glenn Dixon, put together a top notch band to write and record all the songs in the book.
Not only that, but in order to make them sound authentic, the tunes were recorded on the legendary Rolling Stones Mobile Recording Studio and then taken, just like in the book, to Abbey Road Studios in London, in the very same rooms the Beatles once used.
The whole thing is a wild ride. Utterly magical and transporting, Bootleg Stardust is a one of a kind story about the power of music to bring people together and to break them apart… and the courage it takes to find your own voice.
Bootleg Stardust is available now:
amazon.ca/Bootleg-Stardust-Glenn-Dixon-ebook/dp/B08BZTZW7X
chapters.indigo.ca/en-ca/books/product/1982144653-item.html?Item=1982144653&Catalog=Books&Lang=en
Section=books
https://books.apple.com/ca/book/isbn9781982144685?at=101rBC&ct=bootlegstardust_9781982144685_ssca
https://www.kobo.com/ca/en/ebook/bootleg-stardust
About Glenn Dixon:
Glenn Dixon is an author, documentary filmmaker, and musician. Bootleg Stardust (Simon & Schuster) is his fourth book. His third, Juliet's Answer, was a #1 Best Seller in Canada, and has now been published in 12 countries, and translated into German, Spanish, and Chinese. He has travelled through 75 countries, and written for the New Yorker, National Geographic, Psychology Today, and the Globe & Mail. He currently lives in Calgary where he is once again pretending to be a rock star.