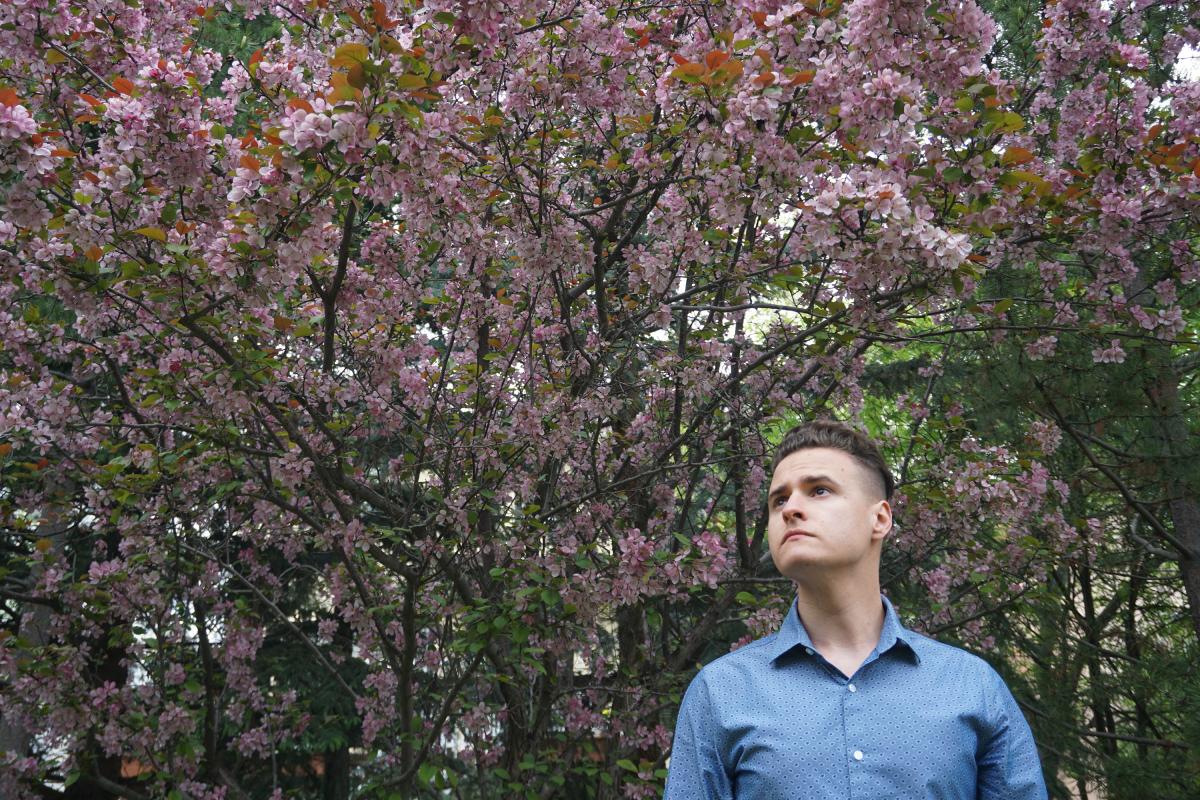 Fri Oct 30, 2020
This week we spotlight Haven on the Queensway 1533 The Queensway Toronto, Ontario
Hours of Operation: Monday to Thursday 8:30 am to 4:00 pm Phone: 416-640-2005 Email: info@havenontheq.com 
Haven on the Queensway operates a food bank that provides groceries, household products, personal hygiene items and even pet food to anyone in need in the community. Its website lists ways to give including types of goods sought, monetary contributions, and corporate sponsorships. Open by appointment and pick up only due to COVID-19.
Support your local food bank. The need is dire.
Calgary's rising prog rock entity Arcana has dropped another Single "Tailwind" from his debut Ep, the Space Rock Opera "Letters From A Lost Soul | Act I: The World One Forms"
Premiere Music Video "Tailwind" via Sonic Perspectives Debut EP out November 6th. Arcana is all Rogan McAndrews (Composer, Co-producer, Guitar, Bass, Vocals) and even the Photo Credit!
 "Tailwind" is a love song featuring the heartfelt exchange between protagonist Damian and his wife Hope, who long to see each other again and conveys a true sense of always being there for each other but constantly out of reach. Hope is like the sun to Damian; the guiding light to find his way home.
With lyrics that focus on storytelling, the material looks at the effects of tragedy and what drives human action and emotion.
"Tailwind is a very stripped-down track. I wanted it to feel like your standard 4 or 5 piece rock band (singer, guitarist, bassist, drums, keys) in contrast to the other tracks on this album which can get up into the 20 individual instrument range. I have been trying to write one more contemporary/pop-like track per album and I believe this encompasses that wish. It's upbeat, quick, and it feels like you can dance to it. It is still rhythmically technical but it hides it in the 4/4 time and the drive that pushes the sound forward throughout."
Arcana springs from the mind of McAndrews, who developed the concept for the band and the story it was made to tell. He gathered a number of highly trained musicians from different backgrounds, from jazz and rock to contemporary and classical and several vocalists to play the parts of the characters.
Check "Tailwind":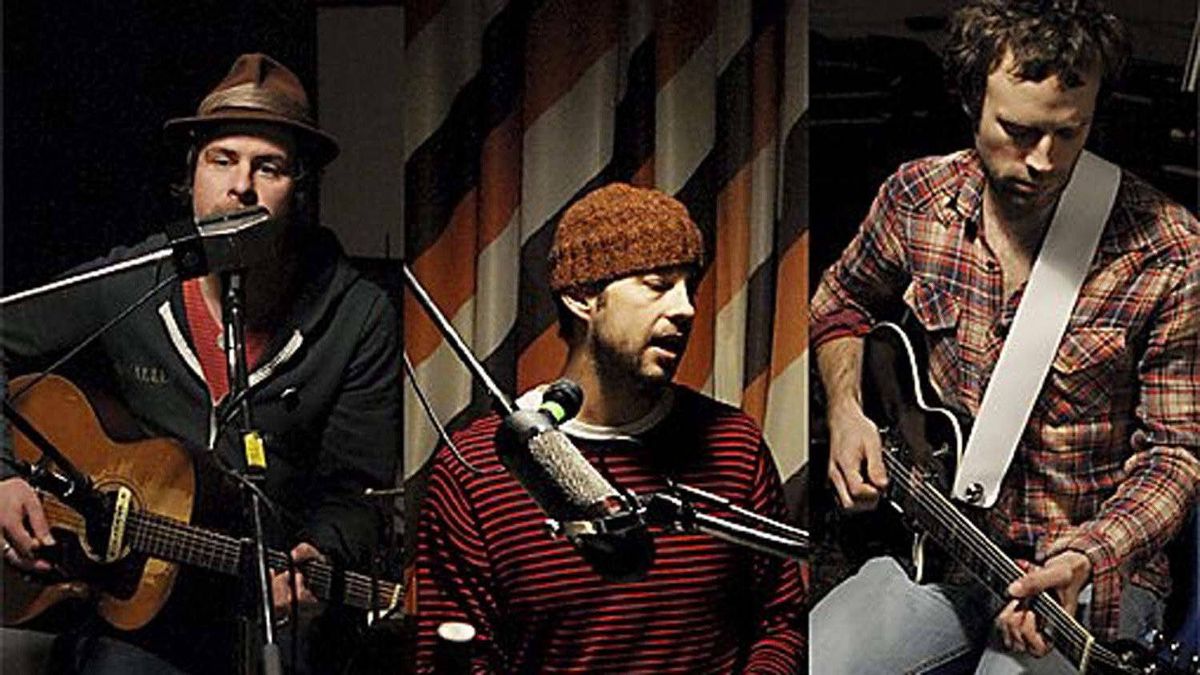 The critters are back! Montreal-based Plants and Animals have released their first album in 4 years The Jungle via Secret City Records. The trio of Warren Spicer, Matthew Woody Woodley and Nic Basque are high on the new album, have hosted a listening party on YouTube and are looking at other ways of getting it heard.
The band has released four tracks from the album. Early singles like 'House on Fire' and 'Sacrifice' portended a collection of catchy but chaotic sonic landscapes. The latest sample of the effort, 'Le Queens,' offers a counterpoint to that aural bedlam, with a touch of Quebecois.
Plants and Animals is an iconic Montreal-based trio that began playing together as kids and emerged on the international scene in 2008 with Parc Avenue. The band has developed a varied cult following ever since, built on the shoulders of their self-produced records and their intense live shows. Parc Avenue was a critically acclaimed record (Pitchfork 8/10) released during the famous Montreal-is-the-new-Seattle music moment. This release set Plants and Animals as an incredible live force, a powerful songwriting trio and opened doors for them to tour the world many times over with people like Portugal. The Man, Gnarls Barkley and more.
The band was shortlisted (2008) and longlisted (2010) for the Polaris Music Prize and received multiple Juno Awards and ADISQ Awards nominations over the years.
 Watch "House On Fire" here: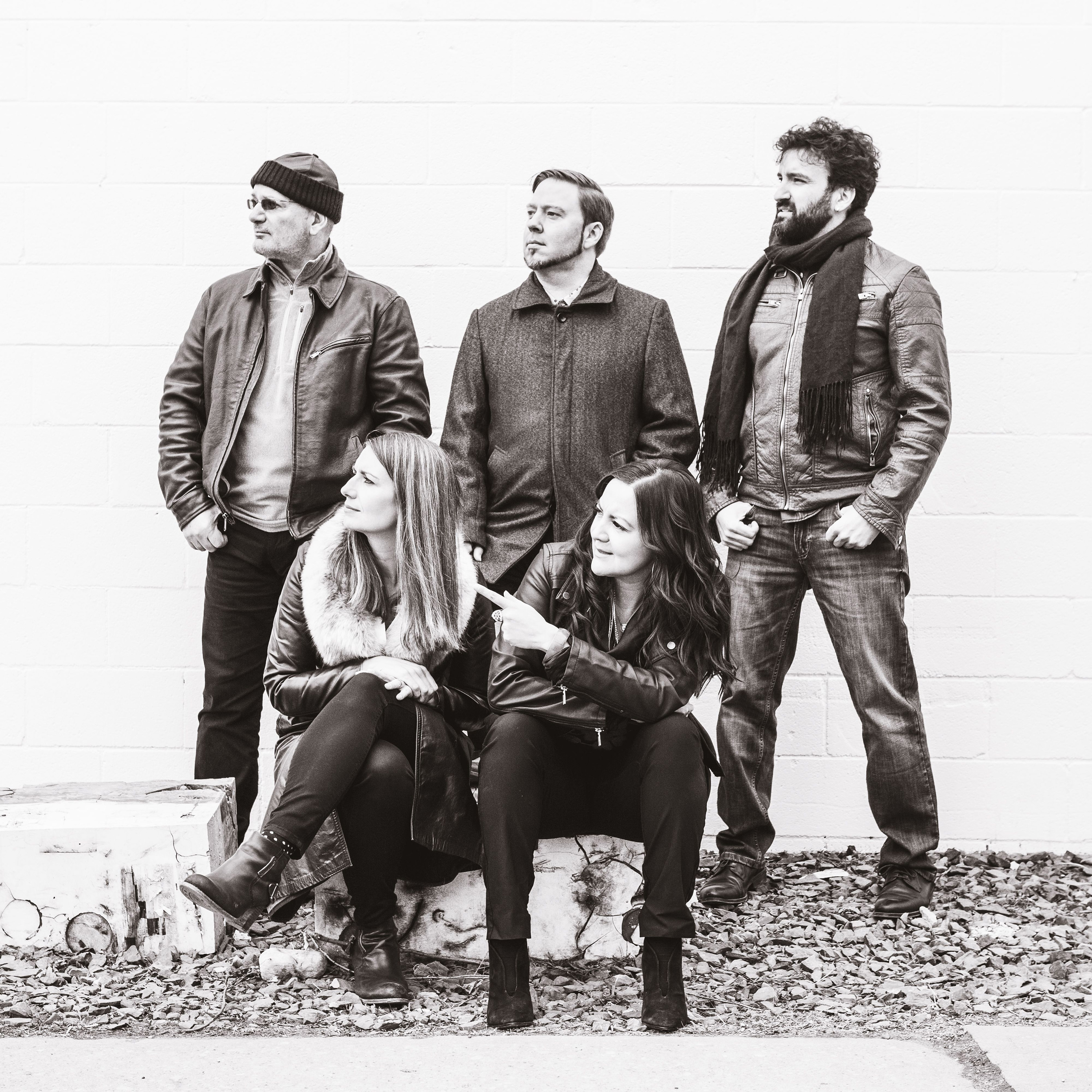 Toronto Latina sparkplug Silvia Temis has relocated to Calgary and is now fronting that town's premier Latin music crew, Notas De 4. The lineup is Temis (front woman, vocals, jaleos*, percussion, dance),Jorge Villena (guitar, vocals) Jonathan Lewis (violin, mandolin, accordion, chorus), Maria Regnier (flamenco dance, percussions, jaleos) Frank Aular (electric bass) Rosendo Chendy Leon (Percussion).
The ensemble's original compositions are inspired by Flamenco, Latin Jazz and traditional music of Cuba and Mexico.
Their performance has been described as intense, edgy and dreamy; a re-imagining of Latin music composed in a uniquely Canadian landscape. The band draws comparisons to acts like Pink Martini, Natalia Lafourcade, Lhasa de Sela, Los Panchos. Nota de 4 released their first full length album "Rosas y Lirios" (Roses & Lilies) in September 2019.
Check new single Tonada de la luna llena "Song of the Full Moon":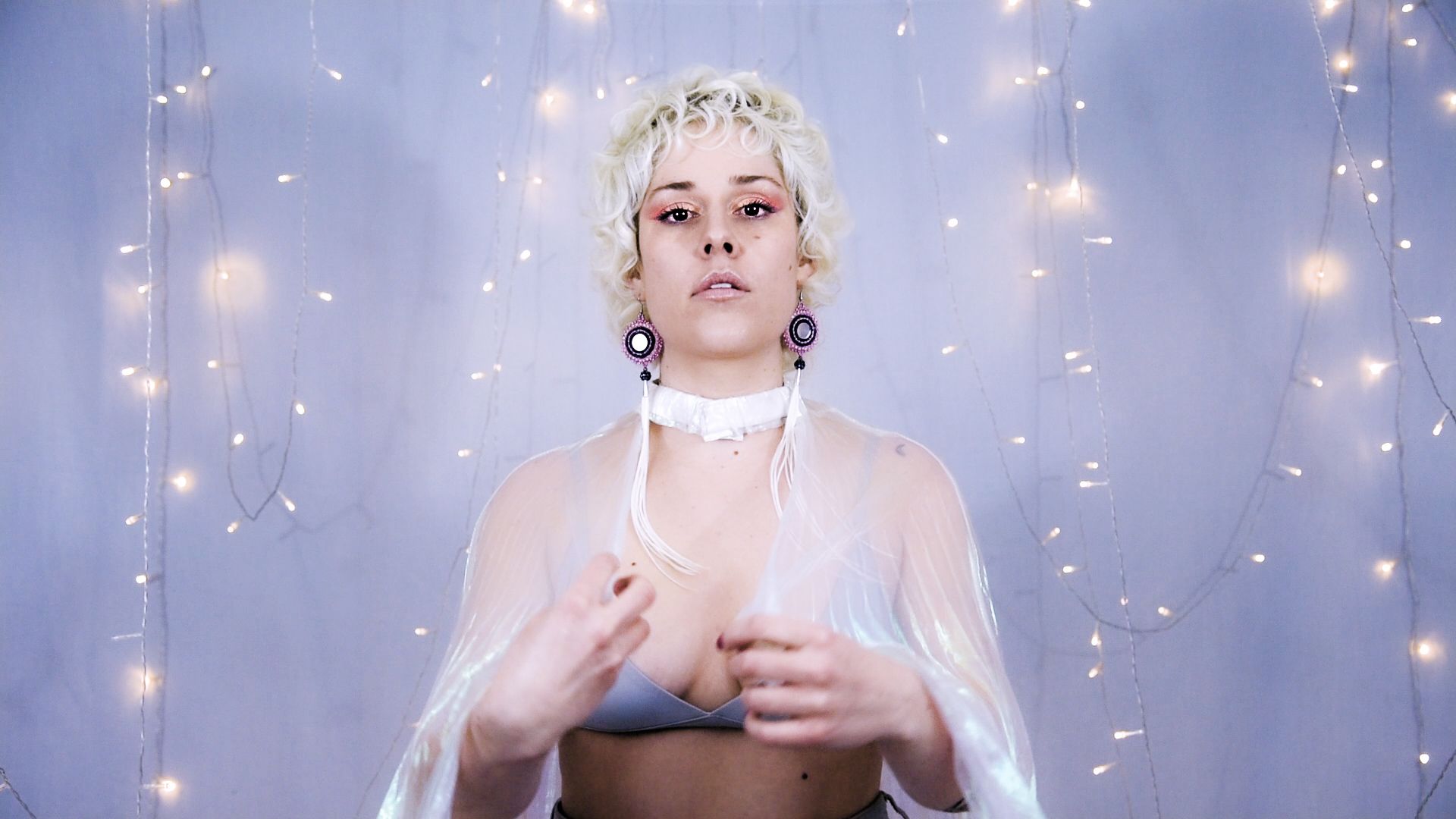 Meanwhile, Calgary's rival city Edmonton's singer/songwriter Vissia begins a new stage of her musical evolution with the release of the single "Walk Me Home," a slow-burning ballad that showcases the singer/songwriter's soaring voice bringing a message of empowerment. It's the first taste of her next album With Pleasure, due out in Spring 2021.
On "Walk Me Home," Vissia takes the plunge into alt-pop, while drawing from dance, R&B, rock and soul influences. Her intuitive creative choices as a singer, songwriter and multi-instrumentalist explore emotional heart-spaces with unquenchable curiosity and playful awareness.
"'Walk Me Home' is a reflection on what vulnerability means to me," she explains. "It's not a weakness to need someone to lean on. It's okay to be kind to the messiest parts of myself. It's taken me a long time to forgive my past selves. Choosing my emotions over chaotic escapism really is a practice, and it does get easier the more I do it."
Describing the video for "Walk Me Home," she says, "It was created during quarantine using whatever I had around my house. I borrowed some wardrobe pieces from my sister and my roommate and, assisted by my sister, did three days of shooting the three different versions of myself. Rather than focus on reality, I wanted to be colourful and creative with the concept."
Upon graduating from MacEwan University's Music Program in 2011, Vissia self-released her first album as a solo artist, A Lot Less Gold. Continuously evolving, the sound has come a long way since her folky beginnings and the whiskey-drenched swagger of 2017's Place Holder. She has made high-profile appearances including the UK's Great Escape Festival, the Edmonton Folk Music Festival and the Canmore Folk Music Festival.
Check "Walk Me Home":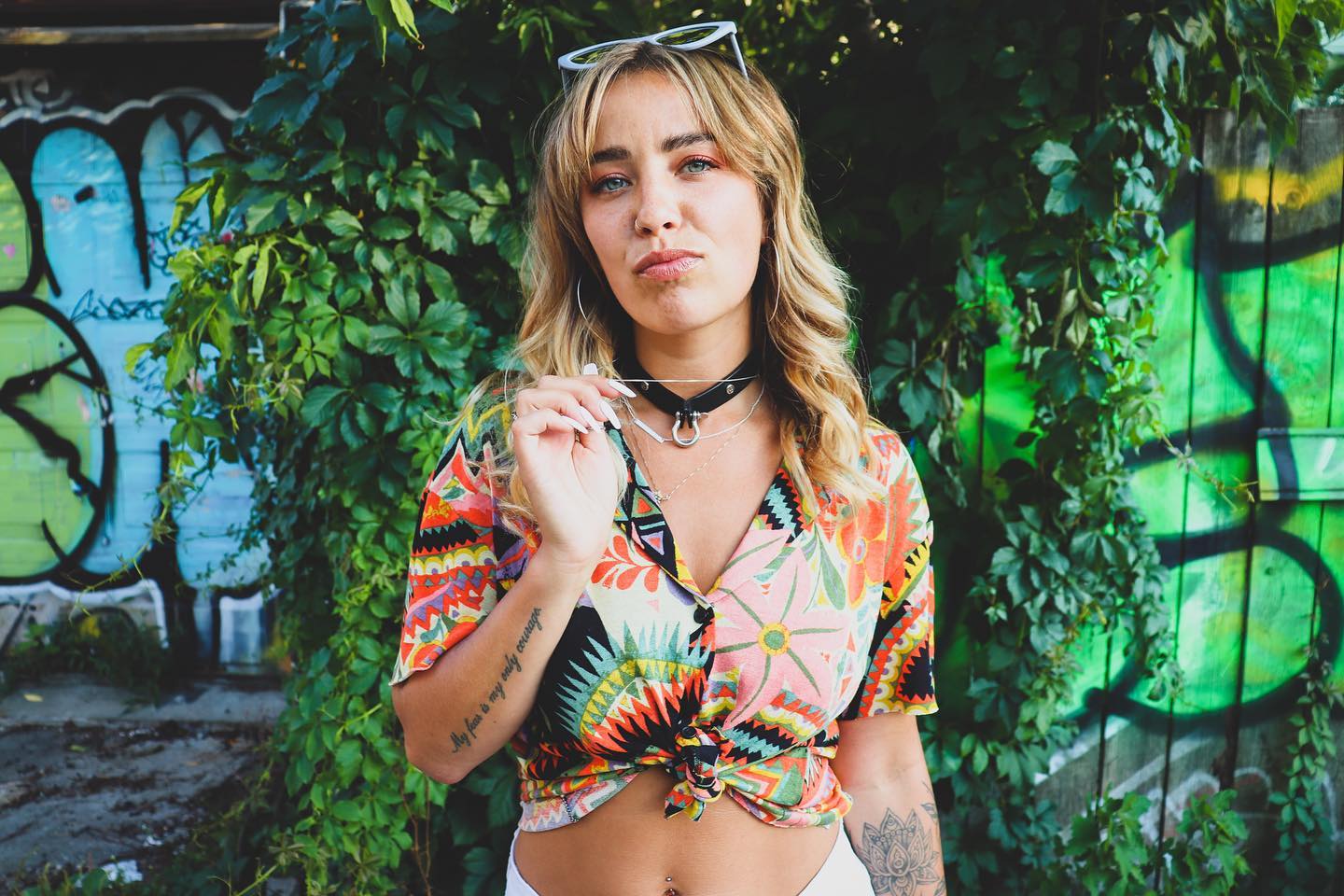 Back East in Kitchener, certified wild chile JJ Wilde releases a strong cover of Stevie Nicks' "Stop Dragging My Heart Around" featuring Brett Emmons of The Glorious Sons. Unfortunately, the single is available to stream and purchase only on Amazon Music.
Listen to "Stop Dragging My Heart Around": only on Amazon Music: http://amzn.to/JJWilde
"For me this song is a classic. I wanted to choose an older song, but one that hadn't been done before. Stevie Nicks is a legend, as well as Tom Petty. The fun challenge here was changing it and modernizing it to suit my sound more, but without altering it too much and compromising what I loved about the song originally. Working with Brett is like working with family. My first three tours were with The Glorious Sons, so having him on the song is almost like everything coming back full circle to where it started!"
The power rocker recently made history when she became the only female artist ever to concurrently top all three Canadian rock charts formats with her debut single, "The Rush." She most recently dropped the song "Best Boy," which lurks at the intersection of Black Keys and Jack White, with raw, fiery tones, big hooks, chunky rhythms, and a positive message of empowerment."
It's been said that Jessie Wagner captures the energy of Stax and the sophistication of Motown, a sound that celebrates the past and heralds a promising future for Soul music. I'm good with that, as the lady has the track record and the skills to make all that a reality. Having toured the world with Lenny Kravitz, Duran Duran, Chic, Little Steven et all, with her first solo album she's staking a claim to the lead singer's mic.
Watch "Shoes Droppin'":
It's been a long journey to center stage for Wagner. Displaying an impressive range encompassing bluesy R&B, neo-soul, acoustic balladry and rock a la John Mayer's more confessional side. The album maintains a unified sound rooted in '60s and '70s style production. The songs trace times of darkness and redemption for the Norfolk, Virginia native, now based in New York City, who also fronts the rock/soul band Army of the Underdog.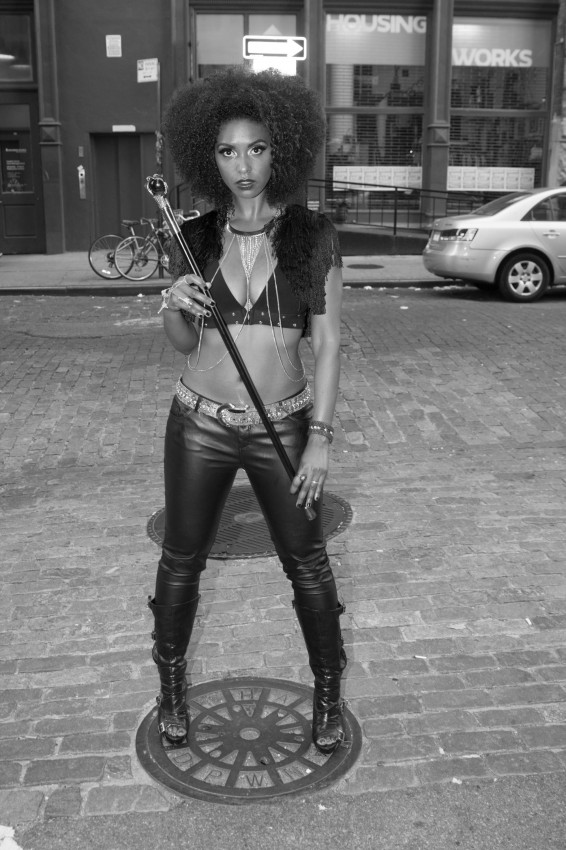 "'Shoes Droppin'' was the song I wrote when I was at my lowest point," Jessie says of the stomping, bluesy title track which opens the album. "My ex went into cardiac arrest and almost died. He spent the next couple of years fighting to regain a semblance of his former existence, and because of that, my life was arrested in a strange way. I thought I'd have to give up my music career. I fought my way back from that, and 'Shoes Droppin'' is a testament to losing and regaining your faith in what is possible."
Recorded during downtime from the Little Steven world tour, the album was produced by drummer Dave Diamond with engineer Chris Laybourne. Seasoned soul guitarist Sherrod Barnes has the most co-writes with six. The album's striking horn arrangements are by longtime Little Steven cohort Eddie Manion.
Wagner never expected singing in Stevie Van Zandt's band would lead to being signed to his label for her own work. "When Stevie said he thought I was a real artist, I could've cried. After fighting to be heard in this industry for so long, it means so much for someone of his stature to say your voice is unique and needs to be heard." Stevie says, "Her music is eclectic and unique and impossible to categorize, which makes her the perfect Wicked Cool artist."
"I started the year with a record deal, and then shortly after, the world fell apart in so many ways," Jessie comments on the COVID-19 pandemic. "I'm happy that I have this album to look forward to. It gives me some purpose and determination.
After singing for so many legends, it was a special treat to arrange and sing both leads and harmonies for herself. "That's something I love doing. After talking to Dave [Diamond] about how I thought 'What You Get' sounded like a Paul Simon song, I asked a friend how to say 'This is me' in Swahili and it sounded so beautiful. Then I had to figure out how to sing it and make it fit with the song."
Future single "My Darlin', My Dear" has a slow burn kind of feel. "I had Sharon Jones & The Dap-Kings in mind. It was this person begging to be recognized for her worth, and it needed to be bluesy and gritty."
Pandemic conditions upended Jessie's plans to tour on her own name this year. "That will be the dream realized," Jessie says of the day when that will happen. In the meantime she's doing live streaming shows and putting together several music videos and lyric videos within the constraints of social distancing.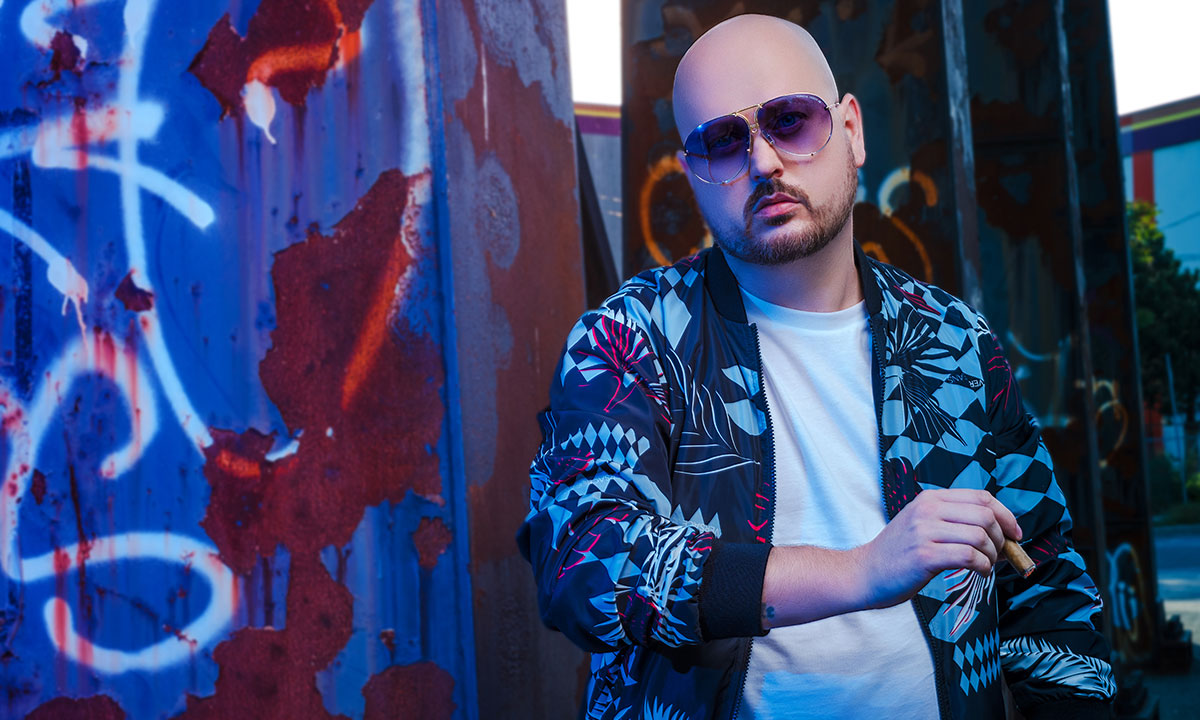 Canadian producer Dub J has unified a Toronto A-List roster of JRDN, Maestro Fresh Wes, JD Era, Bizz Loc, Turk, Roney and Jelleestone on a new single, Wish I Could, speaking out against the rising gun violence in Toronto.
This single marks an extremely important milestone in Canadian Hip-Hop. It's a bold statement made alongside intergenerational voices to convey a powerful unified message to the people of Toronto at a time when many lives continue to be lost to senseless gun violence.
"The multigenerational component combined with the life experiences and knowledge that these artists bring to this song is very powerful. I truly believe this is the most important Canadian hip hop record ever made" – Dub J
"Wish I Could" is now available on various streaming services.
"I've been in the Canadian music industry for over 20 years. The majority of my work has been based out of Toronto and I've lost personal friends as victims to this gun problem.
"I felt that with my platform and a broad network, I could speak up on this topic appropriately. We all need to do our part to help combat this issue.
"I am proud to announce that I have founded a new initiative called ENOUGH IS ENOUGH. Starting today, you'll start seeing the ENOUGH IS ENOUGH logo appear all over Toronto.
"We have already connected with numerous clothing stores, sneaker shops and jewellery stores. We are happy to announce that popular Toronto directors like Knemesis, Brown Guy Made This and others have agreed to no longer shoot videos for artists songs that can incite violence. These are all steps in the right direction."
"The ENOUGH IS ENOUGH movement's primary goal is to bring national awareness to the heightened acts of gun violence in Toronto, Ontario, Canada.
"Often, people want to help but don't know how. Think of ENOUGH IS ENOUGH as a curator to connect individuals with all the amazing organizations in Toronto that are committed to putting an end to gun violence in the City.
 Learn more about this campaign by visiting enoughisenoughto.com or follow it on Instagram @enoughisenoughTO
Listen to the urgent, moving,Gospel flavoured "Wish I Could" here:
Support your local food bank. The need is now.