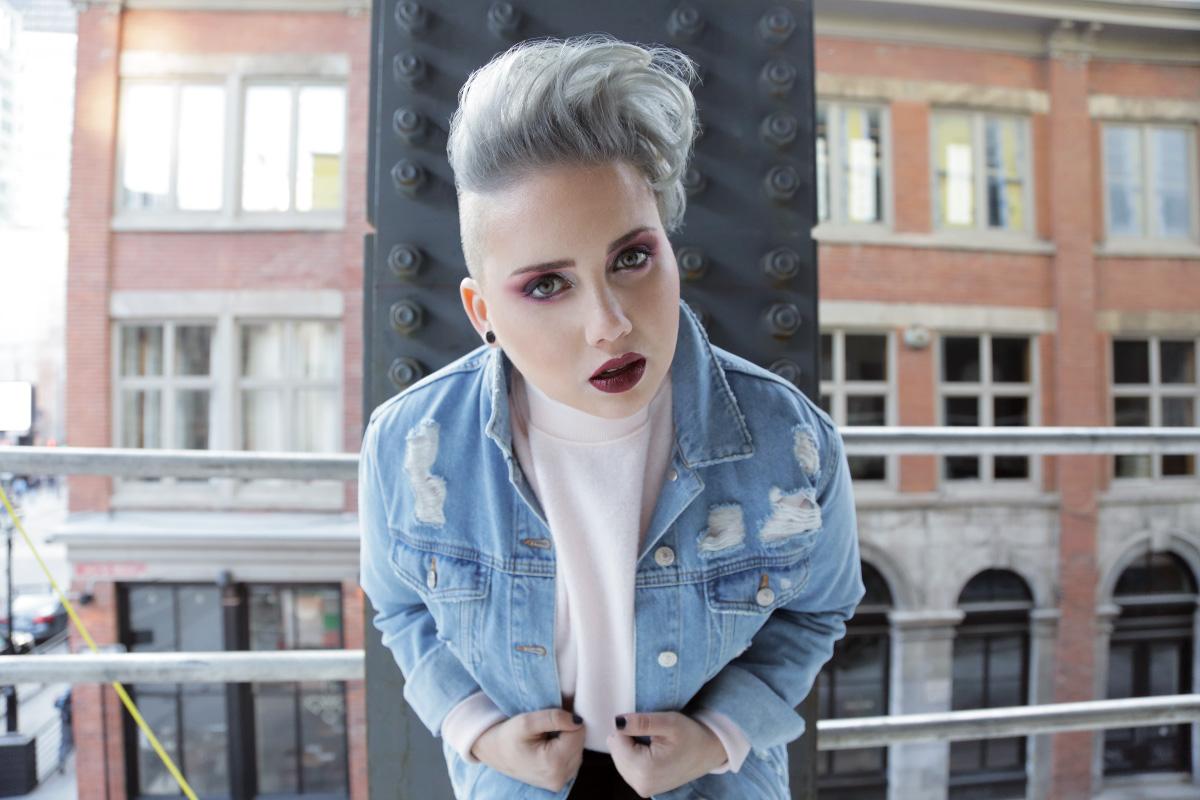 Fri Nov 15, 2019
Indie-pop singer-songwriter BAYLA is back with a bang! Ok, Brittany Kwasnik is back with a new name, new sound and a big win, first time out the gate. Montreal based BAYLAhas been announced as the winner of the 7th Annual RBC Emerging Musician Program, a part of Canada's Walk of Fame Emerging Artists Programs and Scholarships. With over 1000 applicants BAYLA wowed the committee with her upbeat and infectious single "Monster".The accompanying video is thematically linked and probably inspired by the Toy Story films. As the Grand Prize winner, BAYLA will be attending and performing at Canada's Walk of Fame Awards Show and Gala on November 23 at the Metro Toronto Convention Centre.
"Monster" quickly gained attention on Canadian Radio charting at #39 on the Canadian Top 40 Radio Charts and was chosen as NewCap's "Trending Track". "Monster" is an upbeat, bass-heavy tune drawing from the experiences BAYLA has encountered with bullies. Focusing on themes of self-acceptance and living life to the fullest, BAYLA wanted the song to resonate with those who experience self-doubt. The single is an antidote to all the haters and bullies throughout life. The video playfully captures the themes found in the single. Collaborating alongside director Antonio D'Onofrio and Montreal film company Rubicon Media, BAYLA and her friends are shown as toys who come to life to live their most freeing moments.
Check 'Monster' here
https://www.youtube.com/watch?v=UD86Qug3qLs
"It feels so surreal to have won the Emerging Musician Program contest, especially after beating the odds and recovering from vocal cord dysfunction," said BAYLA. "I want to create music to remind listeners that they can pursue their dreams, no matter the barriers they have to overcome."
 As the Grand Prize winner of the 7th Annual RBC Emerging Musician Program BAYLA will receive a cash prize of $20,000 and a private studio recording at Metalworks Studios. She will also be introduced to industry experts and have an album art cover design. With the success of her Debut Single, "Turn It Around",she continues to beat the odds. As a child, doctors diagnosed her with a vocal cord dysfunction and told her she would never be able to sing. Today, BAYLA is proudly proving doctors wrong.
In 2016, her Debut Single, "Turn It Around" quickly caught on like wildfire at Canadian Radio, reaching "Top 40" status, and peaking at #24 on the Canadian Billboard Charts. It also became a "Top 10" hit in Montreal, QC - BAYLA's hometown. iHeartRadio chose BAYLA as the winner for their "Future Star" radio contest for both CHR & HOT A/C, making BAYLA one of the rare artists to win the title in both categories.  As a member of the LGBTQ+ community, her involvement in many "Pride" Festivities has also been a great highlight. She is currently working on her debut EP, with a new single soon come 2020.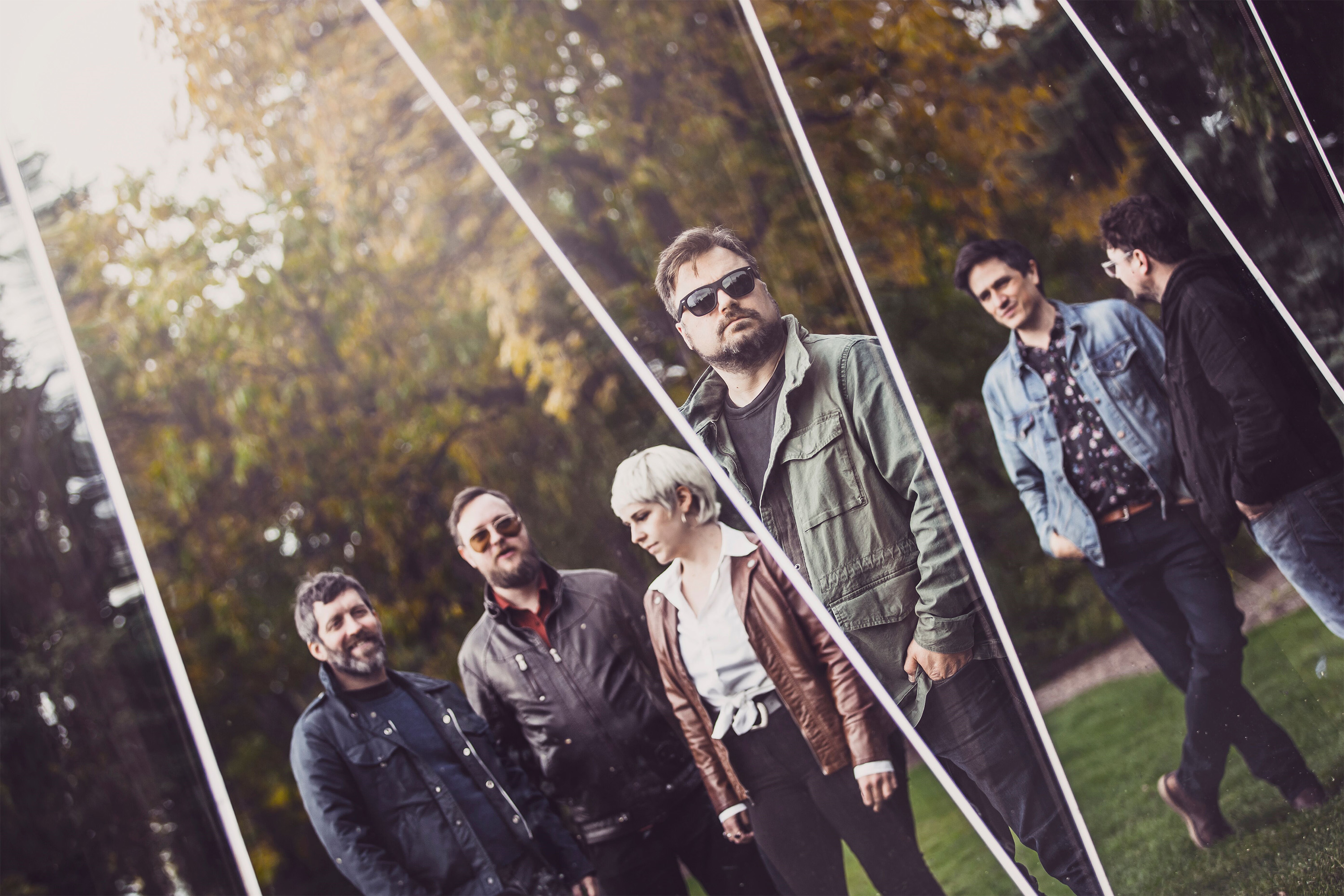 Following up on their acclaimed 2018 EP, Sunshine, Edmonton roots rock collective The Hearts are excited to release "Give It Back," the first in a series of singles in collaboration with Grammy-winning Nashville-based producer/mixer Vance Powell, best known for his work with Jack White, Chris Stapleton, Arctic Monkey.
"Give It Back" reveals a sense of depth and refinement to The Hearts' blue-ribbon brand of Americana, and with Powell's sonic stamp on it, the song showcases the group at its very best.
Check 'Give It Back' here
https://www.youtube.com/watch?v=1eirY9J1Rzc
Fronted by singer/songwriter Jeff Stuart, The Hearts are Alex Vissia, Dwayne Martineau, Gavin Dunn, Christopher Quesnel and Brad Tebble who together deliver memorable melodies and moody harmonies with equal appeal in soft seat theatres, dive bars, or on festival stages. What sets them apart is how naturally their down-to-earth songwriting rests against a dreamy backdrop of custom-made textures — six captivating musicians blending into one unshakable sound. Reminiscent of early Blue Rodeo in that way.
Since the release of the 2015 debut album, Equal Love, the band has performed at SXSW, Edmonton Folk Fest, Calgary Folk Fest, Interstellar Rodeo and other noteworthy festivals. "Give It Back" lays the groundwork for a busy 2020, and will be available to purchase on Nov. 15 via CD Baby, or at thehearts.ca. New music coming down the road is more rugged than Equal Love but still shows a band that's got the reins on a catchy twist up of pop, roots, folk, and rock that socks the joint night after night.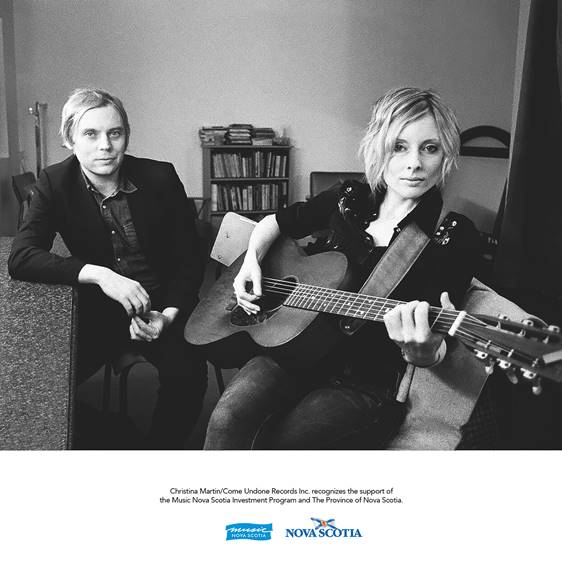 Just when I'm thinking the surge of L Cohen covers is ebbing, here comes another, complete withthe mandatory warning that the interpreter is gonna put his or her signature stamp on the song. Just over half-way through a cross-country tour, and with time on her hands, award-winning Canadian singer/songwriter Christina Martin has released newest single and video for "Tonight Will Be Fine" — available now!
Martin's take on the Leonard Cohen classic is the latest from her seventh album, Wonderful Lie.
"I didn't really follow Cohen's poetry or music when I was younger… With the exception of 'Closing Time,'" she says, crediting the video's heavy rotation on MUCH Music throughout the early 1990s. "Then came this intentional afternoon where I spent time sifting through his songs online, curious if I would connect with his lyrics or a melody. I was on the hunt, and stumbled across Teddy Thompson's version," she continues on her unearthing of "Tonight Will Be Fine." "The way Leonard Cohen sang the song on Songs From A Room wouldn't have caught my attention, but Teddy's version drew me in and made me listen to every word."
So ok, given that taking on any Cohen tune is a daunter and not being familiar with the lady's opus, it takes a couple runs through, but yeah, she did bring the game to the performance.  Not slam dunk hanging from the rim game but a something that speaks of a daring and vulnerability.
With long-time lead guitarist, producer and partner Dale Murray, it's arguable no song so deftly demonstrates just how perfectly and creatively matched the two are; Murray's tasteful solo lends weight to the song — yet it's light as a feather, never straying far from the melody.
Known and lauded for her signature indie pop-to-rock style, Wonderful Lie sees Martin wading effortlessly beyond the Cohen classic and into the roots rock and Americana sound pool. Among the album's 10 songs, four stand stellar as original compositions.
"This year felt like the right time to explore our take on six of my favourite songs," she continues on the breadth of the release. "The tie that binds across this album is that all the songs are mostly very stripped down in nature."
The video for "Tonight Will Be Fine" — shot by Nicole Cecile Holland shows Martin and Murray at home in Cumberland County, Nova Scotia in an intimate performance at The Oxford Capitol Theatre, where she is set to perform a homecoming show this November 23rd.
"I'm someone who is sensitive to my environment and the people I spend time with. 'I choose the rooms that I live in with care' was a great line in Cohen's song that I related to immediately."
"And 'tonight will be fine, will be fine, will be fine, for awhile…' is the bitter-sweet reminder that nothing lasts forever."
At her Canadian tour dates, Martin partners with The Centre for Addiction and Mental Health to promote the work of Canada's largest mental health and addiction teaching hospital.
"I lost a brother to an overdose in 2013, and I wish I had more understanding and knowledge to support him when he was alive," shares Martin. "Improved education, access to treatment, individual and family support… Every ounce of me knows that these things save lives.
"My role as a change agent is to share stories, which have healing power. When we can talk about the tough stuff, we help eliminate stigma and shame surrounding mental illness and addiction, and people are more likely to ask for help."
Watch "Tonight Will Be Fine" here
https://www.youtube.com/watch?v=7OgUKjEj_Mg
Christina Martin On Tour
November 15 @ Midtown Stage, Dryden ON
November 16 @ House Concert, Red Lake ON
November 19 @ Hugh's Room, Toronto ON w/ Crissi Cochrane and Mary Stewart
November 20 @ House Concert, Montreal QC
November 22 @ Tipsy Muse, Fredericton NB
November 23 @ Oxford Capital Theatre, Oxford NS
November 29 @ The Carleton, Halifax NS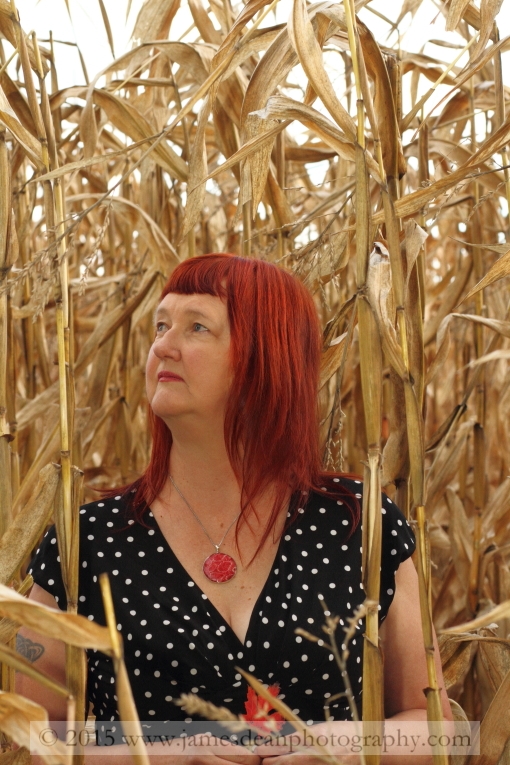 The always inventive booking crew at Hugh's Room Live have a triple bill for us this week. It's anchored by BC's Hall of Fame Pioneer Artist Linda McRae, a storyteller with a touring career spanning three decades. Her unforgettable melodies and thought-provoking lyrics, imbued with compassion, love and wonder, make a mark on the heart. McRae's musicianship on banjo, guitar and accordion distinguish her as one of the true, soulful pioneers of honest roots music. She is also an experienced and empathetic teacher presenting her Express Yourself Writing Workshops in partnership with festivals, youth and adult correctional facilities and recovery facilities.
It's been said the Linda McRae sound is'like it's a bottle of wine that has been hidden in a cool damp cellar for 75 years and only recently was uncorked.'
Barry James Payne (String Bone)is Americana to the bone, Canadiana in the heart & soul
Sit back, buckle up and ride along with String Bone down winding highways, around sharp turns, on great escapes and daring rescues with searching songs in pursuit of home for an unbound heart. String Bone brings Payne's true-life narratives close to the ear with tender arrangements supporting his gruff sincerity, well worn by the rumble of the road. In concert, String Bone intertwines with bass, guitar, pedal steel and fiddle accompaniment in a variety of duo and trio combinations, or offers a richly bare solo performance exposing the songs at their core essentials. Payne shares struggles with relationships, and wrestles in the aftermath of lost wishes and broken dreams with an eye towards the next adventure.
Latest album "Love & Highways" has a stellar collection of guest vocalists including Sarah Jane Scouten, Mae Moore and longtime String Bone collaborator Ginger St. James, who also co-wrote 'Where Do You Go'.~ Violinist Lindsay Schindler also contributes to trio harmonies on a soaring cover of Neil Young's "Birds" with Trent Severn collaborators Dayna Manning and Emm Gryner. Roman Tome (New Country Rehab) contributes background vocals to "Somber Eyes", as well as percussion on five of the album's tracks.
"Settle in for the ride – it's gonna get moody." With that playful warning, singer/songwriter Deni Gauthier introduces his ambitious new collection of songs and stories, Passenger. Deni has been creating music professionally for quite some time. It's of the feel-good type, rootsy music from the heart of an extraordinary songwriter.
Self-produced in Gauthier's St. Thomas, Ontario Studio, Passenger is a concept album that weaves Deni's musings on life, love, and relationships together with stories about characters dealing with change, both positive and negative."You live and die a passenger," Deni explains. "But you can live such a cool and meaningful life. That's what this record is about."
Deni is known for his lush, understated songwriting and singing style. He makes effective use of his looping station, as well as ambient guitar noises that add texture to his melodies. Passenger is an ode to beauty and restraint, with insightful lyrics drawn from real experience.
"I wrote these songs with an old campfire guitar, walking up and down the street watching my kids last summer," he says. "Lyrically, they're definitely the strongest songs I've written."
Deni's previous full-length CDs include Quiet Town (2014), i (am) hope (2012), and Man About Town (2011). His songs have been played frequently on CBC Radio 1, and singles including Into the West and All I Really Want have reached top-10 status on radio stations across Canada. The mini-fest breaks out Nov.18, Music 8.30 pm, Hugh's Room Live.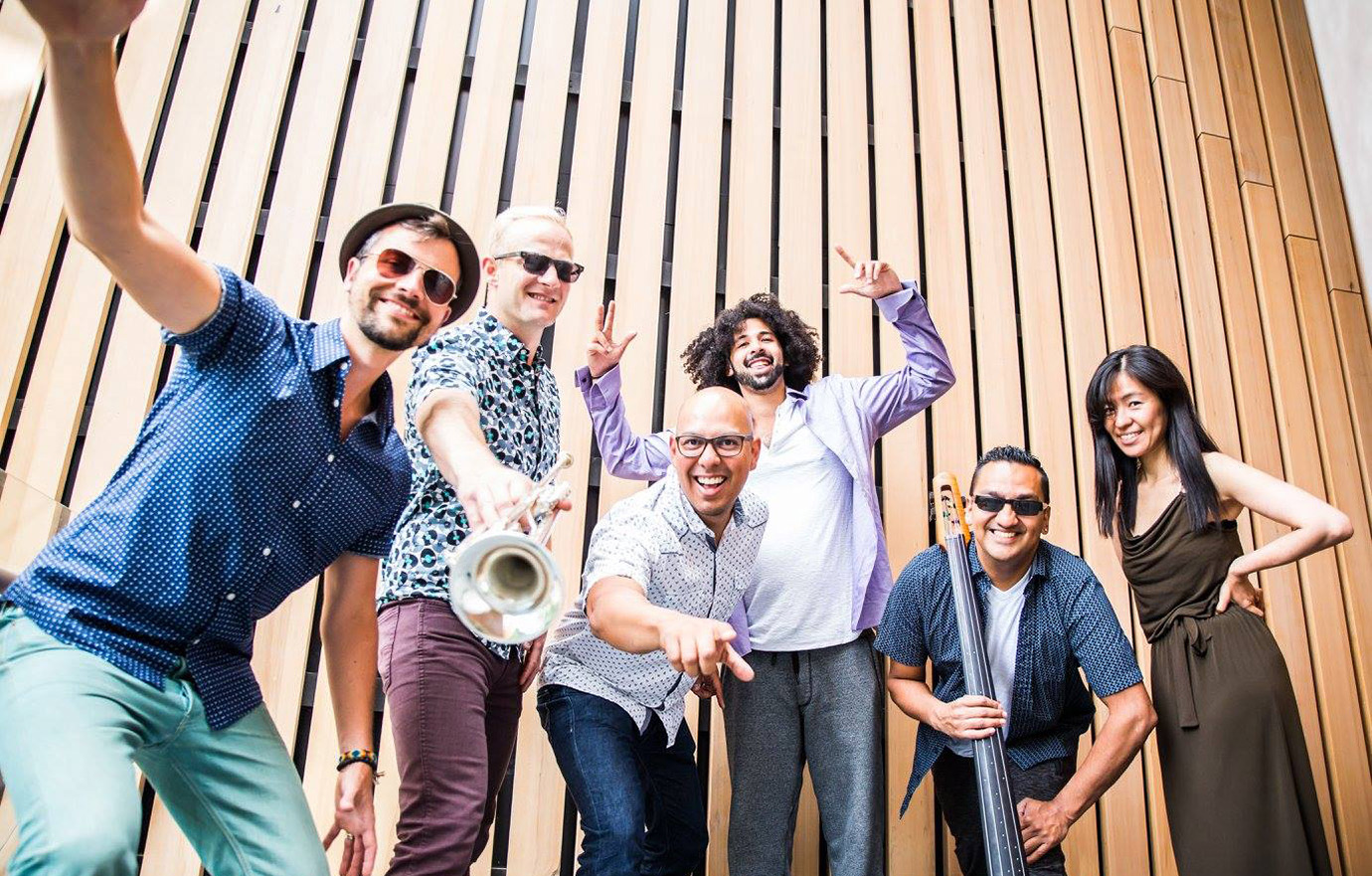 Break out the guns and guitars. Canadian hard-hitting World/Latin party band Mazacote are switching gears, singing an impassioned tune of resistance and perseverance in today's new single, "Pueblo".
The track is off Patria— the band's third album, available now — via Justin Time / Nettwerk. Known for richly tropical and brass-soaked beats, bandleader David Lopez and the rest of Mazacote — Niho Takase, Chris Couto, Malcolm Aiken, Robin Layne and Frankie Hidalgolook to the sounds of Colombia, Mozambique, and Nicaragua for foundational inspiration as they weave driving rhythms and heavy grooves through their socially conscious messages.
"In the first years of my family's life in Canada, the longing for that life I used to know was very strong," Lopez shares of his heart's pull to his homeland and the sentiment reflected throughout Patria. "At the end of my first trip back to Nicaragua, it was hard to leave and return to Canada. Years have gone by, and although I don't feel that way anymore, I wanted to capture that all-too-common longing and nostalgia many immigrants feel," he continues. "It's possible the memories may be tainted by hardship and suffering, but deep down that longing never goes away."
While Patria's first single "Levanta la Copa" landed lighter on its feet, intending to capture the joy of a carefree night dancing with friends — or as Lopez says, "this rumba is good to forget all the bad things in life"
"The music came first for this song," says Lopez of "Pueblo." "And, for some time, I sat on it waiting to decide what to do with it. Soon enough, it was as if the lyrics wrote themselves," Lopez reflects, noting disaster striking in Nicaragua in April of 2018. "Watching the disputes and violence between the government and the people of Nicaragua, I could only question why there is little respect for human life.
"In the opening verse, I sing about how political issues remain and are incomprehensible for me. The line says, 'I know I may not understand, but how is it possible that human treat another human that way. There is a sense of sorrow and anger — and maybe a little hopefulness — in the song through its stripped-down arrangements."
The technical construction of "Pueblo" is minimal by design, Lopez explains. "I wanted to write a classic, romantic cha cha as a way to vary the pace of our high energy sets. The song showcases one guitar, one trumpet, and almost no vocal harmonies; this allows the listener to hear the emotion in each instrument.
"One line says, 'you will see how the people will persevere through the injustice'… Governments come and go but it's the heart of the people who survive that defines a nation.
"In the chorus, I decided to reference a line from a revolutionary song written by Silvio Rodriguez during the early 80's setting the scene of a revolt by the Sandinista government — 'se partio en Nicaragua, otro hierro caliente' (hot iron has been struck in Nicaragua once again) — which refers to what the Sandinistas thought was an electric time in the country, setting a spark to stand up against an oppressor. In the second part of the chorus I sing 'hoy el pueblo dice no' (today the people say no) to counteract the violence from the past.
"There is a contradiction in both lines — one in support of a romantic revolution, and the other describing the state of a tired and fed up nation saying enough is enough."
Check 'Pueblo' here https://www.youtube.com/watch?v=IsU4jFiCTxQ
Mazacote On Tour
November 23 @ Salsa Duello, Vancouver BC
December 31 @ Penticton Lakeside Resort, Penticton BC
April 4 - 6 @ Townsite Jazz Festival, Powell River BC
Up and comer Ben Rogersis out on the road hustling his newbie album Wildfire to arenas across Canada and soft seat theatres in the US as he sets out on the road to support City and Colour and Jacob Banks.
Rogers has shared the powerful new video for "A Changed Man" from Wildfire. "I knew by creating a cinematic retelling of this story I was running the risk of cheapening the narrative but as soon as I started talking ideas over with director Stefan Berrill I knew I was in good hands and that it was going to work," says Rogers. "Working with him and his crew was a continuation of the synergistic experience making the record. It just clicked. We shot it over three days in a few different locations.
"When I showed up to the studio for the first day of the shoot the scale of it hit me. It was crazy to see upwards of 20-30 cast and crew members working tirelessly. So in that way, it's not so much a music video as it is a short film." Rogers continues, "I think the toughest part was finding the right actress to play the lead. My wife suggested Eva Bourne and I was blown away by how she brought the character to life and instilled the character with power and vulnerability."
Wildfire sees Rogers drifting away from it the sounds of his first two acclaimed solo albums, 2015's The Bloodred Yonder and 2013's Lost Stories: Volume One. The sound – still rooted in folk and Americana, now with an earnest new attitude permeating throughout – is a raw, hazy, rock-inspired swagger that channels the likes of possessed masterminds from Nick Cave to Otis Redding to Marc Bolan of T.Rex. Put simply, it is enveloping, and the enthusiasm is palpable.
Green explains what initially drew him to the project: "I recognized something really special about this collection of songs – this vulnerability from Ben was really moving to me. I think it was a brilliant experience for all of us and resulted in a really beautiful record. Not only do I believe in it and think it's fantastic, but it also did something for me; it really opened a whole new chapter of my creative life."
Rogers echoes the sentiment. "I can tell Dallas cares about this project as much as I do. He is just so devoted to the process. He really challenged us, but with a generosity of spirit that you just don't encounter that often. It was the best experience I've ever had on a creative level."
Rounding out the recording experience were co-producer Karl Bareham (City and Colour, Alexisonfire), mixer Jacquire King (Kings of Leon, City and Colour, Tom Waits), and Rogers' longtime band: Matt Kelly (City and Colour) on pedal steel and keys, Erik Nielsen (Dralms, Rich Hope) on bass, John Sponarski (Aaron Pritchett) on lead guitar, and Leon Power (Frazey Ford) at the kit.
Ben Rogers On Tour
Nov 15 - Regina, SK @ Brandt Centre
Nov 16 - Winnipeg, MB @ MTS Centre
Nov 19 - Sudbury, ON @ Sudbury Arena
Nov 22 - Toronto, ON @ Scotiabank Arena
Nov 25 - Ottawa, ON @ Canadian Tire Centre
Nov 26 - Kingston, ON @ Leon's Centre
Nov 29 - Halifax, NS @ Scotiabank Centre
BITS'N'PIECES…..-- Jerry Leger's hotly anticipated new album Time Out For Tomorrow, has arrived on digital, vinyl and CD via Latent Recordings. The Toronto native will play a hometown launch show at Lee's Palace on Nov. 28, along with shows in Hamilton and Montreal (see full dates below). ….Time Out For Tomorrow, Leger's third collaboration with producer Michael Timmins of Cowboy Junkies, continues his run of consistently high output and displays the finely honed artistic vision that has been evident since 2005 when, at age 19, he released the first of nine studio albums. It's added up to a body of work that was recently celebrated with the European-only compilation Too Broke To Die, aimed at Leger's growing fan base in Britain and the EU……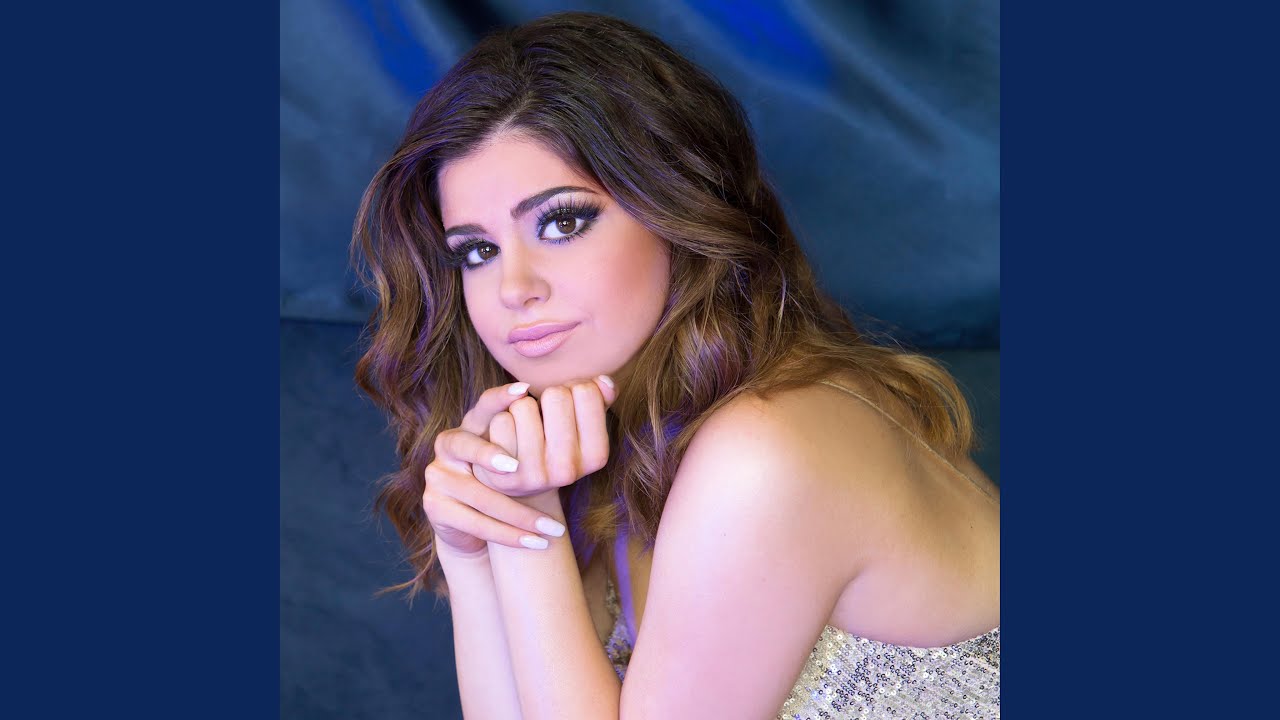 Jerry Leger on Tour
SUN Nov 17: The Second Wedge Brewing Co., Uxbridge, ON
THURS Nov 28: Lee's Palace, Toronto, ON w/ Matthew Barber & Lindy Vopnfjörð
FRI Nov 29: Mills Hardware, Hamilton, ON w/ Lindy Vopnfjörð
SAT Nov 30: Quai des Brumes, Montreal, QC w/ Li'l Andy
Long Winter, Toronto's annual all-ages, pay-what-you-can inter-arts series returns for its eighth year. This season's festivities will kick off November 22nd at Tranzac, featuring musical performances by DJ/ Producer Raf Reza, 'soft, pink, punk' act Pretty Matty, ZOE, R&B artist R.Flex, Roach, Scorpio Rising, Quezal, Aaron Dolman and more. As is tradition for the seasonal specific event, Long Winter will transform the Tranzac into an immersive, collaborative environment featuring the Memory Palace Project by Toronto-based installation artist Victoria Wang, an interactive Nintendo tarot reading by Trevor Dunseith, live drawing by sonny bean, a dance piece by Dequan Clarke, and a drag performance by Deus Sex Machina.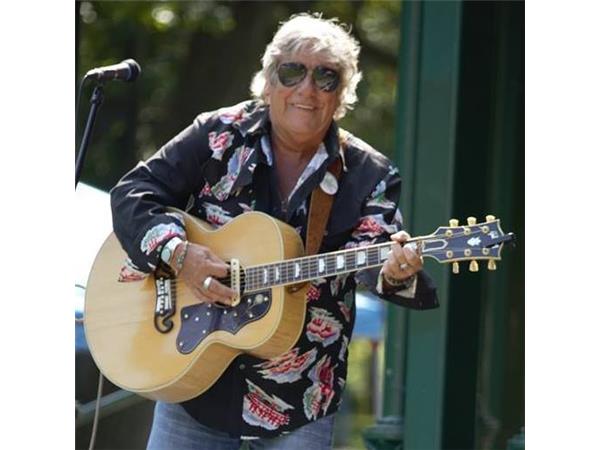 In addition to the Toronto season launch, for the first time, Long Winter will present a free showcase at M for Montreal in partnership with the City of Toronto to collaborate with Montreal arts and event participants featuring performances by Sydanie, Tremayne, Charlie Noiir and Maky Lavender. The co-showcase follows Long Winter's first-ever international bi-city collaboration with co-presenters Collectif MU at La Station-Gare des Mines in Paris, France……..
It's that time of year again when the good, the bad and the awful of indie music descend on the T.Dot to make their mark on Indie Week 2019. Here's the lineup for Cashbox Canada Caravan Showcases. Thurs Nov 14  B-Side Lounge (669 College St) Doors: 5:00pm On Stage: pop vocalist Ventresca, Countrygentleman Don Graham, folkster Barry Stagg….Fri.Nov.15 The Hideout College St. On Stage:8:00 Dakota Mill, 8:45 Bara Jonson and Free, 9:30 Marshall Potts Band, 10:15  The Royal Flash, 11:00  Tribe Royal, 11:50  Emily Mac.
Support live music. Free Your Soul.