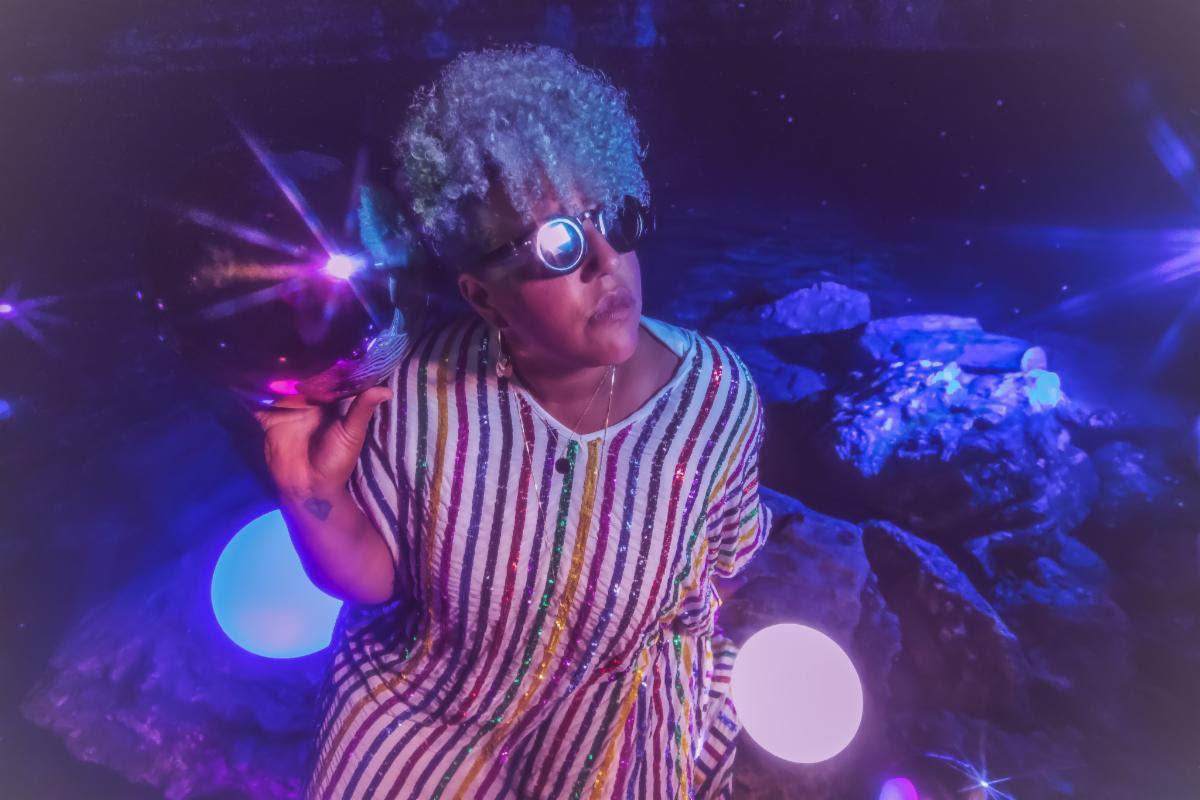 Fri Mar 19, 2021
This week we salute ICNA Relief Food Bank 6120 Montevideo Rd. Unit #4
Mississauga, Tel: 905-858-1067
Email: mississaugafb@icnareliefcanada.ca
Because of COVID, please contact before going.
Support your local food bank. The need is real.
Stepping in with action from Alabama Shakes drivin' wheel Brittany Howard. The high flying singer/guitarist shares a cover of Jackie Wilson's "(Your Love Keeps Lifting Me) Higher and Higher" available on Amazon Music as part of the service's programming for Women's History Month.
Listen to Brittany Howard's "(Your Love Keeps Lifting Me) Higher and Higher"
amzn.to/BrittanyHoward
"I first heard Higher and Higher in Ghostbusters II, became a huge fan of the song and of course of Jackie Wilson's version. My solo band started playing the song on tour and it became one of those special moments of the show where you could feel the entire room locked in and the energy reaching the next level. I chose to release this song because it reminds me of those special nights with my band and for its message that through love we can be lifted up higher and higher."
Howard has been nominated for seven Grammy awards as a solo artist, and has won four Grammys and received 9 nominations with her group Alabama Shakes. Their 2015 sophomore album Sound & Color debuted at #1 on the Billboard 200 chart, and the band went on to perform on multiple late night shows. Howard was named the 2015 recipient of Billboard's Women in Music "Powerhouse" Award.
Howard released her debut solo album Jaime in 2019 to wide acclaim. She was subsequently nominated for "Best Rock Performance", "Best Rock Song", "Best Alternative Music Album", "Best R&B Performance", and "Best American Roots Performance" at the 2020 Grammy Awards.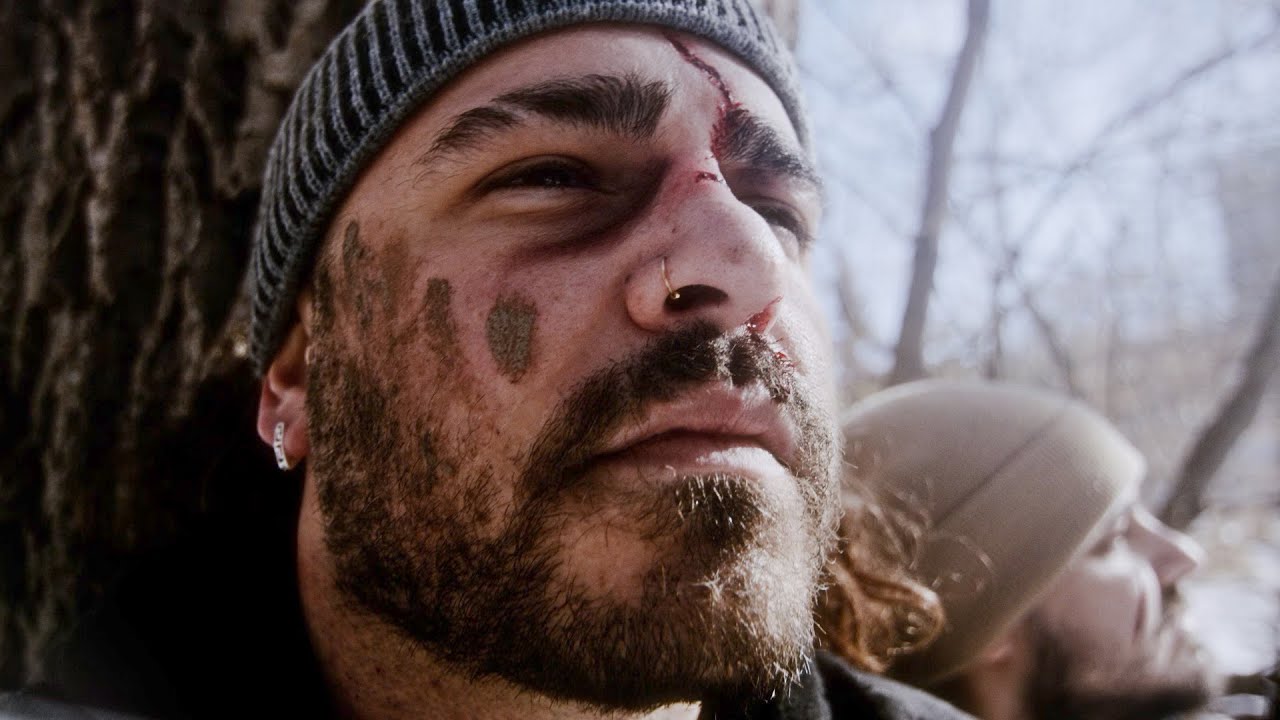 So sweet to see a Parental Advisory warning on a song again. Puts me in a Nineties state of mind. Almost as if 'WAP' was never released. Emerging outa the Pape-Cosburn hood in Toronto comes the urgent voice of hip hop artist SonnySaidSo. He has dropped the raw and streetwise new single and music video "Immigrant Vision" from his debut album, "72 Gamble." A first-generation immigrant from humble beginnings, "SonnySaidSo" was determined to stick to his roots. The artist's raspy voice and unapologetic lyrics strike clarity at how an immigrant's journey can unfold. "Immigrant Vision" reflects on the artists own adversities & struggles, starting with nothing and building a life in an unfamiliar country. And he doesn't hold back on the pain or the cussing.
"Immigrant Vision" brings this young immigrant artist's story full circle and it's not always pretty. The album is a nod to 72 Gamble Avenue where it all began for the performer. The song has become an unofficial anthem for SonnySaidSo's followers, many having gone through similar experiences. Not to go unnoticed, the beautiful melody with a hopeful tone that weaves through the tracks The on the rise hip hop artist takes his craft seriously, working with Grammy award winning engineer Evan "Q" Stewart, best known for his contributions to OVO and in the T16 Studios in Scarborough, working with sound engineer Juda.t16.
The "Immigrant Vision" video pulls no punches with the hip hop artist standing firm behind the visual. This is a strong debut that marks the appearance of a new voice with meaningful thigs to say.
Watch 'Immigrant Vision'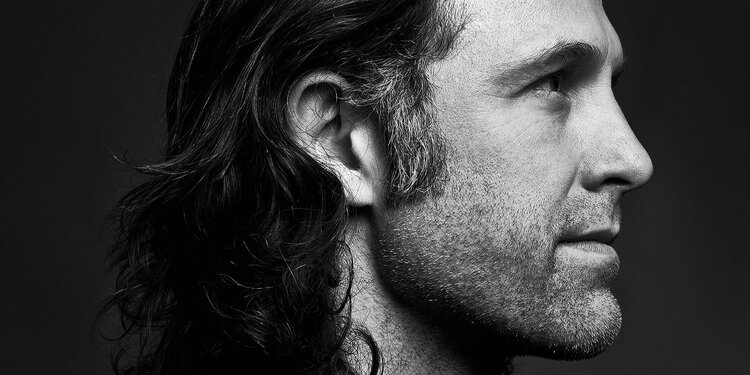 The ubiquitous Jason Collett has worn many hats over a story-filled career now spanning twenty years. He sprang from the close-knit movement-defining Toronto collective Broken Social Scene, earning success in his own right as an indie rock troubadour with a warm and poetic tone. Collett's career-spanning Best Of album is out March 19 on his lifelong label Arts & Crafts. The thirteen song collection crystalizes moments from an ever-changing era, fusing vital threads that connect us to our musical family.
Best Of is spearheaded by the singer-songwriter's first new recording since 2016's Song And Dance Man. "Crab Walking Home In The Rain" was arranged and produced by indie folk artist Andy Shauf, marking his first production for another artist. Shauf's signature touch – chiming guitars, sprinkled with piano, interjections from the clarinet section – lift Collett's lyrical slights-of-hand in a seamless stroke of inverted melancholy. "Crab Walking" is less a lament for times disappeared than it is a unifying call for the present. "Old haunts and landmarks that once were and are no longer. Conjuring good memories of good times," Collett reminds.
Shauf shares, "I've been a fan of Jason Collett for a long time so when he asked me to work on a song of his, I was really excited. I've never really felt that I had the right personality to be a producer - guiding the session and making people feel at ease - so when Jason explained that his idea was for me to produce the instrumental on my own for him to sing on, I was even more excited. Recording and arranging are definitely my favourite parts of the process, so to get to do just that to an already great song was awesome. I've always seen Jason as a bit of a crooner for some reason, so I tried to take the song a bit further in that direction."
Collett appears every few years with a new songbook of sharp-witted musical commentary, each with a unique sonic tint. His music continues the tradition of enduring artists like Nick Lowe, Neil Young, Kris Kristofferson, and Tom Petty, a treasured scribe of our place and our time. A member of the Arts & Crafts label from start to present, Jason Collett's Best Of is a document of a true artist, endemic to our creative community.Fave tracks 'round here include 'Bitter Beauty', 'I'll Bring The Sun', 'Charlyn, Angel of Kensington' and 'Through The Night These Days.'
Watch 'Crab Walking Home In The Rain'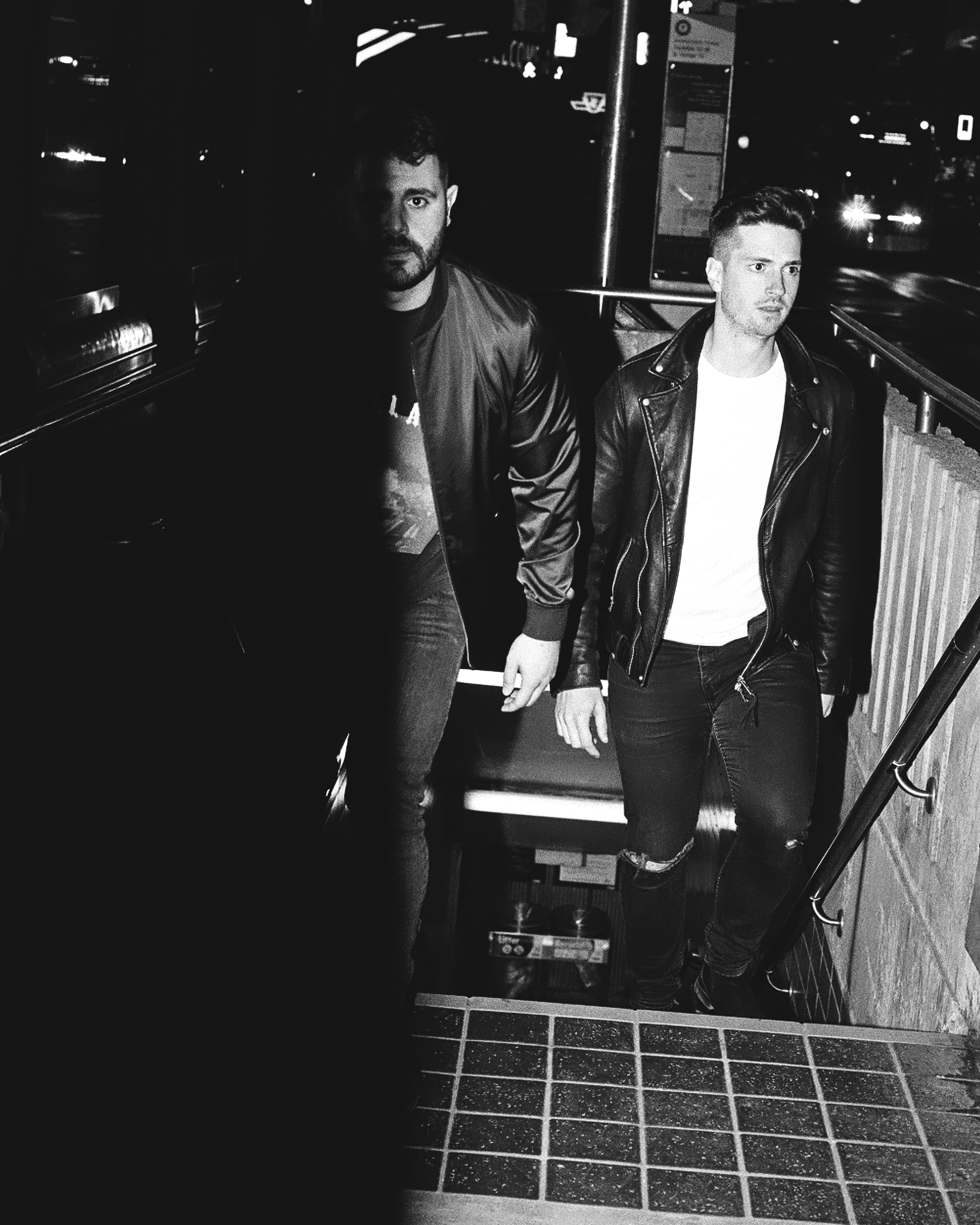 The quietly building and JUNO nominated alternative blues rock duo, The Blue Stones drop their sophomore album, Hidden Gems, on March 19 via Entertainment One. The Blue Stones are Tarek Jafar – vocals, guitar and Justin Tessier – percussion, backing vocals and in their music you can hear both White Stripes and Black Pumas.
Hidden Gems sees The Blue Stones tap into a different side of their musical talents. They explore new sounds even incorporating an almost hip-hop inspired vibe on some tracks. Careless and Make This Easy are two tracks that showcase this best, rife with instrumental and vocal changeups which add variety and a freshness to the album as a whole. Previously released tracks like Shakin' Off The Rust and Let It Ride are more on the rock side – staying true to that original sound fans heard on their debut project Black Holes. Favourite track is a tie between Grim and Make This Easy. The last full minute of Grim is an insane instrumental breakdown of guitar and drums and pays tribute to their original blues-rock sound – while Make This Easy has slowed down instrumentals and a focus on the vocals, bringing the listener in on a more personal level.
Watch 'Grim'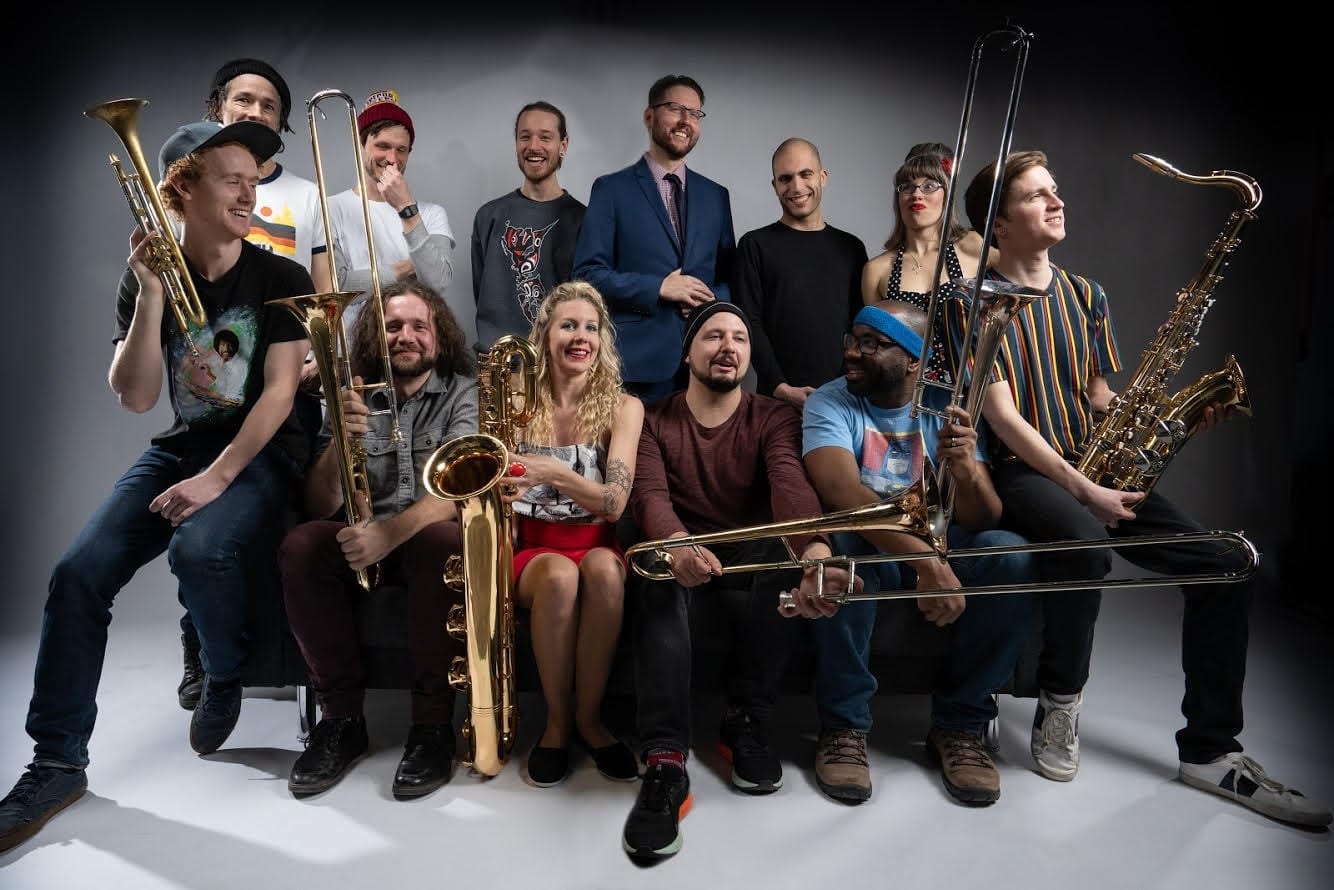 Another high steppin; and breezy single, this time from My Son The Hurricane. The 12-piece multi-horn, multi-drummer, multi-singer band spins some funk around this tale of a young female spy, code-named the "Mississippi '88".
They're known as one of Canada's premier live acts, selling out shows all over the world. With the current pandemic, all this is in the bucket but "Mississippi '88" is here to tide us over and have us looking forward to a time when they can take over stages again and we can damn well dance to it.
Coming outa the Niagara region, the perennial festival closers and dance floor inciters mix New Orleans style grooves with funk, jazz and hip hop, to floor filling effect.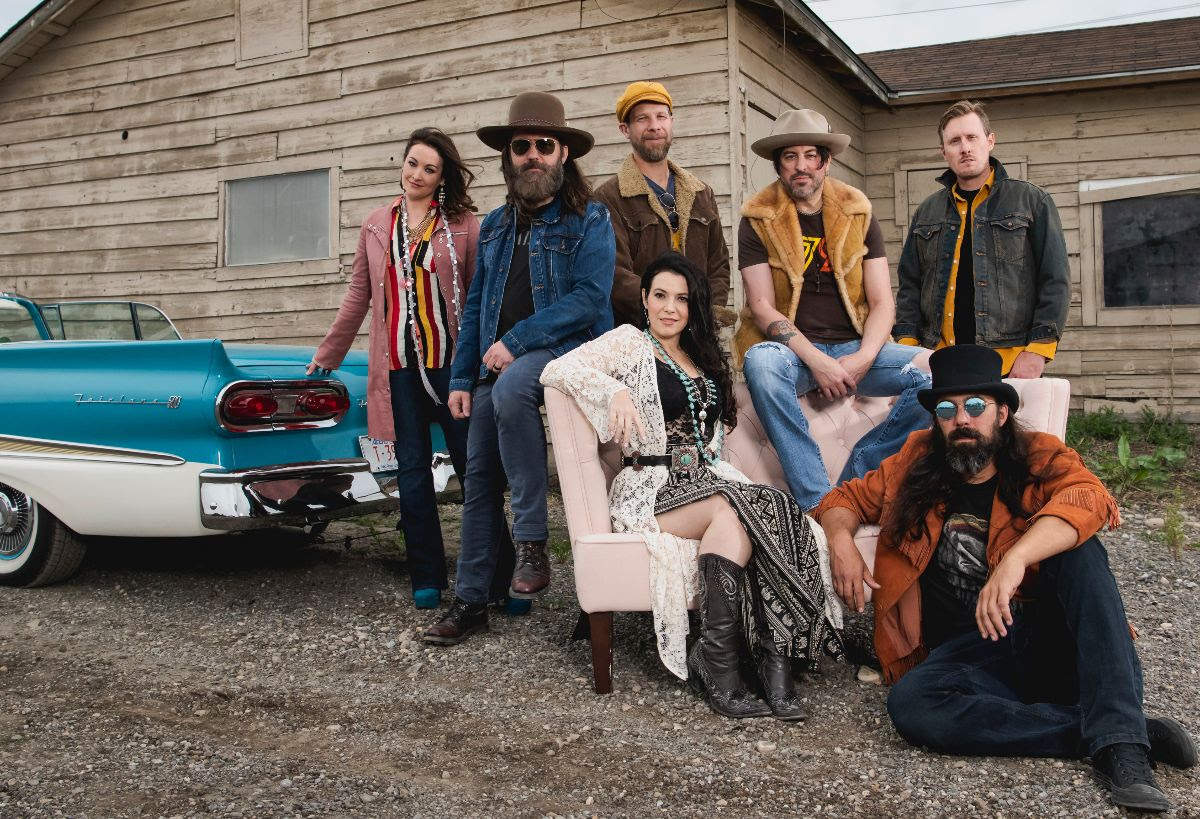 Here's another unit that's more road family than band. Calgary's The Hello Darlins' full-length debut album Go By Feel is officially set to arrive June 11, 2021, so they're teasing with the single "Prayer For A Sparrow," out now on all digital platforms. Watch them wow you with close order harmonies.
A gorgeous ballad sung by Darlins' co-founder Candace Lacina, the song follows on the heels of the band's previous acclaimed singles "Aberdeen (ft. Joey Landreth)," "Catch That Train" and "Still Waters (ft. Matt Andersen)," which together have racked up over 350,000 Spotify streams to date.
When asked to describe "Prayer For A Sparrow," Lacina says, "I believe humanity is becoming more understanding and compassionate. We're experiencing a new beginning, and a renewed hope. Dolly Parton is an inspiration to me, and was for the creation of this song. The sparrow is the ultimate sign of a changing season and it feels like a good time for change."
The concept of The Hello Darlins first took shape back in 2016 when Calgary-based Candace Lacina and keyboardist Mike Little (also known as MFL), crossed paths again after first meeting at a recording studio six years earlier. Upon reconnecting, they soon found themselves making music together in between their work with other artists, an impressive list that ranges from Shania Twain to Charlie Major, The Road Hammers to George Canyon as well as the late B.B. King.
Through The Hello Darlins, Lacina and Little, along with a powerhouse supporting cast anchored by Winnipeg-based guitarist/producer Murray Pulver combine all of their skills and influences to forge a hybrid of roots, country, gospel and blues.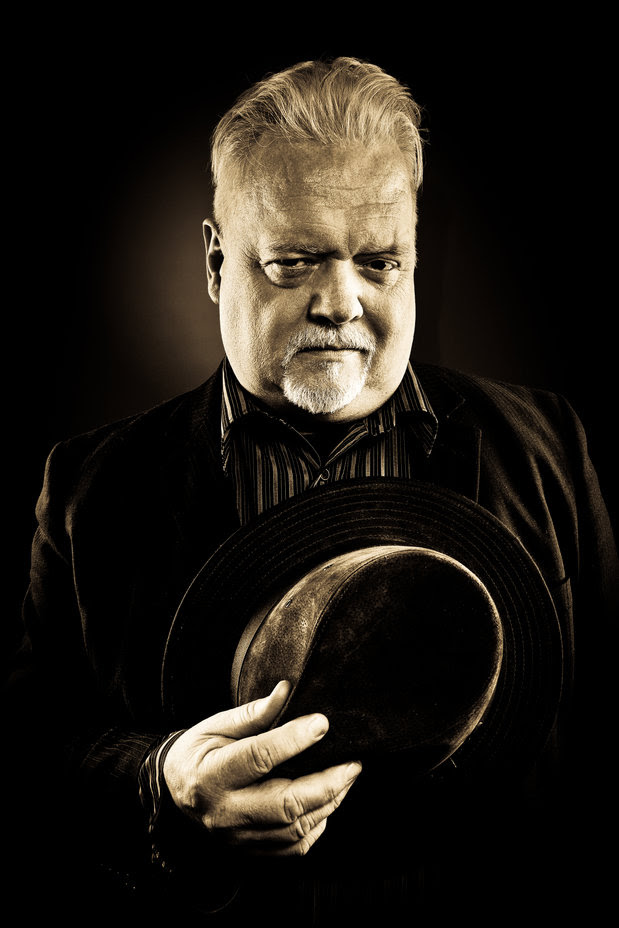 It all adds up to what could be called a rootsier version of Broken Social Scene, with The Hello Darlins determined to add "North" to the Americana genre. Although the singles have so far offered a tantalizing glimpse of their musical vision, all will be revealed when Go By Feel steps out come Spring.
Multi-award-winning producer/musician Alec Fraser Jr has, at long last, released his first solo recording, On The Wings of the Wind, says here. Sounds like he's been teasing on it awhile. As a bassist he has toured internationally and worked with world-class artists like Jeff Healey and Bo Diddley, As a producer and bassist, his work has garnered 23 awards to date including three Juno winning records, two WC Handy awards, and multiple Maple Blues awards for bass playing and production.
Though primarily known as a blues musician, Fraser's new release showcases his canny lyrics and vocal ability, in addition to stellar bass playing, fans of folk, singer/songwriter, and roots music will enjoy On The Wings of the Wind, a record with depth and brave musical directions. Fourteen years ago Alec started developing the Circus Bass, an upright bass with seven drum sounds attached, played with his hands and a brush. Tracks 5, 6, and 11 are demonstrations of this invention.
"This first solo release is a result of the global pandemic and having the time to write my own songs with the influences I've had from both sides of the Atlantic Ocean. It's also exciting for me to have musicians I've recorded play on my record".
Still obviously a huge music fan, the originals on the album make a point of letting you in on their influences without getting all maudlin about it. Faves 'round here include 'Let Me Be Your Break In The Clouds', 'All In A Day', 'Terlingua Night', 'Flying In Dreams' and the title track.
For more info, check alecfraserjr.com
Support the music. Wherever you find it. Suppoert your local food bank.