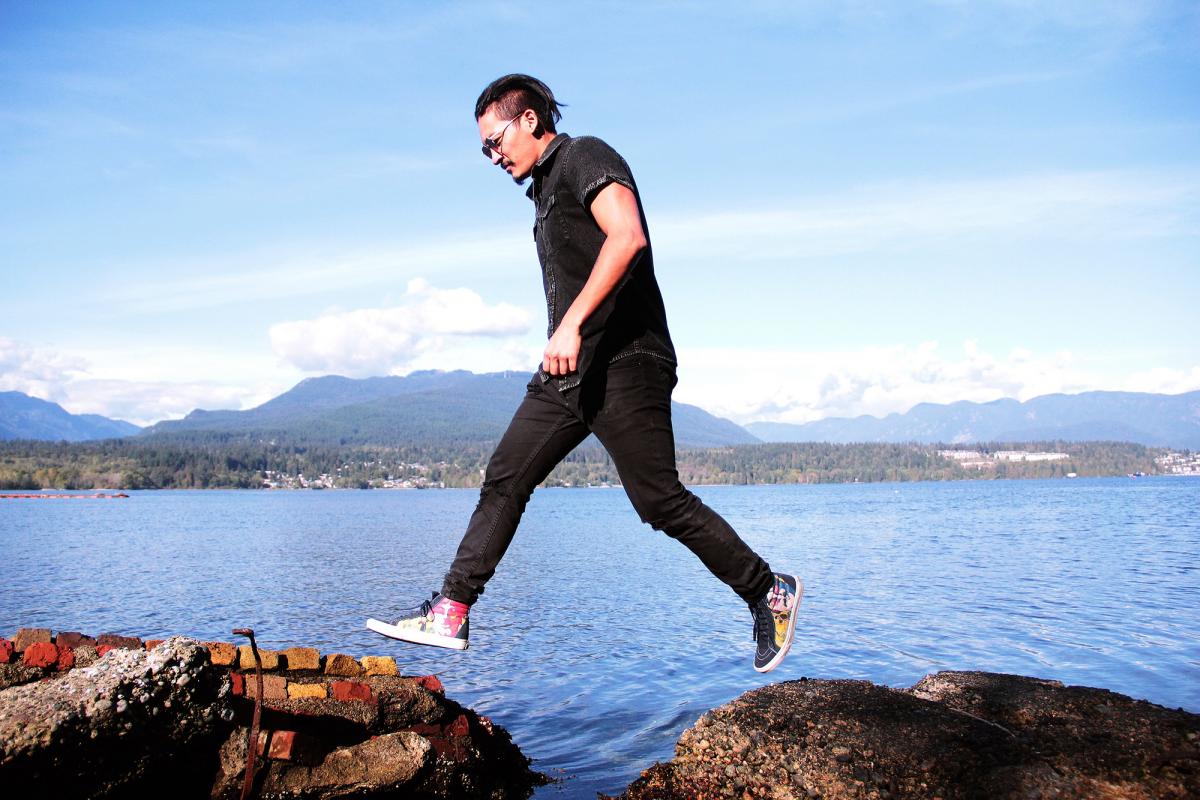 Fri Feb 15, 2019
Vancouver-based roots musician Buckman Coe has a lot on his plate in 2019. He just released 'Endlessly', the 3rd single from his soon to be released new album Gathering Storm (out February 22nd), and he'll be playing an official artist showcase at Folk Alliance International in Montreal on Feb 13th, before kicking off an Album Release Tour throughout BC and Alberta on March 1st. See below for full tour schedule.
Buckman Coe delves deep into some retro psych soul on his latest single 'Endlessly' with a feature from Portland-based songstress Lynx. Exploring the connection between souls over various lifetimes or pathways, it's like a sonic and poetic version of the movies Cloud Atlas or Mr. Nobody.
"This song started with the extremely catchy "oooh" section in the chorus and a few delirious late nights jamming after reminiscing and rewatching some of my favourite mind-melting movies about identity, and soul connections over lifetimes," says Buckman Coe.
'Endlessly' follows the release of Buckman Coe's 2 previous singles from his 6th full-length album Gathering Storm. Both singles were released late last year - the 1st single and title track, 'Gathering Storm' was released on September 28th and the 2nd single 'Be Free' launched on November 30th.
Gathering Storm will be available on Spotify, Apple Music/iTunes and other digital retailers and streaming services on February 22nd. For more information and the most up to date tour listings, please visit: buckmancoe.com
February 22 - Berkley, CA - The Back Room
March 1 - Galiano Island, BC - South End Hall*
March 2 - Salt Spring Island, BC - Beaver Point Hall*
March 7 - Victoria, BC - Upstairs Cabaret*
March 8 - Denman Island, BC - Community Hall*
March 9 - Tofino, BC - Legion*
March 14 - Duncan, BC - Duncan Showroom*
March 15 - Nanaimo, BC - The Queen's*
March 16 - Powell River, BC - McKinney's*
March 21 - Nelson, BC - Spiritbar*
March 22 - Calgary, AB - TBA*
March 23 - Edmonton, AB - Almanac*
March 28 - Chilliwack, BC - Tractor Grease*
March 29 - Squamish, BC - Knottyburl**
March 30 - Vancouver, BC - Rickshaw**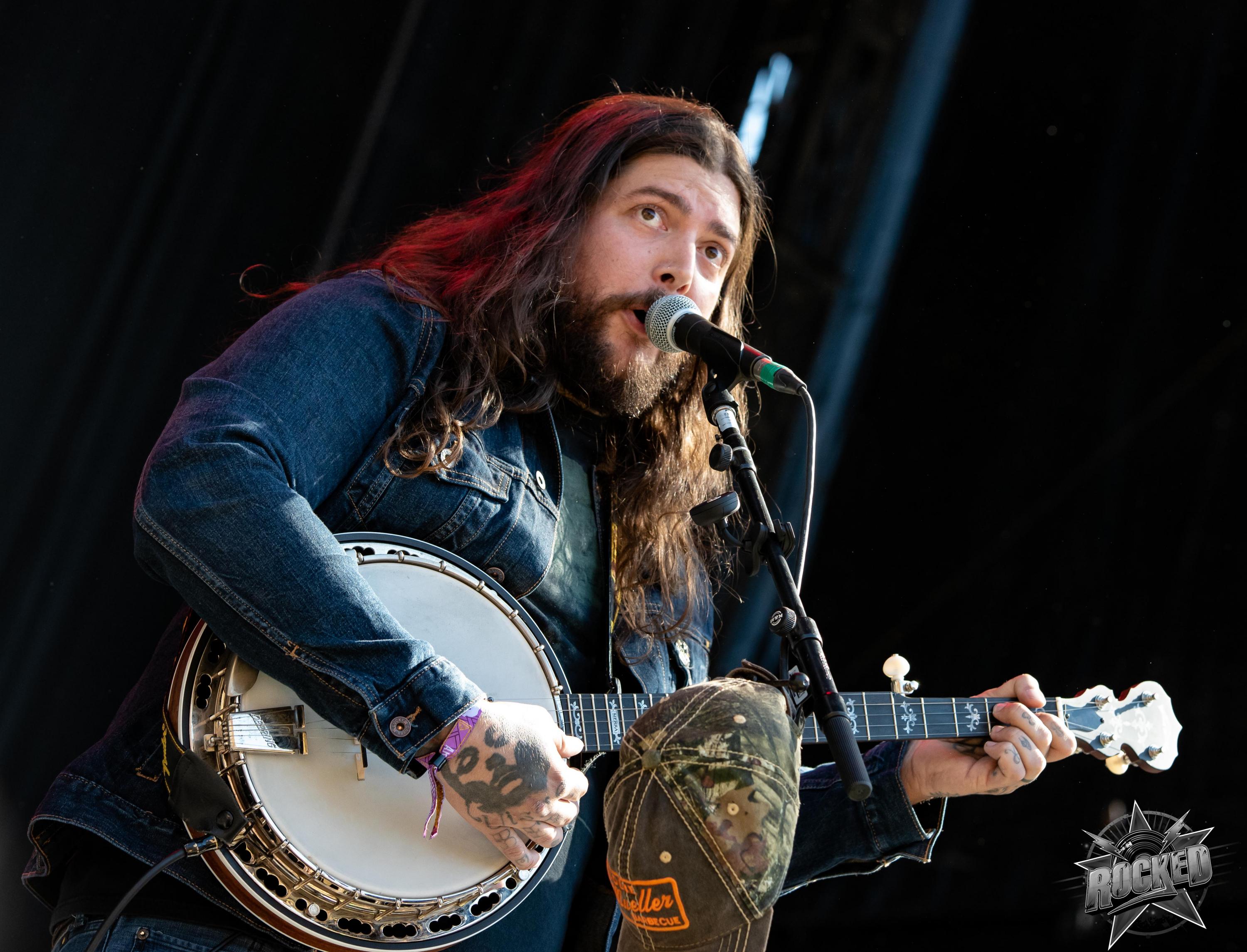 Prolific folk/metal artist Amigo the Devil will be performing live in Toronto, ON on Monday, February 18th! A key figure in the U.S. 'murder folk' scene that also includes contemporaries such as The Devil Makes Three and The Dead South, the music of singer-songwriter Amigo the Devil is a unique blend of folk that also incorporates elements of Southern Gothic, Country and Bluegrass. Initially influenced by the likes of Tom Waits, Nick Cave and Godspeed! You Black Emperor, the artist born as Danny Kiranos has a recognized sound that carries traces of artists such as Americana string band Old Crow Medicine Show and singer-songwriters William Elliott Whitmore and David Eugene Edwards of 16 Horsepower, allied with direct, often morbid lyrics shot through with a dark sense of humor.
Following a number of well received single and EP releases, the debut album by Amigo the Devil, entitled Everything Is Fine, is out now and was produced by Ross Robinson, renowned for his work with major league hard rock/metal acts such as Korn, Slipknot, At The Drive In, and Glassjaw. But here, Robinson brings a warmth and presence to a musically varied set of songs that reveal more with each play. The album also features drummer Brad Wilk (Rage Against the Machine, Audioslave, Prophets of Rage) sitting in on the entire recording session. The album was recorded at Valentine Studios, a time capsule untouched since the 70's with all the original gear and atmosphere. Everything was recorded, mixed and mastered to tape to capture an absolute and pure brutal honesty.
This winter Amigo the Devil will embark on a national tour in support of his new record! Despite being armed with only his vocals and a banjo/acoustic guitar, the live show is worlds away from what people expect of a folk show. Continuing his fall tour with folksy horror band opener Harley Poe, Amigo the Devil says "We had such a great time with Harley Poe on the first round of dates that it only made sense to keep the party going for the cities we couldn't get to. As Mr. Singletary once so elegantly asked, "Too much fun, whats that mean?""
You can listen to Amigo the Devil's new album Everything is Fine here:
Show Details:
Monday, February 18th, 2019
6:00 PM
Rebel
11 Polson St, Toronto, ON M5A 1A4, Canada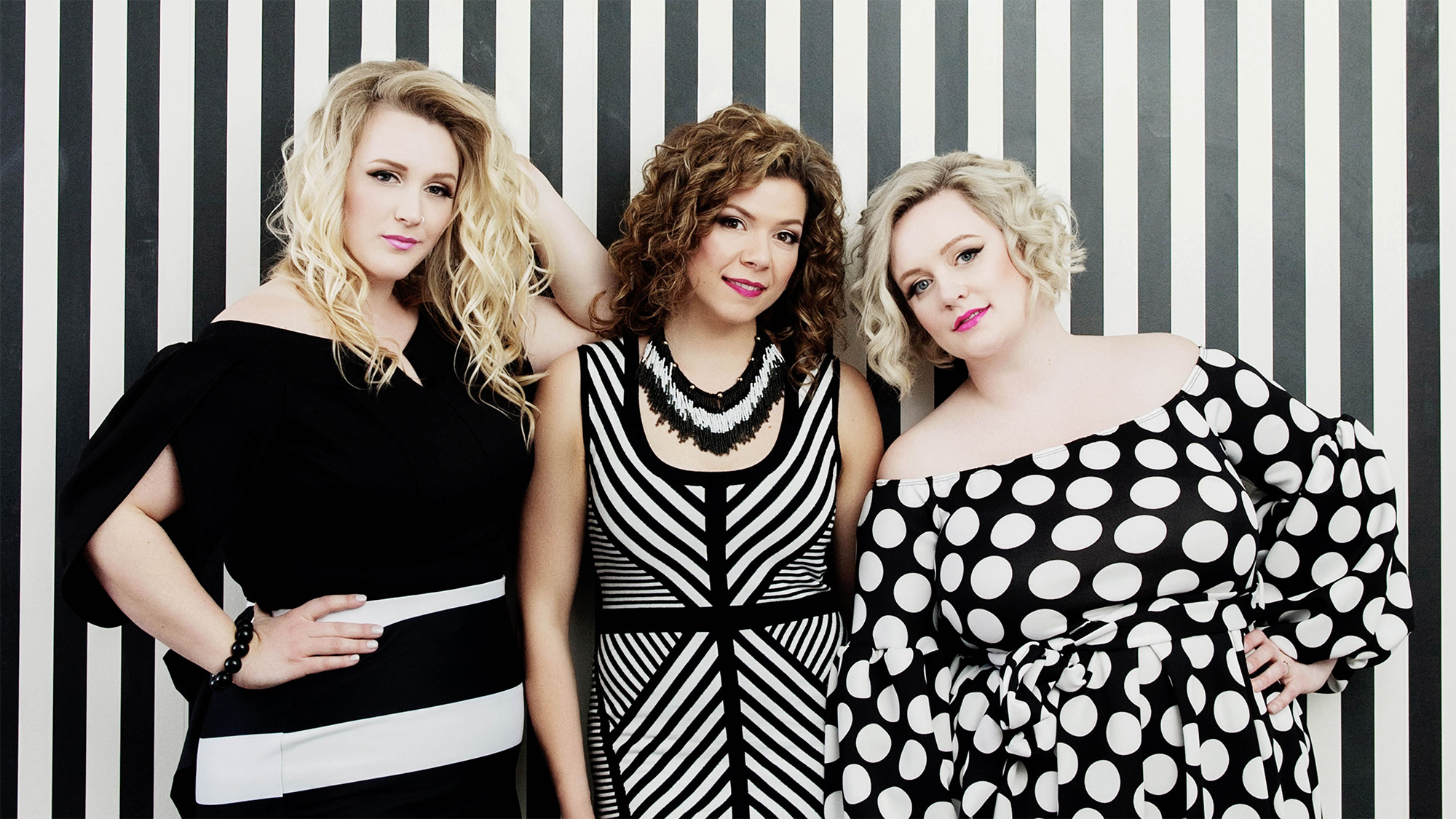 Rosie & the Riveters caught the attention of many across North America in 2018 with the release of their album, Ms. Behave. The album remained in the top 10 US folk music charts for 17 weeks and was featured in publications such as Rolling Stone Country, No Depression, Parade Magazine and PopMatters. The single "Let 'em Talk" peaked at #3 on the CBC Music Top 20 Charts. The album garnered the attention of Billboard magazine with their powerful video for "I Believe You". Billboard premiered the video on International Women's Day and called it "powerful [and] daring," saying, "Their purposeful lyrics and poised harmonies are meant to...inspire every woman." The group is set to embark on a North American tour this year kicking things off in Montreal, QC at Folk Alliance International. This Friday they'll release the French version of "Let 'em Talk" called "Prends garde" across all platforms. Please see below for tour dates and visit rosieandtheriveters.com for more What's The Story About Rosie & the Riveters?
Rosie & the Riveters (Allyson Reigh, Alexis Normand, and Farideh Olsen) never planned to get political. But opening a newspaper or watching the news these days made it impossible to see the status of women around the world and stay silent. The result is Ms. Behave - a collection of gritty, sultry, folk-pop anthems that Billboard magazine calls "powerful and daring."
Produced by Joshua Van Tassel (Rose Cousins, Sarah Slean, Great Lake Swimmers), their sophomore album loudly echoes Aretha Franklin's demand for R-E-S-P-E-C-T. Their first single, "Let 'em Talk", lays down a Bill Withers-inspired groove and is a response to how women's behavior is judged in society. A quick read through other titles like "Gotta Get Paid" and "I Wanna be King" gives an idea of what they have to say.
Rosie & the Riveters invests 20% of their merchandise profits into women's projects and businesses around the world through KIVA.org. They've helped women like Alice in Kenya expand her horticulture farm and Maria in Ecuador purchase a sewing machine for her tailoring business. To date, they've contributed more than $13k to over 325 projects around the world
UPCOMING NORTH AMERICAN TOUR DATES
Wed, Feb 27 - Vancouver, BC - Evergreen Cultural Centre
Thu, Feb 28 - Seattle, WA - The Crocodile
Fri, Mar 1 - Port Angeles, WA - Port Angeles High School Performing Arts Center
Sat, Mar 2 - Oak Bay, BC - Oak Bay Recreation Centre - Upstairs Lounge
Fri, Mar 8 - Polson, MT - Polson High School
Wed, Mar 20 - London, ON - Chaucer's Pub
Thu, Mar 21 - Wakefield, QC - Black Sheep Inn
Sat, Mar 23 - Morrisburg, ON - St. Lawrence Acoustic Stage - Upper Canada Playhouse
Sun, Mar 24 - Montreal, QC - Le Ministère
Fri, Apr 26 - Calgary, AB - Southwood United Church
Thu, May 9 - Kenosee Park, SK - Golf Kenosee
Fri, May 10 - Saskatoon, SK - Prairieland Park Trade Centre
Sat, May 11 - Saskatoon, SK - The Bassment
Sun, May 12 - Saskatoon, SK - The Bassment
Sat, June 15 - Highgate, ON - Mary Webb Centre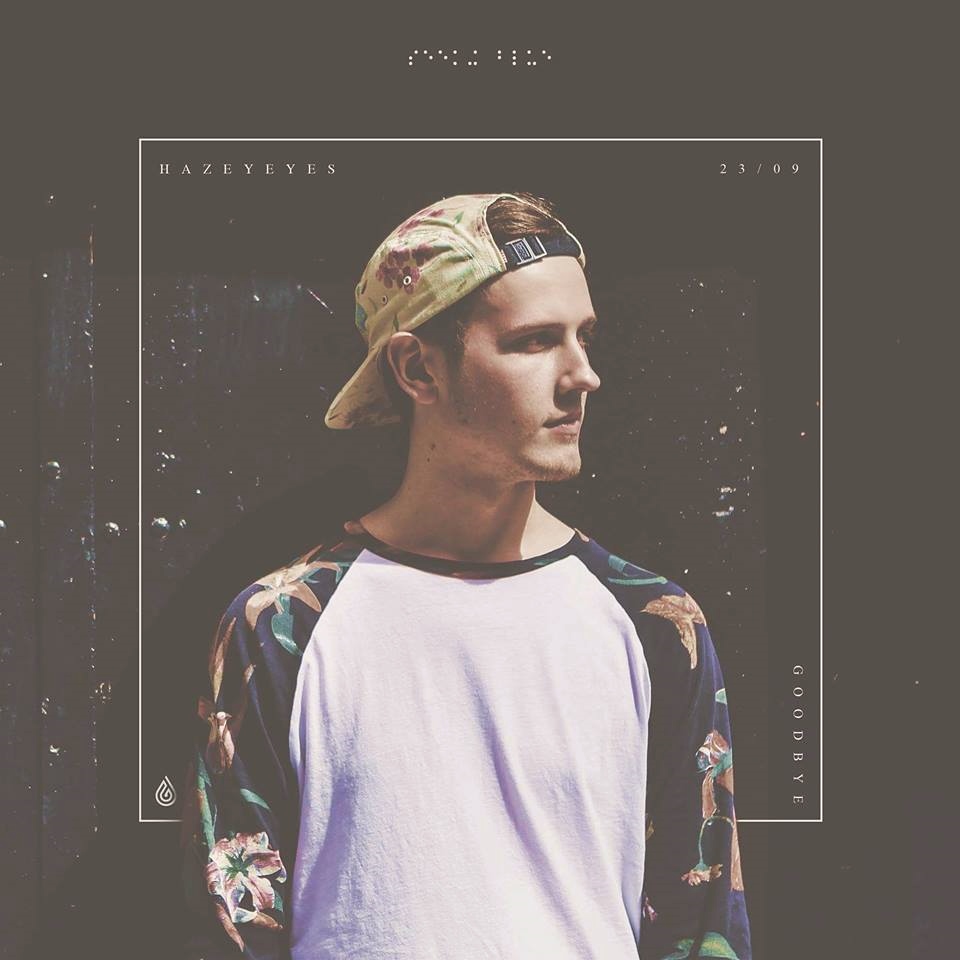 This one's all about outsider dance music, make of that what you will. He's dubbed it "emotional dance music," and Hazey Eyes calls upon the throbbing heartache of the early '00s alt-rock epoch while splicing it with shimmering indie and electronica aesthetics. He pulls on those strings once again for his new EP, Love Lost,an effervescent elixir of gluey hip-hop and mood-based pop-art. Only 22 years old, mastermind Thomas Michelhas cultivated 16 million streams on Spotify, so, it's no surprise he's landed touring gigs with Shallou and Petit Biscuit.
The new project is Michel at his most vulnerable. Opener"Scars," featuring Yoke Lore, sees him reveling in the past and its lasting imprint on his skin."I will always fall hard"echoes one of his most candid lyrics, paired with a glittering, erratic beat to calm his nerves." Hungover You," alongside Moli, buzzes the fingertips but swerves more freely between somber lo-fi whispers and the feverish club-rave we've come to bask in. The Dresage-featuring "LivingWild" washes over the listener in cool drip-drops, while "Too Young" woos you into a vulnerable, receptive state.
Michel is fearless in the studio. He's a craftsmen of the highest order, and even as his life is on the edge of glory, he remains grounded and honest with himself. The Love Lost EP reflects his continuing journey into the next stage of his life. "This EP is about changes. Personally, I'm about to finish college and move to a new city for music which is a wild concept that I'm stillcoming to terms with," he says."This project is about how I got here and where I hope to go. I've learned to do only what actually makes me happy and not what people expect of me."
His M.O. is about employing organic instruments at the base and expanding the sonic template with lush, glittering synths and beats. His evocative choices have permitted him to perfectly encapsulate the vivacity of life -- but it wasn't an easy conclusion. "I'm gonna give people meand take pride in that," he says, citing one of his biggest influences in Mura Masa."I was always amazed how he effortlessly blended organic instruments into electronic music. I wanted to have these beautiful verse sections that were driven by acoustic instruments and then build into an emphatic chorus that is driven by the more electronic elements."
The Love Lost - EP is very much indebted to his willingness to play and dance in the sun like nobody's watching. From the tender innocence of "Too Young" to the tattered, bruised heart of "Emotion," featuring Panama, the record pulsates with both melancholy and fervor. In drawing upon his well of life experience, he manages to tug on the heartstrings while also shoving the listener onto the dancefloor, blasts of neon light reflecting across an ocean of bodies just basking in the moment.
LISTEN to "Hungover You ft. Moli" on Soundcloud
San Francisco @ Cafe Du Nord - March 4: hazey.lol/springtour-sf
Los Angeles @ The Echo - March 6: hazey.lol/springtour-la
NYC @ Mercury Lounge - March 23: hazey.lol/springtour-nyc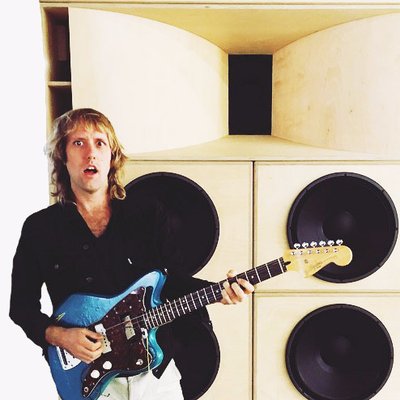 Aaand, we're gonna close out with some outsider garage rock. After years of riding freight trains around the U.S., Ryne Ziemba landed in NYC and spent a few years supporting other songwriters and bands in the Brooklyn music scene as a lead guitar and synth player. It wasn't long before he started experimenting with DIY production and landed on the ragged, sweaty, swaggered style evocative of his mother swamp, Florida, for his debut e.p.: Dirty Sunset #1.
In Dirty Sunset #1, Ryne seeks to conjure the musical stylings of the ghosts of boisterous garage rock and laid-back psychedelia in a whirlwind of songs that promise to leave the listener wanting more. While primarily a singer and guitar player, Ziemba wrote all the parts for Dirty Sunset #1 and then recorded session musicians, such as Pill's Ben Jaffe (on saxophone), to realize his musical vision. Ryne even built a vocal booth out of scrap wood in the back of his Bushwick apartment. Dude's now sitting on his debut solo full-length, Cataclysmos, which will be released in Spring 2019.
Support live music. Everywhere.