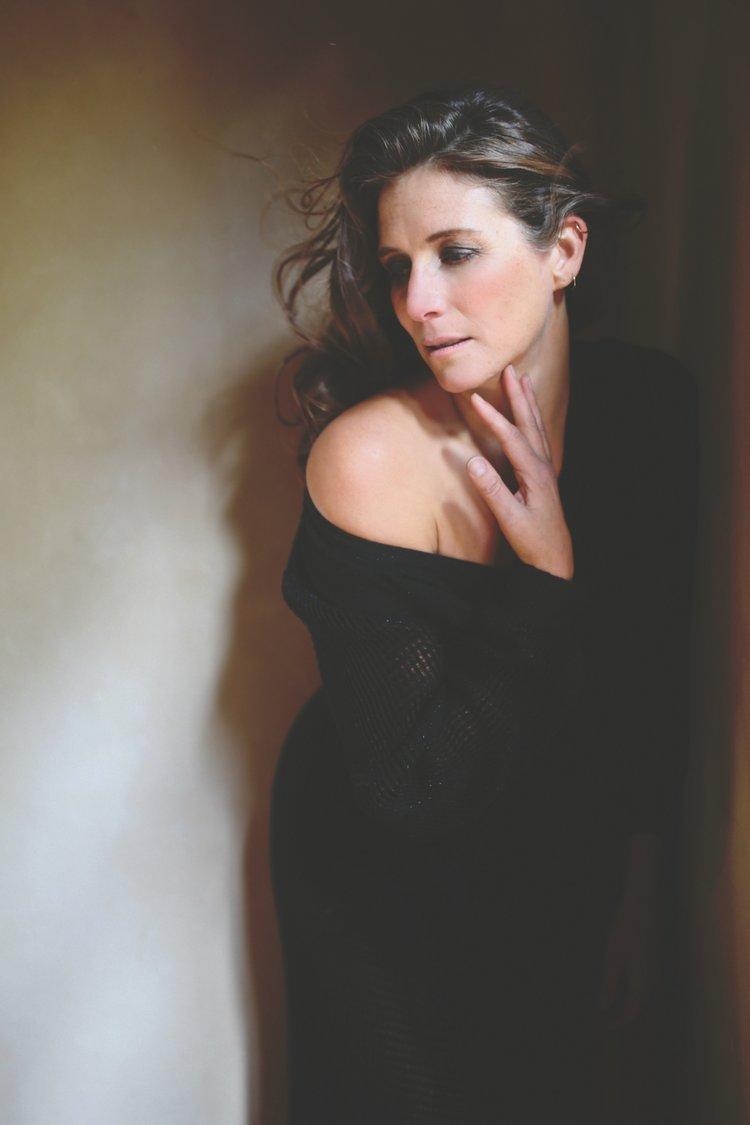 Fri Jun 22, 2018
World music fusion artist Cari Burdett is bringing her exotic fusion of jazz, art song, folk and opera eastward this June, including dates at the Winnipeg Jazz Festival, Toronto's Burdock Music Hall, and Montreal's Upstairs Jazz B. She'll be accompanied by members of her 4Tet who are also featured in the new video for "De Cara a la Pared," written and originally performed by the late great Lhasa de Sela. The video premiered exclusively at Roots Music Canada.
Burdett's interpretation of the song exemplifies the raw, passionate power of her sultry mezzo vocals and ability to enchant audiences with a timeless theatrical flair. It also demonstrates Burdett's sensuous multilingual repertoire that includes songs by Mercedes Sosa, Pink Martini, Joni Mitchell and many others. Burdett is currently working on the follow-up release to her 2015 debut full-length album Magnolia, which earned a nomination for Best World Album at the Western Canada Music Awards. Magnolia was recorded with Grammy and Juno winner Joby Baker who was named Producer of the Year, along with winning Vocalist of the Year at the 2016 Vancouver Island Music Awards (VIMA).
Cari resides in the Cowichan Valley, British Columbia with her three children, and where she is also Director of the Lila Music Centre (www.joythroughmusic.com).
CARI BURDETT "SUMMER LOVE TOUR" 2018
Fri June 22 :: Toronto ON :: Burdock Music Hall
Sat June 23 :: Montreal QC :: Upstairs Jazz Bar
Sun June 24 :: Hudson QC :: Hudson Jazz Festival
Mon June 25 :: Val-David QC :: Mouton Noir
My Morning Jacket frontman Jim James dropped new single, "Throwback," from his soon-to-be-released album, UNIFORM DISTORTION, out June 29 on ATO Records.
"I wrote this song doing pretty much what you are probably doing right at this very second: scrolling thru social media," says James. "It struck me as SO wild - how, as you scroll back in time through someone's account, you watch their face grow younger...but as you do this, REAL TIME is RUNNING OUT!!!! The clock is ticking...instead of doing good work or creating love or taking a walk in nature, I am here STARING AT MY FUCKING PHONE!!!! ha ha ha."
" Don't get me wrong - social media is an amazing tool...but I think we should look at it more like a tool, like a hammer you pick up for a little while to do a job, and then you PUT IT DOWN. You don't sit there and keep hammering away or else pretty soon your entire world would be destroyed and fall apart! And I feel like that is exactly what is happening right before our very eyes to this precious real beautiful human-filled earth. So let's WAKE EACH OTHER UP PEOPLE! Let's stand up against injustice and use this tool of social media to fight for peace and love and equality! Let's throwback for a minute, but try and live in the NOW for a better future. Thanks for listening."
JIM JAMES 2018 TOUR
JUNE 21 - Berkeley, CA - Greek Theatre Berkeley - Solo Acoustic w/Robert Plant
JULY 18 - Los Angeles, CA - Pico Union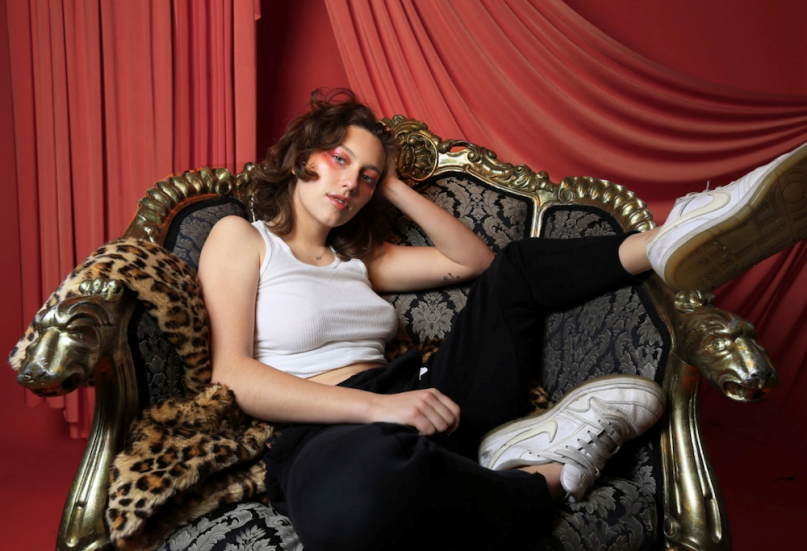 Romance and melancholy, vulnerability and confidence, are dominant elements on Make My Bed, the debut EP from rising pop interpreter King Princess, out on Mark Ronson's Zelig Records, the label's first release. In addition, King Princess premieres the video for Talia, today;
Watch it here.
King Princess will play her first ever shows this summer, with headline dates at Los Angeles' The Troubadour June 18 and New York's Zone 1 at Elsewhere June 25. King Princess' breakout singles, 1950, and, Talia, have been streamed nearly 75 million times to date and received adoration from the likes of Harry Styles, The xx's Romy Madley Croft and Charli XCX. Make My Bed features both songs in addition to three new tracks written and produced by King Princess. Born and raised in Brooklyn, NY, King Princess is a vocalist, multi-instrumentalist, songwriter and producer. The product of a musical family, she spent much of her childhood tinkering on the vintage Neve board in her father's Brooklyn studio, Mission Sound, learning instrumentation along the way. At 11, she turned down a record deal in favor of finishing school, which eventually led her to USC's Thornton School of Music for college. She studied there for a year with legendary pianist and singer Patrice Rushen before leaving USC to pursue music full time. She seems to have a good handle of her thing so we'll likely be hearing more from her.
KING PRINCESS LIVE
June 25 – Brooklyn, NY – Zone One at Elsewhere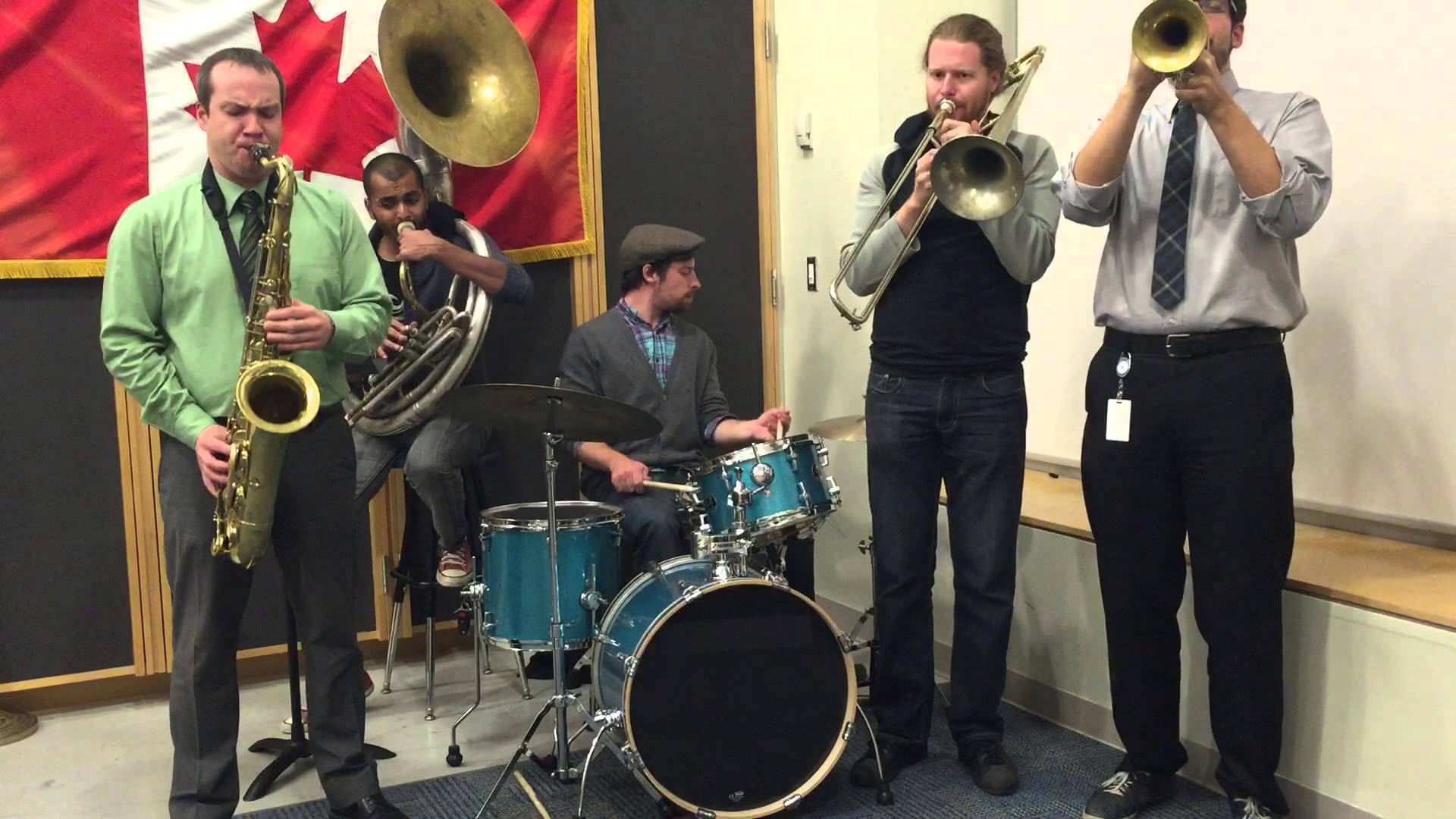 This City won't wash away. This City won't ever drown.' The words of outlaw poet Steve Earle echo through the Heavyweights Brass Band's newest release, This City.
The Heavyweights kicked off their This City Summer Tour 2018 with a special live to air concert June 16th 2:30 pm during Kodi Hutchinson's A Time for Jazz on the CKUA Network across Alberta. The band recently released their highly anticipated third full-length album. The Heavyweights took a pilgrimage to the city that has inspired them since their inception. Recorded in New Orleans, the cradle of jazz, with a second-line of special guests from groups such as Preservation Hall Jazz Band, Dirty Dozen Brass Band, Trumpet Mafia and many more, the Heavyweights bring a fresh, energetic take on a deeply grounded tradition.
Inspired by the New Orleans brass band tradition, the Heavyweights' original stance keeps one foot firmly rooted in the rich legacy of jazz, while one foot steps forward into the future. Like the music's originators, the Heavyweights are unafraid to incorporate influences from disparate areas of the musical spectrum, from pop hits of the day to original compositions, from R&B and funk throwbacks to the infectious rhythms of Latin America, all woven together with the thread of adventuresome sophistication.
The uppercut ascent of the Heavyweights' arc has been the result of relentless dedication. Touring across Canada and sharing the stage with such influential groups as The Roots, Trombone Shorty, Galactic and Hypnotic Brass Ensemble has helped build the group a loyal following.
This City Summer Tour 2018 Dates:
June 21 - Moose Jaw, SK @ Moose Jaw Cultural Centre
June 22 - Edmonton AB @ Edmonton International Jazz Festival Varscona Theatre
June 25 - Toronto, ON @ Toronto Jazz Festival OLG Stage on Cumberland
June 27 - Ottawa, ON @ Ottawa Jazz Festival Marion Dewer Plaza
June 28-29 - Montréal, QC @ Montreal Jazz Festival Club Jazz Casino de Montréal,
June 30 - Bancroft, ON @ A Place for the Arts
July 7-8 - Orillia ON @ Mariposa Folk Festival Tudhope Park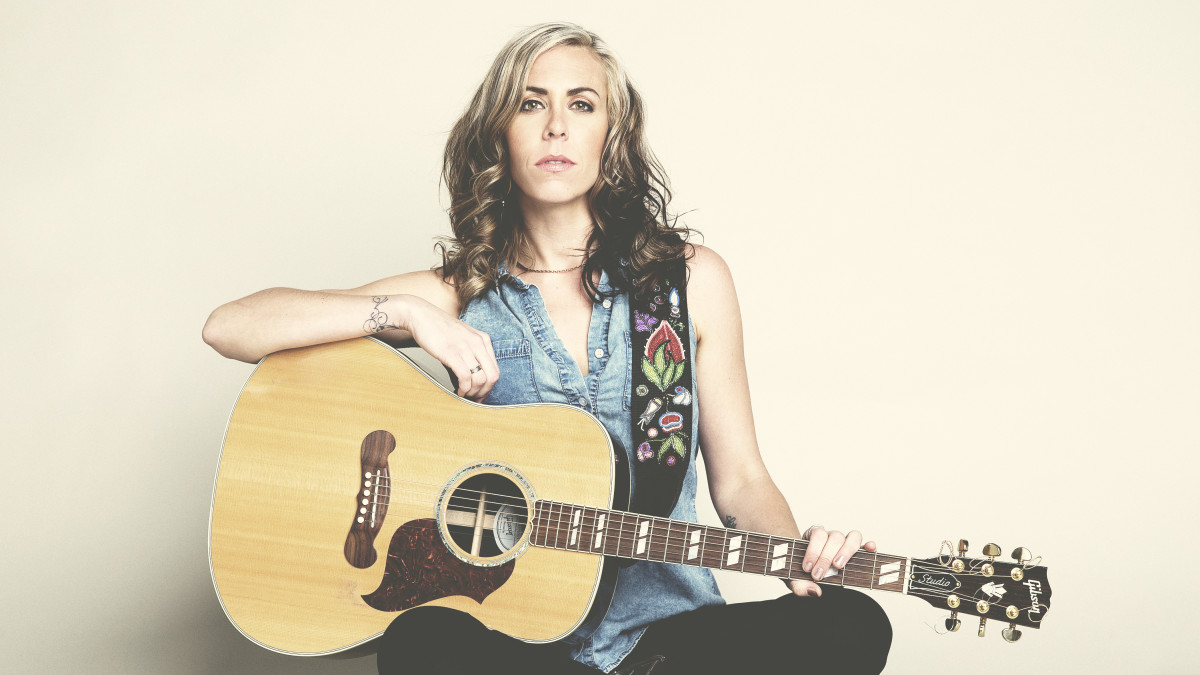 Amanda Rheaume is possessed of a powerful, slightly gritty singing voice and an ear for catchy melodies and instantly-accessible roots-pop arrangements. Amanda won a 2014 Canadian Folk Music Award for Aboriginal Songwriter of the Year and was nominated for a Juno. She has released four albums Holding Patterns (2016), Keep a Fire (2013), Light of Another Day(2011), and Acoustic Christmas (2009). She quickly earned a reputation around Ottawa, her hometown as a generous community-oriented artist and leader who co-organized the Babes4Breasts concerts and recording projects; spearheaded Ottawa's Bluebird North songwriter showcases; performed for the troops in Afghanistan three times; raised money for the families of military personnel, and sold 6500 copies of a Christmas EP in Ottawa alone to raise money for Boys and Girls Clubs of Ottawa. Rheaume has delivered her unique and soulful blend of folk-country-pop twinged tracks to audiences around the world, including Canada (coast to coast), the USA, Europe, The United Kingdom, Faroe Islands, Central America and more. She has opened for artists such as Emmylou Harris, K'Naan, Lucinda Williams, and Ani Difranco. Her increasing success stems from her soulful ability to translate personal stories into messages, evoke a feeling of positivity, communicate the strength of those before her, and connect with her listeners. With the release of Holding Patterns (2016) and its single "Red Dress," Amanda continues a long history of raising money and advocating change through her work as an artist – and this time, it's personal.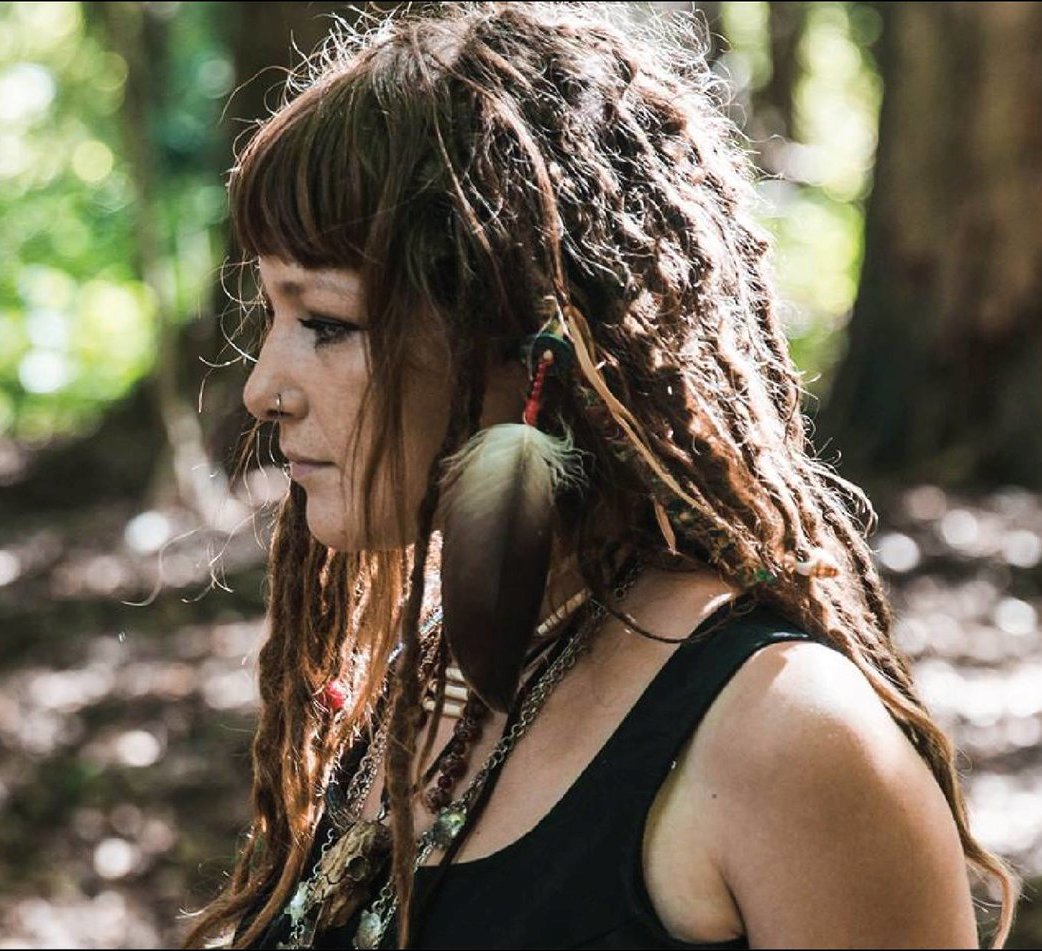 Mimi O'Bonsawin is a Northern Ontario born Roots Songstress who started performing and writing songs at a young age, putting out her first album in 2014. Mimi is heavily influenced by her roots and celebrates her Abénakis and French-Canadian heritage. She writes songs with the intention to give back and spread the word about the merge of those communities. She has been nominated for two Northern Ontario Music and Film Awards, She has performed on countless stages including the prestigious Midem Festival in Cannes, France as well as Yonge and Dundas Square in Toronto and has shared the stage with the likes of Buffy Sainte-Marie, Crystal Shawanda~ and many more. She recently got awarded Best Music Video and nominated for Best Songwriter at the Toronto Independent Music Awards. Her soulful voice, rich stories and strong message spread like wildfire. She has been picked up by CBC radio, Walmart and LCBO radio, Stingray and Galaxy streaming as well as other regional radio stations. Her song 'Stone Gaze' was placed in Showtime's Ray Donavon TV Series ( E1S5) and other tracks from this record were featured on APTN's Mohawk Girls. Mimi shares her passion through workshops where she explores Empowerment through songwriting and storytelling with students grade 4 to 12 in French or English. At the tender age Mimi O'Bonsawin is an old soul. Not afraid of getting intimate with her audience and sharing with them a laugh, a tear or a sing-along. Her bandmates are the musicians on the record and It was important for her to keep the love alive. Amanda Rheaume and Mimi O'Bonsawin play Hugh's Room Live Thursday Jun.21. Doors 6, downbeat 8.30.
BITS N PIECES
From Bourbon Street to Yonge Street, TD Toronto Jazz Festival, running from June 22 – July 1, kicks off with a celebration of gospel, soul and R&B on opening weekend with free performances throughout Yorkville that includes gospel queen CeCe Winans, the energetic No BS! Brass Band, saxophonist Jake Clemons, the soulful R&B songstress Macy Gray, Shakura S'Aida and 20 additional free concerts all weekend long. Gospel royalty CeCe Winans is a 10-time GRAMMY winner who has continued to impact gospel and R&B throughout her 35+ year career. A gifted songwriter and singer, Macy Gray has been playing by her own rules since kicking off her musical career with her debut in 1999 and the smash hit "I Try." No BS! Brass Band fearlessly combine elements of James Brown, John Coltrane, Michael Jackson and Led Zeppelin into their fiercely original sound. Dividing his time as a saxophonist with Bruce Springsteen's E Street Band, singer-songwriter Jake Clemons also tours the world with his own music. He brings his latest solo project to the Festival stage in support of his album Fear & Love. Opening night of the Festival, Friday, June 22, brings a special edition of Friday Night Live at the Royal Ontario Museum (ROM), where guests can travel through generations of jazz as the museum is transformed into a jazz club. Performances include Clairmont The Second backed by live jazz band JAZZ MONEY, Anomalie, dance group Holla Jazz, Angela Turone Trio, Jesse Barksdale Trio, Woodshed Orchestra and more. The music continues throughout the Festival with over 165 free shows spread across Toronto at locations including the OLG Stage on Cumberland St., OLG Stage on Yorkville Ave., Heliconian Hall, Church of The Redeemer, Hotel InterContinental, ONE Restaurant, Sassafraz and Yorkville Village The Lane. The opening weekend lineup joins previously announced artists including Seal, Herbie Hancock, Alison Krauss, Gregory Porter, Holly Cole, Bettye LaVette, Savion Glover featuring Marcus Gilmore, The Bad Plus, Lake Street Dive, Snarky Puppy and more!
The TD Toronto Jazz Festival, one of the premier jazz festivals in North America, runs this summer from June 22 – July 1, 2018.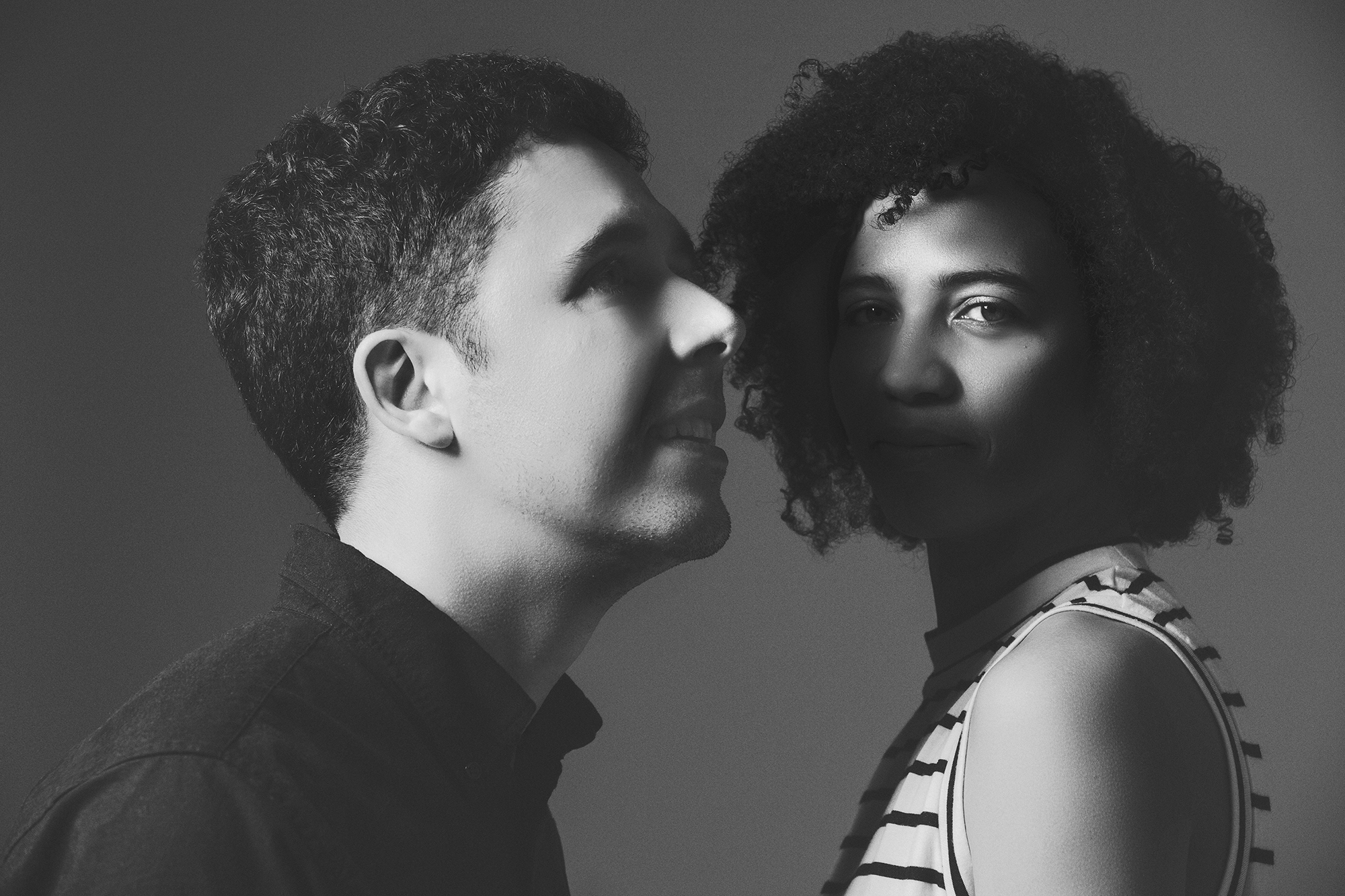 SINGLED OUT Montreal duo Folly & The Hunter has returned from hiatus with fresh energy, bearing a captivating and polished set of sophisticated, cinematic indie-pop. Their lead single "Remain" is the track that catalyzed their new upbeat feel. Organically grown out of an improvisation, experimenting with grittier sounds and more driving rhythms, "Remain" moved the group past the stylistic constraints of their previous work.
LISTEN AND SHARE "REMAIN" HERE
Folly & The Hunter is formed by seasoned members of Montreal's Indie community, multi-instrumentalists Laurie Torres (Rae Spoon, Little Scream, Land of Talk) and Nick Vallee. Their striking melodies and tightly woven rhythms come together to immediately strike the ear. Their magnetic sound has made them a favourite among music supervisors, with placements in the Melissa McCarthy show Nobodies; ABC Family drama The Fosters; Saving Hope; Cracked; MTV's Awkward; Teen Mom; Rookie Blue; Private Eyes; Netflix' Switched at Birth; Degrassi: The Next Generation; and Heartland, hooking thousands of new fans and earning over a million plays on Spotify, hundreds of thousands of Youtube hits and Apple music streams. Their last album, Awake, saw them touring with Half Moon Run and dates with James Vincent McMorrow. The duo is set to release a new LP via Outside Music later this year.