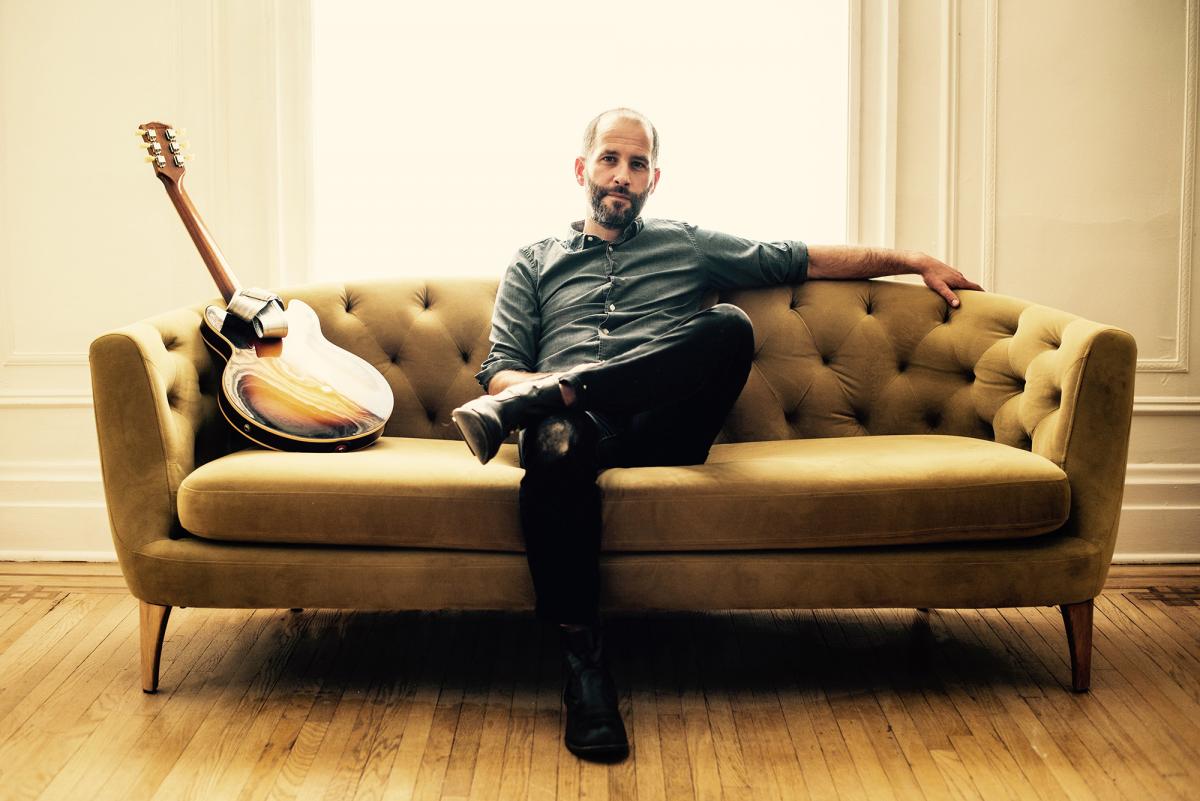 Fri Sep 07, 2018
Amateur Hour is the new album from genre-hopping songwriter Chris Velan and it started out as songs about a relationship and all the emotional baggage that comes with it; desire, love, resentment, pain. But soon he realized that the relationship he was exploring was the one with himself.
Due out September 14, Amateur Hour unfolds like a series of monologues in a one-act play where the characters are locked in a room and forced to respond and react to unexpected news, discovering that what they thought to be true of themselves was in fact not.
First single, "All Time Record", is a bit of mystery for Velan. "It came in the form of an urgent stream of babble that I had to quickly record into my phone and then later transcribe and translate," he says. "It wasn't as much about the meaning of the words as it was their sound. I think that's why it retains this elusive, joyful quality. It doesn't want to be pinned down."
LISTEN AND SHARE "ALL TIME RECORD" HERE
The album was recorded in a winter week in Velan's studio with an all-star team of Montreal artists; Bucky Wheaton (Land Of Talk, The Luyas, Timbre Timber), Mishka Stein (Patrick Watson, The Barr Brothers), Michael Feuerstack (Land Of Talk, The Luyas, Bell Orchestre), Max Henry (Suuns), and Tom Mennier (Martha Wainwright). Recorded by Rod Shearer, Amateur Hour is Velan's most accomplished and personal album yet. The snowy, pastoral setting did nothing to temper what is essentially a pop-rock record with life-giving sounds, sometimes incendiary and explosive.
Velan has always been crossing borders with his brand of world music-influenced, singer-songwriter pop. Drawing comparisons to the smart, genre-mixing writing of Neil Finn, Nick Lowe, and Paul Simon, Velan has toured throughout North America with festival performances at The Lincoln Center, Sundance Festival, Montreal International Jazz Festival, and Osheaga.
As a producer, he has worked with Sierra Leone's Refugee All Stars and Haitian music collective, Lakou Mizik.
TOUR DATES
Sep 27 - Wakefield, QC - The Blacksheep Inn
Sep 28 - Toronto, ON - The Burdock
Nov 2 - Frelighsburg, QC - Beat & Betterave
New England rootsy garage rockers Catalina Shortwave has been busy working to carve out turf ever since 2014's Repeater and they getting better known for it.
Repeater was produced in a chilled basement on the barest of budgets, which is a nice way of saying that everything they used to make it was begged for, borrowed, or stolen. The equipment was museum-grade ancient. With "patches on the patches," as Bon Scott once sang. Repeater was lo-fi and raw, but the band's songwriting and its strong performances shone through.
Having created some buzz with a series of take-no-prisoners live performances, the band was able to crowd-source the backing for their next two releases – 2015's Radio Voodoo: Songs From The Dark End of The Dial, followed closely by the 2016 EP Wax Ex-Static. Both professionally produced and critically well received, the band proved that its songwriting chops were the real deal and displayed a versatility and flexibility with genre and dynamics not common in many rock bands today. Hard rock, southern rock, punk and metal, blues and soul - nothing was off limits. Still isn't.
Now comes 2018's Reel to Real, a collection of 15 characteristically diverse songs, all are heavy with emotion, vibrant performances and lyrics that are poetic but accessible. The record gets back to a time when songs on an album could vary greatly in dynamics and influences and still be considered "rock."
Catalina Shortwave is based in southern New England, a gateway to rural America to the north and New York City to the south, and so they're equally at home performing in country roadhouses or the rock clubs of Manhattan and Brooklyn. Which is exactly what they'll be doing for the next few months as they take Reel to Real to the people. The lineup's David Rizzo - vocals and words, Keith Morey - guitars, Roy Scaturro - bass and Ryan Cady - drums. Get to know them, you won't regret it.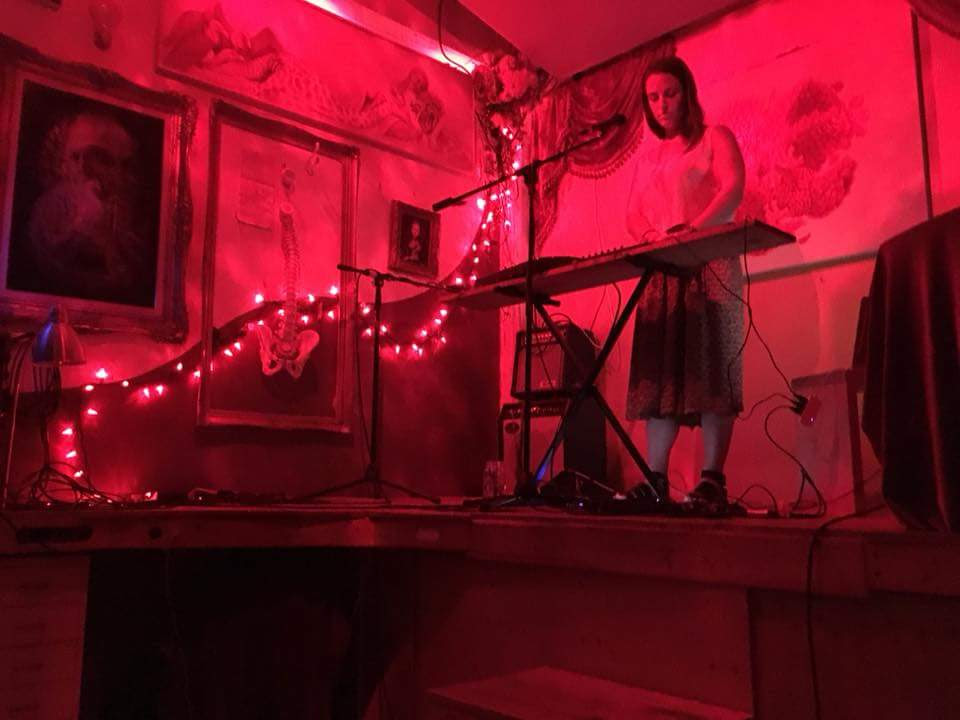 The always quirky Anne Bourne is celebrating a year of living in Montreal with a show in Toronto at The Burdock Wed. Sept. 12, downbeat at 9.30. If you know Bourne you're aware it's not going to be just another show. As she tells it, " I have been working with Elysha Poirier for the past few months, developing an interactive set featuring my songs and her visuals. Elysha and I met several years ago, working on a show (Boblo!) at the Theatre Centre, and vowed we'd do a collaboration one day."
Elysha Poirier is a visual artist working in video, animation and film. Interwoven with analog techniques and digital environments, her practice is playfully organic with inquisitive faculties for how our systems mimic, investigate and adopt patterns found in nature, movement and sound. Elysha has produced installations, short films and engaged in live performances locally and abroad. Her approach is deeply collaborative, working with a diversity of artists stemming from experimental music, film, dance and theatre.
Composer Anne Bourne creates soundfields from emergent streams of cello and voice and writes words. Anne imparts the text scores and listening practice of composer Pauline Oliveros. Seasoned in international intermedia performance and song recording, Anne believes creative expression is an opportunity for attending the beauty of difference, through listening.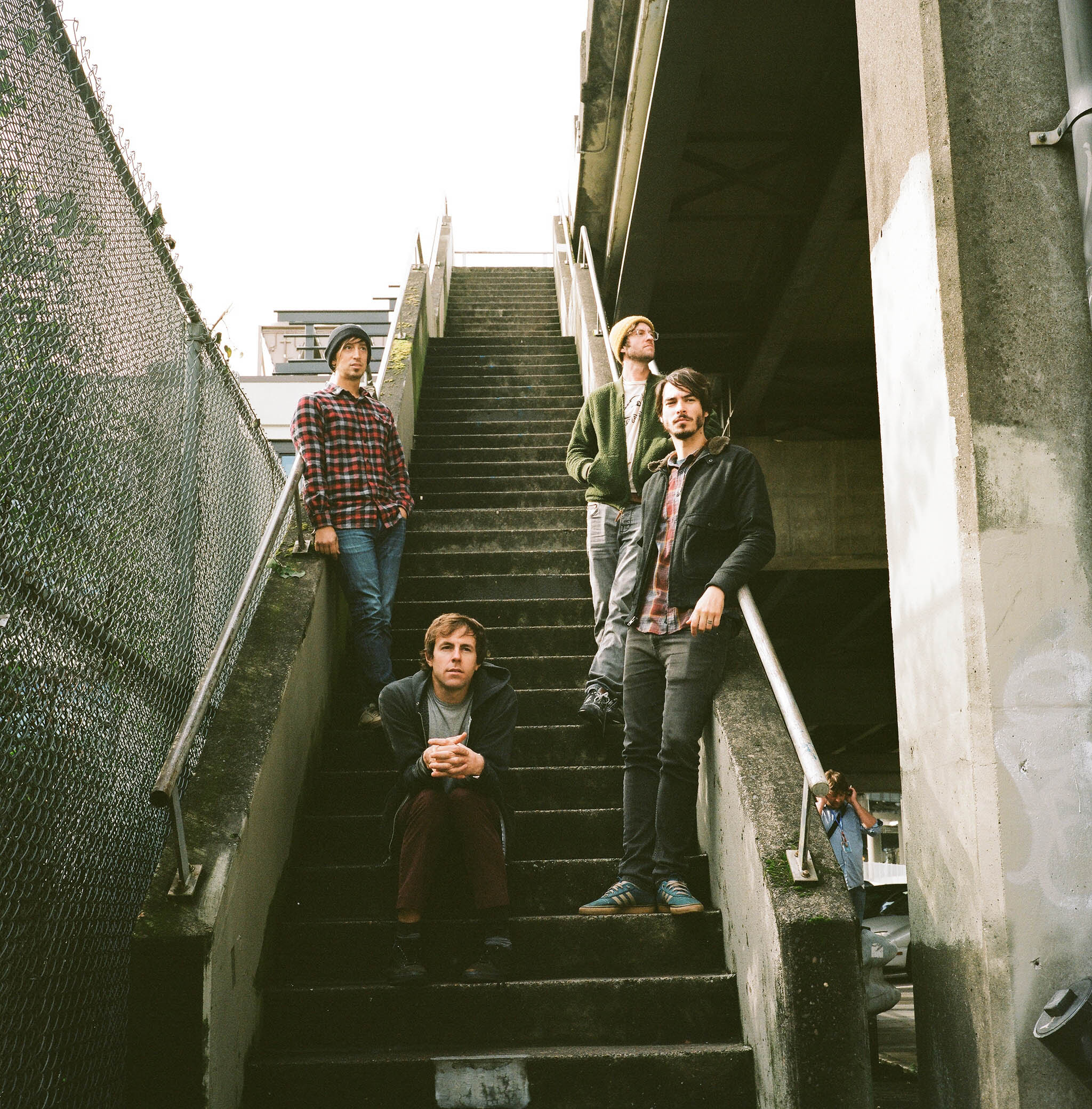 Here's an up and comer that Anne would appreciate. Small Leaks Sink Ships is a four piece progressive art-pop band currently residing in Portland, OR. Members consist of London Van Rooy, Judd Hancock, Jim Mandel, and Ryan Garner. The band merges synthetic samples and beats from scratch with the raw power of Acoustic instruments lead by a duo of distinct vocalists creating an eclectic and unique sound. Small Leaks has been through their fair share of obstacles over the years starting with a near-fatal motorcycle accident in 2010 with member Ryan Garner followed by a cancer diagnosis in 2011 with member Judd Hancock. By means of perseverance and pure stubbornness, the band managed to stick together through both recoveries delivering two Full-Length albums and a 5 track EP. The quartet continues to evolve with their most recent release, "Golden Calf" exploring new territory and incorporating a plethora of musical genres anywhere from hip-hop to art rock, with a central theme of emotional absurdities.
"Prism" is the first of a four-track EP titled 'Polaroid People' that we will be releasing over the next few months. Notes Garner, "The writing process of these songs turned out to be a daunting but rewarding experience. We originally spent about 6 months in and out of the studio working on these tracks only to get to the point where we collectively felt unsatisfied with the finished product... it seemed as if we had overworked the songs. At first, we were bogged down by our own disapproval, but inevitably picked ourselves up and within two weeks, ended up re-writing two of the songs, squashed the other two and wrote a couple new ones from scratch. We went back in the studio and really let it all out, had fun and took our hands off the wheel a bit."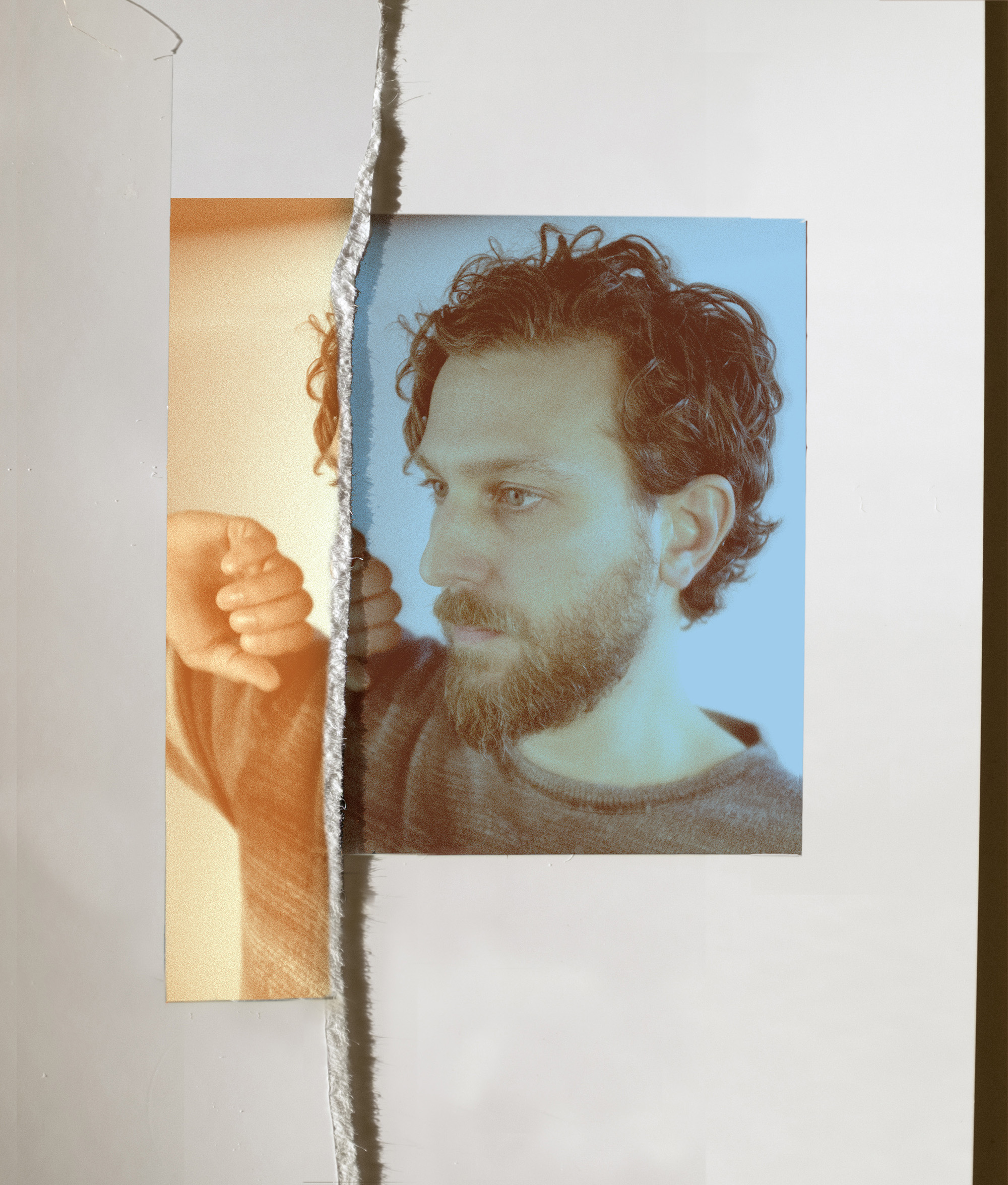 Toronto's indie darlings Great Lake Swimmers have released their latest effort, The Waves, The Wake, via Nettwerk
WATCH AND SHARE GREAT LAKE SWIMMERS PERFORMANCE ON CBC q HERE
STREAM THE WAVES, THE WAKE VIA EXCLAIM!
Recorded in the 145-year-old Bishop Cronyn Memorial Church and produced by Chris Stringer (Union Sound), lead singer-songwriter Tony Dekker decided to challenge himself by writing new music without any acoustic guitar, which has always been his instrumental mainstay. Each song on the album is brought to life in its own distinctive way, using an acoustic palette that includes woodwinds, harp, congas, marimba and pipe organ. As a result, this is the most richly layered and variously textured work for Dekker yet and likely to bring him fresh fans.
A North American and European tour is on sale now for the summer through the fall. Check out www.greatlakeswimmers.com for the latest routing including the European dates.
North American Dates.
9/14 – Saskatoon, SK @ Broadway Theatre
9/15 – Sherwood Park, AB @ Festival Place
9/16 – Calgary, AB @ Festival Hall
9/17 – Nelson, BC @ Spirit Bar
9/20 – Victoria, BC @ Capital Ballroom
9/21 – Vancouver, BC @ Imperial
9/22 – Penticton, BC @ The Dream Café
9/24 – Red Deer, AB @ Bo's Bar
9/26 – Winnipeg, MB @ West End Cultural Centre
9/27 – Thunder Bay, ON @ Crocks
9/29 – Sudbury, ON @ The Townhouse
10/3 – Cambridge, MA @ The Sinclair
10/4 – New York, NY @ The Mercury Lounge
10/5 – Philadelphia, PA @ Johnny Brenda's
10/6 – Washington, DC @ Rock & Roll Hotel
10/9 – Asheville, NC @ The Grey Eagle
10/10 – Louisville, KY @ Zanzabar
10/11 – Newport, KY @ Southgate House
10/12 – Pittsburgh, PA @ Club Café
10/13 – Buffalo, NY @ Buffalo Iron Works
10/19 – Ann Arbor, MI @ The Ark
10/20 – Chicago, IL @ Schubas Tavern
10/21 – St. Paul, MN @ Turf Club
10/24 – Denver, CO @ Ophelia's Electric Soapbox
10/26 – Boise, ID @ The Olympic
10/27 – Portland, OR @ Doug Fir Lounge
10/28 – Seattle, WA @ Tractor Tavern
On September 14 Dilly Dally releases their new album, Heaven, via Dine Alone. Heaven rose from the ashes after the Toronto four-piece almost decided to call it quits following the rigorous cycle around their acclaimed debut, Sore. Instead, they've returned with a fierce, fiery ode to optimism, a distortion-soaked creed for hope and beauty in a world of darkness and doubt.
Dilly Dally will celebrate the release of Heaven with a hometown show in Toronto on September 12 at The Phoenix.
Last month the band shared opening track "I Feel Free", which was met by major profiles in Noisey ("true angelic punk"), Fader ("their songs vibrate with a powerful feminine energy, their live shows pack a gut-kicking wallop") and more. They then released the searing battle cry for sobriety, "Sober Motel."
Lead voice Katie Monks describes the sound of Heaven as "doom metal vibes with lots of positive messages." Recorded in Los Angeles and produced by Rob Schnapf (Elliott Smith, Beck), she's backed by Liz Ball (lead guitar), Benjamin Reinhartz (drums), and Jimmy Tony (bass). Collectively they weave from anthemic slate cleaner ("I Feel Free") to swamp-rock ferocity ("Doom") to epic queer tragedy ("Bad Biology") and beyond, while Monks' singular wail arguably remains one of the most powerful instruments in next wave music.
LISTEN AND SHARE "SOBER MOTEL" HERE
WATCH AND SHARE "I FEEL FREE" HERE
Dilly Daly On Tour
Sep 7 - Minneapolis, MN - First Avenue *
Sep 8 - Chicago, IL - Vic Theatre *
Sep 10 - Columbus, OH - Newport Music Hall *
Sep 11 - Detroit, MI - The Majestic Theatre *
Sep 12 - Toronto, ON - Phoenix Concert Theatre *
Sep 14 - Boston, MA - Paradise *
Sep 15 - New York, NY - Terminal 5 *
Sep 16 - Philadelphia, PA - Union Transfer *
Sep 18 - Washington, DC - 9:30 Club *
Sep 19 - Durham, NC - Cat's Cradle *
Sep 21 - Nashville, TN - Cannery Ballroom *
Sep 22 - Atlanta, GA - Masquerade *
Sep 23 - New Orleans, LA - Tipitina's *
Sep 25 - El Paso, TX - The Lowbrow Palace
Oct 3 - Berlin, DE - Maze Club
Oct 4 - Rotterdam, NL - V11
Oct 5 - Brussels, BE - Botanique
Oct 8 - Paris, FR - Espace B
Oct 9 - London, UK - Sebright Arms
Oct 18 - San Diego, CA - Observatory North Park *
Oct 19 - Phoenix, AZ - The Van Buren *
Oct 22 - Austin, TX - Emo's *
Oct 23 - Houston, TX - White Oak Music Hall *
Oct 24 - Dallas, TX - Canton Hall *
Oct 26 - Denver, CO - Gothic Theatre *
Oct 27 - Salt Lake City, UT - The Depot *
Oct 29 - Vancouver, BC - The Vogue Theatre *
Oct 30 - Seattle, WA - Showbox SoDo *
Oct 31 - Portland, OR - Crystal Ballroom *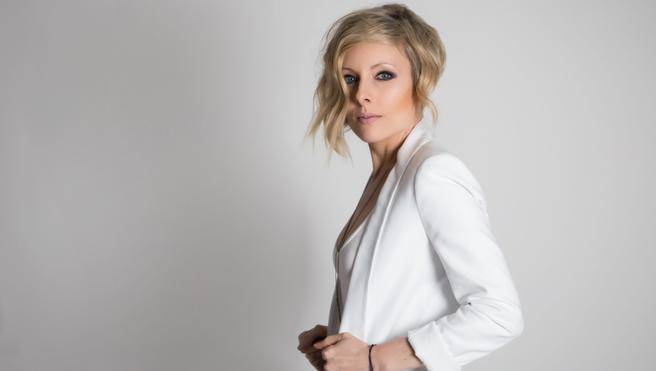 Halifax-based Christina Martin is a multi-award winning singer-songwriter whose style has been described as an effortless union between Americana and folk. New album Impossible To Hold is just out and it too is of the quality of the album that should grow her fan base.
Following two years of touring across Germany, Poland, The Netherlands, The UK, Switzerland, Austria, France and Canada, Martin returned home briefly in 2016 to write her newest album. A fervent anthem for those who are lost and longing, "Lungs Are Burning" was the first single from Impossible To Hold. It was triggered by the rising Fentanyl drug crisis killing thousands of Canadians, with Christina's lyrics set to music by her and Dale Murray. With lyrics like "while I'm watching the babies" and "got to go out and get some, baby", Martin captures the desperation of "chasing the dream" and the horror of living it. Murray's stately production brings that stark reality home with a bite. She says, "The song is a modest attempt to bring light to the heavy topic of addiction and reflects my own personal sense of loss, longing and a deep void, and the ache I feel from losing my brother and friends to addiction and mental illness." For her Canadian tour dates, Christina has partnered with the Center for Addiction and Mental Health to increase engagement and awareness.
Tour dates:
September 6 - Alma NB – Holy Whale Brewery
September 14 - Halifax NS (RELEASE PARTY WITH BAND and Special Guest VILLAGES) - The Marquee Ballroom
September 21 - Ottawa ON – National Arts Centre.
Support live music. Everywhere.