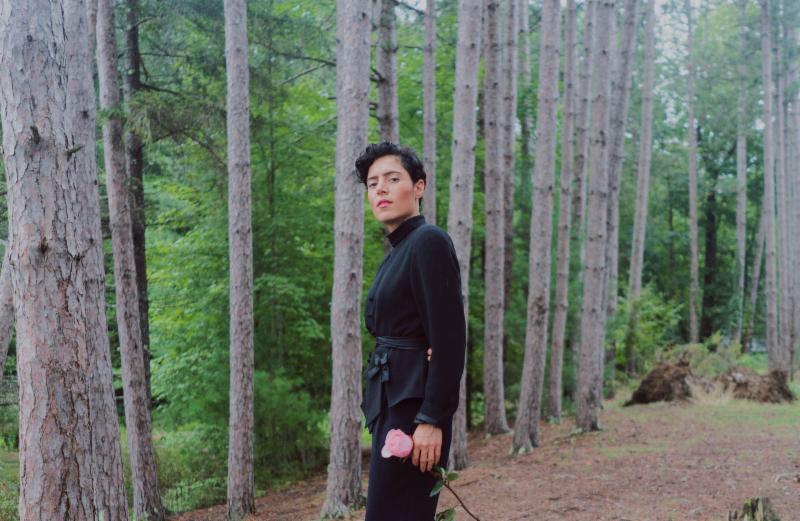 Fri Dec 21, 2018
Emily King Photo Credit Bao Ngo
Grammy-nominated pop-soul vocalist Emily King's current video for "Look At Me Now" today, directed by George Mays and filmed at Apogee Studios in Los Angeles, is out there getting attention.
It's the teaser for upcoming album Scenery due February 1st via ATO Records. The album, produced by longtime musical cohort Jeremy Most and mixed by Tom Elmhirst (Adele, Amy Winehouse, David Bowie) was recorded in upstate New York, nestled in the Catskill Mountains, where Emily now makes her home after a lifetime of Lower East Side living.
Scenery follows the critically acclaimed album The Switch (2015) which included the hit "Distance" (more than 13 million streams). Following the album's release, King performed on The Daily Show with Trevor Noah, Conan, Prairie Home Companion, and toured with Alabama Shakes.
A proud New Yorker, she loved her home, her family, her friends, and her life there. But last year, when she finally resolved to challenge herself by moving out of her comfort zone, positive changes started taking shape immediately. In Upstate New York, the fresh air and fresh mentality gave her the proper space and perspective to create what would become the album of her career.
With Scenery, she has challenged herself to create new roots, both in physical form as well as sonically. "For me, Scenery is about taking a chance and having an adventure, with themes of independence, confidence, and self-reliance throughout, and having a sense of freedom and self-worth," she says. "I'm really proud of this record because we took time to make sure it was right. We let time pass in between creating, recording, and listening so that my true judgment can be revealed, ego goes away, and you see it for what it is. Sometimes you have blinders on because you want it to be good so badly. When I listen to this record there are no cringe-y moments. I'm proud of the process."
Emily King on Tour
12/31/2018 - with Lake Street Drive at Boch Center Wang Theatre - Boston, MA
1/22/2019 - The Music Box - San Diego, CA
1/23/2019 - Sweetwater Music Hall - Mill Valley, CA
1/25/2019 - Doug Fir Lounge - Portland, OR
1/26/2019 - Neumos - Seattle, WA
1/27/2019 - Fortune Sound Club - Vancouver, BC
1/31/2019 - Fine Line - Minneapolis, MN
2/1/2019 - Schuba's Lincoln Hall - Chicago, IL
2/2/2019 - El Club - Detroit, MI
2/4/2019 - Mod Club - Toronto, ON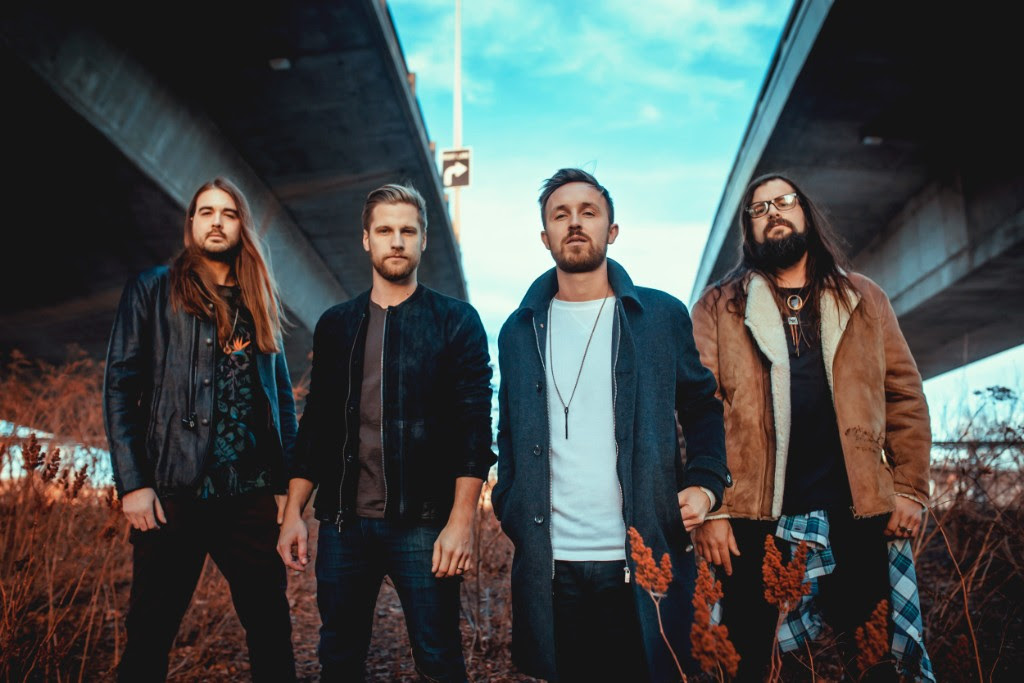 Altrockers Royal Tusk are staying busy with a new batch of U.S. tour dates on the first ever SiriusXM "Accelerator Tour." The band will be supporting New Zealand rock band Like AStorm alongside Afterlife.
"There are a million ways to consume music, but nothing beats the live show," says guitarist and frontman Dan Carriere. "It truly is the heart of rock and roll. We're thrilled to hit the highway and bring 'TUSK II' to America."
Dates kick off on January 23 in Anaheim, CA and stretch coast to coast before wrapping up in St. Paul, MN on February 22. This is the first time the band will embark on a full-fledged U.S. tour, having just wrapped a Canadian jaunt supporting label-mates, Pop Evil. The Tuskers recently released a music video for their current single, "Aftermath" exclusively via Billboard Magazine. Directed by Evan Dennis, this is the first music video the band has released off the album.
"'Aftermath' was inspired by the idea that our culture (especially youth culture) is being desensitized to violence through an overload of media and information," says Carriere. "While wrestling with ideas of isolation, violence, tragedy, and authoritarianism, 'Aftermath' asks what we may see looking back when this ever-volatile present has become a distant memory."
Royal Tusk released their eOne debut TUSK II on October 26, 2018, to some high critical praise. Loudwire said that "In an era overlong albums, it's refreshing to hear a band dive in, kick some ass and leave the listener wanting more." Beatroute Magazine called Tusk II "an impressive new album that promises to shake us out of conformity with a potent dose of authentic rock music."
Blue-collar troubadours from the Great White North, they are steadfast champions of the majesty of kickass riffs, meaty hooks, a thick bottom end, and loud guitars. The four-piece band born in Edmonton, Albertamount a high-octane assault on the lazy security-blanket, self-aware irony of hipsters and the disingenuous commercial pandering of rock poseurs alike.
Royal Tusk is a band with more in common with Deep Purple and Aerosmith than anything on commercial radio. TUSK II arrives on the heels of their well-received debut, DealBreaker (2016), and their first EP, Mountain (2014).
Trailblazers like Soundgarden, Mudhoney, and Pearl Jam defined success on their own terms, putting artistry and authenticity first. Royal Tusk follows in that fine tradition, reveling in unbridled creativity that is provocative, nuanced, and captivating. The laidback charisma of stoner groove, the polished melodicism of classic and progressive rock, and the energy of punk all collide within Royal Tusk, earning them a steadily building buzz as big as their riffs.
Royal Tusk is: Daniel Carriere – Vocals/Guitars // Sandy MacKinnon – Bass, Quinn Cyrankiewicz – Guitar // Calen Stuckel – Drums
Royal Tusk On Tour check out www.royaltusk.com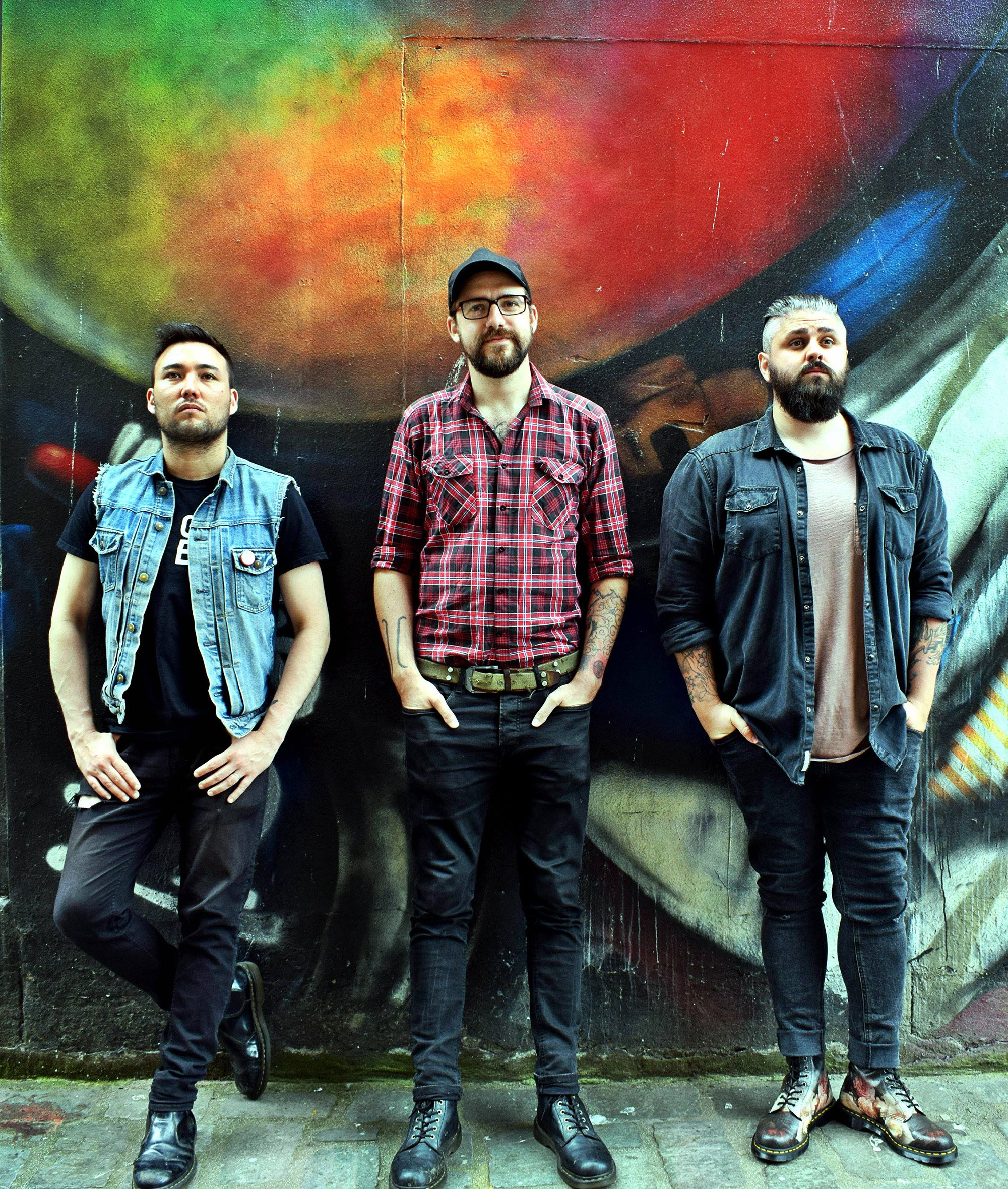 Prog rock from Glasgow you say? There's something we don't hear a lot of. Rush fans should be all jumped up but Glasgow's Atlas: Empire released their debut album "The Stratosphere Beneath Our Feet" on December 7th, 2018 and it's got things to say. Weaving their way between the multitudes of different genres that influence them, the trio visits the worlds of heavy progressive rock and expansive ambient shoegaze, and while there's no one here of Neal Peart's pertinence, the overall level of engagement is high. Think something like Glassjaw, At The Drive-In and traces of Hawkwind.
The album is being shared with fans via Prog Mag at the following link: https://www.loudersound.com/news/atlas-empire-stream-new-album-with-prog
Bassist Robert Hasebe comments: "'The Stratosphere Beneath Our Feet' is a concept album that explores what would happen to humanity if we became entirely reliant on technology/automation in every aspect of our lives – and more importantly, what happens when that system fails? Across its 10 tracks, we delve into different aspects of that very-possible future, with each song takes place before, during or after a mass technological collapse, from the perspective of a different 'character'."
To date the band has released 3 EPs, "To The Astronaut..." (2012); "Somnus" (2013) and "For the Satellites" (2015) with "The Stratosphere Beneath Our Feet" as their 2018 debut full length.
Music Video - "It's All In The Reflexes" - https://youtu.be/ueSp6DFIJ4Q
Music Video - "Gethsemane" - https://youtu.be/qQTZKa49OLo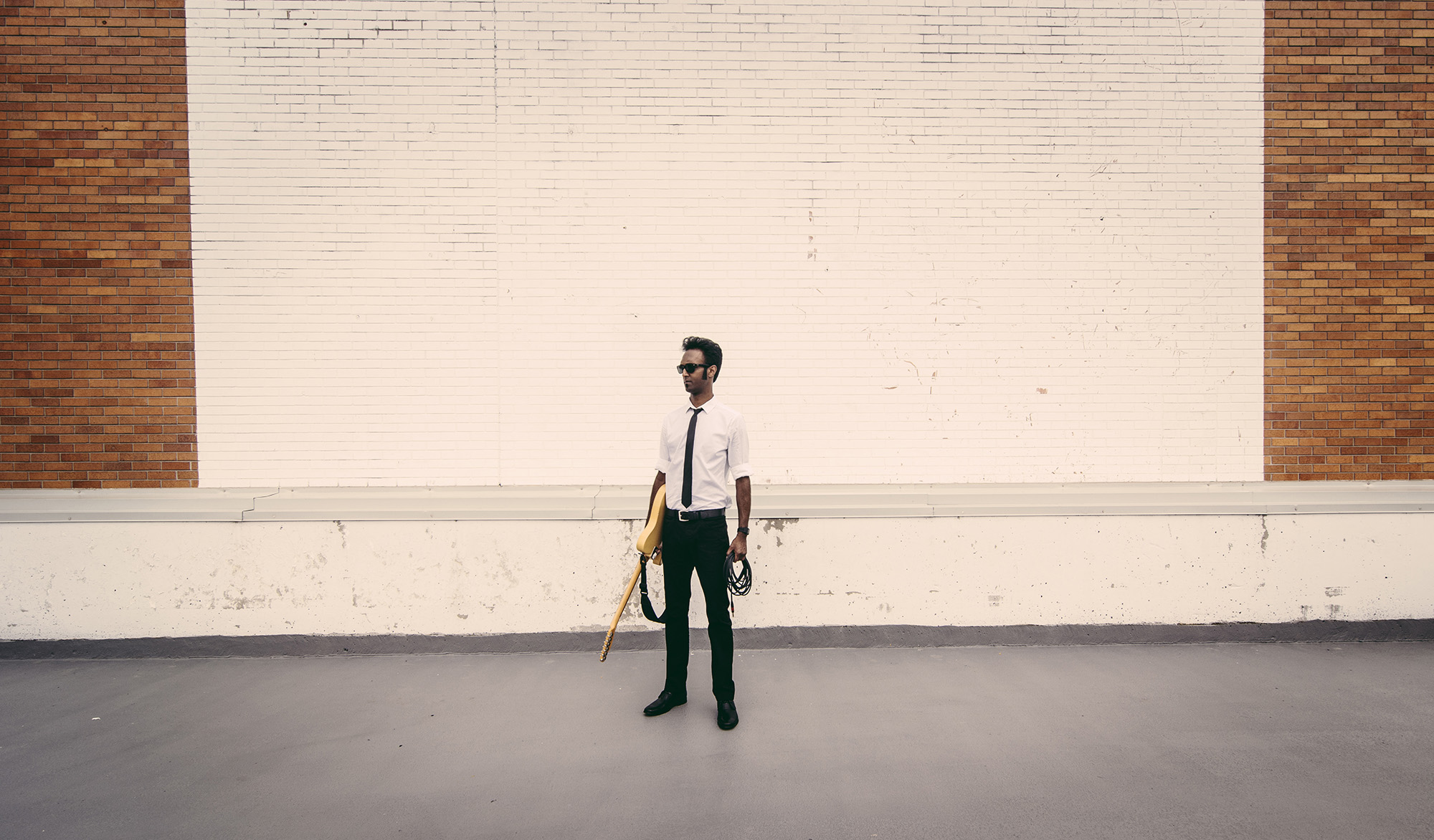 When 'old school' meets 'new cool,' you get Canadian Soul dynamos, U.N. Jefferson and their new release — a self-titled album and premiere single "Testify," out now.
Heavily influenced by Motown and classic Soul (think: James Brown and Wilson Pickett), U.N. Jefferson's sound loudly draws from all aspects of the genre (think: early R&B and Funk to elements of Jazz and Gospel) to turn heads and tune ears far and wide.
With early support from CBC, Alan Cross, Radio Western, The Harlton Empire, Soul and Jazz and Funk, and more, "Testify" has firmly solidified its place as "an absolute anthem" (Fingers on Blast) with good reason; this is a listen where standing still is not an option.
"I wanted to make an album people could feel," says frontman, singer/songwriter (and theoretical Energizer Bunny understudy) Ajay Massey. "I also wanted an album that would make people move."
With "Testify", it was specifically about "that moment of being overcome with feeling and emotion where the only thing you can do is let it all out. "The track started with the drum beat, with the verse melody following soon after. "The idea was an old, beat up microphone and a soapbox platform on the corner of a crowded street," Massey explains. "When it came time for the chorus, it had to come in hard and hit you like a freight train."
U.N. Jefferson does not disappoint in the mission, and the utterly infectious video brings the concept to life with a vividness and showmanship not to be missed; if nothing else, fans are treated to in-hand on-demand access to what a live show with the band is likened to.
"We took our time making this album," Massey reflects on marrying the full-length, self-titled release with their rollicking live vibe. Produced by Jacksoul guitarist Justin Abedin,"it was important the final product be representative of what we do on stage. The sounds and the arrangements had to be just right."
So why Soul, and why now? For Massey, it just can't be any other way.
"Every band I've ever played in has had a connection to Soul music," he reflects. "Soul taught me about the groove. It has to be there. I have to feel it. If I can't feel it then I don't think anyone else will. I always consider that when writing songs. "The first record I ever owned was Sesame Street Fever and I couldn't stop listening to it," he continues. "It just made me want to dance and sing along. I still have it to this day.
"I listened to a lot of different music growing up. If it wasn't coming from the radio, it was someone playing records, or it was my mom singing her favourite song. We also had a dance floor in our basement and there would always be parties at our house. To me, Soul music is real. It's feel-good music that makes you move."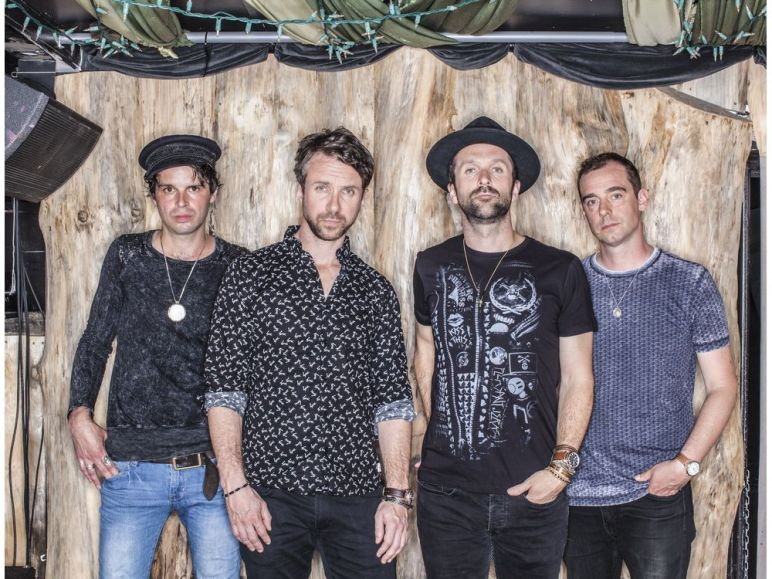 Canadian heroes of the week have to be The Trews, just because they're choosing, without a gun at their necks, to tour cross-Canada in the winterest months of Jan. and Feb. You can get a cozy idea if what it's g going to be like from new video for their single "Vintage Love". The video captures live performances from this summer at The Rec Room Toronto, The Kee to Bala, The CNE, and an intimate gig at Hard Luck in Toronto. Check out the video here.
"Vintage Love", which is currently sitting at #10 on the Active Radio charts in Canada, comes off the band's most recent effort Civilianires (Cadence Recordings). The album debuted on the Current Album chart at #6, #3 on Digital Current Album chart and the #1 on the Alternative Album chart.
In the New Year, The Trews will head out on THAT national tour so wish them well wherever they go by showing up at the gigs and making lotsa noise.
The Trews on Tour
Dec 31 - Winnipeg, MB - Club Regent Event Centre
Jan 23 - Nanaimo, BC - Port Theatre
Jan 25 - Vancouver, BC - The Commodore Ballroom*
Jan 26 - Kelowna, BC - Ok Corral*
Jan 28 - Grand Prairie, AB - Better Than Fred's*
Jan 30 - Edmonton, AB - Starlite Room *
Jan 31 - Edmonton, AB - Starlite Room *
Feb 01 - Calgary, AB - The Palace Theatre*
Feb 03 - Medicine Hat, AB - The Esplanade*
Feb 04 - Red Deer, AB - Bo's Bar & Grill*
Feb 05 - Lethbridge, AB - Average Joe's*
Feb 07 - Prince Albert, SK - E.A. Rawlinson Centre For The Arts*
Feb 08 - Saskatoon, SK - Coor's Event Centre*
Feb 09 - Regina, SK - Casino Regina*
Feb 15 - Waterloo, ON - Maxwell's Concert & Events
Feb 16 - Thorold, ON - Moose and Goose
Feb 20 - Kingston, ON - Ale House
Feb 22 - London, ON - London Music Hall
Feb 23 - Toronto, ON - Danforth Music Hall
Mar 31 - Clayton, NY - Clayton Opera House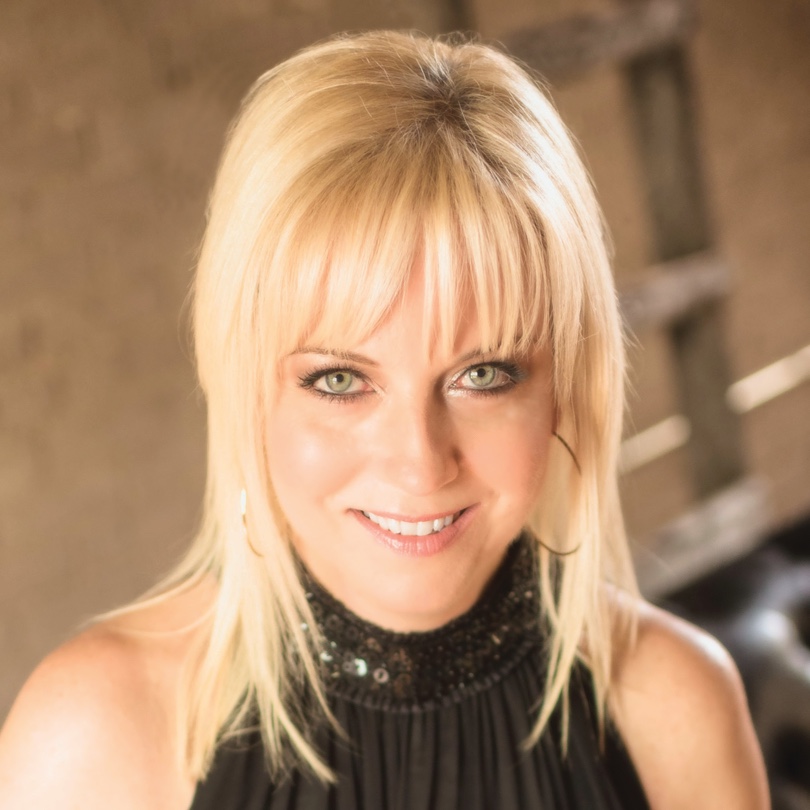 BITS'N'PIECES….Toronto jazz vocalist Simone Morris is pumped from the immediate success of her recently released, all-original, debut album Settling Up. The album hit #1 on the iTunes Jazz Chart in its very first week and has been receiving extensive radio airplay on CBC (Fresh Air and Big City Small World)Simone's partnership with long-time guitarist/co-writer/musical director Mike Freedman has led to this all-original album. Rooted in jazz, the album weaves a musical path that conveys Morris' diverse musical experience and background. Using her own life experiences to connect with audiences in a personal way, she engages in an intimate conversation that reveals her take on life and love. Although many of the songs on Settling Up are more on the mellow side, it does have sass and strut in such as "What A Life" and "Baby This Works."………….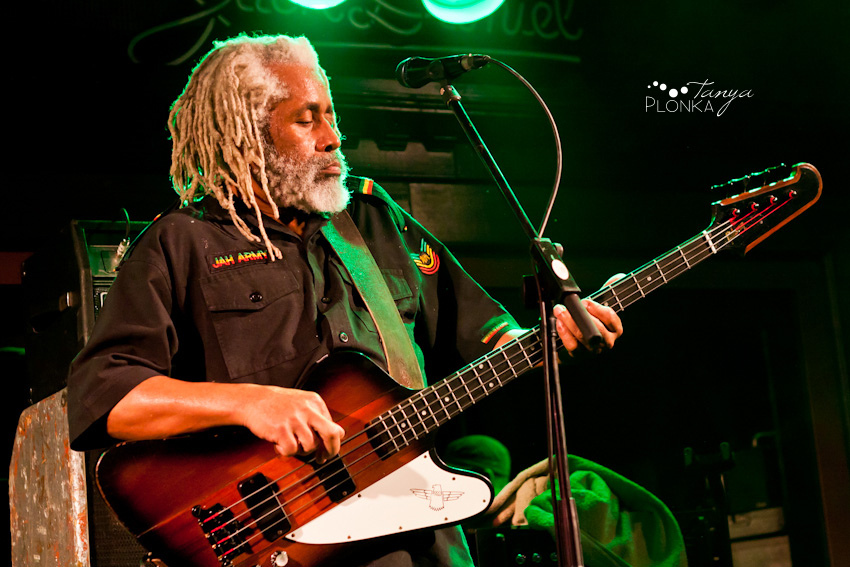 Blues rock class act Big Sugar are paying tribute to their long-time bassist Garry Lowe with a benefit concert on December 28 at Danforth Music Hall featuring Barenaked Ladies, Bedouin Soundclash, Broken Social Scene, Culture Shock, Danko Jones, Dream Warriors, Maestro Fresh Wes, Human Rights, I Mother Earth, Isax Injah, Julian Taylor, Lazo, Leroy Sibbles, Mojah,Adrian Sheriff Miller, The New Deal, Tom Wilson, Wide Mouth Mason, Willi Williams, and many more. All proceeds are going to Garry's family to help with the financial costs of his passing on July 7. Each of the artists will be doing a Big Sugar song, and this is going to be a great show to usher out 2018…..The Julian Taylor Band is another crew who enjoyed an excellent touring year, capping it off with a boogie in the 'burbs Monday 31 December outdoors at Garden Square, Brampton, ON.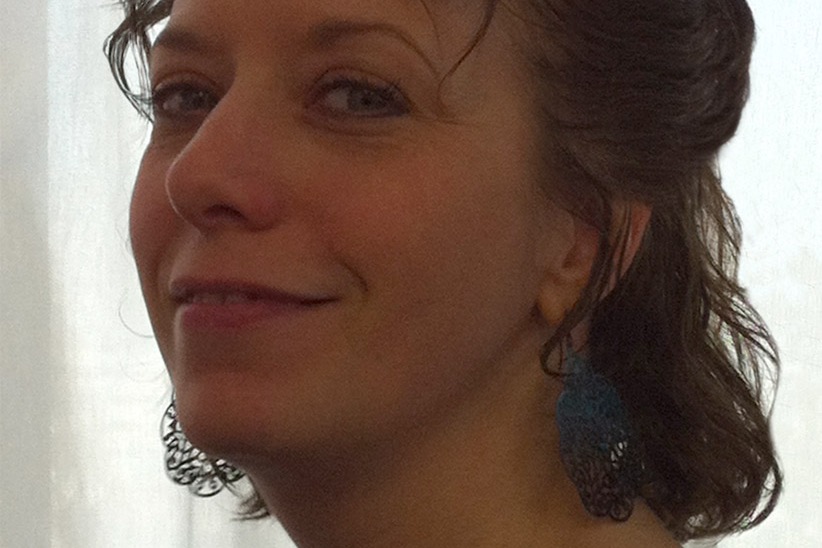 The ever helpful and always affable publicist Lisa Weitz has been of many services to the music industry in Toronto over the years. Lisa has been diagnosed with stage two breast cancer and is now engaged in a fight for her life. Please help by donating to Lisa's GoFundMe page below,
gofundme.com/Help-Lisa-Weitz-fight-cancer
Merry Christmas, Happy New Year, Joyous Holidays to all and to all a good life.