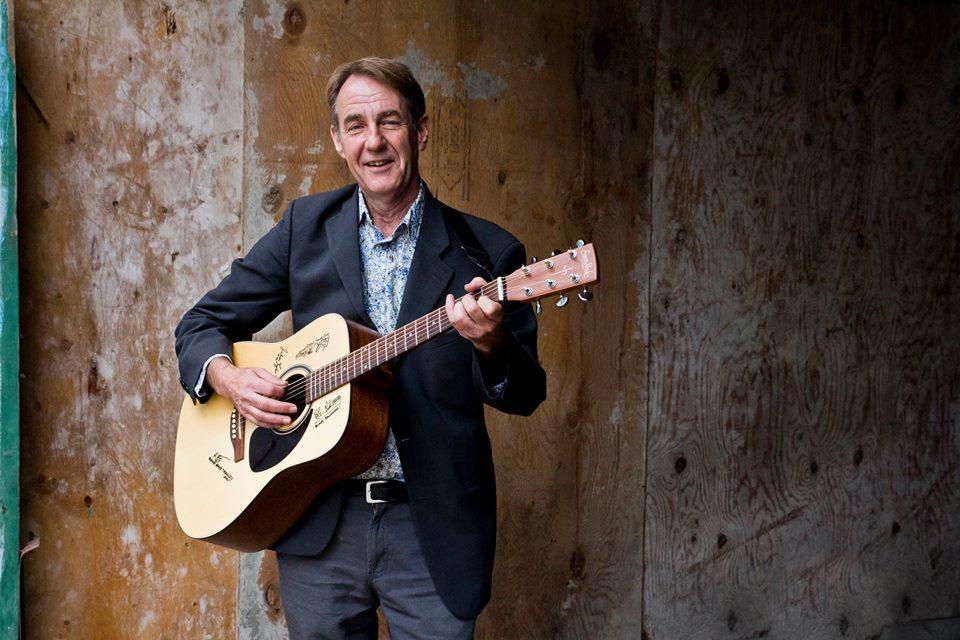 Fri Nov 01, 2019
Gonna start by getting personal in the sense that Fergus Hambleton is a personal fave of mine. It seems like he's been weaving his way into Toronto's musical tapestry since forever. In the '70s Hambleton hooked up with legendary Jamaican composer/trumpeter Jo Jo Bennett and a lasting friendship was formed leading to the pair becoming the foundation for acclaimed reggae collective the Sattalites.
"I was a sax player and I was living in the neighbourhood where all of the reggae stores and musicians were," says Hambleton. "I got to know people and they would ask me to come and play on this and this and that and that. I got pulled into it gradually and it was all very nice. I enjoyed that music because Jamaican music always has lots of horns in it and as a Sattalites horn player, I always appreciated that."
Sattalites became the first Canadian act to play Reggae SunSplash, won a Juno, went on to record 6 albums and can be heard every Thursday night at Toronto's Orbit Room on College St. Outside Sattalites, Fergus has released 6 solo albums of original material, which leans towards a kind of folky roots-pop, delivered in a mellow, affecting, mid-tenor. On the side, he works with acoustic vocal trio Wood and Water as well as a solo in a number of configurations.
"Pleased to announce the release of my brand new album Neighbourhoods, a tour through some musical neighbourhoods… ones I've known and ones I can only imagine.
"We'll be celebrating with a special concert at Hugh's Room on November 6, with a wonderful band, including many of the outstanding musicians that are appearing on the album. I'm especially "chuffed" to announce that I'll be manufacturing vinyl as well as CDs to do justice to the awesome artwork by Barbara Klunder!
"It's been a labour of love and I want to especially thank Vezi Tayyeb who captured everything so beautifully and George Koller for his awesome vibe and encouragement."
The album features on-point contributions from George Koller on bass, Davide DeRenzo on drums, Eric St Laurent and Tim Bovaconti on guitars, with dollops of French horn, strings and vocals of insistent beauty.
Watch Late September Song here:
https://www.youtube.com/watch?v=MGxEgdsLIgo
Fergus Hambleton plays Hugh's Room Live November 6, 8.30 pm. Wood and Water open.
website: https://www.fergushambleton.com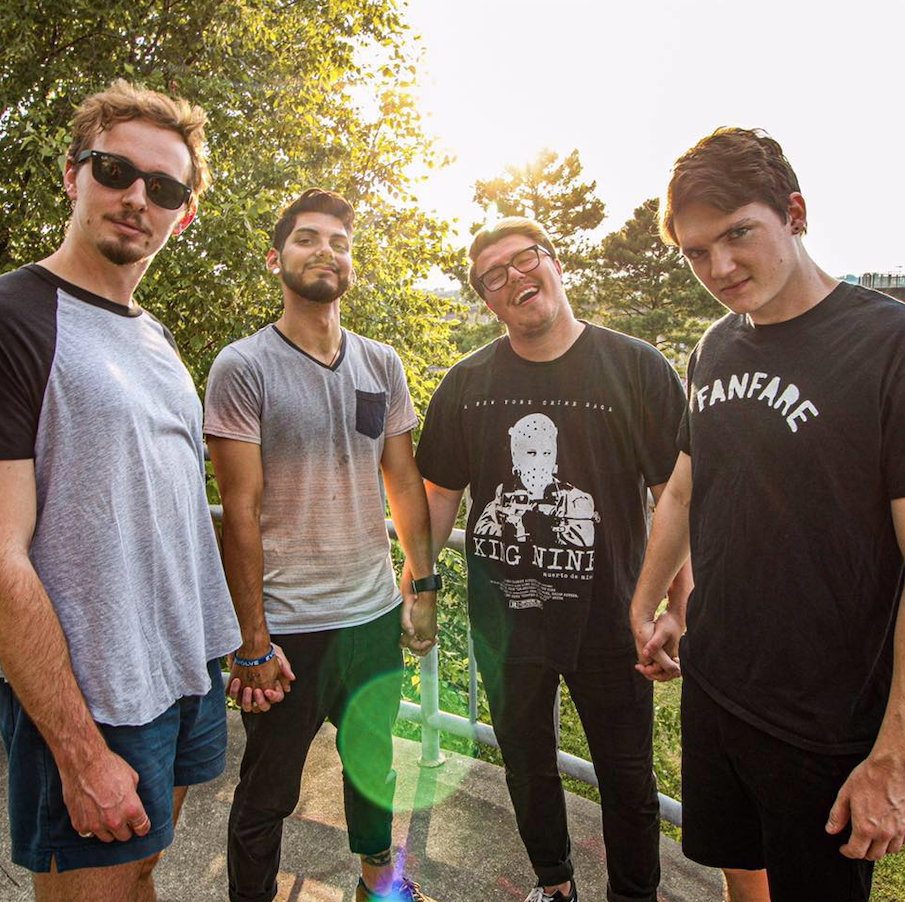 Down in Richmond, VA, Sleave brings together elements of alternative rock, punk, and American hardcore with hints of the grunge and emo movements of the '90s. What ends up is a sound rooted in both the melodic and introspective sides of indie rock, with a side of hardcore aggro on occasion.
They've just released their debut album 'Don't Expect Anything' and it makes 21st-century sense that it's on a UK indie label Engineer Records.
Formed in 2016, Sleave began after Julien Robert and Charlie Bowen met at a party, where they quickly bonded over a shared interest in punk and alternative music. A series of impromptu jam sessions at Julien's parent's house during the fall of 2015 quickly turned into a full project. During this time, Sam Mclelland joined the band on bass and in January of 2016, Sleave officially formed.
The band's presence grew steadily over the next two years, in which they debuted two releases ('Gold EP 2016' and Better Now/Empty Talk 7" 2017) and played countless shows in and around Richmond. The band then took a time out to record what was rumoured to be their first full-length album. Sleave worked tirelessly with the help of Pedro Aida of Audio Verite Studios and Andreas Magnusson, both of whom they had worked with on previous releases. During this time, Daniel Salinas replaced Sam Mclelland on bass; and the current Sleave lineup was formed. In June 2019, Sleave announced their partnership with UK label Engineer Records, and that their first album was finally completed.
'Don't Expect Anything' is out and available from the usual suspects.
Check 'Check Myself' here:
https://www.youtube.com/watch?v=3gyVEs4Pbws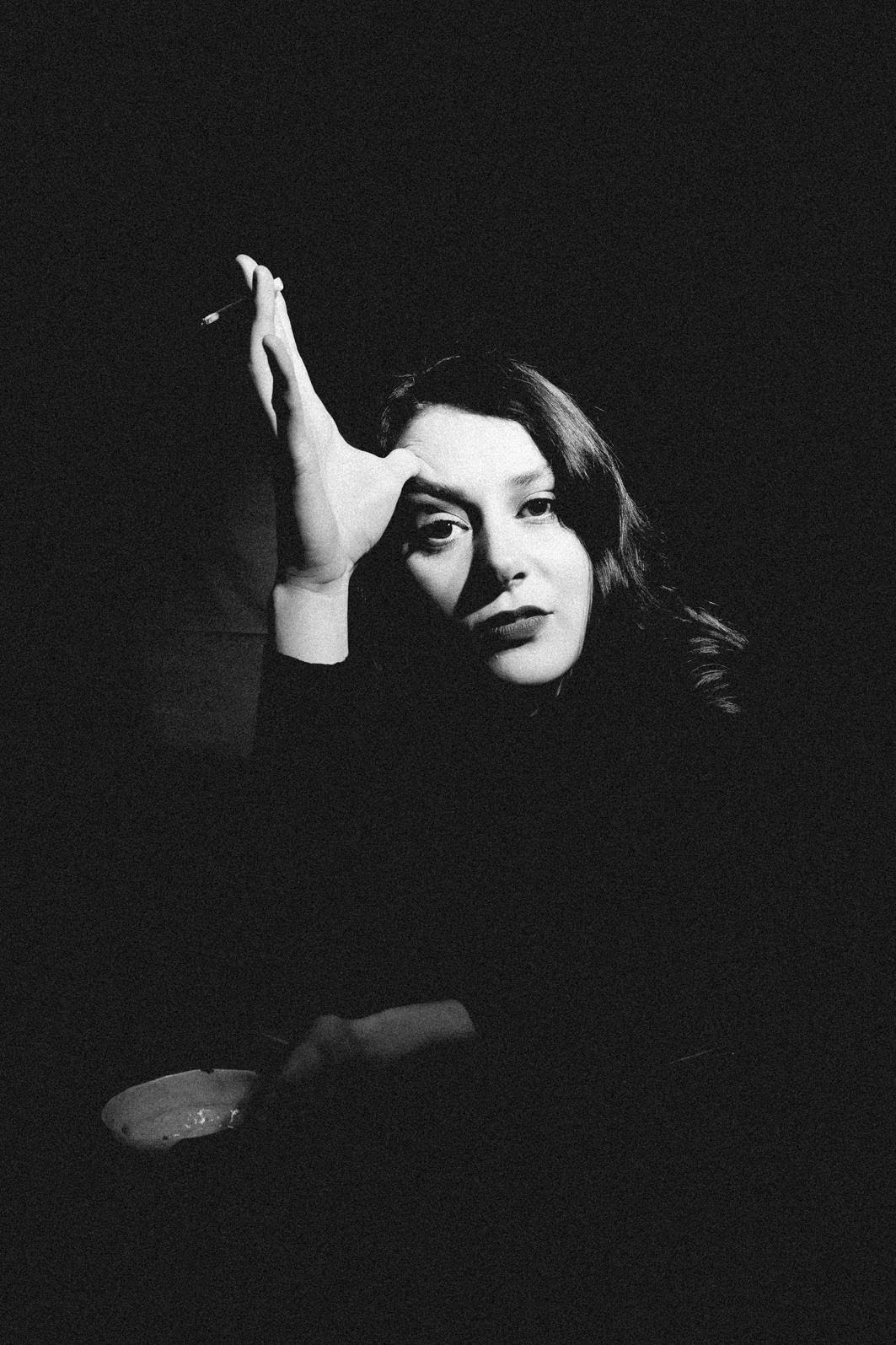 These indefatigable Aussies just can't sit down. Atop their relentless global touring, they've now started a record label and has signed their first artist. Yes, King Gizzard & the Lizard Wizard's Flightless Records is thrilled to be releasing the debut album from Grace Cummings, a powerful new voice out of Melbourne, Australia.
Cummings first captivated the Flightless team with a stunning video she posted on Facebook of herself covering Bob Dylan's "It's All Over Now, Baby Blue." Her debut full-length Refuge Cove consists of nine tracks featuring Cummings' passionate, throaty vocals and stripped-down guitar arrangements. Out November 1, Cummings describes the album as "a collection of thoughts from nowhere, placed in the trees, in the sky and sun."
Check "There Flies A Seagull" here:
https://www.youtube.com/watch?v=MVNY8xblrWU
A scant year ago, Melbourne musician Grace Cummings started playing her own songs armed with nothing but an acoustic guitar and a harmonica. She has since fascinated local Melbourne audiences as she sings simple and honest songs with a powerful recklessness. Within a year she has shared bills with the likes of J Mascis and Do Re Mi as well as a breakout performance at Boogie Festival.
Lauded roots rocker Jerry Leger has released a second single, "Justine," from his upcoming album Time Out For Tomorrow, building further anticipation for its release on Nov. 8 on digital, vinyl and CD via Latent Recordings. The Toronto native will play a hometown launch show at Lee's Palace on Nov. 28, along with other dates listed below.
Time Out For Tomorrow, Leger's third collaboration with producer Michael Timmins of Cowboy Junkies, continues his run of consistently high output and displays the finely honed artistic vision that has been evident since 2005 when, at age 19, he released the first of nine studio albums. It's added up to a body of work that was recently celebrated with the European-only compilation Too Broke To Die, aimed at Leger's growing fan base in Britain and the EU.
The combination of Timmins' capture-the-moment production aesthetic and the Rolling Thunder-esque chemistry of Leger's longtime band The Situation (plus a few special guests) appears unbeatable. And although Time Out For Tomorrow may not be as expansive as Leger's previous Timmins-produced effort, the acclaimed 2017 double album Nonsense And Heartache, a more concentrated dose of everything Leger does best is just as potent.
"Time Out For Tomorrow is the upcoming album by Jerry Leger and the 3rd in a row that I've had the pleasure of producing. In my opinion, it's the most precise example of his craft and vision so far. It's lean, mean and a beautiful collection of songs and sounds."Michael Timmins, Cowboy Junkies.
Check 'Justine' here https://www.youtube.com/watch?v=8gB67aYXUa8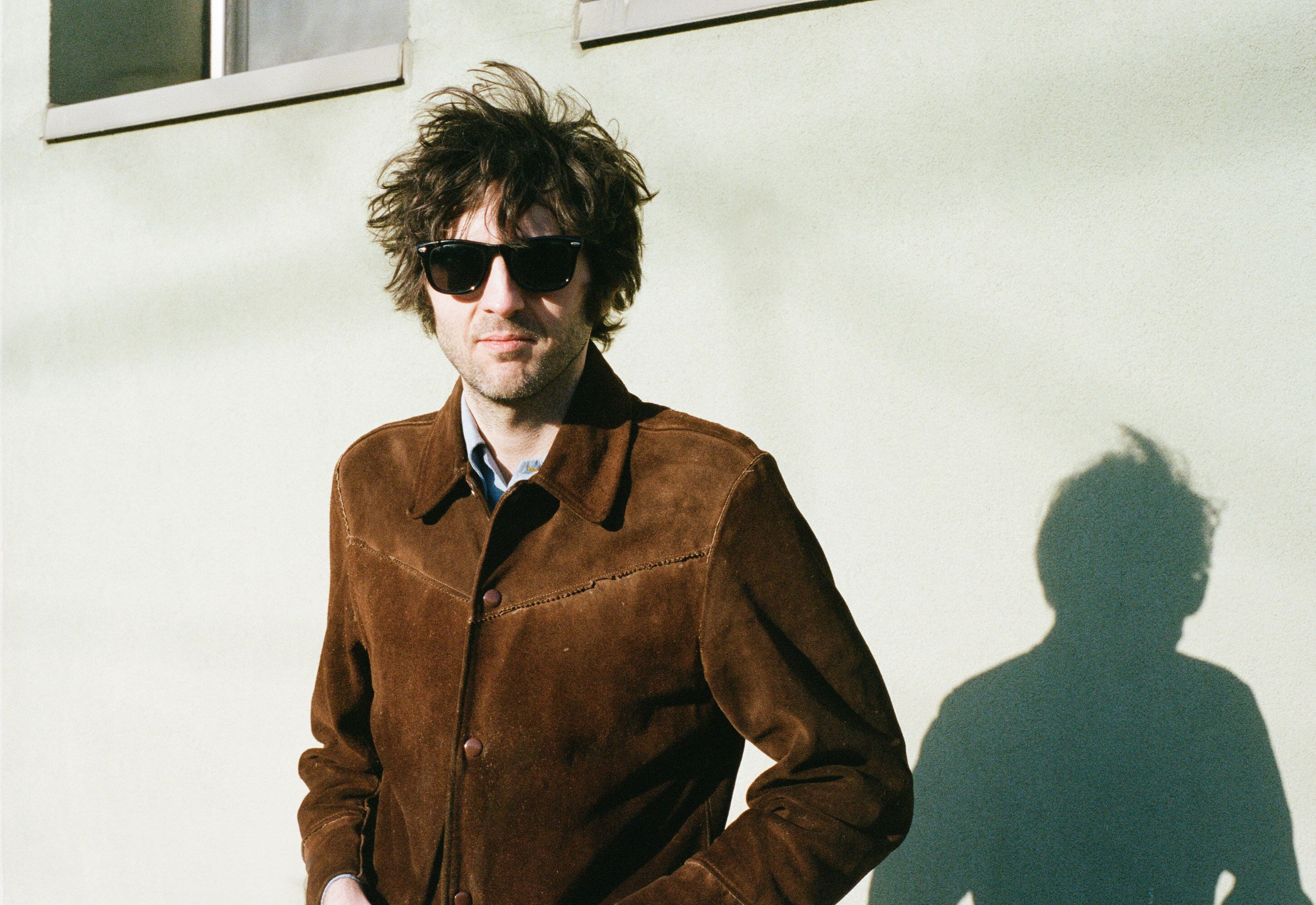 Jerry Leger On Tour
Nov 1:Taproot : London ON
Nov 1: Kops Records: Oshawa ON (in-store performance)
Nov 2: National Arts Centre: Ottawa ON (opening for Erin Costelo)
Nov 17: Second Wedge: Uxbridge ON
Nov 28: Lee's Palace: Toronto ON* (w/ Matthew Barber)
Nov 29: Mills Hardware: Hamilton ON* (guest TBA)
Nov 30: Quai des Brumes: Montreal QC* (w/ Lil' Andy)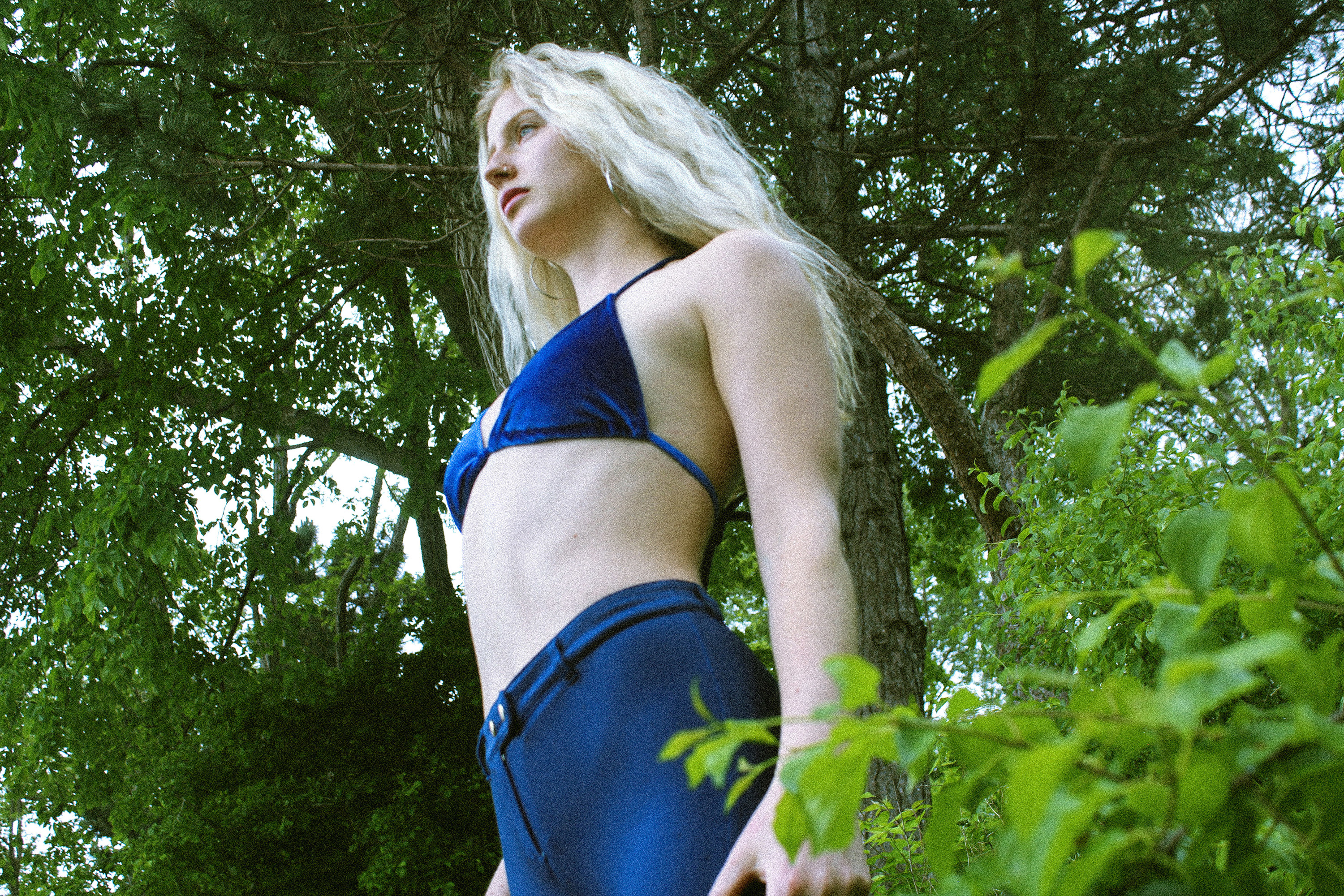 Art pop chanteuse Ava Lake is revealing her glittery debut EP, The Rise. The six-track EP includes her two recent singles, "God's A Ghost" & "Mystery," as well as four brand new tracks.
Created in her Chicago bedroom studio with production contributions from Daniel Loumpouridis (co-wrote/co-produced Louis The Child's "It's Strange"), The Rise is Lake's formal introduction to the world. She found her musical footing while writing the EP, leaning into her diverse skill set as a producer, songwriter, and performer. Her music is unrestricted by traditional song structure, often diverging into an array of genres and sounds that are, at once, jolting and captivating. On The Rise, Lake's beat-driven production, confident vocals, dynamic pop-styling, and dance-floor rhythm come together to create an electrifying aesthetic. The experiment doesn't always come together but big ups for the breadth of ambition.
Lake is a true creative in every sense of the word, dipping her toes into a variety of artistic mediums, including songwriting, production, fine art (she creates her own cover art), acting, and dance. Lake pulls influence from 2000s glitch-pop, 80s vaporwave, and current-day lo-fi bedroom pop in order to create a fresh new sound that feels ready to debut on the dance floor.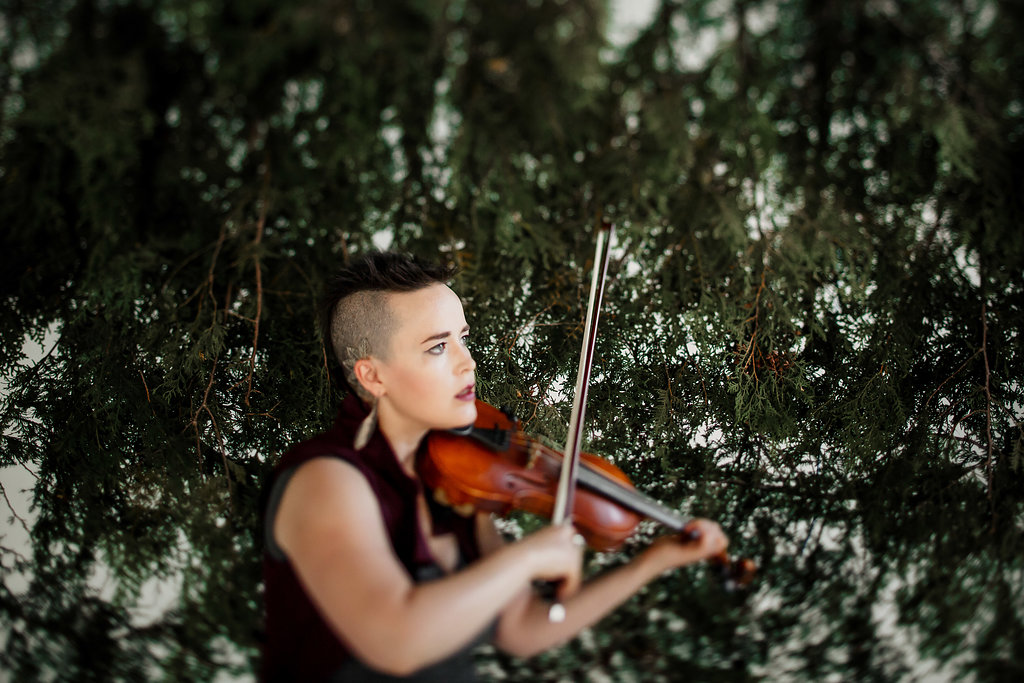 Winnipeg singer-songwriter Raine Hamilton believes art is powerful, and that art is for everyone. In keeping with that inclusivity, a string of Ontario tour dates in November will include American Sign Language (ASL) interpretation.
Starting November 9th in Ajax, The Raine Hamilton String Trio will be playing 3 Ontario shows with ASL performance artist Tamyka Bullen who embodies her beautiful poetry in the visual language of ASL. The trio will perform songs from Raine's latest album Night Sky, alongside an ASL interpreter who will communicate the meaning and feeling of the songs. The addition of ASL interpretation on these shows is an important step in making music and live shows more accessible.
"Art gives my life meaning, and I can't imagine what my life would be like if I didn't have access to it," says Raine. "When I heard from some deaf folks in my hometown that they wanted access to concerts that really hit home for me. I know how important live art has been in my life, and I had the opportunity to increase access for people who were drawn to it. So I did."
Since the release of sophomore album Night Sky in 2018, Raine has been touring Canada extensively, driving, biking, flying, and floating her way coast to coast. Her hard work was recognized with the 'Emerging Artist Of the Year' award at the 2018 Canadian Folk Music Awards and after her upcoming November dates, Raine plans to begin work on a new album.
"This winter I'm staying put in Winnipeg, recording a new album," says Raine. "It is a concept album about mountains and the courage they represent. This album will feature more chamber-folk string trio arrangements, delving deeper into the idioms of chamber music, seeking always to serve the meaning of the song. One song is written around a Renaissance style two-part bicinium, or two-line harmony for viola. Neat! I am planning more ASL collaborations with this album, as well."
Watch 'Lift Me Up' here:
https://www.youtube.com/watch?v=fCYKBX2mnSg
The Raine Hamilton String Trio On Tour
Nov 9th - Ajax, ON - St. Francis Centre
Nov 10th - Ottawa, ON - Saint Brigid's Centre For The Arts
Nov 14th - Toronto, ON - The Burdock
David J (Bauhaus, Love and Rockets) presented his long-awaited double album 'Missive to an Angel from the Halls of Infamy and Allure', on October 18. Now he's gearing up for a mobster European tour. Ahead of this, he dropped the video for 'Copper Level 7', which is well worth the viewing. https://www.youtube.com/watch?v=eiNyp5uekec
This double album is a culmination of everything David J has created in the past 36 years of solo and collaborative work. It entails a highly ambitious and intensely personal, self-deprecating, confessional song cycle, which details a period of profound transition.
The new album features contributions from Anton Newcombe (Brian Jonestown Massacre), Toby Dammit (Nick Cave And The Bad Seeds), Paul Wallfisch (Swans), Sean Eden (Luna), Rose McGowan, Asia Argento, Emily Jane White, Annabel (lee) and the great Czech violinist Karel Holas amongst others.
The new material was recorded in Prague, Berlin and Los Angeles, as well as Beck Studios in Wellingborough, England, where Bauhaus cut their seminal 'Bela Lugosi's Dead' back in 1979.
This album is intended as a cyclic swan-song, the last track, 'I Hear Only Silence Now' being a new version of the song that was the first on David J's 1983 solo debut 'Etiquette Of Violence'.
He will be supporting this album with a European and UK tour, having recently completed a massive world tour for Bauhaus' Ruby anniversary, joining former bandmate Peter Murphy. Sold out venues around the world proved once again that Bauhaus' music is as vital now as it was 40 years ago. David J will be bringing his distinct charm and sonic swagger to audiences in Germany, Italy, Portugal, Spain, France and the UK. David's trio features the great Karel Holas on the violin for most dates. Karel played on the album, which was recorded at his First Floor studio in Prague. Fiona Brice (John Cale, Placebo, Elbow, John Grant, Simply Red) will play the violin for Lisbon, Leira, Porto, Barcelona, Madrid and Paris shows. Robert Vasicek, who also contributed to David's album, will play the piano.
The tour kicks off of October 8 in Prague, winding up later that month in David J's native Britain. His two Spanish appearances (in Barcelona and Madrid) will be particularly special with David J supporting 80s new wave legends Psychedelic Furs. David has also just announced that his special guest for London and Manchester shows will be Pat Fish (a.k.a. The Jazz Butcher). He will also be making an appearance at Levitation Festival in Austin, TX on November 8, performing with Curse Mackey and Rosegarden Funeral Party...
David J On Tour
Nov 03 Los Angeles, CA @ Hollywood Palladium (as Bauhaus)
Nov 04 Los Angeles, CA @ Hollywood Palladium (as Bauhaus)
Nov 08 Austin, TX @ Elysium (with Curse Mackey, Rosegarden Funeral Party)
Nov 24 New York, NY @ Performa 19 Grande Finale (Curse Mackey, Rona Rougeheart, Vangeline)
Dec 01 Los Angeles, CA @ Hollywood Palladium (as Bauhaus)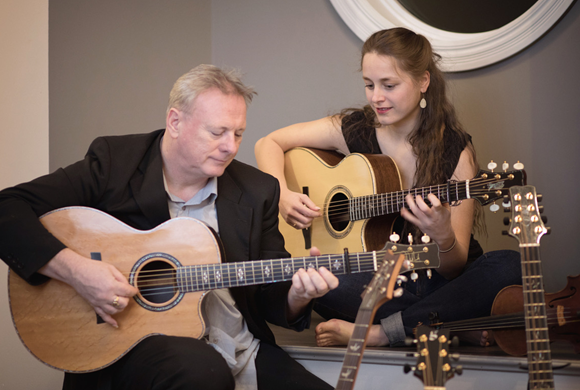 BITS'N'PIECES….Guitarist/raconteur Alex Radeff is back from an illness and that means Donkey's kicking again. With bandmates Bassist Jim Doucet and drummer Terry Kavanagh, they'll be burrowing into the best of roots rock, both old faves and originals at The Queen's Legs Fri.Nov.1, downbeat at 10.
…….On Saturday, November 2 at 6:30 pm The Burdock Music Hall welcomes to their stage a new, internationally-celebrated acoustic duo: Tony McManus & Julia Toaspern with their special guest John McMillan. McManus and Toaspern mark this concert as the official Canadian release of their already highly-acclaimed new CD recording "Live In Concert: in Germany".
Originally from Scotland, longtime Ontario resident Tony McManus http://www.tonymcmanus.com is the leading Celtic guitarist worldwide and has just been listed as one of the 50 transcendental guitarists of all time by Guitar Player Magazine. While Tony is known as a soloist, his frequent collaborations with diverse musicians have always been a significant part of his work. Tony joined the Greentrax label in 1995 and Live In Concert will be the seventh Tony McManus album to be released by Greentrax Recordings.
Julia Toaspern is a multi-talented musician from Berlin who combines classical training on violin and voice with a wide interest in genres such as jazz, baroque and traditional music. She has released two albums of original songs and has performed in both classical and singer/songwriter modes on both sides of the Atlantic. On top of all this, her skills as a guitarist are prodigious and make an exciting fit with Tony's work.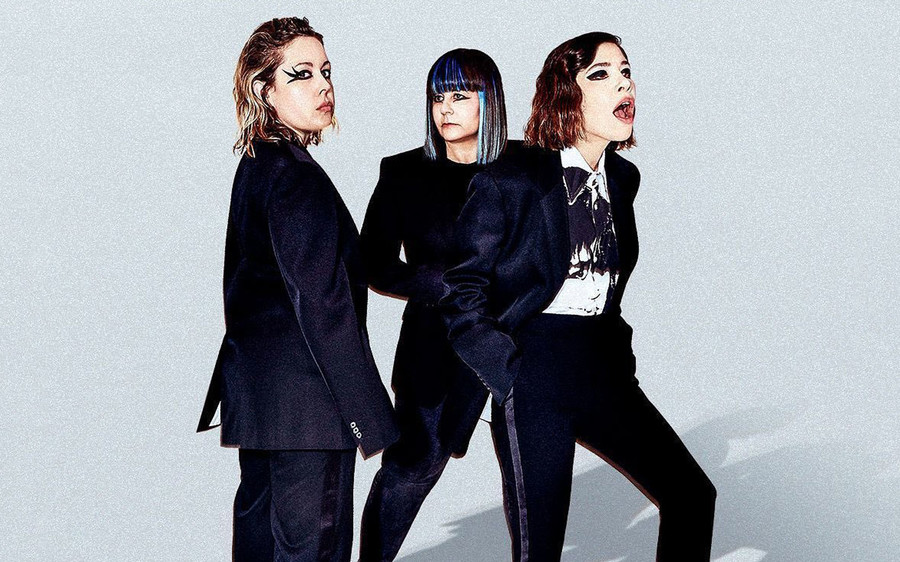 Tony McManus and Julia Toaspern with John McMillan Sat Nov 2, 6:30 pm at The Burdock Music Hall on Bloor…….Matters Of The Heart play The Roxy Cabaret in Vancouver Nov.1…hot ticket show from Sleater-Kinney at Toronto's Rebel Nov.3 will feature lots from the current album The Centre Won't Hold….current line-up features Corin Tucker and Carrie Brownstein following the departure of long-time member Janet Weiss earlier this year…this ninth album is about ambition, desire, and fear. Their collab with St. Vincent brought a sleek, streamlined, big kidz production, very diff from the stripped-down directness of former albums….be interesting to see how the new music comes across live…
…..Jessica Rhaye presents The Dylan Project at Hugh's Room Live Sun. Nov. 3 Doors 6 PM/Music 8:30 PM…celebrate the release of Just like a Woman – Songs of Bob Dylan….Rhaye's sixth full-length album, and first with backing band The Ramshackle Parade, is a rollicking folk-rock interpretation of Dylan's classics and hidden gems transcending the concept of a simple tribute album. The result is a fun folk-rock album with psychedelic undertones, folkie ballads, a conversation between rockabilly and swing, and engaging new interpretations of the Master's works.
Check 'Ring Them Bells'here: https://www.youtube.com/watch?v=rdnK_sMJC28
Support live music while you still can.