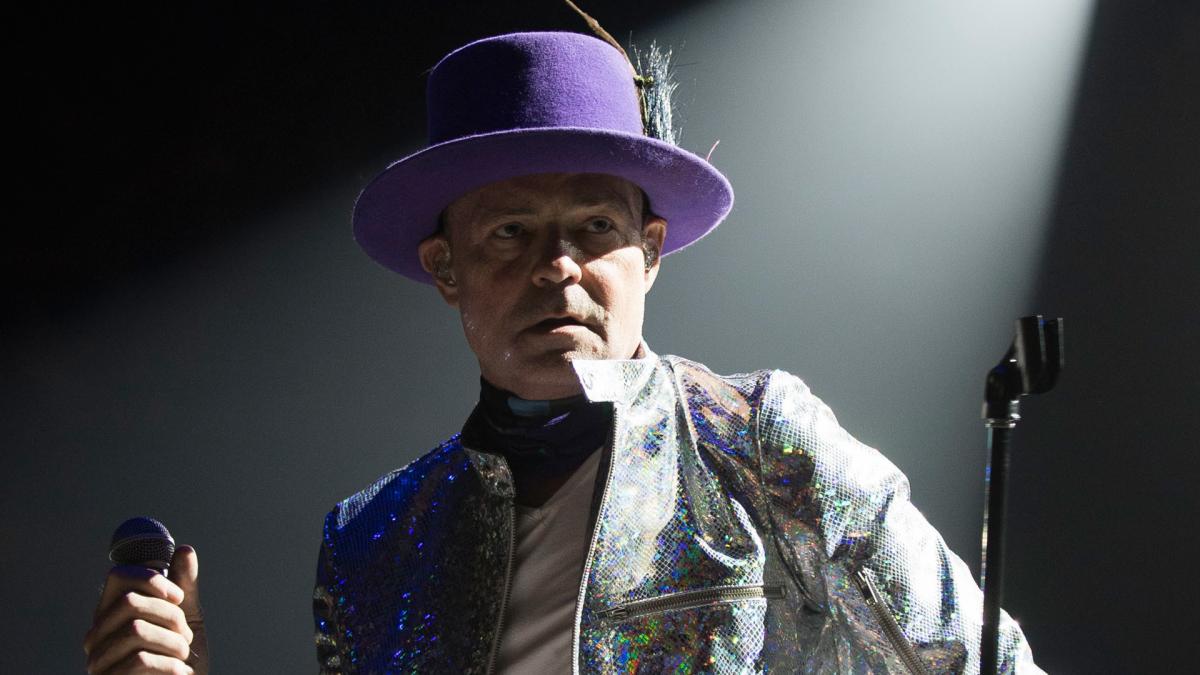 Fri Sep 25, 2020
This week we spotlight The Yonge Street Mission at Yonge/College providing hot meals and nutritious snacks daily to youth at the Evergreen Centre and to all ages at the Christian Community Centre. The food bank welcomes adults and families and offers clothing through a voucher system at their Double Take store. Donations are always in need and can be made online. Food services are available from 12 p.m. to 4:30 p.m. Monday to Friday.
Please donate to your local food bank. The need is real.
In keeping with the seasonal vibe, here's the final solo album from Gord Downie, Away Is Mine. Steered to life by "my oldest Toronto friend," guitarist and co-writer Josh Finlayson, Downie recorded the ten songs of Away Is Mine in July 2017 at The Tragically Hip's studio in Bath, Ontario, mere months before he died on October 17th that year.
A characteristically questing and idiosyncratic work that holds fast to its author's unwavering artistic spirit, Away Is Mine is a contemplation on Gord's life, written with his deft hand and forever inscrutable sense of humour even as he locked eyes with the Great Inevitability.
"This won't be his last release, but these are the final ten songs Gord sang before he passed away. The last time he ever sang into a mic," brother Patrick Downie wrote in a statement. "That's pretty special to us."
Presented as a double album with electric and acoustic versions of all ten songs, the 20-track collection highlights Gord's poetic mastery at its most bare and personal, with vibrant yet haunting production that casts each song in different otherworldly light. Away Is Mine will be released October 16, 2020 in 2LP, 2CD, and digital formats via Arts & Crafts.
The first two songs of Away Is Mine, released with today's album announcement, reflect the spectral setting and unguarded lyrical force at play. Gord's album-opening words on "Hotel Worth" reverberate over a cloudy ambient shuffle, his at first disembodied voice floating on a resonant sonic plane while slyly asking 'Yer walking me to the door / of what was it again ...?' Then, on "Useless Nights", a lattice of starry synthesizers and electric twang plods in a carefree almost joyous swagger toward the definite abyss, while Gord pleads 'Please be good to me / Yea, save me from the useless nights' in his most gentle, fatherly tone.
"There really wasn't a plan to make a record,' says Finlayson. "The whole thing was that I knew this was a great way to spend time with Gord, listening to music, talking about music, talking about things that we'd always talked about. And this just evolved pretty organically.
Listen and watch 'Hotel Worth' here:
Listen to 'Useless Nights'
Sessions began on July 17, 2017 with producer/mixer and Bathouse in-house engineer Nyles Spencer at the helm. The album came together in a flare of creative energy, recording in a burst of live takes over the next four days. Acoustic sketches in "open C" (a remnant tuning from Secret Path songs) that Gord and Josh had knocked together over Garageband that spring became adorned, often in real time, with thoughtful embellishments and lavish space that Spencer describes as "from another world, from the future, from a place we don't know."
Rounding out the so-called Family Band, another cherished friend and decades-long collaborator Travis Good of The Sadies rode out to Bath to sprinkle in fiddle, mandolin, and guitars, while longtime Bathouse overseer Dave "Billy Ray" Koster and Lou Downie, Gord's son, contributed live drum parts further spliced by Spencer into the mix. Through judicious use of drum loops, synths, vocal effects and "general madness," as Finlayson puts it, Spencer transformed Away Is Mine into the supernatural end product at hand.
"They are the same record," avows Spencer, referring to the loosely labeled 'electric' and 'acoustic' discs. "Just different mixes." Finlayson asked for the stripped-back versions after the fact "purely for selfish reasons," as personal mementos, but their standalone value has since grown clear to all who have heard them. They could be mistaken for two entirely different recordings, and yet they are actually the same lightning, just in different bottles.
Away Is Mine is Gord's existential reckoning with life. Away Is Mine is a document of an artist disappearing into his art, essentially becoming his art through that process.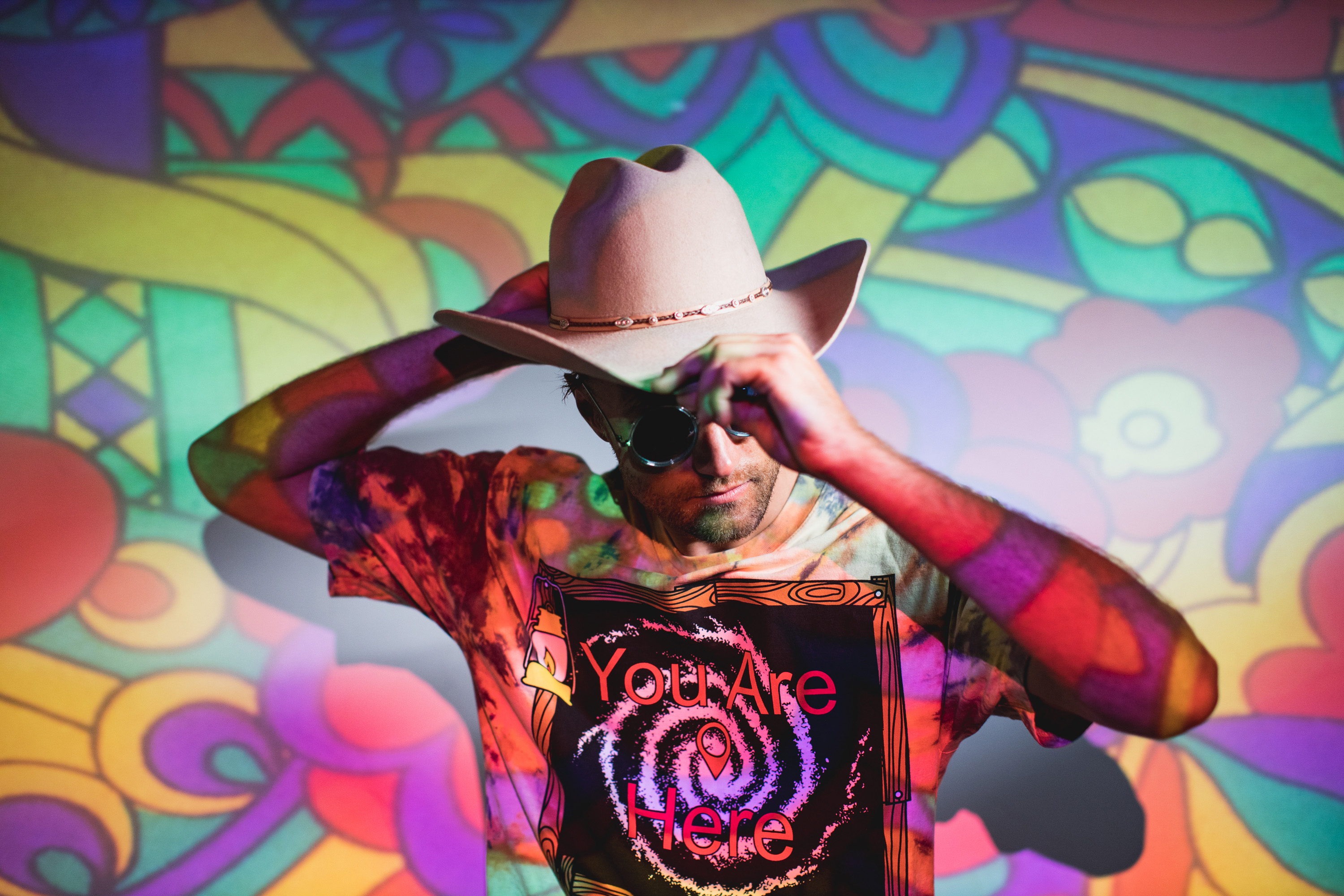 The busking, biking Rich Aucoin knows from epic videos. So when he says the one for new single 'Walls' is epic. sit up straight and buckle up. In the new vid, Rich nods to classic clips from Beyonce, Prince, Weird Al, The Beastie Boys, Queen, Madonna, Nirvana Run DMC and others you'll be able to spot with one eye. Aucoin's new album United States, is out now.
One part surfin' sounds, replete with Beach Boyish harmonies, the other two parts,'70s soul grooves and dance beats, another distillation of Aucoin's go-to blend of music to movie the body atop words to engage the mind. Given the circumstances of its genesis, it's no surprise the lyrics can be sharp edged.
"After some explicit videos cut from news footage," notes Rich "I thought it would be good to have a video that was lighter and so we came up with this video as a kind of sequel to my "It" video but instead of classic films, it's a cutting together of 22 of the most iconic music videos of all time from Beyonce to Weird Al! We had an amazing team and crew putting this all together and it's really fun to see the artists in the videos break down the walls in between their sets and join each other's videos and hop from screen to screen on a classic YouTube landscape.
"This song is a call to breaking down the walls which keep us from connecting with one another but physically and metaphorically, Building off the calls for collective protest change in 'How It Breaks', this song is appealing to not make the divisions amongst our groups be so hard cut off for membership and to keep lines of communication and compassion open to enable more and more to join the team.
It's the first time on the album the women and men's voices are divided up for some call and response with its chorus 'these walls' 'separate our humanity'. The bridge brings light to the fear that's keeping this opening up from easily occurring 'terrified, nation-wide, far and wide, great divide' and the calls to action: 'we'll tear it down from the other side, we'll knock it down from the other side, we'll bring it down from the other side, we're reaching out to the other side.'"
Check out 'Walls' here:
Aucoin wrote United States, observing America from the ground level, while cycling across it for Mental Health America and the Canadian Mental Health Association. While taking this Robert Frank approach, Aucoin composed a song for each of the 12 states he pedalled through. The record is as much about the current socio-political climate of America as it is about states of consciousness; as much fuelled by the burgeoning American protest movement or Hedges' social commentary as it is fuelled by McKenna/Pollan world of psychedelics and meditation apps.
At night, after cycling dozens of kilometres in a day, he would write about and demo the things he saw. Two years later, with its namesake country on the precipice of ruin, he's turned that travelogue into United States, a journey through the states of consciousness that unite us all.
As the United States reckons with its narcissistic leader, its splintering systems, and a fed-up populace determined to have its voice heard, United States offers a soundtrack for these unwieldy, unpredictable days. It doesn't pull any punches or sugarcoat any truths, but it's got faith, hope, and heart.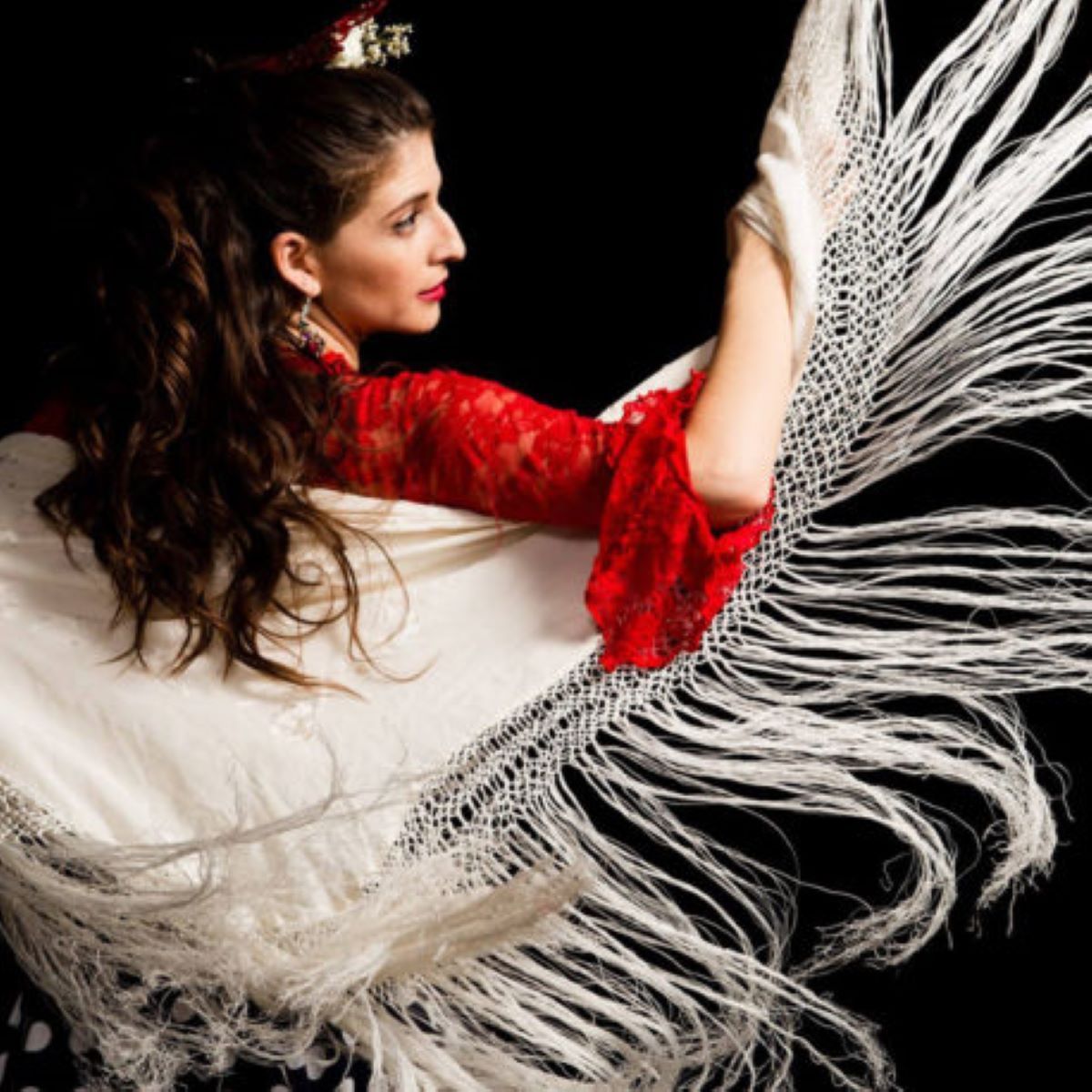 Spanish-rooted singer Tamar Ilana isn't letting the grass grow underfoot in terms of waiting for the Pandemic to disappear.
In early August she launched a new live and online production company, FabCollab, at Small World, in partnership with CBC Toronto. cbc.ca/news/canada/toronto/community/virtual-music-festival-highlights-global-genres-1.5670736
Ventanas was the house band, and it featured 6 BIPOC female Toronto artists: Tamar Ilana, Samidha Joglekar, Naghmeh Farahmand, Eliana Cuevas, Lauren Barnett and Nastasia Y.    fabcollab.ca
Tamar has also just finished recording a new Jaffa Road album in her role as lead vocalist.  They were hunkered down at Canterbury Studio for a week.
Through the Academy of Spanish Dance she continues to teach flamenco singing and dance for kids and adults online. flamencos.net
Watch Tamar Ilana as an electro-acoustic duo for Luminato and URGNT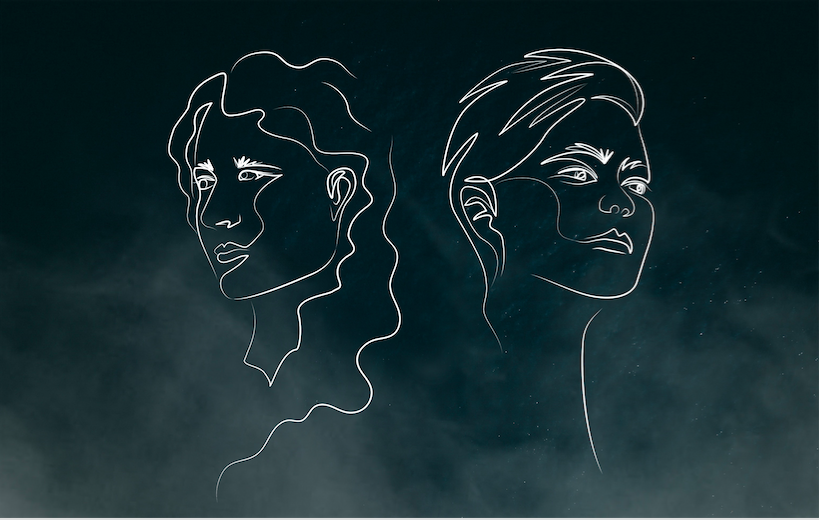 Irish young uns' singer/songwriter Elina Filice and spoken word artist/rapper Claudia Crampton have gone all DIY on an emotive alternative R&B track, "Lying."
The song combines a modern hip-hop beat with alternative elements and Elina's jazz-influenced guitar & bass playing. Claudia's clever rhymes and quick flow contrasts with Elina's spoken-word style verse, and the hook features layered harmonies and vintage keys.
Elina says, "Fascination with the concept of Lying inspired the song. So much of our lives, on a small and large scale, with how we relate to ourselves and each other, is based on lies. The lies we tell ourselves to get by, the lies we tell to either harm or protect each other."
Claudia says, "My verses narrate the story of a relationship that has had its many ups and downs but has ultimately reached its end. The verses reflect the turmoil and hardship that come with an unfaithful partner and the difficulties in coping with the heartache."
Both queer female artists, the pair met at an open mic in Dublin and hit it off. While sitting by the Molly Malone statue, Elina showed Claudia a voice memo she had of the guitar loop, while singing the hook overtop. A few days later Claudia sent over an absolutely on fire first verse, and Elina was blown away by her ease of flow and lyrical style.
The song was recorded, produced and mixed by Kevin Brennan of Wavefarm Productions. It was mastered by Anton Graef-Weber.
Elina Filice is a rapper/singer/songwriter. Her music is soulful and melodic while being influenced by blues and spoken word. She is known for songs that defy genre and interactive live performances. Elina is also the founder of creative consultancy company Red Vine Music.
Claudia Crampton is a rapper/spoken word artist who writes about the need for inclusion and diversity the world over. She strives to influence the world in a positive way through her writing. She is known for her quick and clever lyrical style. "Lying' is a one=of at this point but no surprise if they pair hook up for more musical makeouts.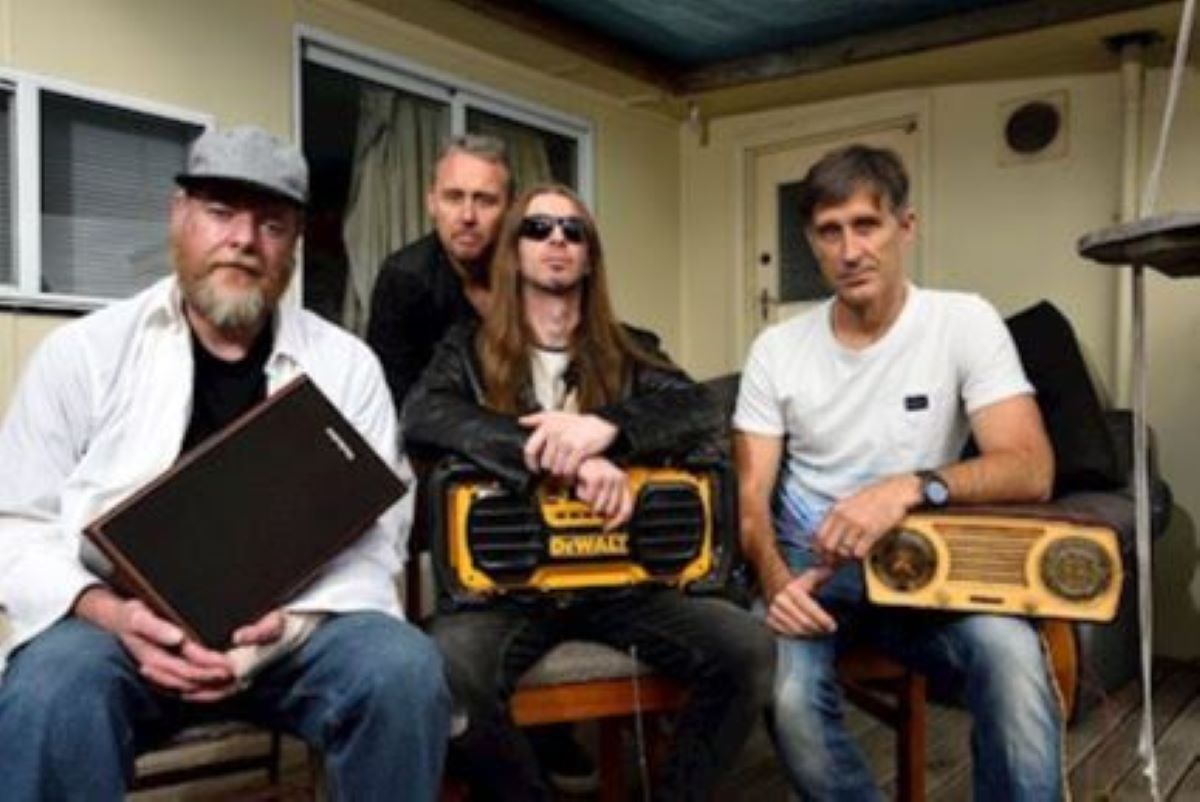 Australian indie art rockers The Silverbeets have announced they will be releasing their 'Halcyon Days' album this autumn. Offering a taste of things to come, the quartet present the lead track 'We Mattered Once Upon a Time', along with accompanying video.
With a rich dark green sound interspersed with multi-coloured stems, their non-formulaic style is distinct. Like their forthcoming 8-track full-length album, this single evoke the spirit of artists such as Can, They Might be Giants and XTC.
Formed in 2014, The Silverbeets hail from Hobart, Tasmania - the small Australian island state at the bottom of the world. This relative isolation has led the band to craft an idiosyncratic sound that borrows from luminary rock acts like Pink Floyd, The Byrds, David Bowie, Radiohead, The Pixies, Queen, Fleet Foxes, Simon & Garfunkel, Nick Cave and Neil Young, among others.
The Silverbeets consist of Farnz Cordeaux (rhythm guitar, vocals), Jamie Scott (lead guitar, vocals), Nigel Hope (bass) and Bill O'Brien (drums) but their recorded sound is also heavily influenced by their "5th member", producer and multi-instrumentalist, Ernie Oppenheimer.
"This is a song about how the government, or people in power, once treated people with some common decency, like we mattered. However all semblance of caring seems to have completely gone by the wayside and all we have left is the greed of man, the greed of those in power who know how to use it against the 99% Viva la revolution!" says frontman Farnz Cordeaux.
"This is the band's third multi-track release - we are starting to show who we are. By this we mean that only now, looking back at our all our releases, can people start to get a handle on what we are trying to do. We don't sit in one style, we don't just write one mood of music but instead are reaching to push ourselves to show a range of human emotions and incorporate different musical styles while doing so".
As of September 21, 'We Mattered (Once Upon a Time)' will be available across online stores such as Apple Music and streaming platforms such as Spotify. The full 'Halcyon Days' album will be released on November 13, both digitally and on CD. It can be pre-ordered via Bandcamp.
Check it here https://www.youtube.com/watch?v=_KB1qREM2GA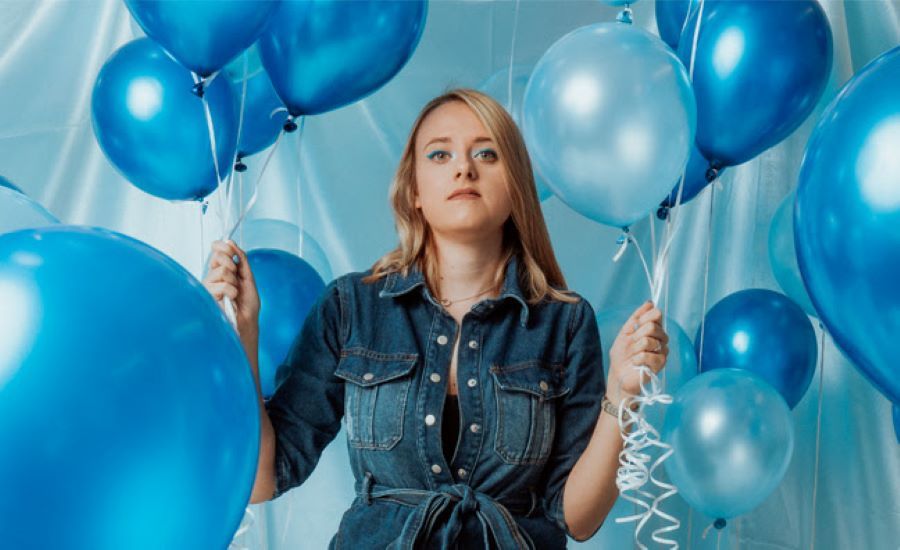 Rising soul/pop vocalist Becky Bowe has finally got it done, dropped her latest EP, Cosmic Heart. She comes from that Adele/Alicia Keys place I didn't know existed but here we are. Bowe is a 23 year old singer-songwriter who would describe her genre as 'soul/pop with an influence of RnB'. Bowe's previous single release 'Don't Darken My Door' reached Number 8 in the UK iTunes Singer/Songwriter charts. Becky's new music is set to create waves in honest lyricism and head bopping tunes, she is not shy to pull from her personal experiences which you will hear.
Bowe's penchant for smooth R&B with a soulful flair is influenced by contemporaries such as H.E.R. and Daniel Ceasar. Her mature singing abilities are echo vocal heavyweights Adele, Alicia Keys and Emily King, artist who have served as major influences to her burgeoning musical career. So expectations? She's got a few and busily assembling the tools to make them happen.
Check 'Don't Darken My Door' here:
Support all forms of music. Support your local food bank. We need each other.