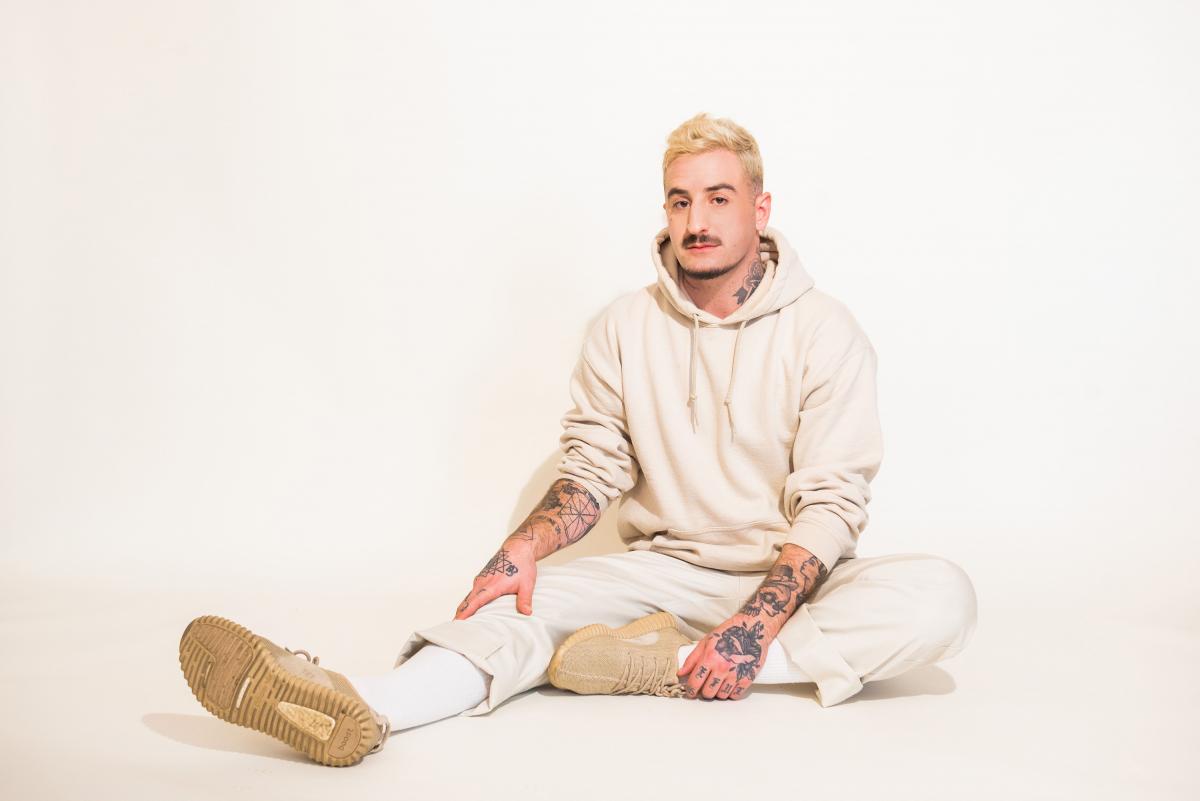 Fri Apr 30, 2021
This week we spotlight Second Harvest Central Food Bank 1450 Lodestar Road Unit 18 Toronto, Ontario
Tel: 416-408-2594
email@secondharvest.ca
Member agencies have been coping with the new realities of providing emergency food relief during COVID. Many agencies have closed their doors, which has put further strain on the food resources of agencies that have remained open.
Support your local food bank.
Stepping in with Toronto soul man, Jesse Maxwell who's dropping a new EP, Hellion, May 7th, almost one year after debut album, Radio Silence.
Hellion is six tracks that find Jesse sharing deep, inner parts of himself with listeners. This approach is similar to Radio Silence, highlighting an ability to connect with people on a personal level through his song writing. Hellion builds on that, indicating just how much Jesse is capable of. Classically trained and with a knack for poetic lyrics, this is an ambient and captivating collection of music. In recently released first track off the album, Undone. Jesse shares the inner struggles about coming to terms with parts of yourself you have yet to love and accept, for him it was sexuality. 'Evergreen' is an uplifting song and good choice to close out the EP as it explores the theme of unconditional love between two people and has a smile making lilt to its tone.
Jesse was responsible for all the song writing, piano instrumentals, lead vocals, sound design and mixing/mastering the tracks on the new album. He also participated in events like The Canadian Music Therapy Fund's "Song Session for the Frontlines" and organized his own events where he played at local retirement homes outside for residents during the pandemic.
Get 'Undone' here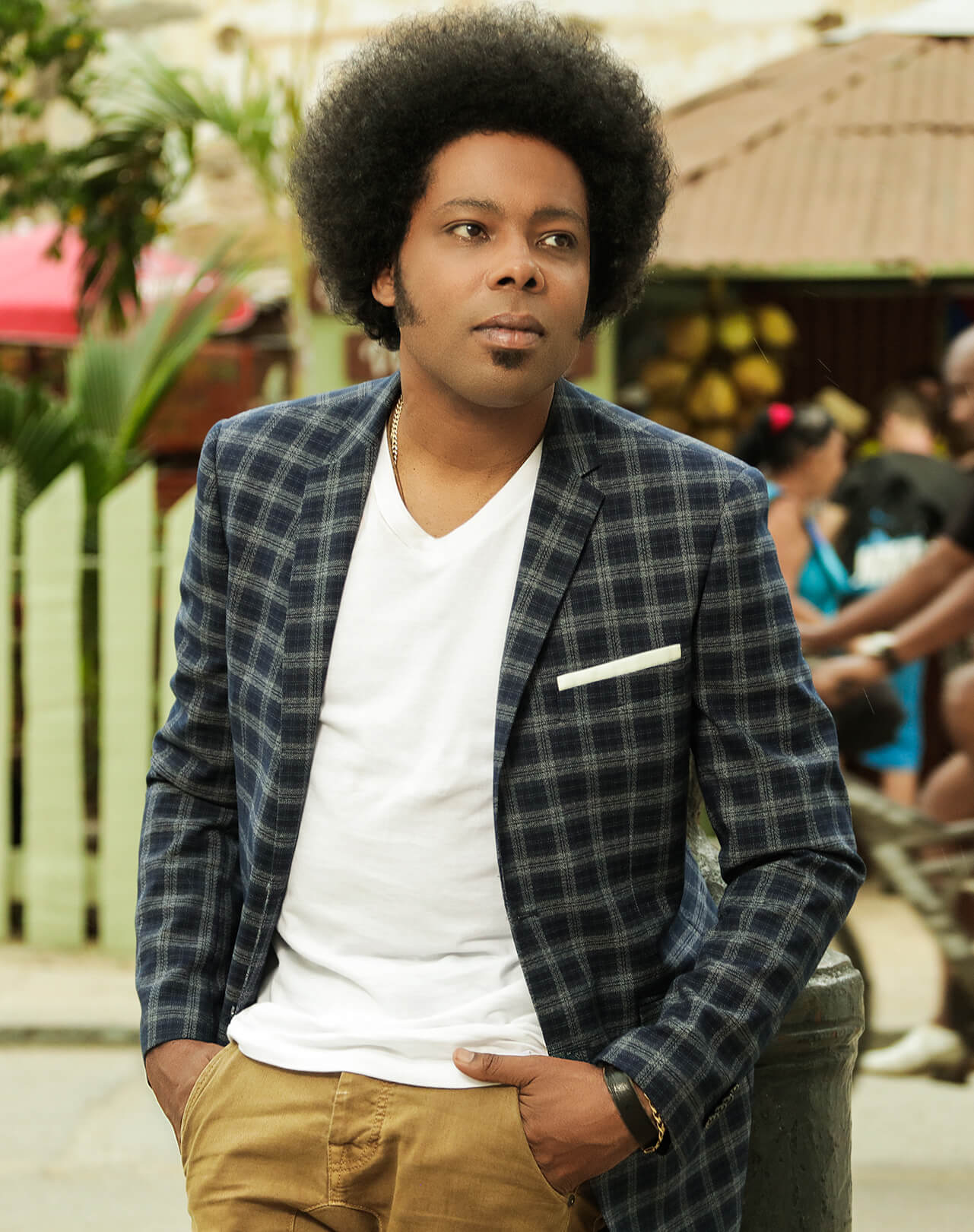 In advance of his upcoming eighth studio album, Cuban-Canadian Juno and Latin Grammy winning artist, Alex Cuba, is release new single "Hablando x Hablar" with Cuban breakout star, Cimafunk. Fresh off his most recent Latin Grammy nominations (seven along with four wins), and notable performance on the November 2020 broadcast, Alex has been working on a new album, set for release next month.
First Canadian release off of the project, "Hablando x Hablar" is a fun and funky upbeat track that questions what we think we know to be true in society. Using only an upright bass, handclaps, and vocals, "Hablando x Hablar" is a bold, full bodied song that feels like a giant production without getting bombastic.
From concept to the final product in just one week, Alex Cuba's collaboration with Cimafunk is a brave musical concept, rarely found in Latin music today yet completely universal in nature. Using only one physical instrument along with vocals and handclaps, the song is incredibly full bodied.
Cimafunk has been rated by Billboard as a "top 10 Latin artist to watch" with his Afro-Cuban funk-soul music style. The high energy performer is well known for his funky-Latin dance music, and made his American debut at 2019's SXSW Festival in Austin, Texas.
B.C. resident Alex carries his Cuba within, incorporating subtle jazz influences, gained from his early years as a bass player in Cuba, and tasteful, sophisticated chords and lyrics expressing his poetry in an undeniably Cuban way. His growing body of work defines a unique musical place in the Latin diaspora.
Alex will be releasing his eighth solo studio album in May 2021.
Listen to 'Solo Tu'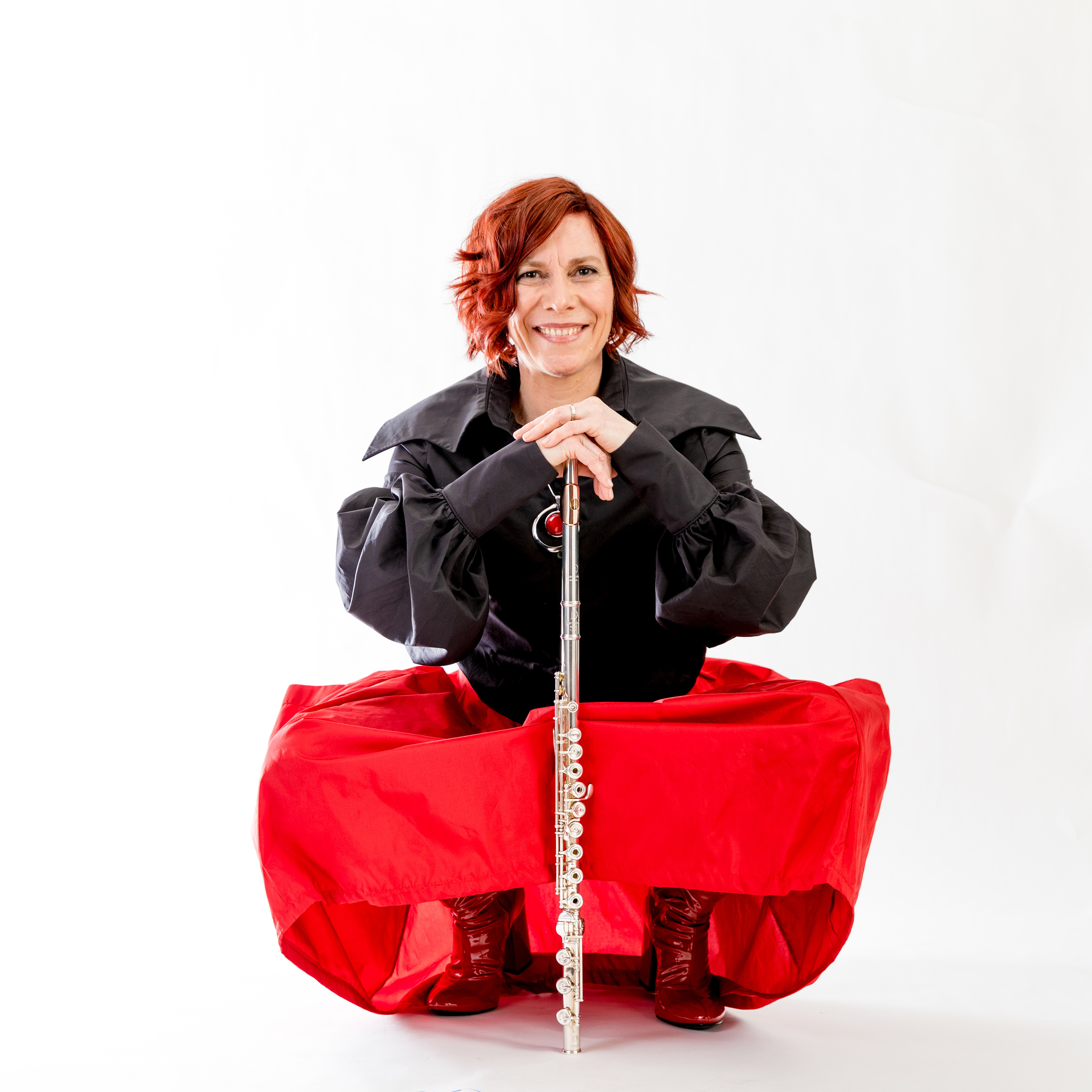 Marie-Véronique Bourque's second album Entre Québec & Saskatchewan was born from Marie-Véronique's need to build a bridge between her identities as a Quebecoise and Saskatchewanian. Recorded in both provinces, it brings together original songs that refer to people, places and events reminding her of the roots she developed over time in Saskatchewan and Quebec, two provinces she calls "home". All musicians featured on the album are respected on the jazz scene including Jack Semple (Juno award winner).
Bourque is a Saskatchewan artist who is not scared of stepping outside the box. Her interpretations of jazz standards and original songs performed on flute and voice, paired with a natural ability to flirt and perform in different genres makes her brand notable.
In 2019, she recorded in Oxford, UK, on Will Cox's album "A Darkling Shore" (released in 2020), along with some incredibly accomplished artists including Orlando Harrison (Alabama 3) and Lily Dior, among many others. The invitation came following Marie-Véronique's participation in Pro7ect, a songwriters and producers retreat, held in Brighton, UK.
In 2018, she released her first album 'Une porte s'ouvre' and it was voted #5 2018 Best Saskatchewan Album of the Year. 'Une porte s'ouvre' landed on National Jazz Charts on !Earshot.
Marie-Véronique is a member of the Regina Symphony Orchestra and the Quarter Tones Flute Ensemble with whom she released the album ''Combine'' in 2015.
She was a member of the Royal Canadian Mounted Police for more than 25 years after winning an audition to join the RCMP band in 1992. After its disbanding in 1993, she followed her musical career while carrying on the duties of a police officer.
In addition to releasing ''Entre Québec & Saskatchewan'' in 2021, Marie-Véronique will be releasing ''Stick Graft ''album with Chapman Stick player Brian Baggett.
Check 'Autumn Leaves' here
Toronto, ON based Jupiter Hollow, announce they will be cancelling their planned live stream tour dates for May due to the Ontario government's Covid 19 lockdown to prevent the increasing spread of the virus in the province.
"It is with heavy hearts that we must announce our formal cancelling of all remaining Phase III live stream tour dates. We didn't intend on ending this tour early that's for sure, but our provincial government did, and our best interest in our home province of Ontario is to stop the explosion of Covid-19 cases currently overwhelming our healthcare system, which directly affects one of our band members.
"We're sorry, and we hope you enjoyed the 7 shows we did get to play this spring.
"In the meantime, we hope you enjoy our live performance singles and our new Live DVD Digital Blueray "Bereavement: Live in Ashburn" featuring John-Ryan Godfrey and Jeffrey Laird, as well as all of our Bereavement show streams available from 2020 and 2021 so far.
"We love you, and we will get through this, and continue to be the busiest band in the world."
The band has already gotten to work planning their Bereavement Tour: Phase IV live streaming tour, which will contain 50 shows performed and streamed live for future viewing beginning on August 2nd until December 11th.
The Bereavement Live Stream Tour: Phase IV
The virtual concerts can be viewed completely FREE on the band's Facebook or Instagram, but for those interested in making donations, can at the following link: https://www.jupiterhollow.ca/product-page/donate
(All shows starting at 6:30 PM EST)
August - 2, 4, 7, 8, 11, 14, 16, 18, 21, 23, 25, 28, 30
September - 2, 4, 7, 9, 11, 13, 16, 18, 21, 23, 27, 29, 30
October - 5, 6, 12, 13, 14, 18, 19, 21, 26, 28
November - 2, 4, 10, 11, 16, 18, 22, 25, 29, 30
December - 7, 8, 10, 11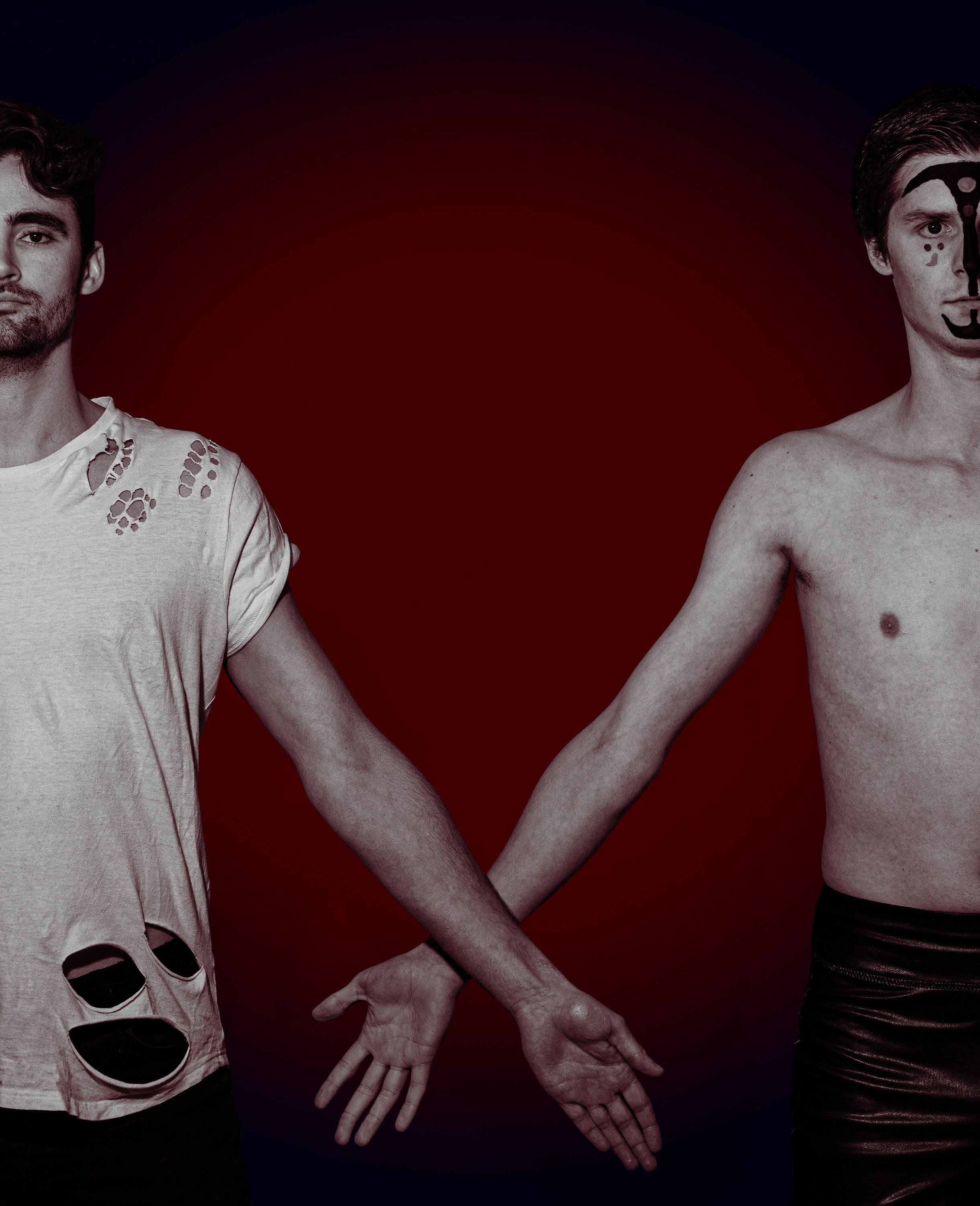 Consisting of Grant MacKenzie (Guitar, Bass, Synth) and Kenny Parry (Vocals, Drums, Piano, Synth), Jupiter Hollow is here to create an artistic experience unlike anything else in the industry. Inspired by the art of storytelling, adventure and all manner of synth-driven music, they take you on a lush, buoyant trip through contemporary artpop with a side of Goth.
The band recently released video from a live session for their track "Sawbreaker", which also appears on a new live DVD / digital Blu-Ray they have put together entitled "Bereavement Live In Ashburn" that is available at the following link: https://www.jupiterhollow.ca/product-page/bereavement-live-in-ashburn
View "Sawbreaker":
Jupiter Hollow released their highly praised album "Bereavement" during June 2020 to follow their two previous admired recordings "AHDOMN" (2018) and "Odyssey" (2016).
Fans can receive the entire new album including digital downloads, lyrics, all the live videos, conceptual interviews, drum playthroughs, and guitar playthroughs completely FREE at http://jupiterhollow.ca/bereavement-experience.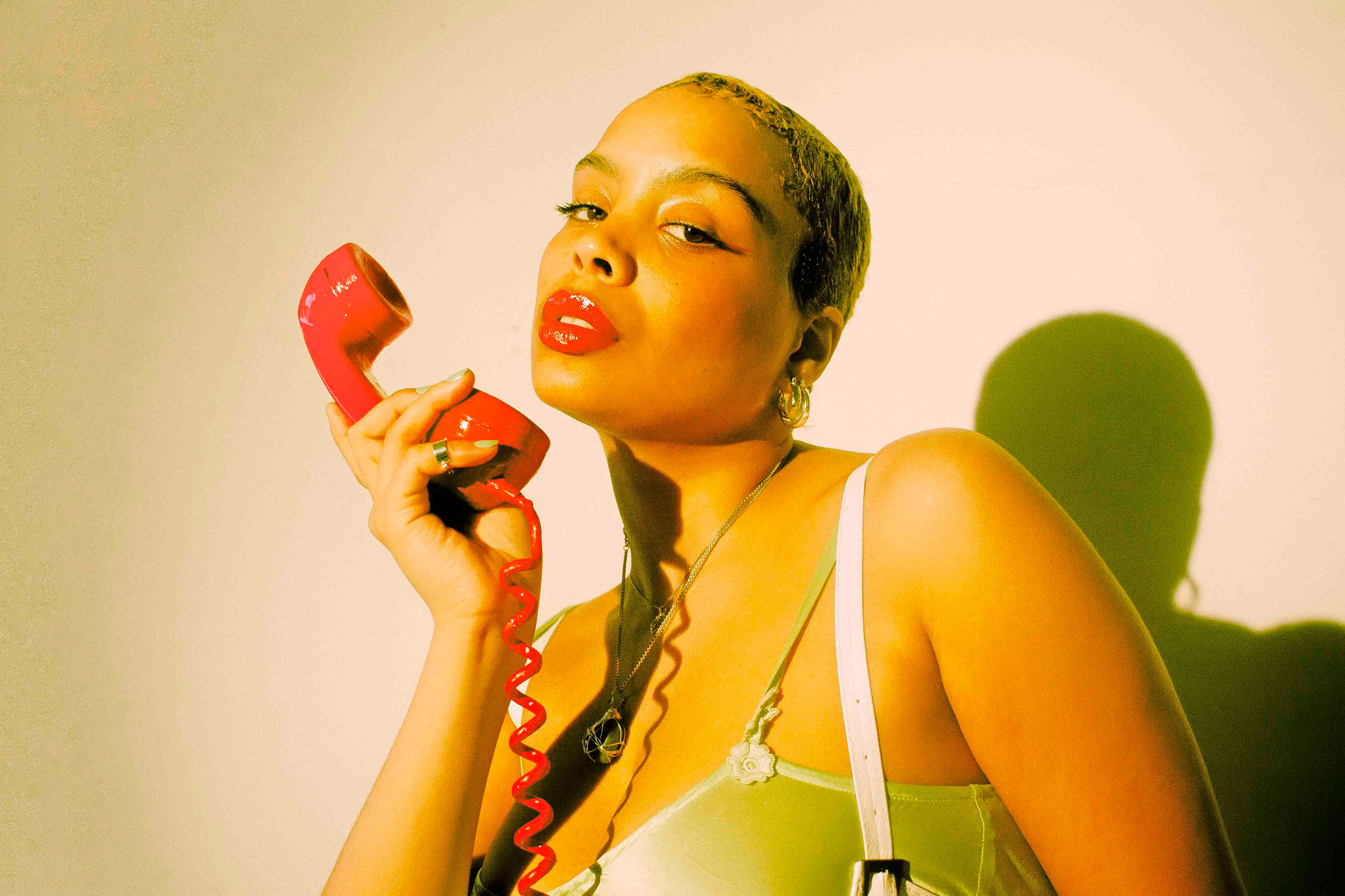 The momentum continues for r'n'b songstress Mighloe ahead of her forthcoming EP "Desperate Times" out June 1st to celebrate Black Music Month and Pride Month in Canada. First single "Don't Call Me" enjoyed support from notable playlists; Spotify's R&B Right Now, Fresh Finds, Mood Ring, Outliers and Apple's Northern Vibes, R&B Right Now, Smooth and Easy and Amazon's Brand New Music.
Singer-songwriter Mighloe returns with second single "Rainy Days'' produced by Late Night Drive and Dean Vision, she continues to provide a rich and honest soundtrack for young lives. This particular offering encourages listeners to unmask their humanity and find refuge and solace in the uncertainties of love.
The Toronto based artiste, a recent graduate of The Remix Project and SOCAN Incubator, has been carefully crafting her sound and developing a clear visual identity as she begins to confidently wade into the tumultuous waters of the international music industry.
Having performed at venues all over the city of Toronto, the R&B/Soul artist can enthrall audiences with smooth and sultry tones. There's a depth to Mighloe's writing that juxtaposes an honest innocence with hard-won wisdom and a strong knowledge of self in order to create songs that are at sensual, world weary and ultimately, hopeful.
Check 'Rainy Days'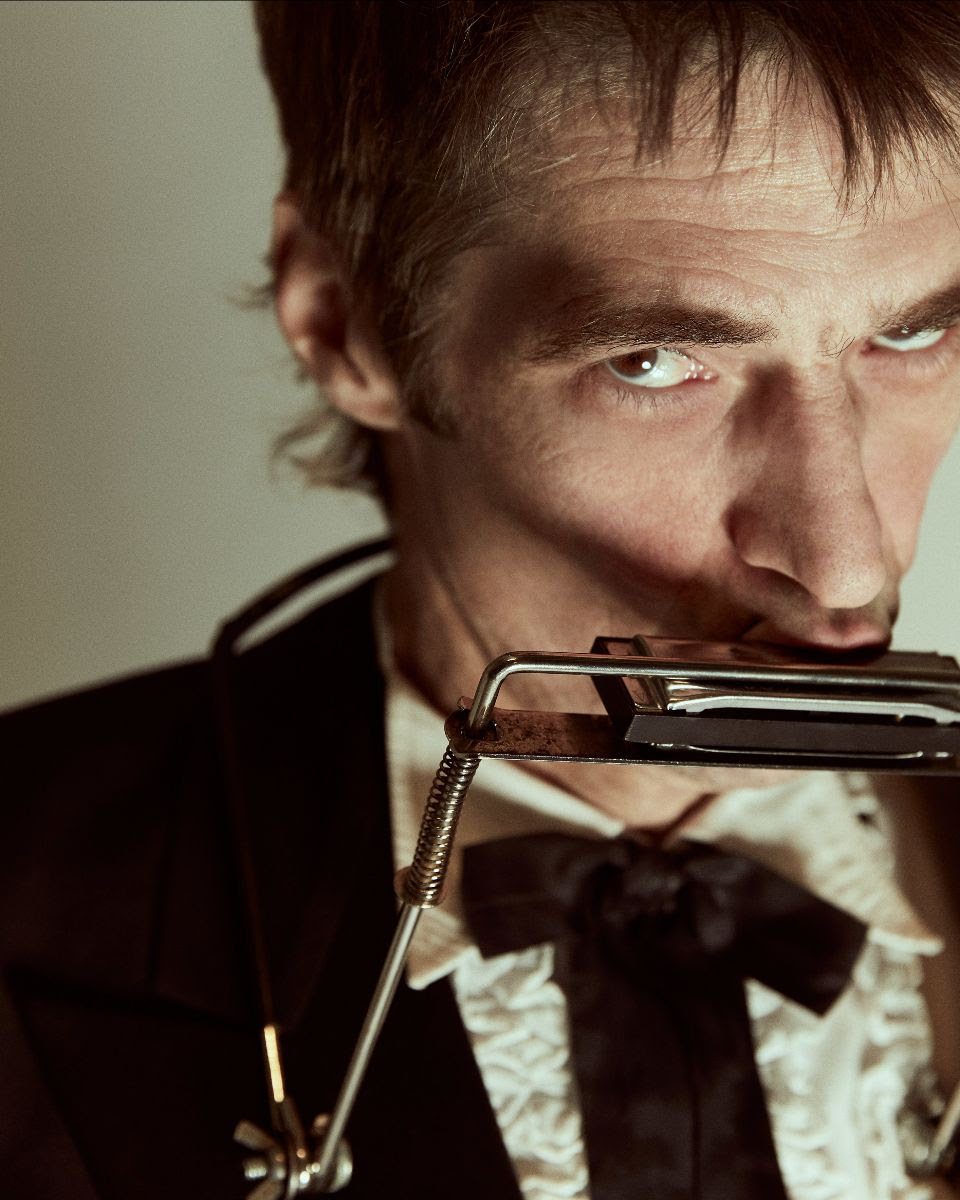 'Twas January 2020 that John Borra released his well-liked album Blue Wine, but for obvious reasons it already feels like a lifetime ago. Normally, the veteran Toronto artist would have spent the past year doing what he's always done best: Playing his ragged-but-right alt-country to his loyal audience, both at home and across Canada.
Instead, Borra has adapted to promoting the album mainly through honing his video skills. Now he's utilizing his more well-known audio engineering chops by offering a new mix of one of Blue Wine's standout tracks, "The Wars." As one of the three songs on the album co-written with the award-winning poet Eva H.D., "The Wars" has a special meaning for Borra, which is why he felt compelled to revisit it.
He explains, "We wrote this song after everything else was recorded and mixed, but I was able to record it just in time to get it on the record. Because of the rushed nature, I never felt it had been given its proper due so I thought I'd give it a new mix and release it as a single. I re-did the bass but otherwise it's the same song as on the record, just given a little extra love and attention it didn't get the first time around."
"The Wars '21" glows with a classic country warmth, accentuated by Borra's signature, timeless vocal performance. Available on all digital platforms, and Bandcamp.
Borra has been a fixture on the Toronto roots music scene since the mid-1990s, and well known for many years prior from his work with some of the city's ground-breaking punk and alternative rock bands, including A Neon Rome, Groovy Religion and Change Of Heart. For over 15 years (up until the pandemic lockdown), he and musical partner Sam Ferrara played every Sunday afternoon at Toronto café The Communist's Daughter.
Watch 'The Wars 21' here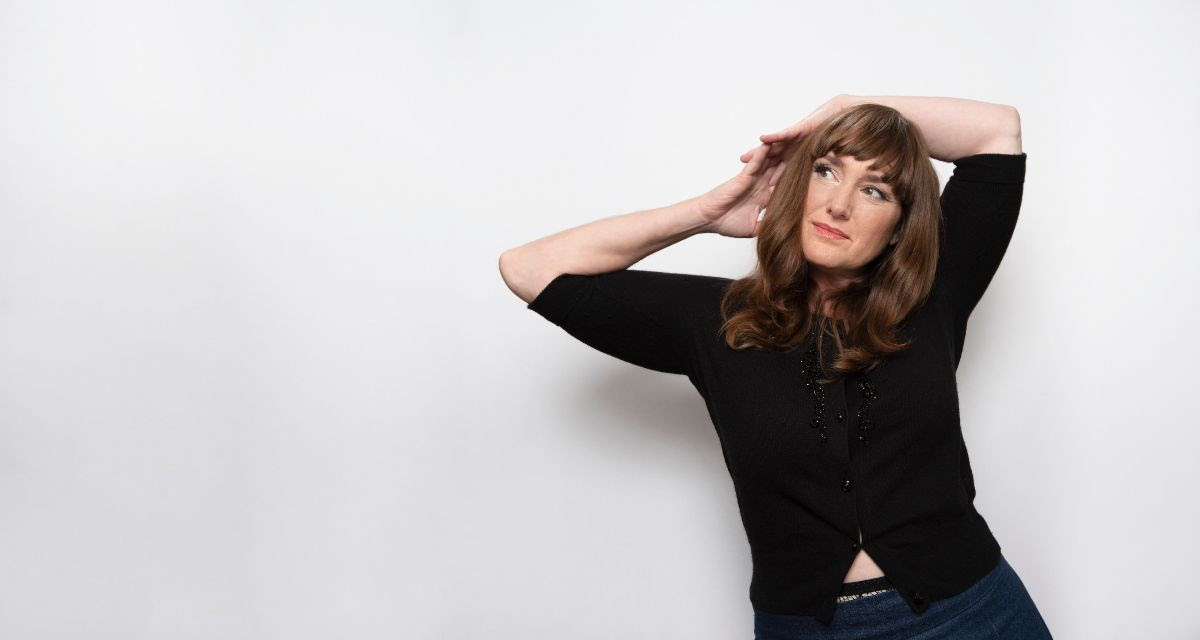 Following Suzie Ungerleider's recent announcement of a name change and new album, My Name is Suzie Ungerleider, an accompanying music video has been released for lead single "Baby Blues". The dreamlike and evocative video by Christine Fellows uses a labour-intensive process of collage and stop motion animation.
 The creative process used by fellow Canadian folk-pop singer-songwriter Fellows' could be described as obsessive, partly due to the precise nature of the animation used, as she explains "Before I made the video, I listened to Baby Blues over and over and over again until it played on a loop in my head all day. I dreamed the song, sat at my work table, flipping through pages and pages of images with my Xacto knife as I listened. The first image that revealed itself to me was the starry sky and the landscape, and everything else followed from there."
Two-time JUNO Award nominee Ungerleider officially opens a new chapter of her distinguished and highly successful career with the August 13 release of new album entitled My Name is Suzie Ungerleider. It's her first since the artist formerly known as Oh Susanna announced that she would now record and perform under her birth name.
 Bursting with trademark evocative melodies and trenchant lyrics, it's the tenth solo studio album by the American-born, Canadian-raised artist revered for such landmark records as Johnstown, Sleepy Little Sailor and A Girl in Teen City. The decision to say "so long" to her long-time moniker Oh Susanna represents her recognition that the "exciting, dark, funny, charming" character that she thought was Oh Susanna was actually Suzie Ungerleider all along. "So here I am, leaving behind the trappings of a persona that gave me the courage to climb up onstage and reveal what is in my heart. It once protected me, but I need to take it off so I can be all of who I am."
The new album is introduced by the characteristically searing 'Baby Blues,' a song about how the traumatic events we witness when we're young can haunt and indeed shape our older selves. It's a deep subject with an upbeat punchline.
 "Like ghosts," sometimes you just need to just sit with them, feel their power, and, because they feel seen, they release their hold on you for a little while." Elsewhere, the album depicts an older and wiser artist and mother sometimes writing for her daughter, both at the time of her dramatically premature birth and miraculous survival on the achingly pretty 'Summerbaby' and, now a teenager herself, courageously dealing with her own identity on the intimate 'Hearts,' on which mountains of blue watch over her.
My Name is Suzie Ungerleider was produced by Jim Bryson.
Here's 'Baby Blues' live
Support the music. Wherever you find it. Support your local food bank.