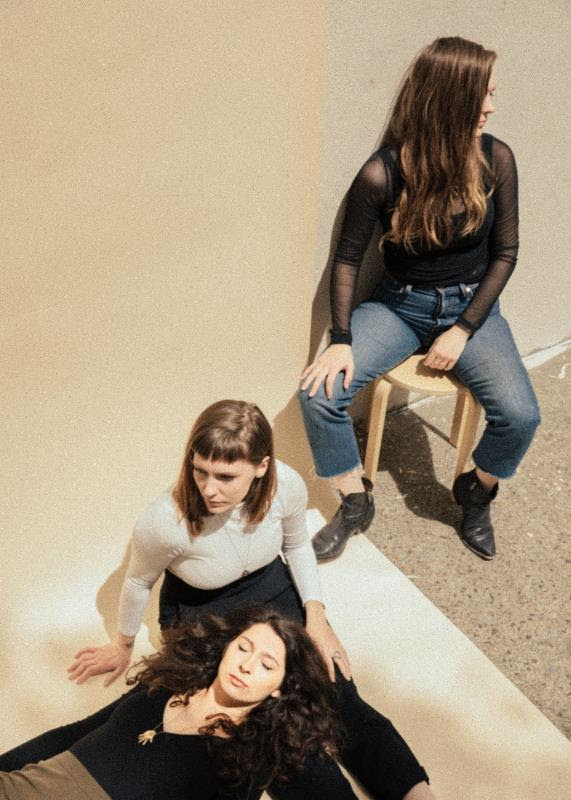 Fri Oct 20, 2017
All femme trio Joseph returns with a seven-track EP, Stay Awake, released digitally by ATO Records. The collection includes three new songs - "All," which opens the set, a demo of "50, 60, 80" and the closing track, "Stay Awake" plus re-imagined versions of two older songs and stunning covers of Tears For Fears' "Everybody Wants To Rule The World" and the Rolling Stones' " Moonlight Mile."
Natalie Schepman, who founded Joseph with her two sisters, Allison Closner and Meegan Closner, says, "Stay Awake is a small collection of songs we put together to help ourselves deal with heaviness. It's a bit of telling it like it is. It's a bit of a 'keep going.'"
"When we were recently reminded of Tears for Fears' song 'Everybody Wants to Rule The World,' it hit us how pertinent it is today even though it was written in the 80's. Today, maybe more than ever," explains Natalie, who added a few lines after the bridge that especially speak to the times we live in:
'Make the most of freedom and pleasure.
All I know is take care of each other.
An open door, a seat at the table, there's enough to go around.'
"In all honesty, it feels like the house is falling down around us, but the lyric 'holding hands while the walls come tumbling down' resounds in our minds,'" says Natalie. "We hope that our music can be a force of togetherness when it seems like everything's trying to divide us."
The band recorded Stay Awake at Sound Emporium in Nashville. It was produced by longtime friend Andrew Stonestreet, who co-wrote several tracks on Joseph's most recent album, I'm Alone, No You're Not.
Produced by Mike Mogis (Bright Eyes, Jenny Lewis), I'm Alone, No Your Not (ATO Records) spent two weeks at No. 1 on Billboard's Heatseekers Albums chart and was voted as one of 2016's top albums by NPR listeners. Cumulative streams for the album's tracks now surpass 21 million on Spotify. Lead single "White flag" topped Billboard's Adult Alternative Songs chart and now has more than 11 million streams on Spotify. Streams for the Top 20 AAA hit "SOS (Overboard)" exceed four million.
CBC Music and NPR Music are streaming METZ's Strange Peace in its entirety. CBC Music's Andrea Gin says of the album, "Their uninhibited, electrifying shows also earned them a reputation as one of the best live bands around... Strange Peace does a good job of capturing the band's intense live show — from the blistering opener 'Mess of Wires' to the careening finale of 'Raw Materials,' it creates sonic turmoil and embraces it. You can almost feel discord in the air as you listen."
METZ is currently on a run of international tour dates that sees them paired with SUUNS, Protomartyr, Modest Mouse, and others as this high water mark album gets the major push
TOUR DATES
Nov. 02 - Prague, Czech Republic - Futurum 
Nov. 03 - Wroclaw, Poland - Klub Firlej 
Nov. 04 - Warsaw, Poland - Klub Hydrozagadka 
Nov. 06 - Berlin, Germany - Bi Nuu
Nov. 07 - Copenhagen, Denmark - Loppen 
Nov. 08 - Hamburg, Germany - Knust 
Nov. 09 - Zwolle, Netherlands - Poppodium Hedon 
Nov. 10 - Kortrijk, Belgium - De Kruen (Sonic City Festival)
Nov. 11 - Utrecht, Netherlands - Le Guess Who? Festival
Nov. 12 - Le Havre, France - Le Tetris 
Nov. 14 - Nimes, France - La Paloma 
Nov. 15 - Bordeaux, France - Theatre Barbey 
Nov. 16 - Toulouse, France - Club Metronum 
Nov. 17 - Barcelona, Spain - La (2) De Apolo 
Nov. 18 - Madrid, Spain - Moby Dick 
Nov. 20 - Nantes, France - Pole Etudiant
Nov. 21 - Paris, France - Le Trabendo 
Nov. 22 - London, UK - The Garage 
Nov. 23 - Bristol, UK - The Fleece 
Nov. 24 - Leeds, UK - Brudenell Social Club 
Nov. 25 - Brighton, UK - The Haunt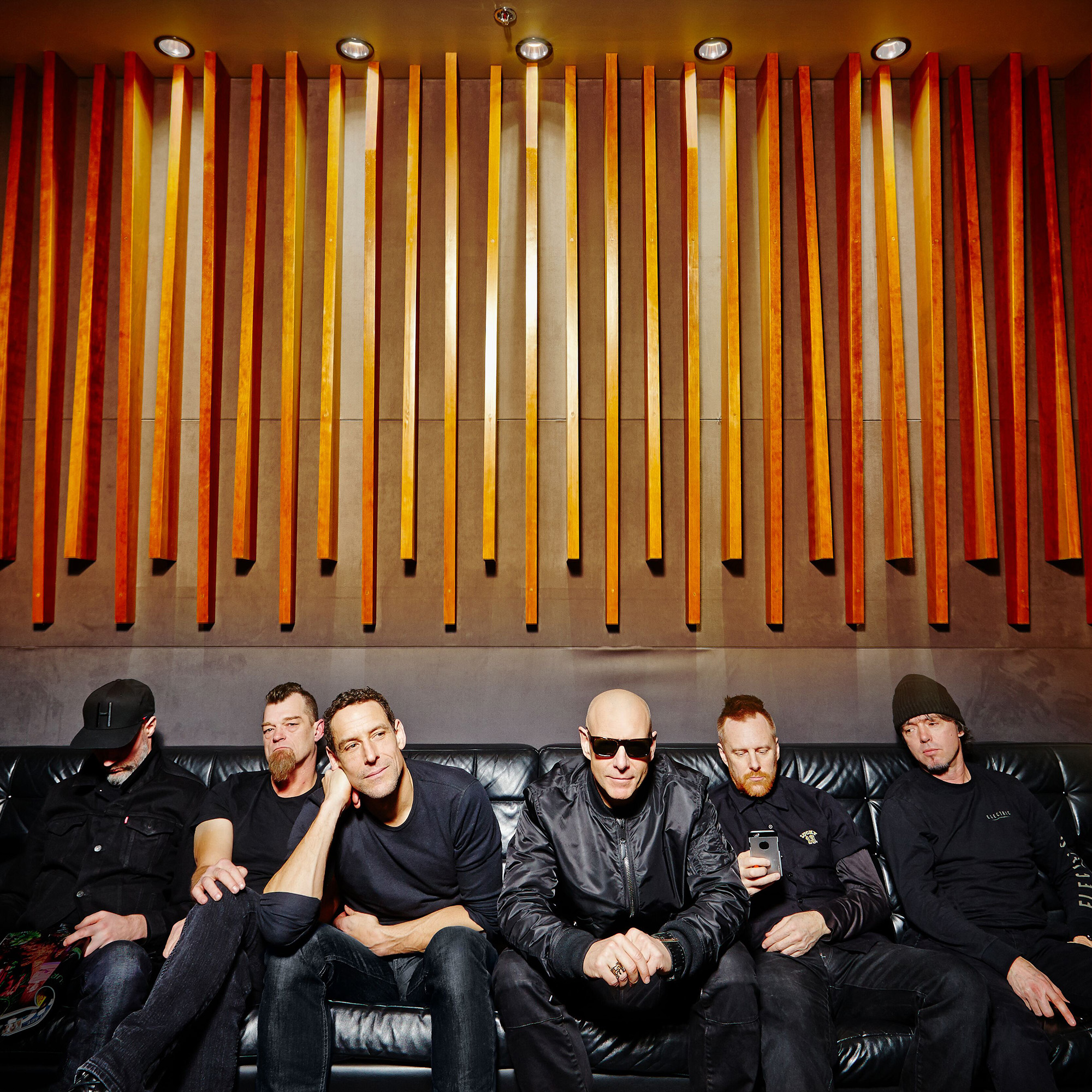 Headstones have a new 360° video for their latest single "Broken" just out and it's trippy.
The video was filmed this summer at Ottawa's RBC Bluesfest giving a full view of the band on stage and their view of the audience, both during their performance and at sound check. Last week the band released an alternate version, showing the 360° footage side by side, seen here. Earlier today, the band went live on their Facebook , Skyping in director Ian Harnarine and Elizabeth Wentling to talk more in depth about how the video came to be, what goes into making these types of videos and of course how to properly watch the latest version of the video to get the full 360° experience.
Headstones are known for their hard-rocking, in your face performances and this fall they will be taking their live show on the road. The tour will make stops in Vancouver, Winnipeg, Edmonton and more.
The band is having a fine year with the release of their critically-acclaimed album Little Army (Cadence Music). This is their highest debuting full-length in over a decade, hitting #3 on the Alternative Album Charts and #13 on The Current Album Charts. Lead single "Devil's on Fire" has lived in the Top 5 on the Canadian Active Rock Radio Charts for 18 weeks, and sat at #1 for three weeks. On the album, Noisey raves, "Little Army still retains that piss and vinegar Headstones built their reputation on, but it also sounds as if they're doing it more out of love than anything."
TOUR DATES
October 28 - Calgary, AB @ Grey Eagle Resort and Casino
Nov 9 - Victoria, BC @ Sugar Nightclub
Nov 10+11 - Vancouver, BC @ Commodore Ballroom
Nov 13 - Kamloops, BC @ CJ's Nightclub
Nov 14 - Medicine Hat, AB @ Esplanade Theatre
Nov 16 - Winnipeg, MB @ Casino Winnipeg
Nov 17 - Regina, SK @ Casino Regina
Nov 18 - Saskatoon, SK @ O'Brian's Event Centre
Nov 20 - Winnipeg, MB @ Club Regent Casino
Nov 23+24 - Edmonton, AB @ The Starlite
Nov 25+26 - Grande Prairie, AB @ Better Than Fred's
Dec 8 + 9 - Buffalo, NY @ Town Ballroom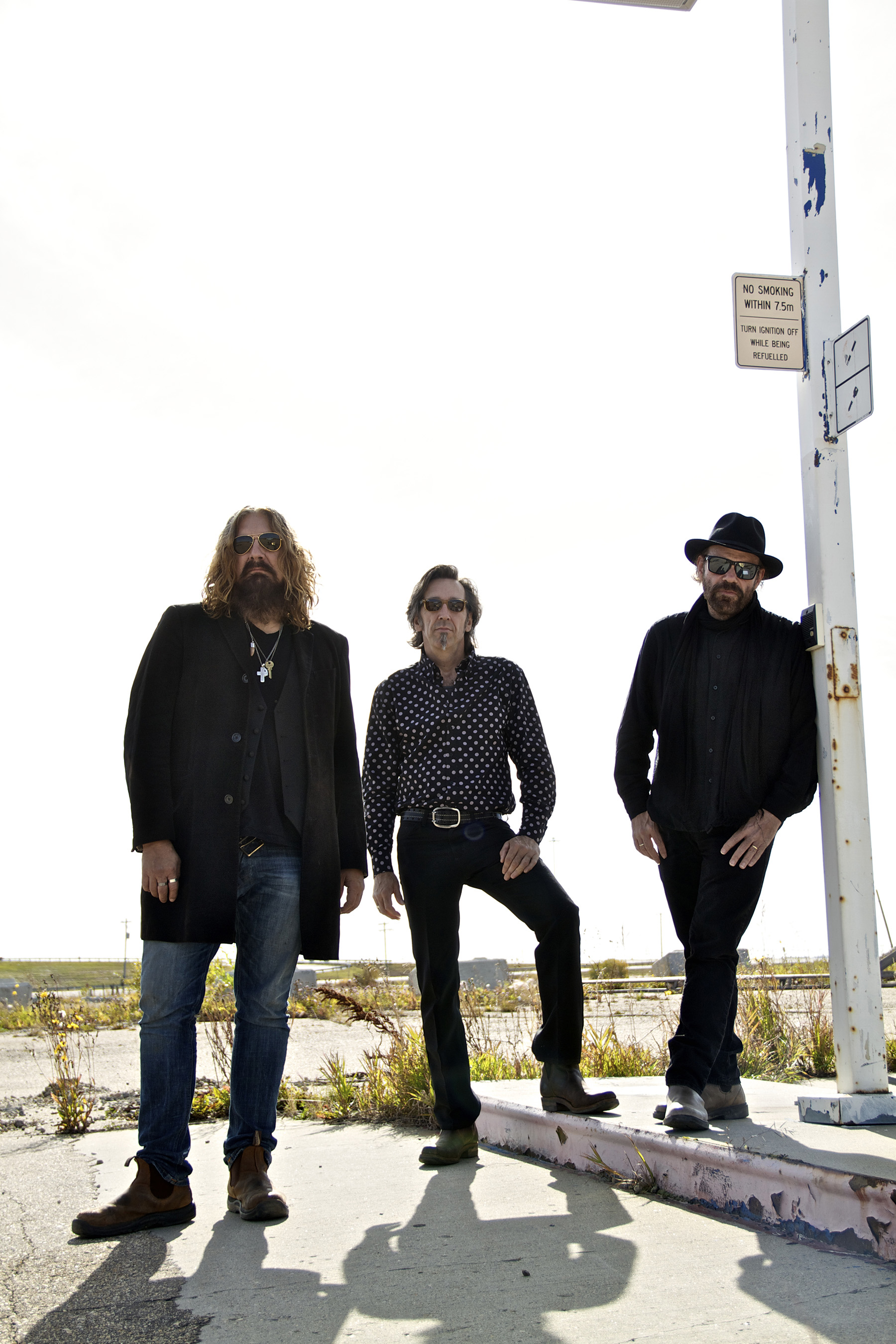 Another rootsy video, this one from Blackie & The Rodeo Kings are sharing the new video for "Bury My Heart" from their latest album, Kings And Kings, which features the trio ofColin Linden, Tom Wilson, and Stephen Fearing joined by some of their favourite male songwriters including Dallas Green, Eric Church, Raul Malo, Bruce Cockburn, and many more.
Written by Linden together with Jaida Dreyer, "Bury My Heart" was written so fast "it seemed to write itself," says Linden. "I knew that it needed someone who was a heavyweight and not fooling around to sing it. Eric (Church) came to my house ready. Knowing exactly what to do...I had played with him, Ashley Monroe, and T. Bone Burnett at CMT Artist of the Year Awards show, and I was blown away with him - we really connected. He has a deep knowledge and love of blues music as well as country and rock n' roll. It was great to work with him and we all appreciated his being one of our Kings'."
Directed by Kaayla Whachell, the video for "Bury My Heart" features actress Mary Fehr, and "through a series of extreme close-ups, conveys the feeling that she is being watched," says Whachell. "She believes - or hopes - that she's being watched by her former boyfriend. At the end of the video, she realizes that she is the only witness to her heartbreak."
Blackie & The Rodeo Kings continue to support Kings And Kings with a string of tour dates across Canada where they will be joined by special guests. At the National Arts Centre in Ottawa the trio will be joined byBruce Cockburn, Matt Andersen andSam Palladio, and in Kingston Dan Aykroyd will also grace the stage. More guests will be announced shortly
Out now via File Under: Music, Kings And Kings, is the companion piece to their 2011 collaboration album King And Queens. Where that album featured guest appearances from some of the band's favourite female singers, this one features some of the band's best 'guy' friends from the world of roots, blues, and country. Each one of them an accomplished 'king' in their realm of creative endeavours and in many cases absolute 'king' legends in the entertainment industry.
Dallas Green, Eric Church, Raul Malo, Bruce Cockburn, Fantastic Negrito, Nick Lowe, Jason Isbell, Vince Gill, Buddy Miller, Keb Mo, Rodney Crowell , and the men of the TV show Nashville have all lent their voices to the album.
WATCH AND SHARE "LIVE BY THE SONG" FEATURING RODNEY CROWELL HERE
Blackie And The Rodeo Kings originally formed in 1996, when Colin Linden, Stephen Fearing, and Tom Wilson came together to record what was suppose to be a one-off tribute album to the great Canadian songwriter Willie P. Bennett. At the time, all three members were deeply committed to burgeoning solo careers that they had no intentions of putting on hold, and had no plans to turn Blackie into an ongoing concern. Now 20 years later, eight albums, one JUNO Award, and several JUNO Award nominations under their belts, Blackie and the Rodeo Kings have organically evolved into one of the finest roots-oriented band in North America. Blackie and the Rodeo Kings remains one of Canada's greatest musical treasures.
TOUR DATES
Oct 25 - Empire Theatre - Belleville, ON
Oct 26 - Aeolian Hall - London, ON
Oct 27 - Centre In The Square - Kitchener, ON
Oct 28 - St. Francis Centre - Ajax, ON
Oct 29 - Avening Hall - Creemore, ON
Oct 30 - The Lighthouse Theatre - Port Dover, ON
Nov 1 - Holy Heart - St. John's, NF
Nov 2 - Rebecca Cohn - Halifax, NS
Nov 4 - National Arts Centre - Ottawa, ON %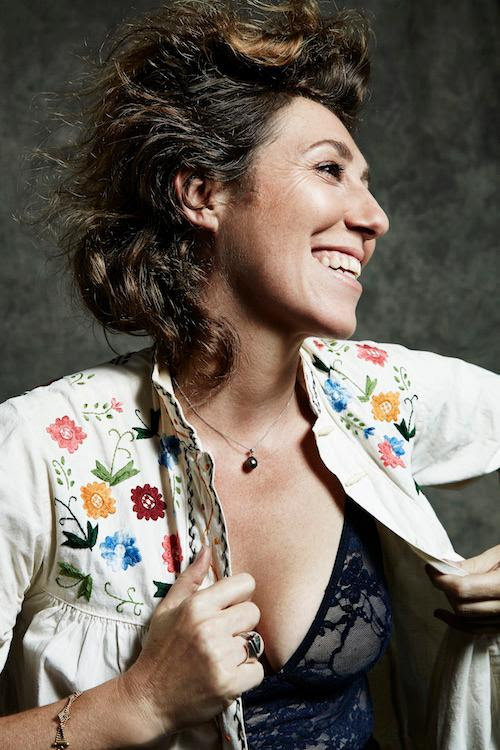 Following the success of her most recent studio album Goodnight City, celebrated songstress Martha Wainwright will bring her highly acclaimed live show across Western Canada and Quebec this fall. The tour will include stops in Sudbury, Winnipeg, Vancouver, Calgary and more.
Goodnight City has drawn critical acclaim across the globe from the likes of Exclaim!, The Guardian, NPRMusic and the Associated Press. Martha wrote half of the songs from the album, while the other half were songs offered to her from great songwriters like Beth Orton, Glen Hansard, her brother Rufus Wainwright, Michael Ondaatje, and Merrill Garbus of tUnE-yArDs. She enlisted producer Thomas Bartlett (Sufjan Stevens, Glen Hansard) and Brad Albetta (Angus & Julia Stone and Teddy Thompson) to create a poignant album that covers a dynamic spectrum in a fluid and cohesive manner. In 2017, Martha has been touring non-stop playing across the world including appearances in Australia, the U.S. Europe, and the UK including a gig at the world-renowned Glastonbury Festival.
CANADIAN TOUR DATES
22-Oct - Regina, SK - The Artesian
28-Oct - Victoria, BC - Sugar
29 -Oct - Vancouver, BC - Imperial
03-Nov - Pont-Rouge, QC - Moulin Marcoux
04 Nov - Cowansville, QC - Eglise Emmanuel
09-Nov - Levis, QC - L'Anglicane
10-Nov - Lavaitrie, QC - Chasse-Galerie
11-Nov - Terrebonne, QC - Theatre du Vieux Terrebonne
14-Nov - Calgary, AB - The Gateway at SAIT
15-Nov - Edmonton, AB - The Needle Vinyl Tavern
24-Nov - St-Jerome, QC - Salle Andre-Prevost
09-Feb - Pierrefonds, QC - Centre Culturel de Pierrefonds
23-Feb - L'Assomption, QC - Theatre Hector-Charland
24-Feb - Beloeil, QC - Centre Culturel de Beloeil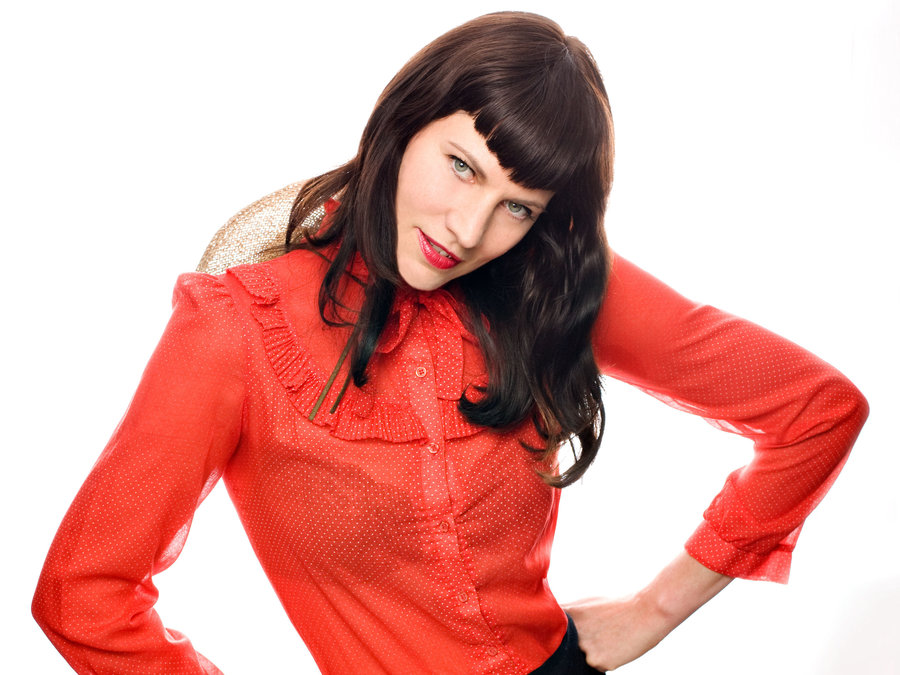 BITS 'N' PIECES
Lily Frost's BIG CITY SOCIAL number three promises heightened revelry, for Hallowe'en revellers on Tuesday, October 31st. As curator of the highly successful events, Lily pulls from swing, rockabilly and burlesque to create an uber-scene. It all unfolds at a newly renovated Lula Lounge, 1585 Dundas St. West , in the heart of Toronto's hopping Dundas West neighbourhood. Big City Social – where dressing up, drink specials, dancing and fine music are everything – will open doors at 7:00 pm with cocktails at 8:00 pm, Lily headlines at 8:30 pm and a dance contest takes place at 10:30 pm.
For more info please visit www.lilyfrost.com
Lily headlines the Big City Social, backed by The Gentlemen Callers – featuring Mike Tuyp, Kevin Walsh, Gene Hardy and Ted Hawkins. Laura Desiree (Naked News), is host and performer as well as DJ Misty, dancers from Soda Pop Hop Dance Studio, and seriously sizzling burlesque from James and The Giant Pasty (of BoylesqueTO) and Ms. Desiree.To get the joint jumpin' BCS is pleased to partner again with Soda Pop Hop Dance Studio. Their members will be onsite to school attendees, perform two numbers in the show and are also coordinating a post-show dance contest.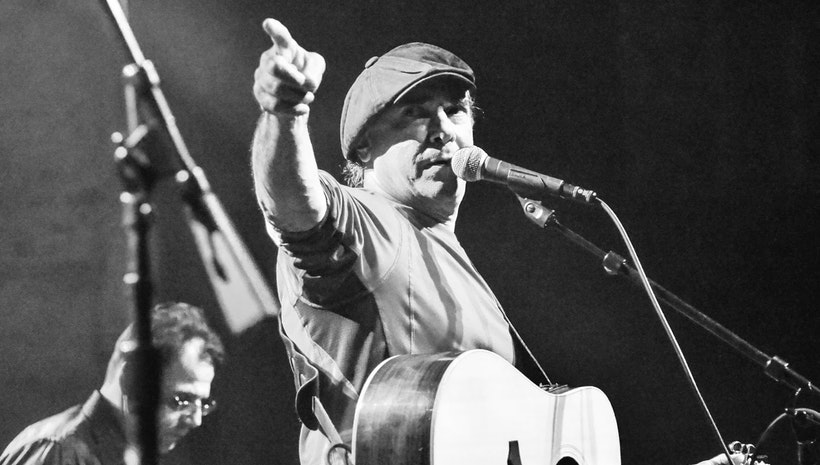 With the current political climate continuously heating up, singer/songwriter and guitarist Mark NNewman isot one to shy away from politically driven messages. His newest single " When I Aim My Gun " touches upon the topic with soul and a roots-driven ambiance that brings its passionate lyrics to life. And with new live dates on the horizon, you'll have plenty of chances to hear the tale first-hand.
With November 2016's "Scapegoat" bringing Newman's full-scale musicianship into the forefront as not only a brilliant slide-guitarist, but a gifted lyricist as well, "When I Aim My Gun" takes a lyrical journey that showcases Newman's writing. " Maybe it's a chip on his shoulder, or a feeling of neglect // Maybe it's a need to get even, or a need for some respect // Honing his skills shooting everything in sight, no target too big or small // Now there's a need to make things right in his world, once and for all. He'll answer the call " he sings, invoking the power of some of some of America's greatest story-songwriters, continuing with a powerful refrain " when evil's in sight, turn wrong into right, when I aim my gun // I'll take up the fight, I'll be your white knight, when I aim my gun ".
To Purchase Mark Newman's "When I Aim My Gun" via CDBaby.com, VISIT: http://bit.ly/2x8juvB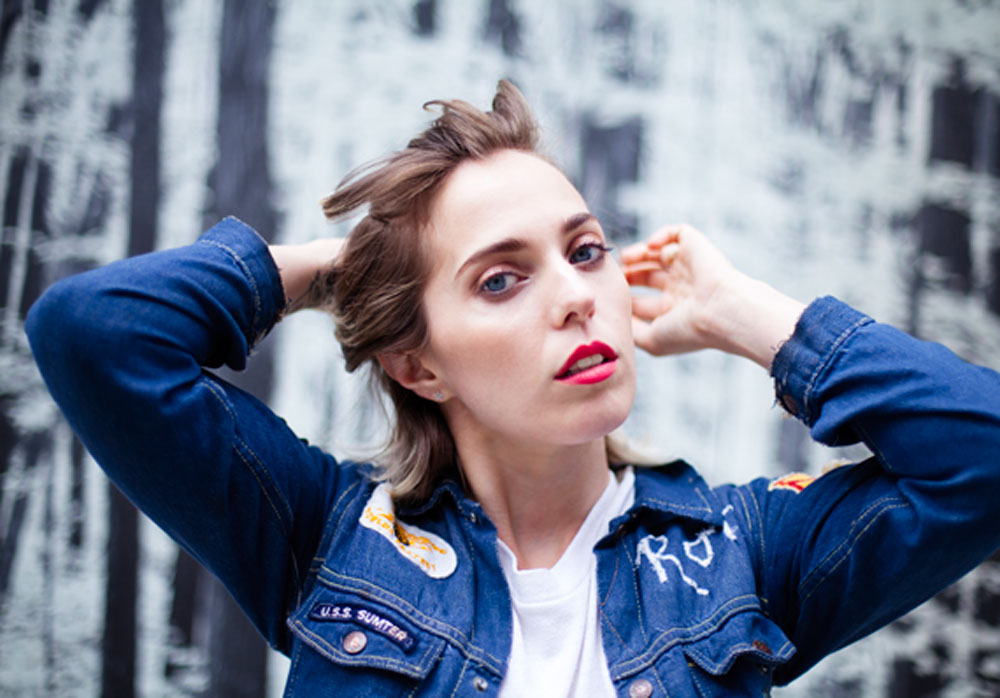 U.S. Girls is the recording project of noisepop musician Meghan Remy, a transplanted U.S. artist based  in Toronto. She'll be offering lots from debut album Half Free, plus new stuff for an upcoming release when she plays two nights, Oct.27 & 28 at Toronto's Tranzac Club,