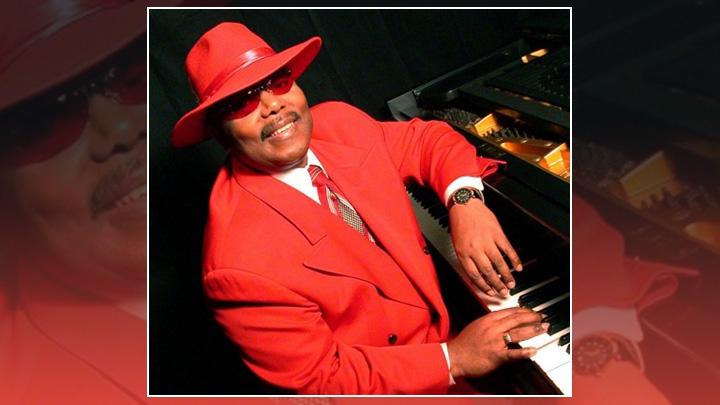 Fri Nov 09, 2018
Kenny 'Blues Boss' Wayne has decades of playing, countless globetrotting tours and a slate of acclaimed, award-winning albums under the belt of his flamboyant zoot suit, the 74-year-old piano master might be the hardest-working bluesman in show business. And this true original isn't changing his tune on his topnotch 10th album Inspired By The Blues. "I'm not looking for a different path," says the Kelowna-based performer. "I love that jump blues and boogie-woogie. That's where my heart is at. I'm just trying to keep that style alive. That's classic stuff. And I'm at that classic age, so it all works out."
Indeed, it does. Inspired By The Blues, out Sept. 28 on Stony Plain Records, finds the Boogie Woogie Hall of Famer applying his deft touch and tremendous talents to another slate of top-notch originals, with the help of special guests like harmonica player Billy Branch, guitarist Duke Robillard and B.B. King's long-time bassist Russell Jackson. With 11 originals — including a tribute to Fats Domino — plus a bonus track of Georgia on My Mind cut live in Mexico, the self-produced set serves as a throwback to '50s rhythm and blues while putting a fresh spin on the genre.
It's an approach he's honed over the course of six decades in music. Born in Spokane but raised in Los Angeles, San Francisco, and New Orleans, and now based in Kelowna, BC, Wayne was a child prodigy in his minister father's youth choir. Eventually turning from the Lord's work to the Devil's music, he took up the blues, borrowed his nickname from legendary influencer Amos Milburn, got a few fashion tips from Jim Carrey in The Mask, and the 'Blues Boss' was born.
He's been large and in charge ever since. Wayne released his first album Alive & Loose in 1995. It was followed by Blues Boss Boogie in 1998 and four albums for Canadian label Electro-Fi Records: 88th & Jump Street, the Juno-winning Let It Loose, Can't Stop Now and the live Piano-Rama. Since joining Stony Plain Records in 2011, Wayne has released An Old Rock On A Roll, 2014's Rollin' With The Blues Boss and Jumpin' and Boppin' in 2016. In keeping with those energetic titles, Wayne is a man in constant motion. He's built a stellar reputation within Canada and abroad for his colorfully energetic shows, and regularly performs everywhere from Europe and Israel to Russia and South America, selling out 800 to 1,000-seat venues and headlining international festivals.
Kenny Wayne On Tour
November 15, 2018 School of Blues, Kelowna Rotary Centre for the Arts Kelowna BC
November 16, 2018 Dekker Centre North Battleford SK
November 17, 2018 The Bassment Saskatoon SK
November 22, 2018 School of Blues, Kelowna Rotary Centre for the Arts Kelowna BC
November 29, 2018 School of Blues, Kelowna Rotary Centre for the Arts Kelowna BC
December 5, 2018 McPherson Playhouse Victoria BC
December 6, 2018 Port Theatre Nanaimo BC
December 7, 2018 Cowichan Theatre Duncan BC
December 8, 2018 Massey Theatre New Westminster BC
December 9, 2018 The ACT Maple Ridge BC
December 10, 2018 Cultural Centre Chilliwack BC
December 11, 2018 Genesis Theatre Ladner BC
December 13, 2018 School of Blues, Kelowna Rotary Centre for the Arts Kelowna BC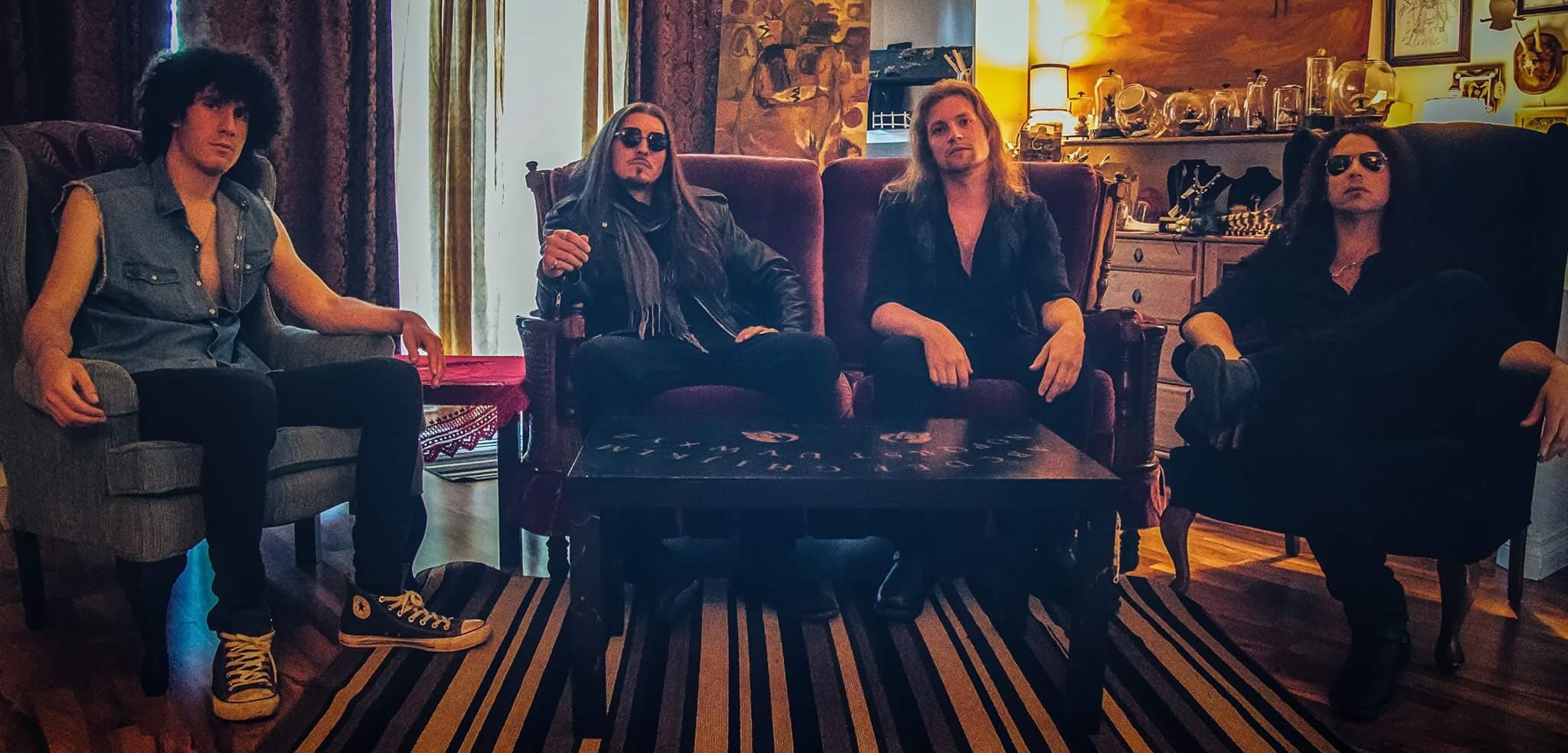 The strength of rock bands from Western Canada continues to impress, and Calgary's "In/Vertigo" is a part of this movement. They've just delivered a memorable, hooky, pure rock gem with new single "Bad Enemy".
Formed in 2016, the quartet delivers relentless, grabby performances at the jet engine decibels of a Boeing 747. Consisting of vocalist Reed Alton, guitarist Shaddy Elsaghir, bassist Duncan McCartney, and drummer Keaton Byfield, the band has already made a mark for itself touring and constantly gigging around Western Canada. Performing high profile gigs with international acts (Pop Evil, Diamond Head, The Lazys, and Striker) has proven the band as young pros, still hungry for bigger stages and even bigger crowds. Their self-titled demo, recorded under Ronnie S. Champagne (Alice in Chains, Jane's Addiction, Social Distortion) had a limited run of 500 and subsequently sold out.
With their official EP hot off the presses for a fall 2018 release, the 4 song debut promises to be a rough jolt in the current hard rock laissez-faire.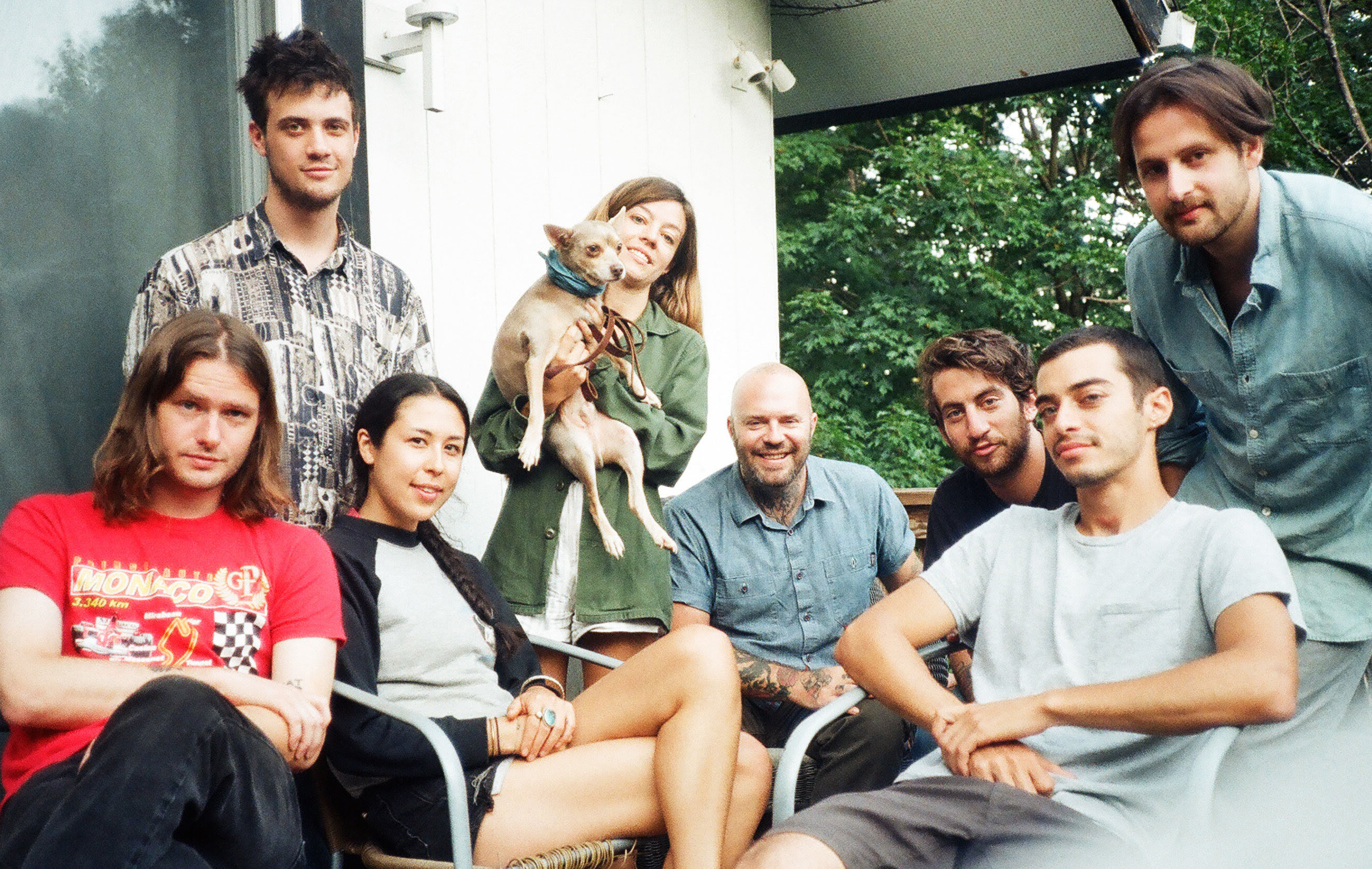 Don't get all cozy just yet. Brooklyn collective New Rose has new album"CryingEyes" out Nov.9 and nothing comforting will come of that.
It seems there's something very American, and I'll go even further and say, something very Southern Californian, about relaxation with a side of menace. The sky is blue, the sun is shining, the water in the pool ripples subtly in the warm breeze… and yet, despite all this, we sense a hint of melancholy in the air, an intimation of danger, a strum of approaching despair. We are so lucky to be here, in this beautiful canyon, by the beautiful pool, with our young, handsome, promising friends—so lucky that our luck can't possibly hold out for much longer. This feeling finds one of its best expressions in L.A. music of the late '60s and early '70s: the Beach Boys, for sure, but also the Byrds, and, following them, Gram Parsons, and the Stones in their "Exile on Main Street" period, which, while recorded by a British band channeling Nashville in the South of France, nonetheless has that very particular haunted-in-the-midst-of-indulgence, dark Los Angeles vibe.
A beauty that can turn into its opposite at any moment is also what comes to mind when listening to New Rose's "Crying Eyes," the band's second album—which makes a sort of sense, partly because Al Perkins, who recorded steel guitar on both of Parson's solo records, as well as on the Stones's "Torn and Frayed," off "Exile," plays on several tracks. The band is New York-based, but their songs' gorgeous, lilting melodies and soothing harmonies lull us with the promise of a chill redemption that is not un-California. Everything's gonna be all right, baby, the languid, rhythmic strumming and drawling vocals tell us. Nothing really bad has happened yet, and it might, and probably will, but in the meantime, let us kick back. As Babitz writes, "In L.A. when someone gets corrupt, it always takes place out by the pool."
Short winter tour to come.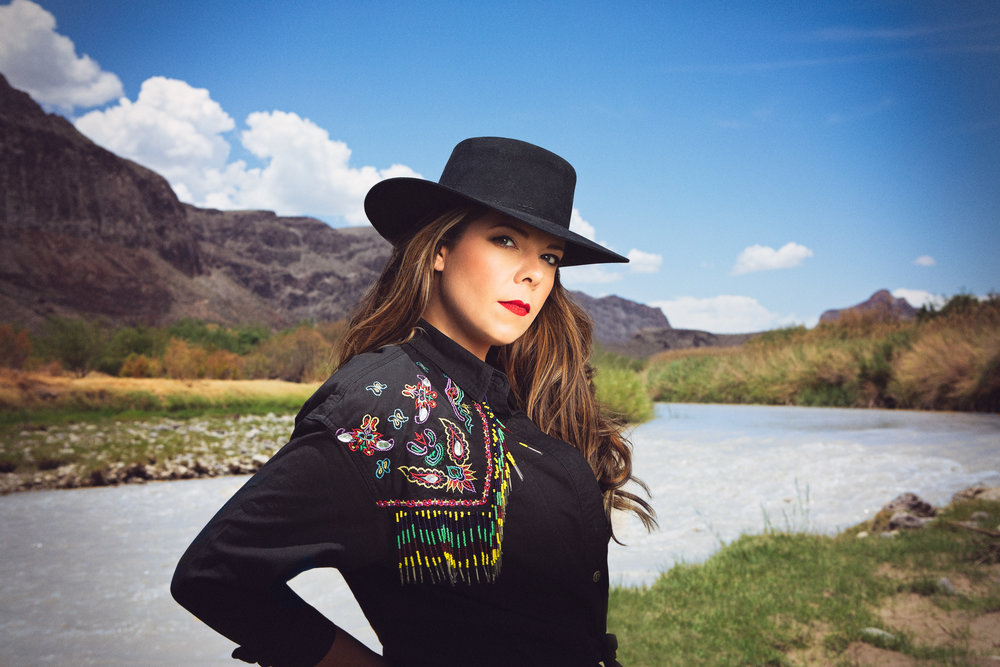 Melanie Brulée, a powerful new Americana voice is deep in angst and trepidation on current album Fires, Floods & Things We Leave Behind. The album came to life following a road trip from Nashville to Las Vegas along Route 66, and includes standout singles 'I'll Get Over You' and 'Whiskey & Whine'.
"Six of us went on a road trip from Nashville to Vegas, where this album was conceived. Three of us traveled in a rented 19-ft RV and stayed at campsites and the other three drove a cheap sedan, staying in motels and camping in a tent." Brulée continues, "I was in a writer's block when I left; I came back with this album. It's meant to be listened to as a soundtrack, like a Quentin Tarantino film."
The album's 12 songs are loosely based around the idea of the 12 steps of addiction recovery. It is a tip of the hat to loved ones who've gotten sober and those who never did, including her dad. It explores the theme of letting go of habits that are no longer useful.
The new album has garnered attention from The Boot, No Depression, FYI Music News, SiriusXM North Americana, Folk Roots Radio, Mother Church Pew, The Bluegrass Situation and The Great Dark Wonder to name a few. Brulée currently lives in Toronto but spends a lot of time songwriting in Nashville. She's already opened for Kathleen Edwards; won a Stingray Music Rising Star Award, and joined Chicago's Strategic Touring for US booking.
Brulée is spending most of the fall by touring in the US. For tour dates check her website.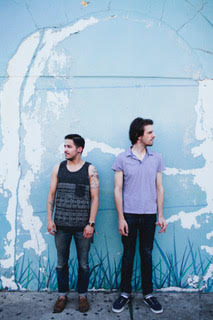 Seattle's favorite clever emo duo The Scene Aesthetic is back! After six years of fans clamoring for new music, Andrew de Torres and Eric Kimberlin have dropped "Season", the elegant and deeply personal track previewing their forthcoming release in 2019.
"'Season' is really about struggle," says de Torres. "The last three years for me have been incredibly hard. I lost my mother, lost my brother, in a lot of ways lost my sister as well. Everything around me was falling apart and the whole time I was just trying to remind myself that at some point those feelings would end, that the weight would eventually be lifted off my shoulders, and that's really what the song is about. It's just knowing that dark times will pass, just like seasons come and go…"
Though de Torres and Kimberlin hadn't vacated the spotlight completely. Prince of Spain housed songs that felt definitely un-TSA for the last several years but as Torres began to experience insurmountable loss in his family, The Scene Aesthetic vibe returned to his songwriting. Torres combed through his original influences-Dashboard Confessional, The Early November etc-and found a fresh spirit for The Scene Aesthetic.
Grab "Season" here: https://ffm.to/season
The Scene Aesthetic On Tour
November 14th - New York, NY @ Mercury Lounge
November 15th - Washington DC @ Jammin' Java
November 16th - Philadelphia, PA @ Kungfu Necktie
November 17th - Boston, MA @ The Middle East
November 19th - Chicago, IL @ Beat Kitchen
December 9th - Los Angeles, CA @ Moroccan Lounge
December 11th - Seattle, WA @ Chop Suey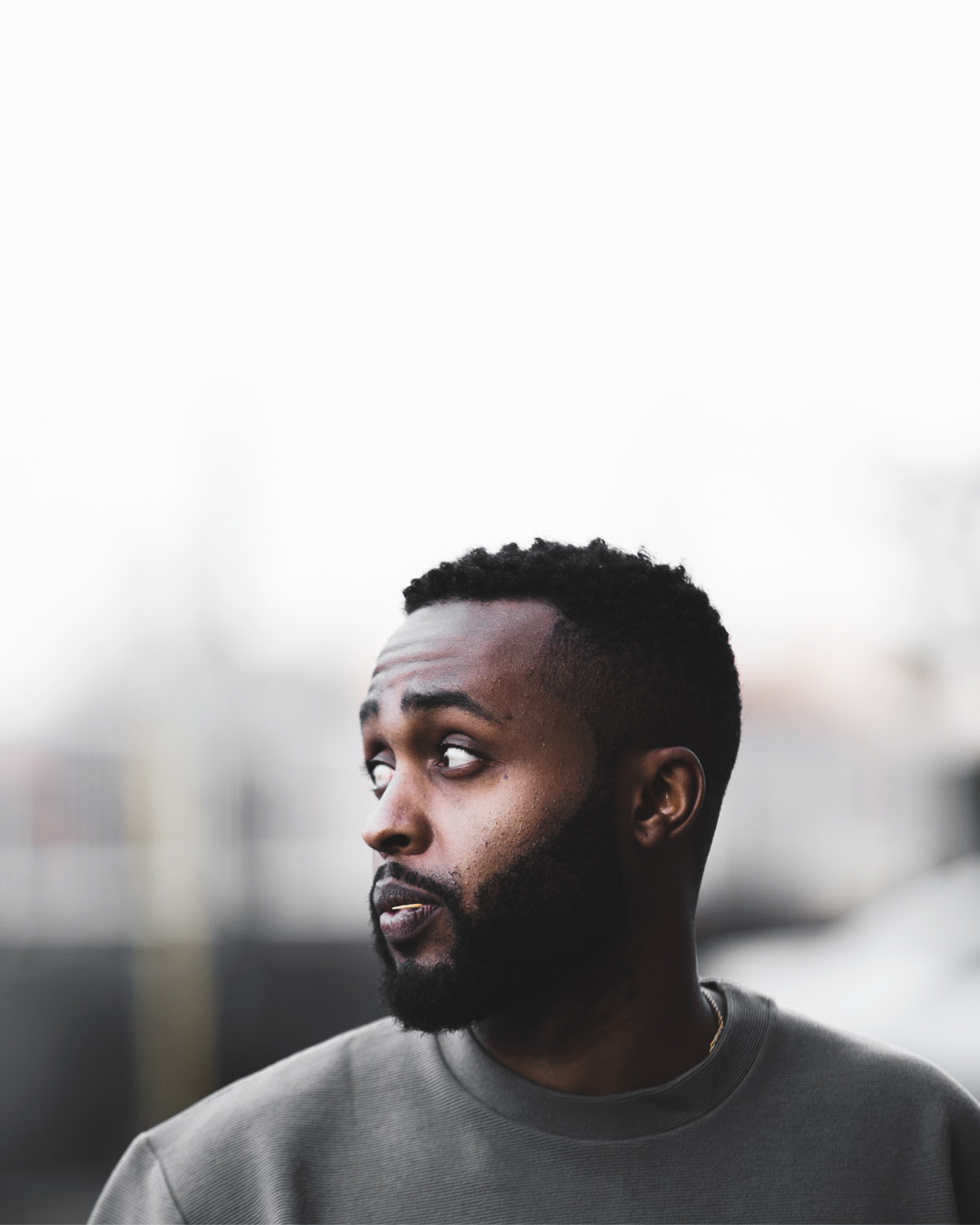 Last week marked the launch of the much anticipated MADE IN SAUGA® record company with label founder and Juno Award-nominated Lincoln's "Closure" song and video. The song's sleek production, sharp songwriting, and arty minimalist video let people in on a secret that Canadian music insiders have quietly known for years - that Mississauga has become a prime breeding ground for top-tier global music talents. And the proof is in the pudding. From performers PartyNextDoor (OVO) and John River, all the way over to producers Wondagurl (Drake, Rihanna), Pops (Kendrick Lamar, J Cole) and engineer Riley Bell (Daniel Caesar, Jessie Reyez), among others, this populous Toronto suburb has punched way above its weight on both local and global music charts. The first release from the MADE IN SAUGA® label features Lincoln "L.A.B" Blache who many in the local scene know as a talented musician who's even toured with July Talk as part of his growing catalogue of music industry experiences.
Lincoln's "Closure" is a classic, timeless, soul-baring R&B breakup song that anchors a steady stream of forthcoming MADE IN SAUGA® releases from label acts Emma Lokai, Devaney, and The Allies, among others. In fact, the artists and producers behind the MADE IN SAUGA® label essentially set up shop to provide a locally-based platform for artists from that region who are producing world-class music. The label's tagline - "locally curated, delivered internationally" - is backed up by an uber-respected collective of creatives including Greg Morrison (manager), Customatic (creative director), Russell "Chuck" Morgan (director of A&R/production, designer) and Karl Campbell (head of lifestyle x development). This burgeoning media and entertainment company also has an exclusive and convenient joint venture label/publishing partnership with Black Box Recordings (SonReal, Classified, The Glorious Sons) who have been located in Mississauga for the last 10+ years.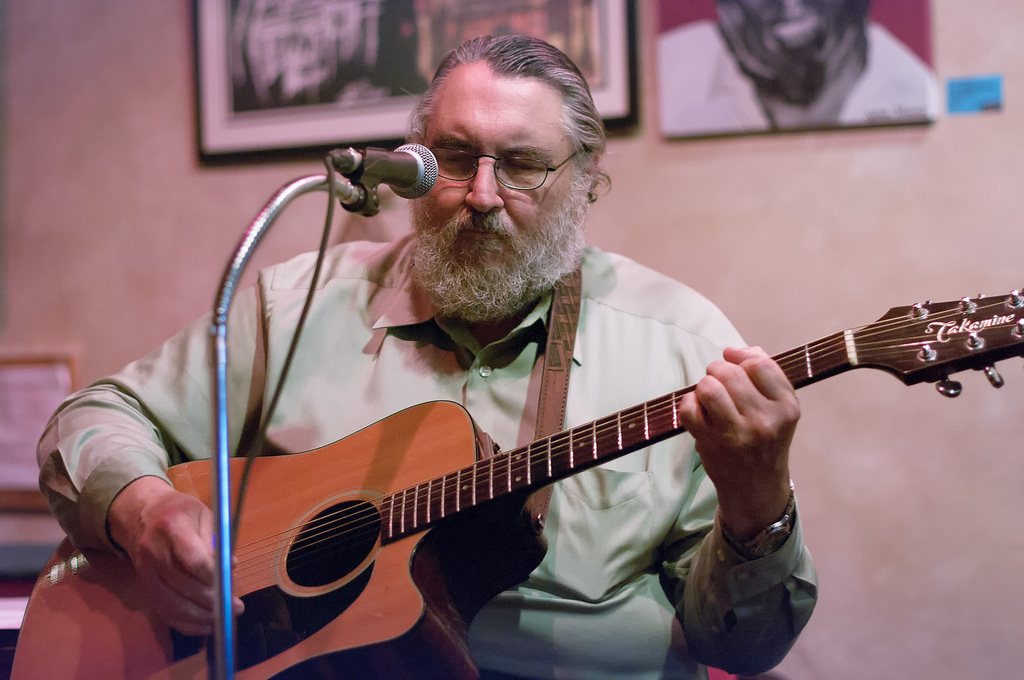 Almost timely booking as Tony Quarrington leads a dozen strong ensemble into Hugh's Room Live Sun. Nov.11 for an 8.30 pm performance of current album For King And Country. The album is a collection of roots music songs about Canadians and their contributions during the First World War.
"… on the faces of brass plaques and gravestones, in thousands of stone chapels across Canada, the traces remain of lives lost and glories found on the battlefields of Europe. The faint echoes of those lives have regained vivid colour and antic force in a new two-act musical drama. Toronto guitarist Tony Quarrington`s For King and Country is a masterful resurrection of the presiding soldier culture that enveloped Canadian life a century ago, reaching its climax with The Great War of 1914-1917."– Paul Corby
Tony will be joined by Mary Lou Fallis, Alex Sinclair, Arthur Renwick, Zoey Adams, Roger Clown, Brian Gladstone, Stuart Laughton, Noah Zacharin and others, who collectively can all but guarantee a powerfully emotional performance and give the audience a most memorable Remembrance Day.
Lest We Forget. Take a Knee.