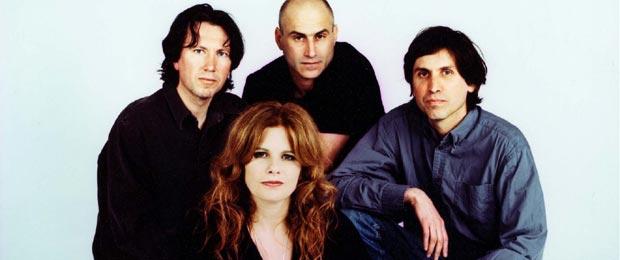 Fri Mar 17, 2017
BTW Latent Lounge (performances from Cowboy Junkies, Skydiggers, Lee Harvey Osmond, Jerry Leger, Harpacash & The Morals and others), Bill Plaskett and Joel Plaskett, Wild Rivers, Ninjaspy, The Harpoonist & The Axe Murderer, Snoop Dogg/ BADBADNOTGOOD , Danny Marks.
In 1982, while living in the UK, Michael Timmins and Alan Anton, were inspired by the independent label scenethat sprung up around the English punk movement, and created Latent Recordings. Latent subsequently released a 45rpm single of their first band Hunger Project and two albums by their second band Germinal. Upon returning to Toronto and forming Cowboy Junkies, they used Latent to release the band's first album Whites Off Earth Now!! and then, in 1987, thebands' ground breaking The Trinity Session.
Latent Recordings is celebrating 35 years of releasing iconic music with Latent Lounge, a very special live concert series inToronto at The Monarch Tavern. The series will includeheadlining performances from iconic Canadian acts Cowboy Junkies and Skydiggers as well as multi JUNO Award nominated and Polaris Music Prize listed Lee Harvey Osmondand a very special album release performance from acclaimed songwriter Jerry Leger whose new double album Heartache And Nonsense is set for release on March 31. Openers include labelmates HarpAcash & The Morals, Latent alumni Ivy Mairi and special guest Thompson Wilson.
Each evening will also include a set of Latent Recording artists andfriends joining each other for a set of themed cover sets. They includeThe Songs Of Lou Reed, Dead Heroes (The songs of David Bowie, Leonard Cohen, Prince, Johnny Thunders, Joe Strummer and more), Trinity Session (Songs from Cowboy Junkies' The Trinity Session) and Canadiana (Favourite songs by Canadian artists). Dates and performers below.
As he muses on Latent Recording's beginnings Michael Timmins remembers that, "We found that the indie label scene in Canada was very undeveloped relative to the UK and US scene. I think we were one of the few artist run labels at the time, and there was very little infrastructure to support a true independent. So we cobbled together a very loose association of indie distributors in order to get our album in to independent record stores across North America and in to the hands of reviewers and college radio stations."
The overwhelming success of The Trinity Session lead to the band being signed to BMG. Michael continued to run Latent Recordings through the 1990's and released albums by John Bottomley, The Corndogs and Pat Temple. In 1999 the band decided to return to Latent and set up an active on-line business and a series of distribution and licensing deals with various partners around the globe. Over the following ten years the band sold over 500,000 albums worldwide through Latent Recordings. In 2009 the band decided to expand Latent to once again include other artists. Over the past eight years Latent has recorded and released over twenty albums including releases by Skydiggers, Lee Harvey Osmond, The Good Family and the acclaimed Polaris Music Prize listed The Kennedy Suite. In 2017 Latent Recordings plans new releases by Jerry Leger (March 31),Cowboy Junkies, Lee Harvey Osmond, Skydiggers and the American singer-songwriter John Murry.
LATENT LOUNGE
March 22: Lee Harvey Osmond, Thompson Wilson and The Songs Of Lou Reed
March 29: Cowboy Junkies, HarpAcash & The Morals and Dead Heroes
April 5: Jerry Leger (Nonsense and Heartache Album Release Show), Ivy Mairi and Trinity Session
April 12: Skydiggers, Jerry Leger and Canadiana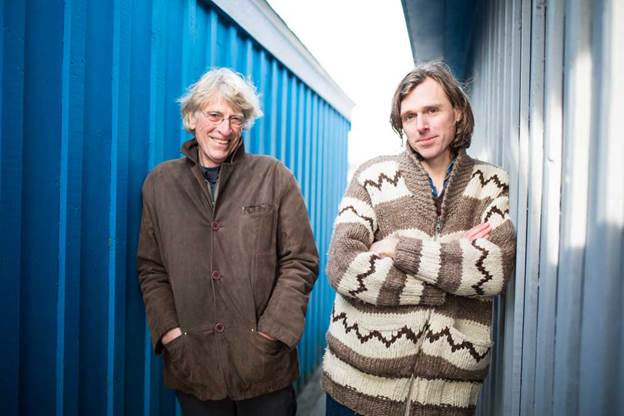 Canadian music fans know Joel Plaskett from his multiple JUNO Awards, nominations on the Polaris Music Prize Short List, and sold out clubs and concert halls from one side of the country to the other. Now he is sharing the spotlight with his earliest musical influence, his father Bill Plaskett.
In support of their upcoming collaborative record, Solidarity, the father and son pair are ready totake their new sound on the road for a string of tour dates beginning March 15. They perform in Toronto April 8 at Massey Hall with special guests Elliott Brood.
Out now via Pheromone Recordings, Solidarity is a powerful collection of original and traditional songs, reflecting the duo's individual journeys and personal politics. From the introspective opening track "Dragonfly," a song about a paranormal experience that Joel had, to "On Down The River," Bill's closing track about leaving his home in England, the album is grounded in folk music but informed by rock and roll history.
The 11 songs on Solidarity are varied and personal, yet expressive of interconnecting themes. Folk-based political songs like "We Have Fed You All for a Thousand Years" and "Jim Jones" sit side by side with contemplative love songs "No Sight Compares" and "New California,"a touch of rockabilly country blues "Help Me Somebody Depression Blues," and more fully arranged folk rock songs of contemporary social commentary " Blank Cheque." Solidarity is a surprising and unique album, full of strong guitar playing and thoughtful, accessible songs. An excellent addition to the Plaskett catalogue and hopefully the first of many for the Plasketts.
THE SOLIDARITY TOUR
Mar 22 - Winnipeg, MB - West End Cultural Centre
Mar 23 - Regina, SK - WA WA Shire Centre
Mar 24 - Saskatoon, SK - Broadway Theatre
Mar 29 - Kelowna, BC - Mary Irwin Theatre
Mar 30 - Nanaimo, BC - The Queens
Mar 31 - Victoria, BC - Alix Goolden Performance Hall
Apr 1 - Vancouver, BC - Vogue Theatre
Apr 5 - Waterloo, ON - Starlight
Apr 6 - Waterloo, ON - Starlight
Apr 7 - Hamilton, ON - The Studio at Hamilton Place
Apr 8 - Toronto, ON - Massey Hall
Apr 12 - London, ON - Aeolian Hall
Apr 13 - London, ON - Aeolian Hall
Apr 14 - Stratford, ON - Avondale United Church
Apr 20 - Halifax, NS - Rebecca Cohn Auditorium
Apr 22 - Port Hawkesbury, NS - Port Hawkesbury Civic Centre
May 4 - Paris, ON - Dominion Telegraph
May 5 - Bayfield, ON - Old Town Hall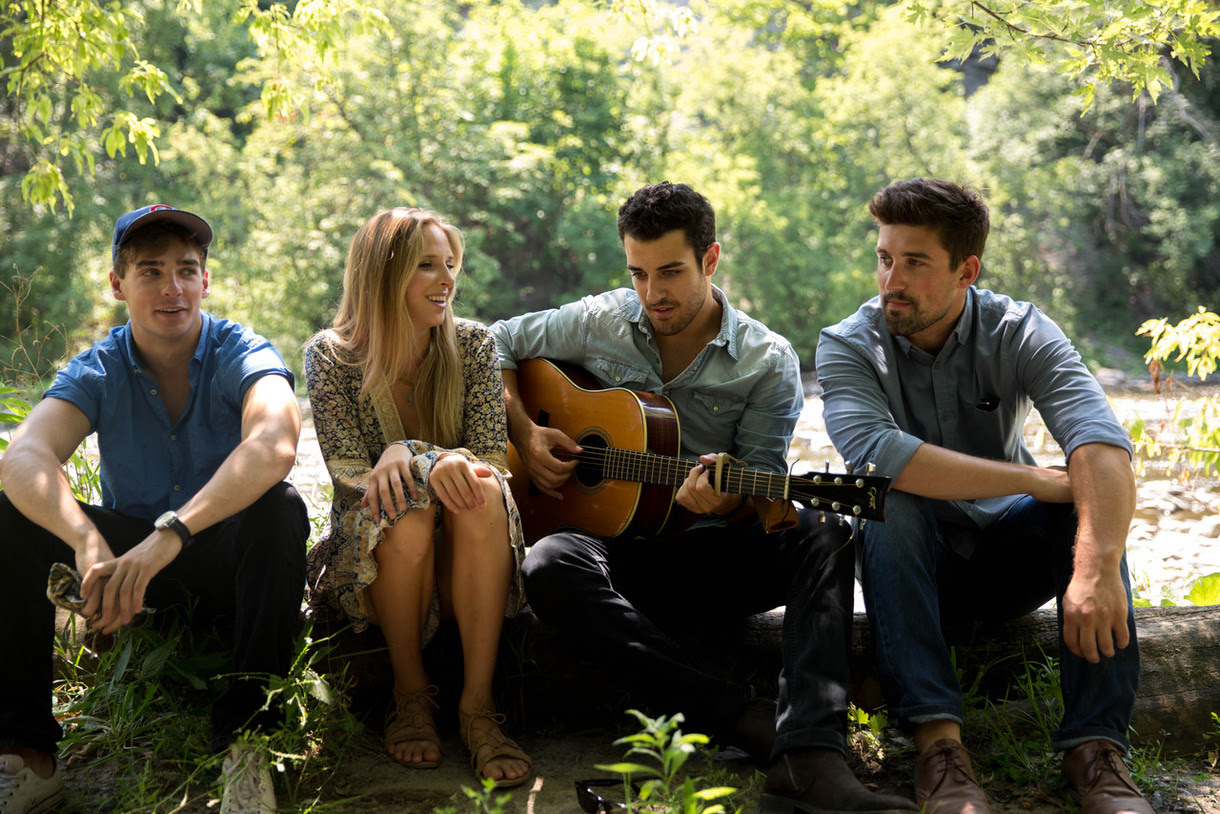 Toronto's Wild Rivers began life as folk duo Devan & Khalid, named for Devan Glover and Khalid Yassein, two fabulous singers who harmonize perfectly like two people born to perform together. Building out their indie folk sound to a band, the duo added Ben Labenski (drums) and Andrew Oliver (bass, guitar) and now Wild Rivers inhabit folk rock perfectly, their Fleetwood Mac influences worn proudly on their sleeves. But Wild River is no tribute or retro act as their music feels completely contemporary and fresh. Witness "Do Right", an earwormof a folk-pop tune with a hit-single chorus.
The group statement says, "Though we released our debut album only 10 months ago, we wanted to release something new to represent ourgrowth and development as people, musicians, and a band. After months oftouring our album, we were inspired to explore new areas of our music:developing a larger, richer sound while still focusing on vocal harmoniesand thoughtful lyrics.
"Do Right" is a song that displays growth from our folk roots, along with experiences we've encountered as a group over the last year. It showcases are freshing new take on Wild Rivers, featuring more energy than ever before. We're looking forward to continue exploring this new sound towards uncharted territory. After this release we are playing a string of dates inthe US at SXSW followed by Nashville and Chicago. Then we'll be back in Canada to headline CMW and work on focusing this new direction into analbum."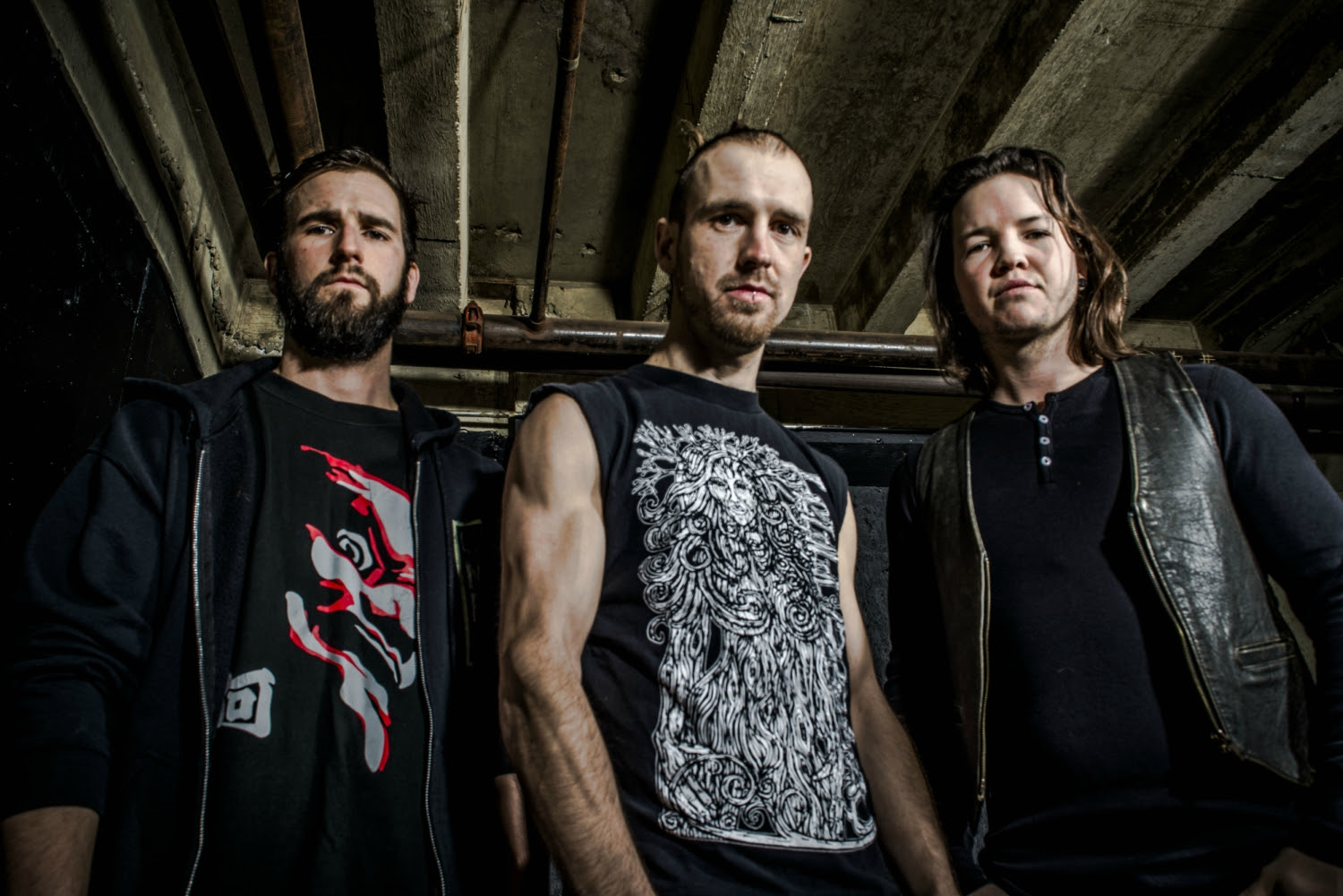 Always suspected a reggae heavymetal mashup was just over the horizon and whoa, here it is. NINJASPY, a trio of blood brothers have been experimenting with metal fusion since 2006. Hard, heavy, hook-laden music that runs the gamut of reggae, surf, metal and more make up the band's rule-breaking formula for notoriety. All this combined with an explosive and powerfully unhinged live show got NINJASPY off the ground in a hurry. Releasing their 2007 debut 'Pi Nature' and their 2013 EP ' No Kata' with a graphic novel, the band of brothers have teamed up once again with prolific producers GGGarth Richardson (Rage Against the Machine, Red Hot Chili Peppers, Mudvayne, Gallows) and Ben Kaplan (Biffy Clyro, Atreyu, Haste the Day) for their next full length 'Spüken' due out April 14, 2017.
Years in the making since spring 2014 when NINJASPY launched the "Jump Ya Bones" and crowd funding Campaign, the band was able to raise $15,000 to fund the new full length.They began recording in November 2014, taking their culmination of nearly adecade of songs and narrowing them down to an epic 10 track experience to demonstrate all their downbeats to breakdowns to their weaving of reggae,hardcore, metal and much more.
"These 10 songs span a decade, so there are a lot of different feels happening from song to song that represent what we got into over the years. It's like we spent 10 years swallowing everything life threw at us, then we threw it all back up again, and are now able to listen to the blended, half-digested version of it."says vocalist / guitarist Joel Parent.
'Spüken' was recorded and mixed sporadically over the next two years at in VancouverBC and in the spring of 2016 between recording sessions, the band teasedfans with a filmed and recorded live acoustic performance of their track 'Azaria', a song that is included with full metal instrumentation on the new genre-bending album. It showed the true diversity of the bandand their ability to take manic and intense music and make it tender and raw.
The band's first full single / music video 'Speak' can bewatched at the following link below and can be downloaded from their online store, iTunes, CD Baby and Bandcamp.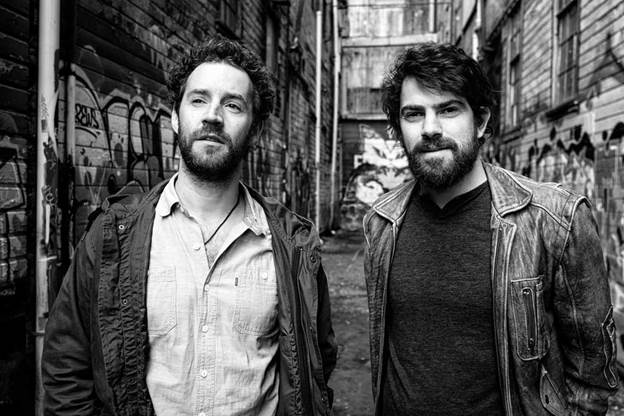 With a new album, Apocalipstick, and a run of Canadian tour dates on the horizon, The Harpoonist & The Axe Murderer, aka Shawn Hall and Matt Rogers, are sharing the new video for album cut "Forever Fool" courtesy of Indie 88.
"Forever Fool" is "a story of revenge, transition, and thrills- this one told against a glamorous backdrop of sexy dancers, neon lights, and darkshadows," says director Stefan Berrill. "The story follows the takeover of a 1970s nightclub from a set of backroom greasy gangstersby two badass babes who carry with them an air of vengeance and authority."The video "exemplifies the power of the get back, take back, want back, demand for equalization," claims Hall. "This one just so happens to bewearing stilettos."
Due out March 24, Apocalipstick came together from the desire for companionship, the endless pursuit oftone, the strength and glue of family, and above all, the love andadmiration for each other's skills. Whether it was operating a tape machine with Jedi precision, creating meals that fuelled us, or belting out glass shattering 'ohs' and 'ahs', it was the elbow grease of many individuals that brought this project to life.
Framed by psychedelic landscapes and world-ending jam-outs, The Harpoonist & The Axe Murderer ignite the gritty, blues-rock grooves they have been recognized for by adding drummer John Raham (The Be GoodTanyas) and keyboardist Geoff Hilhorst (The Deep DarkWoods) into the melting pot as well as the golden sounds of Dawn Pemberton, Andrina Turenne, Alexa Dirks (Begonia), Ben Rogers, Khari Wendell McClelland, Erik Nielsen, and Ricardo Khayatte. Add equal parts soulful, sweaty vocals,and biting nasty guitar and you have an album perfect for any doomsday date-night.
Hall and Rogers have received considerable recognition in the last fewyears. Their previous album, A Real Fine Mess,was nominated for a JUNO Award as Blues Album Of The Year, Video of the Year and Best Blues Album at the Western Canadian Music Awards,and the duo were also nominated for four Maple Blues Awards and won' Blues Act of the Year' at the SiriusXM Indies in 2013. They've also had songs featured on television shows such as the 'The Good Wife', 'Blue Bloods', and the aptly named TVmovie 'Lizzie Borden Took An Axe'.
2017 TOUR DATES
03/29 – Spiritbar – Nelson,BC
03/30 – The Northern – Fernie, BC
03/31 – Royal Canadian Legion – Calgary, AB
04/01 – The Needle - Edmonton, AB
04/03 – The Vat – Red Deer, AB
04/04 – EA Rawlinson Centre for the Arts – Prince Albert, SK
04/05 – The Exchange – Regina, SK
04/06 – Broadway Theatre – Saskatoon, SK
04/07 – Park Theatre – Winnipeg, MB
04/08 – Crocks – Thunder Bay, ON
04/11 – Meaford Hall Arts & Cultural Centre - Meaford, ON
04/13 – Lee's Palace – Toronto, ON
04/14 - Market Hall – Peterborough, ON
04/15 – Mills Hardware – Hamilton, ON
04/19 – The Queens – Nanaimo, BC
04/20 – The Waverley Hotel – Cumberland, BC
04/21 – Sugar Nightclub – Victoria, BC
04/22 – Commodore Ballroom – Vancouver, BC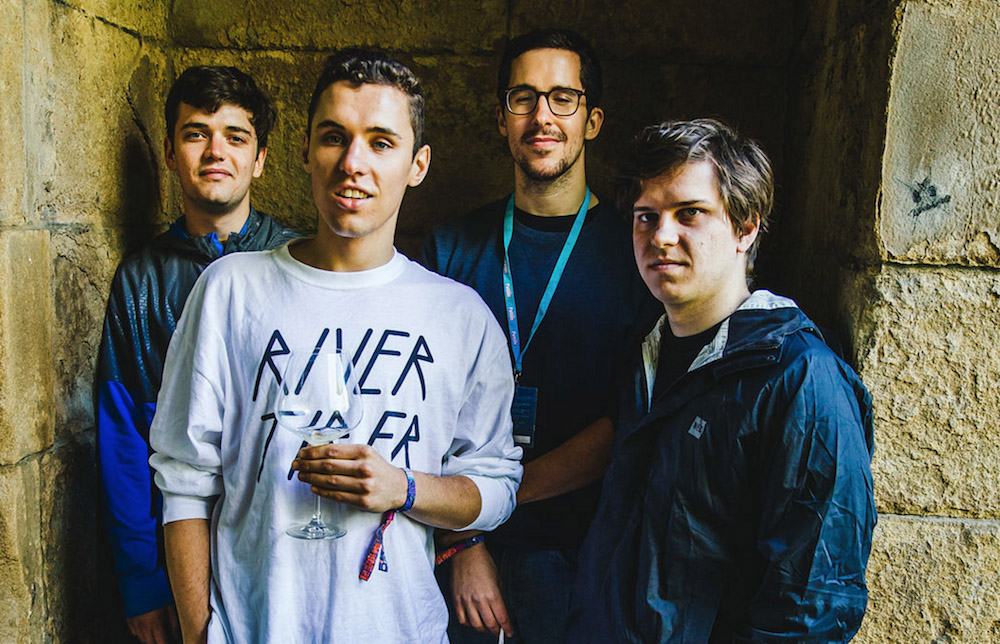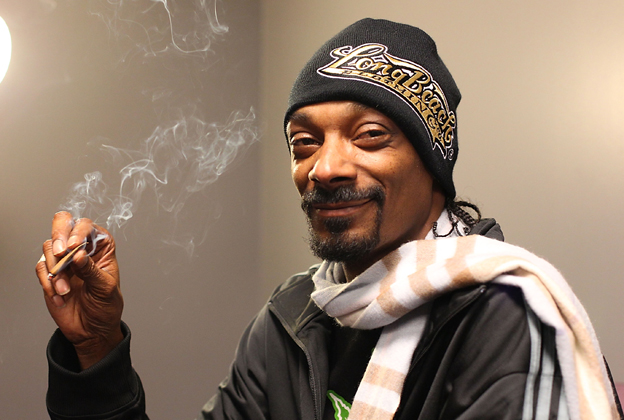 Here's another crowd-pleasing mashup. Snoop Dogg remixed BADBADNOTGOOD's "Lavender" (Ft. Kaytranada). The original track is from BBNG's recent album, IV, and now has a new verseadded by Snoop. The collaboration came about naturally after Snoop firstheard the instrumental "Lavender" when an engineer was playing it before astudio session. Enamored with the track, Snoop quickly cut a verse to itand the rest is history. "I love what they do, shit feels so real. And whenI heard the instrumental on their album I had to do it," explains Snoop.Artwork for the single was created by Joe Cool, theoriginal artist behind the iconic Doggystyle artwork.
On their latest full-length effort, IV, BBNG decide to expand their universe, which was already one of the most compelling, labyrinthine worlds in pop music today. Saxophonist Leland Whitty, a long-time collaborator, joins Chester Hansen, Matthew Tavares, and Alexander Sowinski on a full-time basis. For the firsttime, guest vocalists are welcomed into the fold. Some artists find collaboration stressful and cluttering, but BBNG simply seems freer to chase down creative rabbit holes than ever before.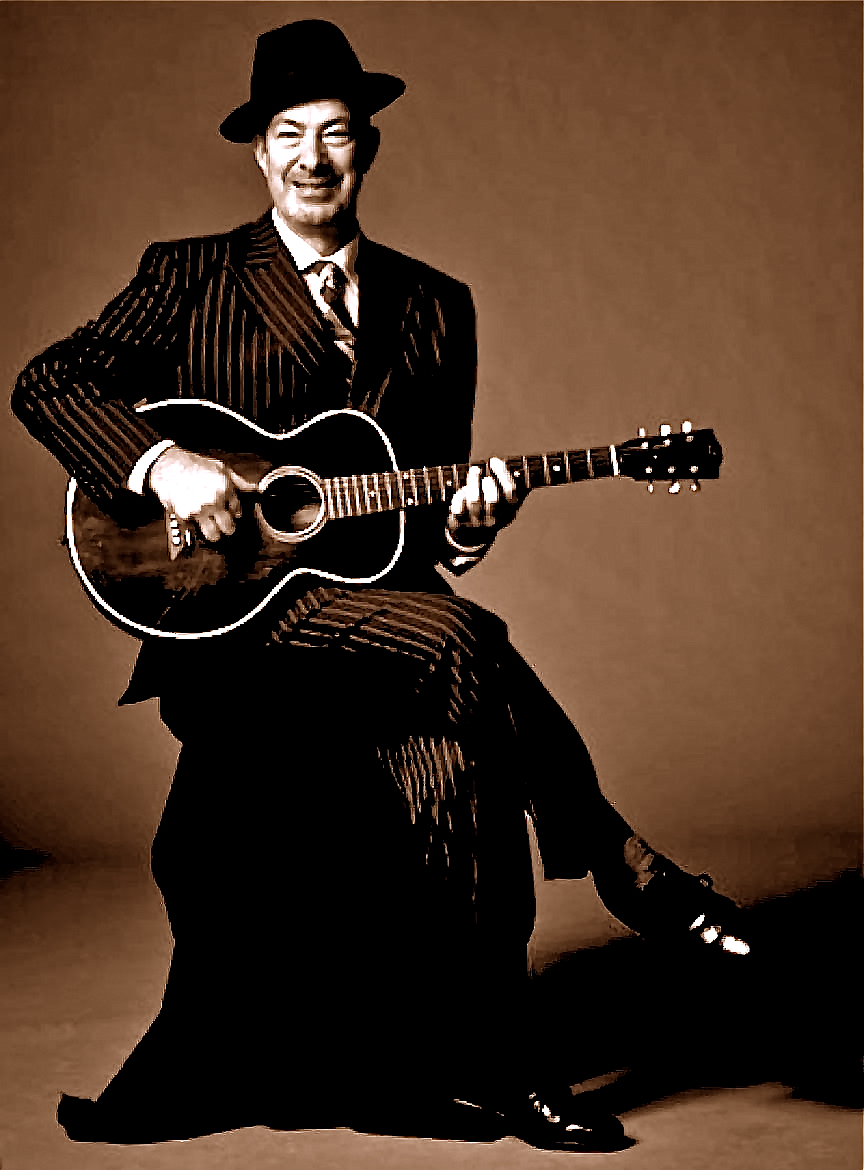 IV is a master class in mood. The opening three-song suite – "And That, Too.", "Speaking Gently", and the Samuel T. Herring-assisted "Time Moves Slow" – is a slow, slinking creep, like movinguneasily through an abandoned house. And while BBNG explores different tones on subsequent tracks, that feeling--the search, the push for the unknown--is the prevailing theme. "Chompy's Paradise" is peaceful and serene, but ends on an uncertain note, unresolved. Like most great artists before them, the quartet understands that it's more important to raise questions than to answer them.
We knew it was gonna come to this, right? Here's the first significant protest video aimed at the new regime and it comes with a gun in its hand.Snoop Dogg recently jumped on a rework of BADBADNOTGOOD and Kaytranada's IV single "Lavender." and shot a hilarious video to accompany it. Snoop stars alongside a cast of clowns (including one played by Michael Rapaport) in the track's new video, directed by Jesse Wellens and James DeFina.Watch it below. In a climactic scene, Snoop pulls a gun on the Trump clownin a parking lot; later, a chain-bound Trump tries in vain to join Snoopand his accomplice in smoking a blunt
DT of course went ballisric, tweeter whining, " Can you imagine what theoutcry would be if Snoop Dogg, failing career and all, had aimed and fired the gun at President Obama? Jail time!"
Meantime Snoop be like, "When I be putting shit out, I don't ever expect orlook for a reaction. I just put it out because I feel like it's somethingthat's missing. Any time I drop something, I'm trying to fill in a void. I feel like it's a lot of people making cool records, having fun, partying, but nobody's dealing with the real issue with this fucking clown as president, and the shit that we dealing with out here, so I wanted to take time out to push pause on a party record and make one of these records for the time being."
The rock 'n' roll reunion show goes down March 25 at The Duke, starring ace bluesman/frontman Danny Marks and some of the old Route 66 gang getting together to jive away the night. No cover.