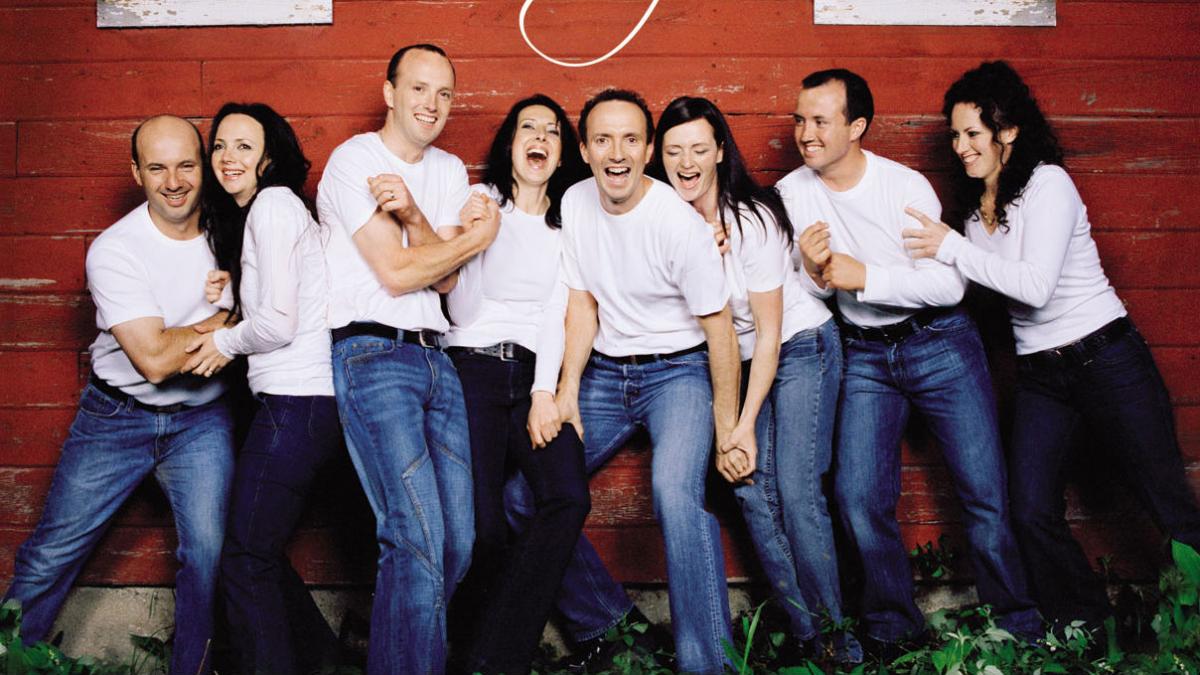 Fri Nov 29, 2019
You really should shout 'cause Leahy band is coming to town. One of the country's most highly regarded progressive folk-roots bands checks in at Hugh's Room Live Nov.29/30. Music 8.30pm both nights.
The "Leahy sound" – a combination of strong stride piano, unique bass guitar and drumming styles along with driving rhythm guitar – was the foundation from which fiery fiddle led instrumentals and vocals were launched to mainstream music listeners. Leahy would go on to win three Juno awards and receive countless accolades for their dynamic and powerful performances. As well as touring extensively throughout Canada, the USA and Europe, the band had the enviable opportunity of opening for fellow Canadian, Shania Twain throughout the USA, Canada and the UK on her record-breaking Come On Over tour.
Since early 2017 Leahy has been back in the studio recording new music. The focus is on songs and the band's original songwriting and instrumental compositions. Built on their roots and the distinctive "Leahy sound", their new material reveals the band's drive to continue pushing beyond its traditional footings. It's a powerful record that delivers a feast of solid music, pulse-raising rhythms, compelling storytelling and infectious melodies.
Leahy is inimitable. Tons of fun, passion, heart-tugging tunes and yes, percussive step-dancing – all delivered with love and fervour.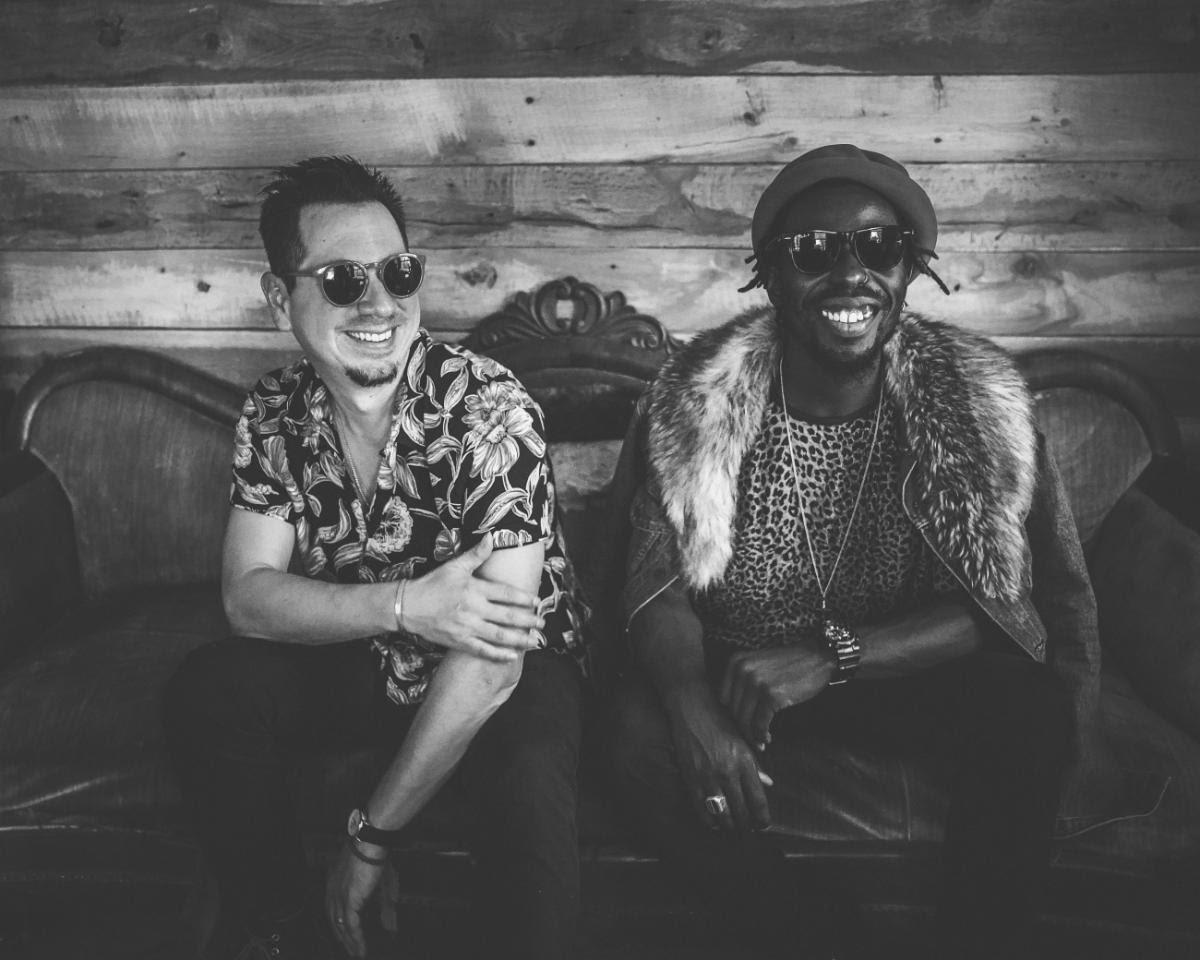 From first listen to their self-titled debut album, Black Pumas had me in their soul revivalist claws. Catching the act at The Drake back inJuly only shored up the feeling this was a different breed of cat. TheAustin duo of powerhouse vocalist Eric Burton and Grammy-winning producer and guitarist Adrian Quesada, have emerged as "the breakout band of 2019" (NPR) with the release of the album on ATO Records, a debut that according to KCRW "radiates soul ata wattage that may not be exactly street legal."Coming off a nomination for Best New Artist at the 2020 Grammys, they're sharing a new music video for their hit single "Colors." The cinematic clip - a powerfully intimate, Melanin-packed depiction of the joys and hardships of life colliding - was directed by Kristian Mercado, fresh off his Best Music Video win at this year's SXSW Film Festival for Hurray for the Riff Raff's "Pa'lante."
Watch "Colors" here:
https://www.youtube.com/watch?v=2EntxPIULUI
"I really wanted to capture how powerful the sounds and vocals of Black Pumas are," says Mercado. "I'm driven by emotion and felt a strong connection to the music. I was on a trip in Florida at Banana Records, when I heard 'Colors' playing. I was instantly moved and asked tons of questions about who they were. It was such a powerful song and experience that I sought out to do the music video for the song. We shot the whole film in the Bronx, wanted to show the Bronx as a place that was alive and vibrant.
"We explored the idea of the Bronx as a living garden, always growing always moving forward, and finding a cinematic landscape in places people often ignore. Eric and I spoke in great length about perspective and growing up, and how sometimes it's a complicated experience, and we want to capture the feeling that is both beautiful and sometimes imperfect. We wanted to show both the joys and hardships of life colliding and expressing things in movement with images colliding together".
"Colors" has racked up 14 million streams and been Shazamed 100K times, and the band's incredible live video of the song went viral with over 7 million views to date. Last month, Black Pumas performed "Colors" on Jimmy Kimmel Live, following their network TV debut on CBS This Morning."Black Pumas' performance on the iconic PBS series Austin City Limits is set to air in early January.
Black Pumas On Tour
November 29            Austin, TX                  Longhorn City Limits
November 30            San Antonio, TX        Paper Tiger
December 14            Nashville, TN             Lightning 100's Festivus 2019
January 9                   Dallas, TX                 Canton Hall
January 10                Dallas, TX                  Kessler Theater SOLD OUT
January 11                Dallas, TX                  Kessler Theater SOLD OUT
January 16                Madison, WI              Majestic Theater
January 17                Milwaukee, WI          The Pabst Theater
January 20                Indianapolis, IN         Hi-Fi
January 21                Columbus, OH          A&R Music Bar
January 23                Toronto, ON            Mod Club SOLD OUT
January 24                Detroit, MI                  Saint Andrew's Hall
January 25                Chicago, IL                House of Blues Chicago
January 31                Houston, TX              White Oak Music Hall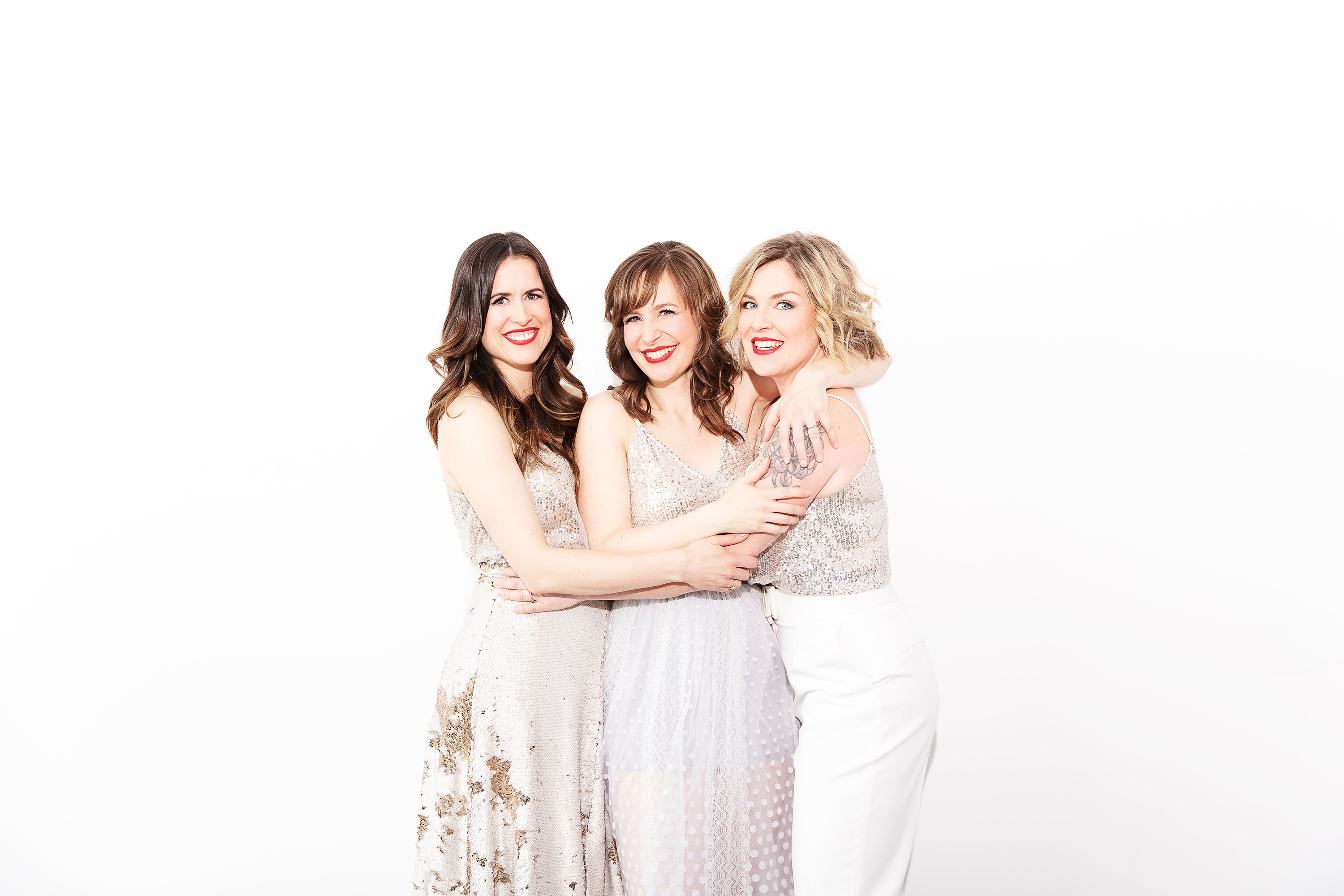 On Friday, November 15th, Juno Award winners the Good Lovelies' shared with the world their brand new Christmas album, Evergreen. You have been warned. It's now announced that they will be donating a portion of each album sale during their 2019 Christmas tour towards the planting of a "Good Lovelies Forest," near Burk's Falls, ON. "This is one small step that we can take to offset our carbon emissions as touring musicians," says Caroline Brooks. The Good Lovelies forest will be planted in the spring of 2020 and the progress and growth of the forest will be shared with friends, family, and fans for years to come.
The new album is the follow up to 2009's Under The Mistletoe and features three originals, including "These Christmas Nights", and an amazing collection of their favourites such as "O Holy Night", "Please Come Home For Christmas", and The Beach Boys classic "Little SaintNick". The band will kick off its annual holiday tour on December 5th in Sudbury. Good Lovelies will also be supporting Tree Canada through a direct fundraising campaign at the shows. Since 1992, Tree Canada has planted more than 82 million trees, greened more than 660 schoolyards, helped restore places hit by natural disasters and brought together urban forestry experts greening cities all across Canada.
The trio will celebrate the release of the album with an annual Christmas Tour across Ontario from Sudbury to Grand Bend, Port Hope to Toronto, and plenty of communities in between.
The new album features an incredible group of players including Christine Bougie, Robbie Grunwald, Mark Mariash and Steve Zsirai. The album also features Jay Burr, Les Cooper, Michael Davidson, and Drew Jurecka. Joining the Good Lovelies (Caroline Brooks, KerriOugh, and Susan Passmore) on tour is their band of merry men - Steve Zsirai on upright bass, Johnny Spence on keys, and Mark Mariash on drums.
Watch 'These Christmas Nights' here: https://www.youtube.com/watch?v=ZyF8t0eN1qE
Good Lovelies On Tour
Thursday, December 5, 2019 - Sudbury, ON - Fraser Auditorium 
Friday, December 6, 2019 - Grand Bend, ON - Huron Shores Concert Hall - SOLD OUT
Saturday, December 7, 2019 - Stratford, ON - Avondale United Church
Sunday, December 8, 2019 - Belleville, ON - The Empire Theatre
Wednesday, December 11, 2019 - Midland, ON - Midland Cultural Centre - SOLD OUT
Thursday, December 12, 2019 - Meaford, ON - Meaford Hall
Friday, December 13, 2019 - Huntsville, ON - Algonquin Theatre
Saturday, December 14, 2019 - Guelph, ON - Dublin St. United Church  
Monday, December 16, 2019 - Oshawa, ON - UOIT Regent Theatre
Tuesday, December 17, 2019 - Toronto, ON - Danforth Music Hall  
Thursday, December 19, 2019 - Ottawa, ON - NAC - Babs Asper Theatre  
Saturday, December 21, 2019 - London, ON - Aeolian Hall - MATINEE & EVENING
Sunday, December 22, 2019 - Port Hope, ON - Port Hope United Church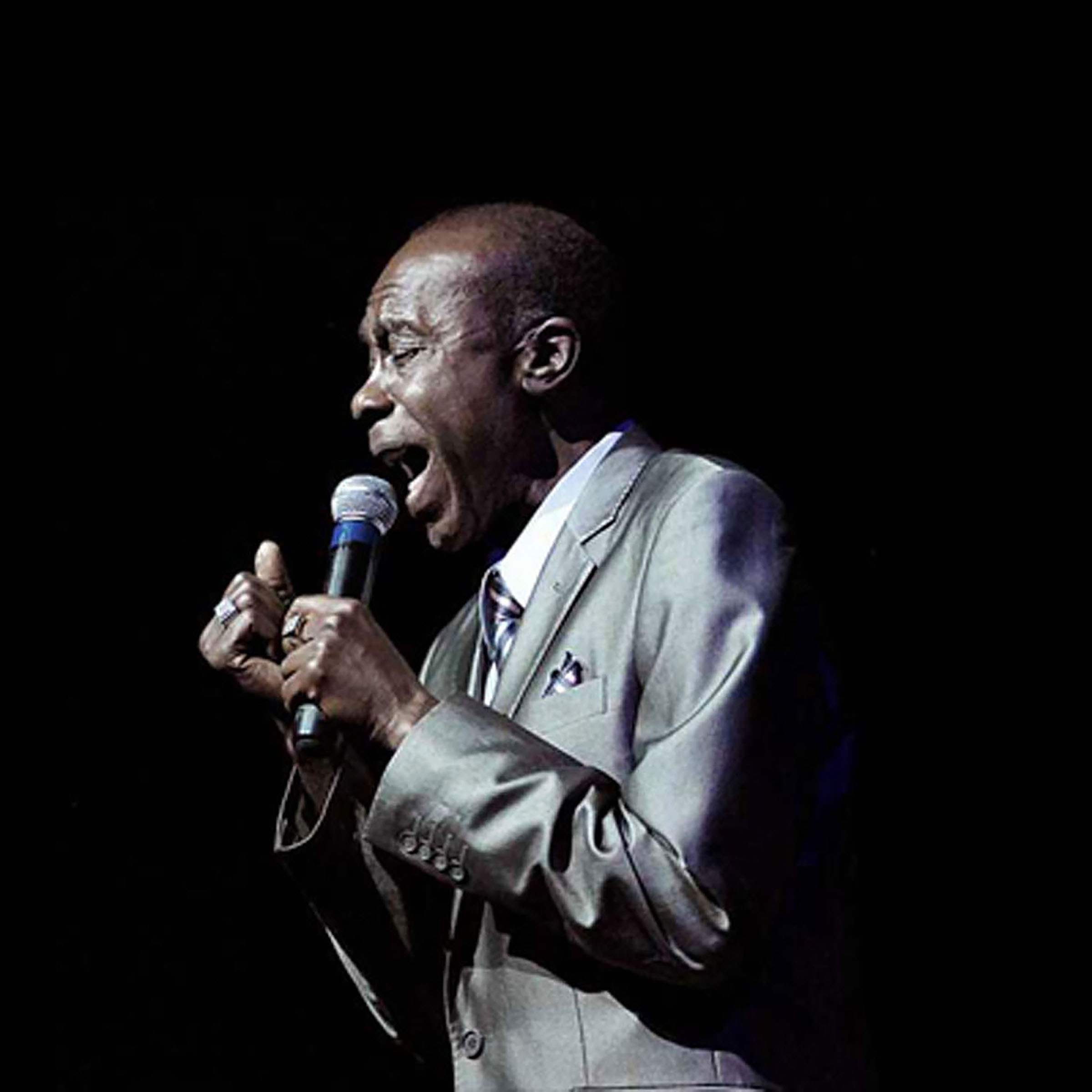 Old school reggae doesn't get any better than JUNO nominated and award-winning reggae and music master Jay Douglas. JD drops "Jah Children" — available now from Slammin Media and worldwide by Believe Distribution. The track features iconic Jamaican dancehall DJ General Trees and a remix by JUNO Award-winning Canadian reggae artist Dubmatix As Douglas sings, "we live in a land, we got so much to give thanks for," the track lands as an optimistic ode, aiming to shine light thru the many social and political issues plaguing the world.
"Three years ago, I performed at a reggae festival in Toronto with General Trees as the headliner," Douglas recalls how "Jah Children" and the collaboration came to be. "I was so impressed with his performance… He had the audience in his hands. I invited the General to Side Door studio to put a rap on 'Jah Children,'" he continues. "He accepted my invitation, and we played the track for him… He looked at me and smiled; it took him less than one hour to do his rap, he was so excited."
Douglas first appeared on stage in Montego Bay, Jamaica and, in the 45 years of entertaining since, has developed into an Internationally idolized musical renaissance man thanks to his wide-ranging repertoire of American blues, West Indian rhythms, and jazz standards — including fronting The Cougars, a circa-1960s/1970s R&B act, and Light in the Attic's 'From Jamaica to Toronto' concert series. This track sweet sooo.
Check 'Jah Children' here    https://www.youtube.com/watch?v=0CHxjSFQXZQ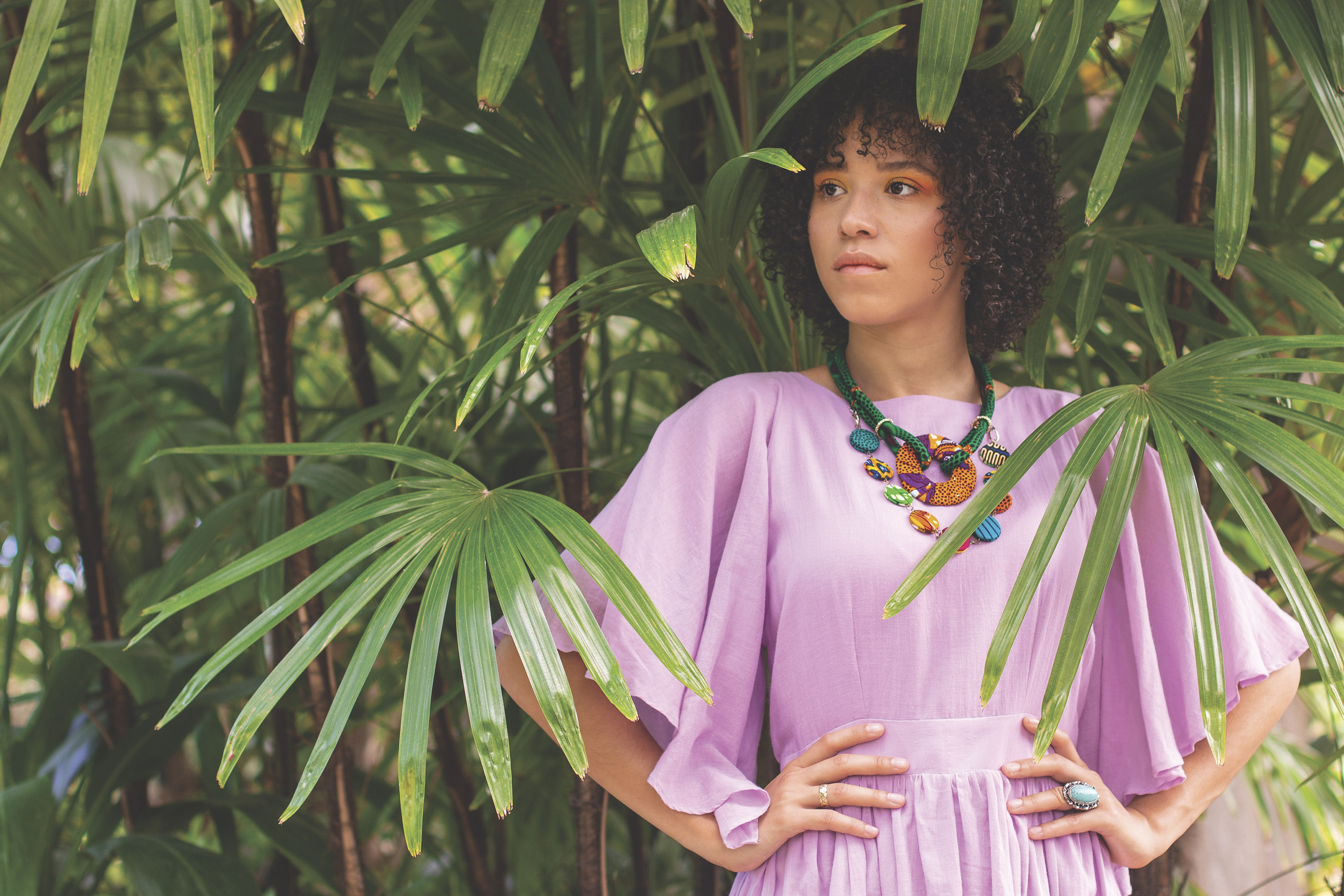 Kaia Kater's JUNO Award and Polaris Music Prize-nominated album Grenades, out now on w Acronym Records in Canada and Smithsonian Folkways Recordings worldwide, draws on her diverse influences in Quebec, the Caribbean, and Appalachia, bringing them together to present an exciting musical direction. Known for her prowess as a songwriter and tradition bearer, the Grenadian-Canadian artist took a decidedly different direction for Grenades. What started out as a search to discover the roots of her identity became a physical and emotional exploration of history, in particular, her paternal ancestry, and has led to bold new heights of imagination and creative expression.
Kaia grew up between two worlds: one her family's deep ties to the Canadian folk music scene; the other the years she spent soaking up Appalachian music in West Virginia. Her father grew up in Grenada, fleeing to Canada in 1986 as part of a student exchange young speakers program, after the U.S. invasion. His voice can be heard recounting those events during the album's interludes — a way for Kaia to tie her present with his past, in order to understand our current global climate of war, unease, immigration, and displacement.
Grenades is the lore of lives recounted. As Kaia describes it in the album's line notes: "It is my grandmother Myra's glory, it is my father Deno's struggle, it is my march from the past into the present. Concentric circles of song spin around, lurching the listener back into the cargo bed of a pick-up truck in the mountainous rainforests of Grenada on 13th March 1979. They pull you by the ear and plant you in the middle of helicopter gunfire during two months of terror in 1983. You are swept by the easterly wind and settled gently in the back row of a Boeing 737 at the exact moment when a young man decides to walk off a plane into the frozen Canadian winter. You sit cross-legged on the floor and listen to the words he speaks to me, his daughter, a quarter of a century later.
Her most recent album weaves between hard-hitting songs that touch on social issues like the Black Lives Matter movement and more personal narratives speaking to life and love in the digital age.
Kaia Kater On Tour
Sun. Dec.1  The Drake, Toronto
Sun. Dec.8   Savannah Music Festival, Savannah GA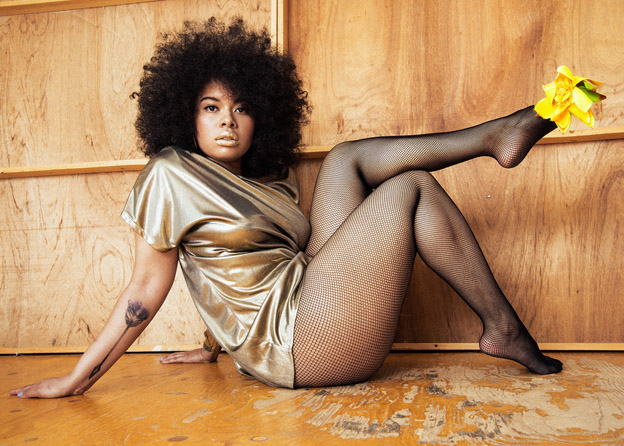 BITS'N'PIECES….fast-rising Toronto-based indie soul /disco/funk /house duo Tush release their new single, the slow-burning, dancefloor-ready "Don't Be Afraid". Powered by esteemed vocalist Kamilah Apong and musician Jamie Kidd, Tush is a Toronto band that masterfully fuse their love of house, disco, funk and soul music, rapidly gaining a reputation as one of the city's best live acts. Their new gospel-infused disco track is propelled by lead singer Apong's powerful vocals. "The lyrics and vocal arrangements were written in a parking lot of a casino in rural Alberta," explains Kamilah. "Ultimately, the song is about having the courage to love defiantly, urgently, and with intention…I was exploring if loving someone else, could be the same as loving yourself." Featuring backing vocals by Lydia Persaud, R-Flex, Shahi Teruko and Tafari Anthony, the track also features Tush's touring bandmates - Miles Gibbons (drums), Alexa Belgrave (keys), alongside Tush's Jamie Kidd (bass and fx) - who collectively turn "Don't Be Afraid" into a surefire dance hit. This double A-side release also features the deep house song "Into You" co-produced by Kamilah and Jamie, flaunting their classic cosmic vibes and sensuous vocals.
Listen to 'Don't Be Afraid' here https://www.youtube.com/watch?v=Q_5KfuePH34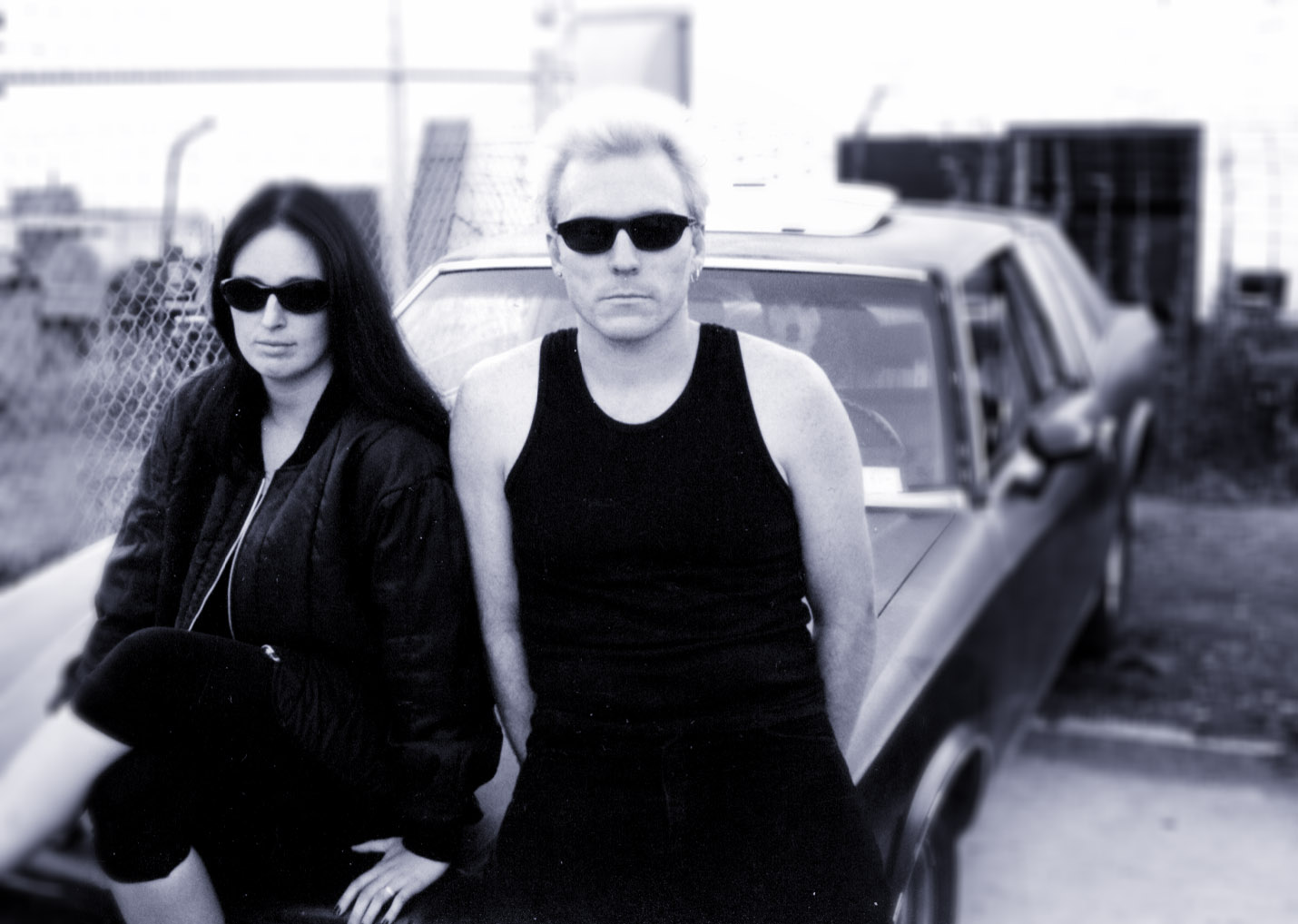 More grit than glam, Tush's music searches for the rawness, vulnerability, and intimacy of the dancefloor experience. Their debut EP do you feel excited? captured the attention of the global underground dance community, as renowned house producer Osunlade remixed their epic "OhMy" single.   The "Don't Be Afraid" / "Into You" singles promise to do the same, by keeping the dancefloor moving with their signature smooth funk-laden grooves…After re-locating from Hamilton, ON to Kelowna BC in the mid-2000's, rocker duo Ripped's core members Iain Moody Carroll on guitar, and Sandra Oleander on vocals, have released a new video, "Make It Happen," from their recently released EP Life's A Bitch, produced by AshtonPrice of Morph Productions, their first release since 2005's Blow Your Mind. The "Make It Happen" video was shot in the Okanagan Valley of BC, with students from the Digital Art School at the Centre for Arts & Technology (www.digitalartschool.com).
The video was produced by Georgia Spalding and directed by Ryan McIntosh, and features the actress Zoe Welch. The new video gives a strong indication of not only where the band has been before but is also now headed musically, with this latest release. Music from Life's A Bitch is featured in the new movie Demented from New Blood Entertainment, and the video for "Make It Happen" is four parts CanCon: youtube.com/watch?feature=youtu.be&v=XfO7PkO4lkA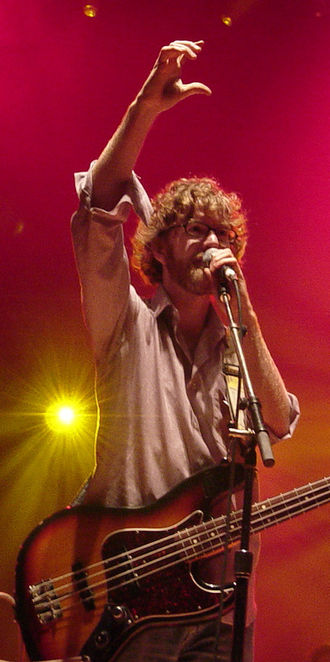 …..The Salvation Army is bringing Christmas to the iconic Yonge Dundas Square (1 Dundas St. East, Toronto) Friday, November 29, 2019.  Bring your family and join The Salvation Army family for free musical performances, guest appearances, pizza, donuts, and hot chocolate. The Salvation Army will be at the square starting at 11:30am with their kettles accepting donations for their "Christmas Kettle Campaign." Live entertainment starts at 5:30PM.  This year's free event will be hosted by Juno award-winning R&B artist Dru who will also be taking the stage for a special performance. The Salvation Army will also be kicking off its 24th anniversary of the CTV Toy Mountain Campaign…..The Salvation Army Band, The Salvation Army Choir, Jades Hip Hop Academy and the Rolling Stronz Band will also be taking the stage and Dora the Explorer will make a special guest appearance for the children. Families will also enjoy a reading of the Christmas Story......Toronto's Recollectiv is a musical group primarily comprised of people affected by cognitive challenges caused by dementia, Alzheimer's, Parkinson's, stroke, PTSD, brain injury, etc. Recollectiv's mission is to help people in Toronto with cognitive impairments gain a new social network, rediscover a sense of accomplishment and find joy through music-making……The weekly rehearsal at the Tranzac Club, an accessible location, provides stimulation, socialization and lifts the spirits of both the players and their caregivers or companions. There is no cost for participation, and it is open to all who wish to sing or play an instrument, regardless of their physical or neurological challenges. 12:30-2 pm. Free with advance registration….Nov 30, 2019 12:30 PM to 2:00 PM. The music industry's very best seasonal schmooze returns to a new venue: Liberty Grand Entertainment Complex!....On December 9th, join the good folks of  Unison Benevolent Fund at Toronto's Liberty Grand to eat, drink, and be merry with your industry peers….Unison Holiday Schmoozefest is back, bigger and better than ever! Enjoy great music courtesy of DJ Brendan Canning (Broken Social Scene), get your photo taken with the ever-stylish Fashion Santa, and take home a present or two for yourself! It's the party of the season you won't want to miss…..Dress to impress! Dazzle others in your favourite holiday attire or don a classic ugly Christmas sweater….Tickets: $30, available online at     https://www.universe.com/events/unison-holiday-schmoozefest-tickets-toronto-TYPF3L
…..gonna get heated at The Dock On Queen (932 Queen E.) Sat. Nov.30 8-10PM when soul singer Joanne Powell takes the stage accompanied by iconic axeman Tony Quarringtonfor an evening of soulful blues and r'n'b. (No cover/pwyc) It's a small venue, so get there early.
Support live music. Please.