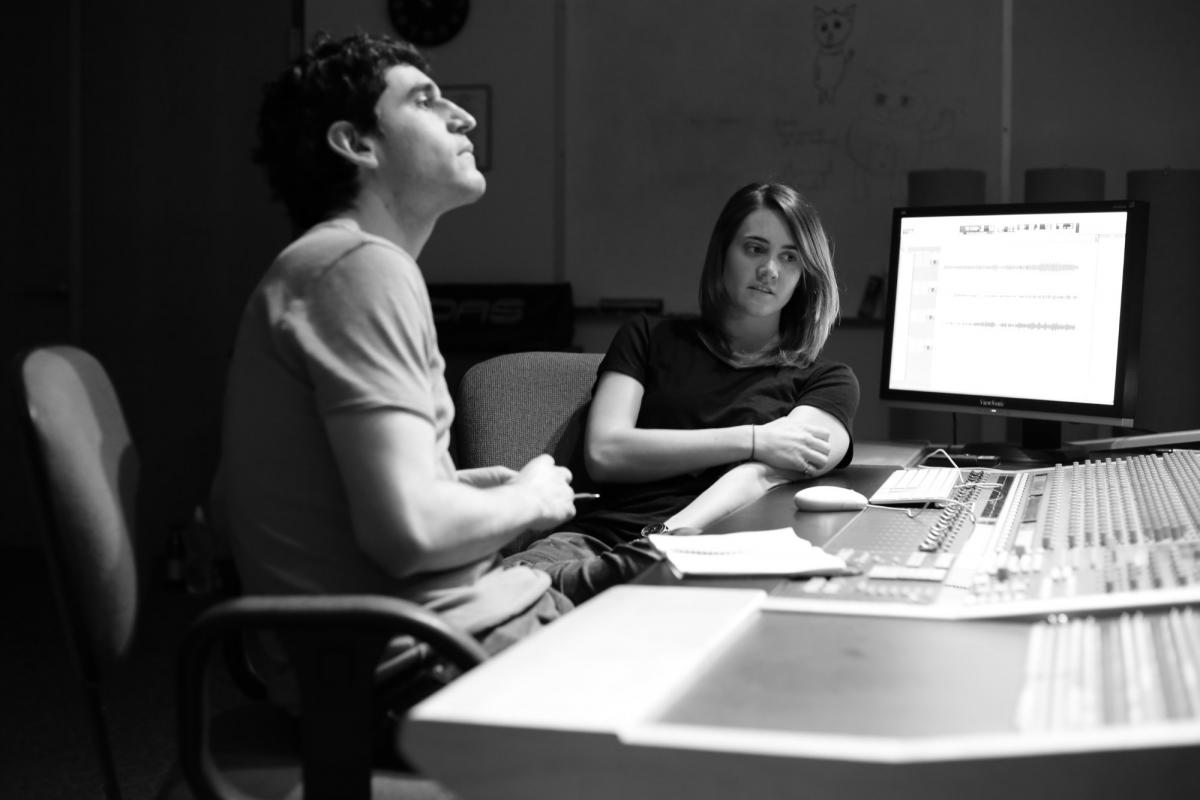 Fri Jul 27, 2018
Alternative pop duo Lightning Echoes is taking listeners on a spherical journey of sound with their newest release, "In Circles", available now from the usual suspects.
The Vancouver-based pairing is equal parts singer/songwriter Kaitlin Deavy and producer Alejandro Zarazúa. Having teamed up in February 2018 amidst their respective studies on music and production, the multi-instrumentalists were driven by their shared vision of music and human connection. On "In Circles" you'll hear seemingly simple melodies swirling among complex layers of indie, folk, and what the two call "smart pop" elements.
"We wrote "In Circles" before officially becoming Lightning Echoes," explains Zarazúa. He and Deavy studied Music Technology together and, after being assigned to work together, started opting to consistently until it blossomed into a long-term partnership we see — and hear — today. "It was actually part of our final portfolio project for the music program we studied together. We wanted some live material for the portfolio, so we invited some friends to the studio and recorded four songs that day."
This meant it became about more than just the music. Zarazúa and Deavy quickly became in charge of the entire production process, including setup, live audio engineering, cameras & lighting, live mix, audio/video editing, mix and mastering. The result is a fun, interesting and accessible experience for the everyday listener with "special treats" for the more experienced ear.
"We like pop music, in the sense that we usually enjoy common time signatures and rhythms, basic chord patterns, et cetera," Zarazúa explains. "We call it 'smart pop' when all these 'simple' elements are used to craft a beautiful piece of music, and not just as a formula to produce factory-like radio hits, which seems to be the mainstream meaning of 'pop music' nowadays.
"We also really enjoy it when an artist or band writes something that is complex in essence but results in a song that you can follow, sing along, or dance to, etc. This is our definition of good music… Songs that are well-crafted and involve a lot of thought and honesty, but you can also enjoy without many contexts or without having to pay too much attention."
So how did they get there to craft their brand of 'smart pop'?
"We talked about it a few times, and our best conclusion so far is that its kind of like language… When we write songs, we usually start with a few simple chords or melody, or even just a scale or some melodic idea, and then we play around without thinking too much for a while," Zarazúa continues. "Since we are also producers, we get to play with the sounds during and after the recording process, so we also have the freedom to think about the soundscape we want to create, and add some smaller details here and there that may be barely noticeable (if at all), but hopefully just add up to make the listener smile, whether they are thinking about the theory/technical side, or just enjoying the tune ."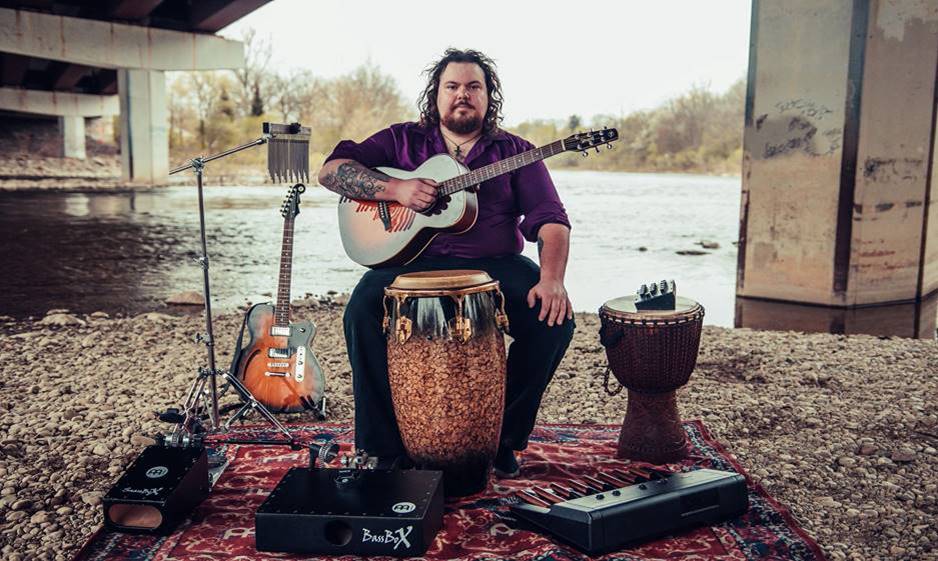 Kitchener-Waterloo native and Canada's highest-profile one-man band, also a singer-songwriter, and world-fusion / folk-rock composer Sammy Duke has dropped the first single, "Save It;" from his upcoming new album, Terminus. The album release and launch concert of Duke's 2018 Canadian tour took place Sunday, July 22 at The Registry Theatre in Kitchener, ON and by all accounts was a blast.
For more info please visit http://www.sammyduke.com/ | http://bit.ly/TerminusFB
The first single "Save It" is a mid-tempo grabber, propelled by a steady acoustic guitar strum, the hook of a haunting and wordless voice in each chorus, Duke's rich, warm vocals and a fascinating lyrical conceit: inspired by Plato's allegory of the cave (we only see flickers and shadows of reality, from the firelight reflecting on the cave wall), the song creates a modern analogy in our own disconnect from Nature, as we stare at our many screens instead (cell phones, laptops, tablets, and especially our TV screens on the wall). It's all on the surface, and we're trapped in our own shells, acting as if – in our approach to Nature – we truly could "save it for the weekend."
The friendly, unstoppable one-man-band that is Samuel "Sammy Duke" Dlugokecki is proficient at 13 musical instruments and is a master of the cajon hand drum. As a solo artist, he simultaneously plays guitar, sings, beats on a drum, plays bass synthesizer pedals with his foot, shakes the tambourine strapped to his other foot, and handles a variety of percussion instruments with an occasionally liberated hand – or elbow, as in the case of his famed "elbow chimes." Even in one of his other steady gigs, as a chosen sideman for Alysha Brilla, Sammy plays bass, cajon, shakers, and tambourine, all while singing harmony.
A man of conscience, who's played numerous fundraisers and justice events, including David Suzuki's Soupstock, The Terry Fox Run, and CBC Sounds of the Season, Sammy also teaches classes for children and adults with special needs. So y'all go check the man when he plays your 'hood.
CANADIAN TOUR DATES
July 25 - Ottawa, ON Avant-Garde (opening for MARUTYRI)
July 26 - Kingston, ON Musiiki
July 28 - Moncton, NB Breathe Yoga Festival
Aug 2 - Charlottetown, PEI Baba's Lounge
Aug 3 - Truro, NS The Nook
Aug 4 - Halifax, NS The Shoe Shop
Aug 8 - Saint Andrews, NB The Red Herring
Aug 9 - Nackawic, NB The Waterfront Pub
Aug 11 - D'Escousse, NS The Groundswell
Aug 12 - Moncton, NB The Old Triangle
Aug 15 - Fredericton, NB Grimross Brewery
Aug 18 - Fredericton, NB Callie's Pub (with Josh McKinley)
Aug 29 - Cambridge, ON Monigram Backlot Sessions (E-Bolt Music)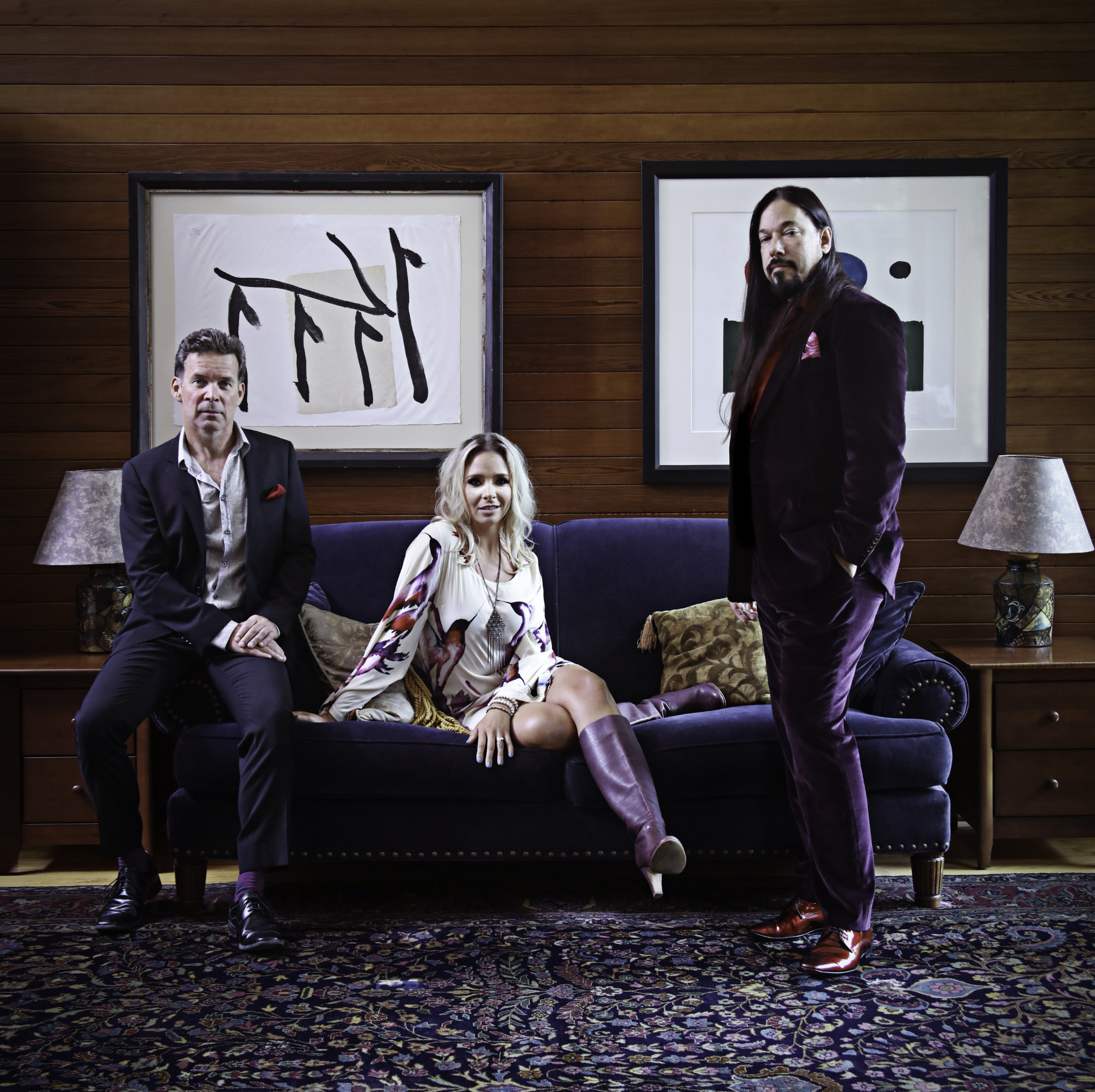 Kingston, Ontario-based pop esperimentalist Miss Emily is back with her fifth release, In Between co-written, produced and performed with The Tragically Hip's Gord Sinclair and Rob Baker.
Miss Emily says , "After many swings and misses with some of the big CBC shows, I found myself wide awake one late night with a new song in my head. I put it to paper, and quite honestly, it's better than any email I have ever written to the CBC, asking them if they'll consider playing my music. Why didn't I think of this earlier?! Good question. I'm better communicating through song and seeing as I'm someone who can't help but incorporate my personality into my live shows and online videos, I thought I might as well record this 'Dear CBC' tune. While appealing once again to my favourite CBC shows to play my music, I'm also poking fun at myself a bit. That's very 'me' and as I continue down this road as a full-time artist, I'm getting less and less concerned about how slick I look to the critical eye. One of the greatest things about getting older is feeling more comfortable in my own skin. 'Dear CBC' is an example of that, I guess."
"I hope it made you smile."
In what's become her familiar fashion, blending musical boundaries into her own signature mix of sound — Miss Emily's In Between shines strong as that warm brew of rhythm, blues, jazz, and rock n' roll. You're going to want to take a seat right there on the couch pictured and press play.
Co-written and produced with The Tragically Hip's Gord Sinclair and Rob Baker, Miss Emily's In Between journeys listeners on a winding tour of her unique experiences and musical influences woven through the fabric of her career. Pressing play, you'll walk with Miss Emily as she soulfully strolls the humid streets of Memphis, wanders across the jazz-cool avenues of New York City, or dances through raucous and funky block parties in Motown
On In Between, Miss Emily's voice soars to new emotional heights before reaching down into the grittiness of one's soul. Her performances and releases alike are foot-stomping, each becoming their own heart-wrenching adventures in rhythm, blues, jazz, and straight-up, pure rock and roll.
The passion and talent was cultivated by a strong work ethic. It began with playing night after night after night in bars and nightclubs where she learned her trade and gained a loyal following. Later, she graduated to regional theatres and starred in several Broadway-style shows. This willingness to step outside her comfort zone and learn new techniques paid off by giving her opportunities to become a regular at large outdoor venues like Ottawa Bluesfest. Then, in 2011 in front of 25,000 people outside the tiny town of Bobcaygeon she opened for The Tragically Hip and began a relationship that would change the direction of her career.
The Trews are gearing up to release their sixth full-length studio album Civilianaires on September 14 on Cadence Recordings, and they're giving fans another taste with the third track off the album, "Bar Star". Listen here.
On the track, Lead singer Colin MacDonald says " The lyrics are ultimately about hope and love and finding meaning and connection in the darkest of times. It's important to come together and share our experiences, even if it's for a couple of hours at the pub down the street."
Civilianaires is the band's most fearless record yet with personal and political lyrics driven by a refreshing new sound. It features production credits from up and comer Derek Hoffman (The Elwins, Seaway) and the legendary Bob Rock. The Trews also worked alongside Max Kerman from Arkells, who co-wrote and co-produced their second single " Vintage Love ", along with a co-write with Serena Ryder on the title track.
The band are once again teaming up with PledgeMusic for a pre-sale launch of the album. Fans can pre-order the album in multiple formats - vinyl, cd, digital - and bundle it with any number of exclusive items from Civilianaires cassettes to access into the official release show in Hamilton, Ontario - available only through PledgeMusic. Pledge here: https://www.pledgemusic.com/projects/the-trews
TOUR DATES
July 31 - Antigonish, NS - Special Olympics
Aug 01 - Truro, NS - Truro Civic Square
Aug 05 - Bala, ON - Kee to Bala
Aug 10 - Shelburne, ON - Shelburne Arena
Aug 25 - Gimili, MB - Gimili Beach Bash
Aug 31 - Shawville, QC - Shawville Fairgrounds
Sept 02 - Toronto, ON - CNE @ The Bandshell
Sept 22 - St. John's, NL - Iceberg Alley Performance (w/ Matt Mays)
Oct 02 - New York, NY - The Loft at City Winery
Oct 05 - Watertown, NY - Exhibition Hall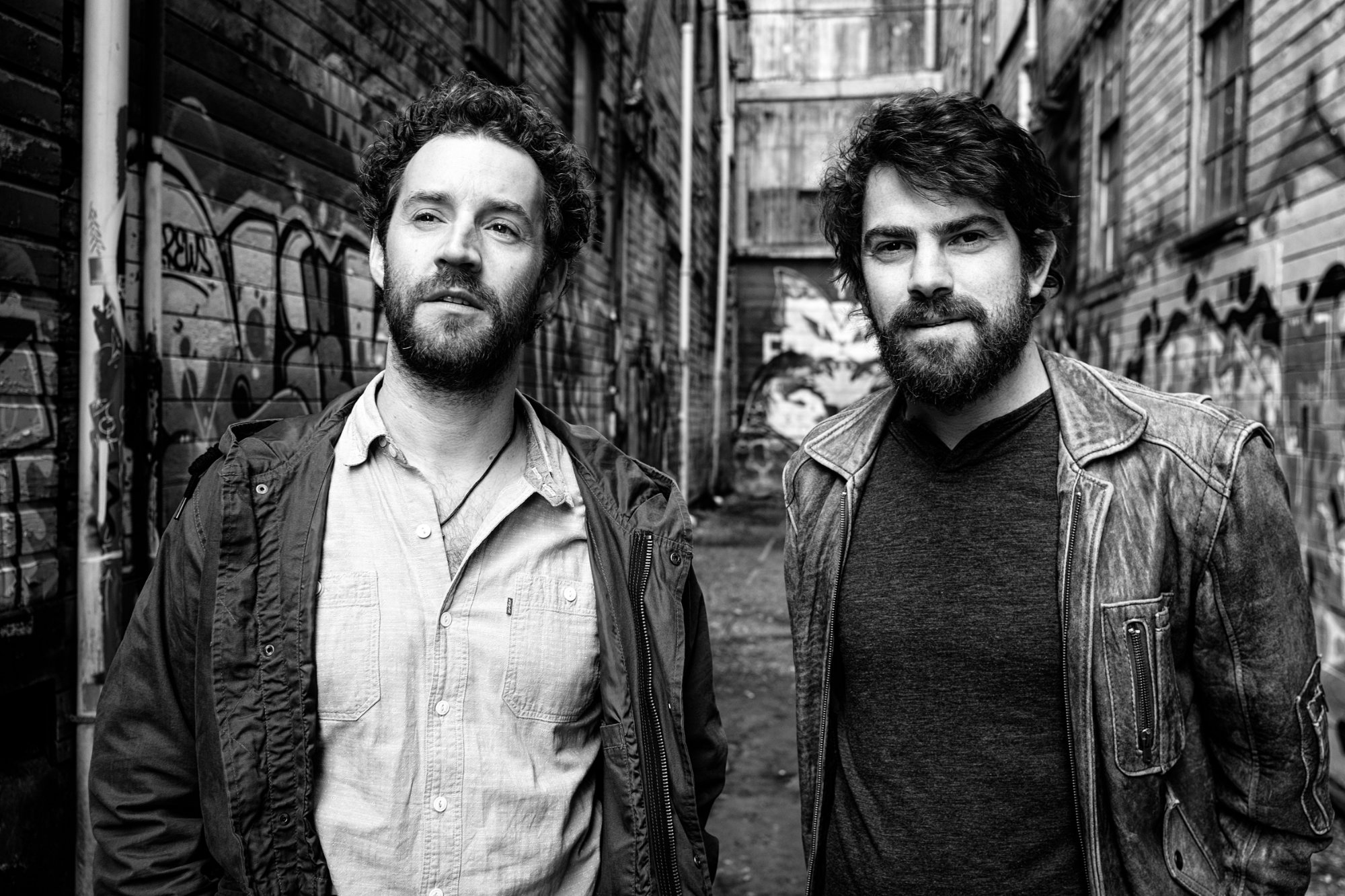 So The Harpoonist & The Axe Murderer, aka Shawn Hall and Matt Rogers, have been hitting the road for a string of tour dates and festival stops that takes them clear across the country and back. They will perform a free show in Toronto on August 10 at Yonge-Dundas Square . Recently, the BC duo was nominated for two Western Canadian Music Awards for Blues Artist Of The Year and Best Video Direction for "Forever Fool". They were also nominated for a Leo Award for Best Music Video for their Mike Southworth directed video for "Get Ready".
WATCH AND SHARE THE 2018 LEO AWARD NOMINATED MUSIC VIDEO FOR "GET READY" HERE
WATCH AND SHARE OUTTAKES & BLOOPERS OF "GET READY" HERE The duo's latest album, Apocalipstick, "came together from the desire for companionship, the endless pursuit of tone, the strength and glue of family, and above all, the love and admiration for each other's skills," claim The Harpoonist & The Axe Murderer. "Whether it was operating a tape machine with Jedi precision, creating meals that fuelled us, or belting out glass shattering 'ohs' and 'ahs', it was the elbow grease of many individuals that brought this project to life."  
Framed by psychedelic landscapes and world-ending jam-outs, they expanded the blues-rock grooves they have been recognized for on Apocalipstick by adding drummer John Raham (The Be Good Tanyas) and keyboardist Geoff Hilhorst (The Deep Dark Woods) into the melting pot as well as the golden sounds ofDawn Pemberton, Andrina Turenne, Alexa Dirks (Begonia),Ben Rogers, Khari Wendell McClelland, Erik Nielsen, and Ricardo Khayatte. Add equal parts soulful, sweaty vocals, and biting nasty guitar and you have an album perfect for any doomsday date-night.
WATCH AND SHARE "FOREVER FOOL" HERE
TOUR DATES
Jul 26 & 27 - Penticton, BC - Dream Cafe
Jul 28 - Golden, BC - Golden Sound Festival
Jul 31 - Lethbridge, AB - The Wide Skies Music & Arts Festival
Aug 10 - Toronto, ON - Yonge & Dundas
Aug 16 - Owen Sound, ON - Chi Cheemaun Ferry
Aug 17 & 18 - Owen Sound, ON - Summerfolk
Aug 19 - Aylmer, ON - Fred Eaglesmith Charity Picnic
Thaaaats all, folks!