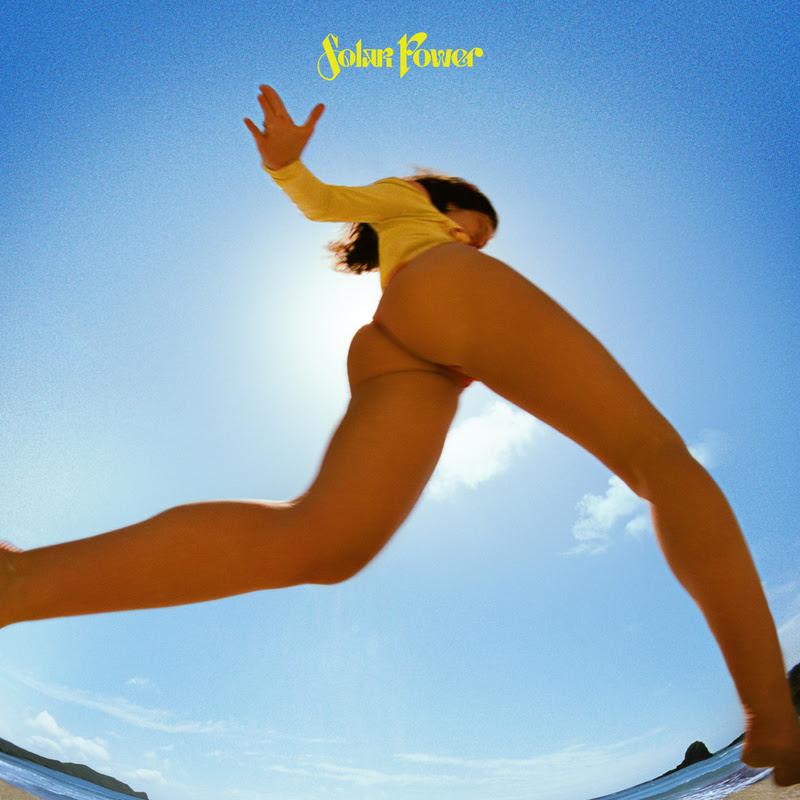 Fri Jul 02, 2021
This week we spotlight Thornhill Food Bank 1 Leaside Park Dr Unit 5B, Toronto, East York Office phone 647-428-9755
Email thorncliffefb@icnareliefcanada.ca
Stepping in with a very timely single from Lorde. Her first new music in four years, Solar Power is a light, summery anthem inspired by the storied folk songwriters of the 60s and 70s and early 2000s pop (see The Mamas & The Papas, Crosby, Stills & Nash meets TLC, Destiny's Child, All Saints).It's also the title track of her August 20th album of new music.
In a statement, she explained: "The album is a celebration of the natural world, an attempt at immortalizing the deep, transcendent feelings I have when I'm outdoors. In times of heartache, grief, deep love, or confusion, I look to the natural world for answers. I've learned to breathe out, and tune in. This is what came through."
Of the eye catching album artwork, the lady sez: "It was just me jumping over a friend on the beach. It's a little hardcore, but it was so joyful to me. It felt innocent and playful and a little bit feral."
For the album, Lorde is offering a format called 'Music Box'that includes extra visual content, handwritten notes, exclusive photos and an album download. "I decided early on in the process of making this album that I also wanted to create an environmentally kind, forward-thinking alternative to the CD, "I wanted this Music Box product to be similar in size, shape and price to a CD, to live alongside it in a retail environment, but be something which stands apart and that's committed to the evolving nature of a modern album."
Does this sound like an overdressed CD to you? If the album is anywhere near the single, it's going to be eco-fun.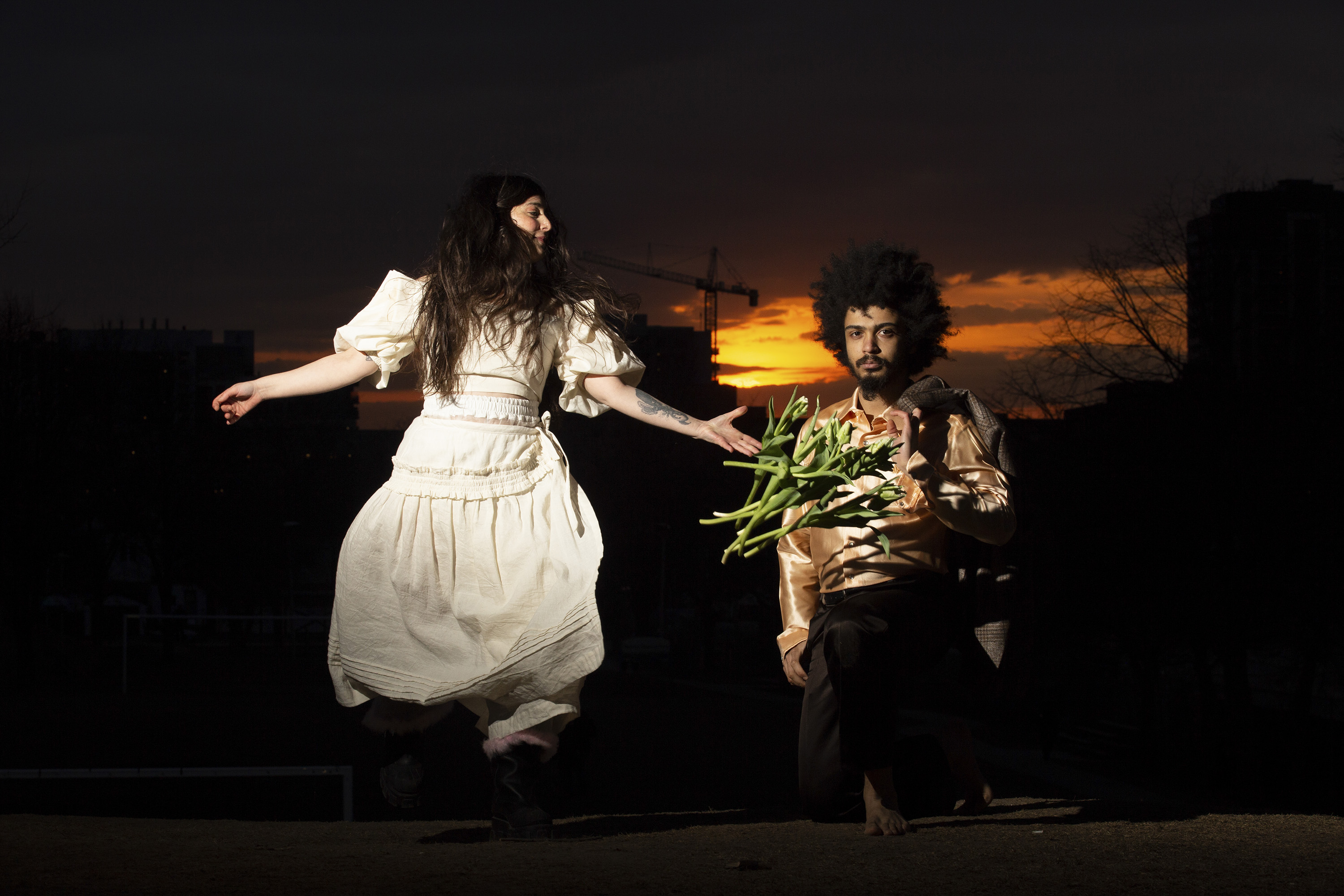 Also tripping' on sunshine superman, here's the Lightman Jarvis Ecstatic Band, the new project by underground Canadian artists and partners Yves Jarvis and Romy Lightman, and their fresh out debut album Banned.
"This album is a loose manifesto in our shared vision for a way of being," says Lightman. "It's about our relationship and the dynamics in that. There's an epic-ness to it and tension at times. We've been developing our collaborative process since spending our time together at the Tree Museum intermittently for the past two years. It's like the ways particles collide. There's an alchemical aspect to it with these base components slamming together."
Banned was recorded in the tranquil environment of the Tree Museum, an outdoor art gallery in rural Ontario hosting residencies for contemporary sculptors over the past 20 years. The pair credit its 200 acres of natural spaces intermingling with human-made creations as the fuel for their unfettered process. Recorded over two weeks in a free-flowing stream of improvisation, the album finds Lightman on synthesizer with Jarvis on drums and guitar, as their voices weave together into an electrified pastoral tapestry.
Beyond leaving the city behind to live alone in the woods, the album title Banned also highlights an element of risk. Like late '60s counterculture musical Hair, the duo reject notions of repression with unspoken celebrations of naturalism, openness, and sexual liberation. These 15 songs offer an ephemeral intimacy and invitation to express free love.
For both musicians, the album's ad hoc creation offered a chance to challenge themselves: Jarvis defying his solitary practice to record with another person, while open jams provided Lightman an alternative to her preference for thoroughly composed songwriting. Subverting any expectations for a collaborative release made by a couple, they skip past cute or romantic and aim straight for ecstasy.
"Ecstasy is perverse and sacred," offers Jarvis. "To display ecstatic joy like we do on this album is a vulnerable thing. First and foremost it's about our desire for creative expression and the curiosity around that. It should be censored, but it won't be."
Banned is a hefty 15 tracks of upgraded nu age hippieisms which can at times take you to places enticing and at others could have used some editing. While the music's reach often eludes its grasp, the sweeping ambition and height of the bar indicates a bright future for the Lightman Jarvis Ecstatic Band.
Watch 'Ancient Chain'
The irrepressible Taylor Abrahamse's getting serious in a whimsical way on his new single 'If I Was A Woman' and as is becoming the norm for the curly haired wunderkind, it's a pot stirrer. So TA lets it all hang out.
"When I was 11, I started becoming convinced that life would be better if I was a woman. That was a terrifying thought to have in small-town Ontario in 2002, when rigid masculine gender roles made it feel like my 'life would be over' if I ever expressed that. But simultaneously - I never quite fit any binaries around me; I have never been masculine in the typical sense. I felt I would belong more as a woman, that people could make sense of my presence & voice. It became a secret fantasy of mine, imagining I was one, one I didn't talk about to anyone until my early 20's.
"Now - it feels like there's a need to choose where I am on the gender spectrum without external pressures deciding for me. Or maybe, just to throw all binaries out the window entirely. Over the years, I started talking more about it, and one night in five minutes, wrote this little song - then hid the demo deep on a Soundcloud playlist. My producer, the great Eddie Kramer, still managed to find it, and insisted we record it. It was nerve-wracking... but ultimately liberating to create, and I'm thankful for all the support & kindness I've received for this song since its release on my album last year, and particularly appreciative of the support & understanding from the women in my life."
"If you are a man, while there are still an enormous amount of unique fear and baggage that can come along with being vulnerable or expressing your femininity - I encourage you to do it, and be okay with being somewhere in-between if that is what you are. There's only one you in all of space & time & history - I hope you do the world the service of letting it out in the flicker of time we have.
'If I Was A Woman' is out now, and my debut album is on all streaming platforms. The fact that the single has been released in the thick of Pride Month is purely coincidental and bares no relation to any cash grab you may have seen or heard of. Kidding you, Taylor.
'If I Was A Woman":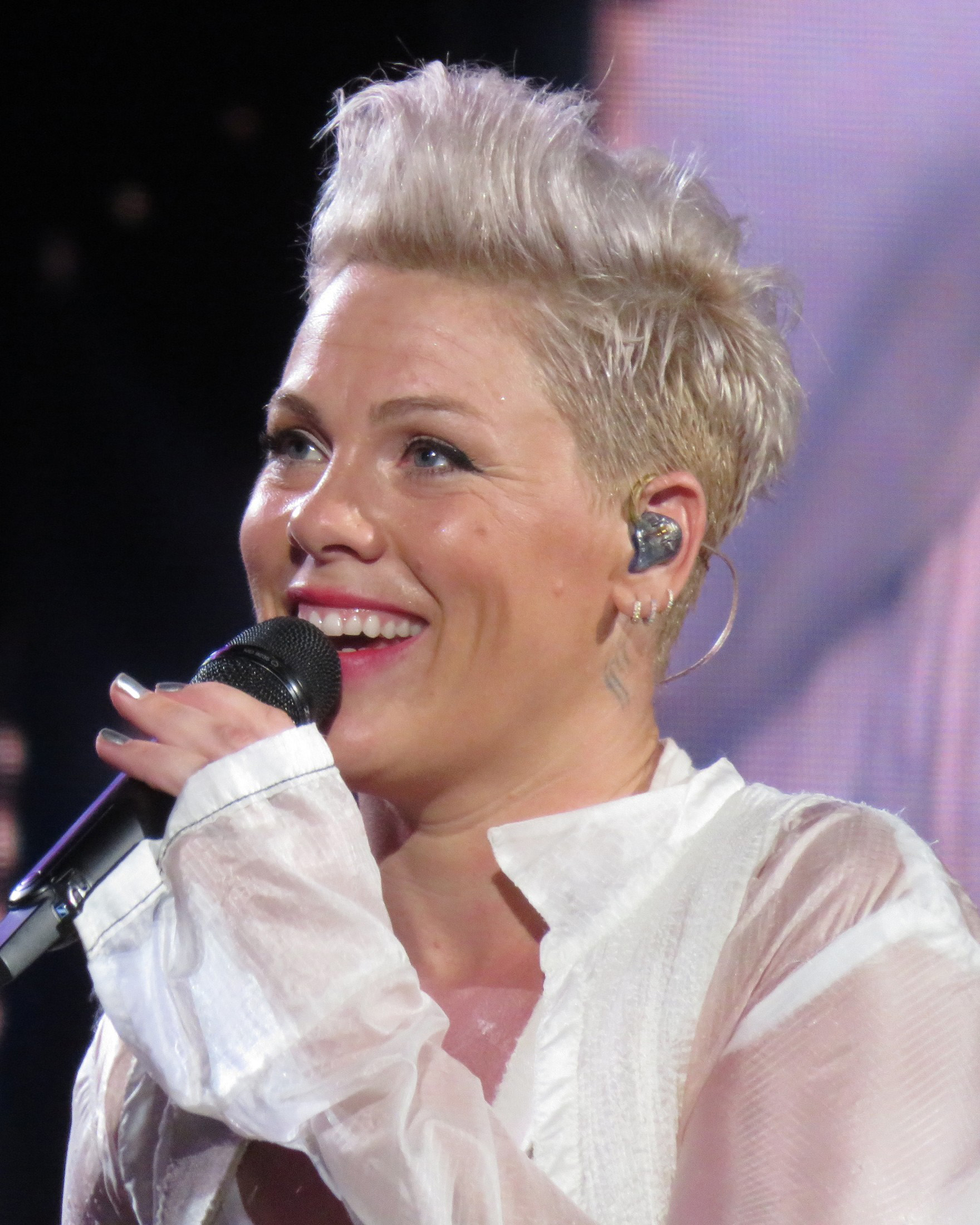 International pop icon and renowned aerialist P!NK released an Amazon Original acoustic version of her latest single "All I Know So Far," available to stream and purchase only on Amazon Music. To coincide with the release, there is also a stripped-down performance video of the song, shot in an empty theater that explodes with P!NK's stunning vocals backed by just an acoustic guitar.
Watch An Amazon Original Performance Video of "All I Know So Far" (Acoustic):
smarturl.it/6rg0dg
"I grew up singing with my Dad and his acoustic guitar. Making music this way is raw and powerful and magical. It makes my heart happy, which is why I wanted to share this acoustic version of 'All I Know So Far' with everyone. And it doesn't hurt that my brother here, Justin, is one of the best live guitar players in the world."
The music video for "All I Know So Far" was directed by Dave Meyers and features Cher, Judith Light and P!NK's family.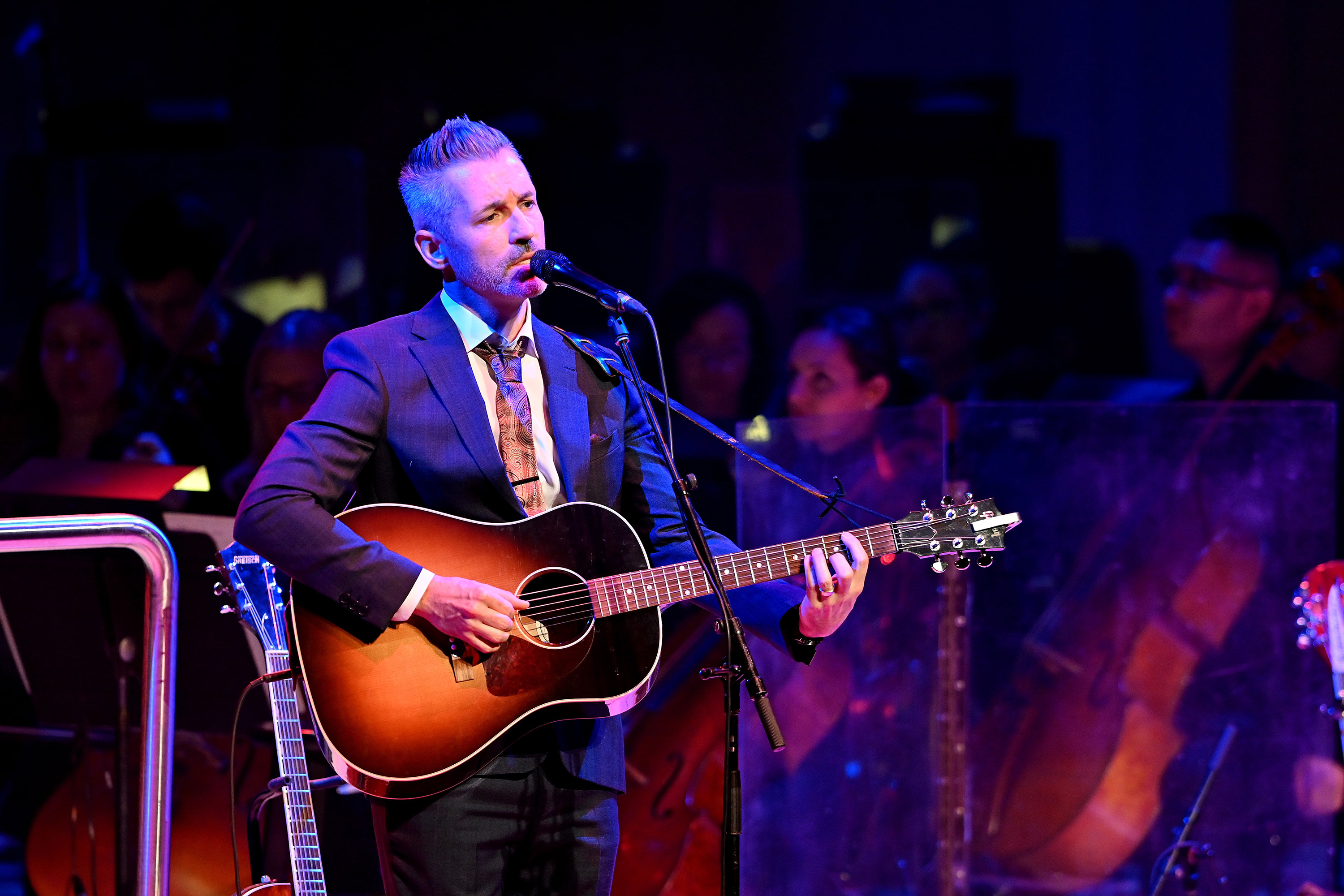 And now for the view from the understated and sartorially correct Royal Wood.
"I'm excited to share my brand new single and video, "Say You Will." It's about seeing and being seen. It's about choosing to give to the relationships that mean the most to us and accepting the love we offer when it is reciprocated. Sometimes cynicism abounds, and right now, as we are sheltering at home or perhaps removed from ones we hold dear and miss them like crazy, we need to remember that we are not alone and that love is out there waiting for us.
"What helps get us through the unsettling times is love. It gives us a sense of purpose. The video was directed by Colin Medley and is available to watch and share on YouTube now. It's a timeless song that celebrates the love that is a storybook feeling and also a daily decision. A choice we make to honour and passionately foster each day."
Check "Say You Will":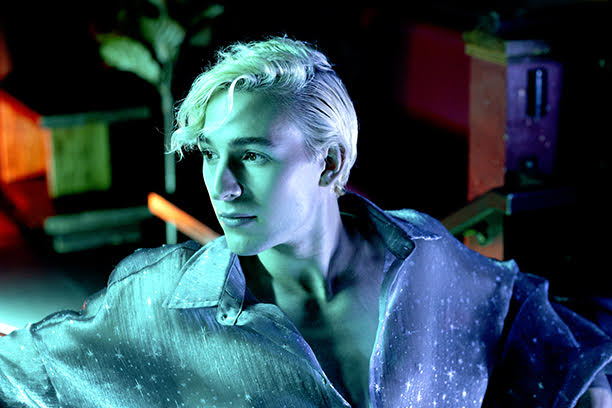 At upwards of a quarter-million streams worldwide, it's more Freak on Repeat for multi-award nominated Ottawa pop dynamo Andrew Cassara and his latest official music video for "Gimme More Bass."
The freshly pressed visual lands on the heels of Cassara's two 2021 Ottawa Music Industry Coalition Capital City Music Award nominations — Artist of the Year, and Album of the Year for 2020's Freak on Repeat (Deluxe Version).
"Gimme More Bass is one of those songs that kind of surprised me," Cassara shares of the deep-grooved and body popping track. "It happened so quickly; at the beginning, it was just a melody that was really catchy and it felt like, in the blink of an eye, it came to life.
"Growing up, I was the biggest Backstreet Boys fan and 'Gimme More Bass' feels like I'm sticking to my roots, but that I've fused that 'boy band' pop sound with my love for retro funk and disco. It's groove pop and it just feels like home to me."
With streams topping 250,000+ across platforms, and fuelled by influences ranging from Shawn Mendes, to the Bee Gees, to artists like Jamiroquai – who, like Cassara, blur stylistic lines fluidly, both "Gimme More Bass" and Freak on Repeat may sound familiar, but are impossible to pigeonhole.
"Creating this song, along with the rest of Freak on Repeat, has been one of the most liberating and eye-opening experiences of my life. I promised myself I would write with true authenticity, and tell the stories and feelings that make me who I am in that very moment."
He's slated to appear at Sweden's Future Echoes Festival and Lithuania's What's Next In Music Fest this year, and has previously shared the stage with artists Shawn Mendes, Chromeo, Tyler Shaw, Lauv, and such.
He has also headlined the Youth X Canada Tour, performing for and engaging with audiences at youth centres across Ontario in an effort to encourage young people to share their own stories and mental health struggles.
"We owe it to ourselves to be fearless of judgement, to be our true selves, and to give ourselves the unconditional love we deserve. It's something I've come to terms with, and I hope it resonates through my music."
Freak on Repeat (Deluxe Version) and "Gimme More Bass" are available now.
Get busy with 'Gimme More Bass'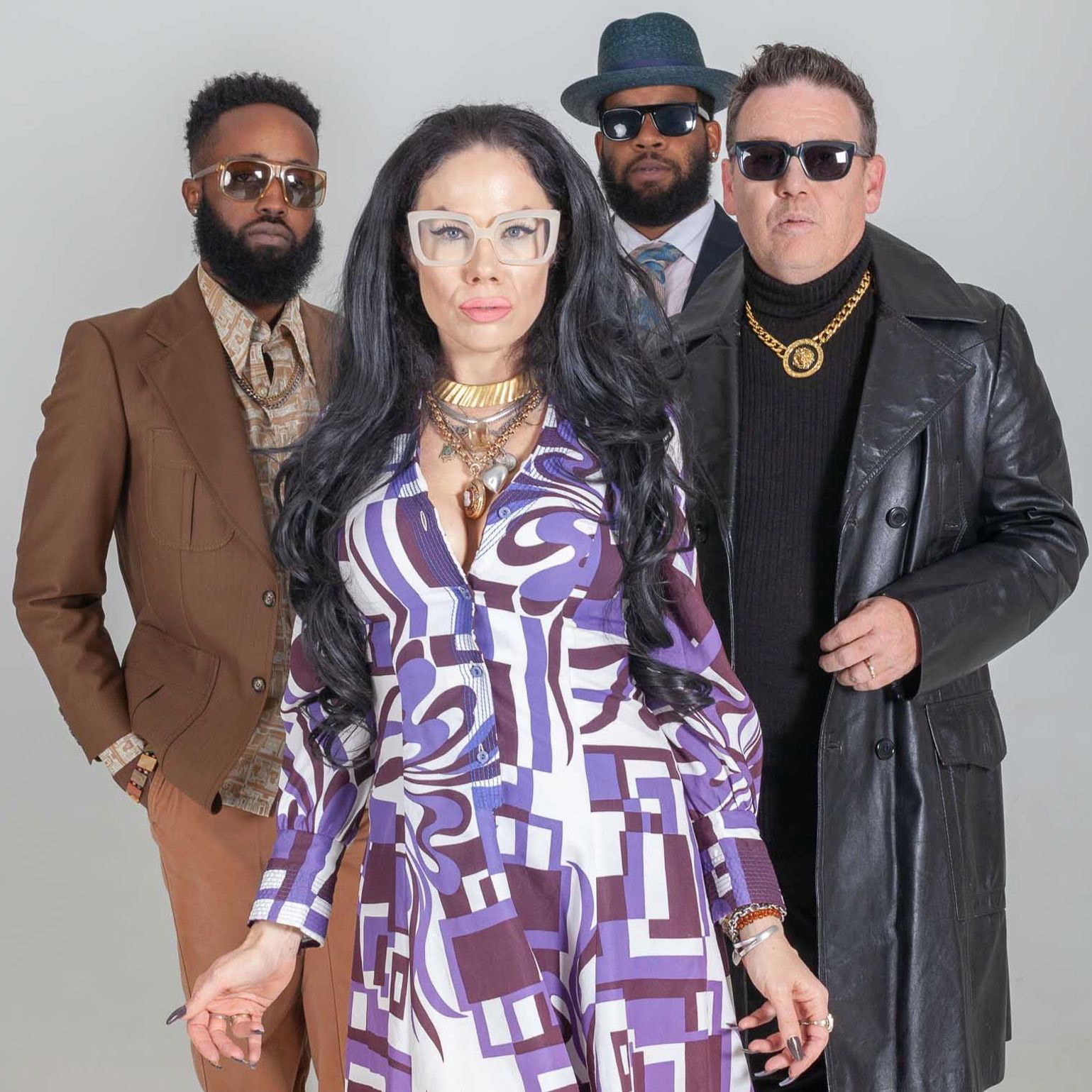 Stepping off with jacked up soul from Detroit's Laura Rain and The Caesars. 2021 has been busy for Laura Rain and her husband, producer/co-writer George Friend. Coming off the success of their last UK single "Closer to the Win" the two signed their first record deal with LRK Records in the UK. The couple have been writing and recording new music non-stop. A recent collaboration with Seattle based producer UNKWN also led to the release of "Garnet", a highly successful sample collection receiving upper tier licensing placements. The songwriting duo were also presented with three Detroit Music Awards for "Outstanding Urban Songwriters", "Outstanding Urban Vocalist" and "Outstanding Blues Recording" for their edgy Memphis soul tinged single "Different State of Mind".
"I Am" is the first single for 2021 from Laura Rain and the Caesars on LRK Records. Following the digital release LRK Records will be pressing the song on a 7" 45rpm along with a full length LP later this year. The debut single will include a remix of "In My Life" on the B side, another uptempo Northern soul stomper.
After releasing 5 singles in 2020, adding to their four full length albums, Laura Rain is poised to break new artistic ground. Throughout the pandemic, the group continued writing, recording, streaming and creating while expanding their audience via social media and online. The relationship with LRK has brought them awareness within the soul music community and a wider international audience.
"Having our music pressed to vinyl is like a dream come true" says Friend. "We have released a lot of music in the past, but being able to hear our songs on vinyl, in the proper format adds to the tactile experience of listening to music...especially for our genre. The music we write really is conducive to the entire vinyl record experience". Laura Rain adds "putting out our last single in the UK really opened up doors for us...we finally felt connected with a large soul music family. It's been interesting to meet so many authentic music lovers and artists who enjoy both modern and vintage soul / r&b because it's what we're about too...we like it all". Laura Rain and the Caesars transform funky soul and r&b into their own unique vision.
Formed in the Motor City in 2012 and performing with a stripped down lineup of organ, guitar and drums the band developed its signature sound, and cultivated a vintage toned energetic foundation. The music exposes the bands' love for Memphis soul, juke-joint blues and tough Detroit funk and r&b. On the new album, you'll get more of the same and a wee drop more of the different.
Check 'I Am'
Support the music. Wherever you find it. Support your local food bank.