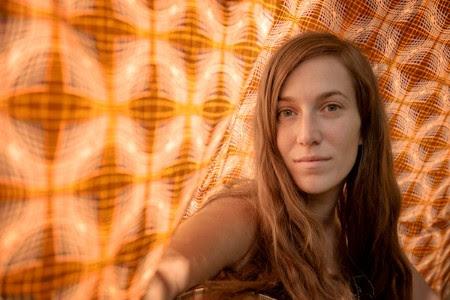 Fri Oct 19, 2018
Here's a feminist Resistance anthem doing it right, by being simultaneously trenchant and grabby. Winnipeg singer-songwriter Madeleine Roger released new single '60 Years More' recently, somewhat off the radar but that won't last long. It's the third single to be released from debut solo album Cottonwood, out October 26th.
"'60 Years More' is a powerful song about what it feels like to be a woman in 2018 and how far we still have to go in the fight for gender equality. When I started writing it, I really meant to write a quick satirical tune to make myself feel better about the bullshit that comes along with the magnificence of being a woman," says Madeleine. "I've always been really skeptical of conventional gender roles and have always refuted the idea that certain capabilities apply only to certain genders, but it's impossible to ignore that a lot of the world does not see it that way. It seems like there are a million domineering opinions about the ways that women should and shouldn't dress, raise their children, feed themselves, have an income, experience relationships, explore hobbies, etc, etc, etc. It's extremely tiresome, annoying, and boring to have to prove that you're capable of a skill that doesn't fall into someone else's limiting expectations of you."
"I have a fraternal twin brother, and by growing and learning alongside a male I've always known that aptitudes have nothing to do with gender, and I've also always known that I will be treated differently from him because I am a woman. We toured together for years in our duo Roger Roger, and most of the time all of the technical questions regarding our sound requirements would be directed towards him. He has always replied, 'I don't know, ask her'.
"This song came to me before the #MeToo movement, before the Women's March, before I knew the word 'mansplaining' and the phrase 'victim blaming', and I was feeling at a loss for how to express my deep frustrations of the agonizingly slow pace of achieving equality and positive change. One step, at a time, I know, but hurry up already!"
'60 Years More' also provided inspiration when it came time to record her new album. Madeleine Roger co-produced and engineered Cottonwood with her dad, Lloyd Peterson, at Paintbox Recording in Winnipeg. The album was proudly made with gender parity - half of the producing, audio engineering, musicians, and other artists identify as female.
Madeleine Roger On Tour
Oct 11 - Ottawa, ON - Pressed
Oct 12 - Brockville, ON - Spitfire Cafe
Oct 13 - Montreal, QC - L'Escalier
Oct 14 - Smith Falls, ON - House Concert
Oct 16 - Toronto, ON - The Burdock
Oct 25 - Regina, SK - The Capitol
Oct 26 - Medicine Hat, AB - Inspire Cafe
Oct 28 - Cranbrook, BC - Soulfood Cafe
Oct 30 - Kimberly, BC - House Concert
Nov 1 - Port Moody, BC - Gallery Bistro
Nov 2-4 - Cumberland, BC - Woodstove Festival
Nov 6 - Salt Spring Island, BC - Sister Sanctuary
Nov 9 - Victoria, BC - Vinyl Envy
Nov 10 - Parksville, BC - Ground Zero Acoustic Lounge
Nov 11 - Sunshine Coast, BC - House Concert
Nov 12 - Vancouver, BC - Guilt & Co
Nov 13 - Vancouver, BC - Bluebird North
Nov 14 - Kelowna, BC - Milkcrate Records
Nov 16 - Calgary, AB - Rocky Mountain Folk Club
Nov 17 - Edmonton, AB - Black Dog Freehouse

Here's one that comes with a bigass promise, a conceptual electronic exercise about the end of the world and the new world order. About bloody time this menu's been posted. Barcelona\s The Málchico, also the leader of Keep Out, shares his new solo project with a focus on his electronic side with "Estereotipia", his debut EP released and distributed by Vapour Trail Records.
This set of synthesizers, rhythm boxes and reverberated voices is said to transport us without return to a not very distant dystopia, having as protagonists the repetitive loops and the progressive intensity to reach a mental state that borders on paranoia.
The box opens with "Save The Rave", a clear tribute to the most hedonistic illegal parties in which only the present matters. A necessary nod to freedom of expression, and finally,a caricature that defines the end of an era that has not yet begun.
The next track is a remix by the dj and producer from Madrid Kreisel, a fine work that respects and accentuates the key aspects of the original mix and completely flips the structure of the embryo to give it a new life.
"Nexus" makes its way with a heavy rhythm and with a vocal line that hits endlessly from start to finish, etching a dreamscape fueled by insomnia and design drugs.
The end comes with "Evil Ways", a down tempo song to fly away back to back with the old school ravers.
"Estereotipia" has also had the collaboration in the artwork of the photographer and illustrator Sergi Hill, the delightful photography of Elisabet Bates and the unconditional support for the promotion of Musarañas Records. For those of you in the hood, The Málchico tops a multi-band show at the iconic AsociaciónFreedonia of Barcelona. December 14.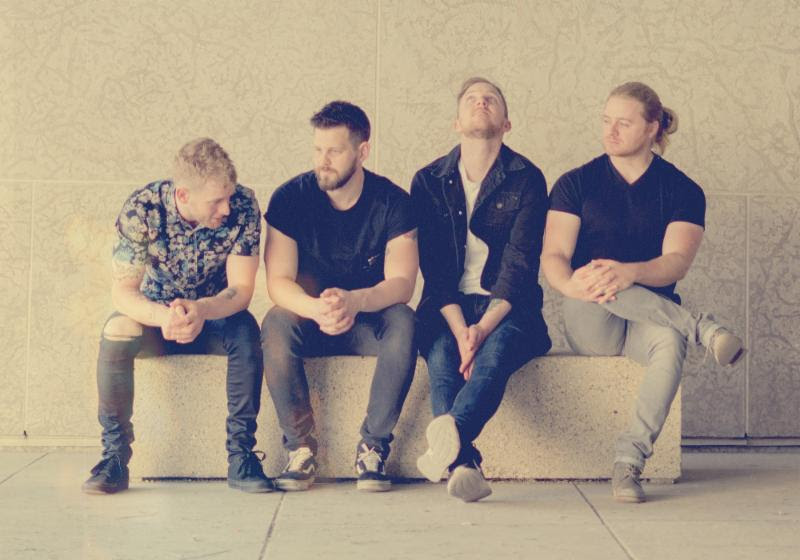 Starting tonight - alt-rock group The Treble will join Vancouver's Dear Rouge on a handful of tour dates with stops in Saskatoon, Winnipeg, Thunder Bay and Sudbury. In support of the tour, the band have shared a brand-new dark love song - Listen to "Eyes On Us" here.
"Eyes On Us" is the first track off their forthcoming album, due in 2019. Produced by Ryan Worsley (Dear Rouge, Said The Whale), fans can expect an album that is jam-packed with melody-heavy tracks that couple anthemic group harmonies and poignant autobiographical lyrics with urgent brooding rhythms and soaring electronic flourishes and it is truly the sound of The Treble coming into its own.
Formed in 2008, The Treble have finally carved out a place for themselves within the wider Canadian music scene on the strength of their shadowy hook-laden alt-rock songs, reputation for delivering spectacular DIY content, and a drive to give back to the community that saw them through it all. Their 2017 full-length Modernaries (Cadence Recordings) went on to chart in the Top 40 on Canadian alternative radio and in the Top 5 on SiriusXM/The Verge's The Grocery List respectively.
The Treble On Tour
October 25th - Morden, MB - Access Event Theatre*
October 26th - Regina, SK - The Exchange*
November 15 - Windsor, ON - Green Bean
November 16 - London, ON - The Rec Room
November 17 - Toronto, ON - Adelaide Hall
November 18 - Hamilton, ON - The Casbah
November 22 - Ottawa, ON - Live on Elgin
November 24 - Kingston, ON - The Toucan
* w/ Dear Rouge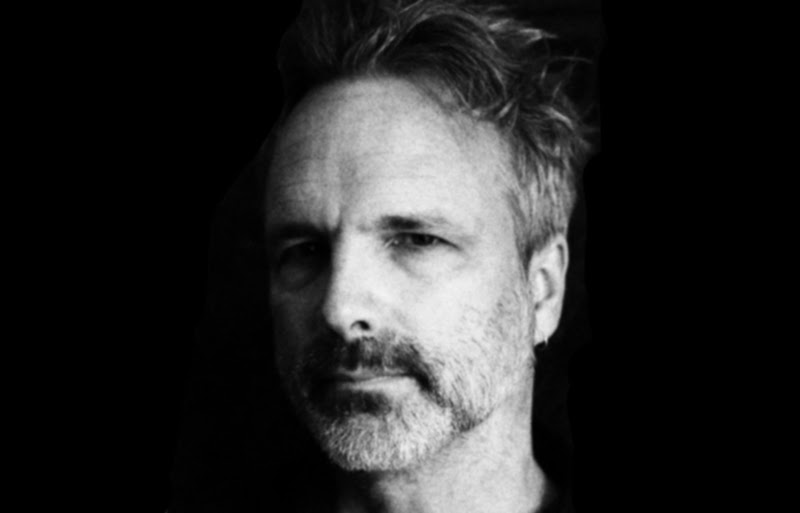 Heads up! Enduring class act in the house. Kyp Harness, one of Canada's truly great singer/songwriters, returns on Oct. 19 with his fourteenth album, simply entitled Kyp Harness, a collection of nine timely observations of our fraying society, rendered with all the wit, wisdom and just the right amount of folk-rocking flair that Kyp's die-hard fans have come to expect. The album's crackling energy is the result of the tracks being laid down during a single all-day session at Toronto's Revolution Recording, with Joao Carvalho capturing the chemistry generated by Kyp, the renowned pianist Tania Gill, bassist Mike Smith and drummer Sean Lancaric.
Roots Music Canada is offering an early taste by exclusively sharing the Southern Souls video for "Sweet Release," one of the album's standout tracks. Kyp officially launches the album, along with his new novel The Abandoned (Nightwood Editions) on Saturday, Oct. 27 at Toronto's Tranzac Club.
The range of his songwriting chops is fully displayed on songs such as "Talking To Myself," "Angel Mine" and "Insomniac Lullaby," but it's on "Hard Life," "The Sea Monster" and "Jungle Out There" that Kyp unflinchingly illuminates the dysfunction at the heart of our society.
It's hard to discount the weight of experience on Kyp's current work, but his worldview hasn't changed much since he released his debut album in 1991. However, the goal of every true artist is to boil their creativity down to its essence, so it's hardly a surprise that at this point in his evolution Harness has chosen to present his new album simply under his own name.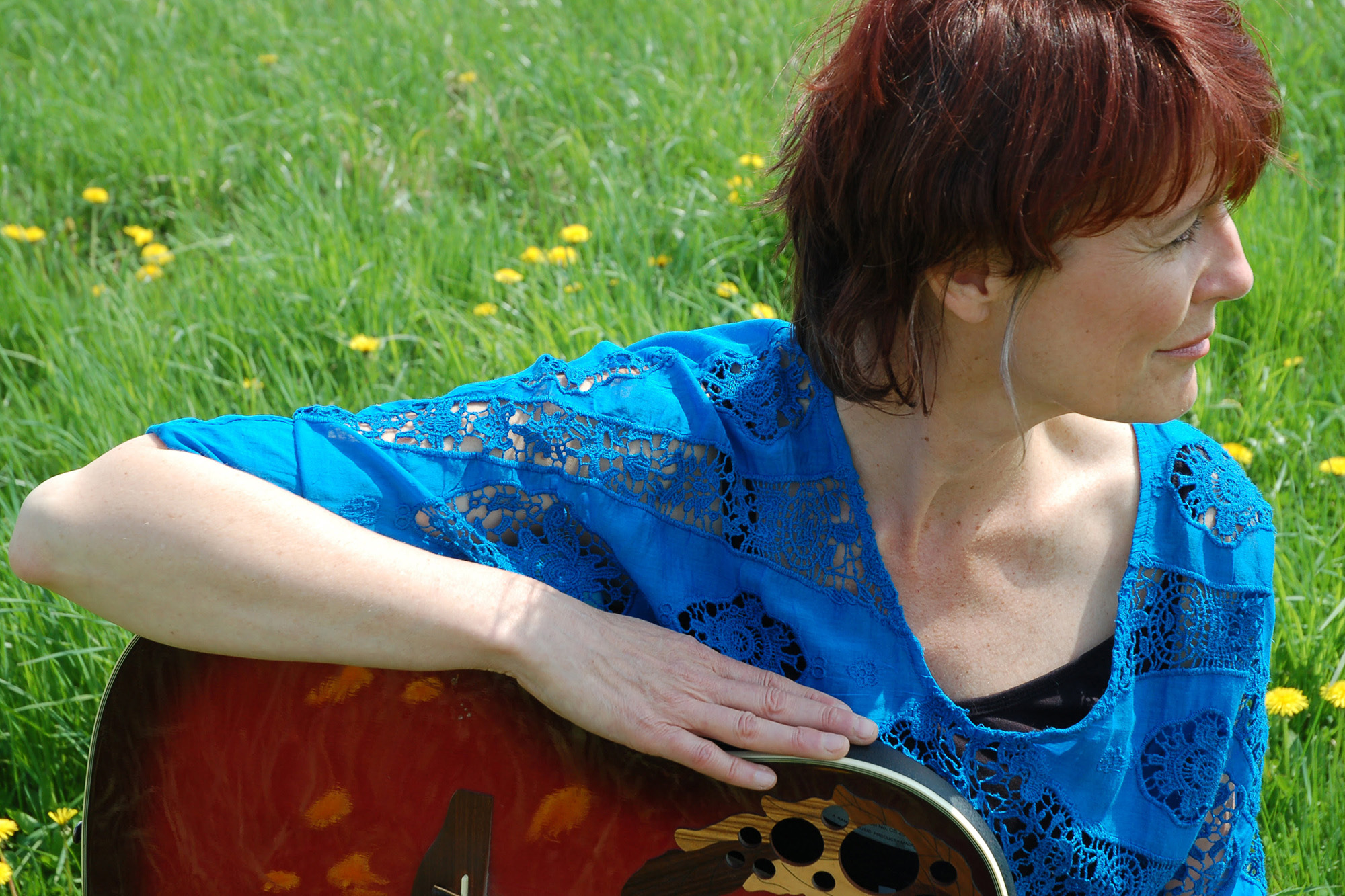 Still on the folkie side of the street, along comes Abby Zotz.She shares her personal journey with an enchanting voice, soul-touching lyrics and a range of musical styles, Zotz weaves tendrils of hope together with strands of humour, resilience and, ultimately, joy.
A gifted musician and vocal artist, Abby's message is an uplifting and often poignant expression of the human experience. She explores tiny fragments of life, both the lighter side and the struggle of finding hope in a troubled world. Her songs are at once intimate and relatable. From classical and world music to country and traditional folk, Abby's exposure to a medley of styles in her childhood set the tone for a life-long thirst to explore new musical avenues and expand her range. Her multi-faceted career has taken her from the Royal Conservatory of Music Concert Hall to tavern stages to trios and (almost) everywhere in between.
Abby has studied with Katherine Guselle, winning awards at the Royal Conservatory of Music for voice and theory. She also studied Drama and English at U of T and Theatre at York University.
In 2001 Abby united with Brian Williston to create Two Roads Home, a folk-trad-pop duo. "We performed as soloists at some of the first LGBTQ weddings in Canada and went on to record two albums, Dovetailing and Sweet Shadows, with co-producer James Gordon. Williston and I toured the east coast and I began ramping up my songwriting, honing my skills to become the reflective side of the duo."
Two Roads Home went on a forced hiatus in 2014, and that's when Abby decided to go solo. "All of that somehow, beautifully, miraculously, led to my new album Local Honey." In her debut solo album, Abby takes an exhilarating leap with arms wide open and soars. Infused with a spirit of freedom, her new sound is a satisfying union of wistful pop blended beautifully with gospel, folk and blues; all filtered through her gift for emotional and philosophical contemplation. Abby's is a voice that is at once authentic and pure, yet time and experience have lent a new edge to it; a broader vocal range and maturity that adds dimension and a touching honesty to her lyrics and emotional depth to her songs.
WATCH THE VIDEO FOR 'GOOD BONES' HERE:
https://www.youtube.com/watch?v=YZqGEQzy76k&t=5s
WATCH THE VIDEO FOR 'BIG HOPE' HERE:
https://www.youtube.com/channel/UCU1Pg_pFpyqeQXbLRz54kRQ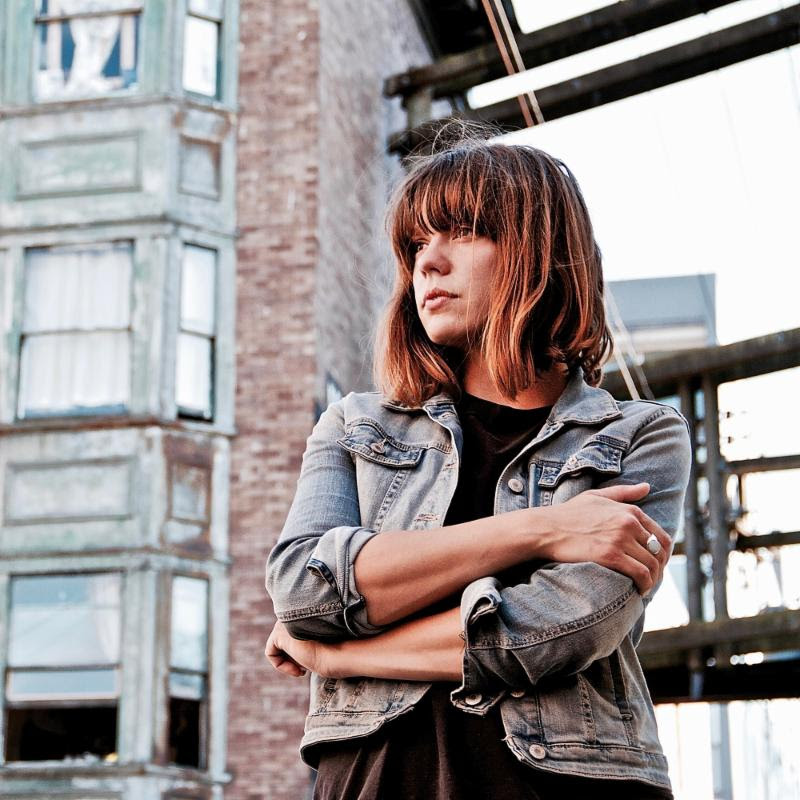 Gritty Folk artist and buzz causing up and comer Steph Cameron is teaming up with Vancouver's Twin Bandit to undertake a winter tour of the UK, Ireland, Scotland and Europe kicking off on January 18, 2019 in Dublin. Both artists have built considerable critical acclaim back home in Canada and have been warmly received on previous overseas tours that took place earlier in 2018. Steph will be releasing her first full band recording with an incredible roots-oriented cover version of the much - loved Stevie Nicks song "Gold Dust Woman" in November in advance of the tour - stay tuned.
Steph will also make an appearance this fall at Breakout West in Kelowna with two sets: October 12 at Grateful Fed and October 13 at the New Arts Collective.
Released on Pheromone Recordings in 2017, Daybreak Over Jackson Street is the brilliant second album from Steph Cameron. Cameron's evocative voice and perceptive lyrics continue to captivate, as does her evolving yet still fluent acoustic guitar work. "I continue to work at the tradition of folk, but old country sounds, particularly guitar, are prominent in this record." she analyses. "I feel like my musical influences, artists like John Prine, have really come through here, both in the story-telling and the way my guitar is played."
Steph Cameron shows.
12-10 -18 - Kelowna, BC @ Grateful Fed
13-10 - 18 - Kelowna, BC @ The New Arts Collective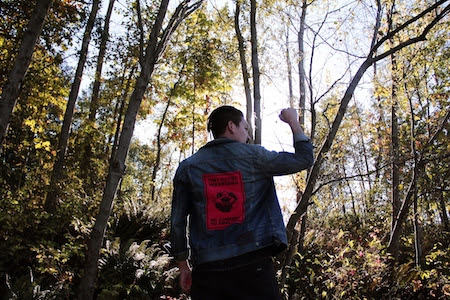 Vancouver roots musician Buckman Coe is premiering his new single and video 'Gathering Storm' today. The song is the first single and title track from his new full-length album set for release on February 22nd, 2019. 'Gathering Storm', the single, is available on Spotify, Apple Music/iTunes and other digital retailers.
The new album Gathering Storm is the 7th release and 6th full-length album from Buckman Coe and much like the artist, this album moves through many different musical genres, refusing to be pigeonholed. Gathering Storm is a dance between the revolutionary and romantic. With an emphasis on soulful delivery of messages of freedom and harmony within ourselves, within our relationships, and with the world around us. It is about taking a stand for what you believe in and for who you love. Featuring a stellar line-up of guest artists, Gathering Storm has a lively big band sound that is edgy and psychedelic at times with guitar-driven sections and explorations into blues-tinged Americana, world, and soul.
The album's first single and title track, 'Gathering Storm', maybe Buckman Coe's most authentic exploration of roots music to date. And according to Buckman, the song itself has its roots in social activism: "This song was inspired by my work with the Tiny House Warriors. It celebrates the gathering community of Indigenous and non-Indigenous land and water protectors here at home and around the world." Featuring Caleb Hart, 'Gathering Storm' is about all those dedicated people working together to protect our children and our future.
"I wanted to create a song that could be an anthem for communities coming together to create a more just and people-powered world," says Buckman Coe. "I have been building relationships with many Indigenous leaders working for the resurgence of their culture and in defense of their land and water, and for climate justice. This song is dedicated to the cooperation between Indigenous and non-Indigenous peoples, and to my Secwepemc brothers and sisters who comprise the Tiny House Warriors."
Buckman Coe On Tour
October 11 - Victoria, BC - Upstairs Cabaret
October 12 - Nanaimo, BC - The Queen's
October 13 - Tofino, BC - The Legion
October 20 - Powell River, BC - McKinney's Pub
November 10 - Nelson, BC - Spirit Bar