Fri May 21, 2021
This week we spotlight Parkdale Community Food Bank, 1499 Queen St. W. 416-532-2375.
Parkdale Community Food Bank continues to service clients during this challenging time for our community. We are following Public Health Ontario guidelines and taking additional precautions to keep our employees, volunteers and clients safe.
Open Wednesday 11a.m.–3p.m.
Thursday 11a.m.–3p.m.
Friday 10:30a.m.–1:30p.m.
Saturday 10:30a.m.–1:30p.m.
Shout out to Phillip Vonesh and The Spare Parts for their continuing work with socially conscious ORG Out Of The Cold. Thanks for actually doin' it. Check the band's latest single, 'Life Moves Fast' here
Been almost four years since Martha Wainwright released her critically acclaimed album Goodnight City, and today she shares "Wolves", a track recorded during the Goodnight City sessions but one that didn't quite fit the final album sequence. Despite this, it remained a favourite of Wainwright's, not just for its sweeping, layered beauty but because it also featured her brother Rufus Wainwright. Not wanting to keep it under wraps any longer, Martha has let the "Wolves" out.
Most recently she treated fellow quarantined friends and neighbours in her Montreal neighbourhood with several balcony sing-alongs, organized by POP Montreal and her Mile End café and music venue, Ursa.
The songs on Goodnight City' were written by Martha while several were written by or with her friends and other great songwriters such as Beth Orton, Glen Hansard, brother Rufus, Michael Ondaatje, and Merrill Garbus of tUnE-yArDs. Recorded in her hometown of Montreal, Goodnight City was produced by Thomas Bartlett and Brad Albetta to create an album of great poignancy.
With an undeniable voice and an arsenal of powerful songs, Martha tours her music around the world to sold out audiences on several continents. She has spent time on the silver screen playing characters in Martin Scorsese's "Aviator" and more recently in the HBO special "Olive Kitteridge" alongside Frances McDormand. Martha is in the midst of finishing up a book and getting ready to record another full-length album. Until then, join her and Rufus and howl with the "Wolves."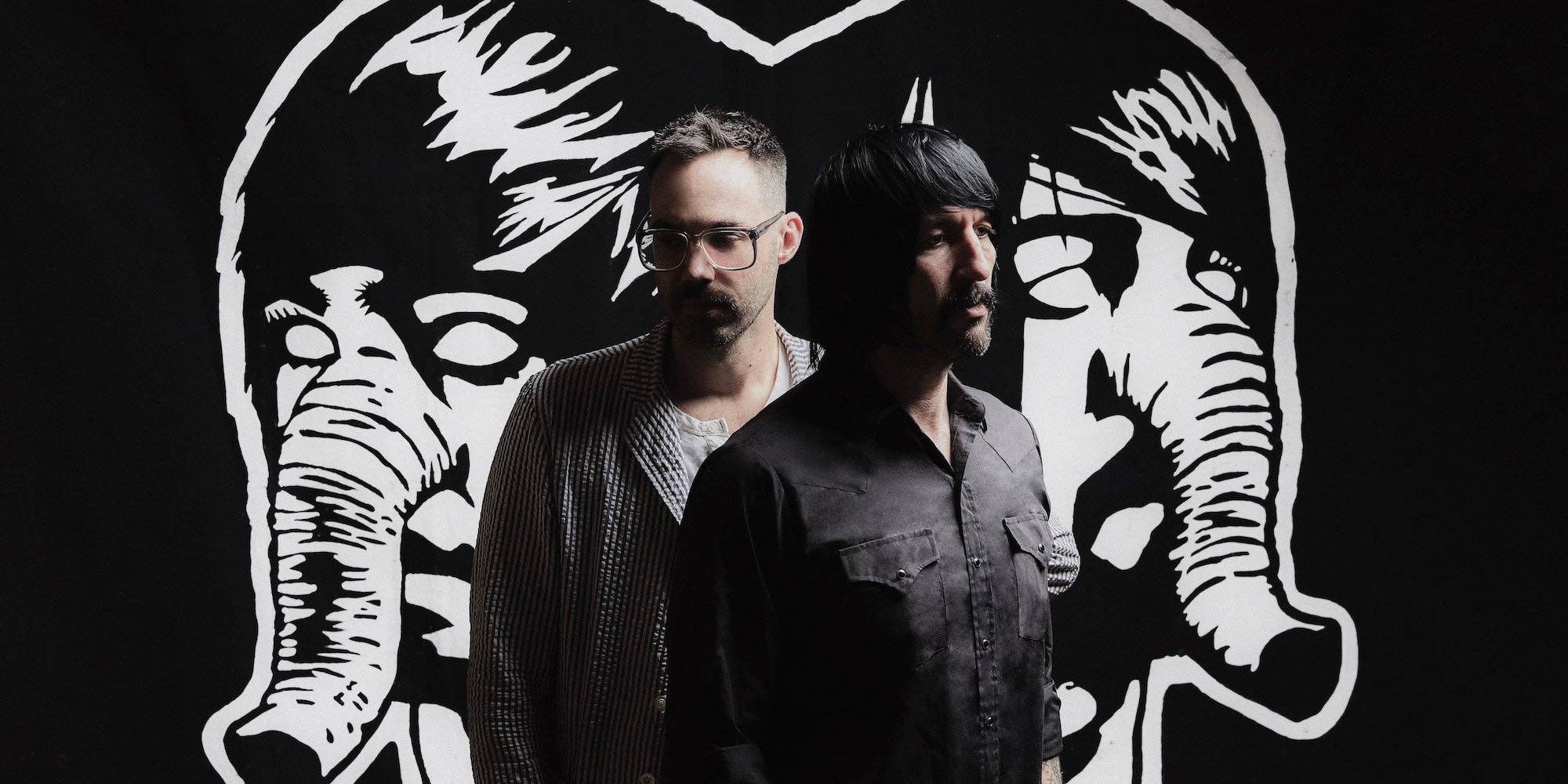 Someone's unearthed Death From Above 1979 and they're back making music. Ok, sharing a couple new remixes share of "Free Animal". The original track appeared on their latest album, Is 4 Lovers, which dropped in March. This is music for dance-punks getting older, arguably wiser and more romantic, dealing in grown up themes like friendship and fatherhood and getting out there with the sonics and beats.
Death from Above 1979 is a rock duo consisting of bassist Jesse F. Keeler and drummer and vocalist Sebastien Grainger from Toronto, Ontario, formed in 2001. The band released their debut album, You're a Woman, I'm a Machine, in 2004 and broke up in 2006. They reformed in 2011 and released their second album, The Physical World, in 2014. Since then the band has released 2 more albums, Outrage! Is Now in 2017 and Is 4 Lovers in 2021.
The band has been variously described as dance-punk, noise punk, and punk rock but never jazzpunk.Grainger has stated when the band first started his and Keeler's aim was "to be as straight ahead as possible," and "to be the AC/DC of hardcore." At its peak, "Death From Above embodied the DIY dance-punk aesthetic that lived in home recordings and grimy basement clubs driven by rowdy hardcore and gritty synths.
'Free Animal' ROMES remix.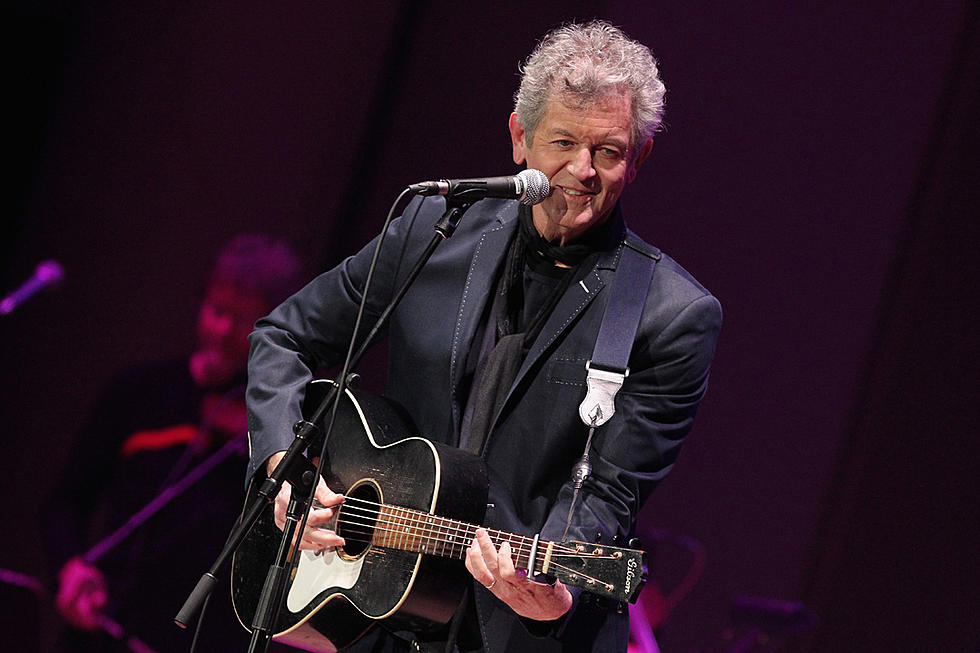 The legendary Houston stellar songwriter Rodney Crowell will release his new studio album "Triage" on July 23, 2021. The first single is titled "Something Has To Change" and it carries a strong message that needs to be heard now. Especially as Crowell's voice is oft heeded by the ruddy of neck.
"Near the end of 2018, I began scribbling the first few lines that would become songs on yet another album. With monotheism, climate change, and cultural divide foremost on my mind, adequately framing the healing power of Universal Love became my primary goal.
"I'd learned from experience that writing and recording songs with the desire to make a difference, be it small or large, in an increasingly complex world is a tricky business. Steering clear of self-importance while, at the same time, believing deeply in what one has to say, calls for striking a near perfect balance. With Irish poet/playwright Samuel Beckett's sobering mantra "fail better" planted firmly in mind, I called producer Dan Knobler for help recording the songs."
'Something Has To Change'
This should be an album worth waiting to hear.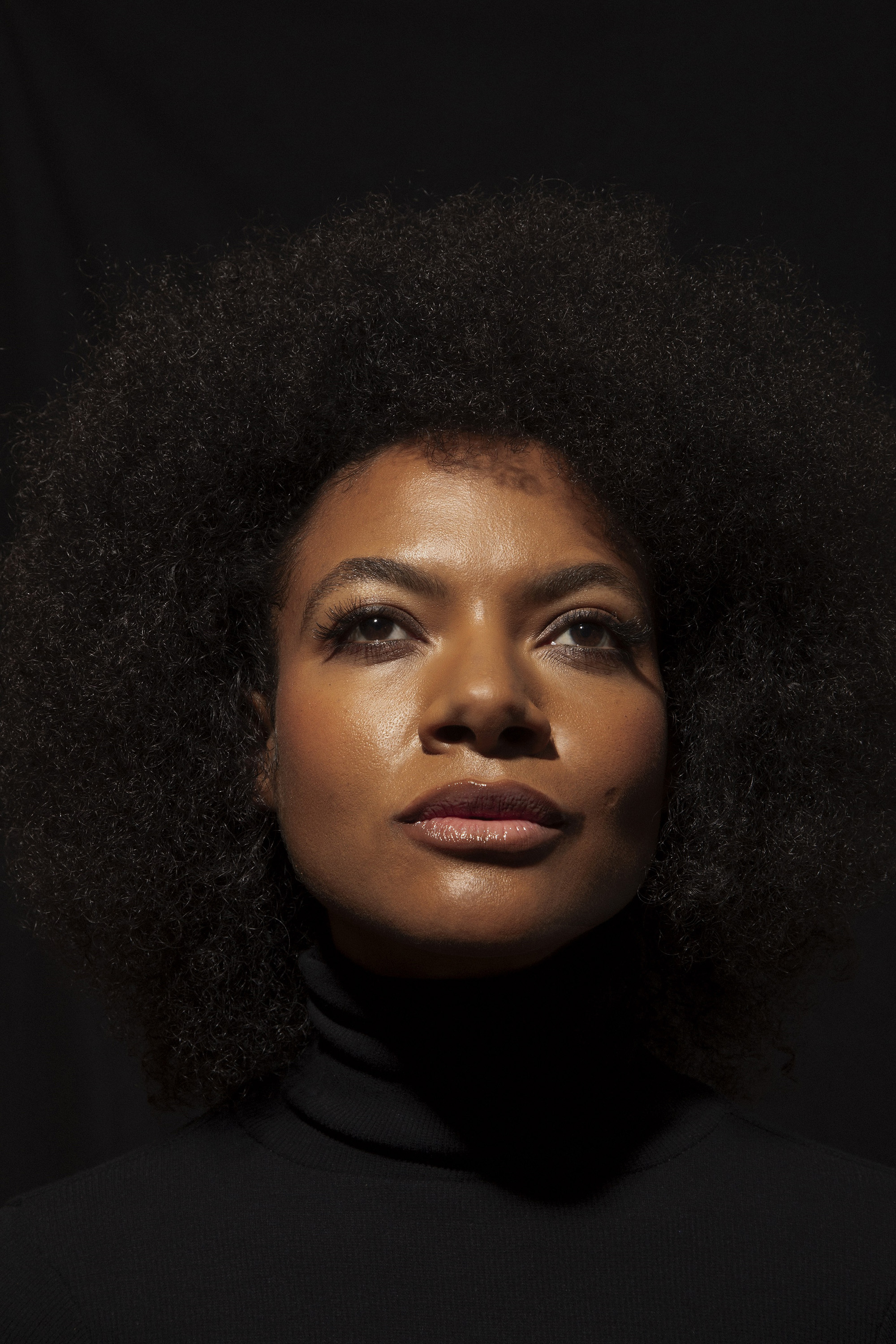 Friday, May 21, Allison Russell released her debut solo project, Outside Child (produced by Dan Knobler. First taste, the deeply personal "The Runner", with guest vocals courtesy of Yola. On May 25th, Russell will make her late-night television debut on Jimmy Kimmel Live! performing the single "Nightflyer".The performance will also feature Brittney Spencer and Brandi Carlile.
Allison on "The Runner" "I left home at 15, I managed to finish high school, start my first year of college - I worked terrible telemarketing jobs. My adoptive father continued to stalk and harass me around the city. When I was 17, I ran farther - across the country - from Montreal, QC to Vancouver, BC. I was deeply despairing, suicidal, self-harming - and then music saved me."
The poet, singer, songwriter, multi-instrumentalist, activist and co-founder of Our Native Daughters and Birds of Chicago, unpacks her youth in searing detail throughout Outside Child. "The Runner" follows the previously released tracks "Persephone,' "Nightflyer", and "Montreal" which all dropped in recent months. The album dwells on deliverance and redemption, about the places and people and a-ha moments that forged her survival.
Born and raised in Montreal, Russell imbues her music with the colors of her city - the light, the landscape, the language - but also the trauma that she suffered there. It is a heartbreaking reflection on a childhood no one should have to endure, and at the same time a powerful and warm statement of hope - asserted from a place of healing, of motherhood, of partnership - and from a new home made in Nashville. The record features contributions from many of the artistic family members she has found there including producer Dan Knobler, Erin Rae, Jamie Dick, Joe Pisapia, The McCrary Sisters, Ruth Moody, Yola, and her partner JT Nero.
"It was just about making these songs live and breathe in the most honest way, We were laughing, we were crying. And the communion between musicians, I hope people can hear that on the record. It felt like magic."
"Outside Child, is about resilience, survival, transcendence, the redemptive power of art, community, connection, and chosen family." The album is both a radical reclamation of a traumatic childhood and lost home, and a lantern light for survivors of all stripes - a fervent reminder of the resuscitative power of art.
Russell will be returning to Newport Folk July 23-28 as a solo artist. She played the festival previously with Our Native Daughters and also sat in with Mavis Staples and Hozier. In addition, she'll play the Moon River Music Festival on Sept 11th in Chattanooga, TN. On Tuesday, May 18th she'll make her Country Music Hall of Fame Debut at 7PM CT. Russell will also hold a live concert release day event to stream via Bandcamp on Friday, May 21st. The event will feature Russell and her band playing songs from the new album for the first time in the live setting. The stream will take place at 9PM ET / 8 PM CT. Tickets are on sale today via Bandcamp.
Proceeds will benefit The National Bail Out #FreeBlackMamas initiative. The National Bail Out Collective is a Black-led collective of abolitionist organizers, lawyers and activists building a community-based movement to end systems of pretrial detention and ultimately mass incarceration. For more information visit: nationalbailout.org/
'The Runner'
The name's Jordana Talsky and she comes on all pushy like so.
"How often do you face yourself – actively reflect on your life? How has the circumstance of our current time changed the way you connect with yourself?
"My new song, "Oh Yeah," represents a moment of awakening, like when you remember something you had forgotten about a dream that all of a sudden comes back in a flash, a moment to stand outside of yourself and contemplate, embrace, and inquire of your life. It takes work, all the time, to choose not to look away and to be honest with ourselves. These moments, delicate and challenging, are insights into our authentic selves, that may offer a fresh vantage point from which we can choose to heal and evolve."
Sheesh. I was just hoping for a little taste of summerfun pop fizz. Not that 'Oh Yeah' doesn't have its fun-loving and harmony-rich charms but it survives an analytical probe from its creator that would do an alien scientist proud.
"Oh Yeah" is about listening to your inner voice and taking faith in the spark you uncovered deep within you. I'm a choir of one with my loop machine! All of the sounds are made by my voice or body. It has been empowering to take command of my music as my own accompanist. My shift to making music with myself through vocal looping parallels an inner shift of feeling more secure in myself. I look forward to sharing my all vocal looping EP later this year."
Know what? So am I. Something's a-forming here that bears watching.
Check 'Oh Yeah'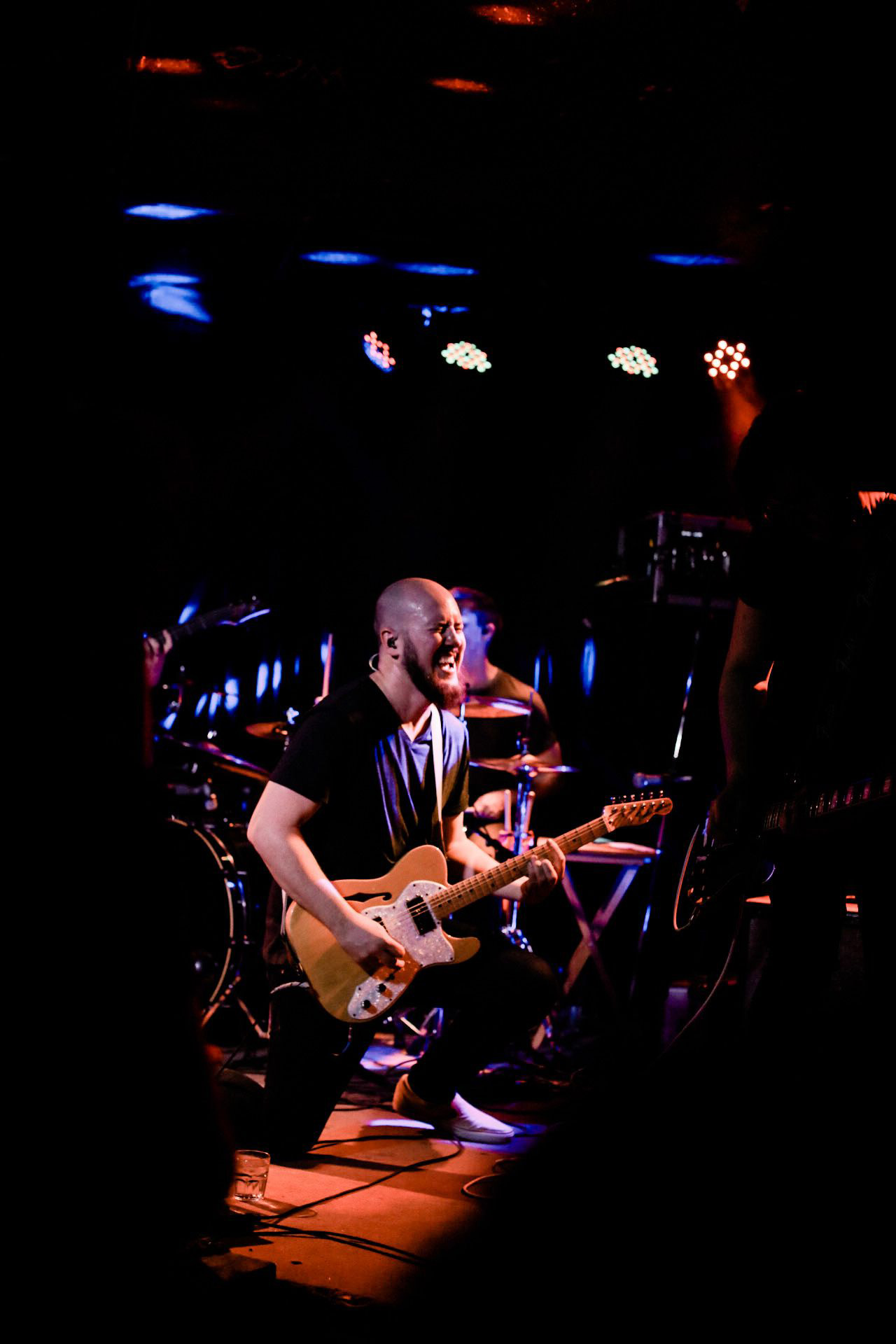 Prolific singer-songwriter and well-kept secret, Jean-Paul De Roover's just put out a new two-song EP Prisoners, one original and one cover, in a driving, early Ministry, prog-metal style. Accompanying the EP is a unique lyric video for "Prisoners," that finds the words auto-filling the screen of an '80s-vintage desktop computer. The EP is available on all major platforms where music is streamed or downloaded. For more information please visit www.jeanpaulderoover.com.
"Prisoners" (which was co-written with drummer Dennis Dumphy) finds De Roover occupying a stormy Bermuda Triangle of progressive metal, bounded by Rage Against the Machine, vintage Soundgarden, and Nine Inch Nails; all treated vocals, double-kick drums, and cross-faded harmonies – railing explosively against the jailhouse bars of social media and constant screen time. Of course, this is ever more significant with each passing day in lockdown, as we rely more and more on Zoom calls and text messages. "That's what inspired the lyrics," says De Roover. "The fact that we're all prisoners, whose very digital being is an asset."
For "Breathing Fine," De Roover takes a moody, skeletal, Leonard Cohen-like tune by Israeli singer-songwriter Oren Lavie, and powers it up with a thick layer of guitar and a much stronger vocal presence in the choruses. "I fell in love with its darkness and would play it on repeat for months. Because of my 2020 tour being cut short due to COVID, we then had some time to develop this full-band version, whose lyrics are even more haunting given the state of the world."
The musicians on 'Prisoners' are Jean-Paul De Roover - Vocals, Electric Guitar, Acoustic Guitar, Bass, Synths, Trumpet, Piano, Dennis Dumphy – Drums, Jared Schaaf - Electric Guitar, Noise, Mack Davis – Bass, Scott Edwards – Drums. It was produced recorded and mixed by Thunder Bay native Jean-Paul De Roover. This is very much art of the moment, the music reflecting the theme of us as prisoners in a country so large they call it Big Lonely. Prisoners who can reach out and touch only digitally.
With an intro time signature that skips like a scratch on vinyl and De Roover's harsh whisper of a vocal, just like you'd hear in a prison yard, in just 3.19 dude fits you in a tight space and teases you with thoughts of escape via high flying guitar lines.
'Prisoners' here
New music from country rockers of the Golden Age. Heck, just being signed to seminal label Capricorn Records gives The Cooper Brothers serious cred. They are back with a heart-warming single, "Follow Your Heart, "from new album Radio Silence.
The pandemic has created some unique challenges over the last year, especially for parents, who have been forced to work full-tme from home and look after their kids 24/7. They may not see it now, but perhaps it will be one of the silver linings of the pandemic, as family bonds grow stronger from the extra time spent together.
Songwriter Dick Cooper says: "I wrote this song for my daughter, but it's for any parent out there and the special bond that grows between them and their children. Try to appreciate the extra time you have with your kids during these crazy days we're living right now. It all goes by so quickly."
The Cooper Brothers first gained international attention when they signed with Capricorn Records (famous for producing several of the most popular southern-rock acts of the time, including The Allman Brothers and Marshall Tucker Band). Over the next few years the Cooper Brothers released two albums under the Capricorn label, the eponymous Cooper Brothers and Pitfalls of the Ballroom.
In 1980, "The Dream Never Dies" also earned A.S.C.A.P. Award as one of the most performed songs on U.S. Radio.
The band has toured relentlessly with such diverse artists as The Doobie Brothers, Joe Cocker, Charlie Daniels and the Atlanta Rhythm Section, generating good word every time.
Simply picked and warmly sung, there's not much southern rock here and lotsa cozy, loving Canadian vibes.
'Follow Your Heart' :
Support live music. Wherever you find it. Support your local foodbank