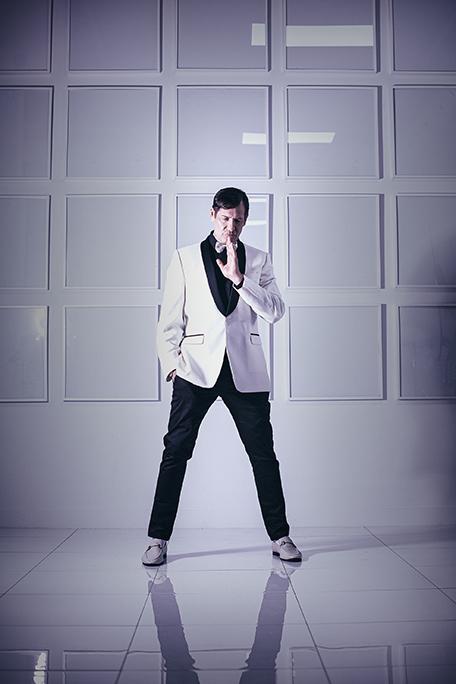 Fri Jun 26, 2020
This week spotlighting
Churches on the Hill Food Bank:
230 St Clair Ave W, Toronto ON M4V 1R5
Phone: 416-967-3842
Mondays 6 pm. On account of CoVid19, please call before you go.
Toronto's jazzmatazz Micah Barnes has a new album out and it debuted at #1 on iTunes Jazz Chart. Vegas Breeze is home to #1 chart-topping hits "That's Life" and "When In Rome (I Do as the Romans Do)" is available all over.
Vegas Breeze sets the thematic stage immediately, transporting listeners back to Sin City's yesteryear of legendary showrooms and iconic entertainers working 'the strip.'
"Finding the songs for Vegas Breeze was a gas," Barnes says of his meticulous search of 50s and 60s-era pop. "It meant hours and hours of enjoyment, discovering lesser known material of the classic showroom era.
"It was an interesting time for song craft in that most of the 'hit parade' was generated from Broadway and Hollywood. It's not a generalization to say that meant a more sophisticated sense of lyric and melodic structure in that pre-rock n' roll period.
"With the first single being Frank Sinatra's classic, 'That's Life', I knew it was important to look beyond the Rat Pack tunes for the rest of the collection, I went deep diving through the repertoire of other Las Vegas entertainers."
"I had another single picked to launch now with Vegas Breeze… A slow Bossa Nova a la Gilberto," he muses. "But with summer suddenly here after everyone has been locked up inside for months, it felt like we needed something much more celebratory to introduce this album to the world!
"After collaborating with my brother on the composition and digging in with my top-notch band — Michael Shand, Russ Boswell, and Al Cross — on the arrangement, it still felt like the track needed the 'showroom swagger' of girls andhorns. So I turned to Rique Franks for the BG arrangement, which she sang with Miku Graham, and to Don Breithaupt for the delicious horn chart."
Join Micah Barnes for a special concert celebrating the release of his new album, Vegas Breeze, in partnership with Jazz Bistro! Tune in on Saturday, June 27th at 7pm ET via Facebook (http://facebook.com/JazzBistroTO ) where Micah will perform a host of Nylons fan-favourites as well as songs from his chart-topping New York Stories and new album Vegas Breeze, live from his home studio in Toronto.
Watch the finger poppin' "Vegas Breeze" here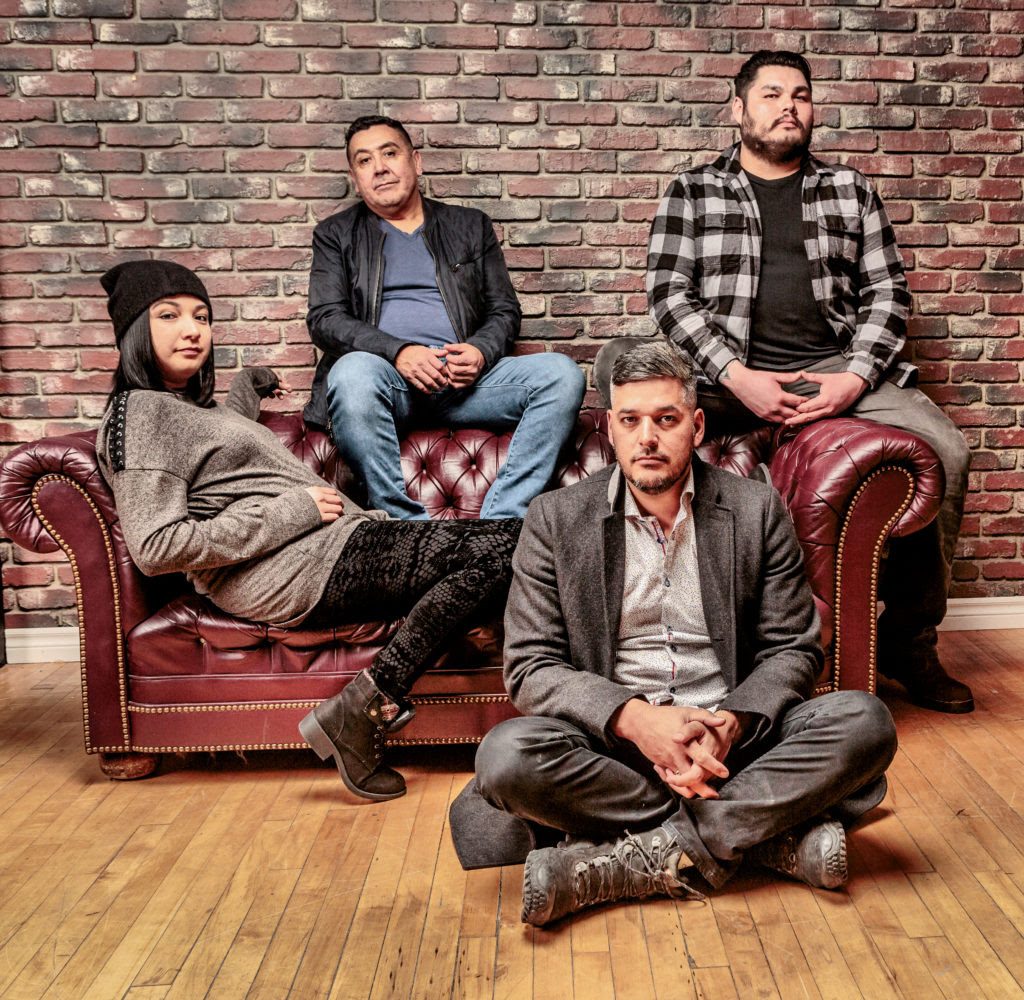 Indigenous roots rockers Midnight Shine's new release brings the roots-rockers full circle, driving fast and spraying gravel.It was 2013 when Adrian Sutherland from the Cree community of Attawapiskat released his debut album with newly-formed band Midnight Shine. A solid fistful of songs written by Sutherland provided the foundation needed to start pursuing his music dream from the Far North. Now, these songs are returning to the forefront once more, in a fully remastered version of Midnight Shine's debut album James Bay, to be released June 30 on Sutherland's own label Midnight Shine Music.
The new edition of James Bay will feature artwork of its namesake region, and a special greeting by Adrian in his Mushkegowuk Cree language. In addition, the album includes two bonus tracks: a brand new radio edit of debut single "SinceYou Been Gone." and the previously unreleased "Misguided Woman," one of the first songs Sutherland ever wrote.
"It's been pretty special to revisit this album. These are some of the songs that mean the most to me, and that I'm most proud to share. The fans who have been with us from the beginning, they already know and love Midnight Shine's early songs and we're sure they'll enjoy the remastered versions – they sound amazing! For new fans, releasing these songs again will bring new attention to the music that laid the early groundwork for the band."
Title track "James Bay" pays homage to Sutherland's remote home region in Northern Ontario, while "Mooshum" honours the memory of his grandfather. "Indian In Disguise" makes a powerful statement about losing one's identity, and "Save My Life" reveals the darkness that comes with addiction – a struggle that Sutherland (now sober 20 years) has known firsthand. On the lighter side, "Hopeless Romantic" is a love song about secretly yearning for someone who "don't even know my name," while "Small Town Girl" paints the picture of "a simple smile, one of a kind."
Midnight Shine is from Northern Ontario and Manitoba, and consists of lead vocalist/guitarist Adrian Sutherland (Attawapiskat First Nation), bassist/vocalist Stan Louttit (Moose Factory First Nation), guitarist/vocalist Zach Tomatuk (Moose Factory First Nation) and drummer Charnelle Menow (Norway House Cree Nation). They have released three studio albums and three music videos and have been touring across Canada since 2016.
Name change and stylistic changeup from Cali DJ/Producer Sam Spiegel.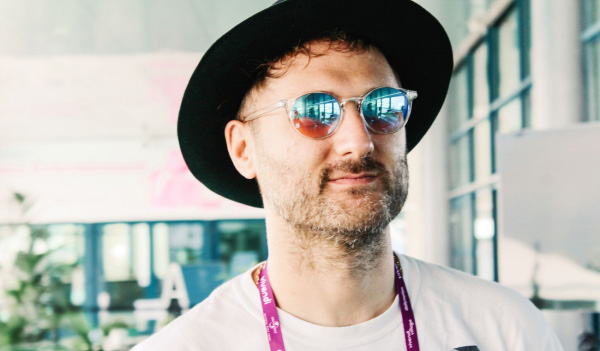 With the release of Random Shit from the Internet Era, Spiegel is also officially changing his stage name to Sam I. Spiegel explains, "With Random Shit from the Internet Era, I'll be releasing my first album as a solo artist. Like so many things in our world, I've gone through a huge transition these past few years, and I feel like I'm embarking on a new life.
"I'm clearing my slate with Random Shit… It is a new beginning for me. My music coming out going forward is not reiterations of old songs modernized, but where I stand now and into the future. It is day one for me in my new life as a grown-ass human and artist, and so I'll be releasing everything from here on out under mynew name, Sam I, both on the audio and the visual side. I hope you allcome along on this new adventure with me."
"I usually love to work conceptually," notes Spiegel. "For instance, on N.A.S.A.'s The Spirit of Apollo the theme was space and unity; creating together without geographical, religious, genre or ideological borders. Random Shit from theInternet Era was a different process for me. This is an album comprised of songs which have been created in bits and pieces over many years, some literally over the last 15 years! I had these great songs floating around my brain, and I felt it was time to release them to the world, regardless of whether they fit into a cohesive conceptual album. For that reason, the album is comprised of lots of different feels and genres, disparate frames of mind from my journey through life."
Spiegel's N.A.S.A. project (with Brazilian DJ Zegon) debuted in 2009 with The Spirit of Apollo featuring appearances by Kanye West, M.I.A., Tom Waits, RZA, David Byrne, ODB and many others. He has gone on to establish himself as a critically acclaimed music and film director, serving as music director for Kanye West's "Glow in the Dark" tour and Karen O's "Stop the Virgens" theatrical project, the latter of which Spiegel co-wrote with Karen and produced.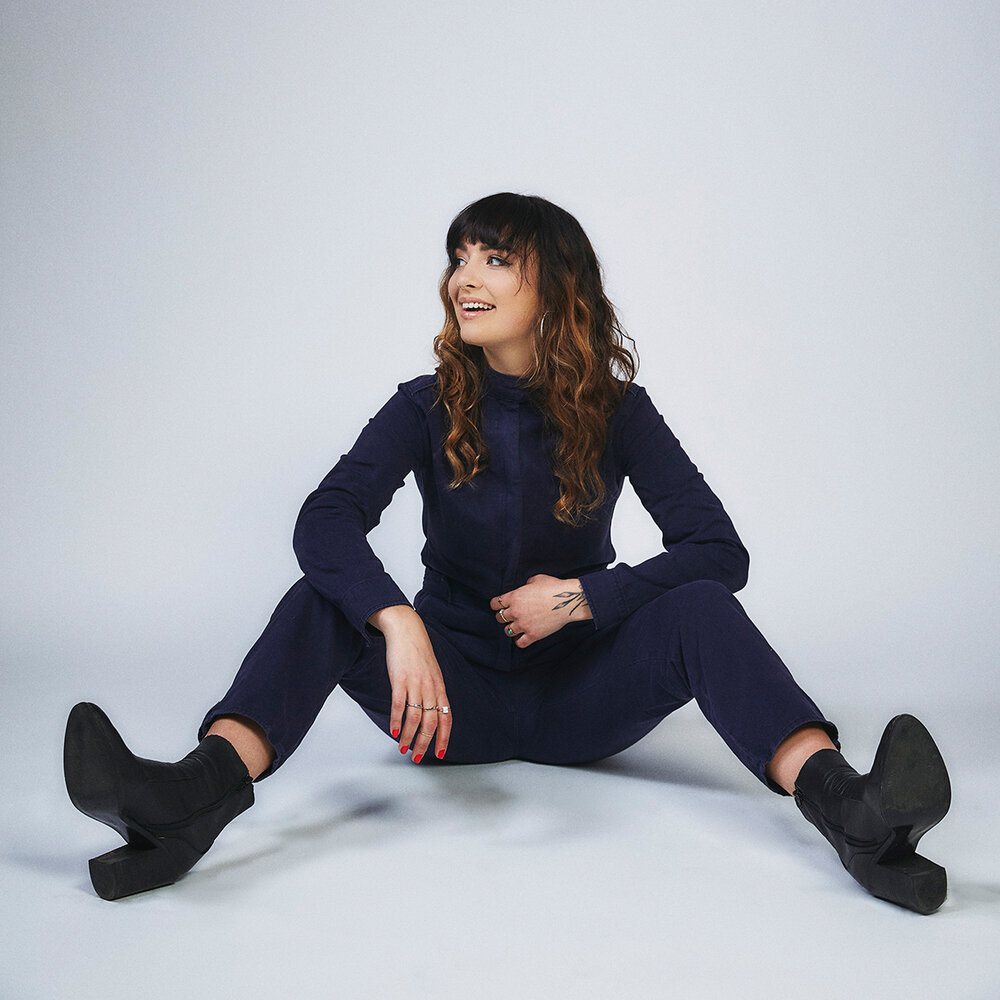 Straight outa Kitchener, fast rising rockist singer/songwriter JJ Wilde dropped her debut album Ruthless and it's a keeper. A crying shame as it's the kind of album that demands to be heard live, no holds barred but no time soon.
Wilde introduced herself with a string of 2019 singles leading up to the release of her debut EP, Wilde Eyes, Steady Hands.
First single "Wired" gave a voice to all the repetitive disappointments she endured while trying to maintain a "real" job: "'I've been working for myself since seventeen| Taking orders getting low on self-esteem". Speaking from her experience of working up to four jobs at a time (most in the service industry), When the swelling chorus courageously wails "There's something better than this", a thought echoed through so many minds, there's no question that Wilde finally found her something better.
In 2018, she landed management and a label deal with Black Box Recordings. Released in 2019, the bluesy indie rock of Wilde Eyes, Steady Hands is deeply rooted in Wilde's own personal journey. Debut album Ruthless is just as hard hitting and more expansive.
The Kitchener, ON native's debut album dropped this month and one of its eleven tracks, The Rush,made history as JJ Wilde became the first woman to hold the top spot on all three rock charts (Alternative Rock, Active Rock, Mediabase Rock Big Picture) in Canada with the song. It's a massive anthem romp and a longtime live fave of fans.
Across 11 songs and just under 40 minutes, Wilde goes hard, soft, parties harder , and makes you want to cry, with a little Chrissie Hinde here and a little Lee Aaron  there and all engaging, with a singular vision. 
Of the single, Funeral For A Lover, describing life with a mentally ill lover, Wilde notes, " I'm happy it's getting attention because it's the kind of song that gets overlooked as  it isn't a party jam or a might not even get recorded and released because it isn't high energy enough or whatever."
"Balance in an album is underrated. Having an album full of absolute bangers is great and all, but if you've got a song or two that can catch my attention and make me think and feel a little deeper, I'm all in."
She's working with the Sam Feldman agency so you'll be hearing lots more from her. JJ Wilde heads out on a fall tour with Jimmy Eat World starting in October.
Catch'The Rush' here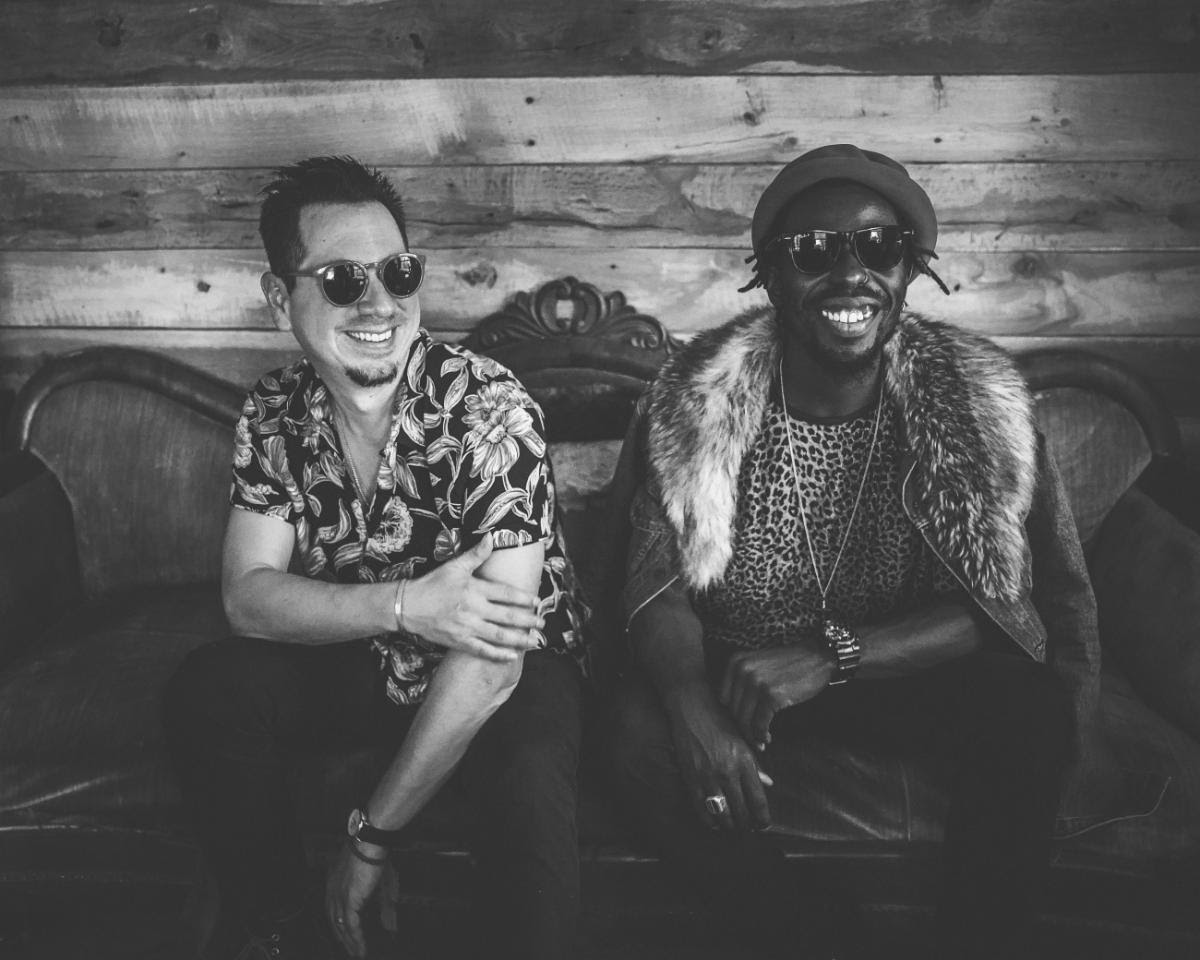 Austin's Black Pumas, the Grammy-nominated duo of vocalist Eric Burton and guitarist Adrian Quesada, have released their cover of Tracy Chapman's "Fast Car.". The band's powerful performance of the track became a fan favorite at their live shows, and its poignant lyrics about dreaming of a better life take on a personal resonance for Burton, who traveled the country as a street performer before forming Black Pumas. "To me, 'Fast Car' is a song of hope, dreams and a relentless heart to go somewhere and be someone," says Burton. "I learned the song when I first began to busk and of the covers that I knew, it garnered the most attention from the random passerby. As a musician and artist, I'm attracted to songs that make us reflect on our daily struggles for making life worth living."
Check Black Pumas' take on"Fast Car"
Black Pumas' self-titled debut album was released on ATO Records last year to acclaim from Rolling Stone, Pitchfork, NPR Music, Billboard, and many more; it has since passed over 120,000 album equivalents worldwide. Following its release, the band was nominated for Best New Artist at this year's Grammy Awards and sold out tours across the U.S. and Europe. Black Pumas' hit single "Colors" has been streamed over 50 million times, and the official live video of the track has been viewed over 23 million times on YouTube.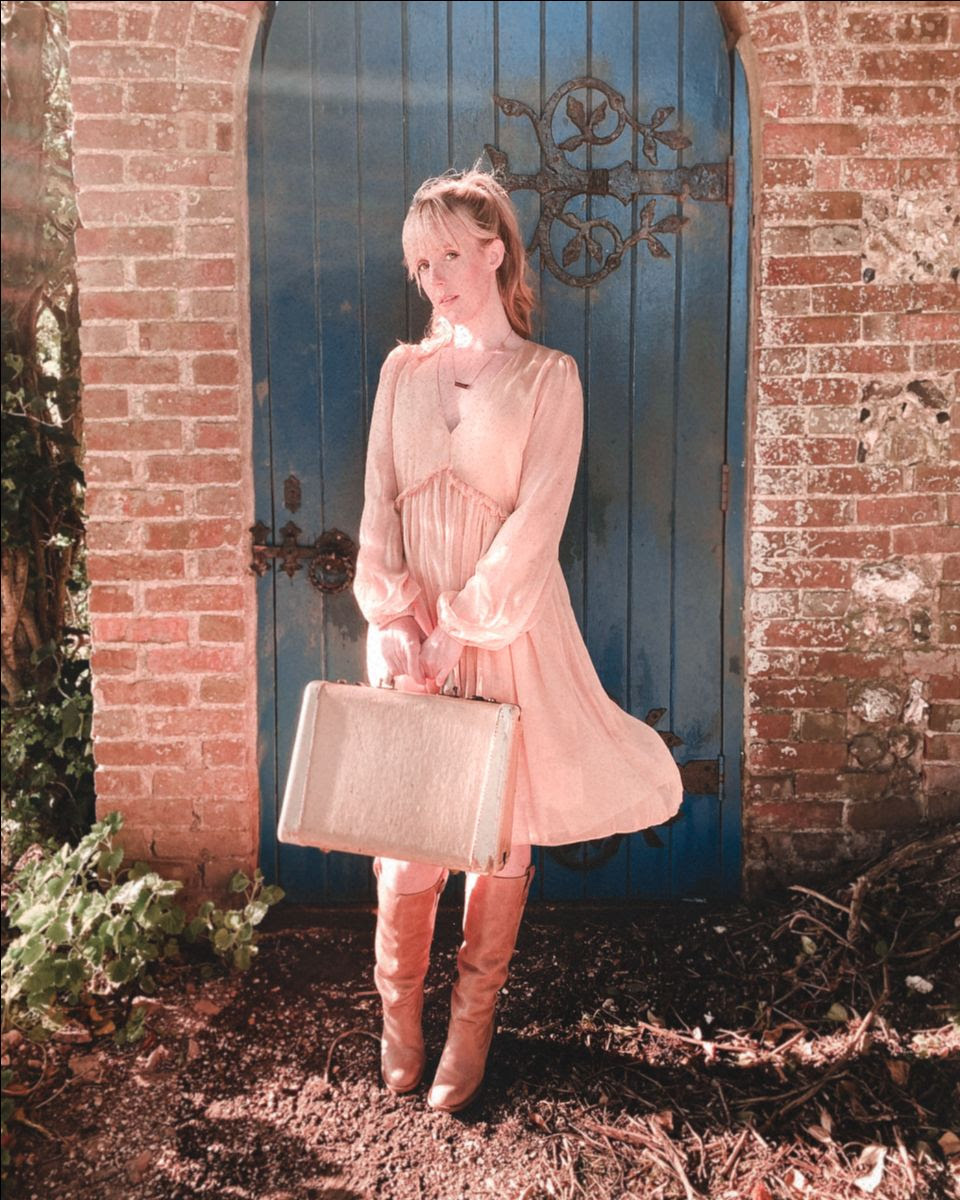 Here's one who had to cross the big water to get serious notice. Canadian-born, UK-based artist Melissa Bel is excited to drop new folk-pop single "Can't Go Home." The single focuses on the notion of trying to find one's place in an at-times disappointing world, while life and circumstances inevitably change. Written by Melissa and produced by Joseph Cross (The Courteeners), "Can't Go Home" effortlessly combines sensitive relatability and engaging narration with a catchy, new-vintage sound. Four albums deep into a simmering career, Melissa continues to rise as an artist and songwriter.
"This song is a fantasy about running away and leaving your troubles behind when your world is changing in ways you can't control or understand," said Melissa Bel. "It's about the urge to escape all the while knowing you can't outrun your demons forever."
Bel wrote her latest single, "Can't Go Home," in 2013 on an old, out of tune piano at her mother's house near Toronto, Canada. The song was all but forgotten until a few months ago when rooting through the closet of her old bedroom during a trip back to Canada and she rediscovered the lyrics scribbled in an old notebook. Amazed by how strongly those lyrics still resonated 7 years later, and with most of the original melody floating around the depths of her memory, she teamed up with Manchester-based producer Cross (The Courteeners) to finally bring the song to life.
Following a cut on Avril Lavigne's recent single "Tell Me It's Over", the Toronto-bred, UK-based artist spent much of the last two years writing for projects other than her own, quickly becoming a sought-after songwriter, but 2019 saw her return to centre stage with the release of new music: June's pop-soul bop "Cotton Candy", and "If She Hadn't Lied", which shines light on yet another side of Bel's dexterous songwriting ability with its country undertones. The singles reached #54 (UK) and #10 (Canada) respectively on the iTunes Top 200 Singer/Songwriter chart.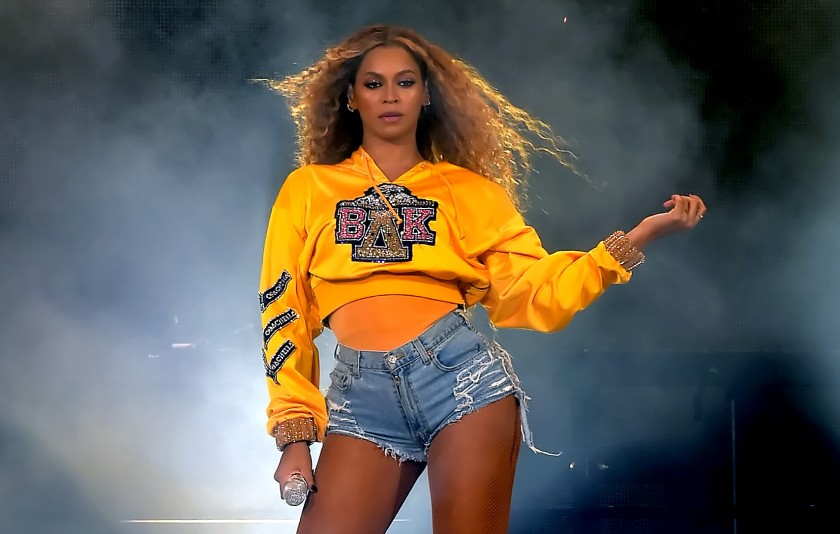 The Queen Bee is in a fighting mood on red hot single, Black Parade. Beyoncé dropped the new song Juneteenth morning, shortly after announcing a project by the same name to support black-owned businesses.
The Black Parade Project provides an online directory of black-owned businesses ranging from fashion and art to food and drink, Beyoncé said: "Happy Juneteenth Weekend! I hope we continue to share joy and celebrate each other, even in the midst of struggle.
Beyoncé has been vocal throughout the coronavirus crisis and the anti-racism protests sparked in May by the death of George Floyd.
In April, as the pandemic was causing devastation across the US, Beyoncé warned African-Americans were being disproportionately affected.
Her BeyGood foundation made donations towards the relief effort. And following the death of Mr Floyd, a black man who died after a white police officer knelt on his neck for more than eight minutes, she demanded "real justice".
On the co-write with Jay-z, she's vocal and vexed: "Need peace and reparation for my people," she sings at one point in the song. "F*** these laid edges, I'ma let it shrivel up / F*** this fade and waves, I'ma let it dread all up."
The track about empowerment and resilience centers on the recent Black Lives Matter protests in the wake of the death of George Floyd at the hands of a Minneapolis police officer. "Rubber bullets bouncin' off me / Made a picket sign off your picket fence," Beyonce sings. Powered by a bouncy backbeat, this is one part call to arms, another part dancing feet and all black and proud.
Listen to 'Black Parade' here
Love the music. Take care of each other. Support your local food bank.