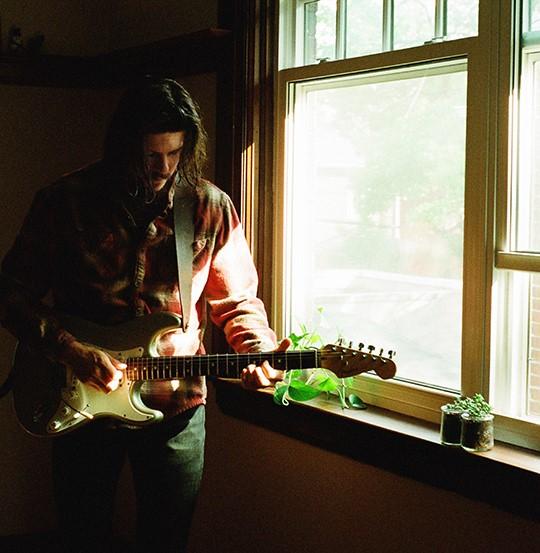 Fri Apr 10, 2020
Hey, everybody safe so far? How many are going just a tad squirrely? That's cool, just don't go hoarding food like you're a squirrel stashing nuts. Think of the other squirrelies. Heck, if it's at all possible donate to your local food bank. They need us more than ever.
Here we go with one that has the makings of a genuine comer. Toronto-based folk rocker Oliver James Brooks has set free "Set Free" a new message for the masses and his latest single — available now.
"This song was written in response to the current state of our planet," he shares of the track and its origins. "The turmoil in which we live has reached an unfathomable level… Some days it becomes unbearable to even exist.
"It was on one of those very days that 'Set Free' was written."
"Set Free" is the second new single for Brooks since his 2019 take-notice debut, A Turn in the Bend. Written and mostly recorded while living in Brooklyn, New York, the eight-track LP quickly cemented the singer, songwriter and multi-instrumentalist's ability to capture and creatively express nuance in an intuitive, layered and carefully considered way.
"A Turn in the Bend was inspired by the prevalent contrast between two landscapes: Brooklyn and the small town in Ontario where I grew up. When it comes to the recording process — for that album and for "Set Free" — capturing sounds that are unrehearsed and unexpected is just as important as the words themselves. It's what I feel gives music impulse and emotion.
When it came to laying down" Set Free," a capable team of homegrown roots veterans was assembled.
"I was lucky enough to have my friends Jimmy-Tony (Dilly Dally) play bass and Collin Carnegie (Midnight Vesta) play Wurlitzer, as well as engineer the track," Brooks shares on the technical aspects of the track; it was mixed by Jack Emblem at Berkeley Sound and mastered by Noah Mintz at Lacquer Channel Mastering.
"In terms of the music video, I had the pleasure of working with Edward Pond; not only is he a great director, but he's also a good friend of mine. The idea for the video came quickly, and we were lucky to get some very talented individuals to help bring the story to life."
"Set Free" is available now from the usual suspects.
Says here on the press release 'your favourite ambient progressive metal/rock duo Jupiter Hollow will be releasing their new album "Bereavement" on June 12th, 2020 to follow their two highly praised recordings "AHDOMN" (2018) and "Odyssey" (2016).' Seems I have taken SI one step further by isolating from myself. Had no idea I had a 'favourite ambient progressive metal/rock duo.'
Check first single 'The Rosedale'.
"Bereavement" is the continuation of the storyline from both previous releases. The band further explains: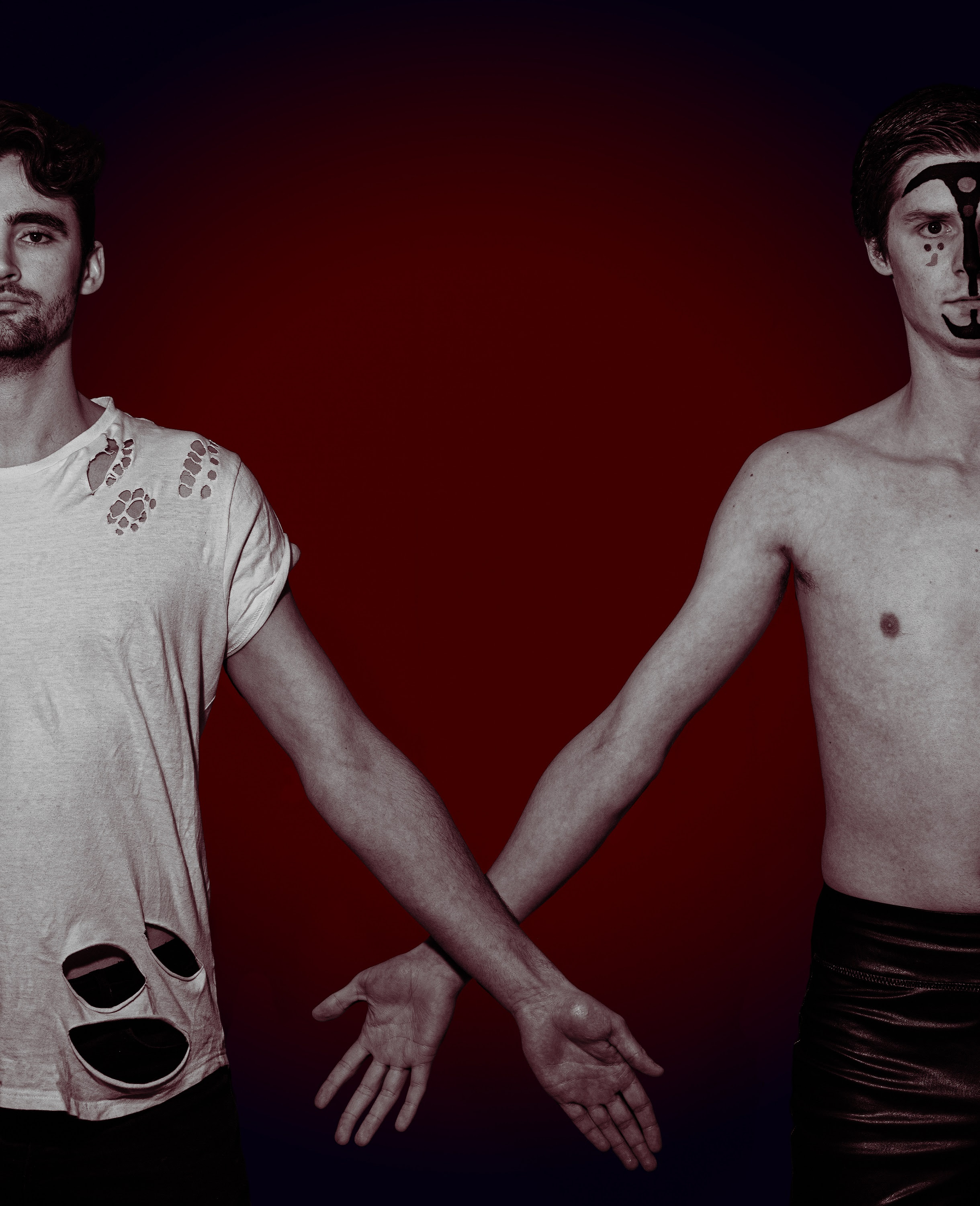 "A man with unimaginable global power sends important members of his family and society away to a habitable world outside of our solar system in order to salvage humanity. As capable as this man is of salvaging humanity's dying society on Earth, he finds more solace in the greed and power he has inherited. Victim of his lifelong internal battle with mental instability, he leaves humanity to extinction on Earth. Struggling with this outcome, he sends himself and his ship aimlessly into space, attempts suicide and crashes on a planet in another solar system. Upon awakening, he realizes where he is, and that he will soon meet the remaining faces that have abandoned him, just as he abandoned them, and they're hungry."
The modest duo of Grant MacKenzie (Guitar, Bass, Synth) and Kenny Parry (Vocals, Drums, Piano, Synth) that form Jupiter Hollow are here to create an artistic experience unlike anything else in the industry. Inspired from the art of storytelling and adventure, they intend on taking listeners through an in-depth journey through their discography and encourage listeners to join them for every step along the way, from studio to stage, and every place in between.
'Course, all of this cyber activity is happening on account of CV19, which totally thrashed the band's tour plans. But you can't keep a 'favourite ambient progressive metal/rock duo' down and the boyz have re-skedded a truncated tour for June.
Jupiter Hollow Bereavement Tour: Phase I
June 12 – Guelph, ON - Red Papaya (KronikFest)
June 16 – London, ON - Call The Office
June 17 – Toronto, ON - Duffy's Tavern
June 18 – Barrie, ON - The Foxx Lounge
June 19 – Sudbury, ON - The Asylum
June 20 – Montreal, QC - Marche Noir
June 21 – Ottawa, ON - Avant-Garde Bar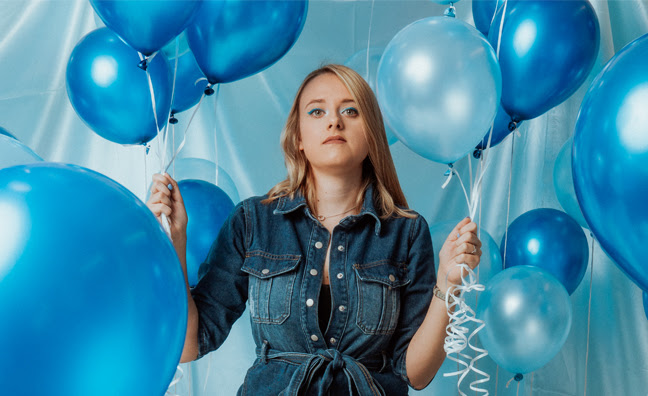 There's something about Becky's unforced delivery that echoes Sade and that's a damn fine thing. UK singer-songwriter Becky Bowe has shared the colourful music video for 'Don't Darken My Door' via Two Bridge Recordings. You may recognize Becks as one of the Leeds Contemporary Singers who won BBC's Pitch Battle in 2017 and sang alongside the likes of Will Young and Kelis. Her previous single, 'That's How Love Works' reached Number 9 in the UK iTunes Singer/Songwriter charts and she's been featured on BBC Introducing York. Bowe has also appeared as a backing vocalist for the BBC show This is My Song and sang in Gareth Malone's BBC Two series The Choir.
Becky Bee be currently working with Steelworks Studio in Sheffield towards releasing her EP,in early Summer 2020.
Bowe's penchant for smooth R&B with a soulful flair is influenced by her contemporaries such as H.E.R. and Canadian Daniel Caesar. Her singing abilities touch on Adele, Alicia Keys and Emily King, and she wears them proudly on her sleeve.
Opening with bright shades of blue and silver, the music video for 'Don't Darken My Door' provides a stark contrast to the somber lyrics. Featuring organic guitar chords and Becky's warm, controlled vocals segueing into the mix laden with emotion and soul, the video maintains a balance between heartbreak and conviction. The mix is artful, allowing the noteworthy aspects of the smooth piano lead, bass guitar and crisp, minimalist percussion to shine.
Of the music video, Becky Bowe says, "My idea for the video was to have the balloons representing thoughts and feelings about this said relationship and for me to release them by cutting them loose, letting them go and popping them so by the end I become free from the cloud over my head. I wanted to keep in with the light blue theme as I think it really compliments the chilled vibe of the song. The video would have never been what it was without the help of Declan Creffield who was the director, Milly Hewitt as set designer and Dana Cole for make up."
Watch 'Don't Darken My Door' https://www.youtube.com/watch?v=bbvp4RSPC_4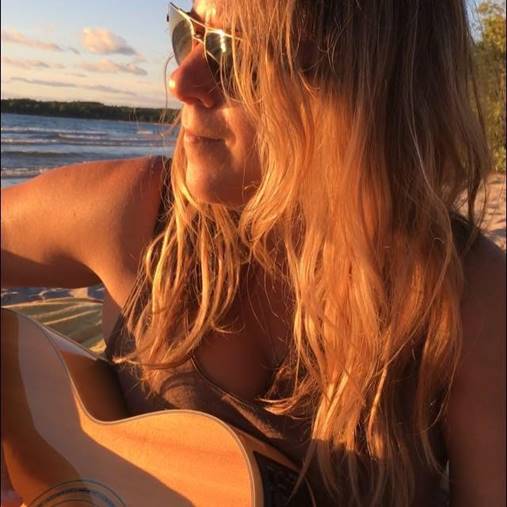 Here comes good music for a good cause. Canadian folk singer/songwriter Raina Krangle shares a song straight from her dreams in "My Beautiful Dear" — available now!
The track was recently selected as a finalist in the 2020 Blues & Roots Radio's International Song Contest, and is the premiere single off her forthcoming album, Headbangers - A Musical Recovery From Mild Traumatic Brain Injury. On the surface, Krangle's inspiration for "My Beautiful Dear" is endearing in itself; the storytelling lyricist draws on her parent's 54-year long love story and her childhood in a house where Bruce Cockburn's "All the Diamonds" was the harmonized lullaby of choice.
But to understand why "My Beautiful Dream" is even more poignant to Krangle, it's to know it stems from her recovery from a traumatic brain injury (TBI) just under a year ago.
"The injury happened while I was at work as an educator," she says of the accident. "From there, my road to recovery included lots of yoga, nature walks, photography, meditation, and journaling.
"It also included my own music therapy, as well as experiencing firsthand how important music was for my brain to heal. I immersed myself in studying brain health having learned from a previous educator workshop at Toronto's Royal Conservatory of Music how music could affect the neuroplasticity of the brain.
"The act of completely slowing down opened the window to self-reflection, vivid dreams and a vast amount of creative flow."
The result is Headbangers — A Musical Recovery From Mild Traumatic Brain Injury, an eight track odyssey completed in just five months.
Raina Krangle's first foray into an album release was in the late-2000's for Raina's Rainbow Party, a critically acclaimed children's release that seamlessly blended her education as an elementary public school teacher and folk/rock artist. "That album was inspired after my son asked me to write a song about the Disney dinosaur, Aladar, I then began writing songs with my students on my guitar, which was covered in stickers at the time!"
In 2012, Krangle-Solstice released her folk/rock debut LP, Solstice; 2016 and 2017 brought follow-up singles "Home" and "Shine" respectively.
Krangle has won a Newmarket Songwriting Award, a University of Western Ontario Talent Contest, and was nominated for a Folk Music Ontario's Colleen Peterson Songwriting Award and the Ontario Arts Council.
"A Beautiful Dream" is available now.
On top of all the new music coming out, out on the left Coast there's a whole new genre emerging. 'Mustt Mustt' (Enrapture) the new single from Vancouver artist Ruby Singh's pan-cultural Sufi Hip-Hop project Jhalaak, is out today on all digital platforms. Yeah, you read that right. Sufi Hip-Hop, y'all.
In a time when Muslims are being persecuted at an alarming rate in India, Jhalaak's second single, 'Mustt Mustt', turns towards India's pluralistic roots and celebration of the incredible Sufi culture, which is woven into the very fabric of India. This song was made popular by the late great Ustad Nusrat Fateh Ali Khan and Massive Attack. Here, Jhalaak has created a contemporary version that brings together a Muslim family (Chugge, Salim and Khette Khan); Canadian born Sikh rapper Ruby Singh, who delivers thoughtful rap interpretations/translations of the Urdu lyrics; and Hindu master drummer of the Nagara, Solanki Nathu Lal.
"The song celebrates Sufi saints and the intoxication their poetry and teachings bring to us," says Ruby Singh. "We shot the video in Rajasthan, India and used the mandalic form to symbolize the interconnectedness between us all."
Spanning two continents, Jhalaak brings together the powerful sounds of Qawaali (devotional Sufi music from Pakistan and India), Hip-Hop, and EDM. Jhalaak met in Vancouver in 2014 at the Indian Summer Festival when a group of Indian musicians found a kindred spirit in Canadian born Desi Hip-Hop artist, multi-instrumentalist, and composer Ruby Singh. And there was also a bit of serendipity involved in the meeting. The Indian musicians are all brothers from the same family, 19th century musicians from a caste called Manganiyars, and are from the same city where Ruby Singh's ancestors migrated from 300 years ago.
'Mustt Mustt' is the second track to be released from Jhalaak's self-titled debut album. Their first single 'Main Naraye Mastana' was released earlier this year. The album will be released on May 8th through Bandcamp and will be available on all other digital platforms on May 22nd.
"In these times where musician's revenue has been decimated, we've made the decision to release the album on Bandcamp only for the first 2 weeks as a fundraiser for the Khan family in Jaisalmere, Rajasthan, where they support a community of 50+ artists through their performances," says Singh. "With India on lockdown, they are trying desperately to raise funds for their community for basic necessities."
Jhalaak's new single 'Mustt Mustt' is available NOW on Spotify, Apple Music/iTunes, and other digital retailers and streaming services. For more information, please visit: Jhalaak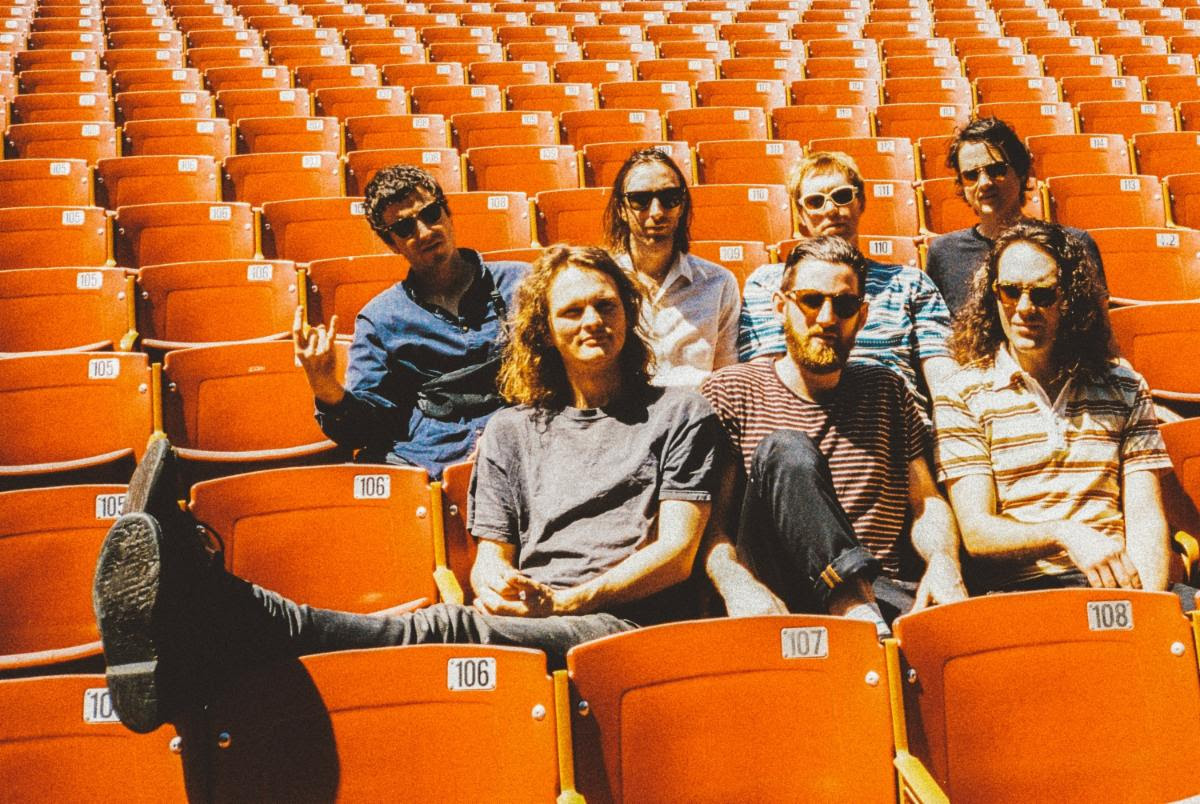 Hardest working band in Australia, King Gizzard & The Lizard Wizard are excited to announce Chunky Shrapnel, a feature-length motion picture that follows King Gizzard's adrenaline-inducing onstage performances from the perspective of the band. The film is accompanied by a double LP featuring the music from the film, which was recorded throughout the band's 2019 European tour. The film premieres Fri, April 17 via an online live-stream –check the website for info.
The accompanying double LP will be available for pre-order Friday, April 10, before its digital release on April 24.
"John Stewart (director of Chunky Shrapnel) followed us around for a few weeks through Europe," says the band's Stu Mackenzie. "It was fun and funny and wild and weird. Sometimes an inconspicuous fly on the wall, sometimes an intrusive camera man one inch from my face. Always exciting though. Chunky Shrapnel was made for the cinema but as both concerts and films are currently outlawed, it feels poetic to release a concert-film digitally right now."
The band has rescheduled its 2020 North American tour, including their three-hour, career-spanning marathon sets at The Greek Theatre in Berkeley, CA and Red Rocks in Morrison, CO. The new dates begin on October 3 in Berkeley, CA, before taking them across the continent and concluding on October 30 in St. Paul, MN. All headline dates feature support from Leah Senior. Tickets are on sale now.
A musical road movie dipped in turpentine, Chunky Shrapnel is a point of view / on stage experience from the perspective of King Gizzard & The Lizard Wizard. Once a song begins, just like the band, you're stuck in the adrenaline-fueled quicksand that there is no escape from. The film's contention is clear from the outset, it's going to be a "journey" not a "lecture", an incurved experience rather than a linear one.
Neither the band, nor the film-makers, were interested in making a self-congratulatory "behind the scenes expose" film. The decision was to keep the inner workings of the band's personality at arm's length, it is the music they were interested in exploring. The approach was that the film's protagonist should be the "on stage" performances, that was the focus. With this, they abandoned multiple cameras and cross cutting during performances, turning the camera into a vehicle for the audience to experience the show through, rather than placing them in a crowd or side of stage. At 96 minutes, Chunky Shrapnel more than earns its length. At times gently holding your hand and at other times smashing a bottle over your head and dumping your body in a heaving crowd. There is an inevitability to the film, a driving, ever accelerating spiral that climaxes in a 15 minute medley that spans four countries.
Chunky Shrapnel is directed by John Angus Stewart and scored by Stu Mackenzie.
KING GIZZARD AND THE LIZARD WIZARD LIVE 2020
10/3 - Greek Theatre - Berkeley, CA &
10/5 - Moore Theatre - Seattle, WA
10/7 - Roseland Theater - Portland, OR
10/9 - Coachella Valley Music and Arts Festival - Indio, CA
10/12 - Red Rocks Amphitheatre - Morrison, CO &
10/13 - Red Rocks Amphitheatre - Morrison, CO &
10/16 - Coachella Valley Music & Arts Festival - Indio, CA
10/18 - Shaky Knees Festival - Atlanta, GA
10/19 - The Anthem - Washington, DC
10/22 - Franklin Music Hall - Philadelphia, PA
10/23 - Kings Theatre - Brooklyn, NY
10/25 - L'Olympia - Montreal, QC
10/27 - Queen Elizabeth Theatre - Toronto, ON
10/28 - Masonic Temple - Detroit, MI
10/29 - Radius - Chicago, IL
10/30 - The Palace Theatre - St. Paul, MN
Watch 'Crumbling Castle' https://www.youtube.com/watch?v=uLP8rFrL1W0
BITS'N'PIECES Ontario muso Braden Barrie (who records as SayWeCanFly) is debuting a brand new single titled "anxiety" today. The track is the first of 12 new songs to be released in the weeks and months ahead via his new partnership with We Are Triumphant/The Orchard.
Stream "anxxiety" on all digital outlets here: https://fanlink.to/swcf.
The music video is streaming here:
Braden says, ''We shot the anxiety music video with a two-hour time slot at the YouTube space here in Toronto. I wanted to use two characters to visually express the internal war that takes place while turning pain into poetry & creating art from difficult life experiences.''
Formerly signed to Epitaph Records, Say We Can Fly's previous fan-funded LP's "Limitless" and "Beautiful Mess" debuted on the Billboard Heatseekers Chart at #13 and #16, respectively.
After dropping out of high school to pursue a life on the road, Braden has played shows for hundreds of thousands of people across North America, the UK & Europe. He has released a total of nine studio albums including his first full length "Between The Roses" which sold over 10,000 copies and hit the Billboard charts.
In both 2015 & 2016, Braden was given a spot on the entire Vans Warped Tour, where he played alongside bands like Pierce The Veil, Bebe Rexha, Sleeping With Sirens, Riff Raff, Sum 41, Metro Station, New Found Glory and Good Charlotte. His music videos began receiving airtime on MTV along with being featured in print magazines such as Alternative Press, Rocksound, Kerrang & Guitar World.
Braden continually pushes the limits on what it means to write from the heart by sharing pieces of his journey through music…..
Website: https://bradenbarrie.com
BC melodic grungers BadGuysWin drop debut album "Cowards" Friday, April 10th via their label Waterlow Audio. Recommended for fans of 90's grunge a la Higher Power, Nirvana, Queens Of The Stone Age, Clutch, Soundgarden, Alice In Chains….
Watch 'Needle Beach'
Closing out with 'Sweet And Dandy' from Toots &The Maytals which is so not about self-isolating.
Stay safe, stay vigilant, stay in the music.