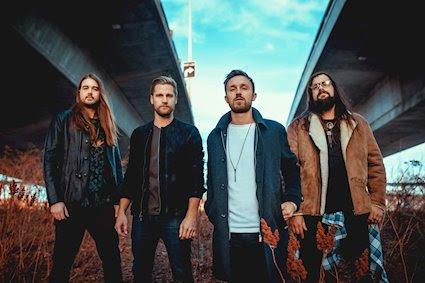 Fri Jan 25, 2019
Blue-collar troubadours from the Great White North, Royal Tusk are steadfast champions of the majesty of kickass riffs, meaty hooks, a thick bottom end, and loud guitars. The four-piece band born in Edmonton, Albertamount a high-octane assault on the lazy security-blanket self-aware irony of hipsters and the disingenuous commercial pandering of rock poseurs alike.
Trailblazers like Soundgarden, Mudhoney, and Pearl Jam defined success on their own terms, putting artistry and authenticity first. Royal Tusk follows in that tradition, reveling in unbridled creativity that is provocative, nuanced, and captivating. The laidback charisma of stoner groove, the polished melodicism of classic and progressive rock, and the energy of punk all collide within Royal Tusk, earning them a steadily building buzz as big as their riffs.
This is music with meaning, sometimes even a message, that's always built around a powerful vibe and uncompromising passion. Royal Tusk is a deeply soulful celebration, brimming with working-class optimism and tempered by renegade realism. On their sophomore-slump-smashing TUSK II, the group summons the effortless energy of an era of rock music when bands weren't content to merely reverse-engineer hit-making formulas to move units. RT debuted with the Mountain EP in 2014; their debut full-length, DealBreaker, arriving two years later. Now, two years after that, we find Tusk II
Royal Tusk is Daniel Carriere – Vocals/Guitars, Sandy MacKinnon – Bass, Quinn Cyrankiewicz – Guitar and Calen Stuckel – Drums, all solid disciples of loud guitars and crunchy riffs that is all over TUSK II, an album equally fueled by throwback minimalism and forward-thinking power.
There's also a healthy dose of observational commentary about the massively screwed up state of the world. "Our earlier stuff was a bit more gentle," Carriere explains. "It was about love. This record is angry, fed up, perplexed." I want people to think of us the way we think about our favorite bands," adds MacKinnon. "When people listen to Royal Tusk, I hope it connects to experiences that matter in people's lives. That's the reason why we do this."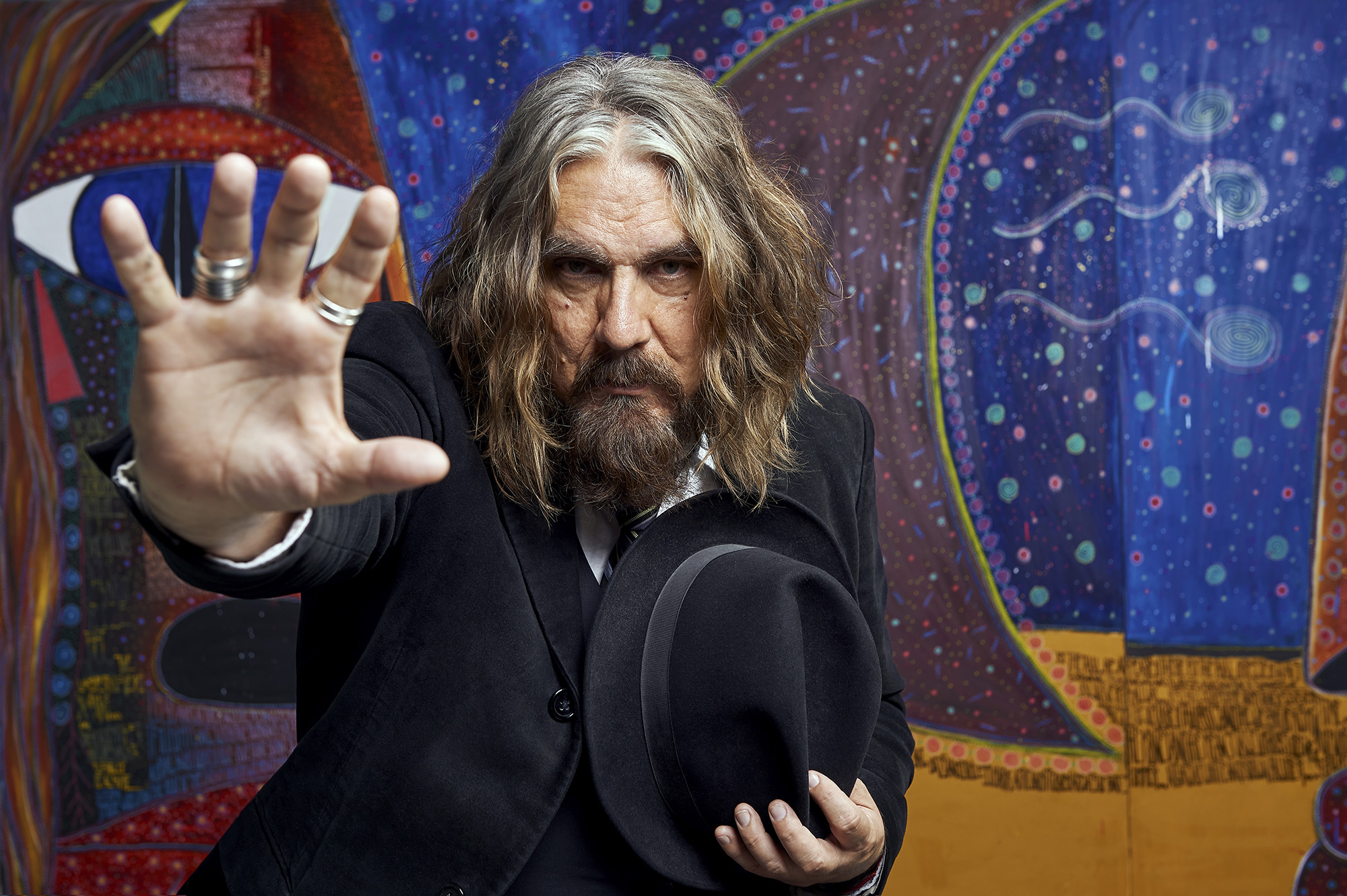 "Forty Light Years" is a "cannonball prayer straight to my mother's longing heart," says Tom Wilson. The new single from his upcoming Lee Harvey Osmond LP, Mohawk, is "a timeless quest for bonding and the nagging desire for freedom all disguised in a groovy 3:24 burning saunter," he says. "I write these songs because I have to. I've finally earned that right. They often get dismissed as an offering from some 'veteran rocker'. Allow me to fuck that shit for you right now…"
Due January 25 via Latent Recordings, Mohawk, the fourth Lee Harvey Osmond album, centers around the discovery of Wilson's true heritage and the culture that it carries which now informs all of his art.
When Wilson created the moniker Lee Harvey Osmond he wasn't entirely certain if this was a new stage name or merely a provocative handle for the musician/artist collective assembled by producer Michael Timmins to record a collection of Tom Wilson songs that would become A Quiet Evil. This was the first of four albums bearing the featured artist Lee Harvey Osmond. The Folk Sinner was next, followed by the breakthrough Beautiful Scars. It was during this time between releasing Beautiful Scars and recording Kings and Kings with Blackie and The Rodeo Kings that Wilson went public with his recent discovery. He was not exactly the person he thought he was.
In his 50s, Wilson learned that the parents who raised him were not his birth parents; that, in fact, he was adopted and that his biological mother and father were Mohawk from the Kahnawake reserve, just outside of Montreal. Grappling with this newfound sense of himself plunged Wilson into a quest for his heritage and his truth, and led to the writing of his bestselling autobiography, Beautiful Scars (Doubleday Canada). The book is a colourful and truthful tale of this quest, and his life's tribulations and successes along the path.
"It is a story of finding your way home," he says. "It's a story of adoption, of growing up thinking you're a big, sweaty, Irish guy, and finding out at the age of 53 that you're a Mohawk."
Under the steady hand of producer Michael Timmins, the musician collective Lee Harvey Osmond revives the origins of 'Acid Folk' with appearances from old friends Ray Farrugia (percussion), Aaron Goldstein (steel guitar), Jesse O'Brien (keyboards) and introduces Anna Reddick (bass). The expanded use of Darcy Hepner's brass and baritone sax and brilliant harmonica flashes from blues veteran Paul Reddick and Wilson's son, Thompson Wilson, sound as guideposts behind the moody grooves of Wilson's literary recital. Suzie Ungerleider (Oh Susanna) provides the perfect backing vocal ingredient for Wilson's baritone.
Wilson's life has been an ongoing quest so it is perhaps inevitable that after decades immersed in poetry, literature and music he would turn attention to visual art, a language that transcends the verbal and the written. The packaging and visual elements of Mohawk incorporate Tom Wilson creations. In particular a painting of the same name from his collection Beautiful Scars: Mohawk Warriors, Hunter and Chiefs. He is still driven to ask questions, to seek meaning from the elusive mysteries hidden beneath the surface of everyday existence, to come to terms with his history, his identity; to aspire to higher truths and to understand his place in the world. "If I have 20 more years on this planet, I hope to keep becoming a Mohawk, because I can't become a Mohawk the way my brothers and sisters and ancestors did."
Lee Harvey on Tour
Jan 25 – Toronto, ON – The Horseshoe
Feb 8 – Peterborough, ON – Market Hall
Feb 9 – Hamilton, ON – Mule Spinner
Feb 13/14 – Montreal, QC – Folk Alliance
Feb 15 – Wakefield, QC – The Black Sheep Inn
Feb 16 – Wakefield, QC – The Black Sheep Inn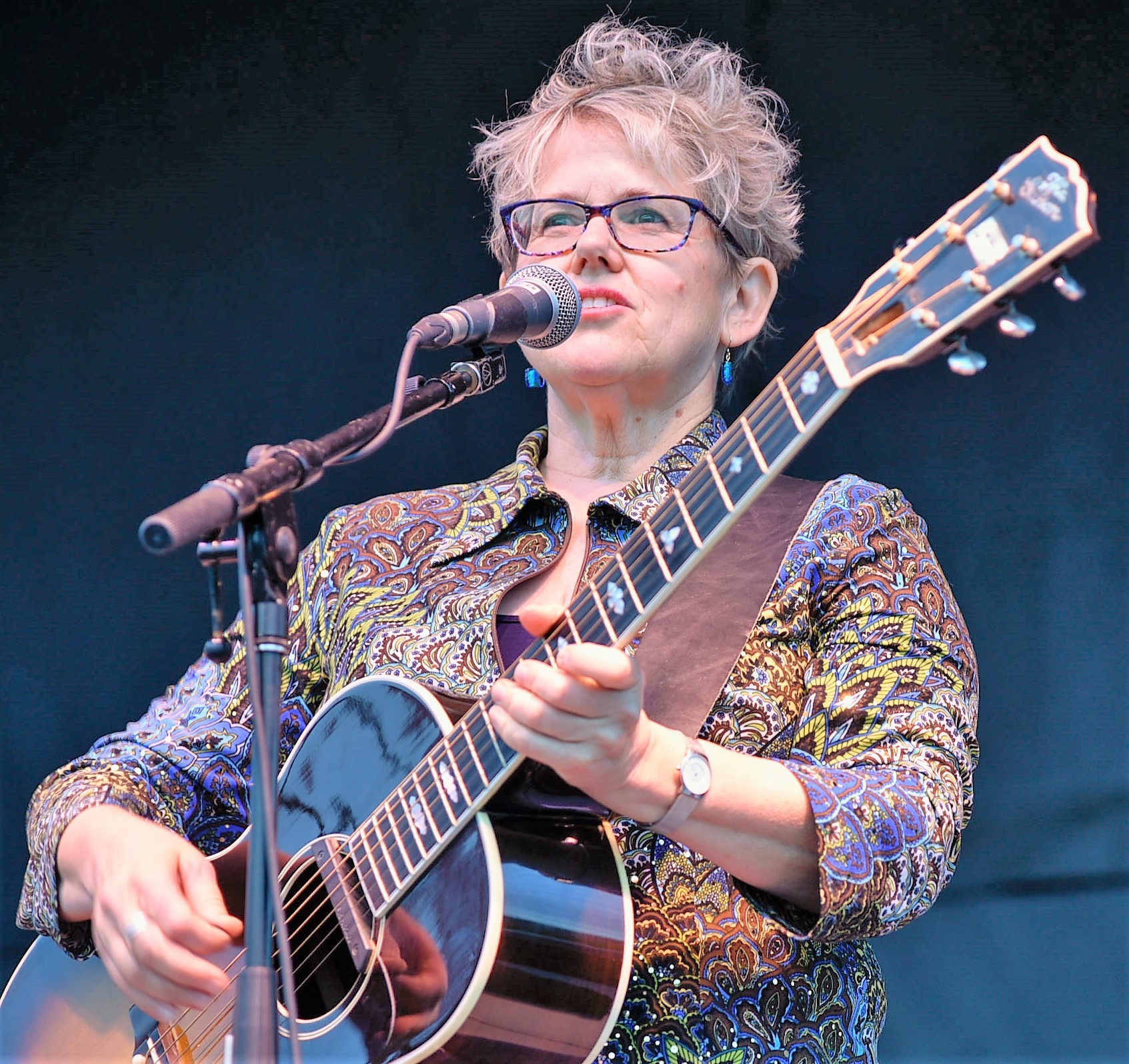 Former Toronto, now Nelson, B.C. roots and blues singer, songwriter, guitarist Judy Brown is busy working current album Say It. Later this month, she plays an official showcase, highlighting the album with her all-star band – Gary Kendall, Ted Leonard, Michael Fonfara and Jim Casson at the Toronto Blues Society's 'Blues Summit Nine' in Toronto on Friday, February 1.
'Say It' (released May 18, 2018), produced by Maple Blues and JUNO award-winners Kendall (Downchild Blues Band) and Leonard (Fathead), represents Brown's journey in roots and blues; it highlights her formidable voice and delivers authentic and witty self-penned songs. With origins in Alberta's oil patch, followed by 30 years in the Toronto music scene and then making a move to Nelson, B.C. in 2017, this album marks an exciting next chapter.
Brown, recently featured on Brent Morrison's The Rockin' Blues Show Top 29 Canadian Rockin' Blues Albums Of The Year 2018, states, "It's a great honour to be selected to showcase my music at the 2019 Blues Summit, especially since I'll be appearing with my all-star supergroup, who were so instrumental in the making of my album. I can't wait to reconnect with some blues music friends who I haven't seen in a while, meet some new folks and am interested in booking some festivals and shows. It's a wonderful opportunity and I'm super excited."
'Say It' is available via Brown's website, at shows, CD Baby and iTunes. The album was recorded, mixed and mastered by renowned engineer L. Stu Young (Prince, Downchild Blues Band, Anne Murray, David Wilcox and more) at Loud Mouse Studios in Toronto in 2017. It features Judy Brown (lead vocal, electric/acoustic guitar), Ted Leonard (electric, acoustic, slide guitars, dobro), Michael Fonfara (piano, organ), Jim Casson (drums, percussion) and Gary Kendall (bass). Special guests on the album include Colin Linden, Samantha Martin & DeltaSugar (Sheri Marshall, Stacie L. Tabb), Jeff Baker, Emily Ekelund (Brown's daughter) and Bessie Wapp.
The lady plays the blues at Courtyard by Marriott Toronto Downtown (Courtyard Hall), 475 Yonge Street, Tor. Fri Feb1, 2019 at 9:30 p.m. sharp (30-minute set).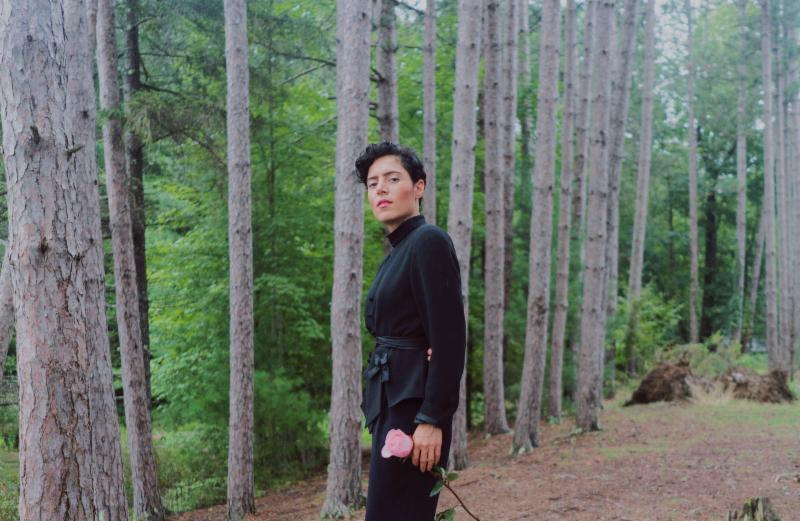 GRAMMY-nominated recording artist and Manhattanite nu popster Emily King has released a new track, "Can't Hold Me".
Taken from her highly anticipated new album, Scenery (Feb 1, ATO Records), Emily says of the track, "I got tired of waiting around for someone else to please me. It became a song about self-reliance. Realizing I didn't need anyone else to make me feel good in any way, I only needed to trust myself."
Scenery, produced by longtime musical cohort Jeremy Most and mixed by Tom Elmhirst (Adele, Amy Winehouse, David Bowie) was recorded in upstate New York, nestled in the Catskill Mountains, where Emily now makes her home after a lifetime of Lower East Side living.
Scenery follows the critically acclaimed album The Switch (2015) which included the hit "Distance" (more than 13 million streams). Following the album's release, King performed on The Daily Show with Trevor Noah, Conan, Prairie Home Companion, and toured with Alabama Shakes. This is her first release with ATO Records.
A proud New Yorker, Emily spent her first three decades living on the same Midtown block. She loved her home, her family, her friends, and her life there. But last year, when she finally resolved to challenge herself by moving out of her comfort zone, positive changes started taking shape immediately. In Upstate New York, the fresh air and fresh mentality gave her the proper space and perspective to create what could become the album of her career.
With Scenery, she has challenged herself to create new roots, both in physical form as well as sonically. "For me, Scenery is about taking a chance and having an adventure, with themes of independence, confidence, and self-reliance throughout, and having a sense of freedom and self-worth," she says. "I'm really proud of this record because we took time to make sure it was right. We let time pass in between creating, recording, and listening so that my true judgment can be revealed, ego goes away, and you see it for what it is. Sometimes you have blinders on because you want it to be good so badly. When I listen to this record there are no cringe-y moments. I'm proud of the process."
King is currently on the road, taking Scenery to the people.
Emily King On Tour
1/25/2019 - Doug Fir Lounge - Portland, OR
1/26/2019 - Neumos - Seattle, WA
1/27/2019 - Fortune Sound Club - Vancouver, BC
1/31/2019 - Fine Line - Minneapolis, MN
2/1/2019 - Schuba's Lincoln Hall - Chicago, IL
2/2/2019 - El Club - Detroit, MI
2/4/2019 - The Mod Club - Toronto, ON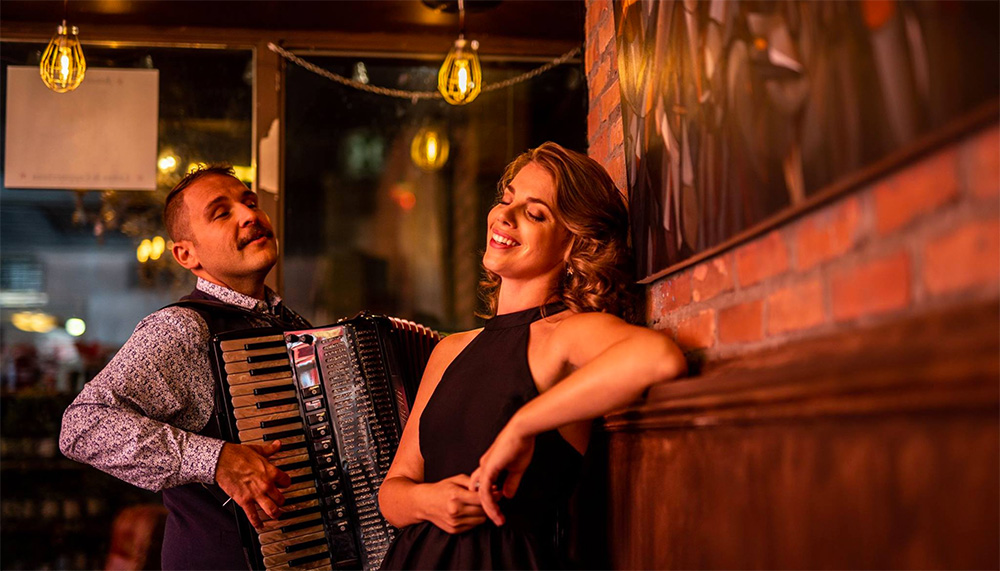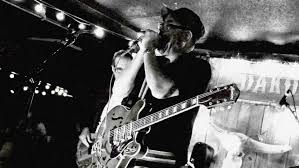 BITS'N'PIECES……This will shake that slush right off your shoes and rattle the cold right out your bones. Toronto's irrepressible blues artist and singer, Sugar Brown, takes to the stage at the Dakota Tavern, Friday, Jan. 25, 10:30pm, transforming it into a late-night juke joint as he sings, blows a harmonica, and screams through his Six-Stringer. He will be accompanied by the People's Blues Liberation Army Band, featuring Jordie Edmonds on guitar, Michelle Josef on drums, and Russ Boswell on bass. It promises to be an evening of raucous and raw blues with dancing all night long and featuring songs from Sugar Brown's most recent album, "It's a Blues World," which has been nominated for a Maple Blues Award for Best Recording of the Year…....Last Spring, as Hugh's Room Live celebrated its first anniversary, one of the terrific surprises in an evening filled with great artists and their music was the duo, French Squeeze. Now, due to popular request, they're back! Classical singers, Jacques Arsenault from Charlottetown, Prince Edward Island and Marjorie Maltais from Charlevoix, Quebec join their beautiful voices together as French Squeeze, presenting original arrangements by Jacques on accordion.
 
Join this delightful duo as they share their favourite French songs from the Champs-Élysées to the shores of St. Laurent, including hits by Edith Piaf, Charles Trenet, Jacques Brel, Alys Robi et al. Mes Amis, it's all happening at Hugh's Room Live Sat. Feb.2 Doors at 6pm, music 8:30pm……..so hearing all this chatter about Gothabilly duo HOTCHA! breaking up/ bulking up so we thought we'd go to the source for the Word. Here's Bev Kreller, the vocalist/percussionist/accordionist half of HOTCHA1: "LOL, no HOTCHA! is still going strong. Thanks for asking! We have some new music to record and are at the Winterfolk festival in February, plus a date with Dave McEathron (of Warped 45s) at Burdock on March 9.
"We began SHAKE The Bellows with me, Howard Druckman and Kevin Gould as a completely separate thing, last year for Howard's birthday and we had so much fun, we decided to continue. It's 2 accordions, 1 guitar, 3 voices, playing everything from French café music to Tex-Mex, Gaelic to Cajun!"
So HOTCHA! spawned an offshoot band and I for one can't wait to hear it.
Support live music all year round.