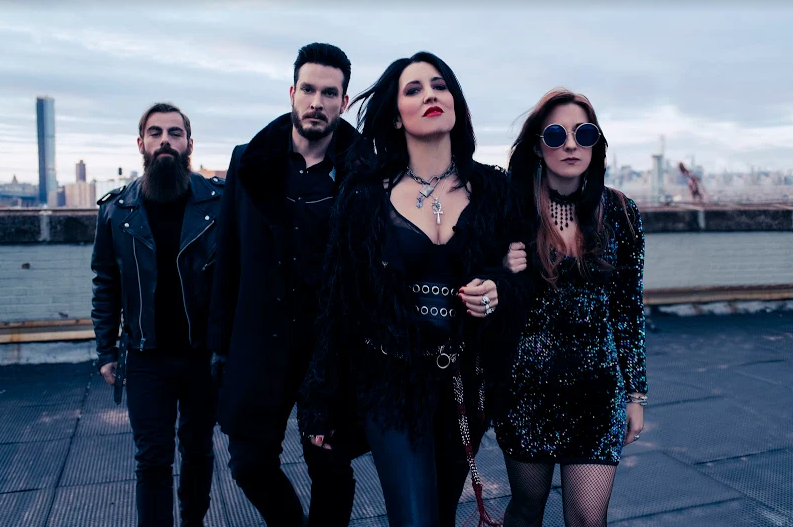 Fri Mar 20, 2020
This week Talking Heads sets the tone with 'Life During Wartime'
https://www.youtube.com/watch?v=jShMQw2H2cM
Here's some fresh material, mostly of a sturdy, we-will-not-be moved sensibility, ideal for keeping self-isolated spirits up. Leading the charge, Philadelphia rock quartet Soraia with just out new album 'Dig Your Roots' via Steven Van Zandt's label Wicked Cool Records.
Stream 'Dig Your Roots' here: https://orcd.co/digyourroots.
Stream/download the latest single "Superman Is Gone" here: https://orcd.co/supermanisgone.
Soraia epitomizes raw power, unrelenting energy, chaos, and exuberant freedom. With a live show that is frenetic and intensely interactive, the band's chemistry has been created through years of fierce, persistent touring from the dingiest dives to the most massive amphitheatres, along the way amassing a sizable fan base.
Personal growth, rebirth, even revolution – such transformative concepts are the heart of what Soraia is all about. These heady themes inform the songs on Dig Your Roots, the band's latest album.
"I look at Dig Your Roots as a continuation of what was begun on Dead Reckoning," says singer and frontwoman ZouZou Mansour of the new album's relationship to their 2017 Wicked Cool LP. "Dig Your Roots is coming to terms with the light and dark inside myself and in the world, I come from a diverse multicultural and multi-religious background – my father was Muslim and Egyptian, and my mother was Belgian and Catholic. I was 'different,' and I hid some of my background from people, thinking I wouldn't be accepted. Digging my roots is being proud of who I am, letting it come before me even at times, being proud of where I come from, and asking the listener to do the same.
"Dig Your Roots also refers to loving what grounds you: the people, the lifestyles, the places you live, where you grew up. It's being willing to dig up your roots and re-plant if where you are no longer keeps you free – metaphorically, of course. Inherently, I want this to be the message of the record: if you're down, get up."
As a spiritual descendent of iconic women in rock such as Patti Smith and Joan Jett, ZouZou's band also embodies elements of kindred spirits of the '90s and beyond, like PJ Harvey and The Kills, with more than a sprinkling of '60s Garage Rock and Soul. Their primal sonic attack spreads a message of perseverance through trials of love, loss and letting go.
Bassist Travis Smith is a crucial root of the Soraia tree, co-writing five of the album's new songs with ZouZou, including "Superman Is Gone" and "Wild Woman."Travis delved into places on this album that we didn't go to on the last record," she reveals. "That's scary. But he did it, which ultimately made me do it, too. It's like, 'Hold my hand, we're going into this dark cave, and who knows what's going to happen…"
Roots finds drummer Brianna Sig with her first Soraia co-write, the enchanting "Don't Have You."Her melody for the choruses reminded me of how The Sirens would lure sailors in GreekmythologyIt was haunting and beautiful – and if Soraia isn't both of those things, then I don't know what we're doing here."
The band faced an unexpected challenge when guitarist Mike Reisman, who co-wrote four Dig tracks, including 2019 single "Evergreen," left the group. "Mike can't tour for longer periods of time anymore. It hurts. He still works with us and we still connect. But you grow closer with who remains and grow yourself. Going forward, Nick Seditious is handling guitar duties."
Label head Van Zandt has even become a creative collaborator, penning "Why" for Dead Reckoning and co-writing two Roots tunes: 2019 Coolest Song "Still I Rise" and forthcoming single "Darkness (Is My Only Candle)."I trust him more than anyone in knowing what I'm trying to say and who I am."
"I'm all about playing a fun song and throwing myself around, that's Rock 'n' Roll at its heart," ZouZou remarks. "But I'm also about telling the stories of resurrection and life and hope and darkness."
Soraia On Tour
*Friday, March 20th @ Milkboy Philadelphia (East Coast Dig Your Roots Record Release Show)
Saturday, March 21st @ The Record Collector // Bordentown, NJ
Wednesday, March 25th @ Melody Inn // Indianapolis, IN
Friday, March 27th @ The Hub // Cincinnati, OH
Saturday, March 28th @ Route 33 Rhythm and Brews // Wapakoneta, OH
Tuesday, March 31st @ Barter Detroit // Hamtramck, MI
Wednesday, April 1st @ Milwaukee, WI @ Landmark Lanes
Friday, April 3rd @ Liar's Club // Chicago, IL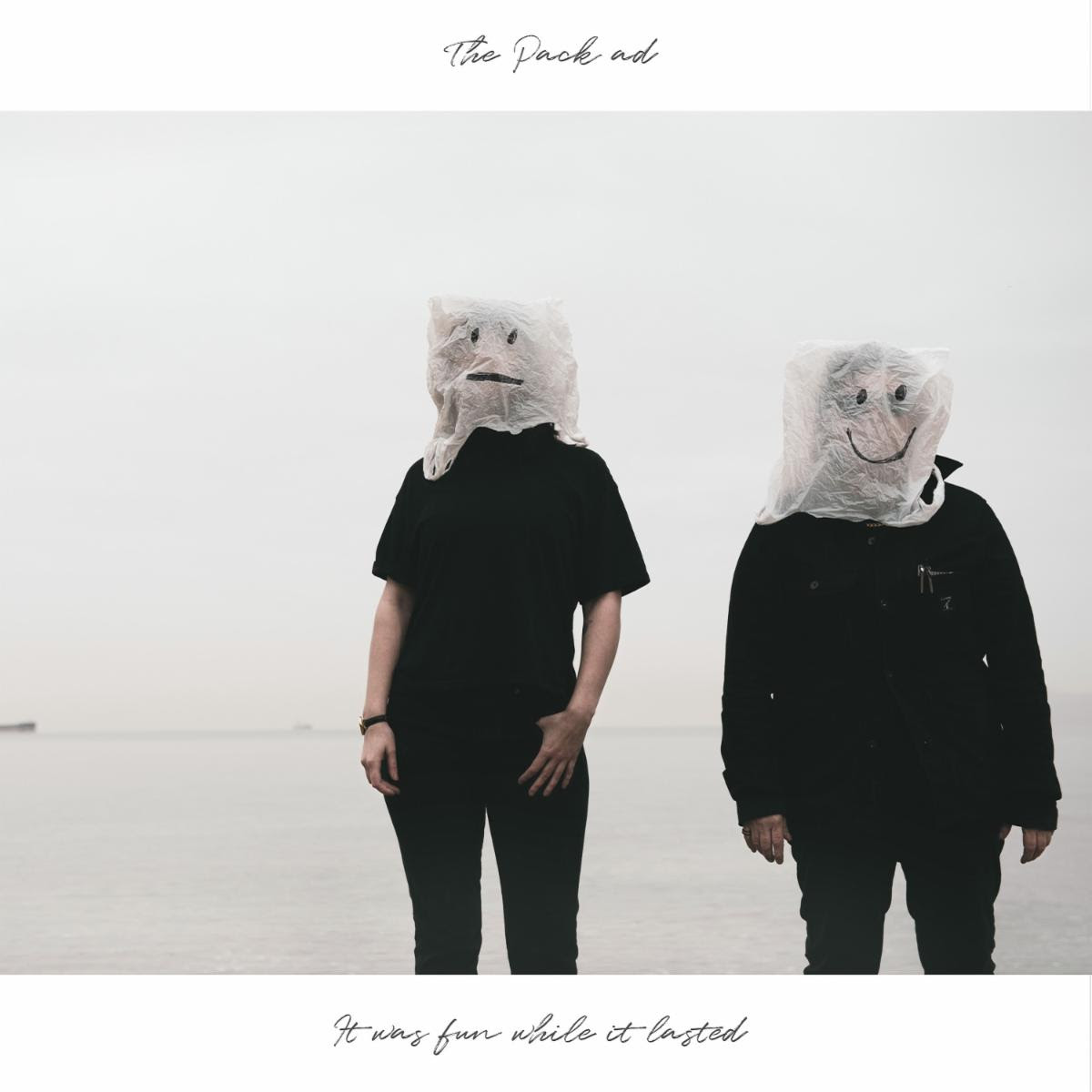 Last year, Vancouver duo The Pack AD announced they were saying goodbye to full cross-country touring and now alas, the ladies say they're gearing up to release their final album for the foreseeable future, It Was Fun While It Lasted on April 17. Get a sneak taste of that album with first single "Give Up" here. https://www.youtube.com/watch?v=QY37VFF1e0Q
Drummer Maya Miller addresses the single and their experience in this industry:
"We've been a band for so long, and it's very insular in so many ways, especially when you're a duo. It is this Us vs The World feeling, that highlights Becky singing 'you may feel leftover but you'll always make my team.' This song really lays bare all the frustration and depression that has become part and parcel of doing what we love. We love playing music. We love our fans. We would be lying though, if we didn't say that rock music is a boys club and it is a constant battle to keep our space carved out as women. This song is about deciding what's best for us and taking that control. The end refrain is that pact with no judgement or strings attached: "Say you give up. I give in" 
Although this may be the last album for the foreseeable future, the band says, "Just so you know, this doesn't mean we're breaking up. We're not that dramatic."
Picking up where last effort Dollhouse left off, the band once again address and comment on climate change saying,  "The album title, is straight forward on one hand, as, it WAS fun while it lasted and also the album title and cover is a comment on climate change. We stand at the Ocean's edge, with an oil tanker in the distance and our faces covered in modern tragedy/comedy masks made of non-recyclable plastic bags and meh expressions. Our time on the Earth too, WAS fun while it lasted."
It's not all over yetas the pair intend to hit the road in support of the album with a Spring tour that touches down in 3 Canadian locations. I urge y'all, if this tour comes anywhere near you, get to it. The pack A.D. mashup of socially conscious rock, Goth overtones and Riot Grrrrrlz stomp is a bracing experience.
Pack A D Tour Dates
May 28 Horseshoe Tavern - Toronto, ON
May 29 27 Club - Ottawa, ON
May 30 Turbo Haus - Montreal, QC
June 2 ONCE - Somerville, MA
June 3 Mercury Lounge - New York, NY
June 5 Smiling Moose - Pittsburgh, PA
June 6 Northside Tavern - Cincinnati, OH
June 7 Grey Eagle - Asheville, NC
June 8 Smith's Olde Bar - Atlanta, GA
June 10 Empty Bottle - Chicago, IL
June 11 7th Street Entry - Minneapolis, MN
June 12 Brickhause Tavern - Stevens Point, WI
June 13 Back Room - Milwaukee, WI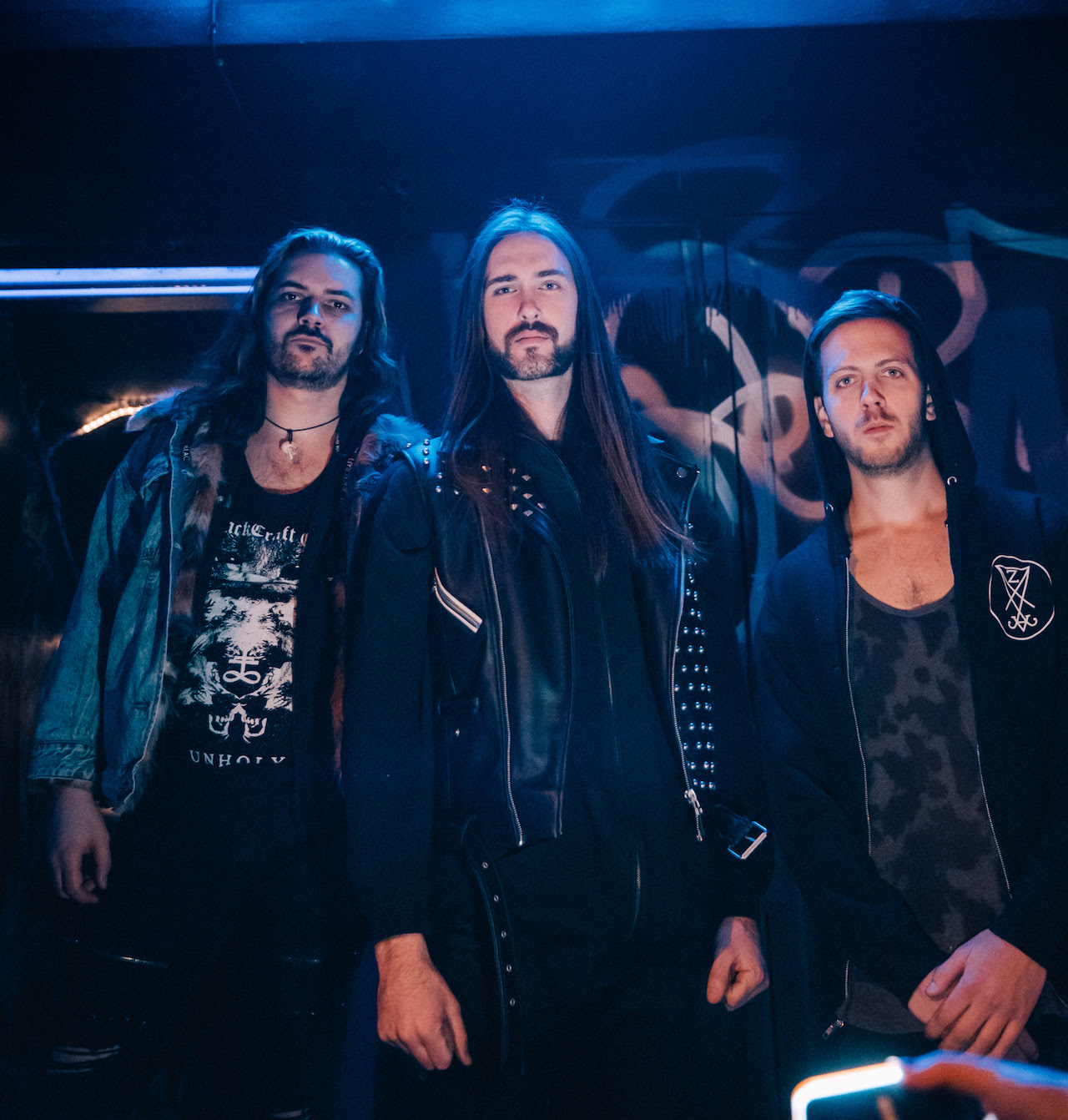 Also loading the gear is Toronto's prog-metal unit Black Absinthe, heading out for an April and May mini Ontario tour in support of their latest single/music video 'Witness'.It's a follow-up of sorts to their 2016 breakout album "Early Signs of Denial" that was produced by Dave Baksh (Sum 41, Black Cat Attack). The album garnered praise from respected genre outlets such as Bravewords and Blabbermouth and seeded their now growing fan base.
The band adds: "We're excited to be presenting audiences with new tracks to take for a roll in the mosh pit before finalizing them for recording. We want to hear and see what gets you going and what our fans want to hear from Black Absinthe in the future."
Once the tour is underway and will be able to make their feelings known on the Black Absinthe website.
"Witness" https://www.youtube.com/watch?v=AQSkOFRCmm8
"Witness" was recorded in the backwoods of Lac-des-Loups, QC at Wolf Lake Studios with producer Alexander Galley (Loviatar, Dissentient, Martyrs). Representing a new generation of heavy music producers, Galley's enthusiasm, knowledge, and openness confirmed he would bring a cutting edge sensibility to the band's recording of the track. A forward-thinking producer with an ear to the ground of the emerging sounds of heavy music, his direction for guitar and bass tone for the song was a vision all his own. Reminiscent of the classic metal philosophy and in an intense ten-hour blitz, The band went into the studio knowing they wanted to record the song in its entirety and bask in the completed performance. Equipped with an Ayotte house-kit in the studio, Austin Henderson laid down drum tracks to set the foundation of the track for the session. Following, bassist Kyle Scarlett and guitarist Jack Cerre both tuned up and recorded with their stage Fenders.
Guitarist/lead vocalist Cerre comments: "All in all the experience was exhilarating, especially under pressure, our preparation paid off because the recording captures a true performance and urgency."
The video for the single "Witness" was shot at Toronto heavy metal venue Coalition T.O just months before its unfortunate closure. The venue itself holds a very dear spot in the metal hearts of the band as they lived and rehearsed just steps away from it for the last four years, meeting local and touring bands along with rocking out their own relentless run of shows. Helmed by Katherine Kwan, the video begins with a glimpse into what a night at their local and beloved punk/metal Kensington Market venue was like. From the bright pit footage to the intoxicating strobe saturated drum breakdown - the single is represented in the best and most chaotic way possible.
Black Absinthe On Tour
April 10 - Oshawa, ON - The Atria w/ Pink Cocoon, Sun Below
April 11 - Toronto, ON - Duffy's Tavern w/ Pink Cocoon, Cherry Hooker
April 22 - London, ON - Call The Office w/ Chris Holmes and The Mean Men
April 25 - Toronto, ON - Duffy's Tavern w/ Leather Up Your Ass
May 16 - Toronto, ON - Hard Luck Bar w/ Metallian, Ammo
May 22 - Ottawa, ON - Dominion Tavern w /JunkOwl, Doom & Blue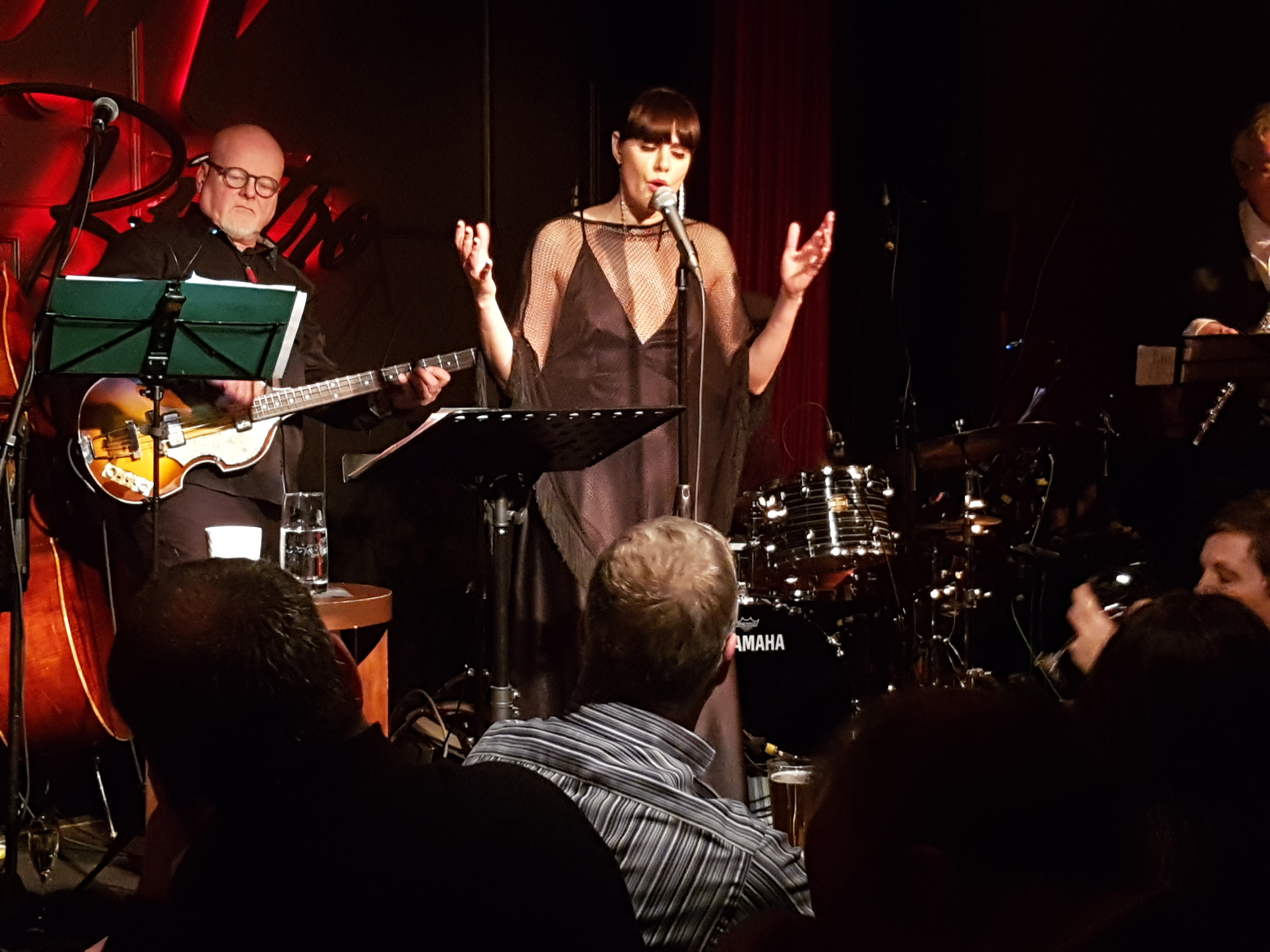 Every year broadcaster-producer-impresario Jaymz Bee celebrates his birthday with at least one fundraising event for charity. Returning for a highly anticipated second year is a series of simultaneous concerts held in ten rooms at Old Mill Toronto that will benefit the Unison Benevolent Fund, an organization that provides counselling and emergency relief services to the Canadian music community.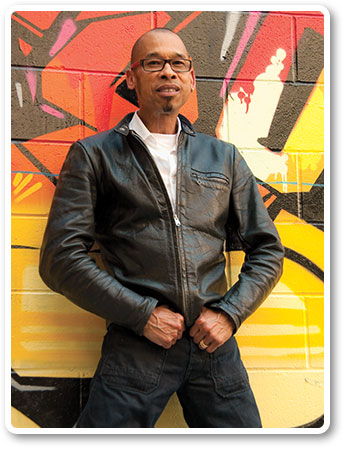 Jaymz Bee's Caravan of Music is a four-hour event where hundreds of people tour the various historical rooms at Old Mill Toronto, taking in a few songs from each band in each room. Tickets are $50 and will gain you unlimited access into all of the rooms.
The night kicks off with a Gala Dinner from 6-8 pm with special performances from David Clayton Thomas, Molly Johnson, John Finley, and more to be announced. Gala Dinner tickets can be purchased for $250 and include the full run of the Caravan that goes from 8pm to Midnight ($100 tax receipt included). Caravan of Music features performances by Lou Pomanti, Jay Douglas, Billy Newton Davis, Errol Fisher, Genevieve Marentette, and many, many tasteful more!
Unison Benevolent Fund is a non-profit, registered charity that provides counselling and emergency relief services to the Canadian music community. They are there to help professional music makers in times of hardship, illness or economic difficulties.
For many, a career in music is a dream come true; however, the reality is that many members of the Canadian music community do not have access to the services that can make all the difference in a time of need: sick leave, medical benefits, pension plans, and unemployment insurance. Music-makers can easily find themselves unprepared to deal with the financial and emotional burdens of an unforeseen emergency or illness. The Unison Benevolent Fund provides a lifeline in these times of crisis through two distinct programs: Emergency Financial Assistance and Counselling & Health Solutions supported by RBC Foundation.
In these tumultuous times, Unison's resources are being stretched to their limits as more and more musicians experience crisis situations. Please go to https://www.unisonfund.ca/ and do donate whatever you can. Thanks.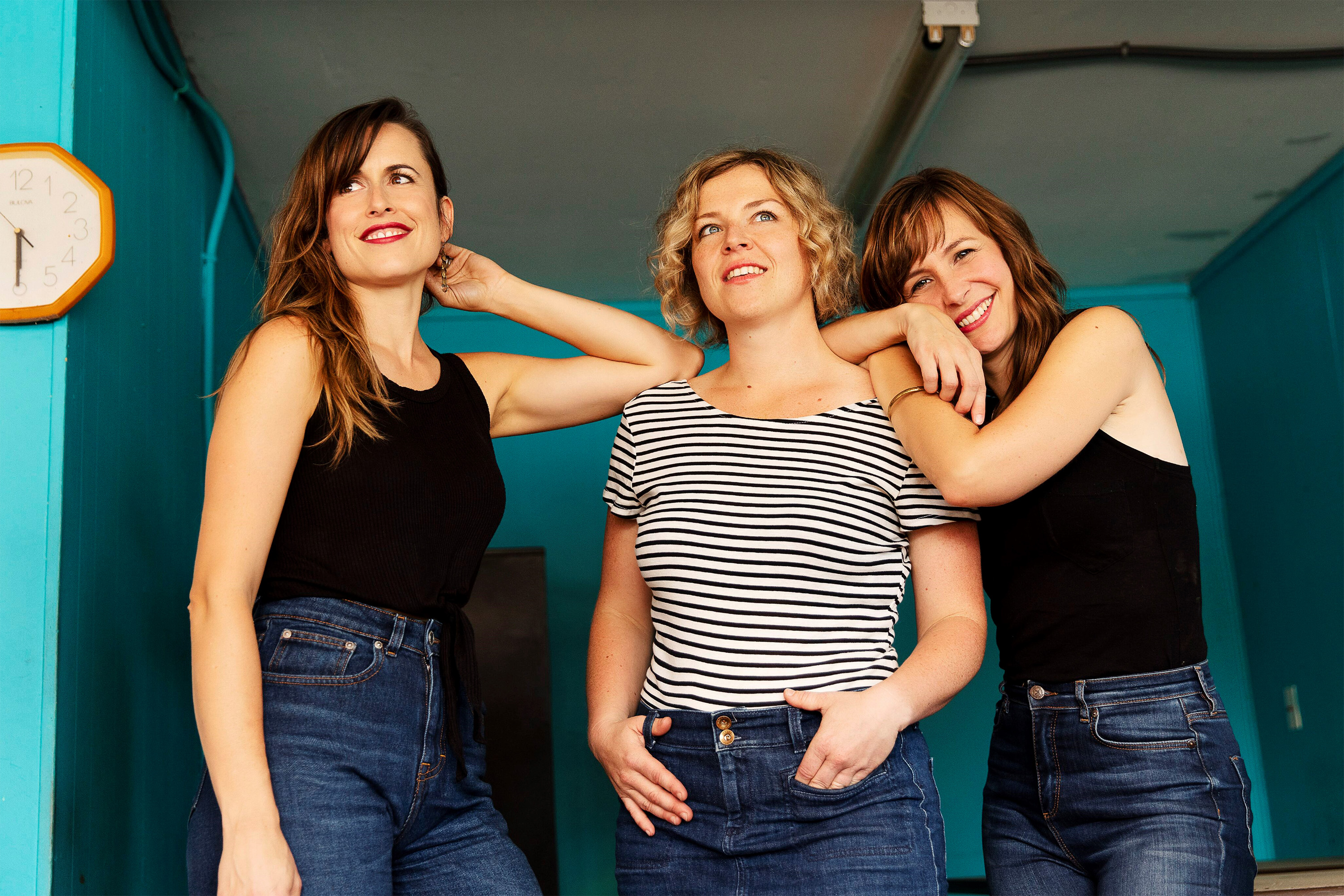 The lovely Juno-winning Good Lovelies have had it with the cabin fever and doing their 2020Forest Tour! Kicking off in Edmonton on April 2nd the tour will stop in many Canadian Provinces as well as Washington State. For each album or download card sold at these shows, Caroline Brooks, Kerri Ough, and Susan Passmore will plant two trees in Burk's Falls, ON, an area dear to the band's heart. The band will return to their roots as the core trio, Caroline, Kerri & Sue alongside one of Canada's premiere guitarists and lap steel players Christine Bougie.Yeesss, one of the best.
The Good Lovelies Forest campaign launched with great success last winter during their annual Christmas tour, resulting in 2,300 trees being contributed to the forest plan, and is part of a sweeping green scheme touching every part of the group's business model.
"We have become increasingly conscious of our carbon footprint as a band and it's challenging because we have to travel for a living," Brooks says. "Tree planting is a great way to offset emissions." "It gives the tour an umbrella, and people are really connecting to it," shares Ough. "We don't know what the final number of trees will be by the end of the tour in June but we're hoping to get as high as 5,000 trees total."
Good Lovelies 2020 Forest Tour
Thursday, April 2, 2020 - Edmonton, AB - Station on Jasper
Friday, April 3, 2020 - Grande Prairie, AB -
Saturday, April 4, 2020 - Calgary, AB - The Nickelodeon Music Club -
Sunday, April 5, 2020 - Canmore, AB - Communitea Cafe -
Saturday, April 18, 2020 - Morrisburg, ON - St. Lawrence Acoustic Stage at Upper Canada Playhouse –
Wednesday, April 29, 2020 - Lopez Island, WA (USA) - Lopez Centre –
Thursday, April 30, 2020 - Kirkland, WA (USA) - Kirkland Performance Centre -
Friday, May 1, 2020 - Tacoma, WA (USA) - Rialto Theater/Tacoma Arts Live –
Saturday, May 2, 2020 - Mount Vernon, WA (USA) - Historic Lincoln Theatre -
Sunday, May 3, 2020 - Vancouver, BC - Rogue Folk Club at St. James Community Square -
Tuesday, May 5, 2020 - Fernie, BC - Elks Hall -
Wednesday, May 6, 2020 - Innisfil, AB - Innisfil United Church -
Thursday, May 7, 2020 - Fort MacLeod, AB - Empress Theatre AB -
Friday, May 8, 2020 - Calgary, AB - Southwood United Church –
Saturday, May 9, 2020 - Calgary, AB - Bow Valley Music Club –
Wednesday, May 27, 2020 - Wakefield, QC - The Blacksheep Inn
Saturday, May 30, 2020 - Tamworth, ON - Tamworth Legion
Sunday, May 31, 2020 - Picton, ON - The Armoury -
https://fanlink.to/LoveNBreakups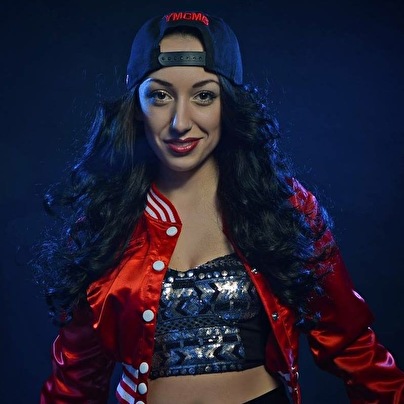 Dutch treat contemporary R&B Songstress Donna Lugassy dropped debut EP, Love & Breakups on 13th March via Lugassy Records and is breathlessly awaiting your reaction. You may know the lady from such guest shots as'Take My Breath Away' by VINAI and 22Bullets, and  Kittball Records' Robosonic, Ferreck Dawn's 'Were There' and others of that ilk on the nu r'n'b scene.
Lugassy was raised in the Netherlands by a Dutch mother and a father of Israeli/Moroccan descent. By 10 years old, her talent was recognized and she was placed in singing lessons and at 14, began producing her own music, having grown tired of waiting on others. In the later years, she received her Senior General Secondary Education from Codarts University of the Arts in Rotterdam.
During the making of Love & Breakups, Lugassy predominantly listened to D'Angelo's Brown Sugar album. The syncopation of D'Angelo's style is reflected throughout her album while the maturity and deep, rich vocals of Beyoncé spring to mind. However, it's the talent and dynamic stylings of SZA and Solange that one is reminded of as they listen to 'Coldest'.
Throughout the album, she allows her own smooth vocals to change like the seasons, ranging between warm, honeyed tones of affection in 'Moonrise' to the harsher wintry tones of 'Break Up'.
The artist shedding light on each track from the EP, "In 'Moonrise' there is the push & pull of first getting to know someone.' Coldest' is the part where I have fallen for this person and I'm head over heels thinking this is the one I need. 'Nobody (loves like I do)' is the part where there are beginning to show cracks in the relationship and I am so invested, letting the other person know I'm all in and would do anything for them. 'How Bout You' is about the other person not coming through for me as I feel that they should have and false promises are getting too much. 'Break Up' is where I'm getting fed up with the bullshit and reject the other person and get a real big attitude with them and then followed by 'I wish', where I feel like I made a mistake by breaking up with them and I have regrets on what I did, rejecting them. Then it's usually a wrap and I start all over with a new person back at Moonrise... That's when the next relationship is starting, to do everything all over again and repeat the pattern."
A well-rounded six tracks that do a tight job of delineating a class of relationships and hints at wider visions.
Check 'Moonrise' https://www.youtube.com/watch?v=CeLAZ6U7n7M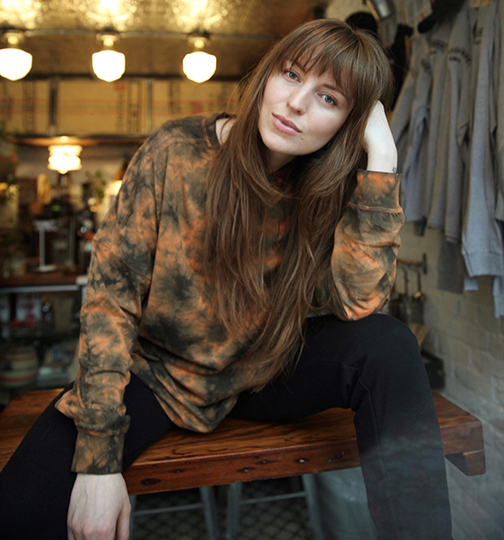 More ambitious girl power from Toronto's alt. wave, art pop artist Kendal Thompson as she exercises her acting chops in her latest video for "Not UR Girl."
"The song was born from a place of gaining back my power," she shares. "It helped me understand that my happiness relied on belonging to no one other than myself."
"Not UR Girl" is Thompson's latest from the current album, Ok Cool. The deeply personal collection of songs picks up where previous single, "Human Feel" — and its exploration of universal love and acceptance of both one's self and others — leave off, and serves as a welcome follow-up to her take-notice debut EP, One, and feature in John Orpheus' song, "BUTTAHFLY."
The tracks stack as spirited sand in the Canadian artist's creative castle, one that essentially started with a borrowed, near-free guitar. "I began singing and making up songs at the age of three," she recalls of her earliest toe-dip into the craft. "I started taking vocal lessons at age 12 and, by then, was gathering classmates for rehearsals for a girl-group.
"From there, and in my early teens, I was inspired almost solely by Lauryn Hill. Soon after, I adopted a guitar my father had purchased years earlier for $10 at a local auction."
The added musical outlet and freedom of expression took Thompson's writing to a whole new level, she recognized, and as soon as she could, the Alliston, Ontario-born artist leaped into a new life in Toronto, quickly finding a home in the local folk and indie circuit.
While "Not UR Girl's vision is Thompson's — with co-writes and production credits by long-time collaborator, Little Noise Records' Mike Schlosser —  she's equally quick to plant praise on director Jessamine Fok's shoulders for bringing an imaginative sense of humour and sense of refreshed creative life to the project.
"Jessamine's ideas had me really reaching outside of my comfort zone," Thompson says of the spectacularly retro-esque video's vibe. "I got to explore and show a side of myself only my friends have seen. In terms of not being an actor, and then acting out all of the characters, it helped me rediscover a different side of myself. Dressing and acting as the male character — 'Mikey Rock' — was such a liberating experience."
"Not UR Girl" is available now and that's cool but get the full album, Ok Cool. Girl got ideas.
Since there's no supporting of live music in North America, one way to cop a light fix is to list you top ten best concerts you like to see, go get them, break out the snacks and get rockin.'
Steppin' off to The Specials into the 'Ghost Town.'
https://www.youtube.com/watch?v=RZ2oXzrnti4
Love yourself most tenderly.