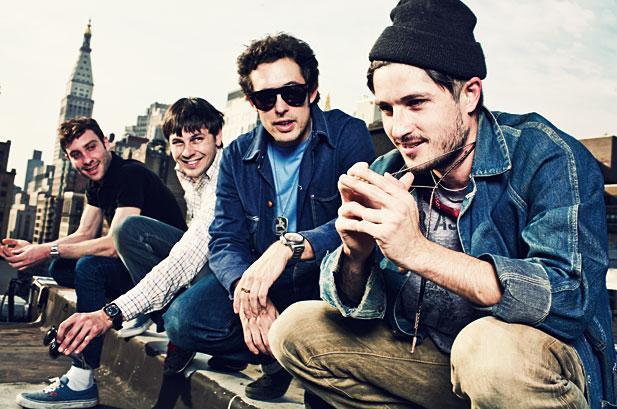 Fri Apr 18, 2014
This week's big indie guitar showdown happens Tuesday Apr. 22, putting Black Lips (Phoenix Concert Theatre) up against We Are Scientists (Lee's Palace). Breakups, breakdowns and a death in the band has not slowed down Black Lips. Eleven years on, these Atlanta garage legends continue to provoke and freak out audiences all over with their live show. This is, after all, the band which recorded their major label debut album, Los Valientes del Mundo Nuevo, live off the floor of a dive bar in Tijuana, Mexico, that the band solemnly described as "absolutely nuts." Then there was India 2009, where the dudes got up to some onstage "antics' which so outraged the audience, the Lips fled the city and eventually the country, abandoning the tour on account of the very real fear they'd be busted and thrown in the slammer for "homosexual acts". The band's view: "Ian and Cole kissed, some weiners got pulled out, people lost their shit."
Oh yeah, the music's a bar or two above the usual garage rock tropes, a rough mashup of blues/rock, country/punk and Fifties white soul, so even if no weiners emerge, a good time is guaranteed. Check for new stuff off Underneath The Rainbow, their first album in three years and a stormer.
In the West end at Lee's Palace, NY's We Are Scientists is a more trad indie rock band, with all the inventiveness and energy that implies. The band came together in 2000, the original lineup being Keith Murray on drums, bassist Chris Cain and Scott Lamb providing vocals and guitar, before Michael Tapper became drummer, Keith turned vocalist and guitarist, and Lamb wandered off. We Are Scientists hit large in 2003 with mainstream success for second album With Love and Squalor, and the three following albums have all scored significant chart action. Part of the band's appeal is that they seem to feel no pressure to keep up with trends, concentrating instead on  refining their retro-fitted sound. Current album TV en Français dropped March 3, 2014, so expect to hear the meat of that matter, plus some off the band's 'best of' list. WAS's current lineup is Keith Murray( lead vcls, gtrs), Chris Cain(bs, bckng vcls) and Andy Burrows (drms, prcsn).
Brash and brassy, The Heavyweights Brass Band has been busy as Rob Ford chasing a crack video buffing up their profile. By playing everywhere and anywhere and wowing the audiences involved, they're now seen as influential figures in Toronto's crossover jazz scene. With the recent release of sophomore album BRASSTRONOMICAL, THBB has a slew of new material to introduce live.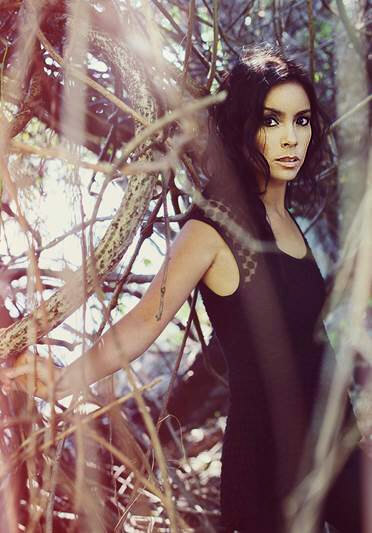 They'll be doing just that on a GTA tour, which kicks off April 22, performing as part of Jazzfm's Jazz Lives concert at Koerner Hall, Toronto, ON.
April 25 @ Liquid Johnnys Empty Fest 6, Sarnia, ON
May 17  @ Church of the Redeemer (162 Bloor St W) w/ The Hannaford Youth Band, Toronto, ON
May 24  @ The Rex Hotel, Toronto, ON
May 29  @ Live to Air at JAZZFM 91.1, Toronto, ON
June 26 @ The Painted Lady, (w/ Eric St Laurent) Toronto, ON
June 30 @ Etobicoke Rib Fest Mainstage, Etobicoke, ON
Tonight's the night, Rivoli's the place and Emm Gryner's the face and the taste. After recently premiering the video for lead single "Pioneer" the Ontario songwriter is preparing to support her well-received album, Torrential (http://cashboxcanada.ca/4990/emm-gryner-torrential), by crossing the country with a string of solo shows alongside stops with her band Trent Severn. The Madonna (the other one) of St. Mary's brings Torrential to the Rivoli Apr.17 with Carleton Stone. Opening. Having seen the lady perform in this intimate venue and given the powerful tunes off the new album, expect doors to be blown off.
Tour Dates:
APR 17 - Toronto, ON - The Rivoli – Solo with Carleton Stone
APR 18 - Burnstown, ON - Neat Café - Solo
APR 19 - London, ON - London Music Club – Solo
APR 25 – Vancouver, BC – The Railway Club - Solo
APR 26 - Vancouver, BC - Private House Concert - Solo
MAY 21 - Toronto, ON - Hugh's Room - Trent Severn
MAY 22 - St. Marys, ON - Westover Inn - Trent Severn
MAY 25 - Perth County, ON - Mera Schoolhouse - Trent Severn
JUN 4 - Haliburton, ON - Camp White Pine - Solo
JUN 7 - St. Marys, ON - Town Hall Theatre – Save VIA w/ Danny Michel
JUN 28 - Sarnia, ON - Solo
ARTIST SITE: www.emmgryner.com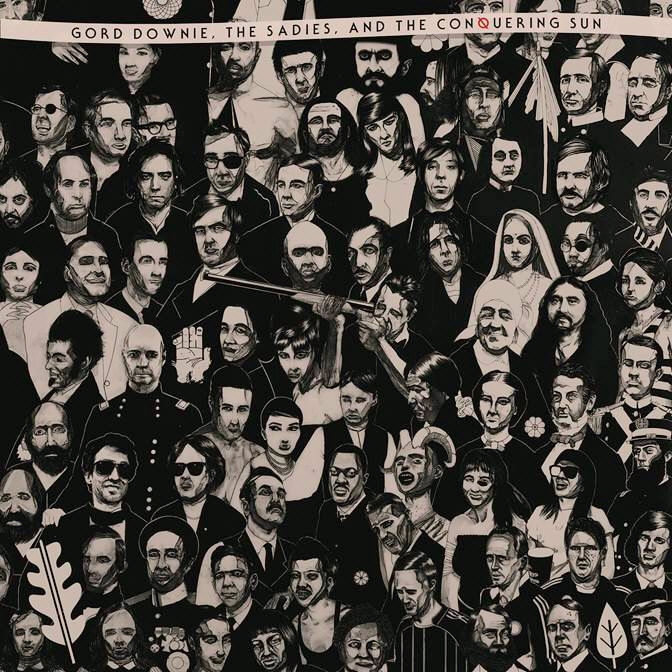 Gord Downie, The Sadies, And The Conquering Sun released its self-titled debut record April 15 via Arts & Crafts. The album is an emphatic arrival: the mission statement of a young band unhinged. Listen to Gord Downie, The Sadies, And The Conquering Sun's ten songs of visceral punk rock exultation, a spirited exploration of the darkness surrounding daylight. The band will hit the road this spring, beginning with a run of US dates in May, and a confirmed appearance at Arts & Crafts' second annual Field Trip festival in Toronto on June 8.
The fabled project appears after much anticipation, following Gord Downie and The Sadies' first collaboration on a benefit album for Lake Ontario Waterkeepers in 2006. The long-time friends sculpted the album over the course of the next seven years, recording with Ken Friesen at The Bathouse in Bath, Ontario. All songs are written and produced by Gord Downie and The Sadies. The record was mixed by Bob Rock at Warehouse Studios in Vancouver.
It came together urgently, but slowly. Fleeting sessions yielded finished songs in immediate, alchemical takes. Songs like the project's namesake, "The Conquering Sun" and "Budget Shoes" blend The Sadies' rusted psychedelia with Downie's humble, volatile wail. "It Didn't Start To Break My Heart Until This Afternoon", a staggering blast of brash guitars, belies the simple, rustic core of these songs.
http://www.gorddowniethesadies.com
http://www.gorddownie.com
http://www.thesadies.net
http://www.arts-crafts.ca
The term 'diva' gets thrown in the direction of just about every femme singer who grabs a mike. For a taste of the real thang, get ye down to the RT Hall  Fri. Apr. 25, when Queen Aretha Franklin will be uplifting hearts with quotes from the songbook of soul.