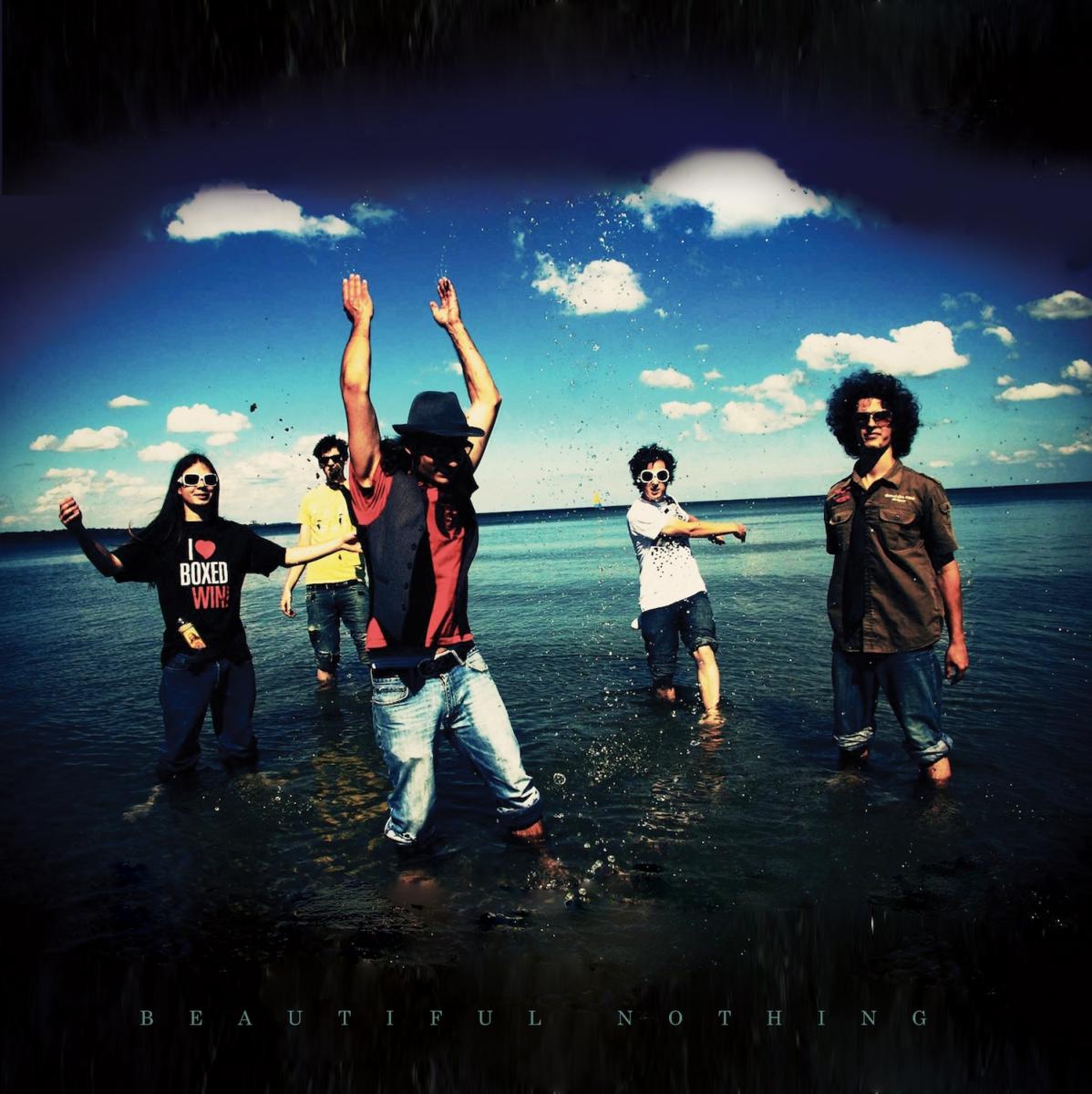 Fri Apr 04, 2014
Beautiful Nothing is here to tell you paying yer dues never goes outa style. Even while they tended their social media obligations, the five guys in the band also kept up a steady pace playing the Toronto rock circuit just about wherever someone would let them, all the while working on the sound 'neath the steely gaze of the T.Dot's  notoriously picky audiences. Also, industry savvy ones like Current Management's Gerry Young, who knows a good  thing when he hears one and knows what to do with it. Which brings us to the altrock quintet's first single release,    "Come Colour Me," freshly in the hands of Canadian radio this week, with the accompanying video serviced to MuchMusic and MTV Canada.
"Come Colour Me" is a feisty thing, primo springtime guitar pop, hitting a sweet spot somewhere between school of early Coldplay and the West Coast big guitar sound exemplified by Yukon Blonde. Beautiful Nothing's self-titled debut CD is set for release May 20, 2014 on Jeff Burns' BKCI label, distributed by Universal Music Canada. Plans are underway  for  a number of live dates in southern Ontario following the release of the CD. A CD release party in Toronto, featuring a live performance by the band, is also in   the cards, with the date and location TBA. Beautiful Nothing is Anthony Ludgate (vocals/keyboard), James Featherstone, (bass), Luke Ludgate (guitar/keyboard), Shane Ludgate (drums/percussion/piano) and Sven Petrovic (guitar).
It's been three years since Micah Barnes released his acclaimed third solo disc 2011's Domesticated, which resulted in rave reviews and standing room only crowds across the country for the singer-songwriter. Toronto native Barnes began his career gigging on Queen Street West in the 1980's and has played around the world since then, notably as a member of famed a cappella quartet, The Nylons. Traveling back and forth between Toronto and New York City in recent years, the new album is inspired in part by his romance with New York City's musical history, resulting in his homage to the Cotton Club, Apollo Theatre and The Brill Building: "New York Stories." On Sunday, April 13 at Toronto's Jazz Bistro supper club, Micah Barnes will release the first single from the album. The song "New York Story", lyrics and music by Micah Barnes, is a haunting, lush jazz ballad about two lovers who meet in one of the world's most romantic cities.
For this project Barnes has expanded his horizons, both as a songwriter an as a musician. "New York Stories" is a much-anticipated full-length album featuring 15 songs, including three inspired covers tunes (Cole Porter, Smokey Robinson and Etta James) and a deeply romantic duet with the legendary Jackie Richardson. Micah's song writing collaborators on this collection include Daniel Barnes and Russ Boswell and up and coming singer songwriter JP Saxe all of whom join Micah performing on this disc along with special guest pianist Michael Shand (Johnny Reid).
The Micah Barnes Trio performs at Jazz Bistro on Sunday April 13 at 7pm. The single "New York Story" will be available for purchase on iTunes on the day of the release. The album New York Stories will be out in the fall of 2014.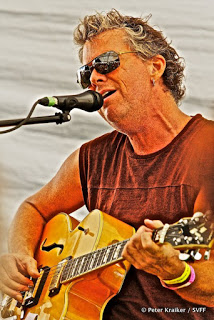 Victoria-based songwriters and musicians Oliver Swain and Glenna Garramone make up the duo Tower of Song, and yep, they're fixated on Lenny Cohen and have been for quite some time. So it was only a matter of time before the singing multi-instrumentalists got recording and the result is In City and In Forest, releasing officially April 22, 2014. After which the act hits the road in western Canada to show their unique thing live. The duo will perform their reimagined covers, such as Swain's live show favourite "A Thousand Kisses", and Garramone's unique "Hey That's No Way to Say Goodbye" as well as originals of their own that are Cohen-inspired. Joining the duo on tour will be cellist Corbin Keep, as well as a selection of local artists who will share their own Cohen covers with audiences at many of the Tower of Song shows.  Tour dates to follow.
Here's a one-night stand not to be missed if you're in striking distance. Gregory Hoskins remains one of the T.Dot's most criminally underrated singer/songwriters so any chance to see him can't be slept on. Especially this one-of gig, wherein he teams up with long-time buds drummer Gary Craig, and bassist George Koller to revisit the songs from The King of Good Intentions and The Beggar Heart in a last-minute gig Sunday April 6, 2014 at Hugh's Room in Toronto.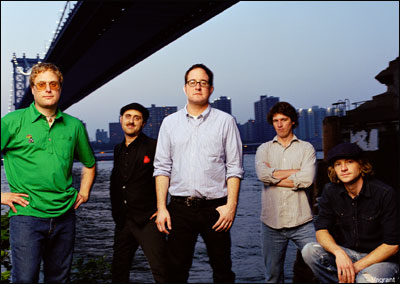 The King of Good Intentions was the first post-Stickpeople recording for Hoskins and most of the songs were written in the aching and beautiful turmoil of family living.  Snatches of lines were jotted down in stairwells, cars, the occasional patio, and in the pre-dawn hours in the kitchen. Before recording, the trio played a handful of dates where the rule was there would be no rehearsing. The chord changes would be called out on stage and the song would start.  Because of this, Hoskins wrote simple changes, groove oriented songs, different from his earlier work, and he paid attention to lyrics he had been carrying around for a while. Recorded in 2001, the material is rarely heard live, mostly because of well, life. Says Hoskins, "We three have full lives, busy schedules, the earnest pursuits of survival. We're really happy this opportunity has come up out of nowhere and that we can all do it. We plan to make it very musical, joyful, and very worthwhile."
Next Wednesday's go-to concert's gonna be a tough call for the T.Dot's altrockers. West of the Don Valley Bridge, The Phoenix Concert Theatre offers up Brooklyn stalwarts The Hold Steady. The five-piece are noted for their "lyrically dense storytelling," and classic rock influences, the band's narrative-driven songs frequently address themes, such as drug addiction, street hassles and redemption and often feature recurring characters based within the city of Minneapolis. After one album as a four-piece, the band has returned to its original quintet format with the addition of former Lucero guitarist Steve Selvudge . Expect a meaty selection from the band's current collection, Teeth Dreams.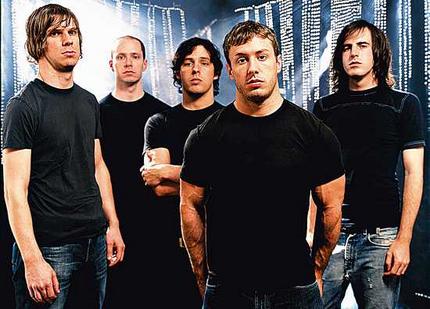 East of the bridge lives up to its gritty rep with seriously loud New Jersey post-metal heavies Dillinger Escape Plan at The Opera House. Banging it out loudly since '97, The DEP boys have a well-earned rep in the metal underground for their ferocious live shows Their music displays the energy of technical metal, the readiness to experiment which can be attributed to the likes of progressive rock, and the dissonant chords and breakdowns found in jazz. Their dedication to touring and unending efforts to leave an impression on their audience with their amazingly energetic live shows is a testament to the fact that 'hard work pays off' as their fan base continues to grow. Currently between albums, expect a 'baaadest hitz' show.
Check various venues for show times and info.