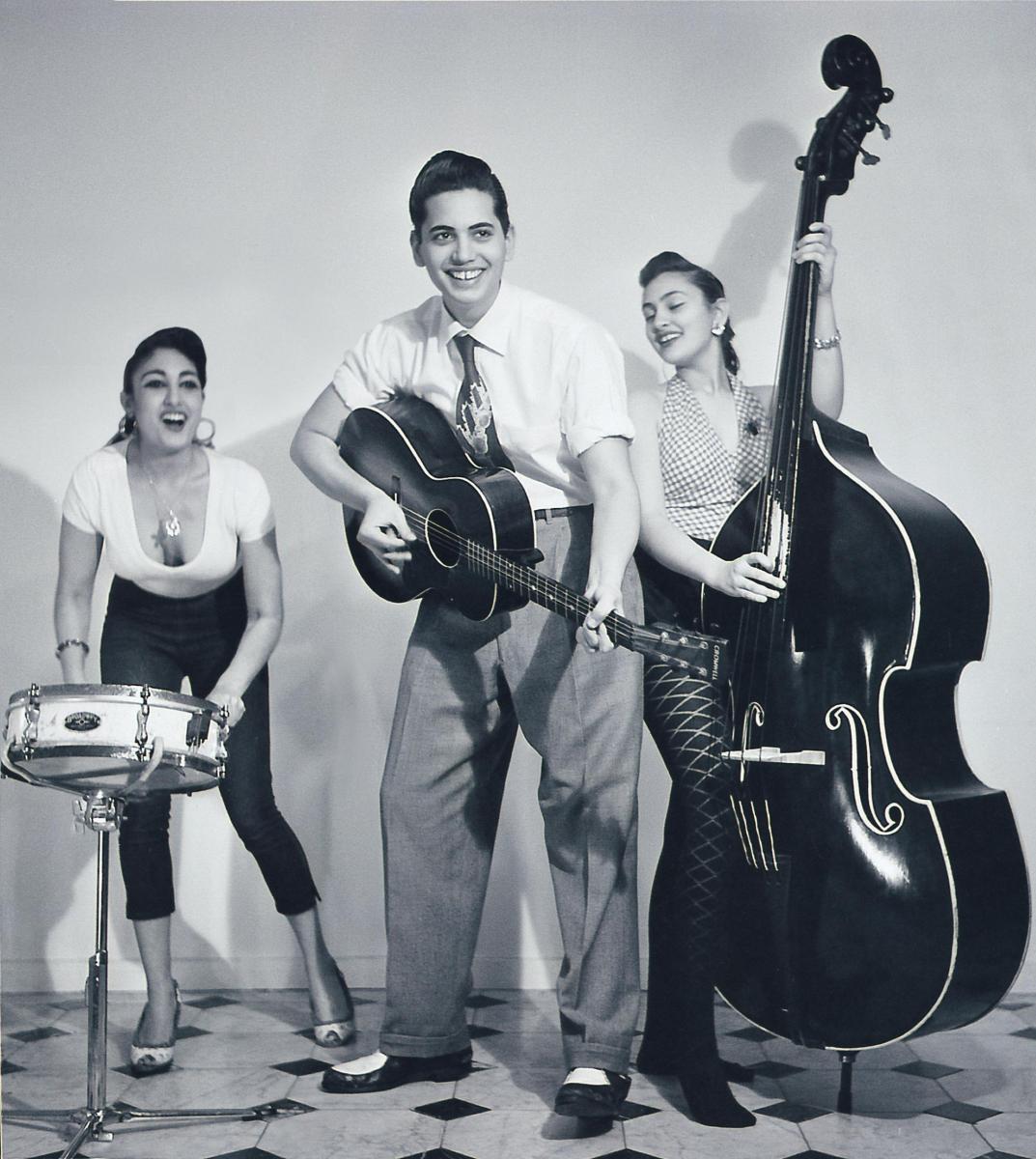 Thu Mar 26, 2015
If you name check sibs Kitty, Daisy & Lewis, you're liable to step off with thoughts of warm, fuzzy, alt roots pop. You'd also be very wrong about what they do. A better clue is that Mick 'The Clash' Jones produced current album, 'The Third', dropping now.
Described as "a gift to those of us who still believe in magic," and three years in the making, it's a worthy follow-up to their highly acclaimed 'Smoking In Heaven.' That one coughed up enough coin for the crew to build a new 16 track analogue studio in a derelict Indian restaurant in Camden Town, resulting in an album and a sound pushing ahead what all that came before.
An early fan of the band, Mick Jones was keen on his gig as producer. Jonesy T spent four months rehearsing with the band at their home and utilizing many forgotten recording techniques. "This magical, heart-warming record really does produce a feeling of wonder," says Jones. Something else Jonesy brought round was an enhancement of the group's rockabilly leanings with a side of edgy vibe.
"With Mick on board, it was the first time we have worked with a producer," says Lewis, "Having someone else in the room meant we could start bouncing ideas off other people and that was great."  "Our song writing has definitely changed over the three years," adds sister Kitty, "Through life experience and expanding our musical influences, we have now incorporated more of our musical loves into our mix". "And we had more gear to play with," says Daisy, "16 tracks, rather than 8, gave us the chance to use different production techniques and expand on our ideas in the studio".
Kitty, Daisy & Lewis 'The Third' was recorded and finished in the summer of 2014 and sounds like a summery album; laid back blues jams cheek to cheek with rough disco next to campfire harmonies. The stories in this album resonate with moods and melodies that are both uplifting and unnerving.  K, D & L bring their thing to Toronto's Lee's Palace Apr.11.
Having spent much of 2014 on the road with almost 100 shows across Canada and the US, Saskatoon band Gunner & Smith can't wait to go back on it, proving again what a wonderful place Saskatoon is to be when the winter winds blow. Their first tour of 2015 is going to be a solo one with lead singer Geoff Smith performing as a solo Gunner & Smith, sans band, starting in Saskatoon on March 28th.
When Gunner & Smith released their full-length album debut 'He Once Was a Good Man' back in February 2014, they set out to win fans one by one with multiple Canadian tours and even a few American shows. It seems to be working. With just a little bit of hard work, plenty of determination and the help of their incredible video 'Towns', Gunner & Smith have proven themselves as a "band to watch" and have made their mark on the Canadian roots/alt-country scene.
Much of the credit for Gunner & Smith's success can be given to Geoff Smith. "2014 was all about trying to get our album out to as many people, in as many places as we could," said Smith. "We are hoping to take what we've been learning from this last year and put it into our new album."
Upon the completion of the Spring 2015 Tour, Gunner & Smith will be heading to the recording studio to demo new material with plans to release an album later this year. Check the Spring Tour dates below
GUNNER & SMITH // SPRING 2015 TOUR DATES
March 28 - Saskatoon, SK @ The Capitol
April 2 - Thunder Bay, ON @ The Apollo
April 4 - Sudbury, ON @ The Speakeasy
April 6 - Toronto, ON @ Tranzac
April 7 - Montreal, QC @ Burritoville
April 11 - Charlottetown, PEI @ Next Door Lounge
April 15 - St. John's, NFLD @ The Ship Pub
April 16 - Corner Brook, NFLD @ TBA
April 17 - Sydney, NS @ Governor's Pub
April 18 - Halifax, NS @ House Concert
April 20 - Moncton, NB @ Plan B
April 23 - Ottawa, ON @ Pressed
April 24 - Toronto, ON @ TBA
April 25 - Sudbury, ON @ The Speakeasy
April 27 - Sault Ste. Marie, ON @ Cafe Natura
April 28 - Thunder Bay, ON @ The Apollo
April 30 - Saskatoon, SK @ Vangelis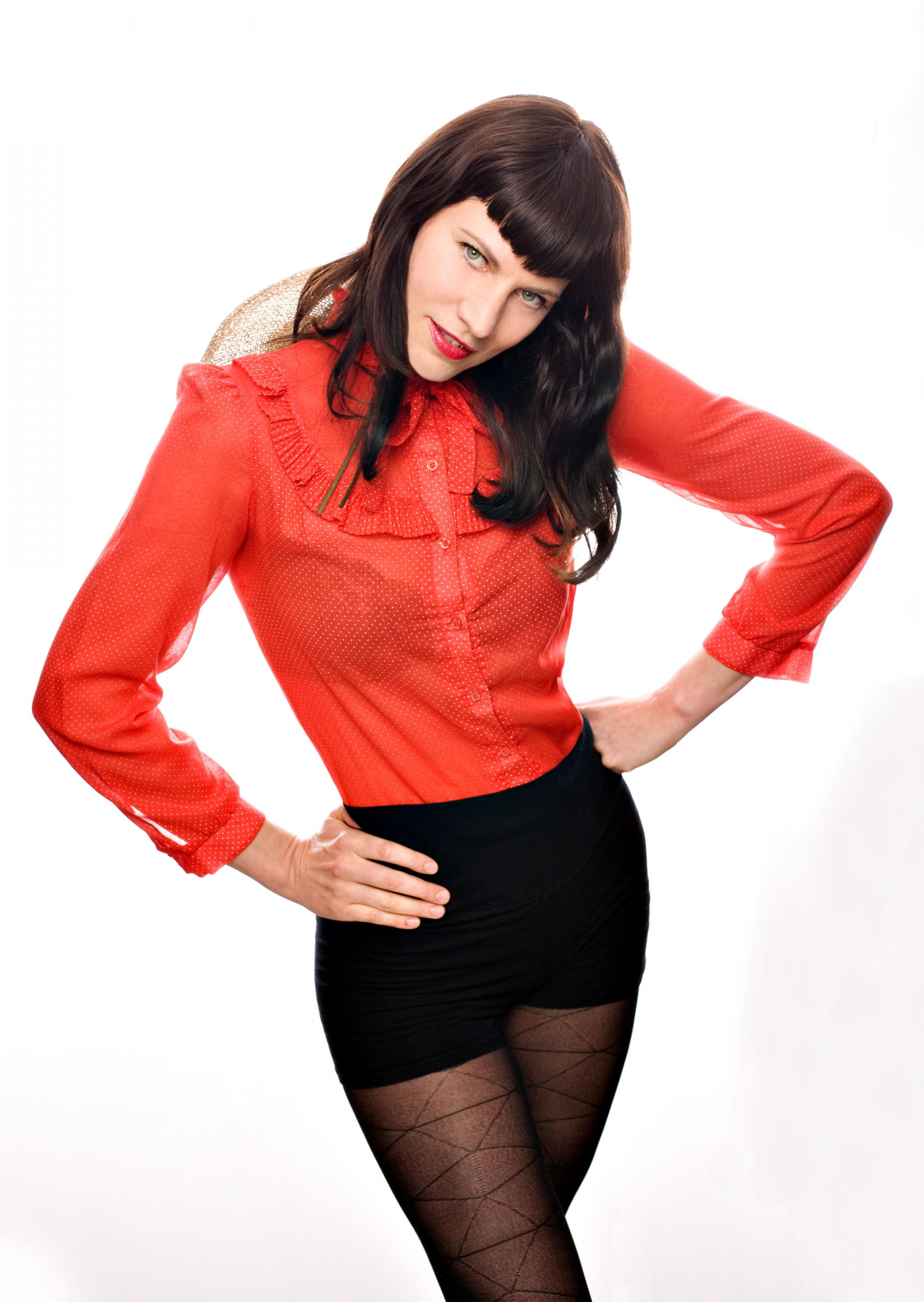 Anytime is a good time to check true rara avis Lily Frost. Next time comes Fri. 28th  when Lily and band do up The Drake in celebration of current album, Too Hot For Words'.The bilingual pop experimentalist/retro interpreter has been known to cross genres like a drunk kitten in a CN switchyard, always managing to come out gritty, fur slightly singed and purring. This is likely on account of having studied jazz at Montreal's Comcordia U, then throwing in with a bunch of Montreal street punks seeking their musical fortune in Vancouver, where sbe surfaced as the lead singer of a lounge band The Colorifics.
Having done it in jazz, punk and lounge, it seems kinda natural the next thing wuld be a signing to Left Coast uberlabel Nettwerk as a singer/ songwriter. After which she promptly retuirned to her Toronto hometown and married José Miguel Contreras of By Divine Right. Eight albums and an international profile later brings us to 'Too Hot For Words,'her followup to 2012's well-received  Do What You Love.
Too Hot For Words dips again into the repertoire of Billie Holiday, using clarinet and lap steel but this time Lily chose to cover some of her favorite songs from the repertoire of Ray Condo himself. Lily Swings was an ode to the late western swing singer Ray Condo who loved Billie Holiday but had a charismatic style of his own. The selections Lily has chosen from Ray's repertoire move into a rockabilly domain revealing an undeniable energy leading most audiences to the dance floor.Lily delivers with drama, delicacy and an undercurrent of strength and edge signalling that the material moves her deeply.
Featuring both fresh interpretations and classic songs from the great American songbook, Lily's concert is a hot show for veteran jazz fans and contemporary audiences alike. Her latest project delivers the promise of a very fun and energetic album, pairing rockabilly with surf and vintage swinging jazz.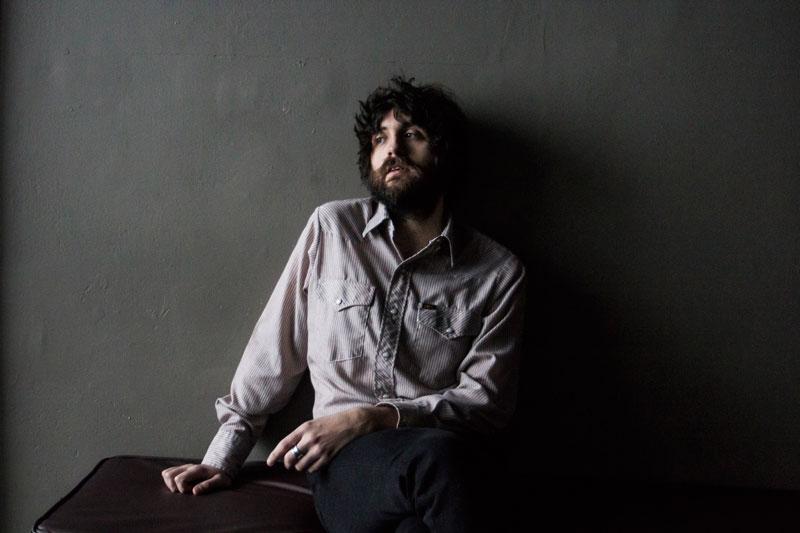 Too Hot For Words was produced and engineered by Jose Contreras, acclaimed Toronto/Chilean producer (By Divine Right, Hey Ocean and Lily Frost ) who has a passionate flair for live recordings and a deep understanding of Lily and her artistic vision. Which, if he ever wants to sleep with her again, he'll keep top of mind.
If you're missing some Jerry Leger in your diet, dude just dropped a taste for ya. This month, Latent Recordings' Under Cover series will feature Jerry Leger performing his rendition of Bob Dylan's "Heart Of Mine" from the album Shot Of Love. Recorded with Michael Timmins (Cowboy Junkies) the track will also be accompanied by Cowboy Junkies' own version of Dylan's "If You Got To Go, Go Now. And here's a surprise, next month, Leger leaves on another cross-country tour. If cross-country touring were an Olympic event, Leger would be covered in gold.
While making his way back from the East Coast to his home in Toronto, Leger will hit the stage at The Cameron House with Graham Nicholas to release their split 7" titled "Safely Home." The record includes Leger's "Rusty But Working," an outtake from the Early Riser recording sessions last year.
CANADIAN TOUR DATES
Apr 16 - Hamilton, ON - HAVN
Apr 25 - Orillia, ON - Roots North Music Festival
Apr 30 - Ottawa, ON - House of Targ*
May 1 - Montreal, QC - Barfly*
May 3 - Mount Stewart, PEI - Trailside Inn & Cafe*
May 4 - Halifax, NS - The Carleton*
May 5 - Antigonish, NS - The Townhouse*
May 6 - Saint Andrews, NB - The Red Herring*
May 7 - Fredericton, NB - The Capital Complex*
May 8 - Saint John, NB - Pepper's*
May 9 - Moncton, NB - Plan B*
May 16 - Toronto, ON - The Cameron House*
May 22 - Sudbury, ON - Fromagerie
May 23 - Sault Ste Marie, ON - Loplops
May 25 - Saskatoon, SK - Village Guitars
May 26 - Canmore, AB - Good Earth
May 27 - Edmonton, AB - Black Dog
May 28 - Calgary, AB - Wine Ohs
May 29 - Revelstoke, BC - The Last Drop
May 30 - Vancouver, BC - Railway Club (north stage)
June 1 - Banff, AB - Elk and Oarsmen
June 3 - Regina, SK - Artful Dodger
June 4 - Winnipeg, MB - Times Change(d)
June 5 - Thunder Bay, ON - The Apollo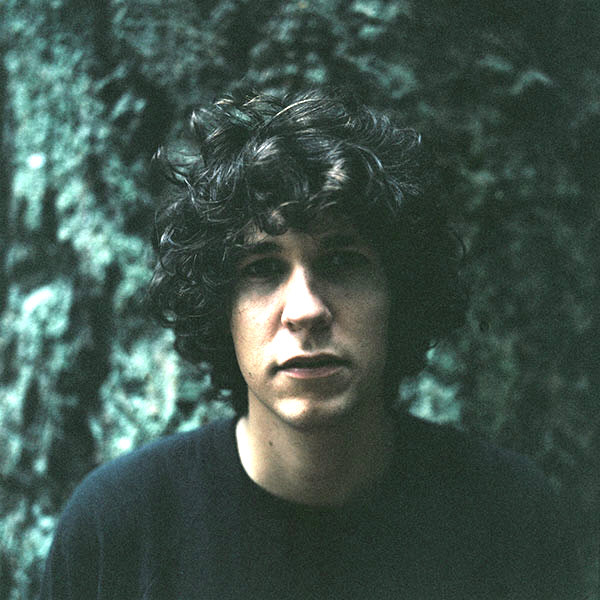 Hottest breakout album right now has to be Goon, the debut from Vancouver singer-songwriter Tobias Jesso Jr.The back story itself would make a fine ballad in the grand Piano Man tradition of pop music. After a number of beatdowns, including failing to make it as a ghostwriter for pop acts in Los Angeles, being struck by a Cadillac while biking, having said bike later stolen and discovering his mother had cancer, Jesso left his instruments in storage and returned to his childhood home in Vancouver. It was there that he sat down at his sister's old piano, an instrument he had never traced his fingers over and began teaching himself.
So the 12 tracks here are sometimes rudimentary, walking out with simple melodies drenched in retro references and laden with lyrics oft teetering on the edge of cliché, chanelling closer to Billy Joel than Elton John. And yet, there's a kind of magic in Jesso's delivery that transfdorms the material. The lyrics and viewpoint of "How Could You Babe," all Toby blindsided by a lover's exit and envisioning an empty future without her, could easily come acros maudlin and pathetic. Instead, at the end you want to commiserate with the dude and wish him better later.
Jesso has his share of brass. Hi piano stylings are for sure idiosyncratic but that doesn't stop him from placing them front and centre of each song. Orchestration is kept to a discreet minimum, a muted guitar run here, a shot of brass there, a sprinkling of punchy drumming but it's mostly just a lovelorn boy and his faithful 88s. Which a lot of industry folk are liking, Adele having tweeted a link to How Could You Babe, her only tweet so far this year, 'tis said.For all its insularity, Goon has enough retro piano balladry in its  DNA to up its chances of universal appeal.
Finally, so unfortunate but here's the word from Chris Staig regarding his Record Store Tour: "Chris Staig and the Marquee Players regret to announce the postponement of their One Day Record Store Tour, scheduled for Saturday March 28th.  The postponement is due to a production delay in the manufacturing of their new LP "Shack By The Tracks". An unexpectedly long manufacturing production time has been caused by the upsurge in the popularity of vinyl recording coinciding with the closing of Canada's one remaining plant pressing LPs.
The band will be performing at two launch parties on Friday April 3rd and Saturday April 4th in the Toronto area. "Shack By The Tracks" will be available on CD, Download Card and LP (perhaps only as a "pre order") at these parties.  Details of the launch parties are listed below.  The One Day Record Store tour will be rescheduled for a soon be announced date. Chris Staig and the Marquee Players greatly appreciate the support of the retail stores involved and regret any inconvenience caused by this unanticipated delay."
So let's all show up and rock the house(s) at :
Toronto (West) Album Launch
When: Friday April 3rd, 9:00pm
Where: Junction City Music Hall (2907 Dundas St West)
Toronto (East) Album Launch
When: Saturday April 4th, 9:00 pm
Where: Dora Keogh (141 Danforth Ave.)