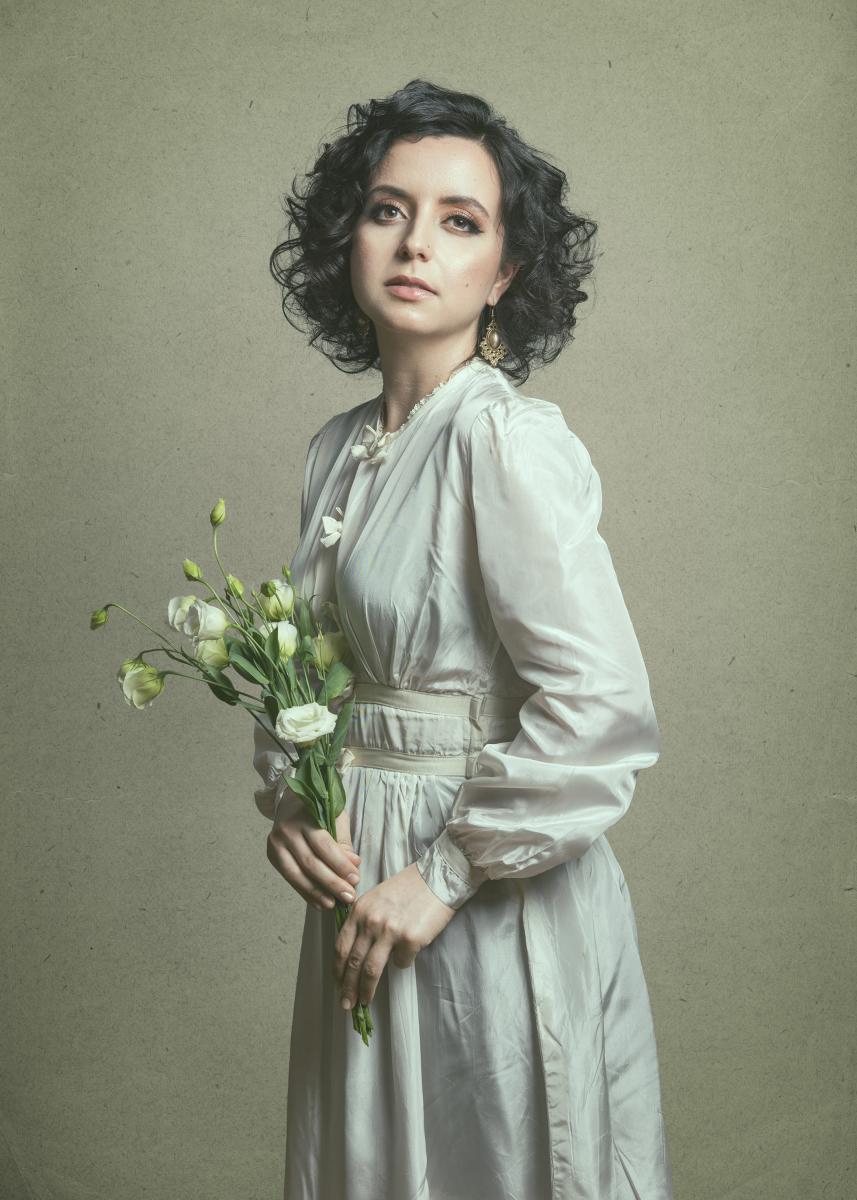 Fri Jul 31, 2020
This week we spotlight North York Harvest Food Bank 116 Industry St, Toronto 416-635-7771.
Usually open Mon-Fri 9 to 5 but CoVid hours may vary.
Please call ahead.
Looks like another week with an all-female cast. Lessons in life can come of this. Elusive Canadian pop-soul artist Tali is stepping out of the shadows with the release of new single, "(Don't) Wanna Be Yours" — available now.
An old soul in a modern world, hopeless romantic in a heartless era, and a timeless artist in a disposable age, the emerging Toronto singer-songwriter introduces us to them all on her darkly compelling (and aptly titled) forthcoming EP, Shadows.
A gifted, dynamic talent whose boundless creativity and presence are matched by a spiritual commitment to her calling. "When I sing, I feel like I connect to my source, to my higher self. It's like a channel for me. One of my favourite quotes — I forget who said it — is 'The function of music is to release us from the tyranny of conscious thought.' That speaks to me. I've been carrying those words with me ever since I first read them."
Seductive, nocturnal and intoxicating, the three-track EP marries old-school songcraft to contemporary cutting-edge sonics and production. The result: Proficient, polished tracks without expiration dates. Tracks that hit sweet spots between pop, soul, R&B, jazz and electronica. The songs share Tali's self-assured reflections on the universal conflicts and contradictions of love and life — along with hard-earned lessons about letting go and trusting your gut. "That's also what the title means to me, It's about leaving the past in the shadows and going with the flow. It took me a long time to learn that. I used to obsess over things."
Case in point: The cigar-puffer who inspired the opening cut "(Don't) Wanna Be Yours."
A can't-live-with-him, can't-live-without-him romantic conundrum, it sets a torchy vocal atop a stark, haunting post-modern electro-waltz. "There was this one particular moment when he pissed me off. He lit up a chocolate-flavoured cigar when I'd asked him if he would not smoke around me, and he still did. I wrote this song about all the things he did that bothered me, and all the ways he'd get on my nerves in our short-lived romance.
"But even so, I was still very much interested in him. It was so contradictory."
Tali cites as her primary influence: Leonard Cohen. "I still own every single LP of his, every single book of his. His words are always so deep. He has a lot to do with how serious I am."
At 19, she found herself in Minneapolis, recording with Prince's drummer under the gaze of Nate Vernon, brother of Bon Iver leader Justin Vernon. ("No big deal," she downplays jokingly.) She was courted by a major label in the U.K., where she wrote two of Shadows' cuts while soaking up songwriting skills and secrets.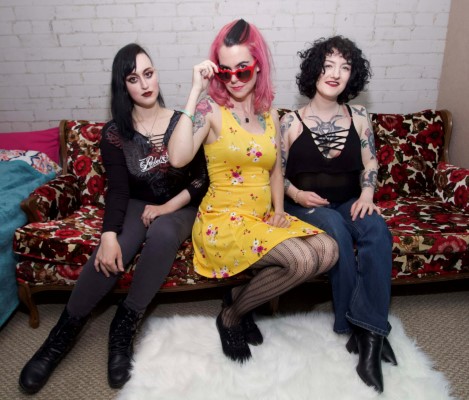 But when it comes to songwriting trips, you can't beat the one that birthed "(Don't) Wanna Be Yours": "That was written in the middle of the jungle inNicaragua in a hut, with monkeys climbing trees outside and a gorgeous ocean view. Pretty random, I know. But pretty amazing."
"(Don't) Wanna Be Yours" is available now.  Shadows is available this Fall.
Serendipity created Whatzername. Three female musicians from Niagara who found each other at the right place, at the right time. Their sound is a colourful blend of fuzzdriven alternative pop/rock - a reflection of their love of grunge and punk. It's lo-fi sounds, studded with melancholy keys. 
In May 2019, their first single "Something" was released, with Niagara rock sensation Serena Pryne (The Mandevilles) on backing vocals.
Whatzername is Ashlee Standish (lead vocals/electric guitar/keyboard), Clairisa Rose (vocals/bass) and Jess Gold (drums) and back in the day,like 2019 theywerefestival faves in the Toronto area
Current single "Heart of the Undead" is a song about living in chaotic times, but remaining strong, Keeping focused on your dreams and goals, and not giving up. While you're alive, you've got time. This single has lots of distortion, and a grunge-punk feel with pop vocals. I know, getting caught up in being all things to all peps but it's worth an earful.
Check "Heart of the Undead" live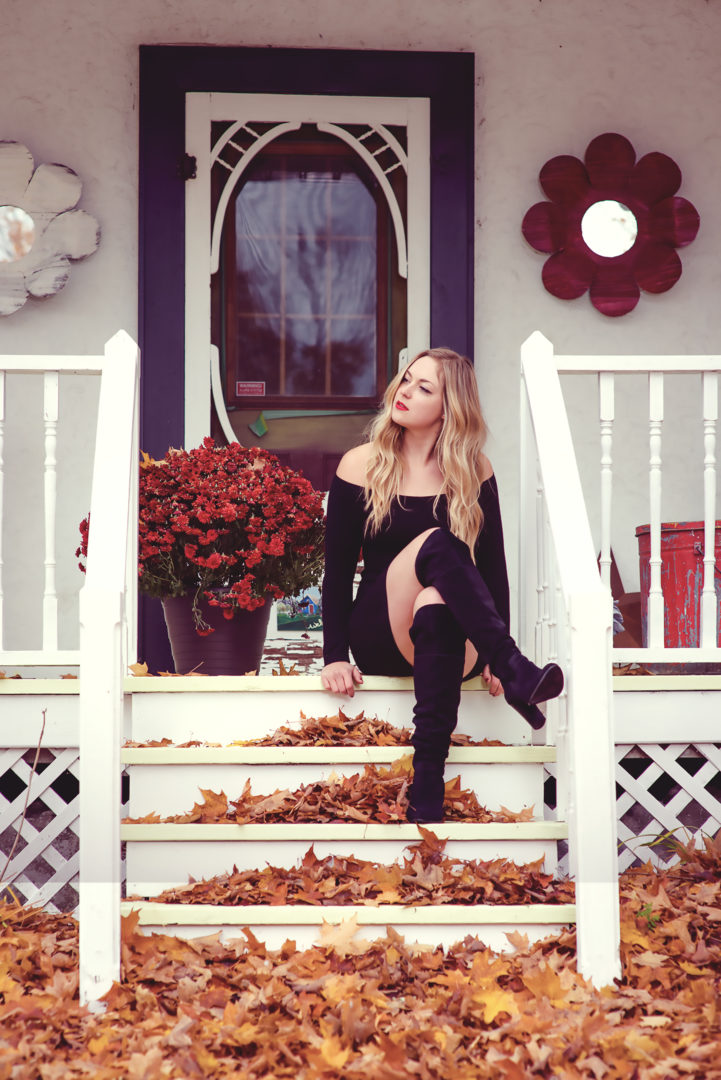 The new single from shy and reticent Toronto singer/songwriter Chantal Preston is "F**k Boy" and it's off forthcoming EP Love Yourself on the aptly titled Rammit Records.
"F**k Boy" is a cheeky alt rock track reminiscent of Liz Phair, written by Preston and recorded at The Tracking Room and Ocean Way Studios. The single was co-produced Buddy Hyatt and Trevor G. Shelton, and the players include Wayne Killius on drums, guitarists Brent Mason, Troy Lancaster, Jimmy Carter and Duncan Mullins, Bobby Terry and Joel Key on acoustic guitar, Buddy Hyatt on piano, B3 organ and keys, and David Whilesmith on organ. The background vocals are by Renee Martin and Simone Denny.
It's well executed, deftly turns the sexual tables and struts around with the proper don't –give- a-phuque 'tude. And no, I don't have her number.
"F**k Boy" is available from the usual stream bandits.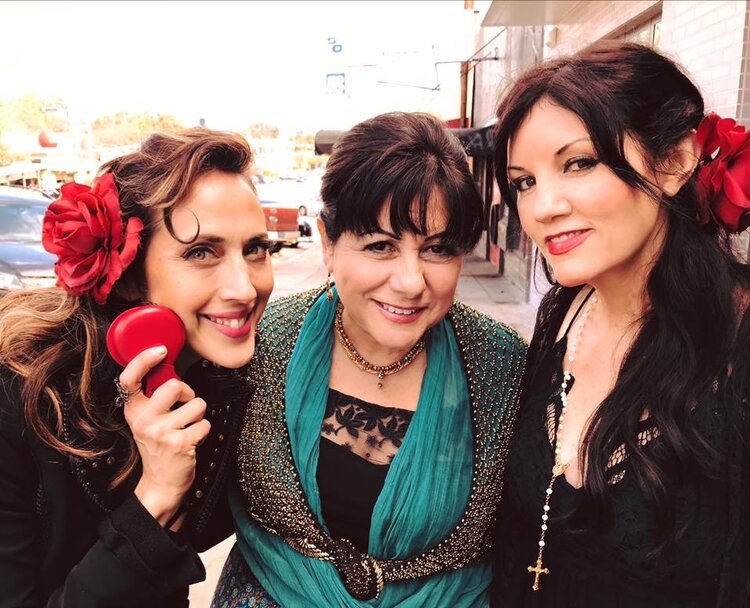 Break out the tacos and tequila!! "Abundancia," the lush and uplifting new single from The Texicana Mamas, is available across all digital platforms. The track, translated "Abundance," is the second single and a preview of what's to come on the Latin/Americana trio's upcoming self-titled album due for release August 21.
Sung primarily in Spanish, the song was penned by all three members of The Texicana Mamas; Tish Hinojosa, Patricia Vonne, and Stephanie Urbina Jones.
"'Abundancia' is a lullaby for life, "Jones explains. "It's a song that inspires hope that everything will eventually come back around, and that the sun will shine again. It's all a part of the circle of life – night and day and gifts in the storm. It takes rain to grow us all and someday, just like the butterfly emerges from the cocoon, the heart and humanity of this country will break through the hard ground to bloom with even more love, understanding, and kindness."
The video for "Abundancia," directed and edited by Vonne, was filmed at Our Lady of Lourdes Grotto at St. Edward's University in Austin, TX.  "I felt this location would be perfect because the song has such an angelic and spiritual feel to it," Vonne said.
Lots of 'Abundancia' here.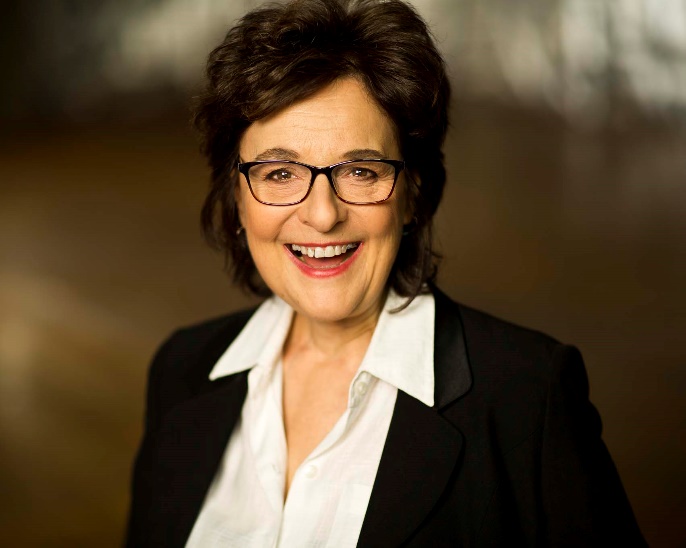 This multi-talented artist is new to me but comes very well recommended. Beth Anne Cole released her third album Perhaps The Gods Of Love in May and it's been attracting attention ever since.
Best known for her stage work at prestigious theatres throughout Canada, the U.S., and the UK – as well as for her concerts and her long-time featured role on CBC's Mr. Dressup – Cole is a major singing and acting talent. The 13-song album with an added French version of the title track, weaves an eclectic tapestry of remarkably diverse cultural threads: Quebecois chansons, Japanese poetry, Yiddish folksong, and classical concert music. The album is available on all major platforms. Pending the end of the COVID-19 crisis, there's also a tentative album launch and concert, scheduled for October 25, 2020, at the Tranzac Club in Toronto.
An accomplished performer backed by an artful chamber ensemble of piano, clarinet, bass, viola, accordion, and flute, she dares to open her songs a cappella, or with intense Celtic-tinged drones, her voice most often paralleled by the clarinet or the piano, which perfectly complement the album's tone. Theatrical in style, these are poignant songs of loss, romance, abandonment, aging and death, all tempered by the transformative power of love
Adapted from Cole's 10-page poem called "Song for a Wading Bird," the first track on the album "Walk Into the Morning," contrasts a bird-like clarinet with a droning, shimmering accordion and tremulous viola. The effect is a trance-like meditation on the separation of wheat from chaff, of good from not-good. It's a mantra on the refrain, "Your love, your life, your death, your art."
Sailor" is a song of longing for a relationship with depth and recognition. It is liltingly performed by a six-piece chamber ensemble, highlighted by a flute that moves from misty textures to warm brown tones.
"La Fille de l'Île"("The Girl of the Island"), finds a rolling piano echoing the rolling of the waves, as Cole's voice swells and subsides in a way that recalls the style of Edith Piaf, in this Félix Leclerc song about loneliness and abandonment. 
"La Fille de la Marée" ("The Woman of the Tide") portrays the same woman as in the previous song, – yet now she is older and wiser, having found strength in her own poetry and music, rather than in her former lover's embrace. The song follows a tidal rhythm as she tenderly sings moutons blancs, mouton noirs to the waves – and in fact moutons blancs, white sheep, can also mean the whitecaps of the waves.
Pared down to just clarinet and voice, "Komachi" is a minimalist reflection on the life – and possible afterlife – of the renowned, ancient Japanese poet and courtesan Ono no Komachi. It is one of the most striking pieces on the album.
A sombre remembrance of the Holocaust's destruction of Warsaw Jewry, "Gonethe Villages" floats on Cole's voice, and an evocative piano and bass. Cole adapted it from a poem by the Warsaw writer Antoni Slonimski, and from a Yiddish folksong Her Nor du Sheyn Meydele (Hear Me, My Beautiful Girl). 
"Amol iz Geven a Mayse" ("There Was a Story of a King") is sung in Yiddish and sets us in the world of klezmer, with Cole's vocal mirrored by a buoyant solo clarinet. It's a lullaby, a particular folksong form called confable, in which a mother makes up the words as she goes along.
Accordionist Tiina Kiik shines in the original tango "Song for Leonard," as does Tania Gill whose piano lines circle around the accordion in a spirited dance. This unabashed love song to Leonard Cohen finds Cole on a trip to Montreal, visiting the great poet's old haunts.
A Mozart composition to which Cole penned lyrics – note the similarity to the The Magic Flute – "Canoe" is a charming, sprightly piece that doesn't take itself too seriously, as the duck quack at the end suggests. It also incorporates strains of 'V'là Le Bon Vent', a French folksong about three ducks on a pond.
Moody and atmospheric, "Pathway to You" is Cole's new translation for a song by the great Brazilian composer Antonio Carlos Jobim. Its subject is love – fleeting to be sure, yet eternally redemptive and sweet.
In "My Story of Ruth," Cole offers her own version of The Book of Ruth, where instead of Ruth's becoming the property of her husband Boaz, she and Boaz fall in love and their union begins the line of the House of David.Gotta love an artist up for rewriting the holy book.
The title track "Perhaps the Gods of Love" is a lovely voice-and-piano piece reminiscent of Schubert, something continuous, moonlit, and fleeting. It derives from Cole's five-line poem in the tanka form embraced by Ono no Komachi. A French version ("Les Dieux d'Amour, Peut-être") ends the album, offering a wish for personal love to ripple outward and enrich the world.
This lush trip through a history of love and musical and poetry styles is bought to you by Tania Gill, piano; Martin van de Ven, clarinets; Rob Clutton, bass; Tiina Kiik, accordion, and Arie Verheul van de Ven, viola, with Monique de Margerie, piano and Rick Sacks, percussion.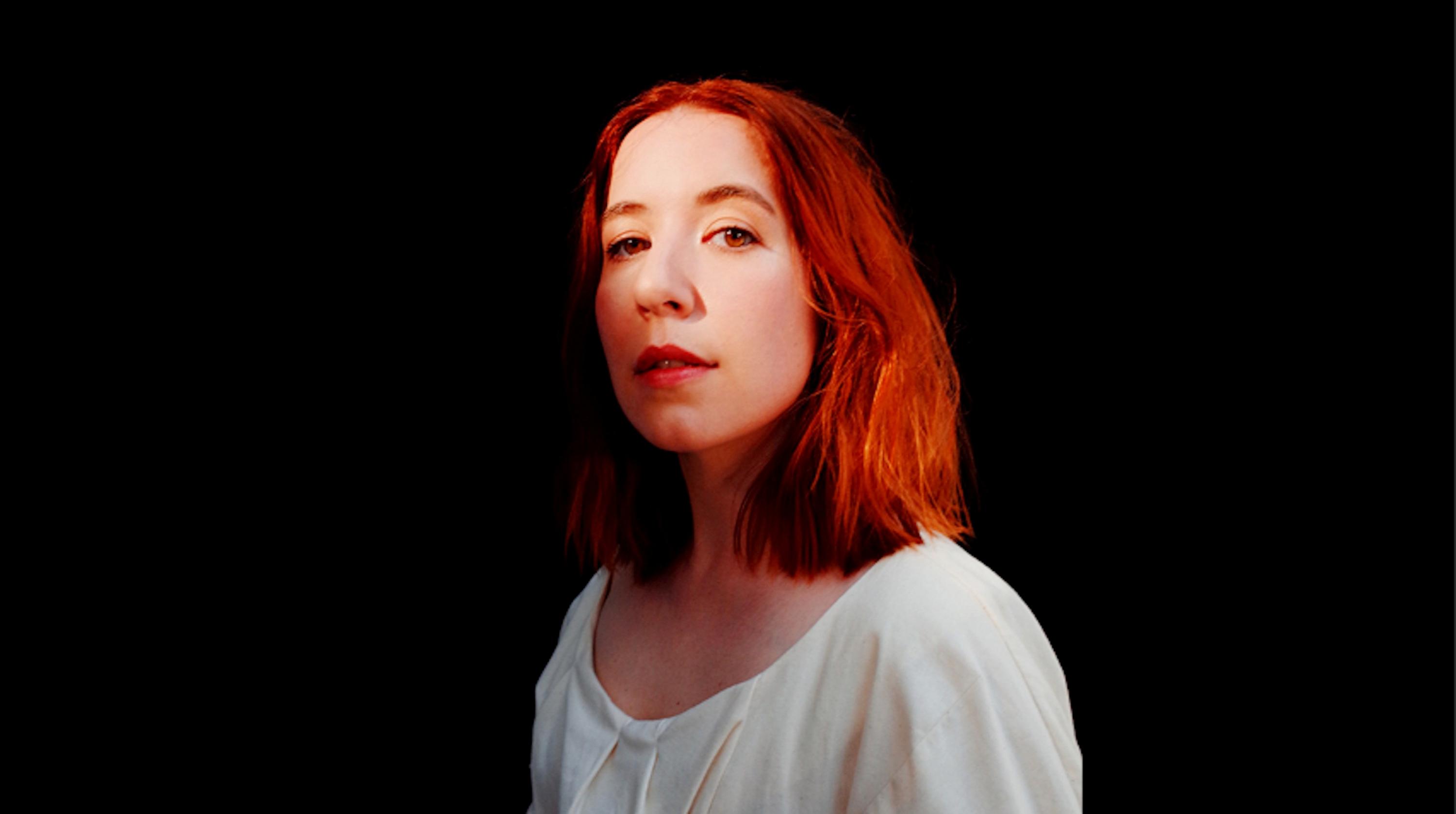 This meditation on loves comes from the breakup battlefield. Fresh from the release of her brilliant fourth album HiRUDiN in May, Austra (aka Katie AustraStelmanis), has shared video for "I Am Not Waiting" directed by Trevor Blumasand starring Sheida Arbabian. On "I Am Not Waiting", over ESG-style basslines, Stelmanis' voice cuts through like a beacon singing the refrain 'I'm over you' repeatedly.
"Trevor and I have been collaborating for a while now on a few different projects so he's got a really good understanding of the themes across HiRUDiN and 'I AmNot Waiting' in particular," says Stelmanis. "Given the limitations we were faced with because of Corona, I let him have free reign to do what he wanted here. I'm thrilled with the result, it's so nice collaborating with someone you can fully trust to represent your work."
"The video for 'I Am Not Waiting' takes a cue from Katie's lyrics about escaping from a toxic situation and reaching a point where enough is enough," says Blumas. "The video specifically is about breaking free from the layers of superficiality that is often applied to or imprinted upon us in today's hyper-image culture, in the age of face apps and AR. These devices often skew us from seeing each other for who we actually are. I find there is an exceptional amount of bravery and boldness in stepping outside of certain social expectations of how we present ourselves by being seen as vulnerable and exposed."
While Austra's third album, 2017's Future Politics, was concerned with the external power structures that shape society, HiRUDiN points inward, tracing a deeply personal journey towards regeneration, dealing with the fallout of toxic relationships, queer shame, and insecurity along the way. Named after the peptide released by leeches that is the most potent anticoagulant in the world, HiRUDiN is about the importance of healing the self, letting go of harmful influences, and finding the power to rebuild.
Take a 'Risk It' here
HiRUDiN is available to on tangerine coloured vinyl and CD from the Austra Store and digitally.
Let the music be your friend. Look out for one another.  Support your local food bank.