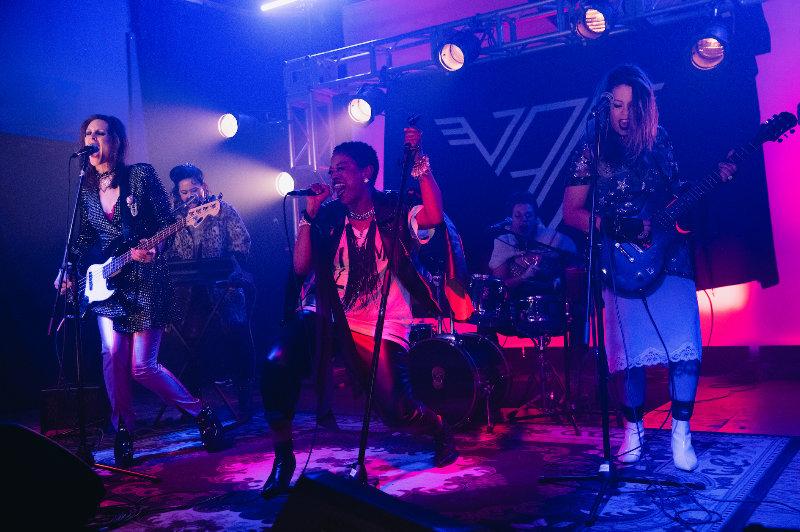 Fri Jun 05, 2020
This week we spotlight a location that has the unfortunate distinction of being Toronto's oldest continuously operating food bank.
The Scott Mission 502 Spadina Ave, Toronto
Morris Zeidman, an ordained Presbyterian minister who was born in Częstochowa, Poland, and converted to Christianity from Judaism, founded The Scott Mission with his wife Anne in 1941.It was their belief that the hunger of the physical body needed to be addressed as well as the hunger of the soul.
General Inquiries 416-923-8872 ; Women and Family Food and Clothing Bank 416-923-3916 ; Donation Line 416-923-2400 info@scottmission.com
Holly Thompson, Director of Public Relations, ph:416-923-8872 ext 295.
COVID-19 -- Food bank open Mon-Fri 9 am-12 noon pick up at north end of building *takeout hot meals available Mon-Sat 10 am-12 noon, pick up at laneway window at south end of building  bag lunch available Mon-Sun 4 pm at laneway door at south end of building *Shelter Open Mon-Sun
Ol' COVID-19 sure is helping folks get creative in offbeat ways. Opening with an EP spun off from a web series spun off from a DIY project by a group of friends. The new web series Band Ladies (available to buy or stream on Highballtv.com) has launched an EP of all of the original music from Season One - available everywhere including iTunes and Spotify. The EP is called 'Angry All The Time' and includes six original songs composed by Christian Hansen with lyrics by Molly Flood, Dana Puddicombe and Kate Fenton. All of the vocals on the songs are performed by the Band Ladies themselves: Kate Fenton, Dana Puddicombe, Lisa Michelle Cornelius, Vicki Kim and Kirsten Rasmussen who also play themselves.
The female-driven six episode series is about five women on the cusp of middle age who turn their boring book club into a punk band and serve up a ton of laughs and some kickass original music along the way. When a video of their first performance makes the news, the heroines are forced to become more badass than they bargained for. The series follows them as they are launched into a music career where they discover true friendship, three chord progression and the inner strength no one thought they had, least of all themselves. Sounds like a tonic for the times.
Band Ladies Trailer: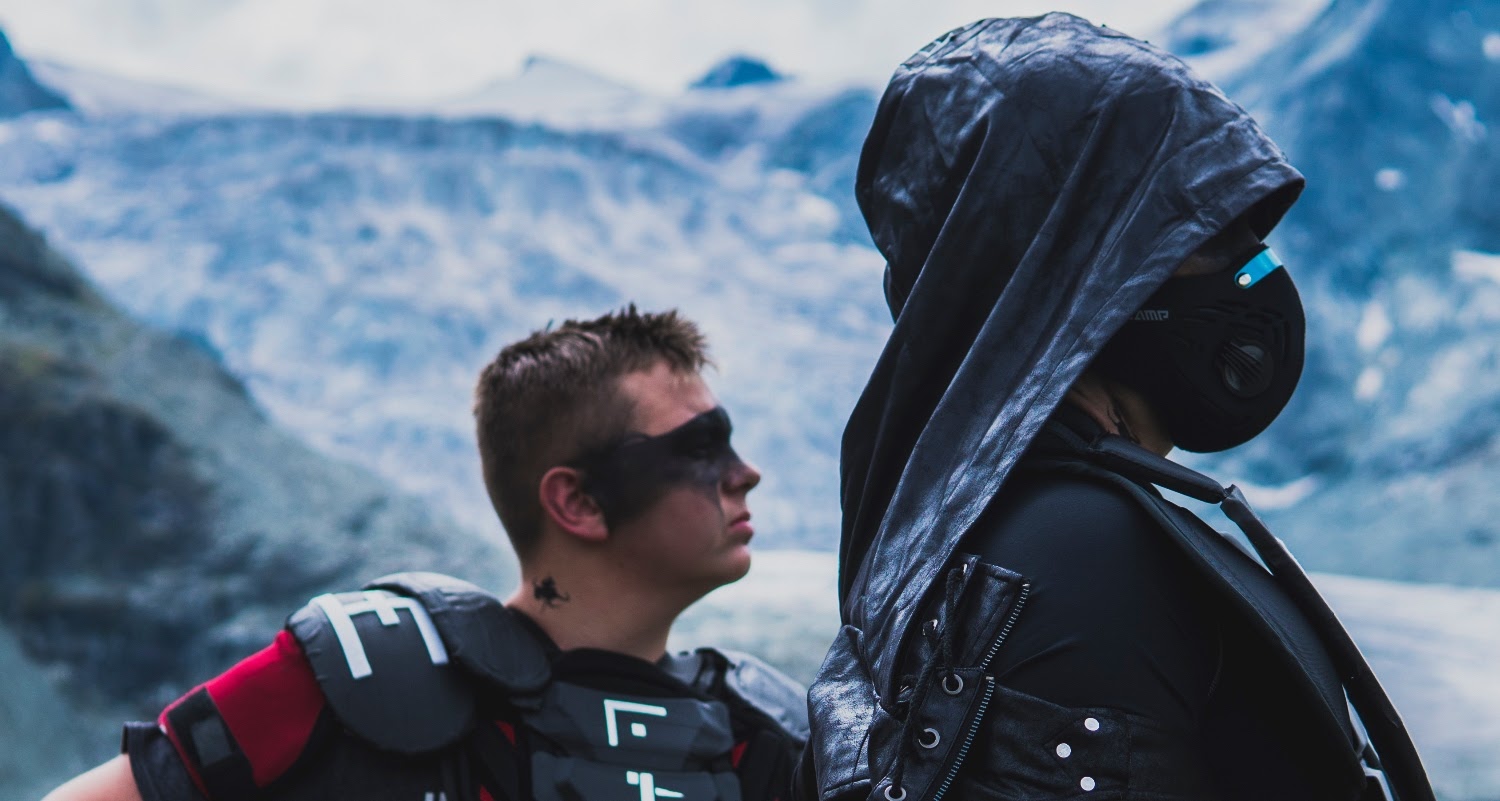 Brit rock crew Saint Mars will be sharing the music video for their latest single, 'Pacific State' via AntiFragile Music. Alongside lead singer Tryzdin and head honcho Marc Darcange, the single features Jethro "Alonestar" Sheeran, rap star from Bristol. The band is made up of top shelf sessions men from across the globe including Angelo Bruschini (Massive Attack guitarist), as well as special guests, Brent Paschke (N.E.R.D., Pharrell Williams) and Robert Brian (Siouxsie, Goldfrapp, Simple Minds). Saint Mars' hit, 'Loveghost' earned Tryzdin a SongBro Award for Best Singing and received airplay in more than 20 countries while their single, 'Help' had its music video premiered via CLASH Magazine and featured by Music Week. In total, the outfit has reached over 1.2 million views across streaming platforms.
The choice of 15-year-old frontman Tryzdin may appear to be an unusual one at first, however, all possible doubts fall away as soon as one hears his impressive vocal range. Tryzdin shot to fame at the age of 11, when a Youtube video of him singing Adele's 'Hello' went viral, receiving nearly 3.7 million views.
Receiving inspiration from artists such as Panic! At the Disco, Twenty One Pilots, Massive Attack, Empire of the Sun, M83 and Groove Armada the band ensures that they present a unique sound. Dreaming of an open road and endless horizon, 'Pacific State' is a majestic rap/EDM/pop trifecta. Kinda like if Justin Bieber grew up with the listed influences. Could get really big.
With expansive footage of the scenic mountain tops in Switzerland, 'Pacific State' lays its claim musically to the land. The ultimate aim of the music video is to illustrate the fragility of human life and the impermanence of things, ultimately holding a mirror up to current affairs and demanding that their fans pay attention. Yearning hooks meet booming drums, pumping the dramatic message of salvation found within and ensuring that while serious topics are explored, it is done so in a relatable manner. You will shake your ass however.
Tryzdin shares his thoughts on the making of the music video, "This video means a lot to me. I was 13 and was making my first ever trip to Switzerland. I will never forget the nerves and the anxious emotions I felt on the way there and the rest of the trip. Pacific State is a video that will give you post-apocalyptic vibes. I see it as a world after WW3 and they are all trying to survive as well as find survivors that may have been lost in all the wreckage.  We come across a girl on the side of the mountain and Marc sends me to follow her as he heads back to tell the others about our discovery. But as I follow her, I notice she has a map that is leading her right to us. I head back to the base to tell the others. We hear the castle doors creak open.... and we realize that it is the same girl we had seen on the mountain, we stand guard but not for long as we realize that the girl that we had been following was just a little girl trying to find a safe place to call home all along."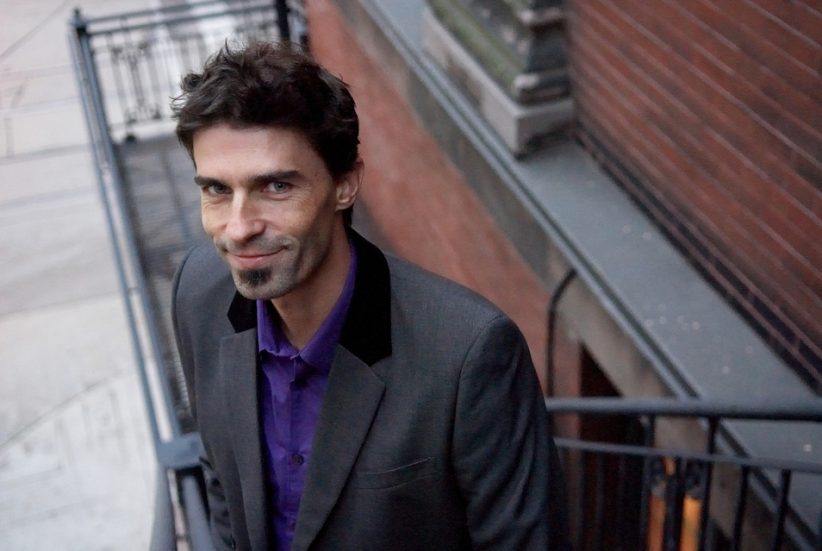 Toronto composer/pianist Mike Janzen has dropped the newly minted "Bit By Bit, Virtually recorded during the second week of May, it features the stellar accompaniment of George Koller - acoustic bass, Davide Derenzo - drums / background vocals and Keving Turcotte - trumpet/ background vocals
Four years ago Mike sustained a very serious concussion that effectively shut down his life as he knew it.   He was unable to even interact with his beloved family and of course the creative lifeblood – music.  Mike was basically spending most of his time resting and recovering.  As his body healed he began to explore the creative process and from this time came 'Bit by Bit.'
Originally written about, and during the concussion recovery, the song resonates in this strange new world we're in where people everywhere are required to self-isolate and where "re-opening economies" means taking life more slowly – bit by bit. A likeable vocal spinning cold and isolated into warm and insular.
Check 'Bit By Bit' here:
https://www.dropbox.com/sh/adlodkpyr0090o8/AAC7-6n02OIBrxBzg-9OW5rQa?dl=0
Lookee here, new music from Martha and Mark, of Muffins fame.
"We hope this finds all of you safe and well under these extremely trying circumstances. A while back, our manager, Graham Stairs, challenged us to take our song, 'Come Out and Dance' from our 1984 album 'Mystery Walk' and create a social distancing version called 'Stay Home and Dance'. 
"This coincided with Speaker of the United States House of Representatives Nancy Pelosi's advice during an April 2, 2020 press conference call to reporters that "You can never dance too much, especially when you're home."
"With a retro dance groove, lyrics both from the original song as well as new verses which recall the cheer up songs of Vera Lynn during World War II, we send 'Stay Home and Dance' out to spread a little light and as a heartfelt thank you to all the doctors, nurses, first responders, farmers, truckers, factory and postal workers and the countless others who are keeping it together for all of us.
"Enjoy as we dream of better days ahead…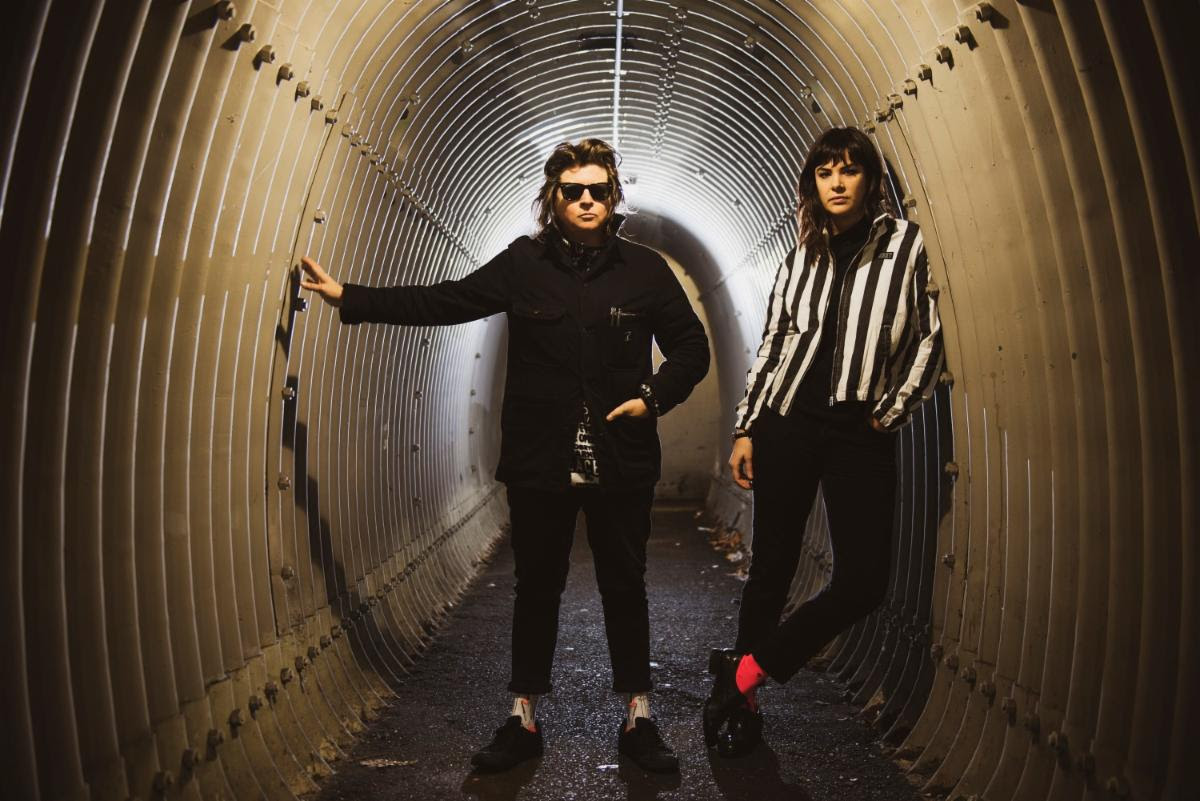 More great plague music, this time from Vancouver. April saw the release of It Was Fun While It Lasted, the final album (for now) from garage rockers The Pack A.D. While gearing up for the album's release and a last tour, the Pack's plans for a final trip around the globe were waylaid by the Covid pandemic and laid out cold.
Unable to celebrate the release with their fans in the usual way - press junkets, packed shows and in-store events, the band was left wondering how best to share their music.. Stuck inside, and with way too much time on their hands, the band crafted a video that not only captures the spirit of the song "Give Up" but weaves it smoothly into our current situation. Shot with the use of drones and edited at home, the final product is a dystopian and heartbreaking visual that captures the unsettling isolation many of us now face. And while the song was crafted pre-pandemic, its sweet melancholic message has never resonated more.
Watch "Give Up" here:
"This wasn't the original idea we had for the video," reflects drummer Maya Miller,"but with the current pandemic, we had to get creative. I think what we got, is a far more engaging and frankly, gorgeous story, then it would have been. Mostly our videos run a little (read: very much) on the dark side. This is the prettiest piece of film that Matt has made for us. Incredibly sad but, damn, it's pretty."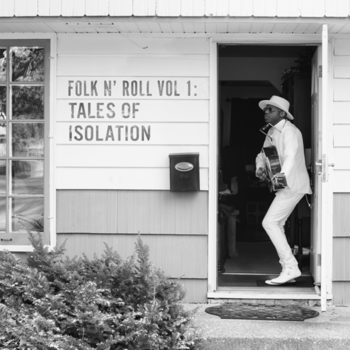 Director Matt Leaf says, "I had been flying drones a lot for a tv show I work on, so I suggested shooting the empty streets of Vancouver and boarded up buildings downtown. The band loved the idea, and with good reason: we would never get a chance to shoot anything like this ever again. The performance elements of the video were shot with social distancing in mind, not even allowing the band to be close to one another during the shoot. And me, well, I'm used to shooting without a crew. I rented a drone and kept my distance, photographing 80% of the video from an unmanned aircraft. Even the anamorphic shots in the video were shot using a longer lens, allowing Becky and I to be 6 feet apart. It was jarring shooting the video in such an impersonal way, but I feel like the final product is more personal than anything I've done before."
Singer Becky Black is in the moment with a warm vocal, dialing back the usual barely restrained tension to a simmer.
Here's the plague music album of the week. It's coming out of Minneapolis and checking the box on timeliness. Dude's been bubbling under for a while, nice to see him rising up. Grammy-nominated singer-songwriter J.S.Ondara, now mononymously known as Ondara, reveals Folk N' Roll Vol 1:Tales of Isolation, a new collection of songs written in direct response to the current global pandemic. The album was composed and produced by Ondara while in lockdown in Minneapolis over the course of a week, and came out of his deep need to create as a form of therapy during this incredibly uncertain time. Now, made even more uncertain by the George Floyd riots, this album ends up sounding like a cautionary and hopeful tale.
"Mr Landlord"
"As I'm sure it has for all of us, I found the period of isolation to be wearing down the equilibrium of my sanity. After being stuck in a mental rut for four weeks, I woke up one morning and spent three days writing these songs and three more days recording them in a friend's living room in Minneapolis. It was a kind of vomit of words and melodies, compulsive and without any control or forethought. I wasn't trying to make a record, I wasn't trying to do anything really, I was only trying to provide myself with some kind of therapy, a desperate attempt at preserving my sanity.
"They are stories about the ramifications of a whole population isolating; about the personal, political and economical scars that will linger for the rest of our lives long after we have found our way past this. In crisis, the human spirit is laid bare, its volatility preyed upon and its resilience tested. This record is hence not only a portrait of the bizarre times we have unknowingly fallen into, but also a collective tale of the human spirit navigating uncertainty,"
Folk N' Roll Vol 1: Tales of Isolation follows Ondara's 2019 debut Tales of America which received widespread critical acclaim—Rolling Stone praised it as "…a clear-eyed acoustic newcomer's tale of American promise and calamity that establishes him as an invigorating new voice in American folk music," NPR Music hailed, "He really nails the sort of freewheeling spirit of American acoustic music in the spirit of Paul Simon and Dylan…"
Ondara grew up in Nairobi, Kenya listening to American alt-rock and making up his own songs for as long as he can remember. At an early age he fell in love with the music of Bob Dylan and moved to Minneapolis in 2013 to pursue a career as a singer and songwriter. He began making his way in the local music scene, continually writing songs about what he saw, felt and experienced in a place far different from home.
Since then, he has toured extensively including sold out European performances, a completely sold out headlining U.S. tour, appearances at festivals nationwide including Xponential Festival, Newport Folk Festival, Edmonton Folk Festival et al.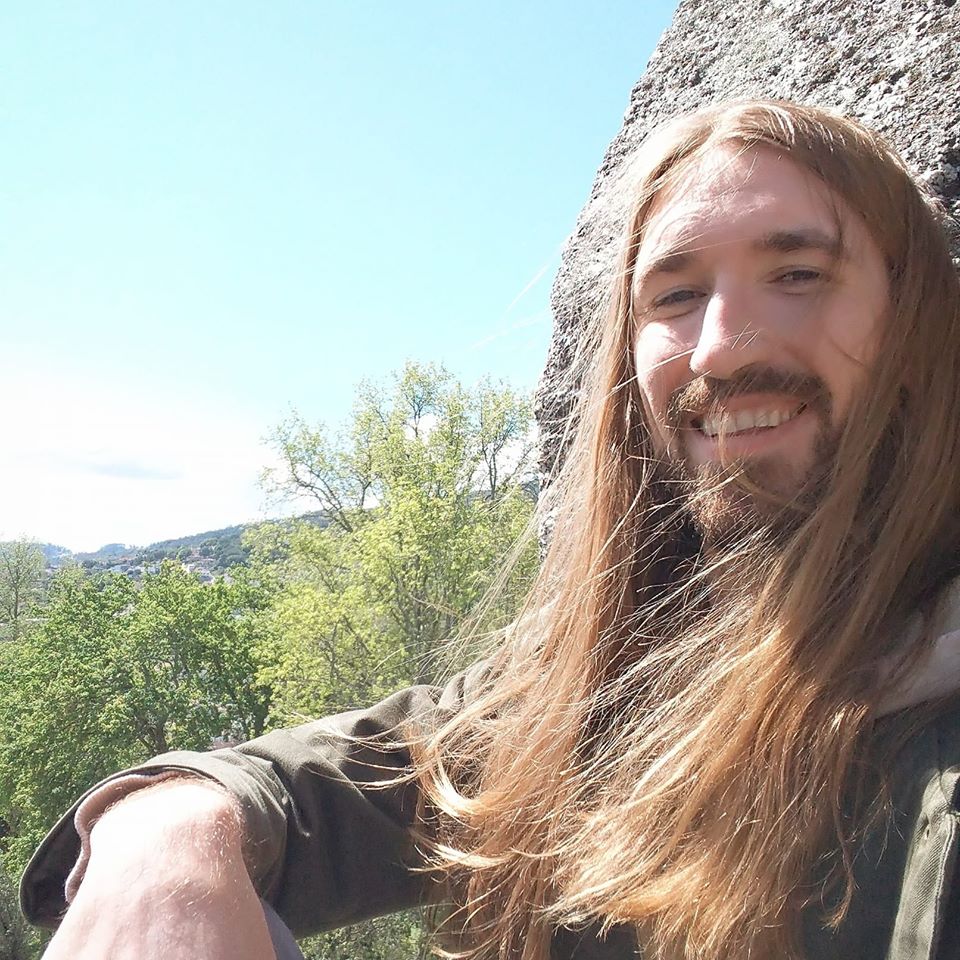 Since being shut down from the live thing,Tribe Royal co-founder Terrence O'Brien has been crafting catchy folk rock singles at a steady clip.
" New 'Terrence & the High Flyers' single came out today featuring Jasen Colson on drums and my cousin Francis Pantuso on lead guitar. Thanks for bringing the jams you guys! Let's do it again sometime, shall we? Cheers friends!"
The single is "Lonely" and it's a lilting sunshiny walk through sweet memories with just enough spiky shredding from Pantuso to give it contemporary zing. Kinda like adding a hit of habanero sauce to your mojito. Nu folk rock at its finest, not too heavy, not too spaced, with a sting in its tail via a searing, fist pumping, guitar burning coda. So has Tribe Royal abdicated from the rock life? Nah, sez O'Brien, just rolling out some songs that didn't fit with T. R. and The High Flyers are just a bunch of guys from round the way. Stay tuned.
Let the music lift you up. Support your local food bank.