Fri Apr 02, 2021
This week we spotlight Churches on the Hill Food Bank 230 St Clair Ave W, Toronto.
416-967-3842  
christchurchdeerpark.org
Tuesdays & Thursdays open at 10:30 a.m.
Support your local food bank. The need is dire.
Denizens of the history-strewn streets of Halifax, The Bloody Hell has a new full-length in the works to follow their award-nominated 2018 self-titled debut album (Loud Recording of the Year" - Nova Scotia Music Awards 2018), and as they currently work on the sophomore release, they're sharing a new music video for the single "When You're Gone".
The band has teamed up once again with stop motion animator Diane Lindo who did their 2019 video "Out of Our Minds", nominated for an Independent Music Video of The Year Award by Dropoutentertainment.ca.
"When You're Gone" is a glimpse of what's to come from the forthcoming, yet to be titled second album. It's a dark love song that finds hope in a horrible situation, musically reflected with the grit and aggression of classic punk rock but with pop undertones of earworm melodies. The track was recorded at award-winning New Scotland Yard Studio in Dartmouth, NS last summer.
Formed in 2017, The Bloody Hell has gotten dirtier and more polished at the same time, with the band infecting fans with their pop-cultural hooks and concepts, while the guitars keep getting louder and the vocals becoming uglier. Suitable for a variety of fans, The Bloody Hell cites influences ranging from Misfits, Nirvana and Motorhead, anyone who enjoys a fun and dirty romp with a bull horn of grungy vocals.
The Bloody Hell is what would happen If George Thorogood sang for the Misfits but all the songs were written by Tom Petty. Super catchy horror rock songs about drinking and heartache played at punk rock speed and no regrets.
The video can be viewed via The Bloody Hell's YouTube channel: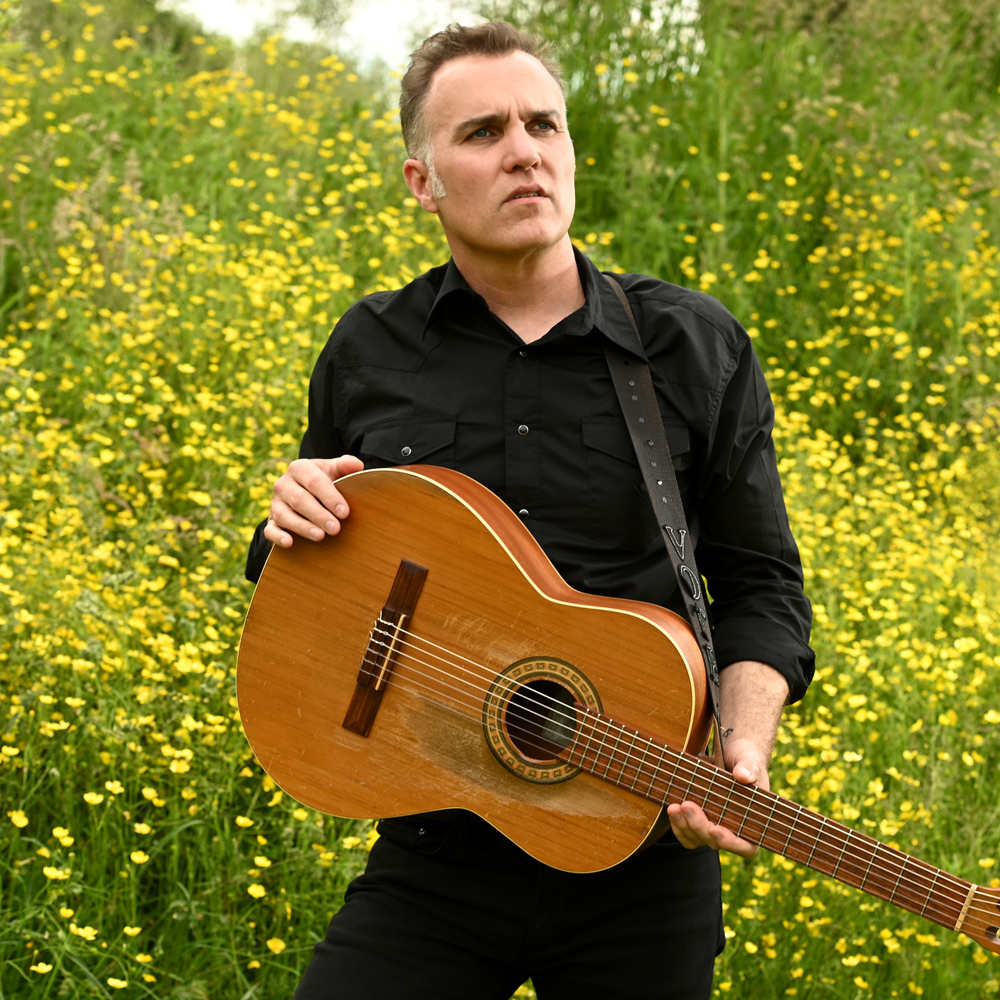 Golden-voiced Canadian troubadour Reid Jamieson returns with a new album of pre-loved covers, Songs of 69. Originally recorded as a surprise birthday present for Reid's wife and musical partner Carolyn Victoria Mill, to celebrate the year of her birth, it's now been properly mixed, mastered and released, bringing renewed energy to these timeless classics. From Bob Dylan to Neil Diamond to Sly Stone to the theme from Sesame Street, this eclectic retro collection is sure to please and surprise. Songs of 69 is available on all major platforms. For more information please visit the website.
A perfect example is the first single, a radically re-imagined rendition of the Led Zeppelin classic "Good Times Bad Times." Jamieson's version combines freak-folk attitude, playful folk, and a giddy mandolin break. And the handclaps just don't quit. About half of the time on Songs of 69, Jamieson hews closely to the original performances, as per his acoustic takes on Dylan's "Lay Lady Lay," Nilsson's "Everybody's Talkin'," and Cream's "Badge." The other half of the time, he veers off into more fanciful interpretations, as in his gently countrified "Sweet Caroline," his sprightly, Glen Campbell-ized "Don't Let Me Down," and his completely re-defined "Everyday People."
Bonus, there's not a dog in the lot.
Born and raised in Toronto, now living in Vancouver, Reid has thirteen studio albums under his belt and is known for regular appearances on Vinyl Café and recording with Cowboy Junkies. Reid shines his light with compelling originals and killer covers and takes great pleasure in using his privilege to amplify the voices of women and other systemically marginalized humans.
Check the boy's finger picking and riveting falsetto as he owns 'Take On Me'
This is a voice deserving of a wider audience than the West Coast tree hugging hipster demographic.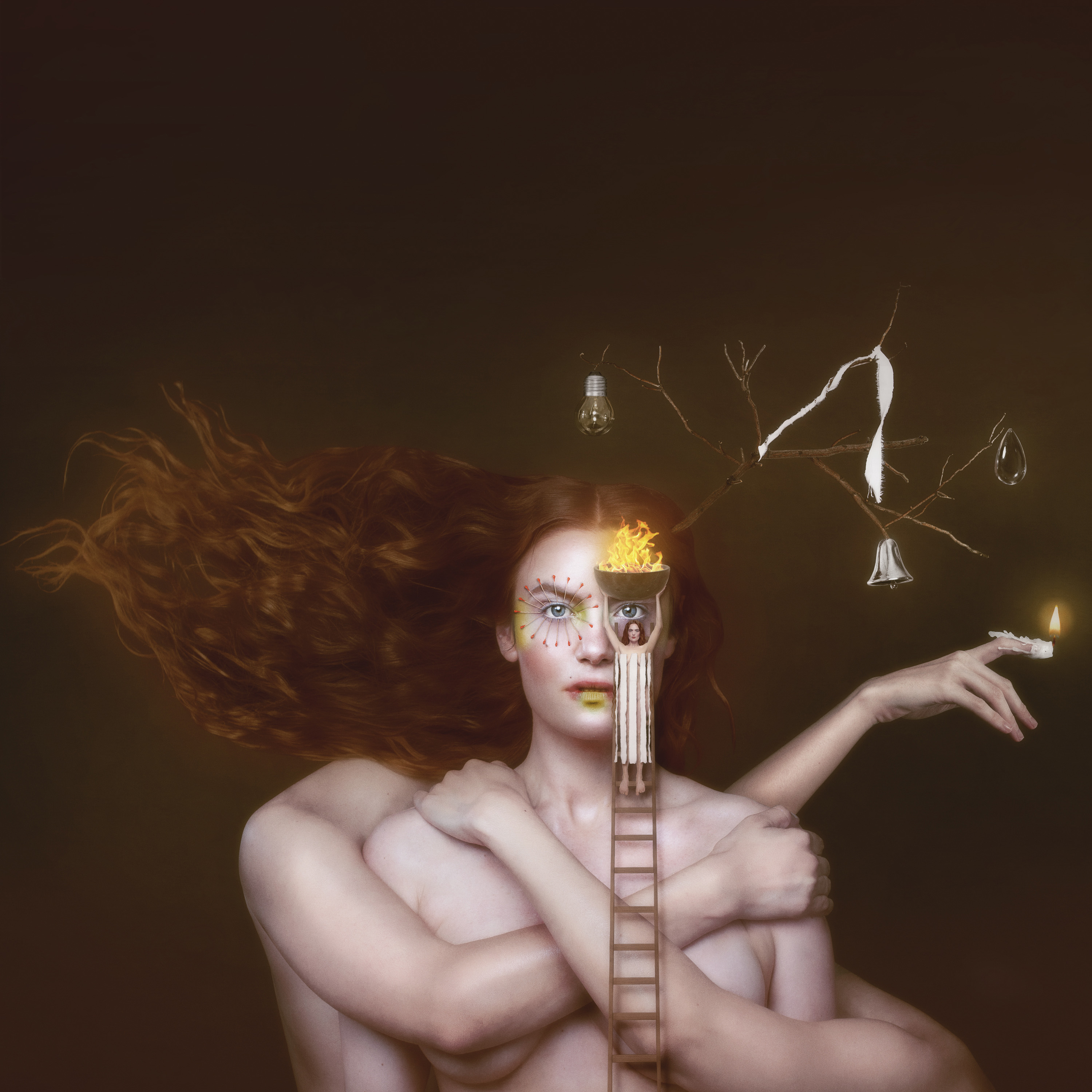 Aussie shouter Julia Stone has unloaded the newest single from her forthcoming album Sixty Summers, "Fire In Me". With its glam rock stomp and Stone's haunting vocals, "Fire In Me" is one of Sixty Summers' most instantly striking tracks. Co-written with Dann Hume, the glamorous pound of "Fire In Me" mirrors the song's lyrical content, which describes the feeling of "fire in your belly",  the ability to be, or do, anything one wants. Brightened by a 'Bond-like' string section from album co-producer Thomas Bartlett, "Fire In Me" easily evokes the heat and strength of Stone's lyrics.
A compelling and formidable song about the internal strength within everyone, "Fire In Me" highlights Stone's gift to take us to all the corners of the emotional arena. "For me, "Fire In Me" was about creating a feeling of pure energy. I love the feeling when the music sounds like what the lyrics mean," she describes. A true international effort, "Fire In Me" came together between Sydney with Dann Hume, New York with Thomas Bartlett and in Annie Clark's (aka St Vincent's) studio in L.A with the horn lines recorded in infamous Sing Sing studios on Chapel St, Melbourne.
"Fire In Me" stands as the fifth taste of Julia Stone's third solo album Sixty Summers (now due for release on April 30 due to a delay in vinyl production). It follows "We All Have (feat. Matt Berninger)" - a tender ballad featuring unmistakable vocal of The National's frontman, the dreamy, rose-coloured "Dance", the ethereal and otherworldly "Unreal" and, her first single in more than 8 years, "Break" - an exciting and dizzying song drenched in dazzling moonlit pop. The aforementioned tracks join nine others on Sixty Summers, the scope of which is almost too vast.
Recorded sporadically over five years from 2015 to 2019, Sixty Summers was shaped profoundly by Stone's key collaborators on the album: Thomas Bartlett, aka Doveman, and Annie Clark, the Grammy-winning singer, songwriter and producer known as St. Vincent. Bartlett and Clark were the symbiotic pair Stone needed to realise her first pop vision. A wizard of production and songwriting, Bartlett helped coax Sixty Summers' independent, elemental spirit from Stone, writing and recording over 30 demos with her at his studio in New York. Itself a thoroughfare for indie rock luminaries, some of whom, such as the aforementioned Matt Berninger from The National and Bryce Dessner, ended up on the album, Bartlett's studio was perfect fertile ground for Stone's growth. "Making this record with Thomas, I felt so free. I can hear it in the music".
Feel the 'Fire In Me'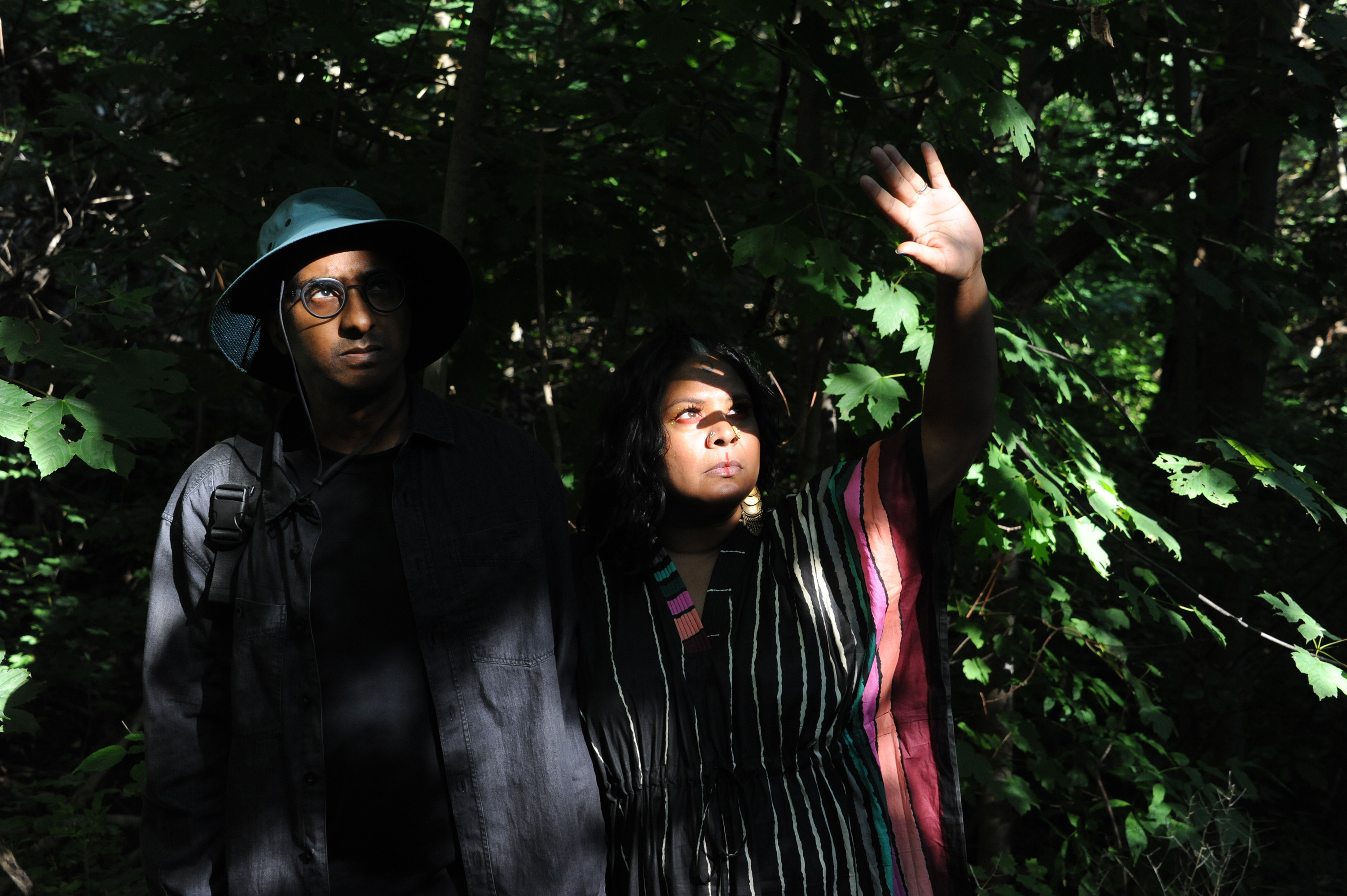 "Poetry, protest and resilience is relevant a motto for experimental electro duo LAL. They've just shared the Phen Ray remix of "End Of This World Together" off their new record, Meteors Could Come Down, out now via Coax Records. They are also sharing the video for another remix of the track from celebrated Toronto artist, Ciel. "End Of This World Together" (Ciel Remix) is available to buy and stream on digital platforms.
"It is great pleasure that we present this remix," says LAL's Nicholas Murray. "Ciel is someone who we have watched grow and develop into a global talent at the same time embodying a local Toronto spirit. Her remix for us speaks to a Toronto that had no musical genres in clubs. It bends and weaves into an expression that is well known to the darkest clubs and most cavernous warehouses. We employ you to join in the vision of this remix in solidarity with the community and all that came to take part."
For over two decades, Polaris Music Prize longlisted electronic duo LAL (comprised of Rosina Kazi and Nicholas Murray) have built a catalogue of silvery, internationally-influenced electronica that insists the dancefloor remain a place of resistance. In the process, they've become the backbone of Toronto's sprawling DIY scene, nurturing and propping up a multi-generational group of artists.
Recorded in the early months of 2020, Meteors Could Come Down finds LAL looking inward, examining the intricacies of their own relationship to understand how to provide care to their community. Experimenting with minimalism and a concise inventory of sounds, the album explores for the potential for open space offered through drums and voice—dually centering on the richly dynamic textures of Kazi's vocals and Murray's skilled ear for world-building through silvery synths and drum beats—to hold a great deal of emotive weight.
It advocates for a complicated kind of hope that's only available when the end feels near: that's at times slow and grating; confusing and confounding; and urgent and breathless. On Meteors Could Come Down Kazi and Murray capture a lofty anticipation that's uniquely available to artists who have long been on the frontlines of radical change: hope for the energetic transformation into a new world.
'End Of This World Together' The Ciel remix: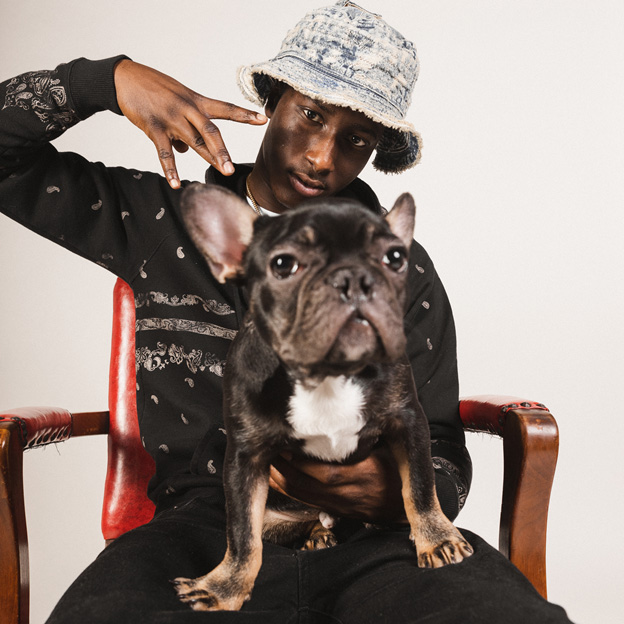 Toronto-based rap phenom Lil Berete has dropped his long awaited Icebreaker 2 album. The first independent project from Berete - his first two projects were released on UK's New Gen / XL Recordings - this eight track album features the much talked about single "Murda" featuring Louisville rapper 2kBaby (that's already streamed one million-plus), "No Distractions" with buzzing British rapper & singer Nafe Smallz, and the new single "Big Man" featuring Detroit rap star Sada Baby.
Says Berete about the tracks: "It's a song we're I get to show off my versatility as it's a different type of sound that my fans are used to hearing me create. Songs like these open doors for me to work with other artists with different styles and flows. Even though I've been releasing music for four years now, I'm still young, I'm still a teenager and I haven't shown the world all of the different types of styles I'm able to do."
Combining his own gritty Toronto-fused slang with the influence of his mother's music and art from her homeland of Guinea, Berete quickly created his own unique lane in Toronto's burgeoning underground rap scene. At only 19 years of age, the Regent Park housing projects-bred Berete already boasts over 50 million streams across platforms, and 20+ million views of his videos combined, including breakout hit single "Time Flies."
 After a succession of local and international singles with the new generation of U.K. artists (Loski, Nafe Smallz, Headie One, Deno), Lil Berete really started to cement his status as an internationally known artist. On Icebreaker 2, Lil Berete demonstrates through his distinctive voice, dynamic flow and measured duality of confidence and vulnerability in his rhymes, that he is poised to become Toronto's next big rap superstar. "This tape is where I am now and how I'm feeling. Icebreaker 1 was mainly an introduction to my city. Now Icebreaker 2 will introduce me to the audiences south of the border. I want to continue the Icebreaker series for my fans to continue the journey with me. I'm really just getting started."
Check 'What's Up Now' here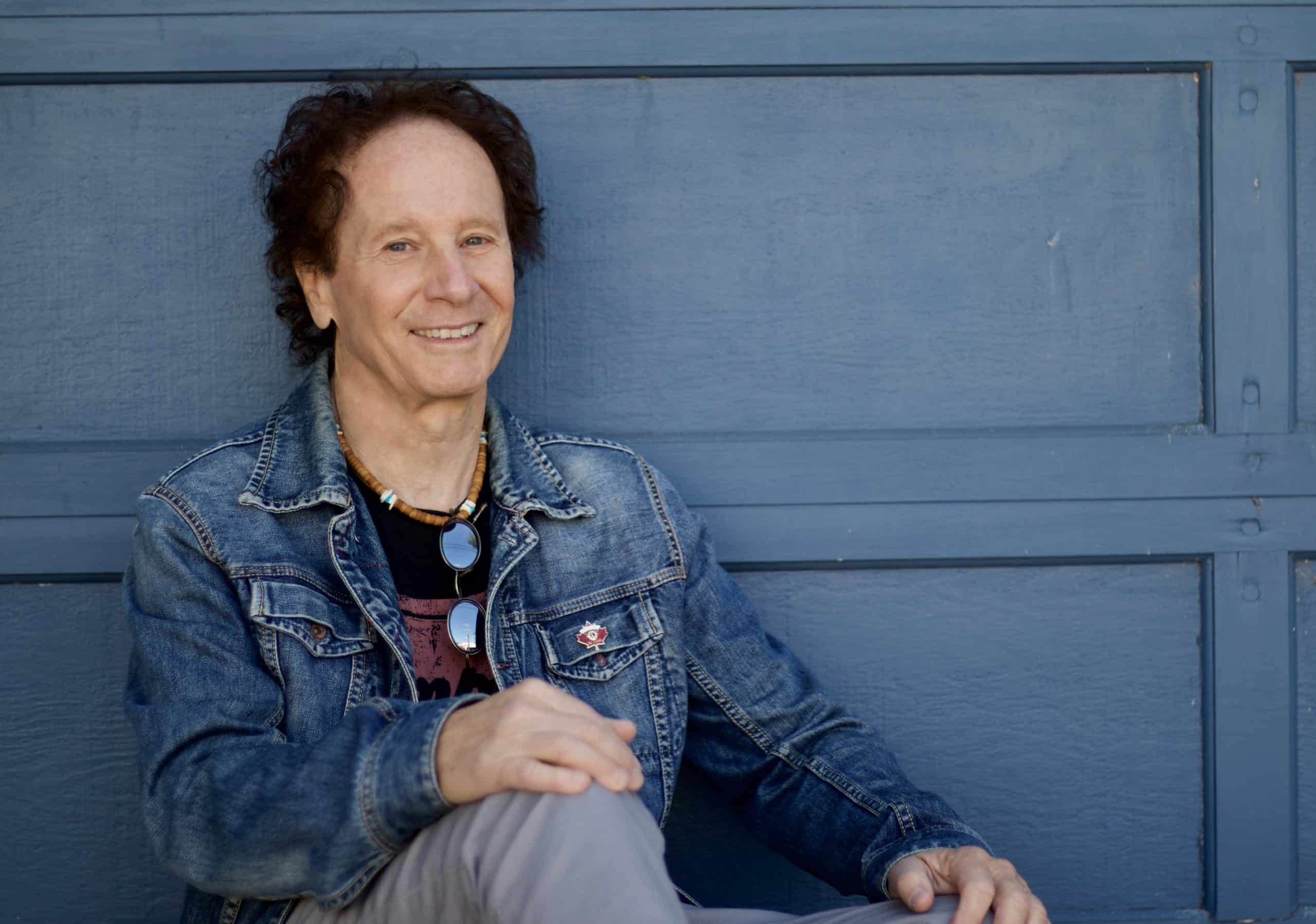 Outa Hungry, by way of Australia and Canada, Bee Gees loving Peter Foldy's known for his catchy pop melodies, and clever songwriting. Foldy has enjoyed musical success on major labels such as Capitol/EMI and Quality Records in Canada as well as Polydor and RCA in the US.
In 2019, following the warm reception for his 10 track CD, "Nine Lives," the two-time Juno Award nominee released the appropriately titled, "Toxic World," a song that climbed charts on numerous radio stations across Canada and continues to perform well on Spotify.
After taking a musical pause in 2020 to wait out the pandemic, Peter is back with a brand-new pop single called, "Friend-Zone," a track that is a solid fit for today's contemporary sound and a decent descriptive of the emotional Bermuda Triangle that is the 'friend zone.'
Written by Foldy and co-produced with Miklos Malek, a producer/programmer who has worked with artists such as Ariana Grande, Jennifer Lopez and Aloe Blacc, "Friend-Zone" was recorded in Los Angeles and is released by Bronte Records.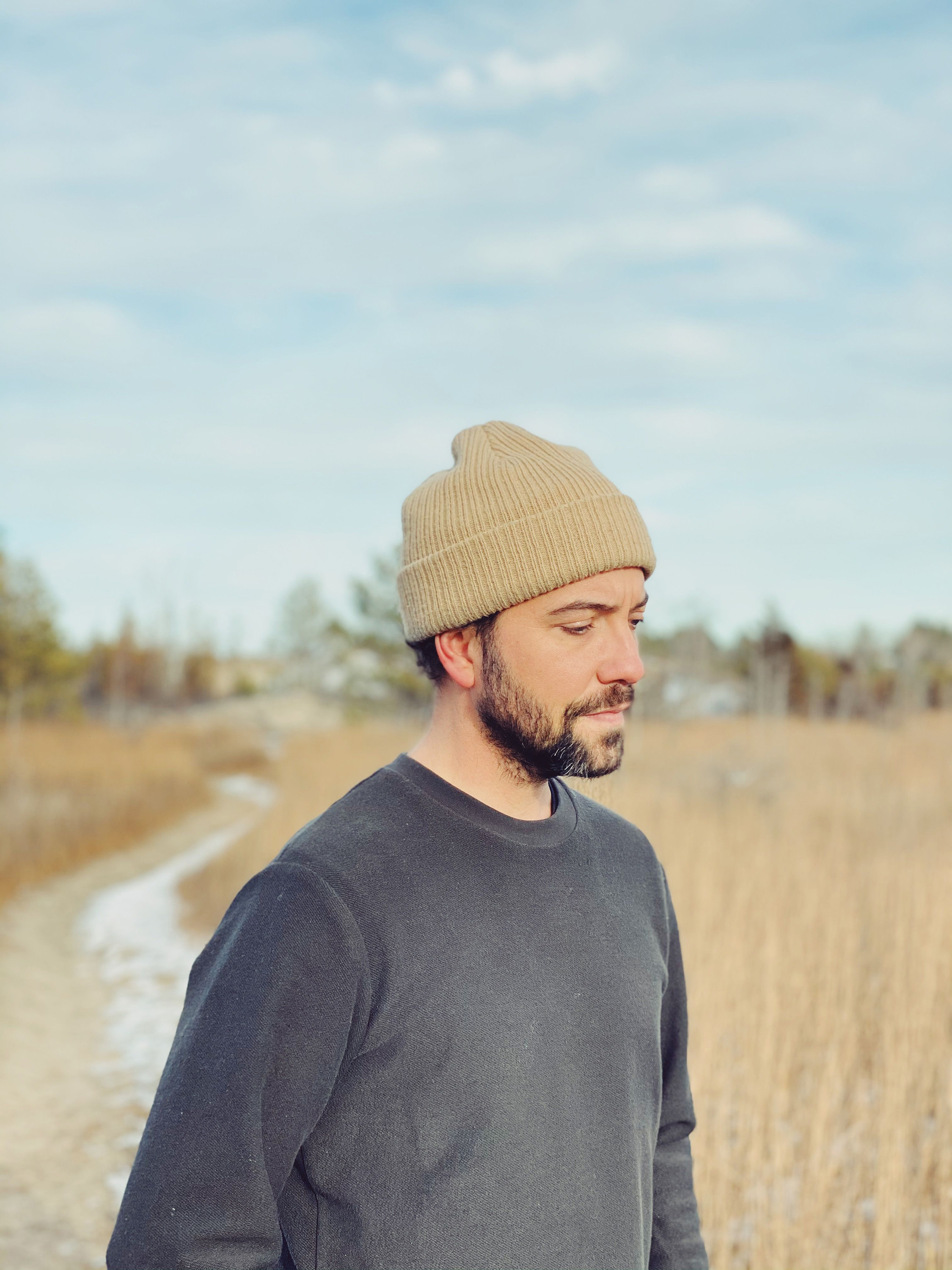 Acclaimed songwriter Justin Rutledge releases his 9th studio album Islands (via Outside Music) - a retrospective album where Rutledge not only revisits songs but moreover the process that brought them to life. The new album is a glance back on a life that has been shaped by being a songwriter, an artist, a performer, and now a husband and a father.
These songs have been given a new life that will be welcome to Rutledge's long-time fans, and a compelling introduction to those who may be new to his remarkable songbook. The album also includes a haunting new cover of The Tragically Hip's "Nautical Disaster" and his sing-along finale "Jellybean" - recorded for the first time. Further details about the album can be found here: https://ffm.bio/justinrutledge.
From bartending in a London pub which inspired songs that comprised his acclaimed debut No Never Alone, to settling down and starting a family on his album Passages. "I look back and view past albums as bookmarks in my life—each composed of a span of 2 or 3 years—I was a different person at the release of each album, Recording Islands required a stroll down memory lane, for better or worse, and shaking hands with the people I used to be."
Faves around here include Come Summertime, This Is War, Out Of The Woods and Alberta Breeze.
Support the music. Wherever you find it. Support your local foodbank.