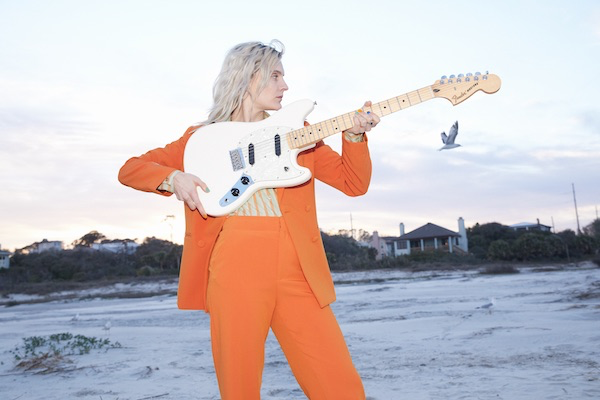 Fri May 29, 2020
This week's food bank spotlight:
St James Food Basket
400 Burnhamthorpe Rd Toronto ON
Please call St James Food Basket at 416-622-4114 before visiting in person.
Typical Operating Hours
Wednesday: 1:30pm - 5:30pm.We provide a full buffet meal starting at 1:30. If you live in this area, please donate if you can.
To date the Cashbox Canada Food Bank Initiative has raised $725.00 for neighbourhood food banks. Thank you for helping and keep up the good work!
Not often a seasoned artist announces a career defining new album but blame it on CoVid. Rockist singer/songwriter Liza Anne's Bad Vacation out July 24 is meant to be just that. This collection of art rock anthems, new wave jams and power pop earworms is set to establish Liza as a breakthrough independent artist and a bold young voice in mental health self-awareness.
Lead single "Bummer Days" is a tapestry of wry and self-deprecating lyrics. Liza stated, "I started this song when I was visiting my parents in 2018. I was reading through old poems and journal entries and circling the drain of my own sorrow stories, which felt like a bit of a wake up call. I have all these ideas of what taking care of myself looks like, but I tend to get in my own way. Bummer Days is me calling myself out. I am the only person who will take responsibility for my emotional and mental health."
'Bummer Days' here:
LA got noticed with her edgy and engaging 2018 album Fine But Dying and Bad Vacation is set to build on that.She recently launched #EmotionalHealth2020 rallies - a live mental health focused interview series airing weekly on Liza's Instagram. Happens Tuesdays at 6 PM CT featuring Liza with friends and collaborators including Half Waif and Caroline Rose and more on deck for future conversations.
Bad Vacation is a self-aware account of the emotionally difficult years that followed Fine But Dying's success. The album reflects on her time on tour and fresh out of an exhausting relationship, which took a considerable toll on both her physical and mental health, Liza found herself often at her lowest. She learned she was behaving in a way she learned to be destructive. Liza said, "I was a wreck. I left the relationship and was desperate to find emotional safety in someone else. It felt better to have someone outside of me show me love than sit with myself long enough to learn how to show myself love. I was on a bender for emotional safety, not knowing that I could be my own healing space."
She underwent intensive therapy that led to painful reckonings and valuable epiphanies to write her way out of the panic and anxiety, writing odes to autonomy and self-respect and who she wanted to see in the mirror. Liza Anne, shared, "I was writing what I needed to hear. I literally wrote a stronger, more empowered version of myself into existence."
Singing to her past selves, Liza also reflected on moments from her childhood in Georgia, which saw her break away from a repressive evangelical religious environment in her teens, "With this record, as a whole, I have felt like I am doing something for my kid-self."
Songs "Desire" and "Devotion" were produced by Justin Meldal-Johnsen and the remaining album tracks including "Bad Vacation" were co-produced by Liza Anne, Kyle Ryan and Micah Tawlks.
The album was tracked in Kyle Ryan's studio, Wardenclyffe South, in Nashville (With the exception of "Devotion" and "Desire" which were tracked at Kingsize Studios and Chez JMJ), with her touring band (guitarist Robbie Jackson, bassist Josh Gilligan, and drummer Cody Carpenter), alongside Nashville musician, Lou Hayat who creatively contributed to the project, adding French spoken word vocals and synth parts.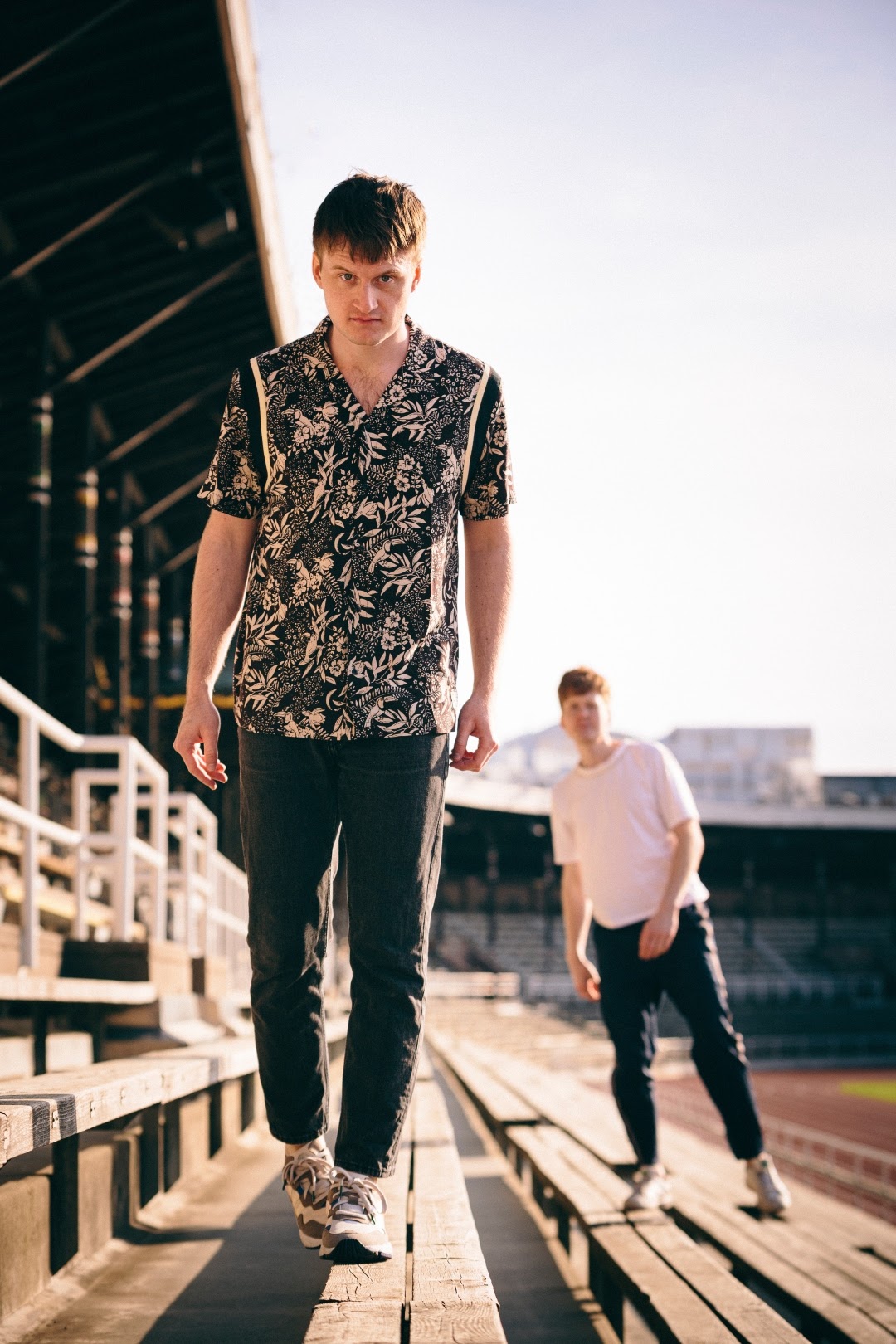 Yoked together in melancholy and depression, meet Oxen and yes, they are from Sweden.
Indie-rock duo Oxen have released their next single, 'Dark and Depressive' via CLOUT Magazine, produced by György Barocsai. Previously, the two have been featured in Rolling Stone Germany as well as appeared in several playlists by Youtube tastemakers alexrainbird Music. As a result, Oxen are sitting with a tidy play count of just under 1 million across streaming platforms.
Childhood friends Erik and Stefan grew up in Dalarna, Sweden. Within this small town, they would meet their first loves, share their first beer and start playing instruments. The two originally started out sharing a small one-bedroom flat, together with Erik's girlfriend, in which they would go on to write Oxen's first singles, 'Only Forever' and 'Luck'.
Oxen draw inspiration from music Erik and Stefan listened to while growing up as well as shared experiences. Their influences include the likes of Pixies and New Order. Somehow, the duo's own sound draws closer parallels to Smashing Pumpkins, Fat White Family and The Cure.
Despite the name, 'Dark and Depressive' doesn't really strike that tone musically all thetime. Rather, they put somewhat morbid humour into the work, with lines such as "And everybody's happier when you're not around". The upbeat guitar and catchy drums provide the needed contrast against the laid back vocals, on this snappy little Gothpop turn.
Of the concept behind, 'Dark and depressive', Oxen tell us: "This time we had an idea that we wanted not to only write a bunch of songs and put them together, but to actually have some sort of vision of what kind of album we wanted to make and what it should sound like. We have older brothers that forced us to listen to a ton of music from the 80s and 90s when we were kids. Even though you get different kinds of inspiration every day, I think we always found our way back to the alternative sound of the 80s and 90s. That's definitely true for this song but also for the whole album"
Watch 'Dark And Depressive' here: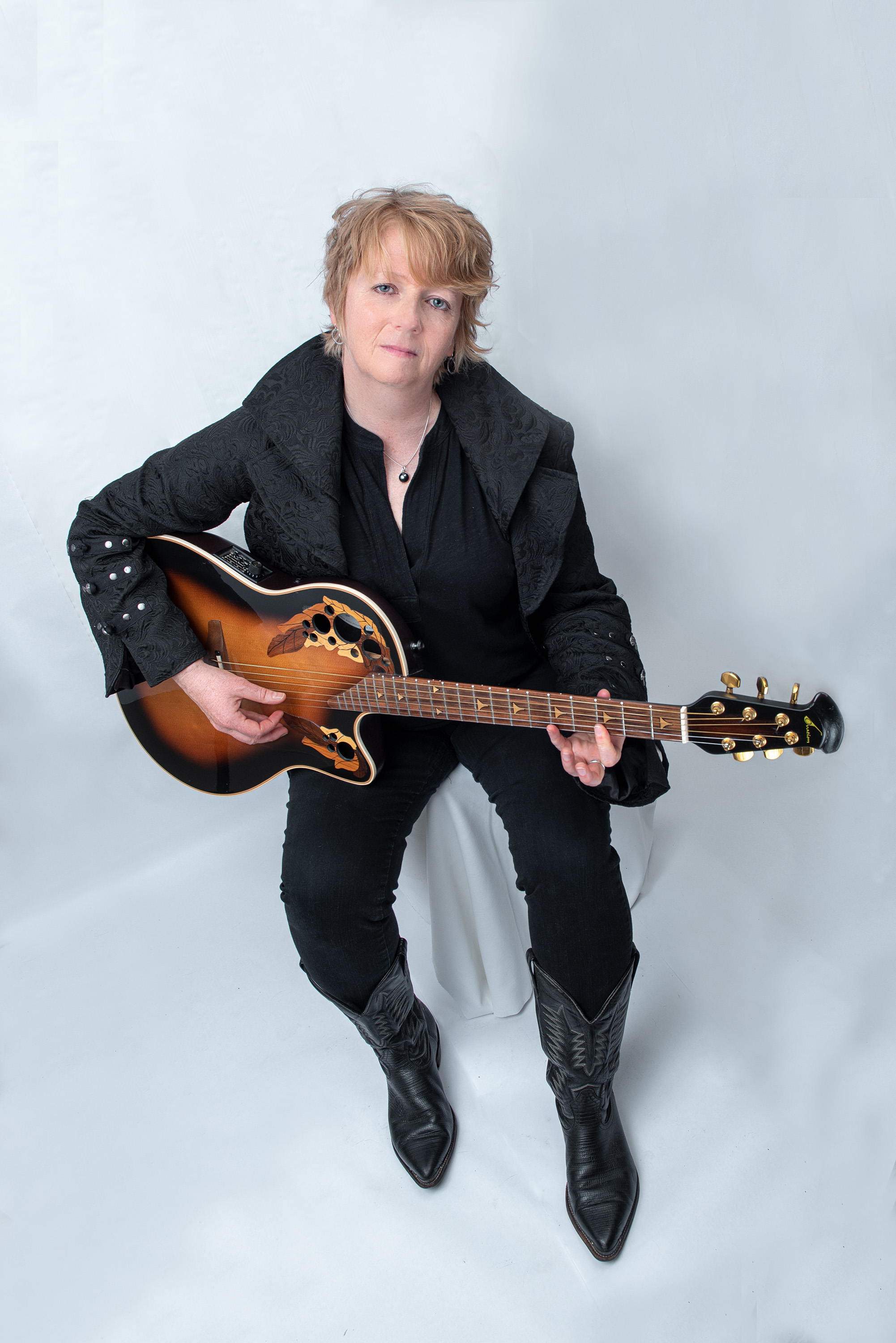 Vancouver stringbender Kele Fleming didn't plan to release her new single 'Compassion Machine' in the middle of a global pandemic but the subject matter of the song now seems eerily fitting for these disconnected times. Damn if it doesn't fit like a protective glove.
'Compassion Machine' is the 2nd single to be released from Fleming's 4th solo album The Song I'll Write For My Whole Life, out October 2nd.  Kele wrote 'Compassion Machine' using language that describes how we connect to our technology of choice and the ways in which we attempt to connect with ourselves.
"'Compassion Machine' is a series of metaphors, and an anthem, for how we seek connection through technology, and, at the same time, what that technology does to us as we seek connection through it," says Kele. "Each one of us has a compassion machine. It may take many forms – a religion or faith, a cell phone, a video game, a bottle of wine, a show to binge-watch on Netflix. The compassion machine is a salve to the day-to-day grind and helps numb out the pain of disconnection in the modern age."
The founder of the early 90s Vancouver indie pop band Hazel Motes – which, along with acts like Lava Hay and the Grapes of Wrath, helped define the city's sound for that era, Fleming writes songs about the environment, modern dislocation, coming of age as a queer person and the lives of women. The 1st single from the new album 'Vanishing of Bees', released in 2019, helped to raise money for the David Suzuki Foundations' Butterflyway Project.
"My writing for this album is preoccupied with capturing what we may soon lose in the climate emergency, and grieving that loss," says Kele. "It is a call to action and also a beautiful lullaby for a time passing and a way of life that is threatened."
Fleming's new single 'Compassion Machine' is available now on Spotify, Apple Music/iTunes, and other digital retailers and streaming services. For more information, please visit: tinforest.com
This is 'Compassion Machine' here: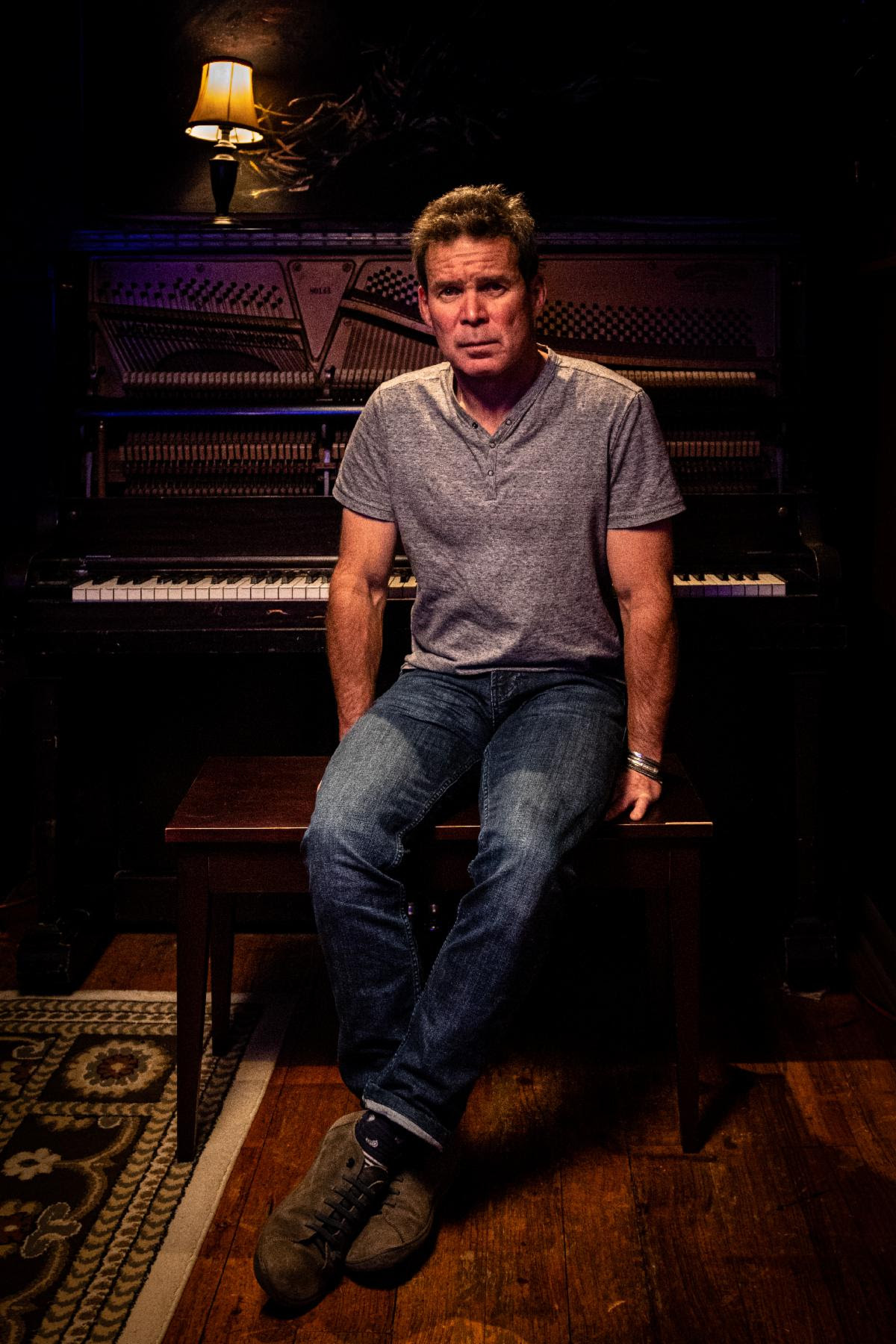 Lanky, laidback Gord Sinclair, best known as the bass player for beloved rock band The Tragically Hip, recently released his acclaimed debut solo record TaxiDancers, co-produced with The Trews John-Angus MacDonald and engineered by James McKenty. This past fall, Gord returned to The Bathouse Recording Studio in Kingston, alongside members of The Trews, James, Elliot Sinclair and Miss Emily to record a version of unreleased The Tragically Hip track "Get BackAgain."
 The song will also be available on streaming platforms and proceeds from the single will be shared with two charities important to Sinclair, The Kingston Food Bank and The Unison Benevolent Fund.
Stream "Get Back Again" here:
On the origins of the song Sinclair shares, "In my early days with The Tragically Hip I wrote a song called 'Get Back Again.' It never made it onto a Hip record but somehow it managed to stick in some people's minds."
"Fast forward 30 odd years to November of 2019. "We were planning the release of Taxi Dancers and I, being the tech un-savvy boomer that I am, realized we had no photos from the sessions for the package. Nothing of the process or the fabulous musicians, friends and family who helped make the record.
"My manager hastily arranged a photo session at the Hip's Bathouse studio. With everyone together again, we thought it might be fun to lay something down that afternoon. Why waste all that beauty and talent on a photo shoot alone? We needed a song, something we all knew, and 'Get Back Again' was suggested."
Sinclair's debut solo Taxi Dancers, is an album both winsome and sorrowful and speaking not only of loss but recovery. Taxi Dancers was recorded during three relaxed three-day sessions at Sinclair's Kingston home. It has received praise from across the country and is a fearless exploration of Sinclair's despair over losing lifelong friend and bandmate Gord Downie.
Heartfelt, homespun music of the week, with DIY intro letter to match.
Hey Lenny, I am writing to you to share a pair of new singles, "You and I" and "Black is the Colour." They represent different aspects of my songwriting, connecting to my upbringing and experiences as a live performer.
Listen to "Black is the Colour" https://www.youtube.com/watch?v=3D3Tm7W4dE4
"You and I" is the preludial a cappella opening song of my live show. The song's message seeks to unite audiences with a sense of "sameness." I feel compelled to perform this track completely unaccompanied as I believe that our deepest connections are found through expressing vulnerability.
"In contrast, "Black is the Colour" is a traditional folk song that I first heard during my childhood growing up on the northeast coast of Scotland. My love for Celtic music persists, despite having moved to Canada at age 11. Performing this song feels like sharing another part of my identity.
Thank you for lending these songs your time.
Stay well, Evangeline Gentle
Thanks Evangeline. I like the voice, its tonal qualities, the personality. Both songs say good things about your songwriting ambitions and your reach. Keep writing, you can only get better.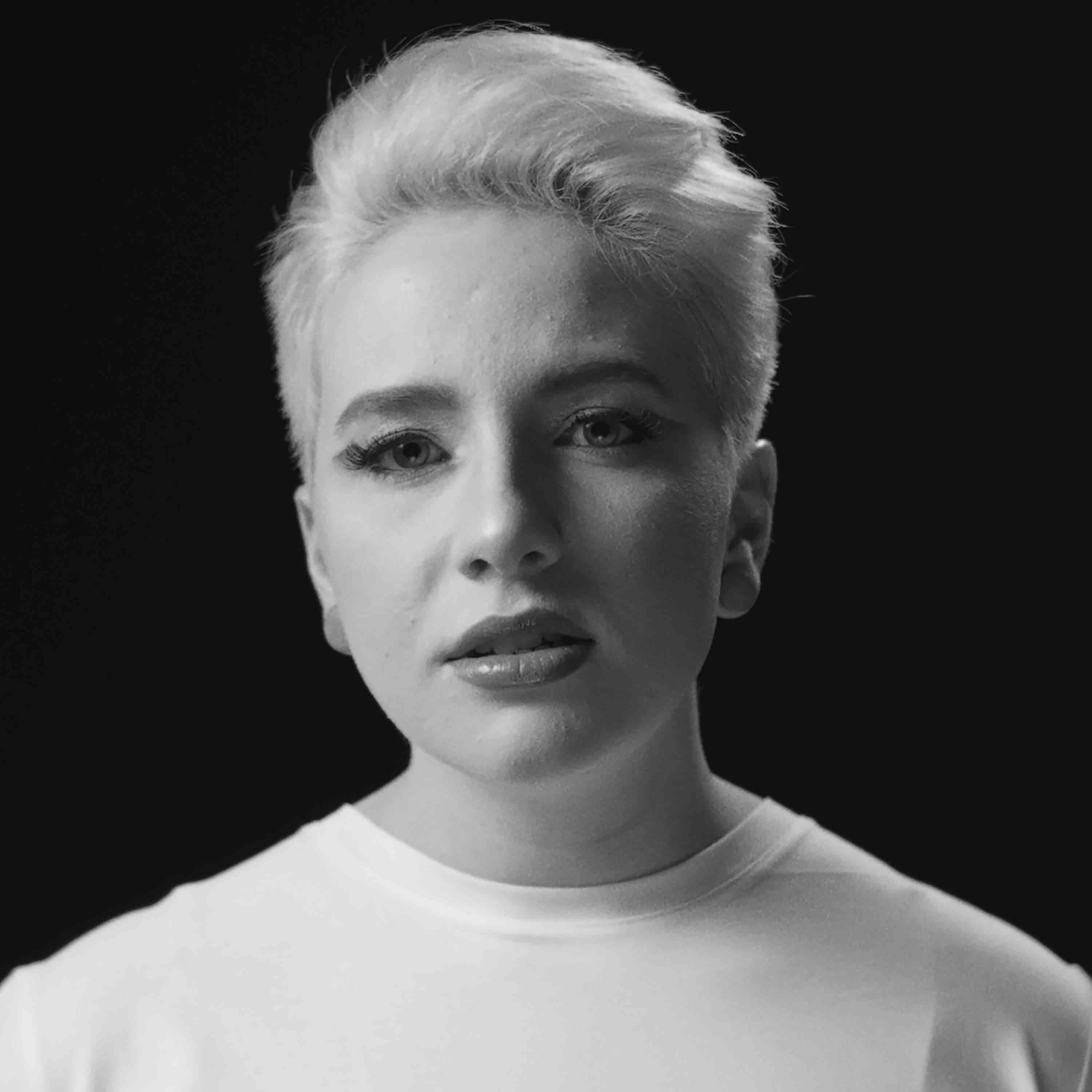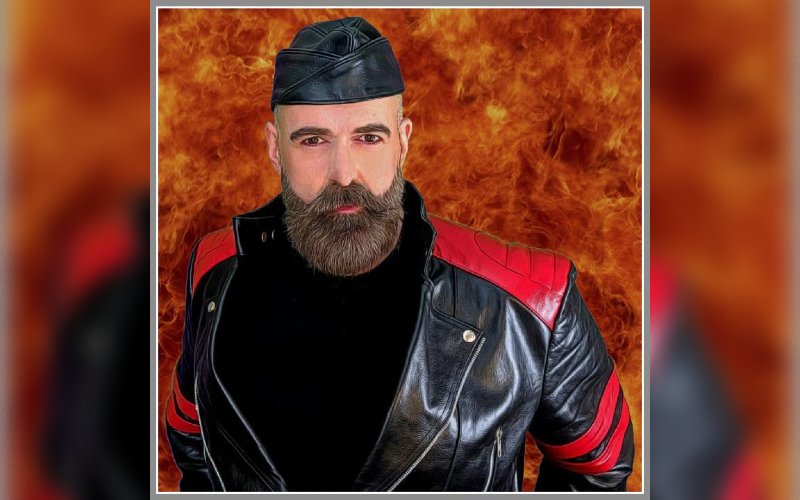 In the golden age of dance music, it all flowed from the ladies, Donna Summer, Cher, Anita Ward etc all testified unto the world of gay men. Sensing that the 2020 world needs gay country dance music to heal its wounds, Drake Jensen put his head down and here we are.
Current release 'Burn The Floor,' is a pull up to the bumper, jim jam, everybody sweat now paean to the LGBTQ community's cherished rep as titan partiers. Currently, Jensen has noted a fragmentation of the community, along a number of lines such as racism and ageism. So the so so hot party gets a call from Jensen's enduring sense of social justice, as befits a seminal member of Ottawa's gay family.
"There has been a lot of divisiveness within our community as we tend to sub-categorise each other…" explains Jensen. "My answer to this was to create a song that would be completely inclusive and then invite the gay community of Canada's capital to film the video. The result was an outburst of fun with so many different members of our community, all of who help make up our beautiful rainbow, where we all party the night away together as one."
Working a tone somewhere between Merle Haggard and Johnny Cash, Jensen's baritone has become this bourbon favoured deftly nuanced tonic for what ails. Oh, it also has a Cape Breton fiddle melody that fits the video's good natured vibe, a sense of fun equally at home in a kitchen party or a throwdown at an uptown hoedown. Are ya wet yet?
'Burn The Floor' is written by gay Nova Scotia country singer /songwriter Jon Hemingway and Jensen. It was produced by Hemmingway and musicians included Rob Preuss, former keyboardist of the Spoons, and long-time Jensen collaborator Jonathon Edwards. Once society has come out from under CoVid check for 'Burn The Floor' to become a cross –genre hit.
Watch 'Burn The Floor' Kinki Lounge Dance Mix:
Support music wherever you find it. Support your local food bank.