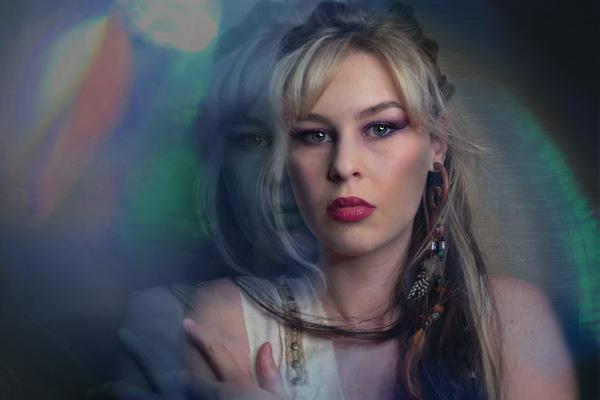 Fri Jun 25, 2021
This week we spotlight Parkdale Community Food Bank, 1499 Queen St. W. 416-532-2375.
Parkdale Community Food Bank continues to service clients during this challenging time for our community. We are following Public Health Ontario guidelines and taking additional precautions to keep our employees, volunteers and clients safe.
Open Wednesday: 11a.m.–3p.m.
Thursday: 11a.m.–3p.m.
Friday: 10:30a.m.–1:30p.m.
Saturday: 10:30a.m.–1:30p.m.
It's been said you have your whole life to write your debut album and Edmonton alt-pop artist Robin Cisek has done a lot of living in her 20 short years on this Earth. Consequently, those experiences - good and bad – are the meat of her debut, Delicate Minds out today on all digital streaming platforms.
Celebrating resiliency and the strength of mental health survivors, Cisek's 6-song debut addresses issues around speaking about mental health, anxiety, addiction, perception of mental illness in society, gaslighting, and trauma. Her album is an ode to those dealing with mental illness and a celebration of their strength and resiliency.
"Delicate Minds was inspired by how our minds work. My aim for this project was to create an album that was cohesive both in subject matter and sound. Mental health is complicated; there are so many things that can affect it and it is universally known and experienced. So why isn't there more conversation and why is it taboo? I wanted to create this music to show people with mental illness that they are not alone. It is so crucial that we keep talking openly about mental health to create a society that accepts mental illness and supports healing."
On Delicate Minds, Robin pushes boundaries by challenging the idea that pop songs can't be evocative. Which is what she's all about, creating music that has a profound meaning while being melodic, catchy and listenable. Through her new music she discusses the deep meanings and emotional aspects of mental health while infusing her lyrics and sound with hopefulness, and a positive outlook on the future.
Robin's inspiration comes from her own experiences and her Indigenous heritage (Métis), which takes form in music with alternative beats and lyrics. Her previous singles received critical praise and scored airplay on in Canada and internationally.
Her latest singles 'Speak To Me' and 'Sirens' have continued the buzz, receiving plenty of notice at Canadian radio and music blogs/playlists.
Delicate Minds is available now on Spotify, Apple Music/iTunes, and other digital retailers and streaming services worldwide. For more information, please visit robincisekmusic.com.
Check 'Speak To Me'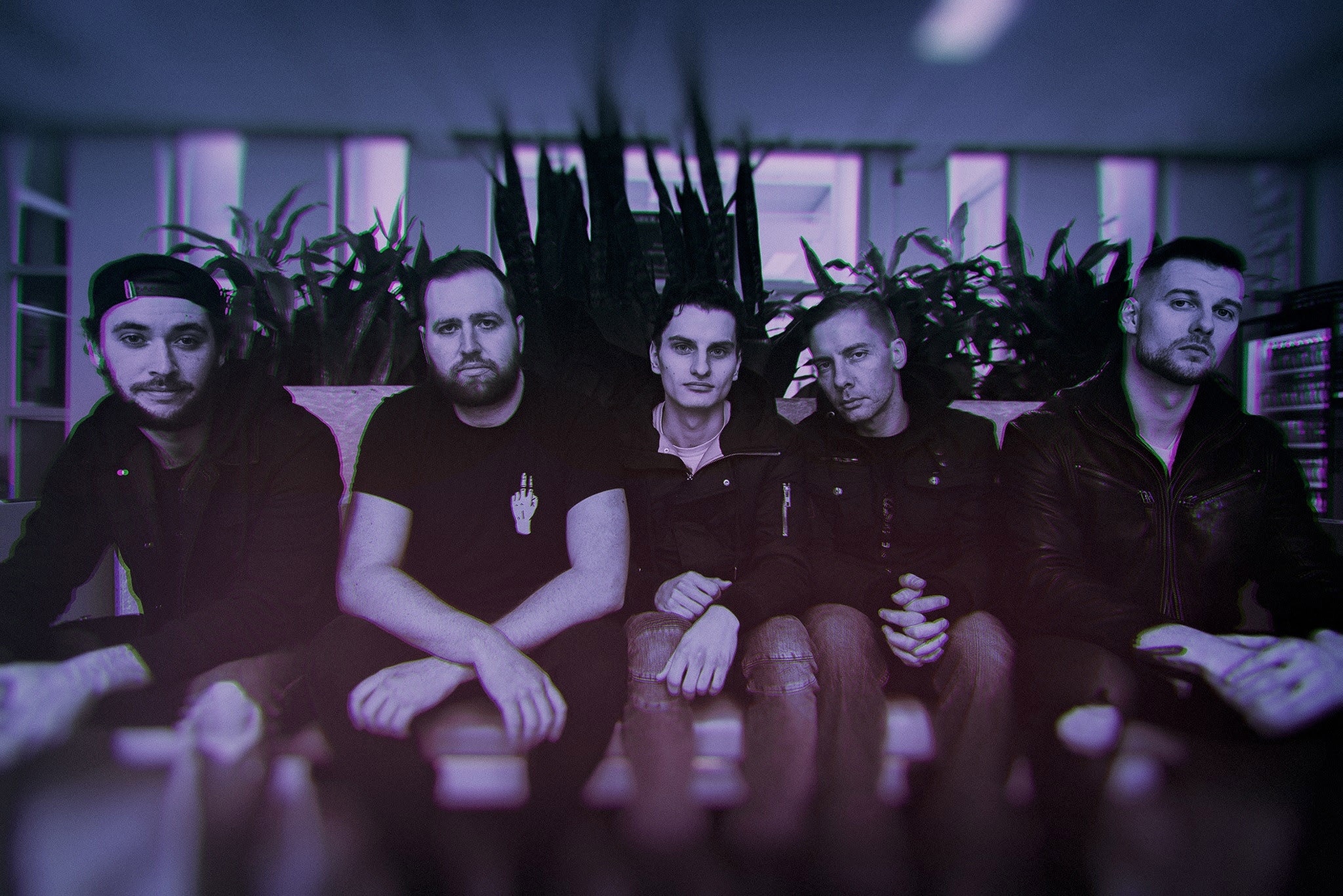 If there's anything guaranteed in life beyond death and taxes, it'd be living through one-too-many panic attacks. Saskatoon hard rock band Saintvicious reflects on their personal experiences dealing with anxiety on their latest single, "Stranglehold".
Supported by metalcore-inspired instrumentals and layered vocal delivery, the track's visually dense lyrics personify anxiety as a separate entity that is given every sacrifice that it asks for, but it's never enough.
"Some days it's hard to want to leave your bed," guitarist Ryan Kimmerly explains, "There are those times where you just think 'What if-' about every possible thing that could go wrong. And does it ever turn out to be this worst-case scenario that you've spent so much time hashing out? Usually not, but anxiety's like that, right? "By the time you get to whatever you've been obsessing over, you just end up looking for something wrong to prove those ideas in your mind right when really, it's exactly that - it's all in your head."
There's no denying that the sonic brash of Canadian five-piece Saintvicious lives up to the latter half of their name. With snarling riffs cranked between catchy vocals and tight rhythms, the Saskatoon outfit is an exhibit of hard rock - with all its bruises and attitude.
With a prolific start in the band's infancy - from performing alongside major artists like Pop Evil and Royal Tusk, to their debut album being placed as one of the Top 10 Saskatchewan Albums of 2020 - Saintvicious is on-sight to grow into the forefront of Canadian hard rock.
"Stranglehold" is available to stream on Spotify, Apple Music, and all other streaming platforms at https://distrokid.com/hyperfollow/saintvicious/stranglehold
'Stranglehold':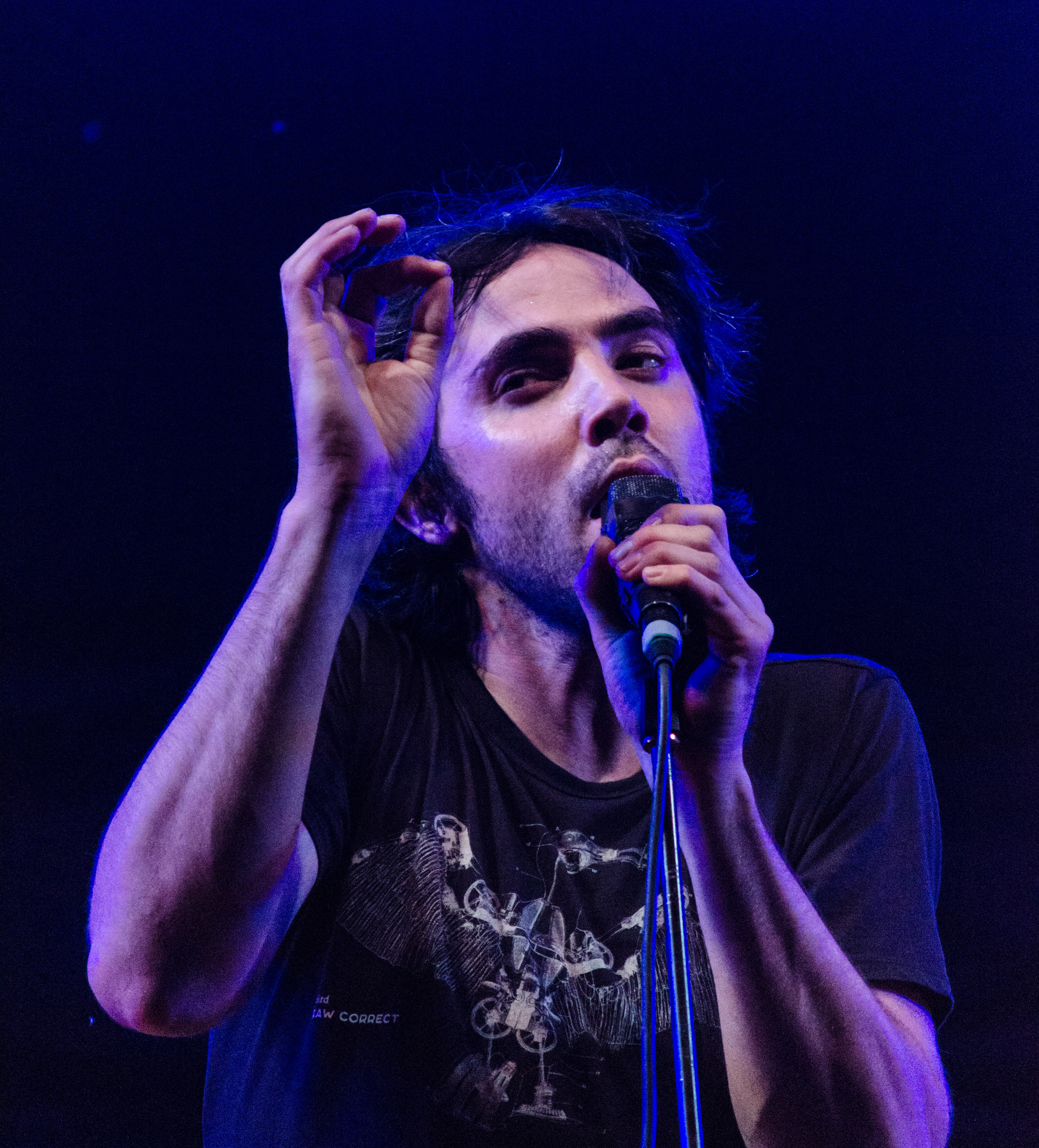 So the man called Patrick Watson wants in on the conversation. "I have some new music for you…the inspiration for these three pieces came the last time I was walking the streets of Lisbon. It's my favourite place to wander it, just generally feels like the streets are singing this wonderful melancholic sound for your walk that pulls you into small winding roads, that make you feel like you'll get lost and never return. Hence the mermaid title. It's an incredible place and it was the one place in the world I missed most during the quarantine.
"As a young man, I discovered Teresa Salgueiro in the great Wim Wenders movie "Lisbon Story" and from that time her music with Madredeus accompanied me on so many walks around the world. Her music had a big impact on me, so it was fun to have the privilege to ask her to sing on this song. I always found Portuguese to be such a rich and beautiful musical language and it's an honour that Teresa would lend its beauty to these songs. Mishka and I were very lucky to have Teresa find the right translation to make "Se Tu Soubesses" come to life.
"Featuring on these tracks is the Attacca Quartet from New York. I discovered them through Caroline Shaw's music. I find that they play with such an original tone and a raw and touching emotion whether the parts are simple or complicated. I was so happy to have a chance to work with them. We were also very grateful to Keeyana (teenadult) for putting together beautiful artwork for the songs.
"The last two years I've spent a lot of time researching electronic and modular music and the third piece "Can't Stop Staring at the Sun" is a celebration of all the great stuff I have been listening to.
"From now on I will be exploring releasing music in 3-track releases. It's one of the most historic structures of long pieces. It's long enough to create a world but short enough for people to listen through it in this modern world. I believe it gives the artist a lot more freedom than a traditional album does, and I believe that it's an interesting format to explore. We've all been listening to shorter content because of social media, and throughout history the length of pieces, structure of ideas and methods of releasing music has changed -- from Franz Liszt's symphonic poems to Erik Satie's music for furniture, and the switch from 45 RPM vinyl to CD. The way we share music has always had an impact on how musicians approach writing their music."
Check Se Tu Soubesses"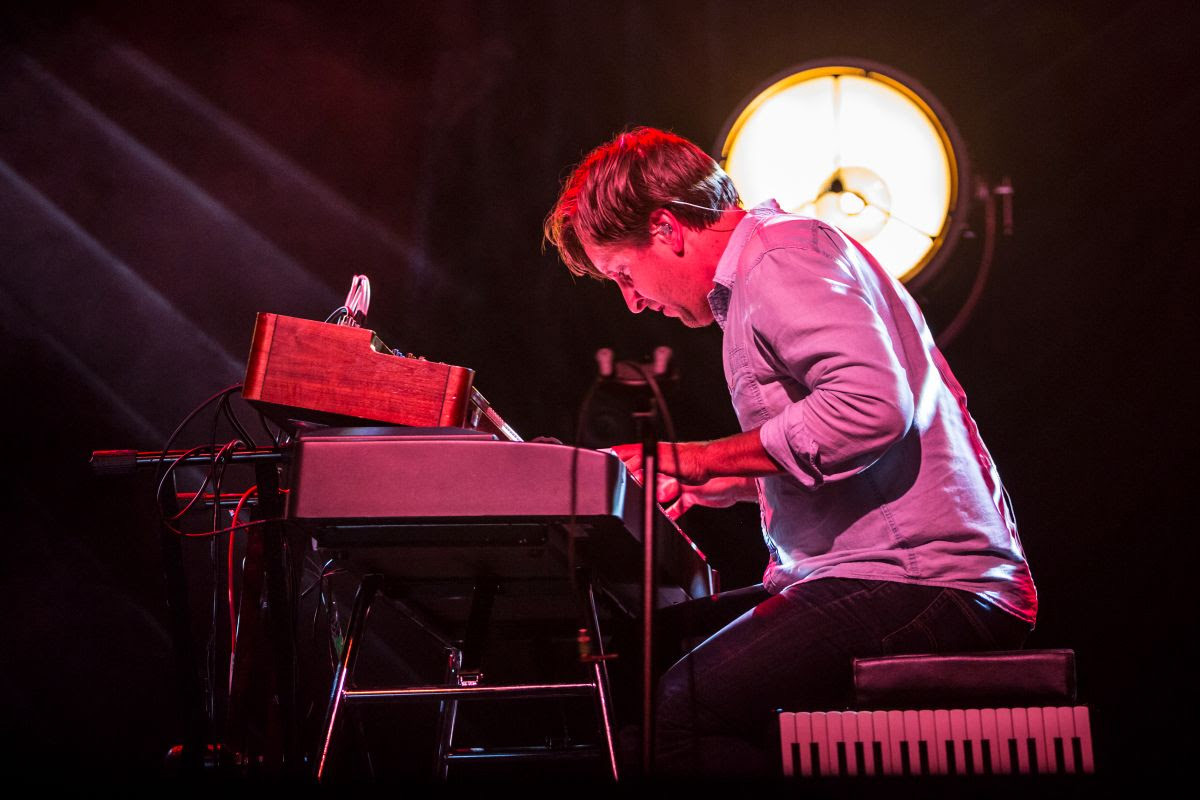 Here's a left field surprise. Mike Boguski has been playing keyboards for Canadian Music Hall of Famers Blue Rodeo since 2008, but when he's had the chance to explore different musical avenues, the results have consistently revealed his naturally restless creative spirit. It appears again on his latest single, "Here's To Tomorrow," a trippy instrumental composed with the intent (as its title suggests) to re-invigorate us after the hardship and strife of the previous year.
"Here's To Tomorrow" is available now on all digital platforms and Bandcamp.
Produced and mixed by Tim Vesely, "Here's To Tomorrow" also features Colin Cripps on guitar, Davide Direnzo on drums, along with Vesely on bass synth. The song's accompanying video, created by Team B Productions with editing by Michael Hurcomb, puts its message in even clearer context with an effective montage of images that in some instances we are longing to have back in our lives, and in other cases hoping to erase from our memory completely.
Boguski says, "I had written this tune primarily as an eff-you to covid. I wanted it to honour those who were lost, but also as a stare down and 'bye-bye' to 2020. Spring is here, the future is unwritten. From a musical standpoint, this piece also expresses my despondency over the state of modern Rock. Colin, Tim and I all come from a time when innovative bands were actually on the radio and nobody was obsessed with getting 'vintage sounds.' In my first bands, the keyboard de jour was the Korg M1. It was the keyboard you used if you wanted to sound modern. With that in mind, all of the keys on this track were played on my M1."
"Here's To Tomorrow" builds on Boguski's previous two jazz-funk instrumental singles, "Message From Mars" and "December," both recorded with Cowboy Junkies' Michael Timmins and the original Blue Rodeo rhythm section, Bazil Donovan and Cleave Anderson. On top of that, Boguski formed the Cold Manitoba project, which released three singles to benefit the Native Addictions Council of Manitoba.
It's all an extension of an overall creative re-awakening Boguski experienced several years ago after taking part in a benefit concert for Toronto's Regent Park School of Music. It inspired him to embrace improvisation techniques again, and even enroll in a class at York University with one of his previous improvisation teachers just prior to his retirement.
Since then, nothing has been off the table for Boguski musically; with Timmins, he recorded Blues For The Penitent in 2018, an album comprised entirely of improvised acoustic piano pieces, and the following year he recorded Detour with Direnzo and bassist Roberto Occhipinti, channeling a classic Blue Note Records jazz trio approach into a collection that mixed standards with Blue Rodeo deep cuts. Detour's only original composition, "King Ramsey," was a tribute to Ramsey Lewis and earned the approval of not only its subject, but also the prestigious Jazz Foundation of America.
'Here's To Tomorrow':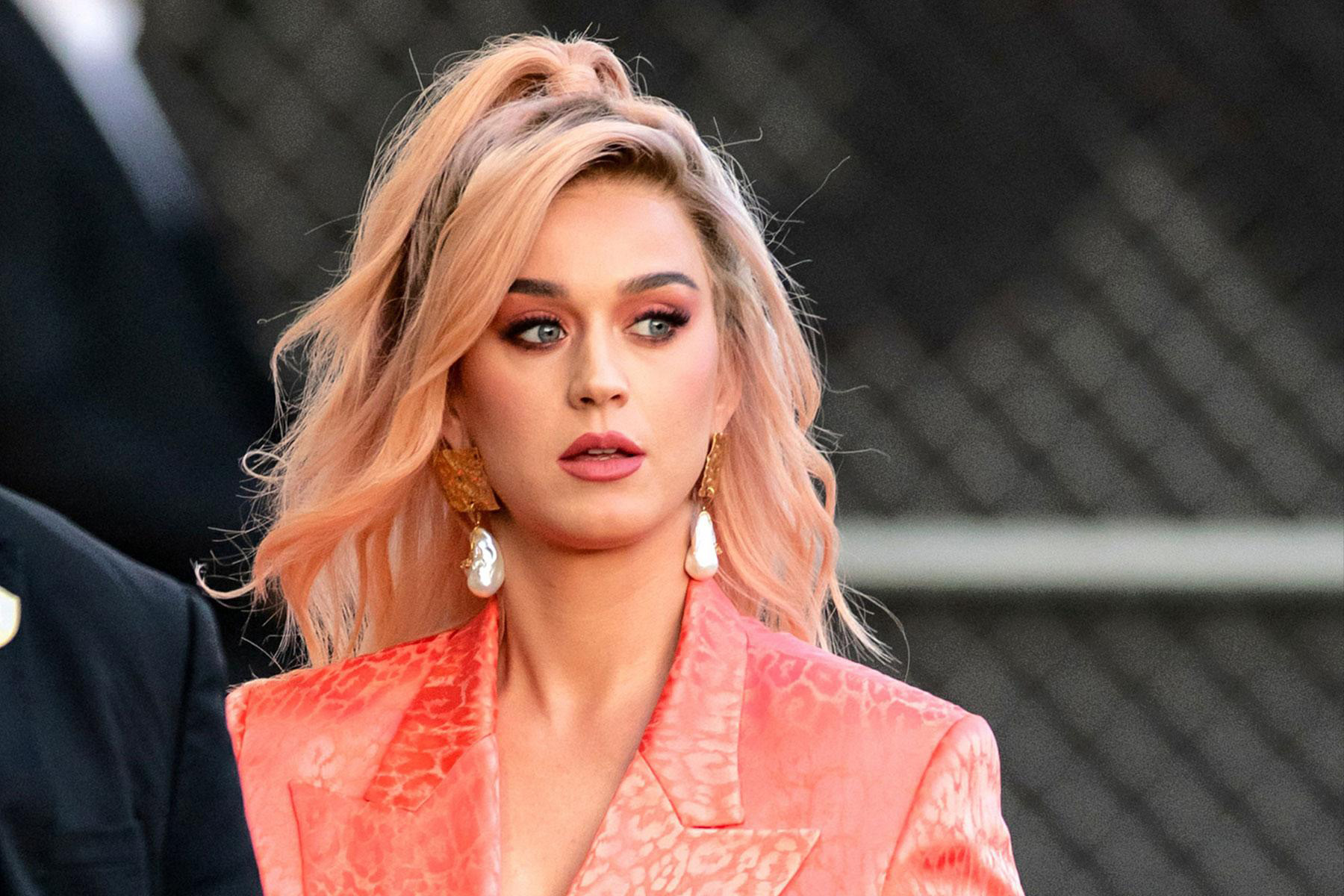 Who knew the Pentecostal preacher's daughter was a huge if illicit fan of Pokeman? As part of Pokémon's 25th anniversary celebrations, Katy Perry's dropped new single and video, "Electric." Katy, whose love for all things Pokémon dates back to childhood, when she played the original video games on her Game Boy, not an activity her parents approved muchly.
The track was created especially for "Pokémon 25: The Album," which will be released this fall by Universal Music Group's Capitol Records. "There's no reason that this life can't be electric," sings Katy in the anthemic track, which celebrates the joy inherent in pursuing a dream, buoyed by the love and support of friends. Katy's collaborators on the song include The Monsters & Strangerz and Jon Bellion – who teamed up with her on "Daisies," a song from her new album, Smile – and Bruce Weigner.
The official video for "Electric" was helmed by Carlos Lopez Estrada, who directed the Disney feature film Raya and the Last Dragon. The clip follows Katy and Pikachu as they take time out to enjoy nature and reflect on how they have evolved over the years. After a day of exploring, the pair stop at a lighthouse to meditate. Falling into a reverie, they're taken back in time to the earliest days of Katy's career. Thanks to encouragement from her friend Pichu, Katy goes from busking at a farmer's market to her first club performance.
View the video, which was shot in Hawaii,here:http://katy.to/electricvidPR.
"When I visited the Pokémon Café while touring Japan, I got so nostalgic. It took me back to my junior high years. So when I got the call to be a part of the 25th anniversary celebration alongside Post Malone and J Balvin, I was elated,"
"The song's themes –resilience, igniting your inner light –have guided my life and also parallel Pokémon's story and characters. Pikachu is the evolved form of Pichu, so in the video, you see the younger version of me with Pichu and myself in the present day with Pikachu. We both evolve, yet retain a sense of playfulness."
View 'Electric':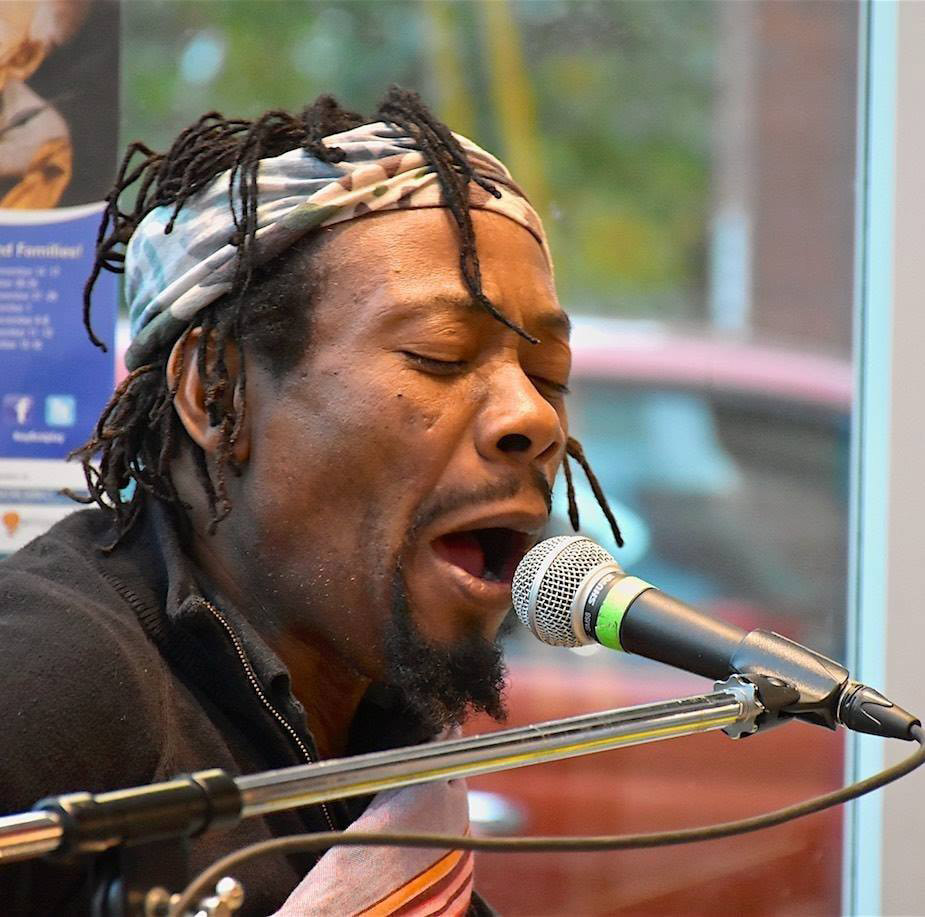 Kenyan Canadian musician Adam Ndaro Solomon's new single Who Is Next, chronicles colonizer abuse of indigenous peoples around the globe atop a jaunty tempo and lilting melody which belies the gravity of its lyrics, ably sung by guest vocalist Teddy Kalanda Harrison. The guitar and percussion powered single was inspired by the discovery at a Kamloops residential school of the bodies of 215 of its pupils. The single also appears on the Fiesta Tikisa album released earlier this year. Check adamsolomon.ca for more deets.
Support the music. Wherever you find it. Support your local food bank.