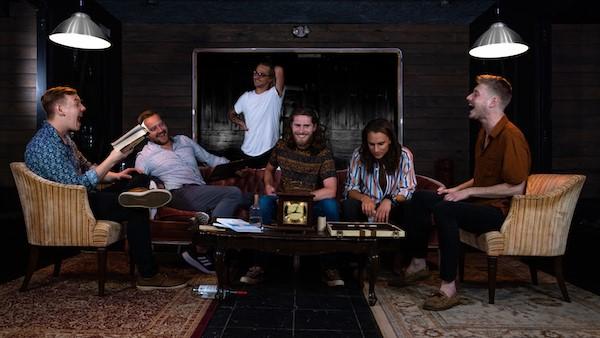 Fri Aug 14, 2020
This week we spotlight the Parkdale Community Food Bank, formerly St. Phillip's Pantry and serving West Side needy for 38 years. 416-532-2375  1499 Queen Street West
Open to the public for food service Wednesday 11:00 AM to 3:00 PM, Thursday 11:00 AM to 3:00 PM
Friday 10:30 AM to 1:30 PM (Seniors & People with Disabilities only) Saturday 10:30 AM to 1:30 PM.
Is the battle to take The Tragically Hip's place on? Hailed as the next big band you haven't heard yet, Kingston indie rock sextet The Wilderness are set to release their first full-length album Until Tomorrow August 21st. The 2nd single from the album 'If I Have To Die' is out today on all digital platforms, along with the official music video created by Chris Mills of Number Four Films (Modest Mouse, Interpol, Metric).
Watch the video here: https://www.youtube.com/watch?v=cW6Zdd3ugyA
The Wilderness' latest single 'If I Have To Die' is as much a statement of defiance as it is a response to crisis. It was born from the feeling of powerlessness in the face of the world falling apart, and acknowledges that sometimes the only power we have is to keep ourselves well, and that often, that has to be enough. This song was written before the COVID-19 crisis, but the sentiment carries a certain weight in this era of social isolation as we find ourselves constantly connected through our devices and ever more aware of the systemic failings of the institutions we ought to trust.
"'If I Have To Die' is a song that I felt I really had to write," says lead vocalist Jonas Lewis-Anthony."We started 2020 by being bombarded with what at the time felt like pretty apocalyptic news. It felt like climate change, capitalism, coronavirus and a potential world war three was going to kill us all and there was nothing I could do to stop it. The song acknowledges the world is awful and although it feels like we're on the precipice of disaster, we can find comfort and peace in and around the people we love."
Check the socially conscious box a la the Hip. The Wilderness are a truly international band composed of a Brit, a Frenchman, two Americans, and two Canadians. Formed in 2015, the band have an independently released EP to their credit - Seminary Road (2018) and five singles - "Pick You Up" (2020), "Virginia Sapphire" (2019), "Fall (Despite What You Do)" (2019), "Dancing In The Dive Bars" (2018), and "Hurry Up And Wait" (2018).
'If I Have To Die' is available today on Spotify, Apple Music/iTunes, and other digital retailers and streaming services worldwide. For more information, please visit: thewildernessband.co
The Wilderness play an album release show August 21st in Bath, ON at McKinnon Bros. Brewing Co. Virus wiling. They are Jonas Lewis-Anthony (lead vocals + guitar), Alexander Sacha Lansky (lead guitar + backing vocals), Karl Tombak (bass), Henry Lawrence (drums + backing vocals), Nicholas Lennox (saxophone, percussion + backing vocals), Liam Neale (keyboard + percussion).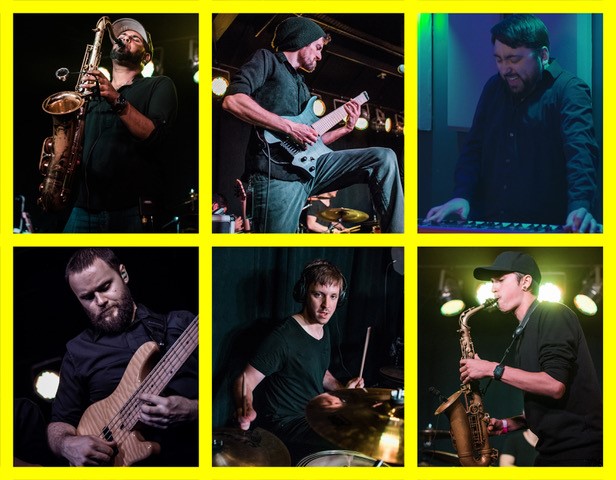 Earth's Yellow Sun is Brian Dhari (Tenor Sax), Josh Hanff (Guitars), Chris Bruder (Keyboards), Duncan Stan (Bass), Julien Bigras (Drums), Murray Heaton (Alto Sax) who five years ago released their sophomore EP "The Infernal Machine". To celebrate the anniversary of their crackthrough, they're re-releasing the tracks in the form of animated videos starting at the beginning with "Part I - Assembly".
Guitarist  Josh Hanff shares his excitement for this project,"The Infernal Machine was released exactly five years ago, and we are releasing this comic book video concept for the five-year anniversary.  The project has been in the works between myself and a couple of artists since the actual album was completed, and we're really excited to be able to finally show our fans (and potential fans) the story behind the music, which was always in my mind (and my co-producer's mind) as we created the album back in 2014/2015."
"Part I - Assembly" is an introduction to the world and its characters. We see the process of the machine being made and programmed, culminating in the grand reveal to the public. This audiovisual experience is experimental, thought-provoking, and deeply artistic. Four more pieces of the story are to follow over the next couple of months."
The all instrumental band is tagged as progressive metal but there are other things going on An incredible mix of guitars, saxophone, choir, violins, and a heavy rhythm section, Earth's Yellow Sun is difficult to label. Recommended for fans of Periphery, Dream Theater, and Animals as Leaders, the first video of five is here: https://www.youtube.com/watch?v=D7kJRcrAYZk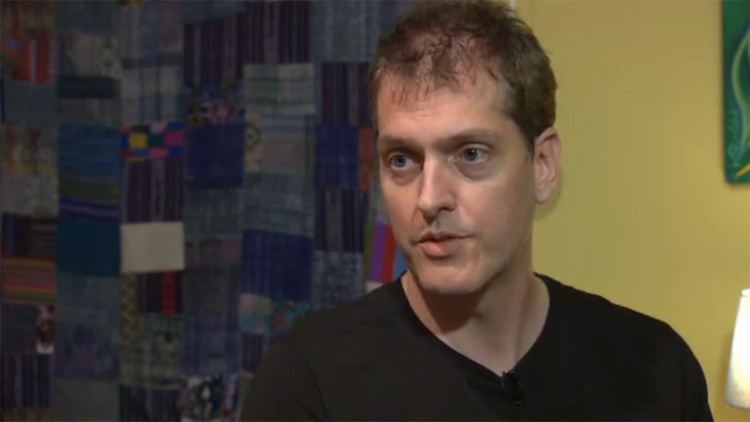 Here's another Toronto indie artist who's been making relevant and catch sounds way underthe radar since the late Nineties. Jason Wilson's back catalogue reissue series continues with 2004's dREaD & BLUE: a Canadiana Suite, available on all digital platforms via Wheel Records/Proper Music Distribution. Recorded with his band Tabarruk, the album is another prime example of Wilson's unique ability to blend reggae, jazz and folk with a deep love of his hometown, Toronto.
Along with one of his best-known songs, "Keele Street," dREaD & BLUE contains many other references to Wilson's days as a child growing up in the Downsview area of northwest Toronto during the 1970s. The album also includes covers of Oscar Peterson's "March Past," TheBand's "It Makes No Difference," and Jane Siberry's "One More Colour."
 "dREaD & BLUE was the first really personal album I ever wrote," Wilson says. "As a result, I believe it resonated with a lot of people, perhaps allowing them to hear and remember their own childhoods in a way. It also gave me my biggest 'hit' in 'Keele Street,' a song I wrote on the Keele 41 bus in about 15 minutes. Downsview was a very special place to grow up in and I was happy - with my Ayrshire-Torontonian - to add to the collection of funny accents that lived in my townhouse complex."
dREaD & BLUE: A Canadiana Suite follows last month's reissue of the JUNO-nominated The Peacemaker's Chauffeur. On Sept. 4, the 2000 JUNO-nominated Jonah will be reissued, with 1998's Dark Corners completing the series on Oct. 2. In total, these four records brilliantly encapsulation Wilson's vision of combining history with an eclectic range of musical styles, all grounded in his overriding passion for reggae's sound and culture.
Now an Adjunct-Professor of History at the University of Guelph, Wilson published his latest book, King Alpha's Song In A Strange Land -- a history of reggae in Canada -- in early 2020. His most recent musical project is 2019's Sumach Roots.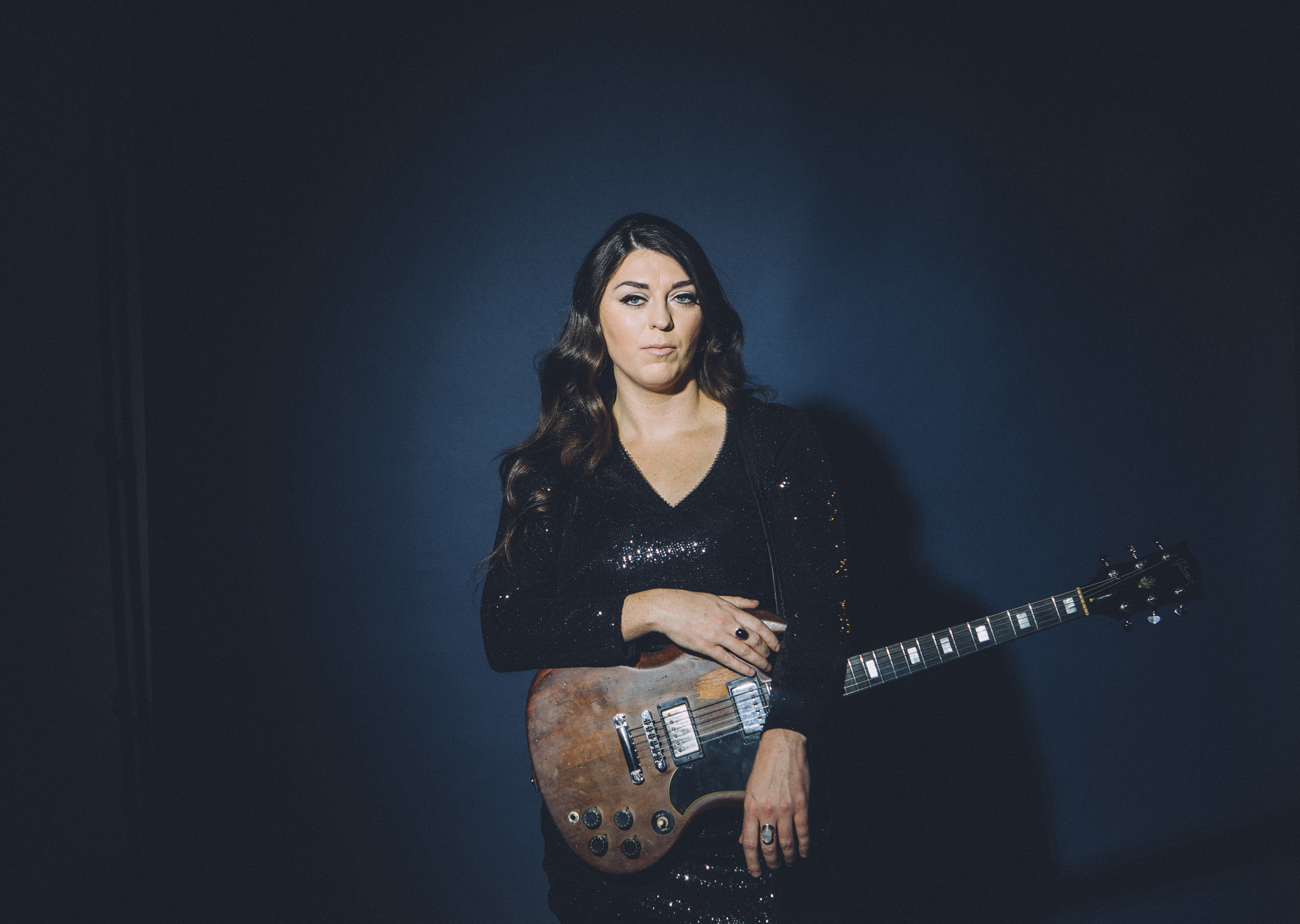 At the end of a grueling two-year stretch on tour promoting her second album, New Mistakes—Terra Lightfoot found herself at home and sapped. Life on the road had done a number on her body, her voice, and her mind, and despite isolating herself from friends and family, sitting down for hours a day at her writing desk, she was coming up with nothing inspiring. A trip to Nashville changed all that.
Just a few weeks in Music City broke the dam wide open. In rapid succession, Lightfoot wrote the songs that would form her third record, Consider the Speed. Out poured more than a dozen, one after the other, reflecting on life as a touring musician, past relationships, and the death of her grandmother. "The healing power of rock 'n' roll," a true blue sentiment that Lightfoot and her bandmates keep the faith in on tour, was in full force.
"Then it hit me like a bolt of lightning"a man yelled as Lightfoot stepped out onto Willie Mitchell Boulevard in Memphis after a visit to Royal Studios. She took it as a sign that she had to return to lay down Consider the Speed there, the same place Ann Peebles simmered through "I Can't Stand The Rain" and Al Green set devotion to tape with "Let's Stay Together." Even the same technology—a hallowed #9 microphone—captured Lightfoot's bluesy, long and low howl during tracking sessions. Each night, she sat in a red porch swing on the hot Tennessee nights and considered how dreamlike it was to be in that place with its soul, blues, and rock 'n' roll ghosts; every day, she faced the sweet reality of adding her own music to the studio's history, working with a cast of supernaturally talented players: Steve Potts on drums, Davy Smith on bass, and Lester Snell on keyboards.
Consider the Speed is her most soulful, soul-baring, soul-searching record to date. There is soul to spare—in "Called Out Your Name" and its call-and-response verses; the raucous recklessness of "Midnight Choir"; and the gospel vocal stylings of Sharisse Norman and Candice Rayborn-Marshall on "Two Wild Horses." There are the Godzilla riffs we've come to expect from Lightfoot, too, in the title track's lustful overdrive and the bluesy stomp of "PaperThin Walls." Her already enviable lyrical skills have been elevated even higher. The album's centrepiece, "Lost You Forever," is an epic tale of devotion over hundreds of miles, distilled to three and a half minutes, and "Empty House" is a sweet, deceptively simple ode to the quiet reveries of partnership. One song, "Ramblin' Rose," was given to her in a dream by her trucker grandfather. When producer Jay Newland first heard Lightfoot's vocal take for it, he remarked: "I hope you're ready to be heard now."
Check "Paper Thin Walls" here: https://www.youtube.com/watch?v=kf_yefofOKM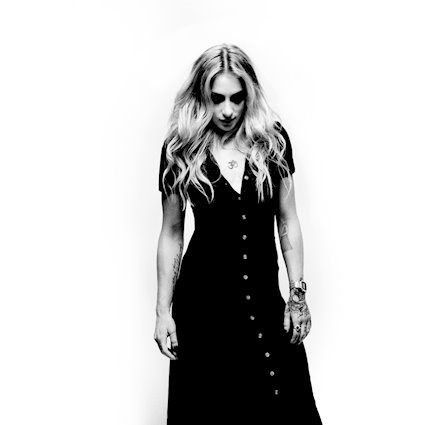 Off to sunny England where London-Brighton based pop/neo-soul artist Felixity has dropped her new Amy Winehouse-inspired single 'The Bad Guy (EMP Remix).Taking advantage of the lockdown period and following up her debut 'Love Sick' LP, for this release, 'The Bad Guy (EMP Remix)' is a soulful Amy Winehouse homage from her Love Sick' LP, released earlier this year.
Felixity reached out to of the moment producers as Barry Adamson, Danny Saber, Andy Spaceland, Martin Eden, James Sanger, Drunq, Black Star Liner, Thomas Gloor, David Francolini and Cenzo Townshend, all of whom have come together to remix her original tracks.
'Love Sick' is a collection of deeply personal songs that are part confessional, part exorcism and all infused with Felixity's extraordinary voice and street-smart lyrics.
"On the whole, this music is a full stop on a part of my life. Written about personal experiences and laid over heavy drums and lots of strings, I wanted people to know that we all feel the same things and the hardest stuff never lasts. I wrote this about my past and the things that have happened. Sex, drugs love and addiction, it's all in there," says Felixity.
'Love Sick Remixed' is out now, available across digital platforms, including Apple Music and Spotify.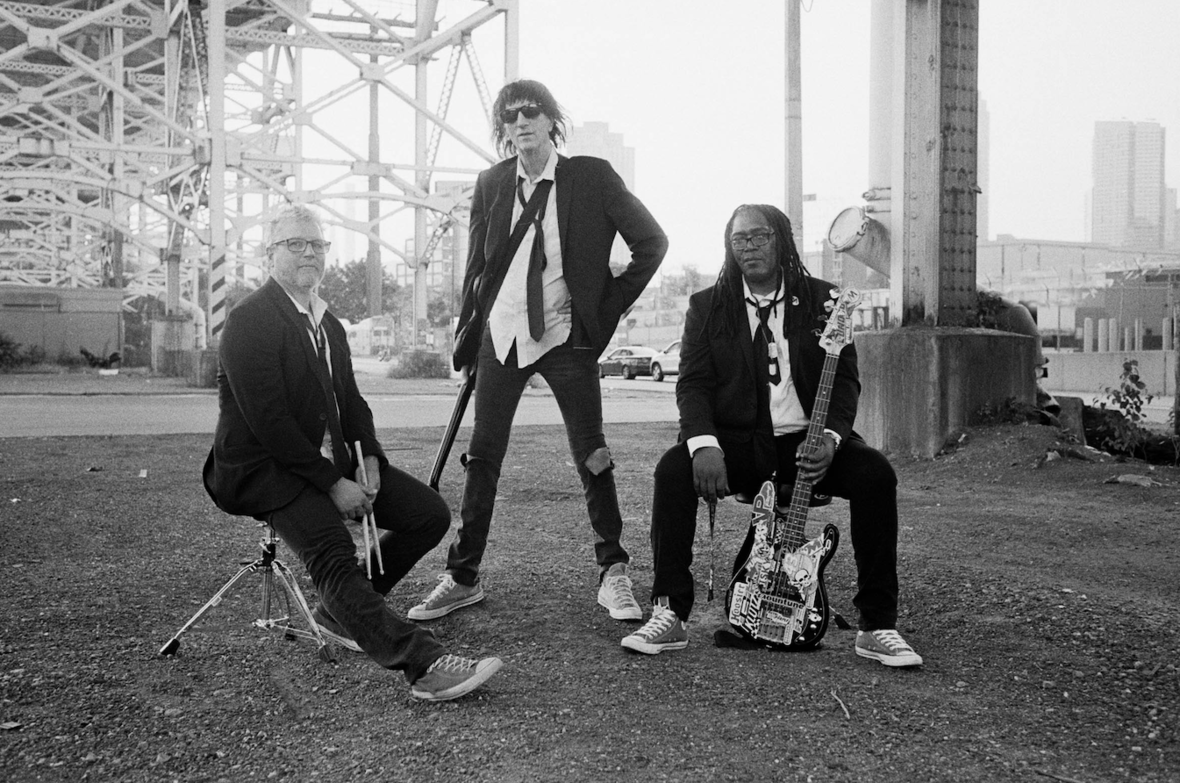 With the release of a slew of singles with his band Mutated Music, Mickey Leigh is stepping out. A longtime figure in the influential downtown New York City music scene, MICKEY is no longer content with being in the shadows. He's stepping into the spotlight with punk-pop-country-jazz and blues-infused tracks that tell stories of colorful rock and roll lives. "These are 'The Stories That Never Got Told', so they never got old," states one of the key tracks. Of the heroine in "Little Cristine," MICKEY says "No. She ain't no ten. She's a number one." His modernized, "mutated" reworking of the classic civil rights/social-awakening song "If I Had AHammer" boldly blares the powerful message calling for "justice, freedom and love between our brothers and our sisters", perfect for these troubled, frenetic and divisive times.
As explained in his 2009 autobiographical family memoir "I Slept With Joey Ramone," Mickey is inspired by his love of the music of the '60s. His life-long fever for rock & roll has never dampened, remains pure, and continues to fuel his drive to create great music.
Starting his first group at age 10 in 1965, hitting the stage of CBGB in 1977 with Birdland, the band he formed with literary legend/music journalist Lester Bangs, he is accustomed to having a front-row seat at musical revolutions. Replacing Lester on vocals, Birdland morphed into the prototype pop/punk band The Rattlers. His next band, STOP, saw 5 songs from their 1996 album 'Never' in rotation on BBC Radio. Mickey has continually been the recipient of favorable media coverage, credited with being "...one of those people who influenced successful bands but remained relatively unheralded himself."
Of the follow up to his recent track "Two Kinds of Law,", the socially and politically conscious musician, tells Trouser Press, "For all the blabbering about politics and messages, I haven't lost sight of what attracted me to rock 'n' roll and why it was love at first sight = the fun. I miss fun rock 'n' roll songs. So, I was inspired enough to write one about a guy and his girlfriend having fun. Can you imagine that? It's called "Little Cristine," and we did have fun. It's Mutated Music. I'm working on rescuing rock n roll, one song at a time."
"Little Cristine" is now streaming on all digital platforms. Limited edition transparent red vinyl 7" available via Wicked Cool Records at: https://mickeyleighsmutatedmusic.bandcamp.com/album/little-cristine.
Live music's slowly creeping back. Be alert, be there. Support your local food bank.