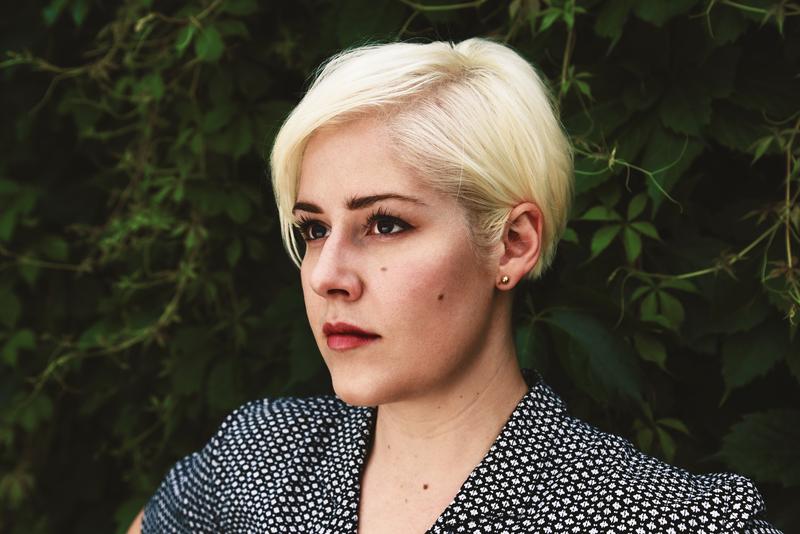 Fri Oct 06, 2017
Edmonton-based singer/songwriter VISSIA's new full-length album Place Holder will be released Nov. 10, coinciding with tour dates in eastern Canada (see full schedule below), and the launch of her own label, Hurray Hard Records.
Place Holder follows hot on the heels of VISSIA's three-song EP You Should Be Sleeping, which ARTISTDirect praised as "good ole rock 'n' roll from a powerful female songwriter. VISSIA might be a new name, but she is an old soul who bleeds blues."
It takes fierce energy, talent and experience to hold together a diversity of loves, all of which VISSIAbrings to Place Holder. While each of its nine songs is pop length, and can broadly be called Americana, Place Holder draws from a rich assortment of sources and sounds. Whether it's the opening sexy, full-band rocker "Mountaineer" about a loved one prone to wandering, "The Kind of Good," a live-off-the-floor ode to old hotel rooms and the single life, or the dreamy, torchy "You Should Be Sleeping" about a passerby in a legendary Edmonton bar, each track has its own distinct mood to match its particular, intimate content.
A native of small-town Alberta, steeped in folk and country, VISSIA does, however, credit studying music in Edmonton for introducing her to jazz and blues and a whole new world of sounds and harmonies. Whatever the influence -- a nod to Wilco or Neko Case, a seventh chord change , or some big T-Rex backing vocals -- it always sounds natural and right, a testament to VISSIA's decade-and-a-half engagement, perseverance, and curiosity in all areas of making music.
"Each song on Place Holder is a different creature, I didn't want to follow any formula or rules," she says. "The album took four years to write and each song holds a meaningful moment or place from that time. It's partly about the emotional subtleties between people. I am notorious for my lack of openness about how I feel, face to face, but my songwriting is lyrically-driven. In some ways this feels like my first record."
MORE ABOUT VISSIA
Starting early on piano and continuing with classical voice and guitar lessons, Alex Vissia began playing with with her siblings as the Vissia Sisters from 2000-2010. Together, the young pop-folk/country trio showcased at Canadian Country Music Week, earned two Canadian Folk Music Award nominations (2006, 2007), played the Vancouver 2010 Olympics, and toured Japan.
In 2011, VISSIA struck out with a solo career that in some ways found her beginning all over again -- under her full name Alex Vissia -- with the album A Lot Less Gold. Young Love followed, an EP of three originals and three covers, with her interpretation of Gordon Lightfoot's "Sundown" exhibiting her ability to experiment with influences and bend genres. However, it was her own songs that caught the attention of critics, earning high profile festival slots where VISSIA shared stages with Lindi Ortega, Whitehorse, The Skydiggers and Harry Stinson, among others.